DIY Floral Decor That Looks Sophisticated
March, 9 2023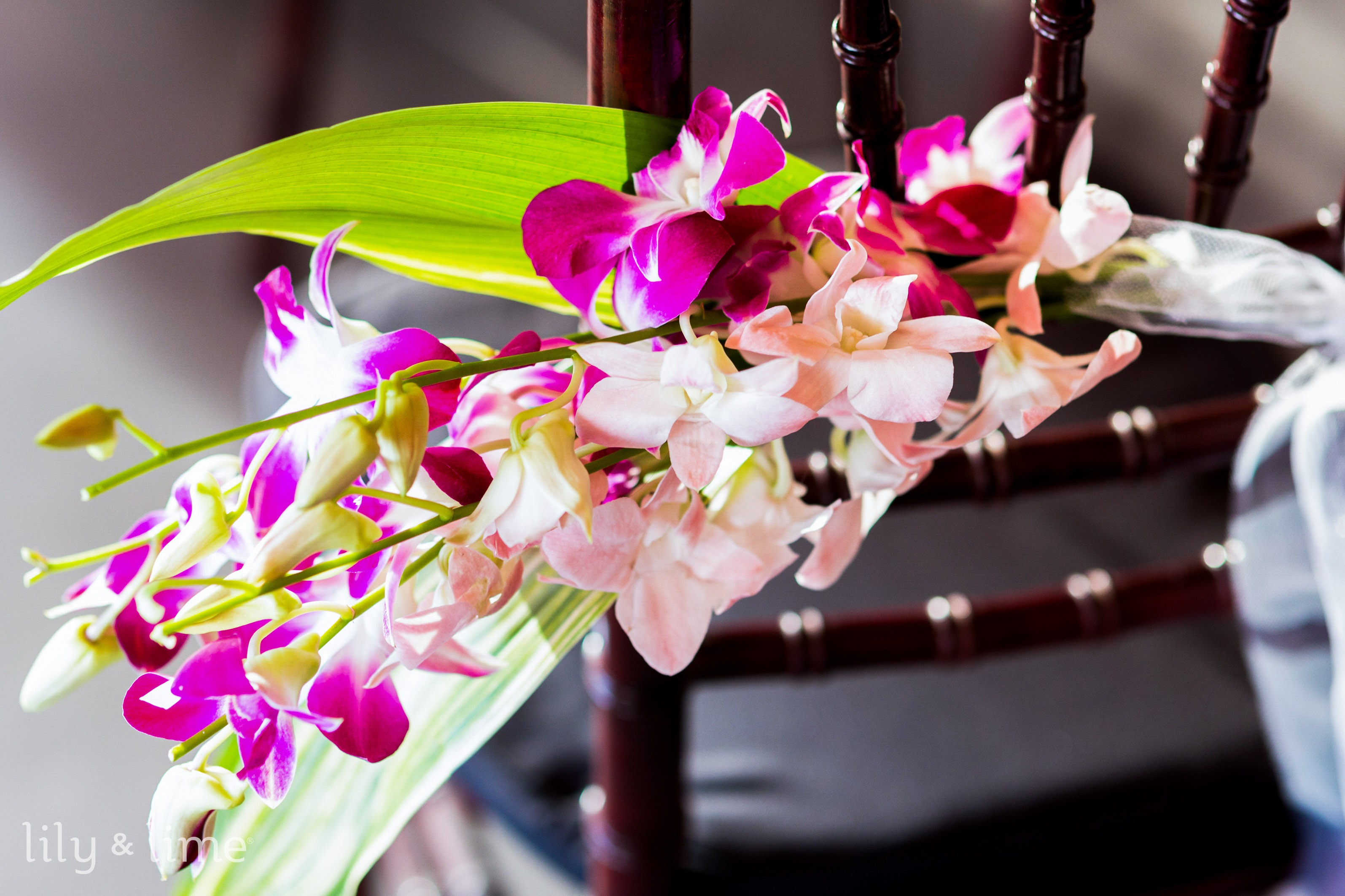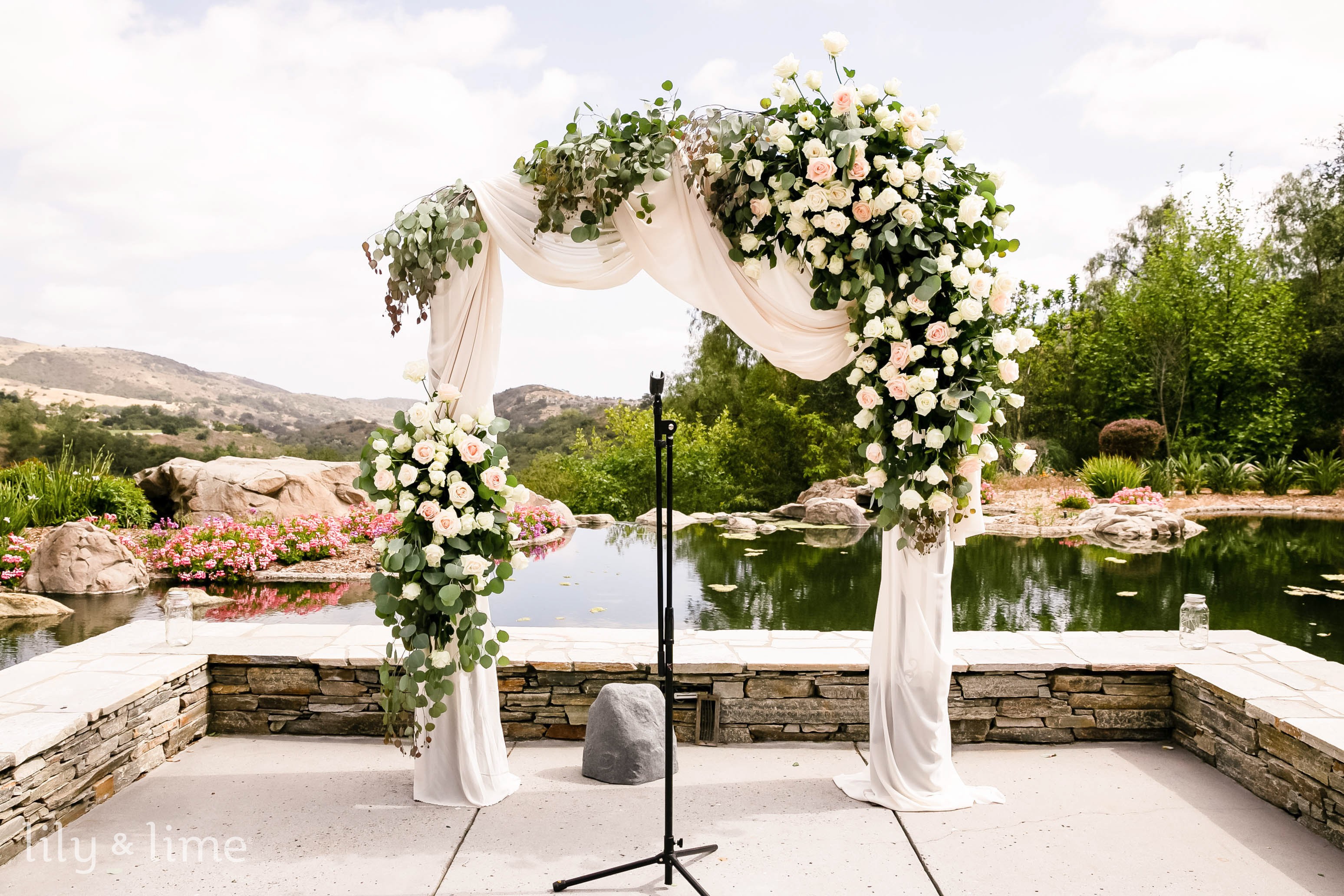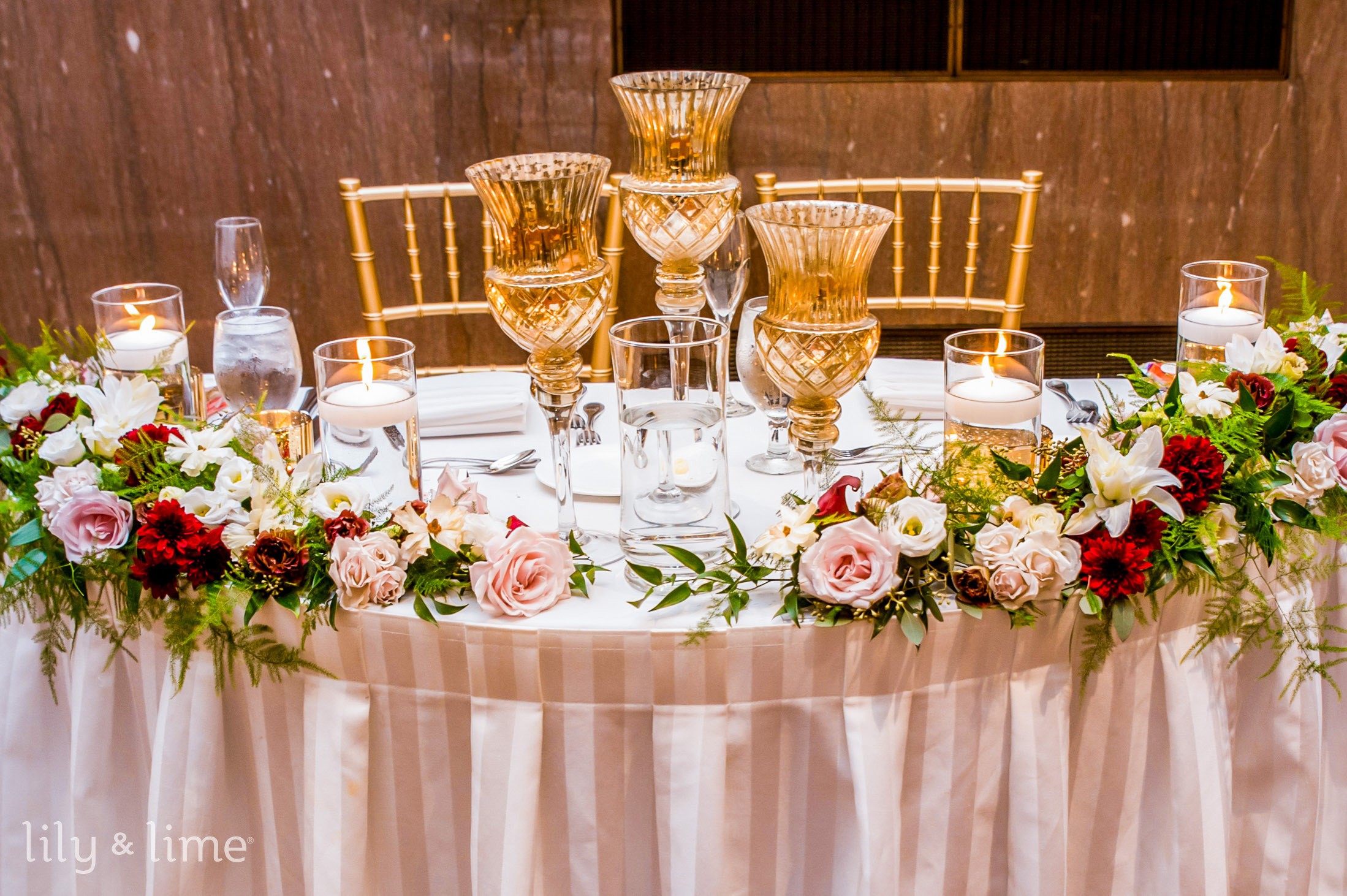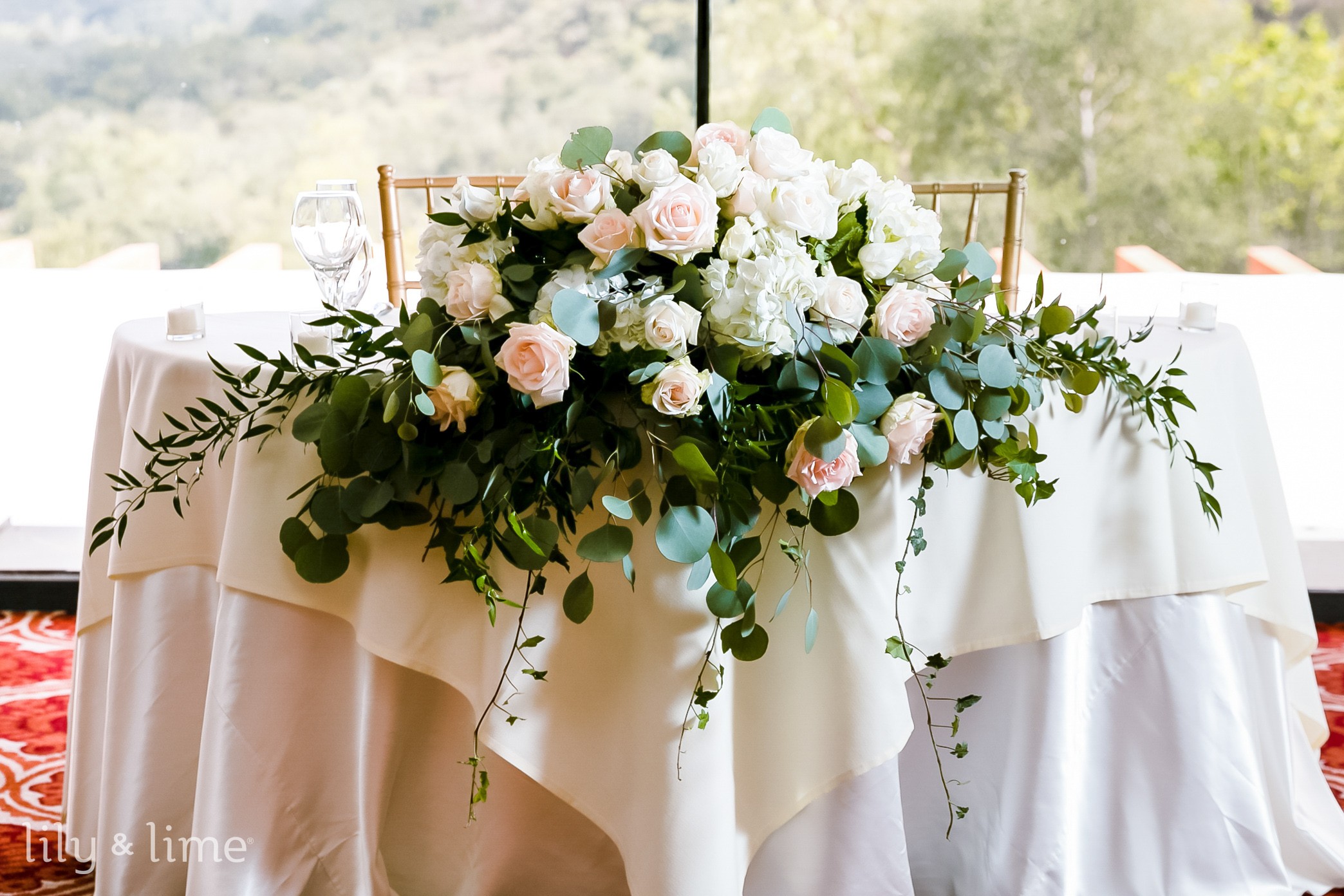 Wedding floral decor is a very important part of the look and aesthetic. From adding details to accents, flowers add a breath of fresh air, beautiful colors, and so much style. Sure enough, your floral decor ideas, like every other aspect of a wedding, need to be in line with the overall wedding theme. That said, one of the biggest challenges with floral decor can be the fact that it comes with a price, and usually, the kind of dreamy look you'd want your wedding to embody may not work in your budget, or may just be a little difficult to find. But then again, you can use some DIY ideas, which will not only help you get the look you want for your wedding but also give you a fun activity to do with your partner, the bridal party, or even with anyone who's at the wedding. One of the most amazing things about DIY wedding ideas is that these help you add something special to your even more special day, and on top of that give you a reason to band together and enjoy a fun activity! With that said, for today, we will talk about the different DIY floral decor. And just because these are DIY wedding decor ideas does not mean that these are simple and not "dreamy." So without further ado, let's dive in!
Wisteria and Oil Can
A dreamy wedding decor item can be as simple as using wisteria, some small white flowers, and greenery. Instead of buying wreaths or arranged flowers, buy them separately and then add them to an old oil can. This will give you an ethereal-looking wedding decor. What's more, this can be used as your wedding centerpieces or as rustic wedding accents. Wisteria's color can also add a pop of color to your wedding theme. What we love the most about wisteria and this DIY wedding idea is that this will look perfect in any and every season! However, a word of advice, wisteria is a common flower for early to late spring. If you're throwing a spring wedding, then this will be a good idea. But if you want to add wisteria to your wedding in other seasons, the flowers will cost a lot.
Petal Wedding Ceremony Decor
One of our favorite ideas for your wedding decor is the usage of floral petals! You can even mix a little confetti in it to make it look absolutely stunning. This is an easy DIY idea, in other words, whether you're a pro-crafts kind of person or you're a beginner, as long as you have the idea, you'll be fine! So, the idea here is to have a huge basket of flower petals, some confetti, and maybe even some leaves. You can line up the aisle with the flower petals. You can use the greenery or leaves for some extra charms to the aisle decor for your wedding ceremony. You can also use some twigs or even branches along with the flower petals. However, remember to use colors that match your wedding's theme.
Additional Tip:
One of the most effective ways to enhance this idea and make it look sophisticated is to use candles with it. Once you set up the entire space, you can line up the candles to create the entire look. You can also use battery-operated pillar candles for your wedding ceremony for an eco-friendly wedding!
Beautiful Chandeliers!
Another sophisticated look for your wedding is a floral chandelier. These can be big or small, depending on what you like. However, the best part about this is that the color of the flowers can be very different from the color scheme of the chosen wedding colors. The trick is to balance the colors of the flowers. Sure, you can use the same flowers to stitch a chandelier, but you can use colors that are on the lighter or darker side, depending on what you're looking to do with the overall theme. In most cases, a couple of hues lower and above will work well.
Tweak the Idea:
If you're looking to create your own wedding decor, then this is the perfect thing to do. You can not only use baskets and twigs to create your chandelier. Or you can use a variety of other decor ideas to create your floral chandelier as well. You can use layers, or you can create a chandelier of flowers strung together in a garland, and then you use a hoop or anything round to create your wedding floral chandelier. You can also use a mix of flowers, and some paper flowers to create a fuller look for your wedding decor. Also, you can try to use a different color combination just for your wedding floral decor ideas.
Floral Runners!
One of the best ideas to incorporate into your wedding is to use a lovely floral runner at every table! Floral runners add a lot of charming details to your wedding, and above all, these inject a lot of colors into your wedding. Whether you want to use more colors in your wedding, or you want to add some other colors to the setting. The most amazing part about all floral runners is that they don't have to be too heavy with the flowers. You can actually use some of the flowers, and then greenery, or leaves to create the entire picture. These floral runners can also be couple or three strings of woven flowers that are corded to create a lovely runner. As for the use of these floral runners, it is simple. You can also, use some glitter-dusted balls, or even some ornaments that will elevate the look of the greenery runner. If you're looking for more creative ideas than the regular ideas such as using them for your reception table decor or wedding ceremony decor, you can use them to hang on the mantle or even wrap it around a bigger tapestry. Also, you can also use such greenery runners for your wedding chair decor. Either way, floral runners help you create a sophisticated wedding decor setup without even being over the top.
Wreaths and Variations
Wreaths are quite common around Christmas, but that does not mean that you cannot use them at any other season or time. Truly, if you use a different type of arrangement than what is customary, you'll end up with a very beautiful decor piece. One of the best ideas that we love is creating a half-and-half kind of wreath. One of the best ways to achieve this kind of floral arrangement is to use two kinds of colors, for example, you can have pretty season red flowers and white seasonal flowers. Then you can easily wind them around a hoop to give it a wreath-like look. Just make sure that this DIY wreath has flowers in a clear separation so that you can see the difference. The use of colors can depend on the wedding theme and what you'd like to use. That aside, you can also use a color gradation look by choosing progressively lighter shades of the wedding flowers that you'd use to create the wreath. As for what to do with them, you can replace the wedding welcome signage with a wreath and add your name or even initials to it. Apart from that, you can also use wreaths to decorate the walls of your wedding ceremony to add some depth to the decor you've already picked out.
Jars and Flowers
Let's end the list with something similar to the first DIY wedding floral decor idea. Sophistication does not come from the bigger and bolder kind of flower decorations. You can actually use something super small to create a big difference. So, for example, if your wedding budget does not allow you to have it all under control, then how about buying some fresh blooms and using them to decorate your space? The single bloom decor piece will help you add a minimal wedding decor idea kind of vibe and will be easy on the budget too. Apart from that, you can also use this opportunity to add more colors without the big details. We're a fan of the small details, which is why we love this idea. You can use clear vases or glasses, and fill them with colorful pebbles, or even just some other colorful things to give it a sense of color!
Tweak the idea:
We love a great floral decor piece. However, what we love more than that is the fact that you can use this idea to spend some time with your significant other or even your bridesmaids. That being said, you can plan your maid of honor proposal. And your fun activities of the day can include wedding decor ideas. For example, your bridal party can paint pebbles or stones together for the vases. Apart from this, you can also divide the colors and make a fun activity out of it. To make it even more fun, you can have a few gifts at your party. Next, when your wedding day has rolled around, you can use the decor items that your gang has created as a wedding favor for them! This will make them feel happy as well and give them something to remember your wedding day by.
The Bonus: The Boutonnieres and More
Well, boutonnieres, wedding bouquets, and everything else like the bridal bouquet, the pretty bridesmaid bouquets, or even the bouquets used for only decor purposes can be DIY-ed. You can use the flowers that you like the most and wrap up some greenery with them to create a pretty bouquet. And the same design, from color to the type of flowers used should be used for the boutonnieres. So, you can create the bridal bouquets and the bridesmaid bouquets a day before the wedding. You can also create a lovely floral crown for your cute little flower girl. Yes, we're aware that these do not count as decor items. However, we're sure that these ideas will help you elevate your wedding decor.
The Things to Remember
One of the most important things to remember with your wedding floral decor is that you need to be sure of what you want. Most of the time, couples find themselves at an impasse because they are not sure of the color and style. And before you start working on the primary showrunners of your wedding, you need to practice a little. Try your hand at a couple of things, and see what works for you. It is true that most of the ideas on this list are beginner-friendly, but it is always amazing to try and be careful. Additionally, trying out a few things before will also help you to gain some confidence, which will make DIY-ing your floral decor even better. Apart from this, you should also figure out what time will be the most appropriate to start creating your floral decor ideas. One of the best things to do is start a few days before the wedding so that you can get most of the decor finished before the day of the wedding.
With that being said, we're at the end of our suggestions. As always, we'd like to remind you that our wedding decor ideas in the list above are only suggestions. You can mix and match these ideas or use one with other ideas that you adore, the choices are yours in the end. The ultimate goal for you should be to find the right DIY-friendly decor for you. What's more, the floral decor that you make for your wedding can be preserved for a lifetime. Wondering how? Well, yes it is true, your wedding photos will capture it all and will make it look timeless. However, there's another way of making it better, you can make some potpourri and you can also use the greenery runners, press them, and create a wall hanging out of it. This will help you to keep the memories of your amazing wedding day alive. With that said, we hope that you, your gang, and your soulmate have a blast picking out the wedding ideas and the colors, and the flowers for your wedding!