A Classically Elegant Wedding At Parkland Golf & Country Club, Miami
March, 8 2023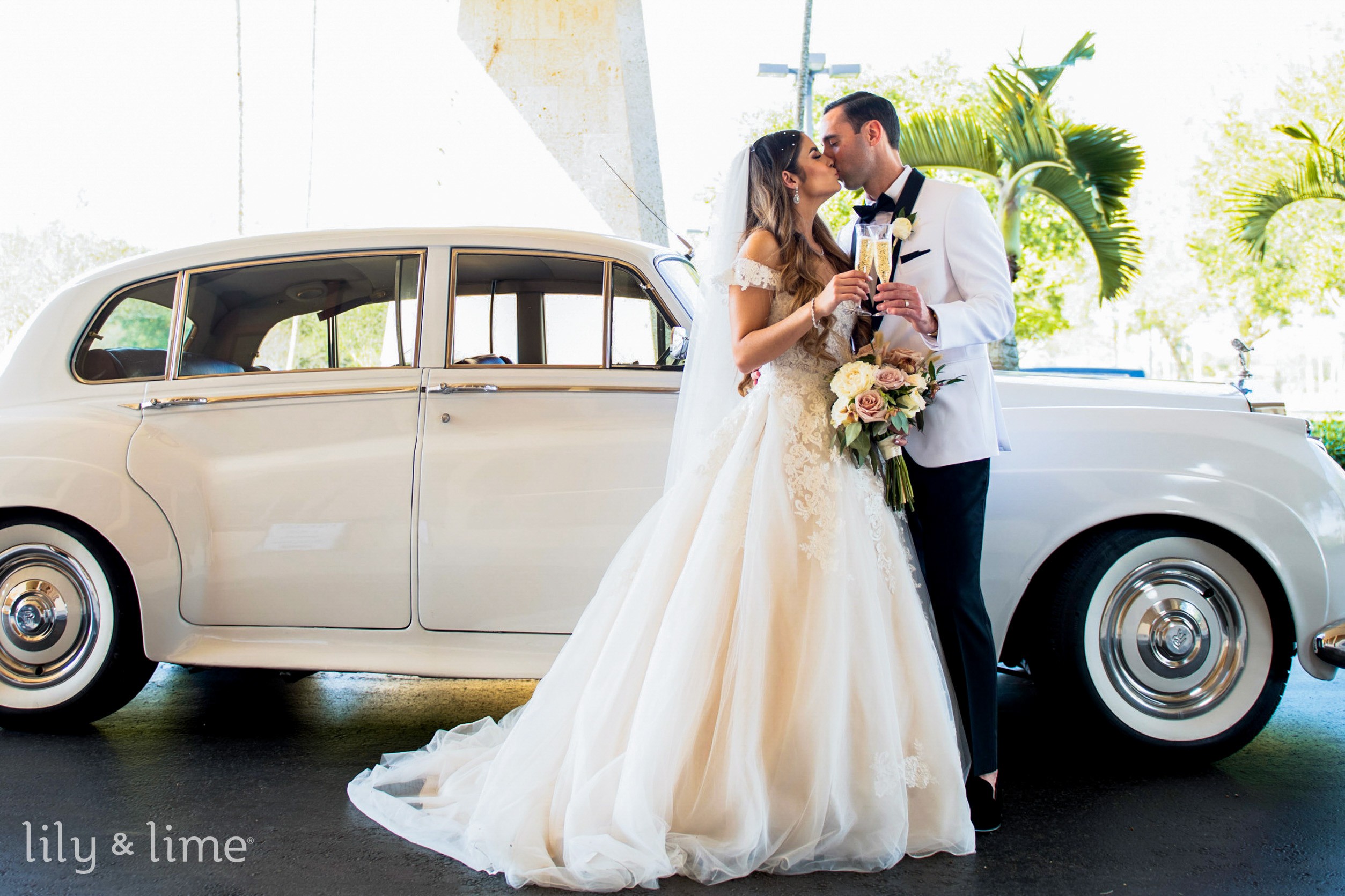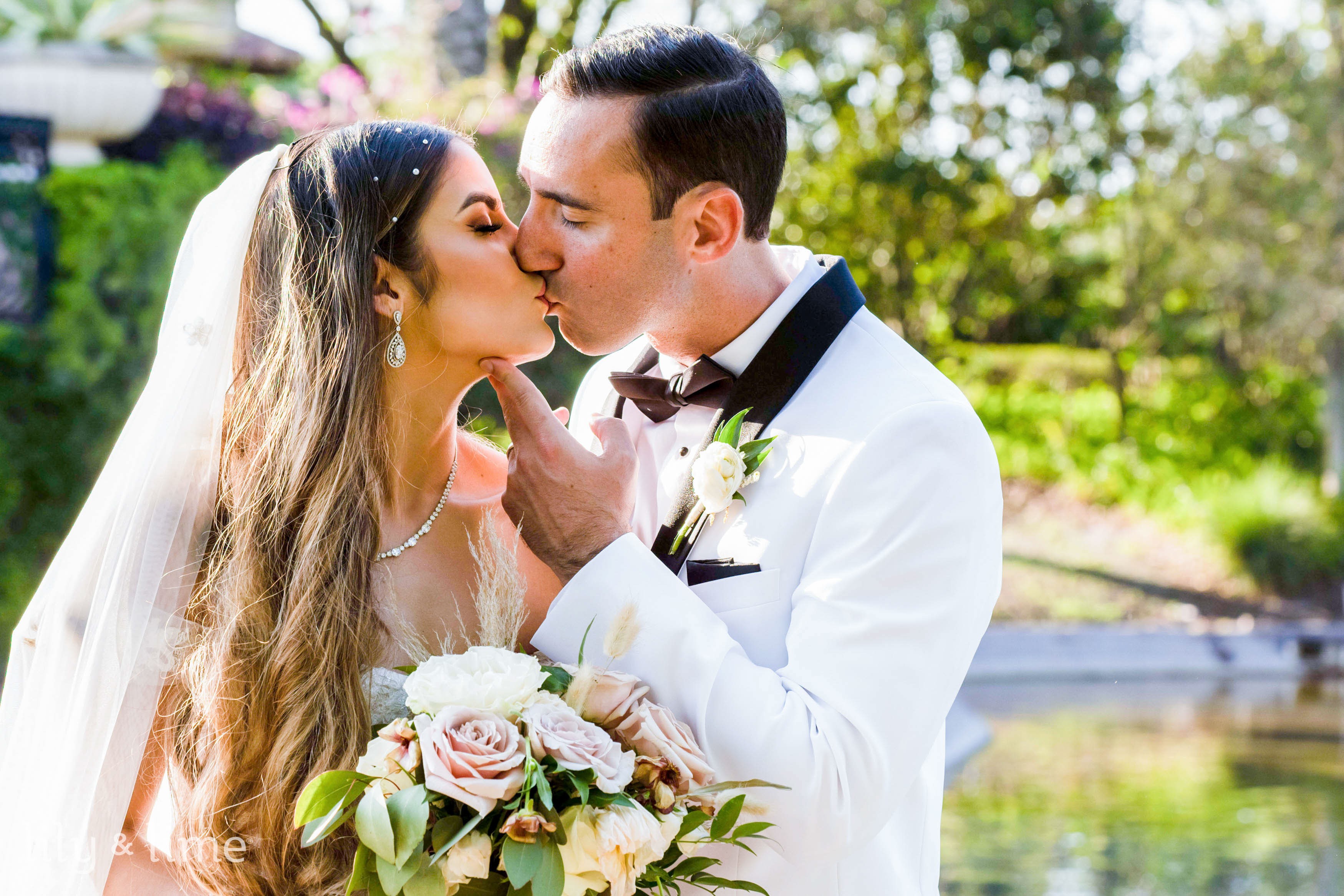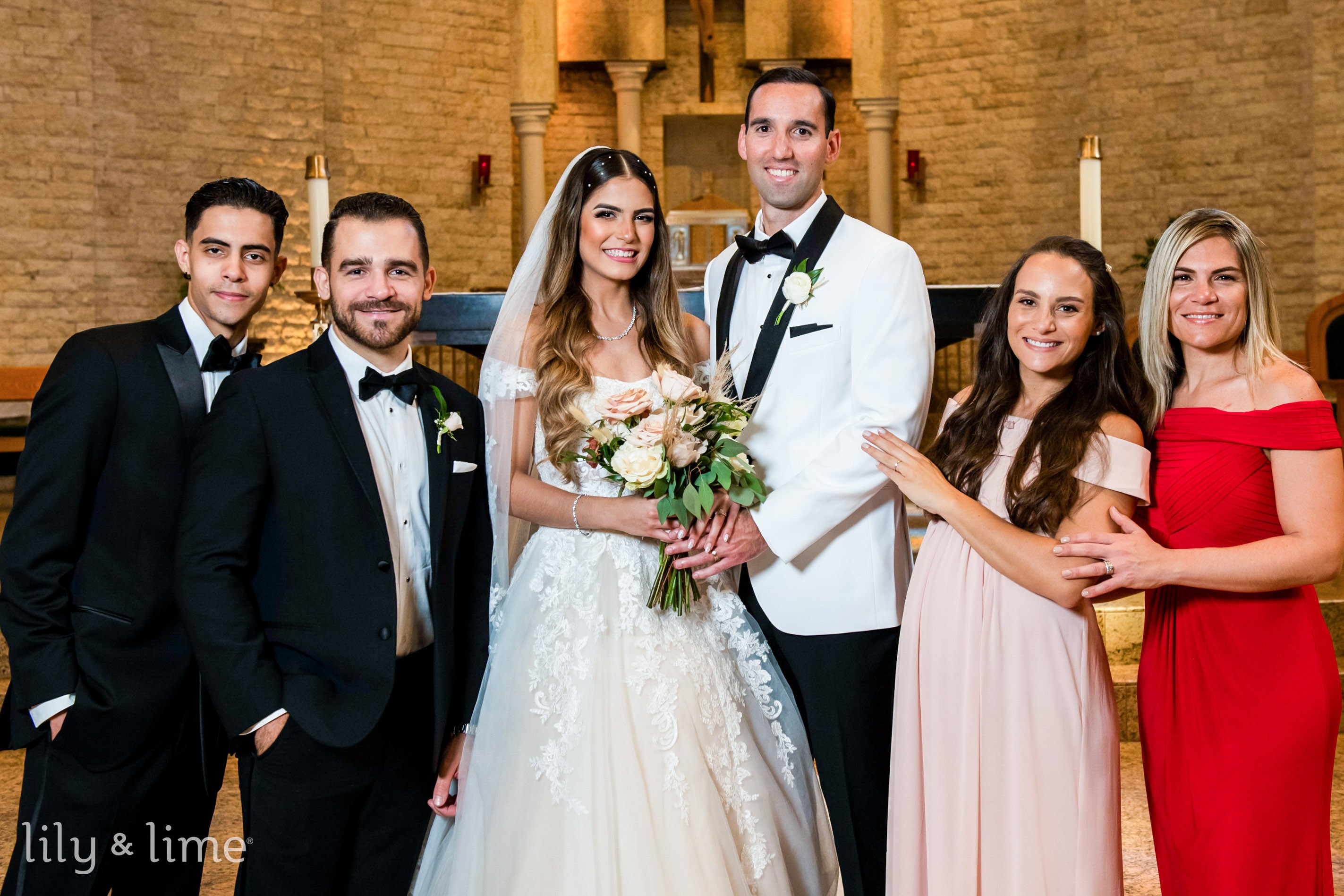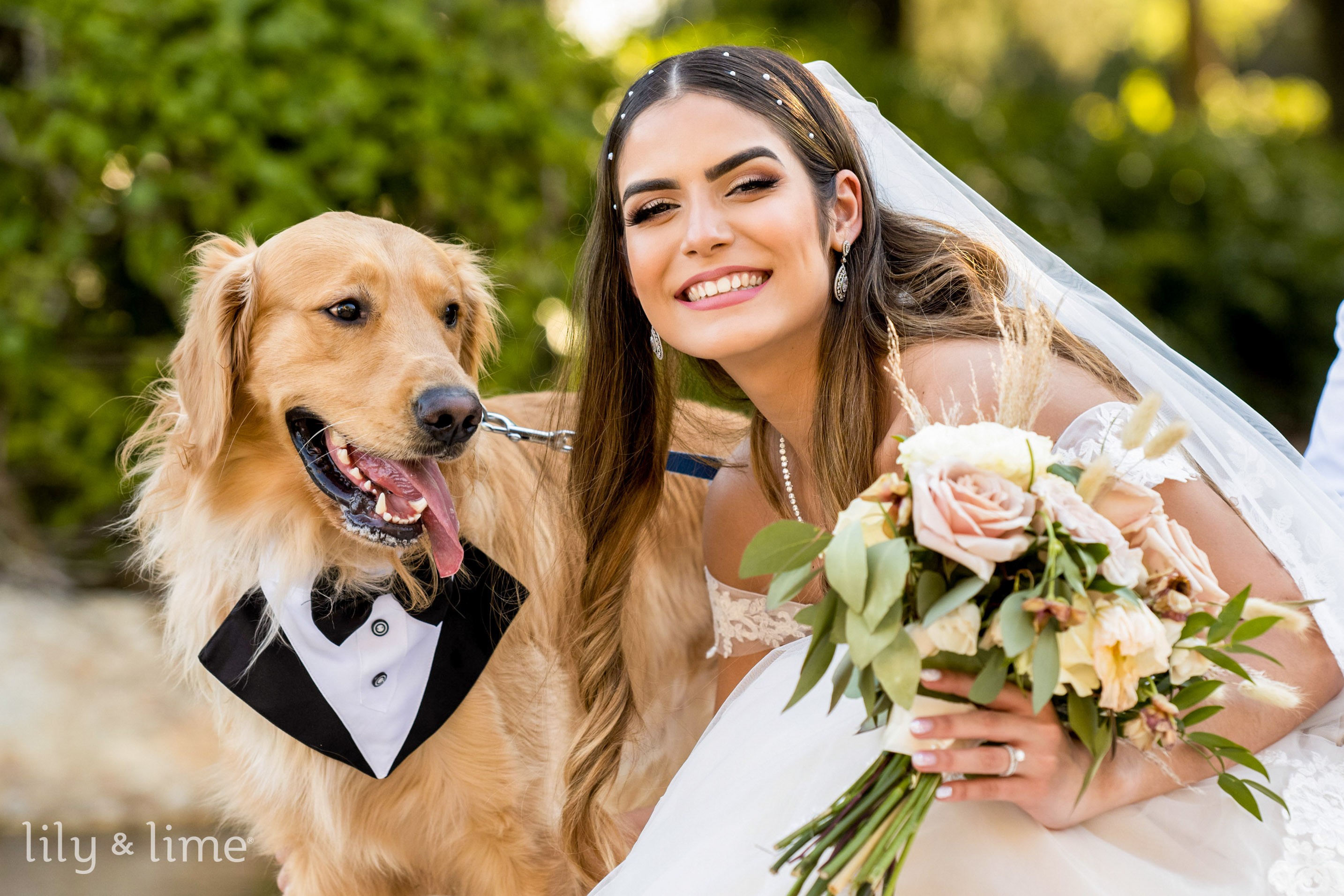 The selection of a wedding theme is a crucial step in the wedding planning process. It can also occasionally be the most difficult. The reason? There are countless styles from which you can choose your wedding theme. You might find it challenging to choose how you want your big day to look and feel from minimalist and bohemian to classic and rustic. Even though we favor all of these aesthetics, there is a particular way to make all of these stylish wedding themes more significant: Think about a black-tie wedding event. What exactly goes into a formal wedding event of this nature? You can imagine luxe reception centerpieces, elegant wedding cakes, and gilded details as well as a formal wedding guest dress code to go with them (guests typically wear tuxedos and floor-length gowns). While these elements are necessary for a lavish fête, finding the ideal location is the first step in planning a glamorous affair.
It's all about finding the right formal wedding inspirations for your own wedding day in the wedding resources that you are currently following. You will find plenty of sophisticated black-tie wedding inspirations, ranging from larger style elements like a chapel-length train to smaller décor details like monogrammed napkins for your signature drinks. Are you still unsure if you should host a black-tie wedding event? The stunning wedding portraits of our recent wedding in Miami can persuade you to take the plunge. Discover how the gorgeous Miami couple pulled off their own elegant affair with statement-making wedding ideas.
This wedding showcased the beauty of classic wedding details- the delicate white flowers, lots of lush greenery, light linens, and simple reception décor that never go out of style. And if you and your partner value tradition over fashion, this Miami wedding can be the ultimate example of a traditional ceremony and reception. You won't have to be concerned about your wedding photos looking old. Years from now, when you and your spouse look back on your wedding photos, you will still be deeply in love with these timeless wedding ideas.
Every time an "I" becomes an "Us," we witness a unique blend that is specific to just that love story. In the middle of a paradise-like setting in Miami, we saw a wedlock saga of two lovebirds that appeared to be an endless spring dream. One of the most enchanting weddings we have ever witnessed, Dania and Francisco's wedding day in Miami took us on a previously unimagined magical journey. Everything appeared extraordinary and straight out of a Hollywood drama, and the couple's radiant smiles and endearing love for each other filled the room with a cozy glow of love. This picturesque Miami wedding was a celebration full of dreamy wedding ideas, warm family members, and an explosion of both neutral and bright wedding décor details that embodied southern hospitality in all its splendor.
Their wedding seemed nothing less than a dream to our Miami wedding photographers because they had their hearts set on getting married in Miami to celebrate their new beginnings amidst glistening water, eggshell-colored sand, and blue-sky skies. Miami, one of the most popular wedding locations in the US, has hosted a number of notable nuptials. Miami's year-round vacation atmosphere and the myriad of classic wedding venue options, from beachfront locations to tropical settings, suit weddings of all styles. Miami is South Florida's most popular vacation destination for a reason. It is an outstanding home to scintillating beaches, rich history, culture, sports hotspots, and year-round sunny skies. The breathtaking Miami Beach extends from South Beach to the quirky architecture of the Art Deco Historic District.
This city is home to some of the most photogenic hotspots in the country that are loved by our wedding photographers in Miami. From the mix of quiet neighborhoods and lively entertainment-focused areas of Miami Beach to glaring neon signs of the South Beach and Art Deco Historic District, every corner of Miami adds up to be surreal for enchanting outdoor wedding celebrations. The trendy South Beach neighborhood displays a range of pastel colors, and large neon signs, and is constructed in popular 1930s and 40s architectural styles. Located at a short distance from the most popular beaches in Florida, the South Beach in Miami is a popular destination for sunset chasers and lovers of golden hour photography sessions.
The bustling Bayside Marketplace standing tall in the waterfront area, looking out over docks and boats, is another beautiful spot in Miami. The 32 acres of green spaces lying adjacent to this place, known as Bayfront Park can give you an ethereal glimpse of the Miami skyline for your wedding portraits. This touristy spot is home to several live entertainment spaces and buzzing nightlife areas for couples to unwind and get clicked for their Miami couple photography session. Another quaint and cozy photogenic spot of Miami is Little Havana, the Cuban district of Miami, known for its distinctive cultural scene. With the lines of rustic tourist shops playing Latin music, humming streets and avenues, and offering delicious Cuban food in Miami, this side of the city is loved by couples who enjoy peaceful settings for spending quality time.
Featuring coastal tropical hardwood Rockland hammocks, mangrove forests, salt marshes, and a coastal dune island, the historical Deering Estate at Cutler, dating back to the 1800s is a picturesque spot for your couple photography session in Miami. Listed on the National Register of Historic Places, this historical asset in Florida is home to the Richmond Cottage, the former hotel dating back to 1896. For lovers of vibrant and eclectic backgrounds, The Wynwood Walls, featuring neon graffiti and street artworks and spanning 80,000 square feet of wall space is one of the most loved engagement spots in Miami. Another wonderful spot in the city, The Coral Castle featuring the incredible creation of one man named Edward Leedskalnin can transport you to the Arizonian deserts and present you with uncountable backdrops for wedding portraits in Miami. The luxurious winter home of James Deering, also listed in National Historic Landmark, Vizcaya Museum and Gardens constructed in 1916 is loved by our Miami couple photographers. Set on 28 acres, the Italian Renaissance-style villa is home to an astonishing collection of European furniture and decorative arts selections from the 15th to 19th centuries.
The day of Dania and Francisco's wedding began at the St Bonaventure Catholic Church in Miami's Davie neighborhood. The gorgeous church resembles a true paradise with serene and tranquil settings. From the clerestory windows painted in colorful murals to the soaring ceilings to the neutral wedding ceremony backdrops, everything about this church wedding venue in Miami gave way to many wedding photo opportunities. The Miami church wedding venue has an unmatched natural ambiance that makes it the ideal place to host weddings with minimal wedding decorations and vibrant natural settings.
Before the wedding day began, the Miami wedding photography session revealed various beautiful moments of this gorgeous wedding. With a scooped sweetheart neckline that hugs her right and a creamy white guipure lace princess ball gown, Dania looked stunning as she put her dream bridal dress on. She was complemented and drenched in sheer chicness by the flowy princess bridal with an empire waist and clean detachable sleeves, as well as the cathedral-length wedding veil that reached the sweeping laces of the gown and the definitive net paneling. She also sported crystal beads on her middle parted hair with tidy curls neatly pinned to frame her lovely face. Her smokey eyes, long mascara-dappled eyelashes, and flawless makeup complemented her attractive face, and a deep shade of pink lipstick completed the doll-like effect. Her understated bridal makeup and classic bridal look were perfectly complemented by her elegant diamond necklace. Along with her light beige strappy wedding sandals, which exquisitely accessorized her utterly chic outlook, the gorgeous leafy pastel-colored roses bridal bouquet accented with pampas grass spruced up the entire look.
Our classy groom Francisco wore a classy single-button white formal groom suit with black lapels for a classic "groom-in-white" look. He looked dapper and sophisticated with his sleek black groom shoes, his satin black bow, and a dapper golden watch Francisco decided to flaunt a formal groom-in-white wedding look. His flawless smile and neatly backcombed hair served as the focal points of his fashionable groom's appearance.
In order to best remember this incredible event, our professional photographers in Miami began documenting the finer details of this traditional wedding venue before the day even started and the wedding space began to fill up. When the bride's mother was getting her ready for the most important day of her life in the bridal suite, our wedding photographers captured those heartfelt and priceless moments. They also worked together to frame some stunning bridal portraits with the gorgeous bouquet and some groom portraits on the wedding ceremony venue in an effort to capture both the big and small moments. Even the handsome and dashing groomsmen were photographed with the groom in classic groomsmen black suits. These moments created some of the most gorgeous groomsmen portraits! The stunning bridesmaids posed for some stunning Instagram-worthy pictures in the bridal suite as they unobtrusively prepared the elegant bride, and their laughter and candid moments were recorded.
Following the wedding ceremony, the bride and groom made a stunning wedding exit in a vintage car that stole our hearts! They also took some time off to click some gorgeous couple portraits and our gorgeous bride posed for some stunning bridal portraits. Following this, everyone made their way to the reception venue. Dania and Francisco had their hearts set on the stunning Parkland Golf & Country Club wedding venue for the reception. This exclusive Miami wedding venue can be a dream come true where you and your guests will enjoy resort-style amenities along with warm, family-friendly hospitality and individualized services. Parkland Golf & Country Club wedding venue in Miami is the ideal setting for your wedding celebration thanks to its picturesque surroundings, gorgeous clubhouse, knowledgeable staff, and delectable cuisine. Imagine saying your vows in a beautiful outdoor ceremony amidst the golf course's rolling greens.
Following the ceremony, guests can partake in an outdoor cocktail hour before heading inside for a lavish reception. You can mix and match venues to your liking at the country club wedding venue because it offers both indoor and outdoor spaces for your ceremony and reception. The dedicated staff at Parkland Golf & Country Club is happy to tailor a wedding package to meet your needs and offers all-inclusive packages to make planning your wedding as simple as possible. To make sure that your wedding day is perfect, the banquet team will walk you through the various menu and décor options as well as the entire planning process. The best luxury of all is time spent with loved ones, according to Parkland Golf & Country Club!
Because of its exquisite natural details and secluded location for magical weddings amid tranquil natural settings, Parkland Golf & Country Club wedding venue is a favorite destination for couples from all over Florida. If you select this wedding location, your Miami wedding photography is in for a treat because this breathtaking property can transport you to a magical land decorated with iconic details, nestling in its unrivaled natural ambiance. This wedding venue in the Miami suburbs is an example of southern hospitality and services for celebrating special occasions in the best possible manner.
The picturesque setting spanning breathtaking rolling hills and lush green foliage with vibrant architecture can inspire magic for wedding photos in Miami. Hence our gorgeous couple had the ideal opportunity to partake in some lovely couple photography before the reception began as our skilled photographers took some breathtaking couple portraits. Every aspect of this wedding photography session in Miami, from the couple posing in front of a dramatic backdrop with cobblestone pathways flanked by luscious green garden settings to the gorgeous pet-inspired wedding portrait session with their adorable golden retriever, every moment generated a lively mood among the guests who came to witness the beautiful union of this Miami couple.
The wedding reception venue was decorated exquisitely with wedding details in white and gold that complemented the vintage-styled golden iron chairs and the stunning green backdrop for wedding photos. We adored the intricate details in the understated wedding décor, which was set up to give the venue a very voguish feel. The three-tier white wedding cake, which was positioned above a fancy round decorative platter and adorned with sugar flowers on the top, made us swoon. A carefully chosen wedding playlist was playing in the background as the couple danced and raised a toast to new beginnings while holding hands and clinking their flute champagne glasses.
With their unfailing and contagious positive energy, our diverse Miami couple reassures us with a cozy sense of love. The eternal love story is well radiated in the way Francisco looks at Dania with all his love or in the way Dania embraces Francisco, creating the ideal blend of friendship and comfort, which leads us to believe that they are the kind of couple who will sail through the uncharted waters of matrimony by being each other's wind in the sails. Our wild hearts are comforted by the warmth and coziness of this once-in-a-lifetime wedding, which gives us a strange sense of faith in the true power of soulmates and leads us to think that perhaps love is, after all, just a lifetime of friendship and companionship.