Unique Wedding Reception Ideas For Entertaining Your Guests
March, 3 2023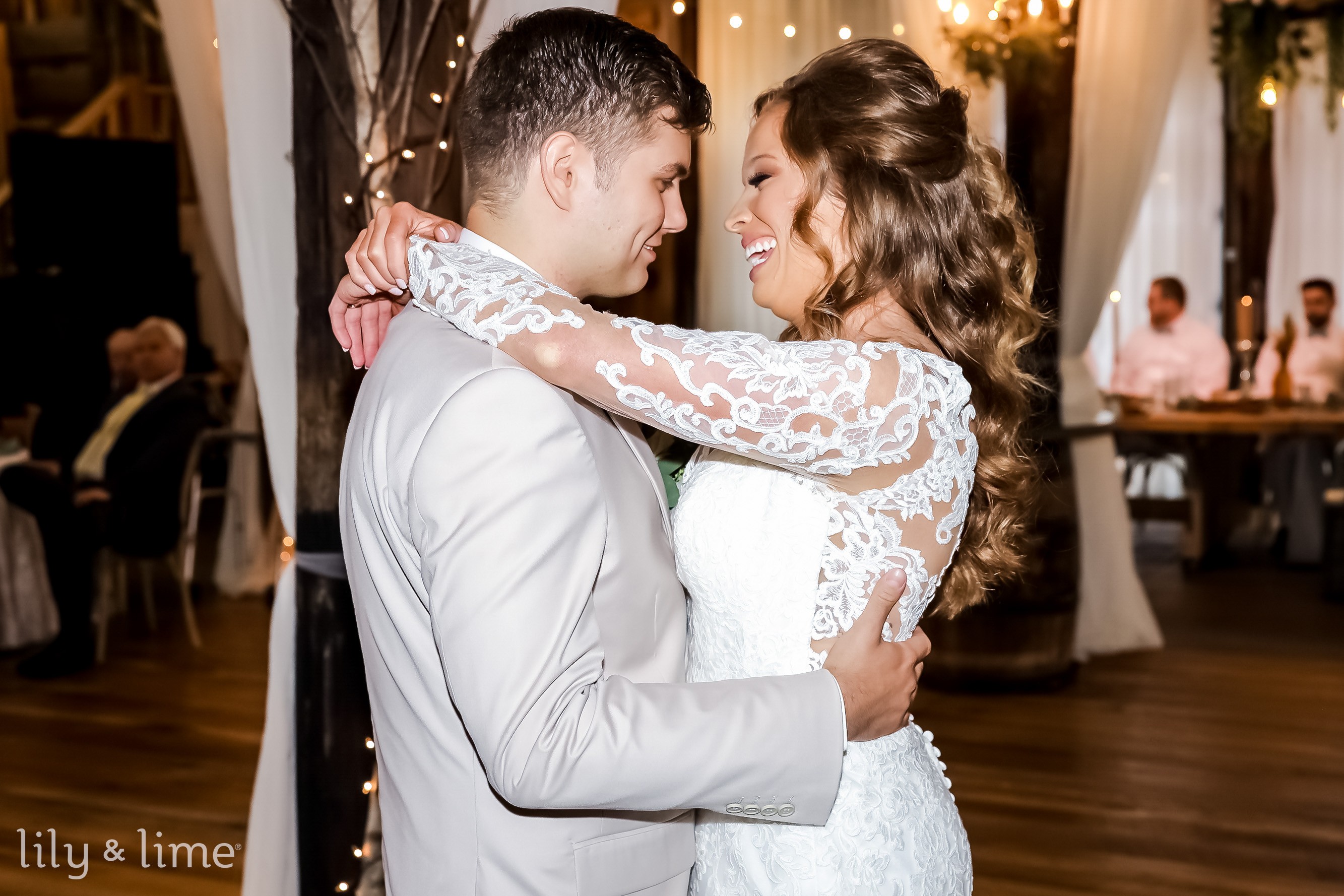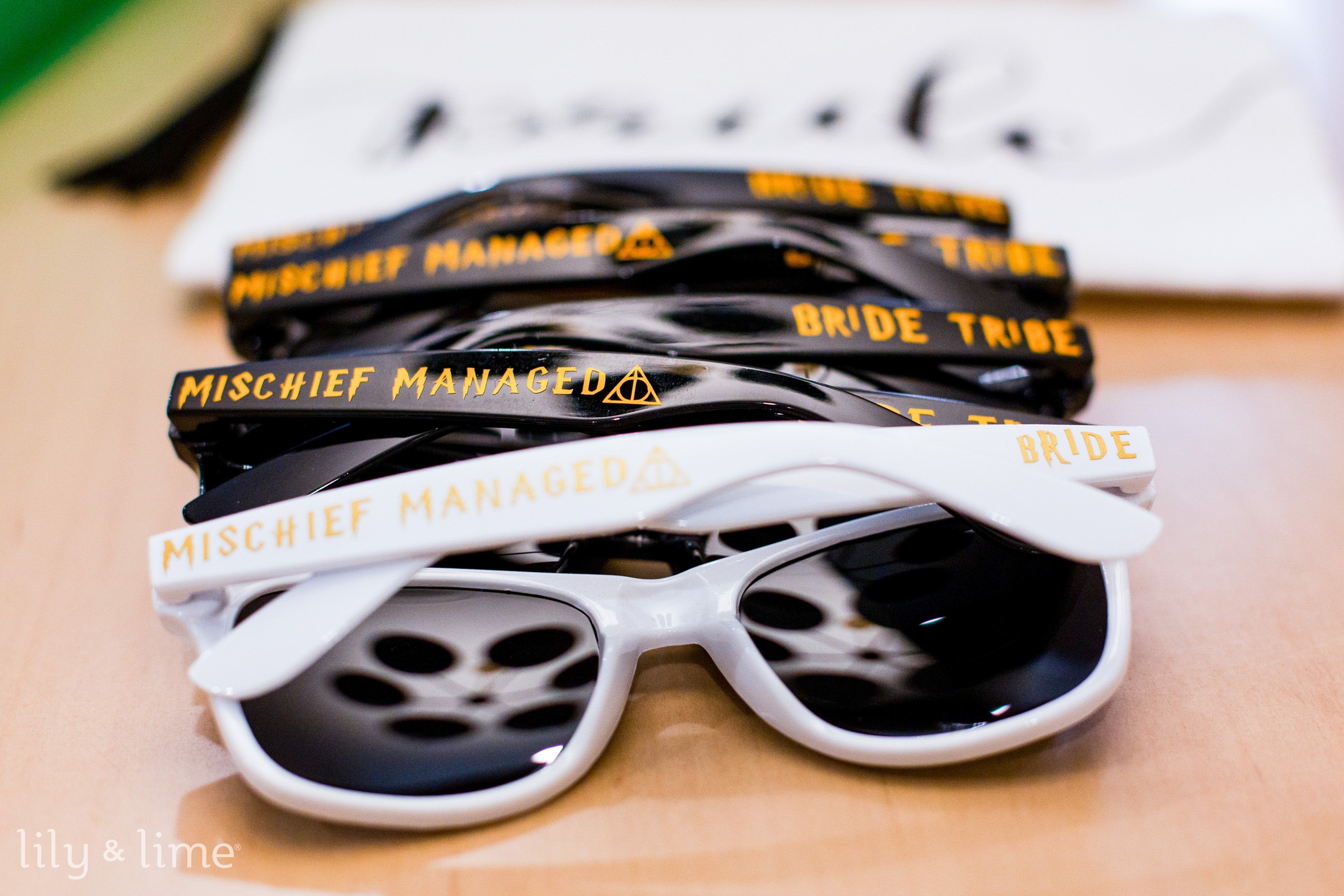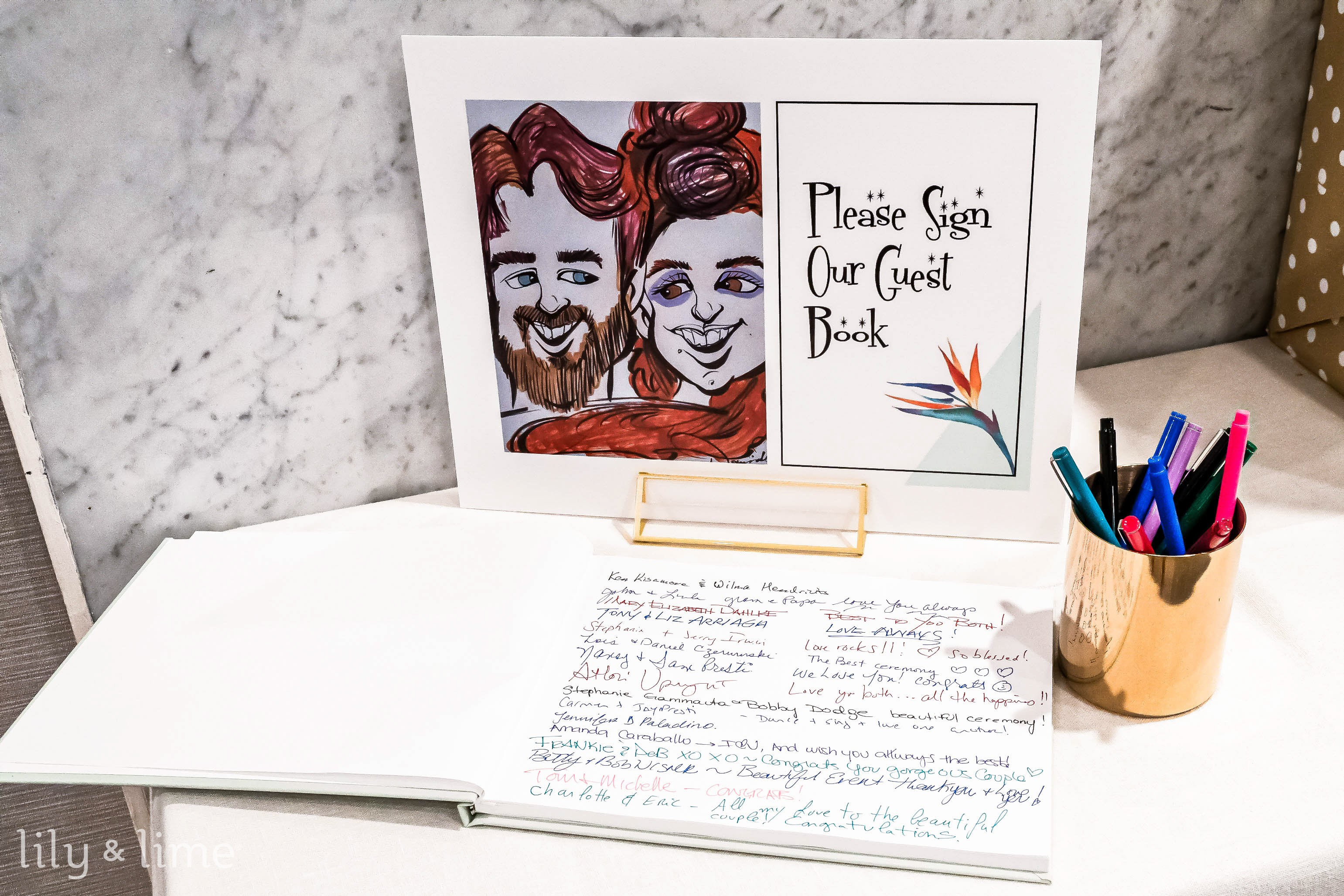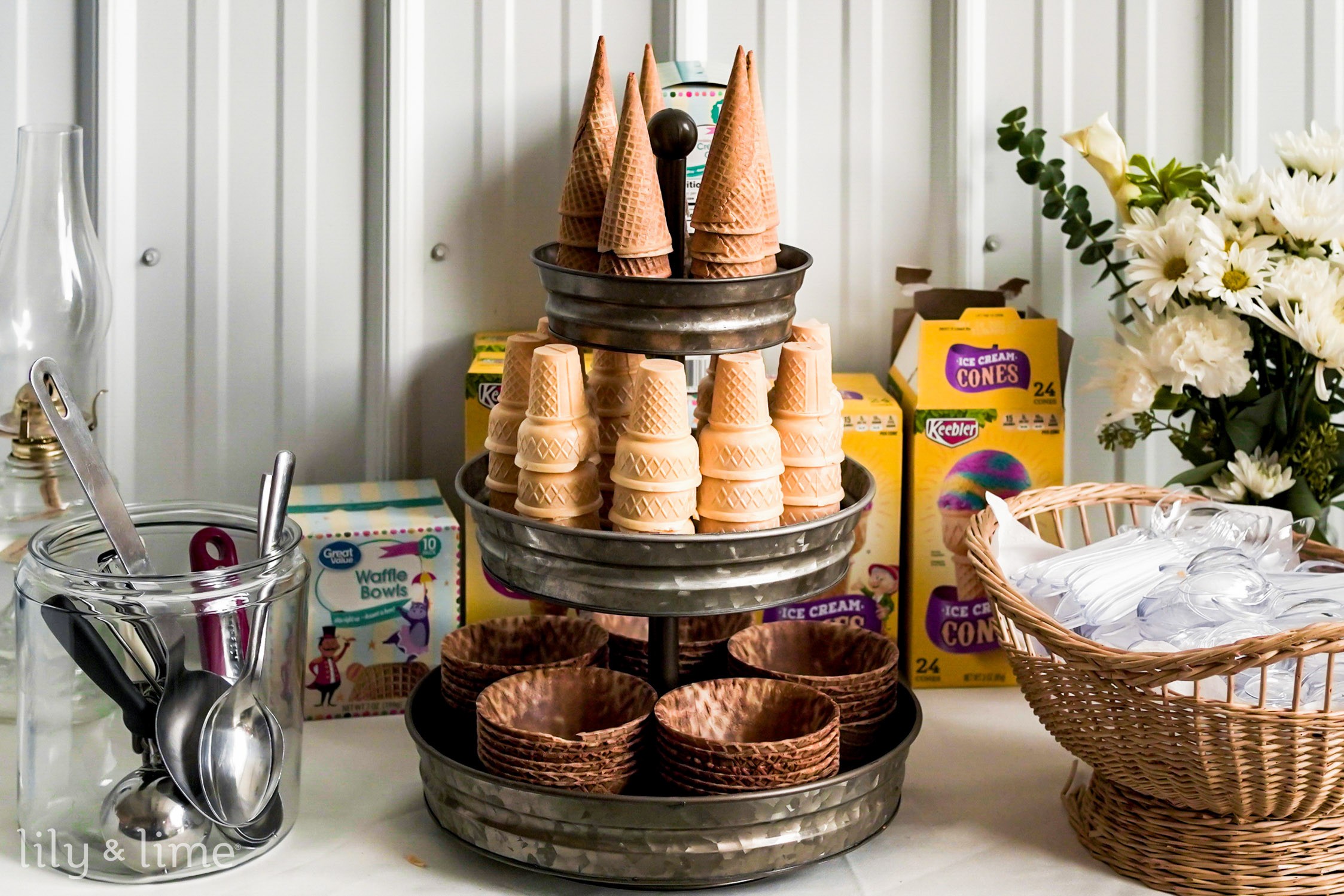 Weddings. The day all the loved ones who impacted your love come under a fairy light-lit canopy. That aunt who let you stay up late to watch Harry Potter. The 7th-grade teacher encouraged you to take art seriously. Your high school bestie who stays in a different city now but you still talk to once a month, and suddenly the years melt away like snow in march afternoon. People come and irrevocably become a part of your life, and they are here to celebrate you and your love. So of course you want them to have the best of times. Your wedding reception is a big party where you can ensure all your loved ones have fun. Whether it is a menu that is perfectly curated and will have them talking about the food for ages or a wedding color theme that looks like a filter from Instagram and makes your wedding day aesthetic, whether it's the little thoughtful wedding favors or the entertainment which makes the wedding day feel like Coachella, there are many little things that you can do to ensure that your guests have an unforgettable experience. Listed below are some of the wedding reception ideas to ensure that your guests are entertained and always remember your special day with a smile playing on their lips.
Magician: Your wedding day may be made particularly special or shall we even say magical? Yes, by hiring a magician! And no, magicians are not just for birthdays! It's a wonderful chance to entertain your guests during the cocktail hour and create a friendly atmosphere at the reception tables, and get some incredibly memorable photos! Its minimal setup and working area requirements make it a fantastically adaptable live wedding entertainment option. A magician in your wedding day entertainment also adds a whimsical touch to your wedding day!
Mixologist: A mixologist may not seem like a performer to you, but wait until you see them in action! Your personal tale may be included in their personalized creations, and they can also answer any questions your visitors may have about the various flavor combinations while producing wholly unique concoctions, even employing visually beautiful methods including fire and smoke. Naturally, the outcomes are wonderful as well. An interactive mixologist is not only perfect as entertainment but will be incredibly practical for your cocktail hour.
Caricaturist: Your visitors will definitely laugh at this one! A live caricaturist may instantly turn your cocktail event from a somber occasion into a fun celebration. Additionally, a wedding caricaturist brings a special, interactive element to your reception; they are entertaining to watch, and your guests will leave with a memorable souvenir. There are many artists who will be glad to have the gig and you can support your local artists this way too!
Drag Performers: You need to look no further than a drag show to get a wedding celebration going like never before! Any guest at your wedding will be enthralled by the stunning live performance a Drag Queen will provide, which will be filled with glitz, sass, and everyone's favorite songs! However, be mindful of the representation when you go for a drag performance, and it's your responsibility to ensure that you have a welcoming and inclusive environment on your wedding day.
An Interactive Photo Booth: Guests love photo booths, and there are some amazing modern photo booth rental choices available today that have interactive selfie mirrors, 360-degree technology, and even some that are housed in vintage vans and airstreams. Remember to provide loads of amusing props and remind your guests to utilize your wedding hashtag!
Live Drawing, Painting & Illustrations: Another approach to capture the enchantment is to see an artist in person. Once the final item is put on your wall, you may cherish it forever. Having a live performer at your event will delight your guests entirely and leave you with a priceless memento. Oh, and it's worth asking a favorite artist for a quotation if they haven't done a wedding before; they could be eager to comply!
Incognito Opera Singers: With skilled singers that blend into your reception, incognito singers provide a surprise factor and give your guests an exciting, live interactive experience. We've seen singing waiters, cooks, waitresses, wedding attendees, and even a disguised policeman break into song! Your visitors won't soon forget this surprise, one-of-a-kind performance!
Celtic Drumming Group: Looking for something epic to kick things off on the dance floor before your band starts, something to keep your guests entertained during the band's break, or a wow-factor act to end the night? A Celtic drumming group's lively music and energetic performance will elevate the ambiance of any reception, and guests from abroad will be particularly enthralled!
Acrobats, Fire Dancers & Burlesque Performers: Live wedding entertainment options include circus or carnival performances, fire dancers, stilt walkers, fire breathers, burlesque performers, and fire walkers. While burlesque performers, fire dancers, or fire-breathers are the ideal way to spice up the atmosphere after dinner or at the end of the night, trapeze artists may act above the drinks during the reception to elevate your wedding entertainment to new heights. These actions won't be quickly forgotten by your visitors!
A Cèilidh: Over the years, we've covered a lot of weddings that included a ceilidh, and they always seem like a blast! A Cèilidh is a lively, enjoyable traditional Scottish (Cèilidh) or Irish (Céil) dancing gathering. Everyone likes to participate, and no prior experience is essential, regardless of age, skill, or personality type. A Cèilidh is a fantastic icebreaker, particularly if you're bringing together visitors from various locations. It also gets people moving and keeps the whole evening's activity on the dance floor. It is crucial to choose a traditional Cèilidh band since they will have a skilled caller for the dances who can guide everyone once the music starts playing and explain the dances.
Fireworks: Oh, how we like seeing couples exit in grand style with a display of fireworks! It's the ideal way to cap off your wedding with victory. Even if they aren't the most affordable live wedding entertainment choice, if you're thinking about them for your special day, they are definitely worth it. Nothing is more enchanted and majestic than a full-scale, expert pyrotechnic show to mark the couple's marriage. Your guests will adore it as well! Cross your hopes and toes for clear skies and make sure your location is okay with fireworks beforehand.
Tarot Card Reader: You don't need to be an expert in astrology to appreciate an aura reading. Invite guests to see an astrologer or tarot card reader as a fun wedding activity when they need a break from dancing. And the truth is that everyone loves their future told, and there is an embedded intrigue regarding that. Warning: this wedding entertainment suggestion can cause lineups that are longer than those at the bar.
Vegas-Inspired Performers: With singers, dancers, acrobats, or contortionists, you may recreate the glamor of the Las Vegas Strip at your wedding reception. For couples who want their wedding to have an impact, a lavish production is ideal.
Poetry Writer: Wedding entertainment doesn't need to be extravagant to be memorable. Hire a poet to create on-the-spot poems that will highlight your special day. A meaningful gift like custom poetry can help you remember your wedding's greatest moments.
Live Painter: By hiring a live painter for your wedding, you'll receive a lot of value for your money. Guests will enjoy seeing the scene come to life on canvas as they make their way to the bar or in between speeches, which is a great way to keep them entertained during the reception. You'll also get a personalized photograph of your wedding at the conclusion of the event.
Tea Bar: What about a tea bar? It makes for a perfect idea for a tea lover or an afternoon wedding. You may have heard of candy bars, s'mores bars, ice cream bars, and even mashed potato bars. With a personalized display of flavored tea bags, you may provide visitors with something warm to drink at the end of the night.
Aerialist: Are you looking for wedding entertainment that will really wow your guests? To entertain guests during cocktail hour, invite an aerialist. Cocktails and hors d'oeuvres will be served, and your relatives and friends won't be able to take their eyes off of you.
Mariachi Band: With a real mariachi band playing, nobody will want to leave the dance floor. Employ a neighborhood performing group to assist emerging artists. It's a considerate approach to incorporate the neighborhood into your wedding.
Doughnut Wall: The greatest path to your visitors' hearts is via food. Use a doughnut wall that guests can interact with during your reception to keep them occupied (and nourished). They'll keep coming back for more, we guarantee.
Printable Wedding Games: The fact that printable wedding games may be played by both adults and children makes them excellent wedding guest activities. Almost every wedding color or theme may be matched with a game, and they work well as icebreakers. It's a unique opportunity for visitors to mingle and learn more about you and your companion.
Fire Dancers: You want your guests to be really amazed by the entertainment at your wedding reception, right? Hire a fire performer if you can. Contact your wedding venue to find out whether you can have a fire dancer and what safety measures you must take since this concept is great for outdoor weddings and almost certainly requires specific insurance.
Pop-up Casino: Are you contemplating an opulent, luxurious wedding? If so, establishing a little casino for your guests who are over 21 would match your concept wonderfully. It will seem as if you carried the floor of a Las Vegas casino straight inside your wedding location.
Vintage Arcade Games: You don't have to give up playing video games just because you're at a wedding with this original wedding reception entertainment concept. Renting your favorite (or the most well-liked) video games will undoubtedly be a success for your visitors. You could have a hard time convincing your visitors to quit playing since it will be so much fun.
Karaoke: Begin your wedding celebration by singing a romantic wedding song to your spouse. Invite your friends to sing their favorite songs when you have finished singing to your heart's delight.
Tattoo Artist: Do you have a passion for being inked and wish to share it with your loved ones? Then visit your preferred tattoo artist for a tattoo station. You and your spouse may design a few tattoos that are focused on your wedding with the aid of the artist. Your visitors may choose a design that is unique to you and your spouse after you've created your tattoos, giving them a genuinely memorable experience. If you want to give your guests a less permanent choice, set up a station for temporary tattoos or hire a henna artist to paint patterns on their hands.
Circus Entertainer: Speaking about circus-themed entertainment, an entertainer may wow your guests at your wedding with a variety of amazing circus talents. Imagine incredible tightrope dancers, acrobats, stilt walkers, jugglers, mimes, contortionists, aerialists, and hoop performers. Employ circus performers to wow your visitors if you want to put on a show that will match Cirque du Soleil.
Limbo Competition: A limbo is fantastic during an outdoor or festival wedding since it is such a simple piece of entertainment to put up and is lots of laughter. Have some stain wipes ready in case somebody trips over and falls into the lawn since the merrier your guests are, the braver they will be with the low bar.
Face Painting: You may believe that face painting is only appropriate for the children of your wedding guests, but we bet that quite a few adults will also want to participate. For children, there will be traditional butterfly, tiger, and Spiderman designs, but your older visitors can sport some delicate flowers or even leopard patches.
Bouncy Castle: It's never a bad idea to have bounce houses, particularly if your wedding is in the summer. They're a lot of fun for both adults and children and make for some amazing images. How does it sound? Hire a bounce house that is suitable for weddings and adults here!
Treasure Hunt: The best method to keep your little visitors amused is with a treasure hunt. Give them a checklist of items to check off, such as finding someone wearing red or a sign with the word "love" on it. You might even incorporate members of the bridal party in the treasure hunt; for instance, one of the clues could be to locate the best man or maid of honor, who can reveal a hidden message or point out the location of a reward.
Escape Room: You may rent escape rooms for your wedding, did you know that? This is a great and original concept for wedding entertainment if you and your partner like puzzles and teamwork. For a 15-minute escape room experience for up to four people, The Gamelab offers a mobile escape room in a converted horsebox that they can bring to your wedding. The wedding rings have been stolen in their regular game, "Find the Rings," but you may select your own theme, including horror, superheroes, wizards, and original stories.
Outdoor Lawn Games: With a selection of lawn games, make your summer wedding outside entertaining. Having something to do during cocktail hour would be appreciated by the guests. Play yard games like big Jenga, Bocce ball, corn hole, or even a treasure hunt for smaller children on an open area of grass. Create personalized boards or balls with your wedding date for a unique touch if you're searching for a simple DIY project.
Bride and Groom Trivia: Find out how much your guests really know about you and your spouse with this bride and groom trivia question! At each guest's seat, place a lovely page with some pop quizzes about the two of you. The questions may be multiple-choice, true or false, or fill-in-the-blank. The questions may be answered at any moment by guests, and the emcee will read the answers afterward. Place a challenging fill-in-the-blank quiz card with amusing questions about the newlyweds at each place setting. Play a fun game of trivia with your dinner guests as they take their seats. The first individual or couple to successfully complete the quiz will be rewarded with dessert. Announcing the solutions at the beginning of dinner or placing an answer sheet next to the centerpiece will enable each table to play at its own speed.
Ring Toss: Divided into two teams, throw each ring into the opponent's hooks in the game of "ring toss." Use wine bottles for a creative spin on your wedding! Purchase two sets of five wooden rings from your neighborhood craft shop. Paint each pair with two of your wedding colors to help the teams stand out. To store six bottles in a vintage milk box, use simple dowels on a long two-by-four footboard. Lay the board out on the grass for some ring-throwing action during cocktail hour.
Balloon Pop Wall: Balloons are a lot of fun! Visitors are urged to look behind a wall of balloons that are just waiting to be burst to find messages and presents! A large corkboard may be decorated with a colorful assortment of balloons in a festive pattern. Tell each visitor to use a safety pin to burst one balloon. Each and every balloon has a secret message, a hint, or a surprise inside! Give a select group of fortunate guests access to the dessert buffet or their own champagne toast.
Wedding Toast Bingo: Turn the toast into a separate event! What will be spoken at the toast section of the evening? Place bingo boards on each table to keep your visitors guessing. There are a few themes that are present in every best man and maid of honor speech. Make bingo cards for each course of dinner and ask your guests to play. Don't forget to have bingo cards available, along with a fun prize for the first person to call bingo!
Marriage Advice Cards: Place a deck of cards at the dinner table allowing guests to provide their own marriage advice for the newlyweds. As the pair begins their new journey, guests of various ages provide the couple with insightful marriage advice. Include a space for visitors to comment and leave their suggestions so you can later turn them into a unique guest book. As a special touch, arrange a wine bottle for each coming anniversary and ask visitors to complete cards for each significant year.
Giant Connect Four: Create a giant version of this childhood classic and include it on your list of lawn games for cocktail parties. Drill 35 massive holes, five down and seven across, to create an adult-sized replica of this childhood fun. In order to obtain a four-in-a-row combination before their opponent, players on either side of the slots insert colored discs into the slots. Give the smaller version to the kids who will be at the celebration.
DIY Tic Tac Toe: This simple and organic addition to outdoor games includes festively painted pebbles and a DIY cloth tic-tac-toe board. It's perfect for simple outdoor cocktail hours and weddings with kids thanks to hand-painted pebbles and a DIY board for fast setup and play. Place the boards across picnic tables so that guests may compete amicably while sipping wine and conversing.
Dart Art Station: For creative couples and guests, a dart art station is a great afternoon wedding reception entertainment option. Attach many hundred or more water balloons that have been partially filled with paint to a large, empty canvas that is hung on the wall. No one wants to paint on their nice clothing, so set up a dart shooting station at a safe distance. As an alternative, you could just offer raincoats and boots and fill the balloons with water. To create a one-of-a-kind sculpture that you can retain, friends and family may throw darts at the canvas, causing the paint inside the balloons to burst and splatter.
Custom Snapchat Geofilter: If you use Snapchat, you've probably seen that new filters that are exclusive to a certain place or event become accessible when you visit them. Making one for your wedding reception is really easy and is known as a geo-filter. The price is influenced by the size of the geo-filter service region and its duration. A custom geo-filter that is around 20 square feet in size would cover most of your reception area at a reasonable price. Visitors that are familiar with social media will start taking pictures as soon as you put up a notice for them to see.
Wedding day entertainment ideas are many, and you need to narrow down the plethora of options out there. It has to match your wedding theme, your wedding venue, and your wedding vibe. That means an outdoor game will be more fitting for a rustic barn wedding or a wedding set in a venue with outdoor space rather than a hotel ballroom. Similarly, a mixologist might not be so great for a sober curious wedding. You know your wedding vision better than anyone else, so use your better judgment to pick out a wedding entertainment that makes sense for your wedding and your guests! Last word of advice: pick something that you will enjoy too! After all, it's your wedding!