Rustic Fort Worth Love Tale To Add To Your Smile!
February, 27 2023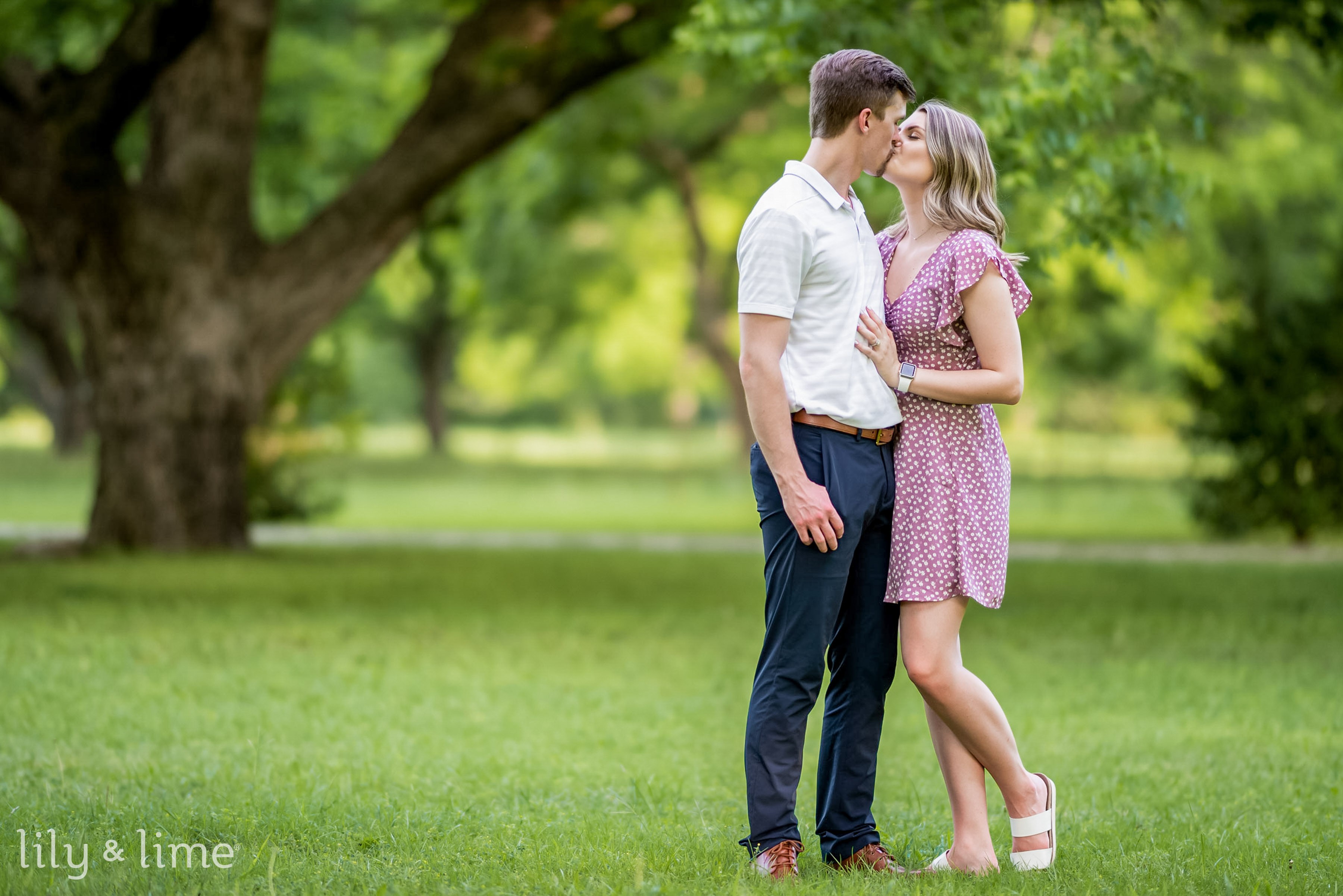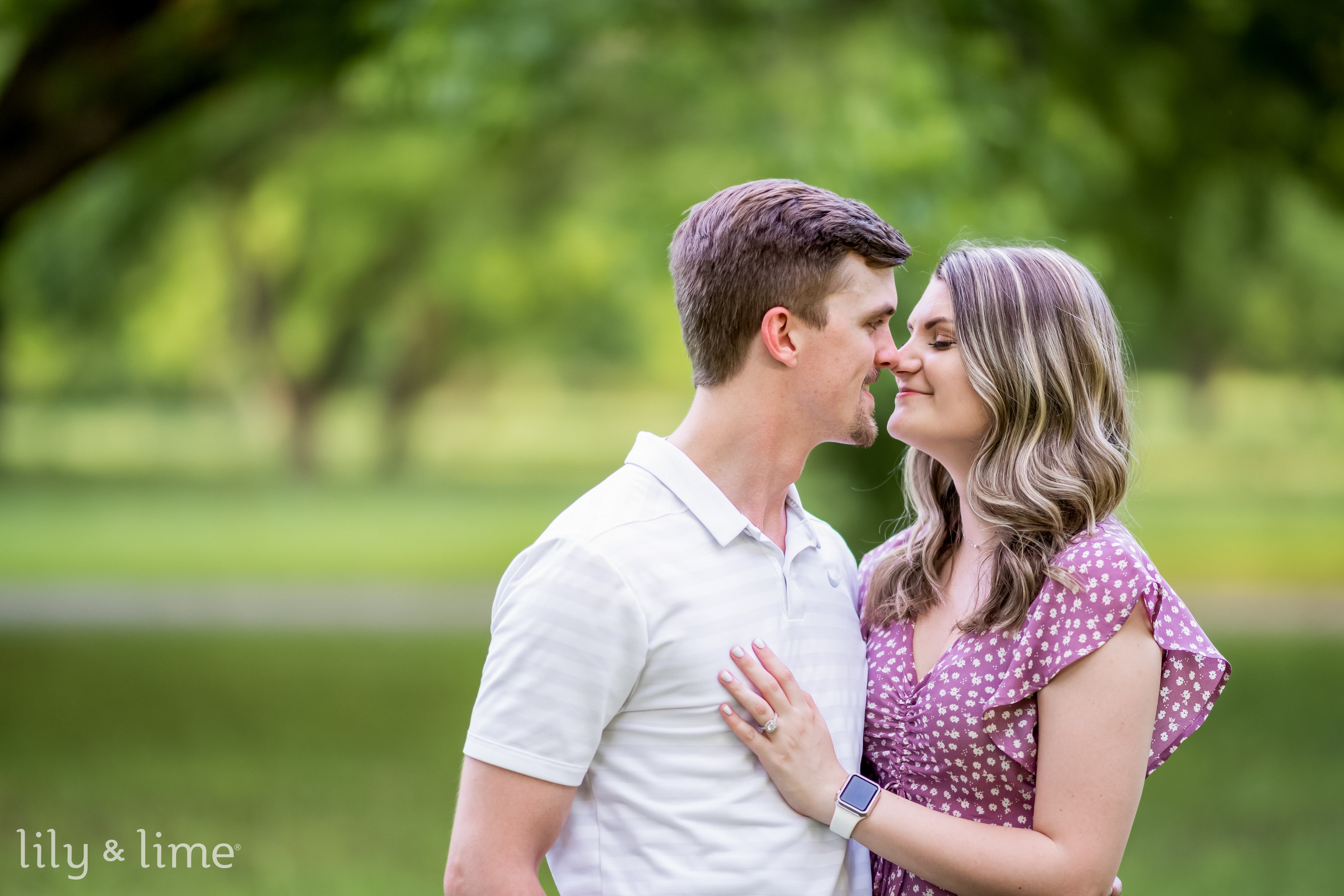 Like other mysteries in life, love has captured the attention of and claimed the hearts of innumerable lovers. Love is all-consuming and moves us to tears every time, giving our lives a certain flavor like any other profound experience that we almost understand but can't fully comprehend. Love is a component that adds so much value to our lives that we find it impossible to fathom existence without its vivacious scents. It has sparked the creation of romantic books, love songs, poetry, and more. It has even fought wars between nations. Much while life is wonderful in and of itself, the sweet love stories make it even better! If you don't believe in the world's undiscovered wonders, how would you describe two people who fell in love after finding one other amid many other potential partners? What could be more compelling than two people who have a deeper connection than others and make a lifelong commitment to creating their own world? While every love story is beautiful, there is a select handful that stands out and inspires us in ways that others can't. We could talk about love for hours and never be done since it is an endless phenomenon. We are fortunate to work in a field that enables us to see so many lovely love stories along the way. This allows us to witness countless love tales and save them as priceless memories. We never stop being amazed by love because of the magic that those sneaky glances and delicate touches and perfect ambiance unpack.
While we like weddings, we adore love in all of its stages, so it goes without saying that we adore engagement picture shoots as well. In fact, we think that a photo shoot done to honor the relationship rather than the marriage has a distinct attraction. When a couple decides to live together for the rest of their life, it is a huge decision and deserves its own space for celebration. It's easy to get lost in the bustle of wedding planning after saying "yes" to committing to a lifetime of companionship with your special someone. There is plenty to do, lists to make, caters to call, dresses to try on, and mood boards to whip up! There are many choices to be made, including the best wedding flowers or venue, and everything in between. But just a few minutes for an engagement photo shoot before you get married might be the best decision you ever make! Having an engagement photo session is unquestionably the best way to pause time and completely appreciate the delightful feeling of getting engaged.
You'll wish on a falling star after watching Cali and Joshua's spectacular Fort Worth engagement session, and the couple's vigor and brightness will linger with you for a very long time. Beautiful frames capture the couple's stunning engagement moments, preserving memories that are at home as stock photos under the heading "gorgeous engagement pictures." We admire the stunning natural scenery, brilliant colors, immaculate water lines, and celebratory mood all around the pair, which combine to produce images that are breathtakingly lovely and unforgettable! As always, we're back at it and looking for love stories, and we've got some incredible pictures to prove it. Let us step into Cali and Joshua's beautifully crafted love tale by the means of some lovely pictures!
Cali and Joshua chose the gorgeous state of Texas as the location for their engagement, and they went for Fort Worth as their chosen setting! Dallas is a stunning city with tall structures, lavish restaurants, and a thriving nightlife nearby. Additionally, it utters captivating historical tales. Dallas offers a variety of stunning settings for wedding receptions, from lush gardens and parks to the country charm of ranches. The Dallas Cowboys and Mia's Tex-Mex Restaurant are both immensely popular, making Dallas the hippest city in north Texas. It is the region's commercial, cultural, and entertainment hub with its uplifting art and soulful music. Dallas is the ideal illustration of how a southern city ambiance can coexist peacefully with big skyscrapers, tall gardens, historic ports, and fashionable neighborhoods. The city is recognized for its ancient buildings that showcase the magnificence and artistic expression of culture as well as its vibrant urban environment. However, we are here to talk about Fort Worth today. Fort Worth, which is only 32 miles west of Dallas, is frequently overshadowed by its bigger sister city despite having many top tourist attractions. Fort Worth, commonly known as Cowtown because of its extensive connections to the cattle ranching sector, has a long and varied cultural past. It is not just the location of the renowned Stockyards National Historic District, but it is also jam-packed with activities and stores themed after the Old West. Additionally, it includes a number of museums devoted to historic ranches that let visitors experience real cowboy life. Today, Fort Worth attracts almost nine million tourists each year who come for both business and pleasure and take advantage of the city's numerous attractions. Fort Worth also has a number of art institutions, lovely parks like the oasis-like Water Garden, Bass Performance Hall, and shopping aplenty in places like Sundance Square, in addition to historical sites. One of the first Texas cities to enact its own anti-discrimination statutes, the city is also renowned for its diversity and commitment to human rights. It also comes abundant with gorgeous parks, trails, and nature-filled settings, making it perfect for lovers. Fort Worth will offer your love story just the most lovely vibe, just as it did for Cali and Joshua.
On the day of the engagement photo shoot, our lovely couple Cali and Joshua turned up looking fabulous and feeling cherry! There is a fun and flirty vibe to the setting as soon as they showed up, and it translated well in the photographs. Joshua could barely take his eyes off Cali, who was dressed in a simple and sweet pink dress that had frilly details and came to her knees. It was dotted with tiny white flowers and was in a mauvy pink shade which added feminine energy to the frames instantly. She wore a pair of white slip-on sandals to match her dress and her blonde hair was arranged in soft waves around her face. A minimalistic apple watch with white straps and a radiant smile was all the accessories she needed to complete her look! Joshua was looking equally dashing in his white polo shirt, blue trousers, and tan shoes. A simple watch and an earnest face completed his minimal look, and we loved how the couple complemented each other's fresh, youthful, and relaxed look. Their choice of color for their outfits and the vibe that they went for did wonders for their engagement pictures, creating some stunning pictures for them to treasure!
Before we get into the photoshoot itself, we will like to highlight how amazing the location was and how much it brought to the table. The rustic ambiance, the verdant greenery, and the coming water all added to the bigger picture in a very aesthetic way. From the fountains to the rustic barn, from the cutesy bridges to the picture-perfect wooden rocking chairs, his location is a photographer's dreamland, and our Fort Worth engagement photographer sure did wonders with the resources provided by the location. One can't ever get tired of greenery, and this location sure offers plenty of greenery to add that sprinkle of freshness to every picture. While this Fort Worth engagement shoot is filled with stunning captures, we do have some favorites here. We love the photographs with the couple sitting on a rock, as the fairy lights glimmered in the backdrop. We are also partial towards that shot which featured the couple sitting on the rocking chairs on the porch, as they shared a quick kiss. How adorable is that? To be honest, we really don't have any picture in this album that is not our favorite, which says a lot about the location, the couple themselves, and our Fort Worth engagement photographers. The couple added an extra bit of cuteness to the photo shoot where Joshua picked Cali up and they shared a kiss, or where Joshua playfully gave Cali a piggyback ride, and it made us all go "aww". We love almost every couple in love, but we can't deny that this duo surely made us smile ear to ear from the start to the finish and it's couples like this which makes our work worthwhile!
We base our entire brand motto on the saying that a picture speaks a thousand words. We make an effort to record those unsaid feelings, the in-between times, the sneaky looks, the subtle smiles, and everything else. The finest decision you can make is to hire our Fort Worth engagement photographers to capture every second of your love story in the most beautiful way imaginable. We believe that a moment missed is a moment lost for all time, thus we want to help you capture those ephemeral moments so you can remember them in the future. As you can see from the pictures, Cali and Joshua basked in one another's affection as our Fort Worth engagement photographer did a fantastic job of capturing the treasure trove of lovely moments dispersed throughout the journey!
Even though every couple is anticipating the ideal wedding day, the engagement is equally as important as the actual wedding day. It's an important development in your love story, and it merits celebration before we go on to the wedding! While a wedding day is wonderful, complete with a distinctive wedding theme, a well-chosen color scheme, and a number of traditions, an engagement has its own subtlety. It is in fact a celebration of a decision that makes the wedding day possible, so we are big supporters of taking time away and celebrating your engagement before the wedding day arrives. It's a day set aside only for the couple, and because it's less about the event's social component and more about the couple and their relationship, it has a very different atmosphere. The couples are generally more relaxed and genuine in their personality, and there is a chemistry in the air that which wedding day, with all its rituals, checklists, and timelines, can be lacking.
A couple's personality, communication style, and public displays of affection are all revealed during an engagement photo session. You'll naturally want to remember particulars from your wedding day, such as how your dress sashayed to the beat of the music, how the flower clusters in your bridal bouquet bloomed, and how the champagne looked like a glass full of tiny shooting stars, but you'll also want to remember specifics from your engagement. It's likely the last time you'll be shot before your wedding, so you want your engagement photographer to catch you in all your newly engaged beauty! You'll cherish that feeling of accomplishment and anticipation for the future forever! Having the top engagement photographers capture these vulnerable moments is crucial for your wedding story. For the rest of your life, you'll want to recall the wild delight of your engagement, and you'll be able to smile about it years from now! The couple can also be their truest selves in the engagement photo and convey their story in their own unique ways. You have a choice, and the options are truly limitless! There is no reason you shouldn't pursue it, regardless of whether you want an urban location or a lovely rural one, whether your style is more historical or very glitzy! As a result, it is a fresh and important type of activity that can actually assist a couple to unwind and connect before a wedding. We strongly advise you to have your engagement photos taken if you and your spouse are on the fence about it since the tangible memories you'll get in return are indescribably priceless! Fort Worth's engagement photographers did a fantastic job capturing the happy and charming aspects of the day as well as how they elegantly portrayed the couple in new, youthful, and innovative frames for Cali and Joshua's lovely and memorable engagement session!
When two people meet, fall in love, and decide to spend the rest of their lives together despite having so many other options, it is truly a remarkable thing to witness. It's wholesome, endearing, and uplifting to our spirits. We are constantly in awe of how two hearts can connect on this densely crowded blue planet and go on to create their own amazing tale! Simply because two souls found one another appealing, people get married, have kids, and even have grandchildren. Every love story is lovely, but there's something about this couple that just seems so relaxed and full of life! They may have charming personalities or show a strong sense of affection for one another. It may be the pair's enduringly romantic ambiance or their sophisticated yet youthful mannerisms, but everything about them is wonderful and memorable.
Cali and Joshua's charming engagement photo shoot seems to reflect the ease and naturalness of their relationship; this made them a pleasure to work with. This is a charming couple, and the photographer was able to capture that in each and every picture they were in. The duo exudes a cozy, romantic aura, and we adore the way they beam at one another whenever they catch each other's eyes, like a pair of sunflowers. We also loved how the day was so lovely, how the gorgeous backdrop melded into their frame, and how our Fort Worth engagement photos wonderfully captured it all. We appreciate the photographs' sunny aesthetics and how nature is at its cheeriest on this particular day as if dressing up for the lovers. And as they go from this thrilling engagement session and wait for their upcoming wedding, they are sure to bring some pleasant memories and a promising future with them!