Cozy Winter Wedding Lighting Ideas
November, 24 2022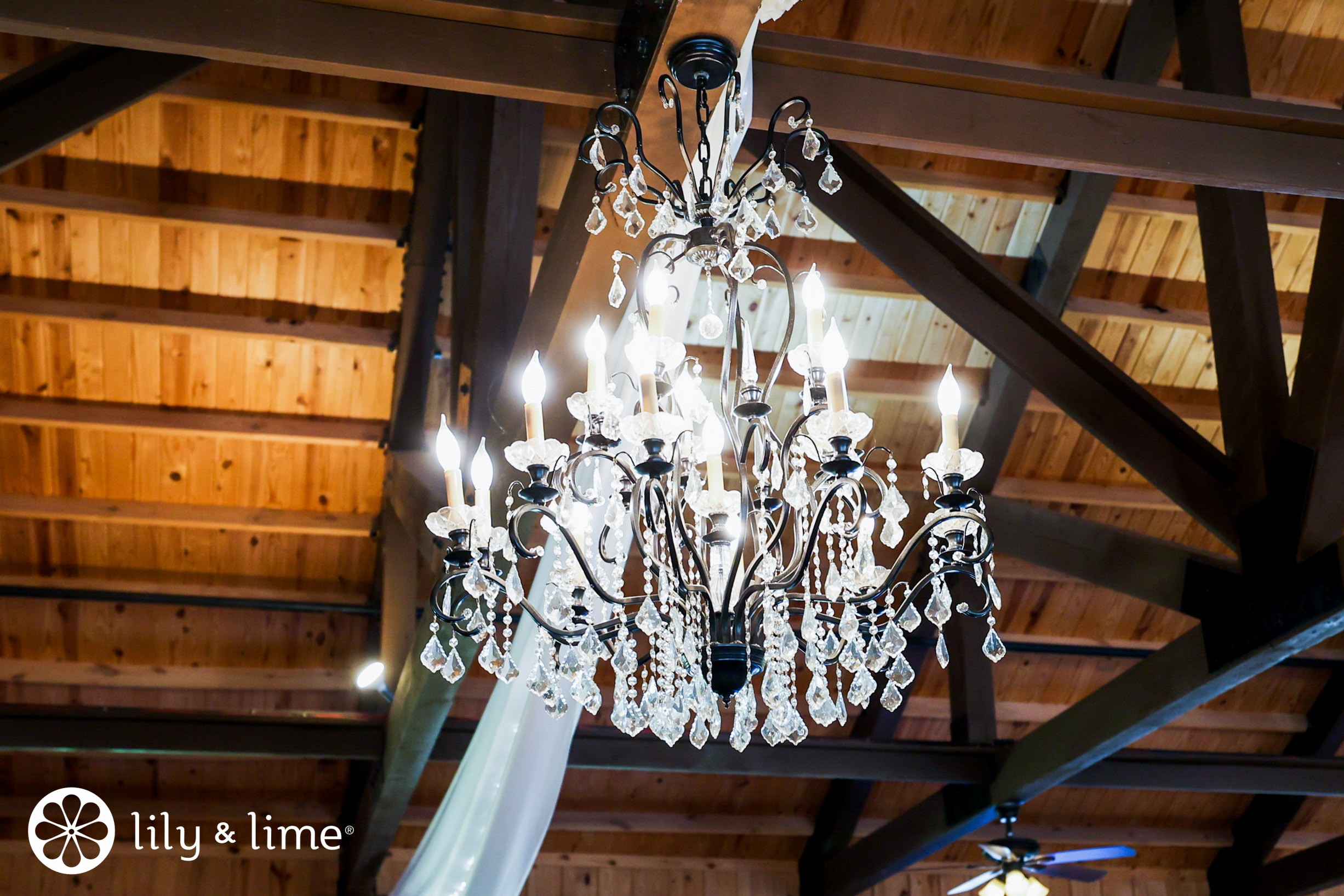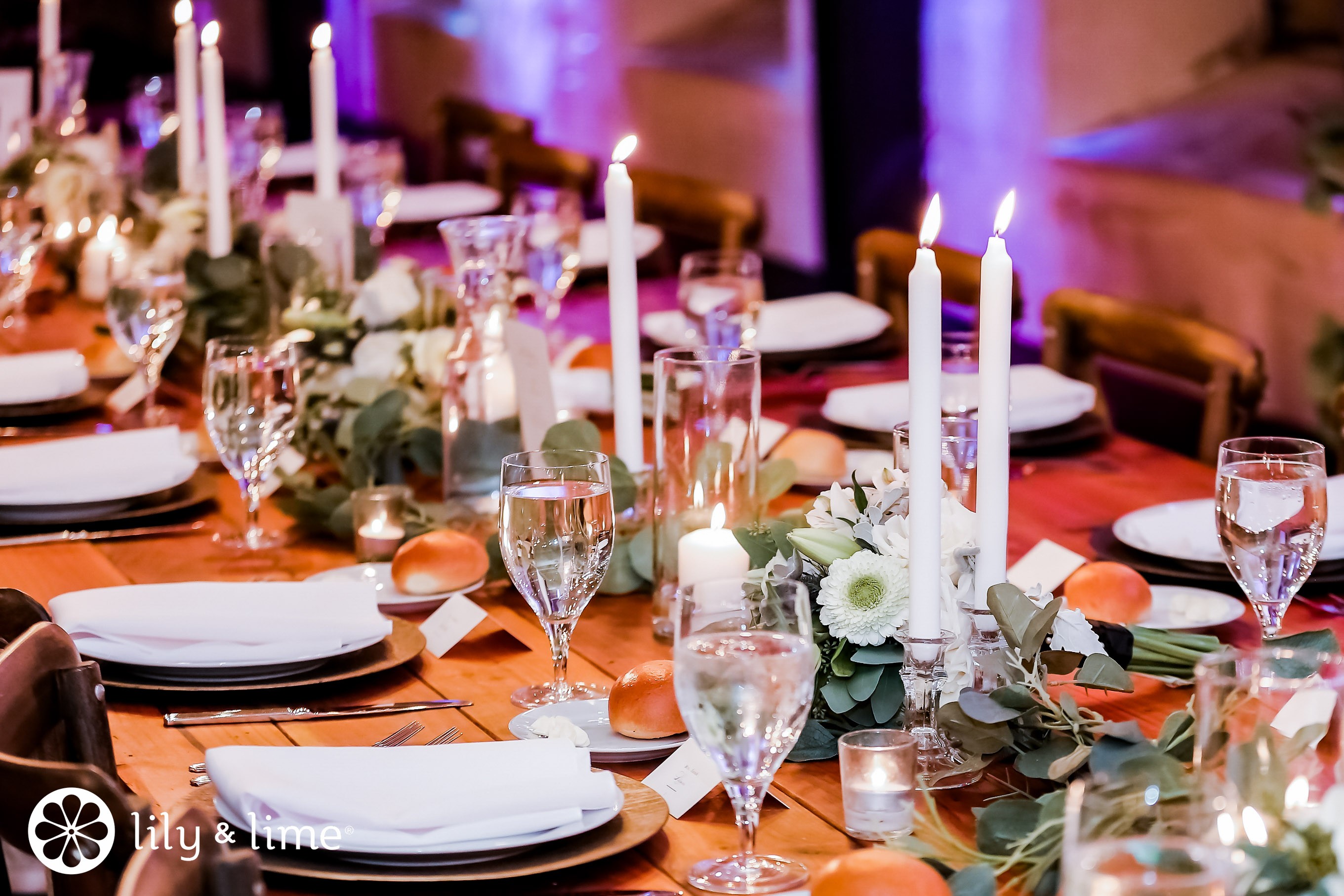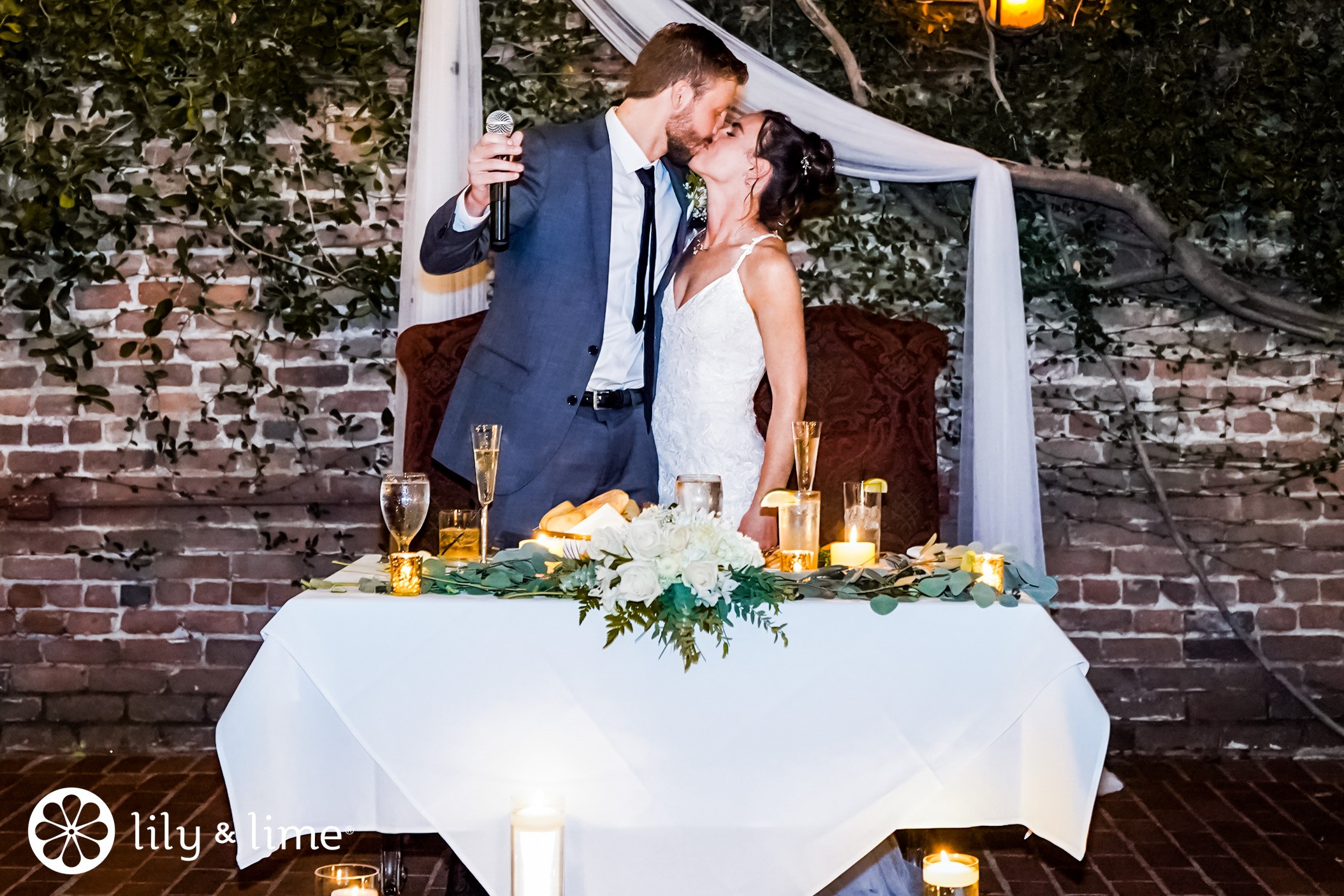 As you begin wedding planning, the right lighting is essential for both your wedding ceremony and wedding reception, and also for your wedding photography session. So, to have a mesmerizing and charismatic wedding lighting decor, consider ideas like creating a focal point throughout the wedding venue, such as your wedding altar, the dance floor, head table, photo booth, or dessert and cocktail bar. You can also look to lighting ideas to help transition from one wedding activity to another. For your winter wedding dinner, you can consider elegant bistro lights over wedding reception tables or can even brighten up the space. But, when it is the time for the party to begin and pep up, bring up the energy to the fullest level and get all your wedding guests out on the dance floor with dimmed overhead lights and pops of your wedding colors.

From ultra-glam chandeliers to rustic fairy lights settings, there are endless cozy winter wedding lighting ideas that will not only elevate your winter wedding celebration but will leave all your wedding guests feel like they have entered into a fairyland! Check out the unique and cozy winter wedding lighting ideas!

Bring in Crystal Chandeliers For a Romantic Ambiance
For all the couples who are planning a romantic winter wedding, a go-to lighting choice is ideally the best for couples who want to go all traditional. To make your winter wedding venue ambiance cozy and inviting, do go for crystal chandeliers as they will gracefully add a dazzling, flattering sparkle to your winter wedding in the best possible way. Not only will it make the whole ambiance radiating and romantic, but it will also give great photography opportunities to our professional and affordable wedding photographers. While there are many couples who envision crystal chandeliers inside ballrooms, or when they are planning an indoor wedding celebration in the month of winter. They do look amazing for an indoor wedding celebration, but they also look extremely gorgeous and photo-worthy if you will hang them from your wedding altar during your wedding ceremony or even from a trellis if you are going all outdoorsy for your winter celebration. To have a whimsical winter wedding celebration, you can even consider hanging small crystal chandeliers in the trees to create a magical outdoor setting to elevate your winter wedding celebration!

Create A Whimsical Ceiling of Lights
Plan a classic outdoor winter wedding celebration and create a magical and whimsical illusion of a starry night simply by draping pretty string lights above your wedding reception dinner tables. This type of romantic and stunning winter lighting decor idea will help define your wedding venue space while introducing a touch of whimsicalness. The cozy and warm yellow string lights or the bright and illuminating white string lights are the most preferred winter wedding decor lights. But apart from these, you can also select string lights as per your wedding color palette. Trust us, this kind of winter wedding lighting decor will not only leave your wedding guests enchanted but will also look incredibly amazing in all your wedding photos. This kind of lighting decor setting will create a look of a starry sky even in the daylight.

Bring The Romantic Combination of Twinkle Lights & Candles To Your Wedding Venue
Not only a perfect but also a stunning way to encapsulate the feeling of being warm and cozy is simply by adding candles and twinkle lights to your wedding venue for all your wedding guests. Consider dangling them from the ceiling of your wedding venue, even by incorporating them into the tablescape decor, or just stringing them into a majestic and charming canopy at your wedding reception. From selecting an alternative wedding venue for your winter wedding to seating everyone at one long table for a family-style dinner, it's all about the details that create a lovely and fantastic feeling of intimacy.

Candlebars For a Vintage and Rustic Wintry Ambiance
If you believe that drama is more of your game and you want to bring some of that to your winter wedding celebration, then consider bringing in candelabras as wedding centerpieces to evoke that stunning dramatic effect in your wedding day setting. This kind of lighting will offer an intimate lighting effect that will allow all your wedding guests to see one another from across the table. Not only will your wedding guests be left swooning over it, but our talented wedding photographers will have a bucket full of opportunities to capture all that dramatic effect created by lights in the best of frames. This kind of winter lighting setting will undoubtedly elevate your wedding portfolio and make it just one-of-a-kind with eye-pleasing photographs. Candelabras work best with bohemian, vintage, or whimsical wedding themes. So, bring all the drama and character to your winter wedding with this chic and unique winter wedding lighting decor idea.

Edison Bulbs are a Great Choice For a Cozy and Wintery Setting
In order to make your winter wedding decor not only stand out but also an inspiration for all the soon-to-be-married couples, you can consider hanging rows of Edison bulbs over your wedding reception tables or even from the ceiling during your indoor wedding ceremony. Whether you are using them for creating an eye-catching head table backdrop or simply wanna hang them from the tree branches at a rustic winter wedding that you are planning to have in outdoors, we can assure you that Edison bulbs will surely create a romantic and inviting ambiance and will also lend a touch of mystery to your wedding setting. The glow lent by Edison bulbs will illuminate the entire set if you are planning an indoor wedding which will ultimately result in great wedding photos!

Votive Candles are A Big Yes For Winter Wedding Decor
For all the couples who are planning a romantic and cozy winter wedding, and looking out for easy and also budget-friendly lighting wedding decor ideas, then here is something that you will absolutely love! Votive candles winter wedding decor ideas. They are not only one of the most popular, but also versatile, and affordable types of winter wedding lighting decor ideas. Votive candles are an ideal way to fill your big day celebration with endless charm and romance. You can just utilize the large votive candles to light steps or even consider lining your aisle during your wedding ceremony so that when you walk down the aisle, it feels like you are walking down a rampage made of magic and glitters. Apart from large votive candles, you can bring in small varieties of votive candles for other decor and wedding reception table decor inspirations. These days there are various battery-powered votive candles available that are just perfect for wedding venues that do not allow open flames, but you are allowed to use wax candles, then these kinds of votive candles are the best. You can think of placing them in glass votive holders so that you can gracefully mix and match or even coordinate them with your wedding colors making the entire setting more romantic and inviting. The soft glow from the votive candles will offer great and unique dim lighting photography ideas to our professional and budget-friendly wedding photographers.

Create A Stunning and Surreal Glittering Trail With String Lights
There is nothing called more light when it comes to string light wedding decor ideas, especially for winter weddings. More is more when it comes to a glistening canopy over a linear head table that will be gracefully outfitted with a trail of lovely greens and romantic votive candles. Trust us, you and all your wedding guests are going to love how beautifully the curtained lights will be placed parallel to the wedding reception table while the candles create a stunning contrast of stark lines and a curved ceiling. This kind of winter wedding lighting decor idea will create a lighting setting if you are planning to have a cozy and romantic outdoor winter wedding celebration.

Bring In Lanterns of Light For a Soft And Illuminating Yellow Glow
To add some uniqueness to your winter wedding decor and also to your wedding photos, consider decorating your wedding venue with lanterns with pillar candles and lit-up coils as they are a unique and handy way to make the walk to the wedding reception more visible. Since there are no cables for you to worry about anything, lanterns with lights are great for lighting up dimly lit crevices or dark alcoves! Consider decorating one cozy corner with these lights to make it the photography spot for all your wedding guests to pose there!

Light-Up Letter For Creative Lighting Idea
All the chic couples who wanna do something out-of-the-ordinary for their winter wedding lighting decor, then need to check out these, illuminated letters. These light-up letters always stand out and make a great lighting decor element, especially for the entrance of your wedding venue. In fact, you can also make them the focal point at your wedding reception. Some of the popular options for these letters include the word "love", the first initials of your name, your last name of names, your wedding hashtag, or the word "photo" or "photo booth" to get maximum attention from your wedding guests. Apart from these, you can also consider using these light-up letters to direct your wedding guests to various stations throughout your wedding reception space, such as the dessert table, the bar, or any special corner that you have to have great attention from your wedding guests!

Rustic and Vintage Lanterns
If you are planning to have a rustic or bohemian-style winter wedding, then here is a way to your wedding venue truly one-of-a-kind simply by sourcing eye-catching lamps from the nearest antique stores. You can use these lamps as centerpieces, in seating areas, on the gifts, and also on the dessert table, or anywhere else where you wanna bring a note of whimsy. The addition of these affordable rustic and vintage lanterns will elevate the entire setting making it photography worthy for our talented wedding photographers. Covering the cords will be nothing but an easy DIY project. All you have to do is to wrap greenery or some of your wedding flowers around the base of the lamps to make it resonate with your winter wedding decor setting. This wedding lighting element is especially fitting for all those couples whose wedding styles are more vintage, bohemian, or whimsical.

Create a Spotlight Focal Point
The best and also unique way to highlight focal points during your wedding ceremony or wedding reception is by using spotlights. You can easily create a theatrical effect by aiming a spotlight at your wedding altar or just simply pointing them upwards into the trees if you are planning an outdoor wedding ceremony or a classic outdoor wedding reception in the lovely greens during the winter season. While this won't be the only wedding lighting that you will have on your wedding day, trust us, spotlight lighting ideas are indeed great for bringing attention to standout elements like your wedding cake or even the dance floor where you will be having your first dance with the love of your life, and then with your father. While you share all the romantic and happy moments with your father and sweetheart, let our wedding photographers capture all the romance and happiness in the best of frames.

DIY Paper Lanterns for All The Creative Couple
For all the DIY-loving creative couples who want to add a personal touch to your winter wedding lighting, try going for fancy paper lanterns as they not only make the whole ambiance fancy and creative but also offer a soft and romantic glow and also a nice pop for photos. If you are planning an extremely romantic winter wedding in a backyard, then this style of wedding lighting will make the whole outdoor setting of your winter wedding remarkable and a memorable experience for all your wedding guests. You can also choose to hang them at varying heights from the trees to make the outdoors more whimsical. When it comes to making paper lanterns, white is the most preferred choice, but you can also select paper lanterns in various other shades that gracefully complement your wedding color palette.

Neon Signs Lights to Spice Up The Cozy Setting
One of the simplest and easiest ways to add a major pop to your winter wedding celebration and also add some vibrancy to your wedding day photos is just by placing a few neon signs in various areas such as the bar, photo wall or booth, or even on the head table where you and your darling will be sitting during your wedding reception. You can either purchase pre-made signs with wedding-related phrases like, "love", "cheers'', "be married", "love over anything", and "but first bubbles", or can also consider adding some custom signs depending on your choice. You can even consider using your names as they can turn your sign into a great keepsake to display in your home long after even the wedding is over. All the millennial couples, if you are going in for a contemporary wedding theme, then you must opt for a neon sign for your personalized hashtag to add your vibe to your wedding day lighting decor!

Create Romantic Tunnels of Fairy Lights
For an extreme and drop-dead romantic lighting setting, consider making a tunnel out of fairy lights. Trust us, this kind of lighting decor will lead to an otherworldly atmosphere that will leave all your wedding guests in great amazement and awe. This lovely and illuminating tunnel can also lead down the aisle, can also be used at the entrance of your wedding ceremony or wedding reception, or can even encircle the dinner table at an intimate wedding celebration. This kind of lighting decor will be a delight for our wedding photographers to capture outstanding wedding photos in the best of frames.

Lovely Tiki Torches for a Romantic Outdoor Winter Wedding
There is no denying that Tiki torches are just a timeless lighting choice for a lovely outdoor wedding as it casts a dramatic shadow after the sunset. You can just dress up the torches just by attaching seasonal flowers or even draping greenery between them to bring out the best of winter vibe.

Statement Lighting Fixtures For Remarkable Effect
Show off your unique wedding style just by hanging statement lighting fixtures at your wedding reception and leave everyone in the audience swooning over your wedding decor light. From elaborate chandeliers to mixed-material pieces, these stunning lighting options offer an incredible opportunity to add a charming and unique personality to your big day celebration with the utmost style. You can easily find all these lovely and pretty fixtures at various antique or consignment stores or you can just buy them new at various home improvement stores. If you and your sweetheart are crafty by heart, you can also consider trying your hands at a DIY project, creating light fixtures with various materials such as shells, wire, or even bird cages. This way you will not only be able to bring a new perspective to your wedding lighting decor but will also be able to show your style and bring your personal touch.

Natural Light For Your Outdoor Wedding Ceremony The Best Lighting Scenario
If you are planning a classic winter outdoor wedding ceremony, don't forget to check out the natural lighting throughout the day just to find the most beautiful and mesmerizing time to say "I do" to the love of your life. For an evening outdoor wedding celebration, plan a romantic and whimsical sunset ceremony where the enchanting golden hour will cast a lovely and stunning warm glow over you and all your wedding guests, and in fact, our wedding photographers will have a great time in capturing the magic of golden hour in the best of frames. If by any chance you are planning to have a wedding ceremony in the woods, the early afternoon might be a great time when the light trickles through the trees to create an ethereal ambiance for a romantic winter wedding celebration.

Summing everything up, all we want to say is that, cozying up by a fireplace, ice skating, and intimate walks after the first snow, there is absolutely no denying that winter is filled with memorable moments, and of course, winter wonderland wedding is just the perfect excuse to add a few dreamt, romantic touches to your wedding ceremony and wedding reception décor. Bring in various lighting ideas for an inviting glow and an extremely romantic ambiance.