The Inspirational Rustic Ranch Wedding Of Zoe And Carson In Austin, Texas
November, 18 2021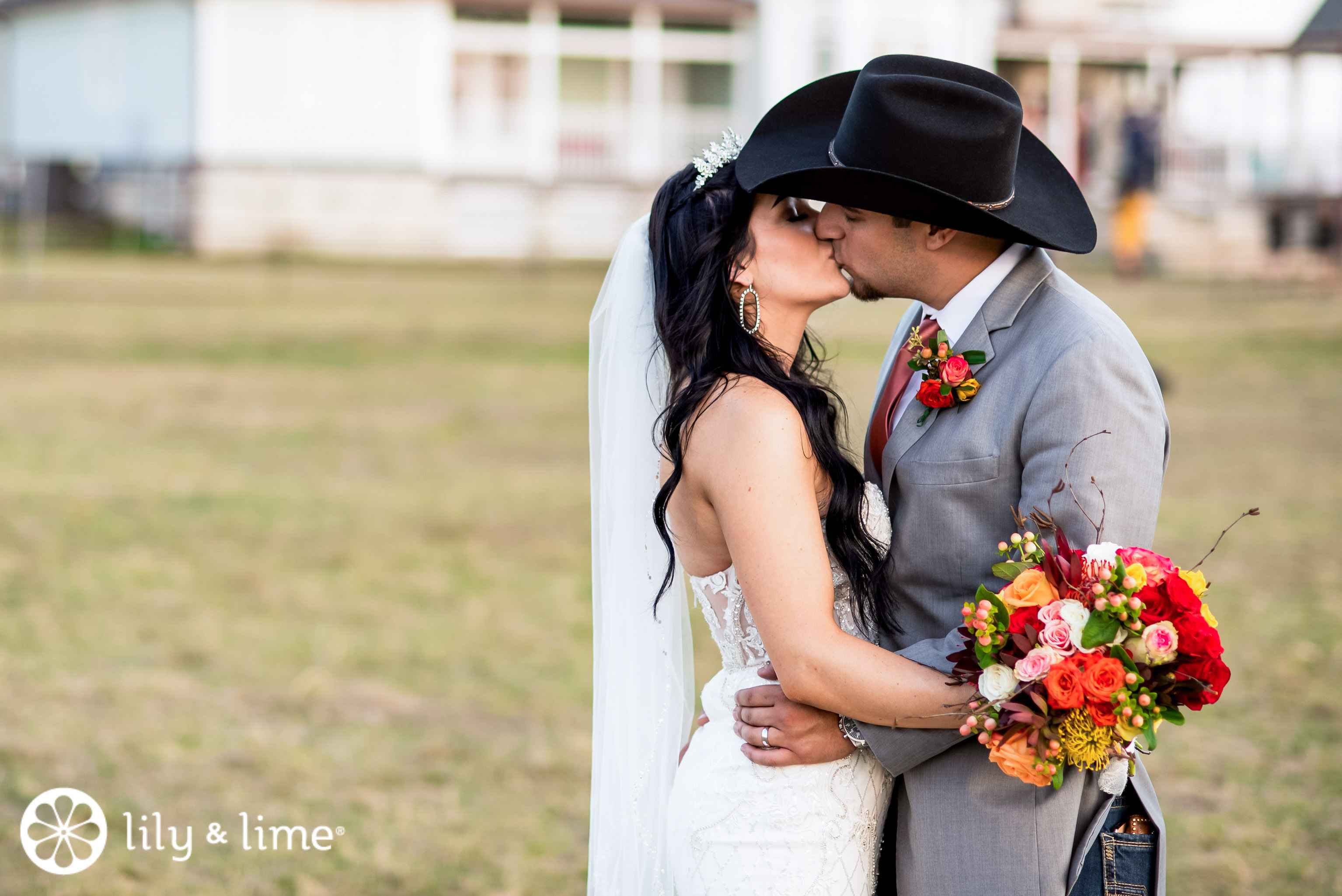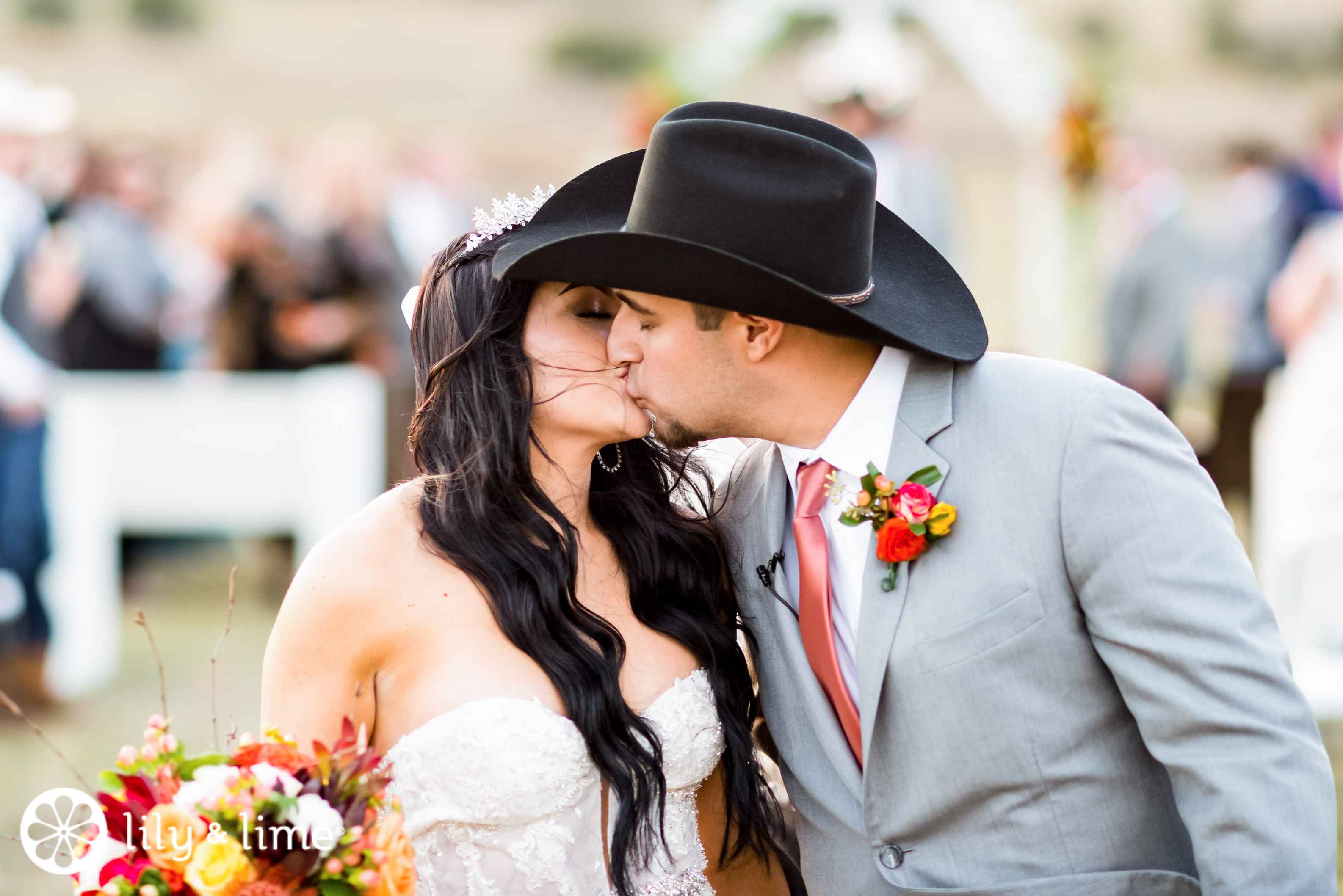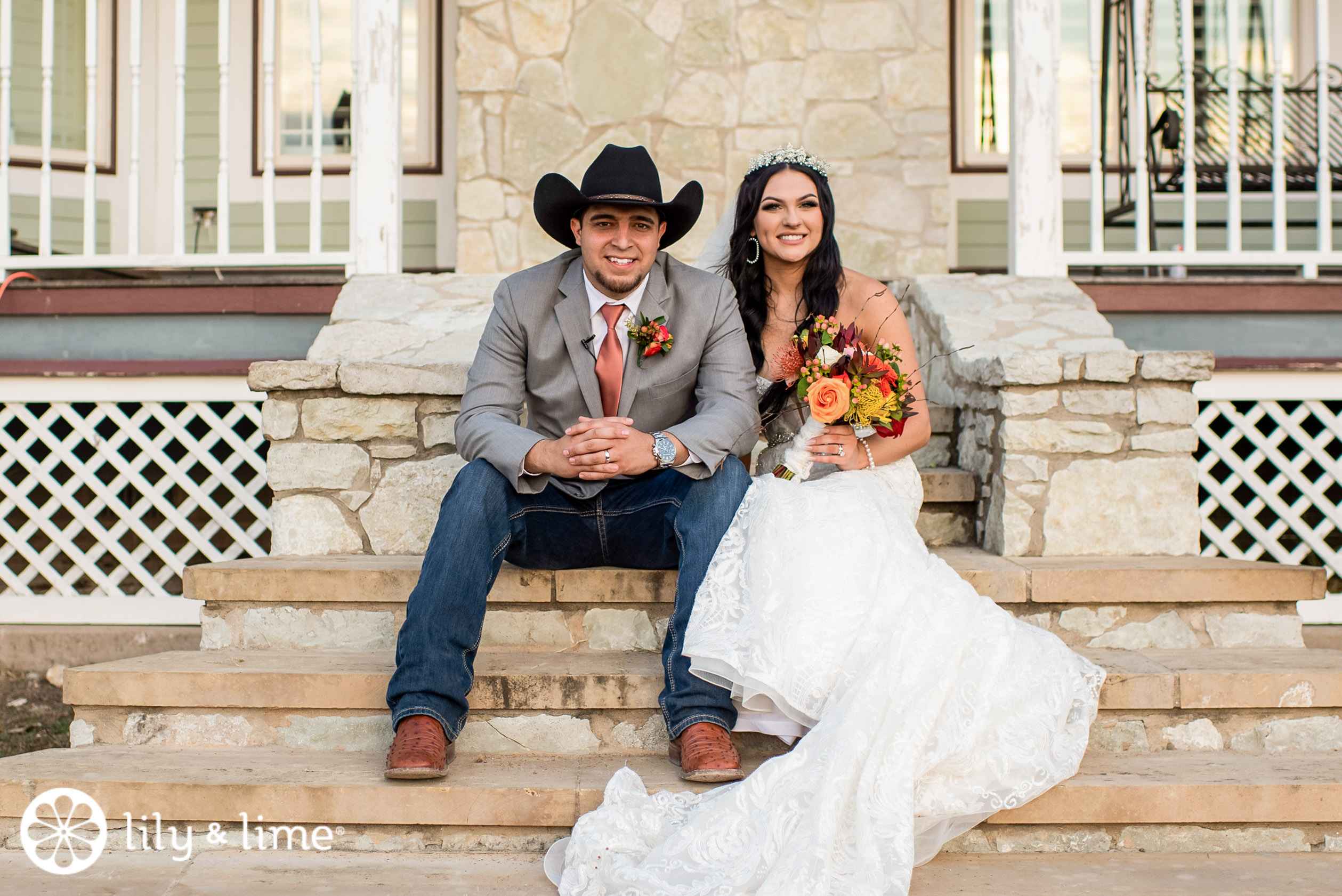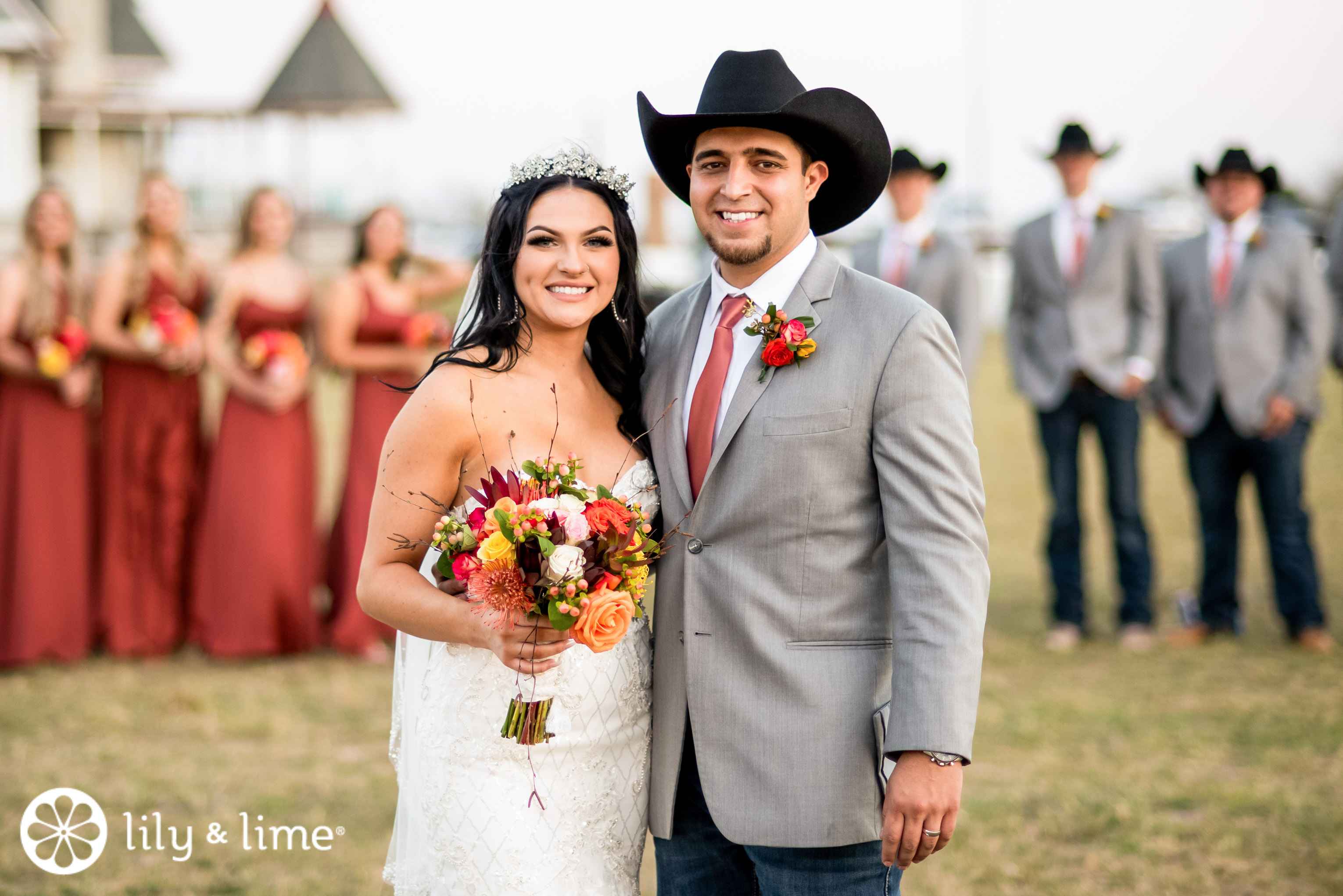 When Carson proposed to Zoe for marriage, her world came to a halt and she screamed the biggest "yes" ever, and the rest is history that we were fortunate enough to document.
Weddings might not be everyone's cup of tea, but no one can ever deny the beauty of two people celebrating their togetherness and looking forward to a future filled with hope, comfort, and love. The infectious energy of weddings are undeniable and especially for a woman who has grown up dreaming about her big day ever since she was clamping around in her mother's high heels and wearing long satin nightgowns, pretending it to be her wedding dress. Weddings mean different things to different people. For us, we love everything about big day celebrations. Starting from the glamorous wedding dresses and the creative wedding ideas to the nerve-racking excitement in the air and the irresistibly attractive hopeful faces of the to-be married couple, everything comes together to tug our heartstrings a little stronger with every wedding.
Weddings are all about two people who are still learning about one another, who are idealistic about the idea of how their marriage is going to be. Right from the time a bride walks down the aisle to meet her love waiting for her at the altar giving us some of the most incredible must-have wedding photos to the silent and goofy candid moments between the groomsmen as they prep the groom for the biggest day of his life creating amazing groomsmen portraits, there is no way one can elaborate the emotions running high in simple words during wedding celebrations. Wedding day celebrations are also the perfect opportunity to meet friends and family that you haven't seen in a while outside Facebook. From Aunt Sally opening up a new cloud kitchen to cousin Harry going for business school next summer, there is a lot to catch up on, and a wedding is the best time to do it!
What can be better than a couple planning their wedding in one of the most beautiful parts of Texas with bright and vivid backdrops weaving magic in their wedding photography session? This is where we met our next stunning couple from Austin, Texas - Zoe and Carson. We were swept away by this wedding day that took place in a rustic-chic ranch wedding setting in Austin. Featuring true Texan elements in a chic ranch wedding style, this wedding day was a blend of everything from modern and chic city wedding elements and fall wedding details to ranch wedding inspirations and bucolic colors of the season to make it more than just another photogenic wedding. As Zoe and Carson fondly shared with us, it was always Zoe's brilliant idea to tie the knot in Austin as she was forever in love with its decadent beauty that ranges from the waterfront properties and large golf course wedding venues to the horse farms and ranches featuring longhorns posing as wedding spaces with immersive backdrops.
The wedding photography session in Austin testified to the beauty of Austin as well and the flawlessly planned details of this ranch-style wedding day. Being an Austinite who is planning to get married close to home, the versatility and diversity of this Texan city have never made Zoe question the beauty that it entails. It is true that Austin is one of a kind place to get married in Texas for so many reasons. From modern affair weddings to rustic chic celebrations, Austin offers a variety of areas and locations throughout the city, featuring horse farm wedding venues to ranch-style wedding settings for a couple to get married in their most ideal choice. There is no wonder why Austin is considered to be one of the best places for a professional photography session. This city is full of surprises when it comes to offering backdrops for professional photoshoots.
The capital of Texas, lying at the point where the Colorado River leaves the Edwards Plateau, is home to many photogenic destinations. Going back to 1839, this historical place in Texas is loved by our Austin wedding photographers. Despite being one of the fastest-growing cities of North America, this city allows ample space to connect with nature and the rich history that it is home to. Planning an Austin wedding photography session is like taking a slice of paradise and keeping it carefully in your wedding album for years to cherish! One can get started by visiting the State Capitol and its 22 acres of grounds which is also protected as a National Historic Landmark. This 308 feet tall facade is surrounded by a tree-lined path called the Great Walk pictures again home to numerous historical monuments in Austin.
Another spot that is loved by our wedding photographers in Austin to capture lovestruck couples is Zilker Park. This 351-acre park is a popular green space and a favorite recreation area that sits alongside Lady Bird Lake in Austin. One of the top photogenic places in Austin, this green oasis is ideal for lazy strolls in the afternoons and golden hour photography sessions. The pristine Lady Bird Lake is another top recreation area of Austin that is actually a water reservoir that covers 416 acres and overlooks the Austin Skyline. It is lined with residential complexes and top hotels along with canoe and kayak rentals for one to take in the mesmerizing sunsets that Austin has to offer. One of the most unique things to do in Austin would be to visit the Ann W. Richards Congress Avenue Bridge during sunset hours and enjoy the breathtaking view of the evening flight of the Mexican free-tailed bats. The stunning display as these bats fly from beneath the bridge can be captured in close-up shots!
Another top tourist attraction in Austin the University of Texas is one of the most artfully planned campuses in the US that is home to a permanent collection of more than 17000 pieces of American, Latin American, and European artwork. The Texas Memorial Museum is a part of the campus that represents the state's natural and cultural history. If you want to enjoy the abundance of natural beauty in Austin, head to the Barton Springs Pool. Enjoy the grassy tree-lined perimeter and perfect emerald-colored water of this spring pool that reaches up to 18 feet deep. Couples who love to leisurely stroll through historic beauties, head to the all-famous Bullock Texas State History Museum that is home to artifacts and displays defining events in the state's history. Another such tourist attraction in Austin, Lyndon Baines Johnson Library and Museum is a library and museum that remains open all throughout the week that can give an amazing experience for couple photography in Austin.
Apart from all the tourist attractions, there are so many fantastic amazing Austin wedding venues to choose from. With a vibrant culture and array of creative private event venues, Austin has the perfect place to get hitched or host a reception. Venues range from breweries and wineries with spectacular Hill Country views to historic homes and gardens throughout the city and even downtown music venues where you can wed like a rockstar. Opt for a pop-up wedding in a historic chapel, or take advantage of our warm and sunny weather with an outdoor ceremony to remember. The city of Austin lets you do everything!
The hearts of Zoe and Carson were set on one of the top wedding venues in Austin that look straight out of a Texan dream! The perfect mix of chic country settings and elegant modern details, the Moonshadow Ranch in Burnet County, Austin is a little piece of paradise in the Texas Hill Country located just 40 minutes outside the city limits. The 4400 square feet ranch house is fully equipped with expansive bedrooms attached with beautiful bedrooms. This property sits across a one-acre lake making it one of the most premier waterfront wedding venues in the Austin suburbs. Featuring an onsite 5000 square feet picturesque barn for hosting true Texan style wedding receptions with rustic chic wedding details. The property boasts unlimited photo opportunities amongst its sprawling acres of lush vegetation and towering trees. The classic wedding venue in the suburbs of Austin embraces nature and celebrates the property's breathtaking views while also having modern amenities and conveniences.
The rustic-meets-country modern wedding barn of this venue is decorated with reclaimed wood materials that are sure to wow your guests. One can only imagine the grandeur of this rustic barn wedding venue in the suburbs of Austin as they are loved by our wedding photographers. Along with featuring the individual bride and groom lounge rooms, this expansive indoor wedding space can set up to 200 guests with a warming kitchen, a bar nook with a custom bar top, and a mezzanine that seats an additional 24 guests. One can also enjoy the spectacular Texas sunset from the huge bay doors!
The wedding day of Zoe and Carson started bright and early as our Austin wedding photographers started capturing the big and little details in close-up wedding shots. The photo album of this Austin wedding will always stand as a testament to this picturesque wedding celebration in the suburbs of Austin. Let us go through the big day of this stunning couple and unravel the beauty of this glorious wedding day. From the detailed shots of the sparkling bridal shoes laid out on plain white linen to the close-up shot of the crisp white wedding dress flanked by the rouge color bridesmaid dresses, every detail looked mesmerizing in the wedding portraits. The getting-ready portraits of Zoe as she dolled up for her big day celebration while being surrounded by her best friends also became a part of this photography journey. The bridal gang wore purple satin robes as bridesmaid getting-ready outfits while Zoe dressed up in a white satin robe to celebrate her bridal white dress code.
We were completely blown away when we laid our eyes upon Zoe as she got dressed up in her bridal attire. The show-stopping bridal look of Zoe featured a strapless wedding gown with a plunging sweetheart neckline and illusion details. This fashion-forward wedding dress was a sweeping train with backless details along with impressive gleaming beadwork and elegant lace detailing. Our gorgeous bride Zoe paired this ever-so-elegant wedding look with a sparkling tiara. Her bridal hairdo was left open and her long flowing black tresses adorned her gorgeous face which was backed up with minimal makeup. The bare neck was elegantly complemented with a pair of hoop earrings. Her fall-inspired bridal bouquet was a mix of flowers featuring bucolic colors like deep orange, dark red, maroon, and cascading greens.
Our dashing groom Carson brought out his A-game of power dressing in a true Texan style! He wore a casual gray blazer with a pair of blue denim along with a pair of brown casual shoes. The stylish casual groom outfit was brought to light by a crisp white shirt, a matching fall-inspired bucolic boutonniere, and a light rouge tie. The cherry on the top was his black Texan hat! The matching bridesmaid outfits were rouge-colored bridesmaid maxi dresses ranging in different styles. The intentional mix-and-match of different styles in the same color was a brilliant idea to dress up the bridesmaids! The theme of groomsmen also wore matching groomsmen attire which exactly looked identical to the groom. This made the groomsmen and bridesmaid portraits from this wedding steal the show as they were also accompanied by the adorable ring bearer and cute flower girls.

The beautifully planned wedding day came to light as our wedding photographers in Austin captured the immaculately laid-out wedding ideas in detail shots. The gorgeous semi-naked wedding cake topped with bright florals is a nod to the whimsical fall wedding details. This stunning three-tiered wedding cake was placed in a rustic wooden table set with several other decadent wedding desserts in the same palette. A huge barn door was placed at the beginning of the aisle as a welcome wedding decor which beautifully symbolized new beginnings. The wedding altar decoration idea was a white gable roof installation that was wrapped with vibrant fall-themed foliage. The white and rouge wedding decor details were carefully planned throughout the wedding reception and ceremony sites. We were swooned by the breathtaking Texan style wedding exit which was a mini pickup truck which was inscribed with the words "just married" and was decked up with bright florals and greens!
\