Your Complete Guide to Picking a New Wedding Date
May, 5 2020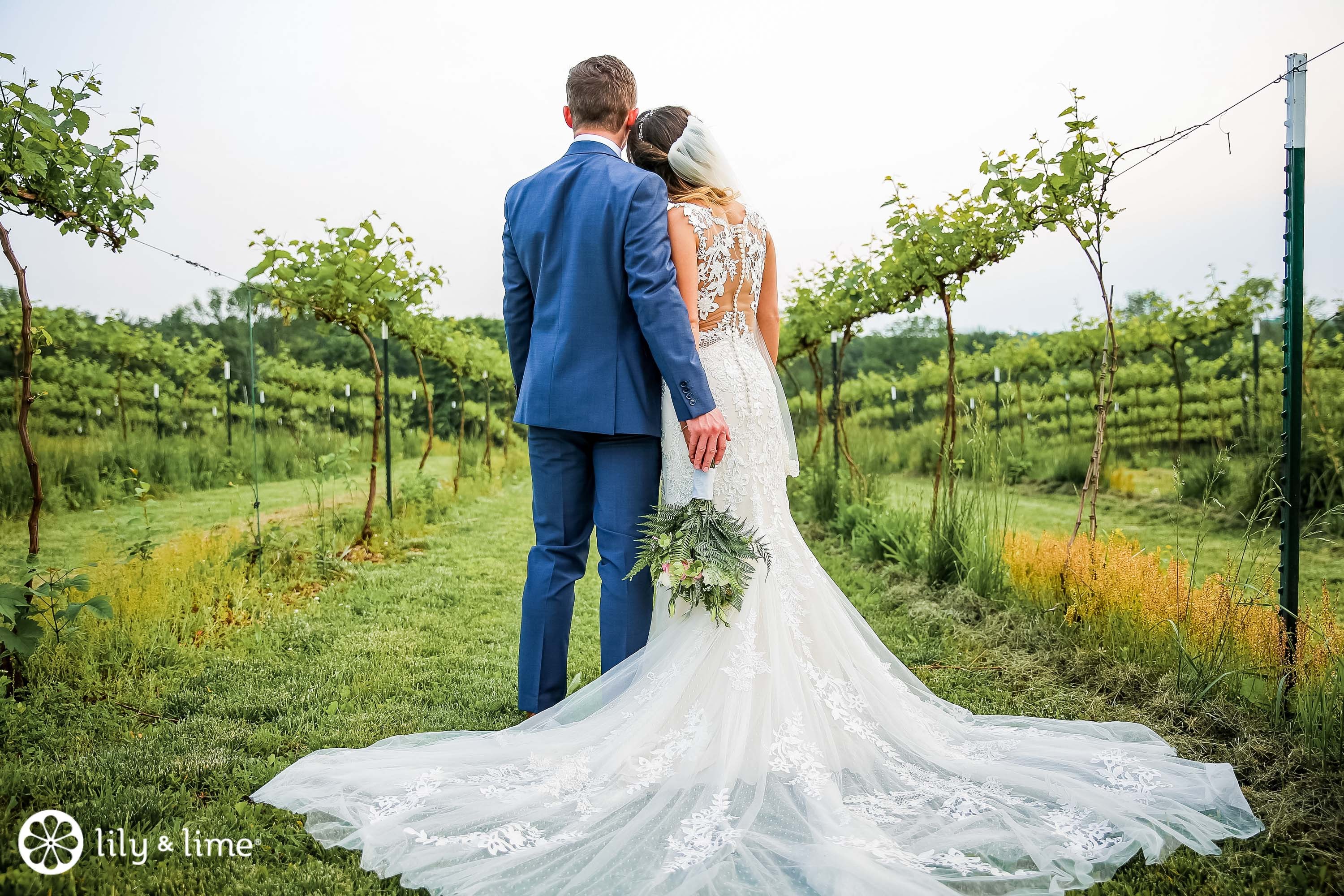 It was just a few months back when you finally picked a date for your wedding, after considering so many things. That date was everything for you. It was so close to your heart and you couldn't stop daydreaming about it! Unfortunately, the coronavirus thwarted all your plans and amidst all that hustle, your wedding date lost its significance.
We are glad that you have decided to postpone your wedding and not to cancel it altogether. You still have that one day to look forward to, to shine as a bride, and to be celebrated along with your sweetheart! That one heck-of-a-day when you're gonna rock, as a bride who fought all the storms! And now what you need is a comprehensive guideline for picking a new wedding date.
We have compiled a list of things that should be considered before picking a wedding date. Well, we know you might've already done that but here's a step by step guide for your reference. Read on, it'll make your decision-making process a bit easier.
Hire a wedding planner.
If you are planning to hire a wedding planner, now is the time to do that. Start early so that he can help you with all the nitty-gritty. Planners have experience in handling wedding matters. They'll guide you to a wedding date after checking all the important factors that you might miss out on. However, if you are not planning to hire a planner, put your cape on, and read on.
Symbolic Dates
Does a specific date hold a substantial significance to you and/or your partner? The first day you met, Valentine's day or the day he said those three magical words? Maybe you wanted to have your original wedding on that day but due to some reason, couldn't. What if every other thing would just fall into the right place to make your wedding happen on the date you've always wanted! In some cultures, auspicious dates of a year are considered to pick a wedding date, like Japanese or Indian.
Dream Venue
Be it the venue that you were originally slated to get married at or the dream venue that you'd been eyeing but couldn't get - you need to get their dates first. As most likely those dates would decide the future of your wedding date. Unless of course, you want to have a backyard wedding. And while we are at it, have you considered these venues that are economical and spectacular at the same time?
Perfect Season
First things first, June to September are the peak wedding months. Therefore, if want a summer wedding, you will have to try a little harder and a little faster. You might even have to compromise on a few things like the date, venue, weekend, or your favorite band. And we are talking only about 2021 as most weddings from spring-summer 2020 have been pushed to 2021. So expect most of next year being choc-a-blocked! Nevertheless, you could pick your new wedding date as per the season that you've always loved. Now is your second chance, in case you didn't get the date of your wedding in your favorite season. Whether you wish to get married in a fairytale style amidst misty and snowy vibes or next to vibrant spring blooms, you can pick the season and look for a suitable date.
Let's not forget the money, honey!
You must also consider your budget while picking your wedding date. Weekends, summers, and holidays are heavier on the pocket. And with weekday weddings being the flavor of the year, it'll not only save you some money but, in all probability, will also make your wedding happen this very year (in case you are hell-bent on having an iconic 2020 wedding)!
Confirm with your VIPs
It's important to consult all the important people in your lives before you finalize your wedding date. Parents, siblings, besties, and immediate family of your partner and yourself should be contacted to check their availability for your new wedding date. After all, it's all about celebrating your happiest day together. Having said that, do not bother too much about asking too many people about your wedding date. It'll only create more confusion for you. It's your wedding and let them make time for it.
How about a holiday wedding?
Well, there are both pros and cons that can't be ignored but can be compromised when it comes to a holiday wedding. We know you might want everyone to remember a New Years' wedding or a Memorial Day wedding, but you should be well aware of the facts before setting the new date. The pros consist of an effortless holiday vibe all around (even decor), availability of more guests, more feasible for office-goers, and seasonal charm. While the cons comprise increased flight fares, hotel rentals including that of the wedding venue and even impact on the service. Weigh all of these to see what suits you the most before you decide on a particular date.
Love always wins. And we hope that your love shines out of this pandemic in the most spectacular way! Picking new wedding dates is surely not an easy task and as you do that with a heavy heart, we are with you. We hope we've made it a tad bit easier for you as you work towards fulfilling your wedding dreams!