A Cozy Raleigh Barn Wedding To Warm Your Heart!
March, 16 2023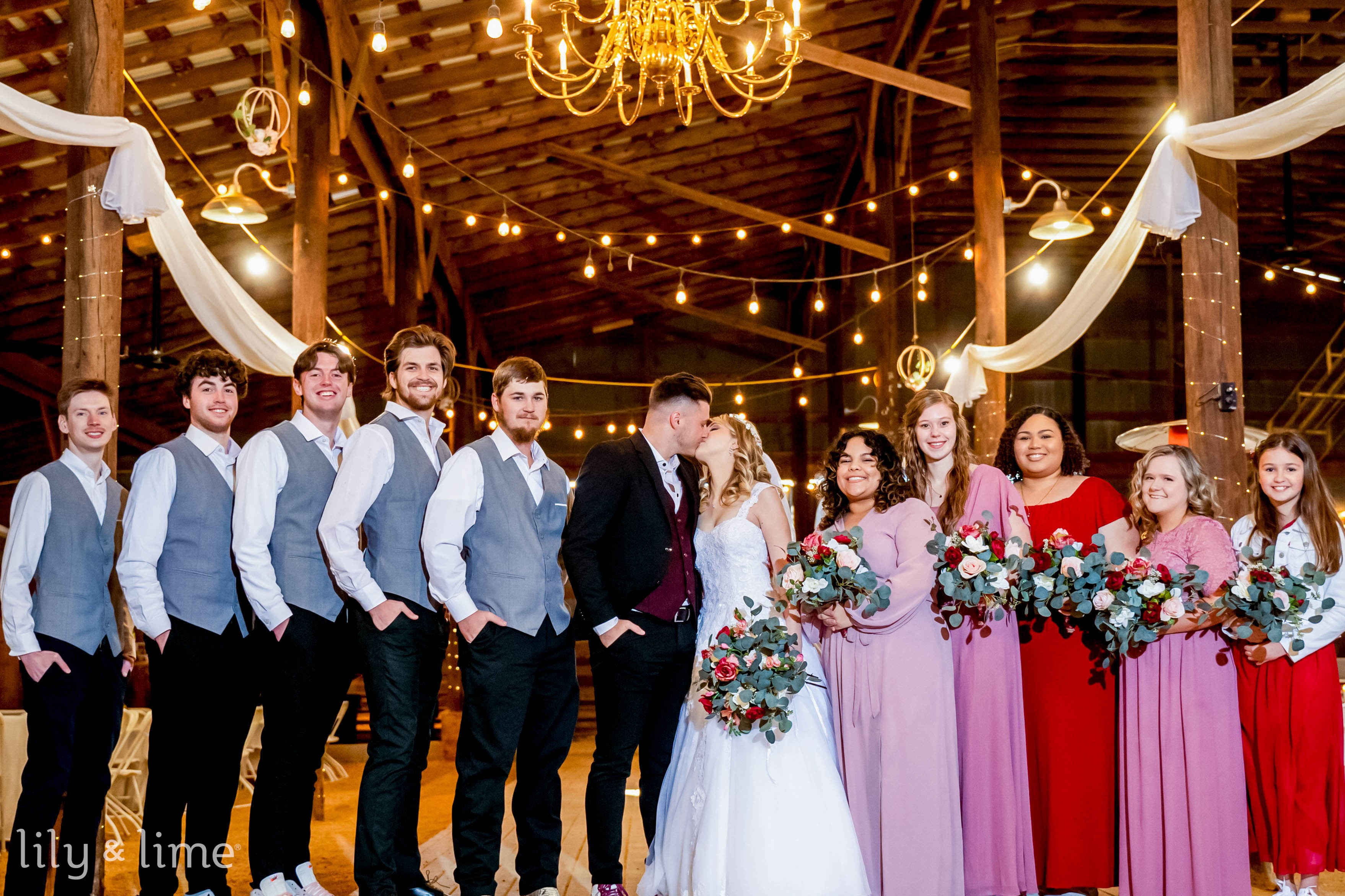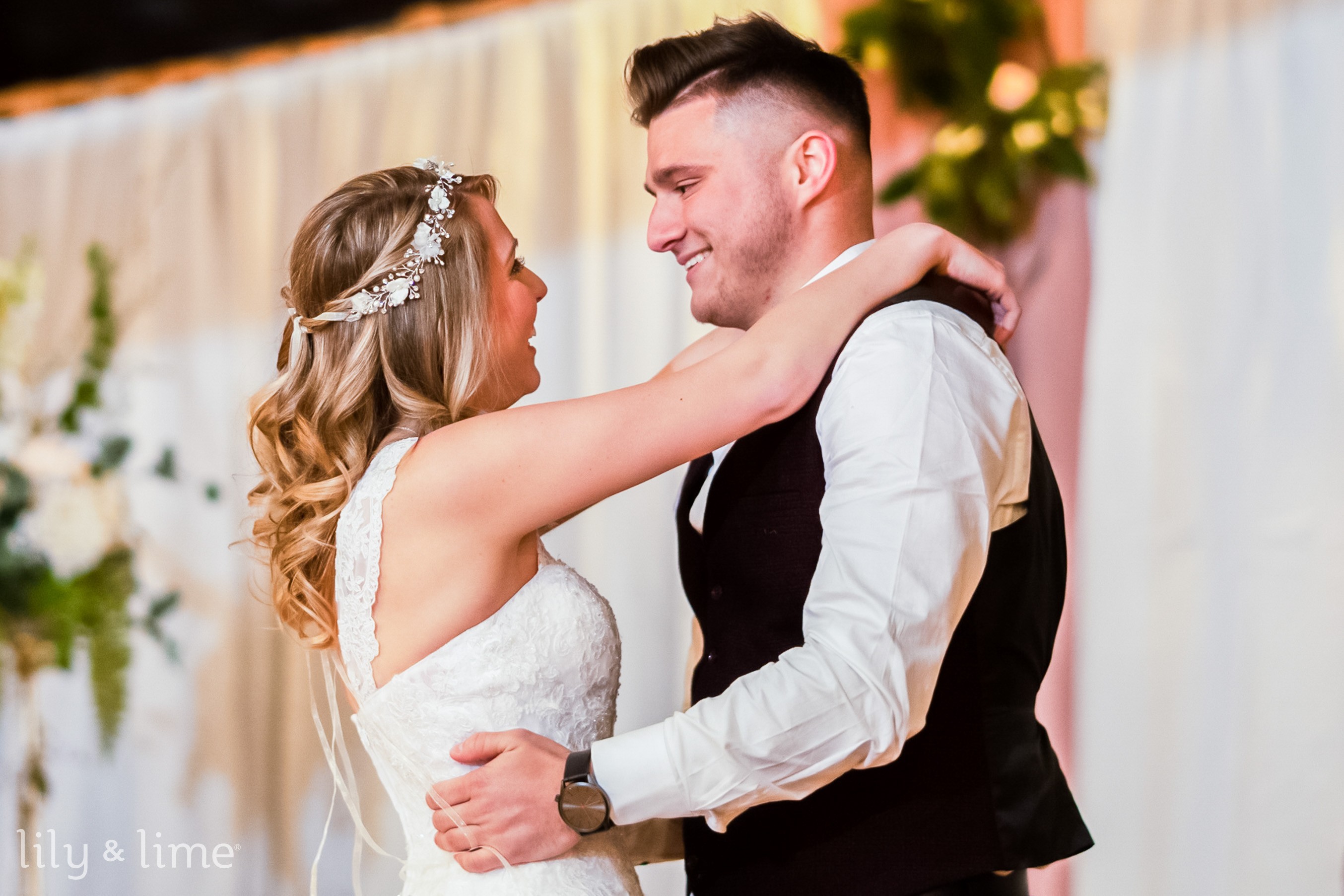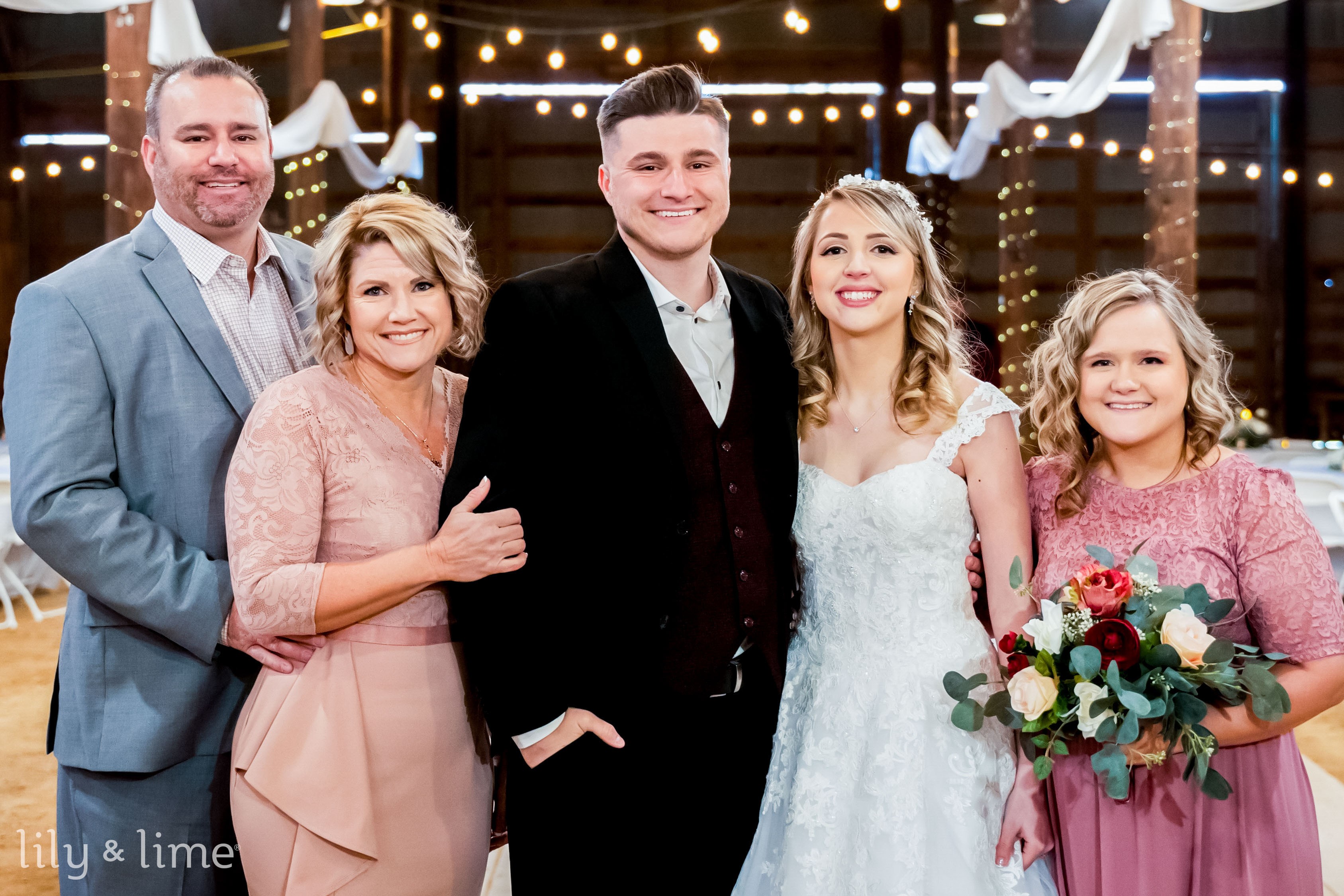 There is love in both the large and small moments. True love is not only found in the gestures of organizing lavish dinner dates or dancing outside in the rain, the ones who plan picnic dates and stargazing as the meteor showers. Love is found in moments unplanned and simple, like the time your love handed over his jacket to keep you warm, or picked up your favorite donuts on a Saturday afternoon just because. It goes beyond simply sharing happy moments with someone. The core of love is being there for one another. It involves making a promise, exchanging dreams, and finally turning the promise into a gorgeous reality! Love is all about taking baby steps to develop a beautiful connection known as marriage! Because when you're in love, you'll act in ways that are illogical yet feel right! The most passionate and risk-taking behaviors would come naturally to you, and you would be able to move mountains with the ease of flicking dust. Speaking of crucial choices, proposing to the love of your life can be the most thrilling experience ever, and the wait for the "Yes!" is almost insufferable. However, when the answer is "yes," it feels like winning the lottery and everything seems surreal!
We are in the business of preserving memories that are nothing but sweet and full of romance, so we are aware of what a lovely experience it is for couples to go from dating to becoming engaged to finally getting married for the rest of their lives. We wholeheartedly support all expressions of love as well as the promises that lovers make to one another. But ever since we captured the gorgeous nuptials of our adorable Raleigh couple Shelby and Payton, we've come to believe that when two people are passionately in love, all they want to do is be together constantly. Love is built on joy, laughing, tears of joy, and all in between! All of these emotions are captured in great detail in Shelby and Payton's Raleigh wedding album. The wedding pictures of Shelby and Payton are overflowing with everything that makes us feel joy—dazzling smiles, electric excitement, coziness, and the heady scent of love! You will be stunned by the degree of passion and love that our stunning couple has for one another after viewing their wedding photos, we promise you that! So let's take a peek at Shelby and Payton's beautiful wedding day in the form of gorgeous pictures.
The couple chose the lovely Raleigh for their wedding day, and the setting does not disappoint! In fact, it is one of the most charming settings we have experienced in a long time. North Carolina's capital city is Raleigh and it is often best recognized for its universities like North Carolina State University. Research Triangle is the name given to the region surrounding Raleigh, Chapel Hill, and Durham due to the concentration of technological and academic institutions in the area. The rotunda of the North Carolina State Capitol contains a statue of George Washington dressed as a Roman general from the 19th century. Raleigh, North Carolina, is a thriving metropolis with a big city atmosphere and Southern charm. It's a smart, modern-meets-historical destination that has a lot to offer, and no no matter what route you choose on your encounter, we're confident you'll be invigorated by Raleigh's passionate cultural pulse. Since 1792, when it was founded, it has been known as the "City of Oaks," and its leaders have been committed to maintaining and preserving its parks and trees. The result is an attractive and highly livable city where parks and greenways soften modern glass and steel construction. And if that is not enough green space, the beautiful Umstead State Park is only a few miles away, where you can walk or bike on densely forested trails or rent a canoe or paddle boat to start exploring the lake.
The visual and performing arts are valued here, and art museums and theaters are among the city's most popular tourist destinations. Several sites in Raleigh honor the city's rich African American heritage, including the Pope House Museum, the Dr. Martin Luther King Jr. Memorial Gardens, and the 35-acre Mount Hope Cemetery. Raleigh is a jewel for weddings and engagements because it has a rich history and some of the trendiest historic locations. A large number of institutions are located in Raleigh, which was established in 1792 as the new state capital of North Carolina. Raleigh weddings mean there is a variety of boutique shops, riverfront museums, and opulent hotels that help sew the love-themed beads of culture and history together. You can say your vows amidst the greenery, by the river, or in the opulence of a magnificent wedding location. There are many wedding venues in Raleigh, but our lovely couple Shelby and Payton chose just the perfect one for their special day.
Speaking of wedding venues, Shalby and Payton chanced upon the most stunning of wedding venues in the whole of Raleigh. The couple chose Lloyd's Diary as the location for their wedding. Discover a hidden gem in the heart of North Carolina, an authentic working barn with a roof area of 20,000 square feet, surrounded by acres of verdant countryside. To prepare for the wedding, brides have a charming private suite. The Barn is located on a century farm in North Carolina and evokes sentimentality and fond family memories. It is a journey through time and history that will prepare your soul for a very special occasion! Abundant parking, a private setting, and indoor and outdoor event spaces represent the pinnacle of rustic chic. Generations of ownership and operation by the same family encourage every couple to come and enjoy the peacefulness of time and space. The farm is one of the oldest still in operation both locally and across the country.
Three of Ben Lloyd's children, Cheryl, Andy, and Craig, are in charge of running the establishment. The venue is housed within our 700-acre family farm, which is situated halfway between the Triangle and the Triad. The facilities include a main barn with more than 15,000 square feet of covered space. You will have solitude and several possibilities for your activities and special day thanks to acres of parking and open space. They have completed numerous improvements to our facilities during the past year, including a new bridal suite, toilets, lighting, and outside work. In order to provide new and enhanced amenities while maintaining the charm and ambiance as their top priority, they have conferred with interior designers and contractors. The spacious interior and excellent charm will delight any wedding guest. The barn is surrounded by acres of space, so you may choose between indoor and outdoor settings for your special day.
Speaking of special days, can we talk about the gorgeous day which was witness to Shelby and Payton's wedding? The duo chose the barn area for a rustic wedding ceremony indoors, and it was stunning, cozy, and magical in all ways. But before we get into the details, let us look at the couple's lovely attire! Shelby got ready in a classic blue jean jacket as she got her hair and makeup done. The thoughtfully-captured getting-ready shots were the perfect addition to their wedding album. Shelby wore a gorgeous A-line dress with a sweetheart neckline and frilly sleeves for her wedding dress. The intricate lace detailing and feminine touches really escalated the look and made her look like a charming wedding Dress Ideas, Designer & inspirational princess. She wore a whimsical flower crown to dress up her look and give it a boho-chic touch, and a cascading veil etched on her flower crown is just the perfect touch to her ensemble. Her shoulder-length golden hair is done in soft waves and her makeup was fresh and radiant. A dazzling smile and a gorgeous bouquet in white, pink, and red with touches of greenery complete her look. Shelby's bridesmaids wore mix-and-match bridesmaid dresses in pink and red, and they all carried matching bouquets to complete the look.
While the bride looked gorgeous in her attire, our groom was by no means anything less than perfect! Payton wore a stunning three-piece suit in black and burgundy color paired with a white shirt with black button details. The groomsmen all wore matching suits in black and gray. To mirror the burgundy in the weddings, the flower girl was also dressed in a deep red dress. Overall it was a lovely harmony of colors. After the couple got ready, they met for a first look session and were captured by our Raleigh wedding photographers in some stunning couple portraits. The photographers also took this opportunity to capture some bridal portraits and the barn setting along with the warm lighting really brought those shots to life. After the couple was done with the photo session, it was soon time for the wedding ceremony. After the couple exchanged vows and kissed, they were soon announced to be married.
After the ceremony, the couple soon joined their guests for the wedding reception celebration. We loved how the Raleigh wedding photographers captured the warm and cozy atmosphere in some beautiful frames. The rustic touches like soft flowers in the wedding colors, the white drapes, and the charming fairy lights instantly made the barn setting quite welcoming. The crucial moments like the three-tier wedding cake adorned with flowers and the first dance were all captured in some memorable photographs. This is surely a wedding which leaves one feeling warm and comforted. The charming setting, the carefully chosen color palette, and the romantic rustic vibe of the day truly made this a wedding to remember. We especially loved how our Raleigh wedding photographers caught those smaller details which can slip away and those in-between moments, like the sparkly bridal sneakers, the food and drink spread, and the adorable cake topper representing the couple themselves. Overall, this was a wedding our photographers loved capturing and served them all the warm, fuzzy, and cozy vibes.
Wedding pictures are not just memories but are family heirlooms. This is why it's so crucial to capture those unforgettable moments in superb images. Since they act as the all-seeing recorder of the event and capture everything in gorgeous images that you and your partner will cherish forever, the wedding photographer is an essential element of your special day. From the minute you get ready for the day to the moment you leave beneath the boulevard of sparkles, from the design on the welcome table to the details on the sweet table, nothing escapes the attention of a highly competent wedding photographer. Our skilled Raleigh wedding photographers accepted the challenge of expressing this lovely love tale in the most vivid manner feasible by taking the most accurate pictures. It's in their nature to both contribute to the permanent preservation of those memories and to film the day's interminable occurrences in the most charming and cinematic manner. It's not surprising that many moments would be lost forever if there were no wedding photographers. From the candid couple photography moments in the barn to the enchanting ambiance of the reception area captured in beautiful detail, from the tiny details in the table setting to the bridal getting-ready photographs, every single big and small moment and detail was handled deftly and gracefully by an extremely skilled hand. As a result, Shelby and Payton will be able to carefully plan their stunning Raleigh, providing them with precious wedding souvenirs to remember forever!
Every wedding is beautiful and special in its own way, but this one in Raleigh is especially stunning and twinkles like the brightest star in a velvet sky. The wedding of Shelby and Payton is the kind of occasion that gives rise to love songs and poems. This wedding in Raleigh is lovely but also special, and it stands out in the best way imaginable by flawlessly encapsulating our ideal wedding. Every frame exudes character, has a timeless aesthetic, and will age wonderfully over time, giving it a pleasure to reflect back on them in the future. We appreciate the couple's modest, beautiful design, lovely accents, romantic ambiance, and crisp, natural, and natural vibe, which all add to the wedding's originality. The couple's grace is admirable, and many aspects of their wedding day seemed understated. This pair is adept at maintaining their individuality while still making the wedding day feel classy. And after a fun-filled night of dancing and partying, the guests will wish this adorable couple, who have stars in their eyes, all the best as they leave.
This love tale will leave you teary-eyed and full of hope thanks to a stunning Raleigh wedding performed in the most exquisite environment and a wonderful couple who are so deeply in love that they can't wait for their journey to start right away. The day you are married is significant in the timeline of your life, and as the years pass, you will reflect on it. Of course, looking back at your wedding photos will allow you to relive the moment. Your mind will carry the images of that day for the rest of your life. Every moment of the wedding day will be remembered because of the kind and giving nature of the couple. The stunning gown, the elegant romantic decor, the gorgeous setting, and the lovely backdrops all contribute to this wedding's uniqueness. Whether it's the amazing attention to detail or the breathtakingly beautiful photos of the day that they carefully selected, this wedding will leave an impression on the guests that will last them not just for the evening but for the rest of their lives. Shelby and Payton are off to a terrific start on their journey to a lifetime of happiness together, and their future is set to shine brilliantly! We wish them nothing but the best of luck for their future together!