Month - End Wedding Resources: January 2023
January, 31 2023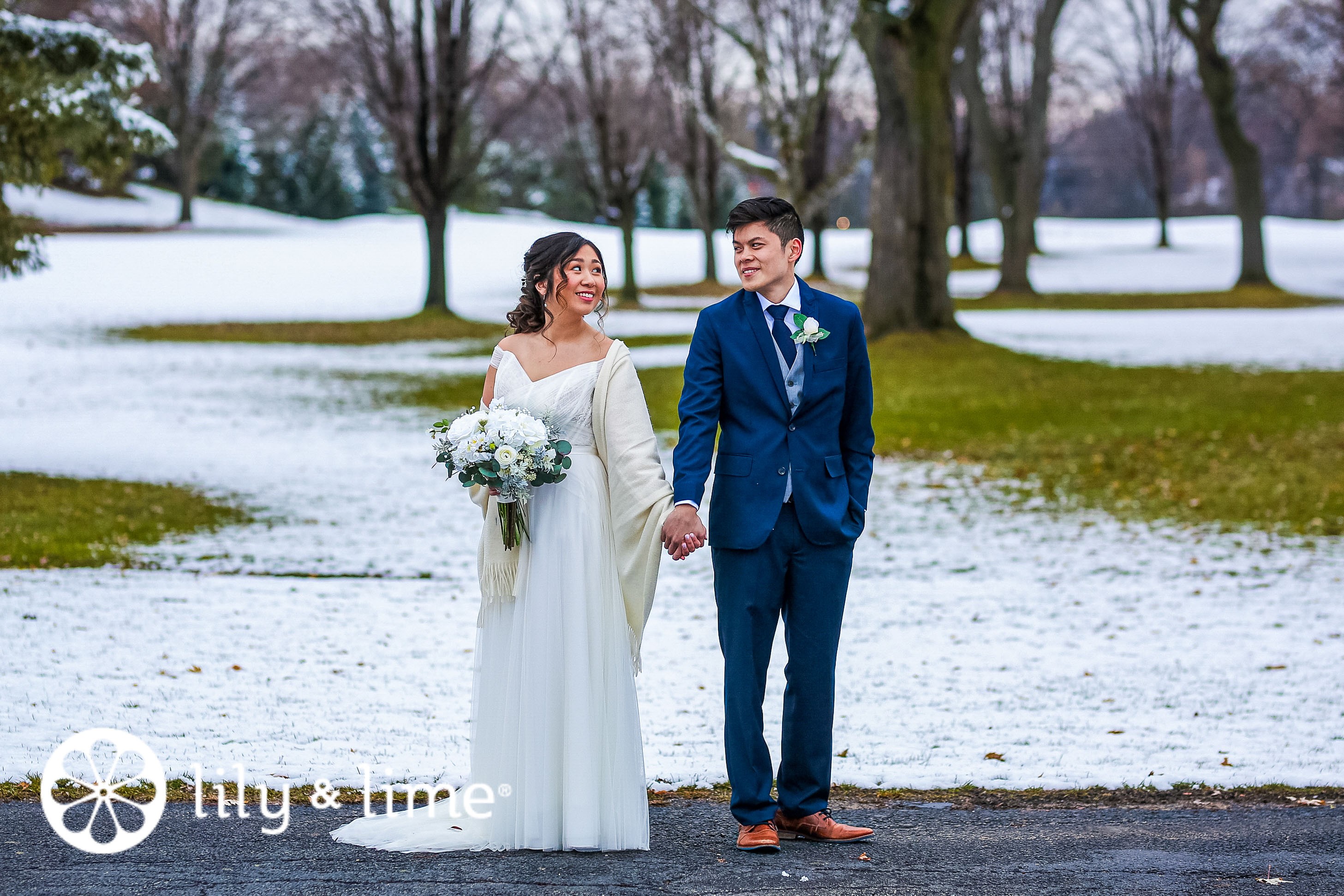 Hello brides! Welcome to a brand new year endearing with new hopes and exciting dreams. Yes, we affirm that 2023 is going to be your year, whether you are planning your wedding this year or early next year. If you are reading this, chances are you are planning to get married in early 2024 or late 2023. If you haven't picked a wedding date already, how about going for a New Year's Eve wedding? Weddings and New Year's Eve share a lot of similarities. Both involve dressing up, dancing, enjoying yourself, and of course, a Champagne toast. Therefore, it should come as no surprise that December 31 is a common date for weddings. You can take advantage of the chance to fly with the glitz and glam! A wedding on New Year's Eve wouldn't be complete without midnight revelry. When the clock strikes midnight, prepare to spout "Happy New Year!" and pop bubbles. Pouring a Champagne tower or making a toast with your preferred non-sparkling wine beverage can add a special touch to the occasion. Think about all the holiday signature wedding drinks! Also, think about hiring a surprise performer to take the stage or having confetti rain from the ceiling.
December and January's weddings are so much fun! All the thrills, romance, and fun are already included. Chances are, the majority of your guests will already be off work due to the long holiday season. Getting a head start on planning is a requirement for most weddings, but it's especially necessary for a New Year's Eve wedding. You will be competing for space with non-wedding gatherings in many locations, not to mention all the other couples looking for a holiday wedding, at the many hotels and venues that host their own NYE parties. Any city where you host a New Year's Eve wedding will be more hectic than other times of the year. So you should set a date as far in advance as you can, and reserve your preferred vendors early as hotels and flights can fill up quickly.
January is a good month to realize your dream of getting married in a winter wonderland if you love the cold and snow. White snow in the winter has long been associated with fairytale weddings, not to mention how lovely a white wedding dress looks during this time of year. Additionally, since more locations are available in the winter, you can reserve your favorite castle wedding venue to fulfill your long-held desire to wed your charming prince in a castle. This is undoubtedly one benefit of winter to think about, as it is possibly the most distinctive advantage that a winter wedding can offer. Apart from all the chic winter wedding ideas, using snow as a backdrop for your wedding photography sessions has a priceless and even elegant feel. Plan a photo shoot with the glistening white snowflakes in the background if you want to make the most of your wedding photo album. Since there is literally snow everywhere in the winter, you can choose any location for your photo shoot, whether it be a small park or a luxurious resort if you want to treat yourself!
In this article, we will feature some of the January wedding planning resources featuring wedding trends and all the new updates for you to follow. Read on.
The idea that a brilliant shining white diamond makes the ideal engagement ring has been ingrained in our minds, but as many contemporary couples will attest, a white diamond isn't the end-all and be-all. A salt-and-pepper diamond wedding ring is a wonderful option if you have an alternative aesthetic or are simply looking for an engagement ring that is less conventional. These flawlessly flawed stones have been around for centuries alongside their more well-liked white diamond counterparts, but only recently have brides-to-be started to take notice. The surface of a salt-and-pepper diamond appears to be black and white. There will be a wide range of inclusion densities, and no two diamonds are the same. Some will be moody and dark, while others will be light and bright with only a few minor imperfections. The fact that salt-and-pepper diamonds are still diamonds means that they are extremely rare and expensive. They differ from flawless white diamonds in that they have a little bit more personality. As a result, they make for distinctive engagement rings that are on the side of originality without going overboard. The good news is that they are less expensive because of these differences. The fact that salt-and-pepper diamonds are not regarded as flawless gemstones makes them less expensive. When sorting diamonds, they were frequently discarded. Additionally, salt-and-pepper diamonds are ideal for eco-conscious couples because they require fewer resources to mine than standard diamonds. Due to their carbon inclusions, they are rarer than pure white diamonds and typically less expensive, making them an excellent wedding ring option for newlyweds on a budget. In this article from Green Wedding Shoes, the editorial team has spoken with Kristin Coffin's experts to learn all there is to know about these extraordinary diamonds and have compiled 30 of the most stunning designs to make it easier for you to find the ring of your dreams.
Salt and Pepper Diamond Engagement Ring Guide – 30 Best Rings
via Green Wedding Shoes
One of the most memorable parts of your wedding ceremony is when you walk down the aisle. Not to mention that you will actually travel there twice, the second time being when you exit as a newlywed. Additionally, one of the first things your guests will notice is the aisle. The tone for the rest of your wedding is completely set by this. Basically, you should consider aisle décor at your wedding. And it doesn't have to be extravagant just because you want to do something with it. In fact, simple DIY wedding ceremony setups are more loved by people from real weddings. According to Tay Wall of the design firm Bixby + Pine, their strategy is to either keep it simple or go big to make it count. "It's okay if you don't care about it or if it doesn't fit in the budget. However, if you have some extra cash to spare or want to make a big deal out of it, go for it" she claims. You really can decorate the aisle however you want. In this article from Green Wedding Shoes, they have some suggestions for you in case you are stuck for ideas, after all, there are a lot of choices to make. These wedding aisle decor ideas are ideal to inspire you and help you improve your wedding, whether you design the items yourself, rent them, or buy them. The best wedding aisle decorations fit any venue, or color scheme, and are ideal for helping you plan the ideal wedding.
31 Wedding Aisle Décor Ideas We're Obsessed With
via Green Wedding Shoes
Brides worry most about their own bouquets when it comes to wedding flowers, and for good reason- they can completely detract from or enhance your bridal look. However, the same can be said for bridesmaid bouquets. Your bridal party's look will be enhanced with the right combination. These bouquets ought to be just as lovely as the bridal bouquet that served as their inspiration, even though they might not steal the show during the wedding's floral display. Fortunately, gorgeous wedding bouquets today are much more sophisticated than the matchy-matchy bouquet of roses that bridesmaids once carried down the aisle. While the traditional rose, peony, or hydrangea are still in vogue, they are now combined with other elements to produce fresh looks. Consider using a lot of greenery or unusual flowers like succulents, king protea, or wildflowers. These elements can stand on their own for some seriously inventive bouquets even without the traditional flowers. Want to ensure that the arrangements for your bridesmaids are stunning? In this article from Martha Stewart Weddings, eleven business professionals discuss the dos and don'ts of bridesmaid bouquets. You will be happy you read everything there is to know about these significant bouquets before you meet with your florist, from advice on colors and style to size and unusual shapes.
11 Dos and Don'ts for Choosing Your Bridesmaids' Bouquets
via Martha Stewart Weddings
Even though you may be deeply in love with your partner, that doesn't mean that you always agree on everything. We all know that learning to compromise is a big part of having a successful relationship, and since you are getting married, learning how to fight fairly is even more crucial. During the planning process, you and your partner will have to decide on what might seem like thousands of different things, from major choices like where you will go on your honeymoon to seemingly minor ones like the type of fork your guests will use. The important thing is figuring out how to plan an event you are both happy with, even if it means a little give-and-take along the way. It's totally normal to not agree on every detail. So how about compromising on your family members if you are going to have a destination wedding? Some family members may find this to be a nightmare, mostly due to the expense of travel. Why can't they just have faith in you that this will be a wedding that everyone will enjoy attending? Yes, a wedding is primarily about you and your partner being together, but don't forget that many other people have invested a lot of time and money to be a part of your happiness. Consider your guests' needs first when trying to reach a compromise on a wedding-planning choice. Do they understand that you have always wanted to exchange vows outside by the water with a selected group of guests rather than in a lavish ballroom with 150 people, some of whom you don't know? Make your reasons clear if this is the wedding you have always wanted. Before you have your next conversation with the family, read the common sense advice from the house of Martha Stewart Weddings.
How to Compromise with Family About Having a Destination Wedding
via Martha Stewart Weddings
And with that, 2022 comes to an end. Couples all over the world were ready to party and celebrate with their loved ones after years of postponing weddings, and they did so in style. Several wedding trends have emerged, and we don't see them disappearing in 2019. In fact, we anticipate that they will be more popular than ever. In this article from Vogue, their editorial team has gathered some of their favorite wedding trends for 2023, including everything from wild welcome parties to dramatic ceilings. For instance how more and more brides and grooms are putting the party first in their wedding planning process. A destination wedding weekend's traditional boisterous welcome events, such as an afternoon beach party or evening cocktail hour, are now marquee events in and of themselves. Nevertheless, some wedding trends have also become obsolete. It seems that welcome bags and wedding hashtags are things of the past. The new 2023 wedding trends are in opposition to anything that is wasteful. A trend that is not only firmly in but also here to stay is having a more environmentally friendly wedding.
The Wedding Trends That Are In—And Out—For 2023
via Vogue
The most talked-about dessert of your entire life may be your wedding cake. So it must be excellent! With so many different cake designs available, options range from plain, single-tier cakes with few decorations to opulent, decadent winter wedding cakes that act as a focal point for your reception. And while many people might believe that spring and summer weddings, with their blush color schemes and cascading florals, offer more creativity when it comes to cake design. But there are many lovely, elegant ideas that can be incorporated into a winter wedding cake. Every couple can choose from a variety of winter wedding cake designs, from textured showstoppers to bright winter whites. These winter wedding cake ideas from Wedding Forward are typically filled with cheer, joy, and festivity and they are just one more component of this wintry celebration that carries the mood and hues of the time.
Fabulous Winter Wedding Cakes We Adore
via Wedding Forward
While many couples may not consider having a winter wedding or getting married in January to be their ideal wedding day, others are perfectly content to exchange vows in the stunning white snow that wintertime always brings. The best part of having a December wedding or a New Year's Eve wedding is that everyone will be in the mood to get glam. Consider hosting a black-tie event or go for sparkly wedding guest dresses. In order to maintain a festive atmosphere amidst the holiday wedding décor at the reception, you can also change into a cocktail dress with sequins or a flapper-style outfit before taking on the dance floor. You can put your own unique spin on New Year's Eve customs! An NYE wedding is also incomplete without the ultimate grand wedding exit ideas like fireworks and sparklers. If your venue won't allow fireworks, come up with some creative alternative wedding firework exit ideas and think about making a sparkler or confetti-filled exit. The key to a successful winter wedding is to have fun while planning it!