Warm and Cozy Dessert Ideas for a Winter Wedding of Your Dreams
January, 3 2023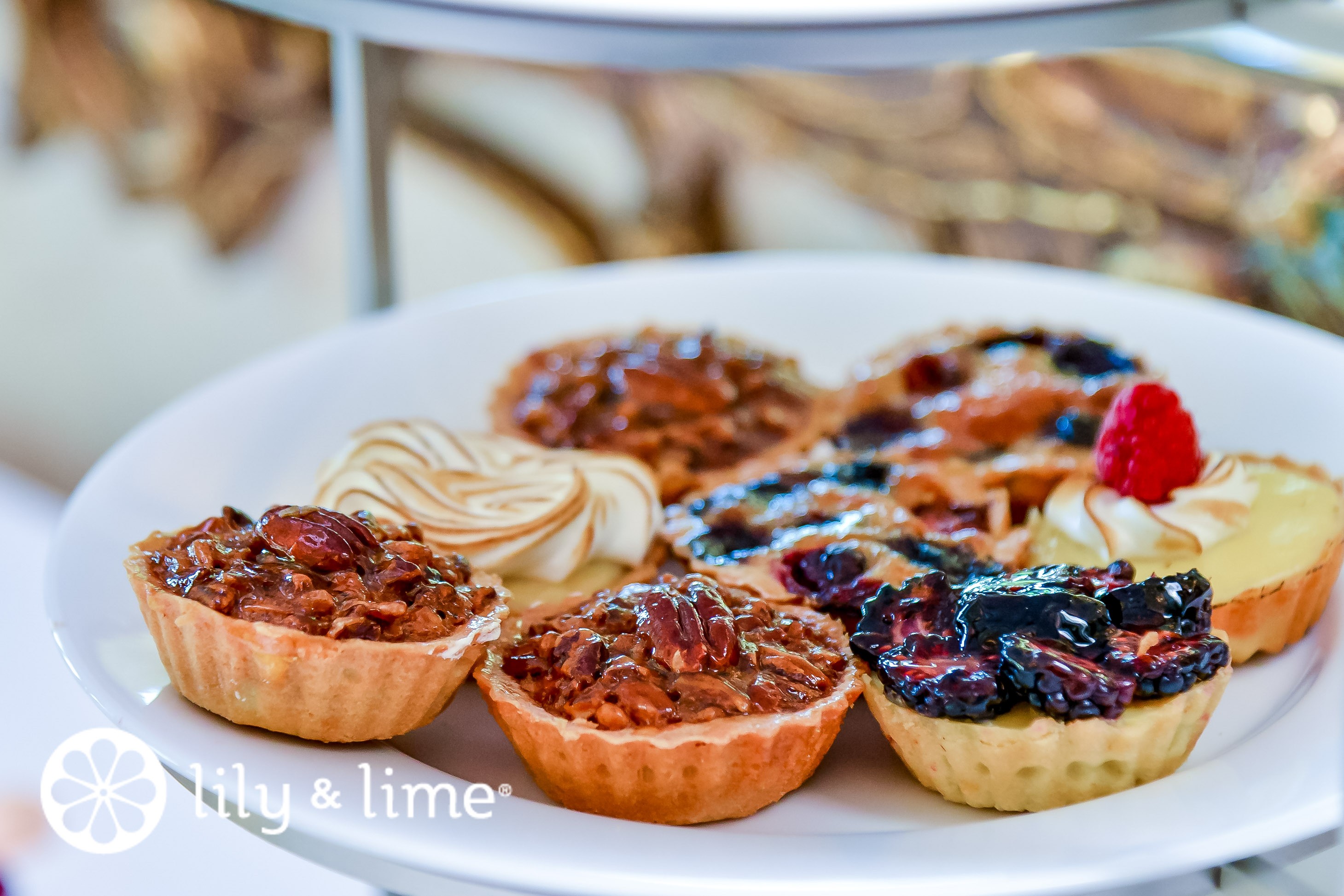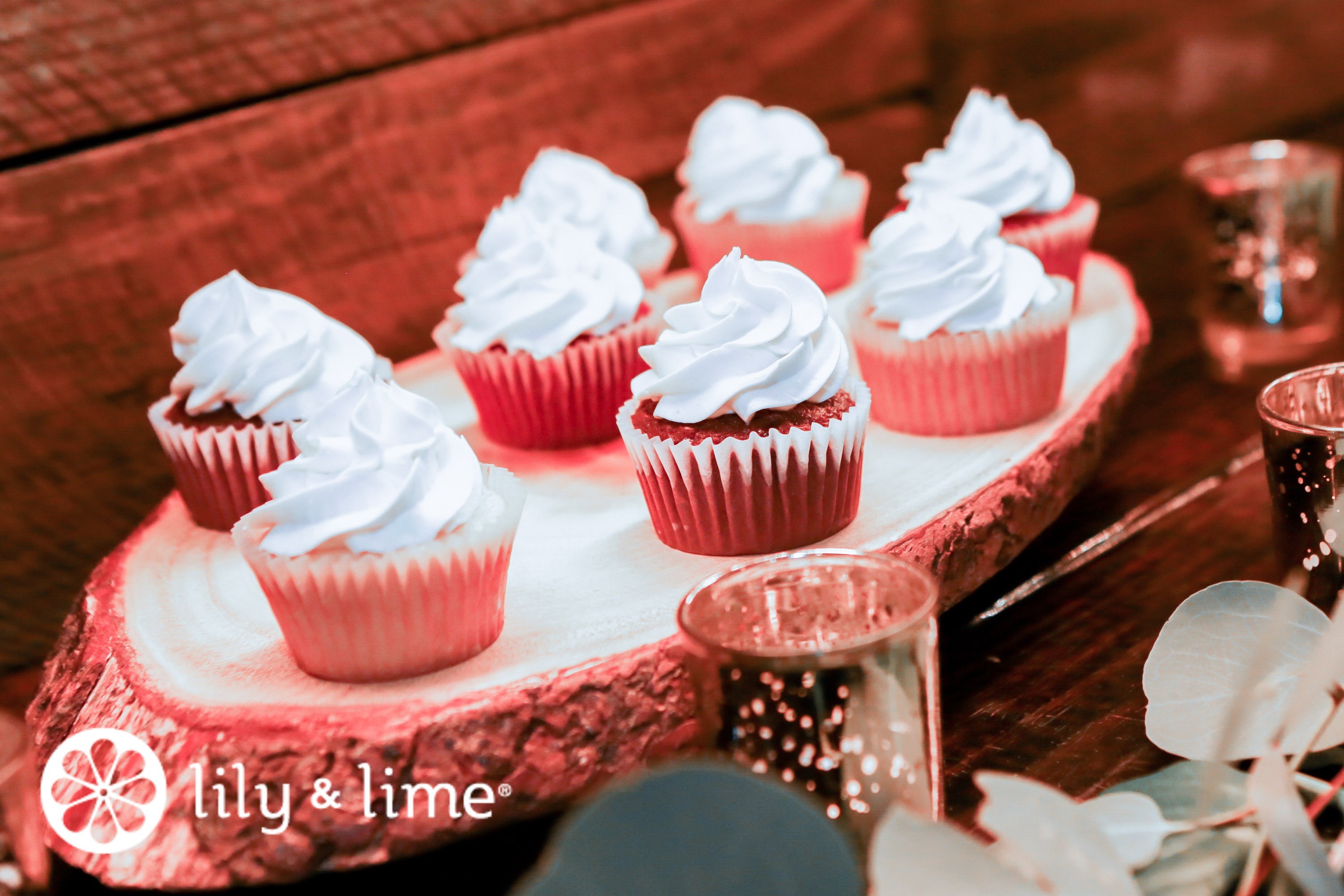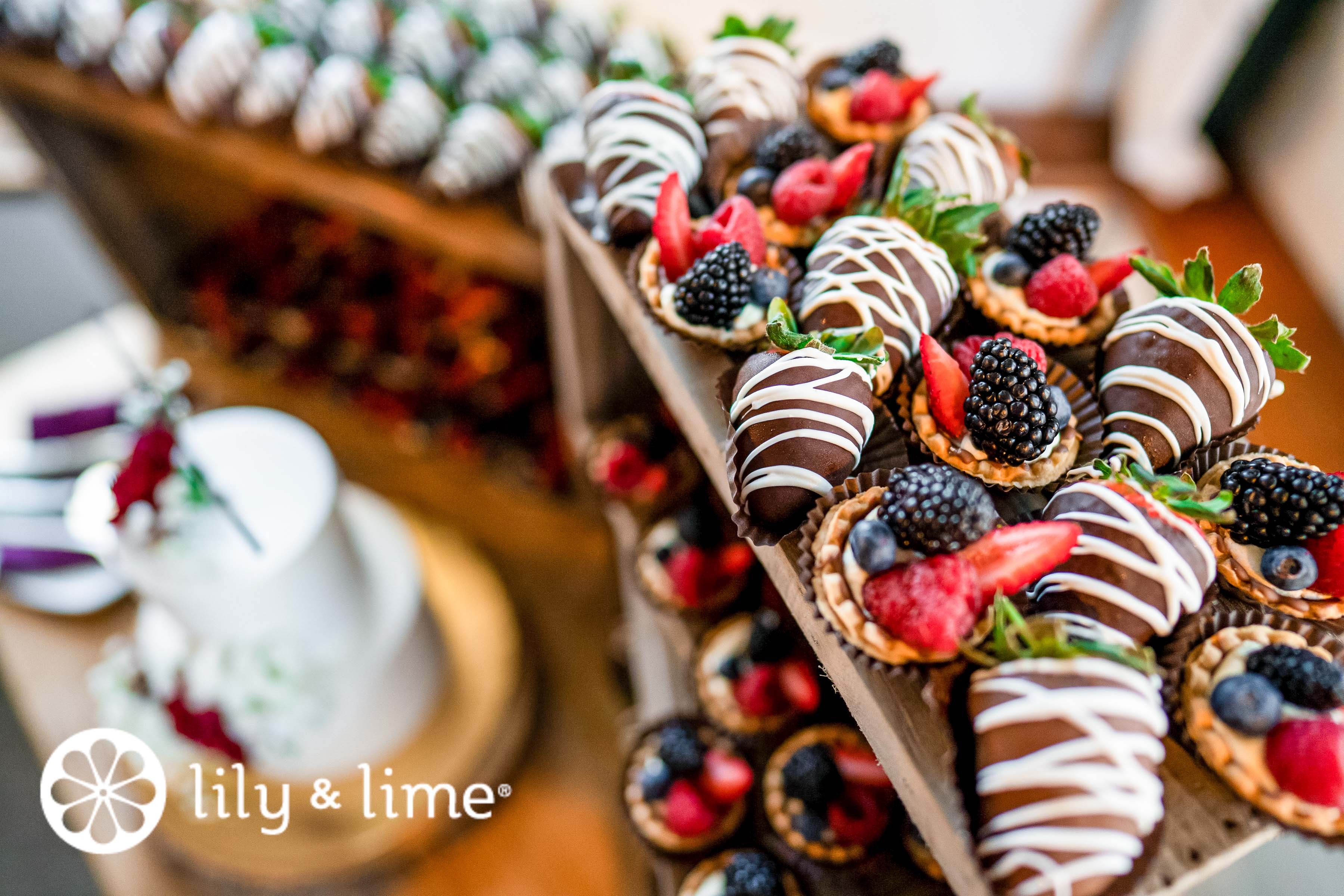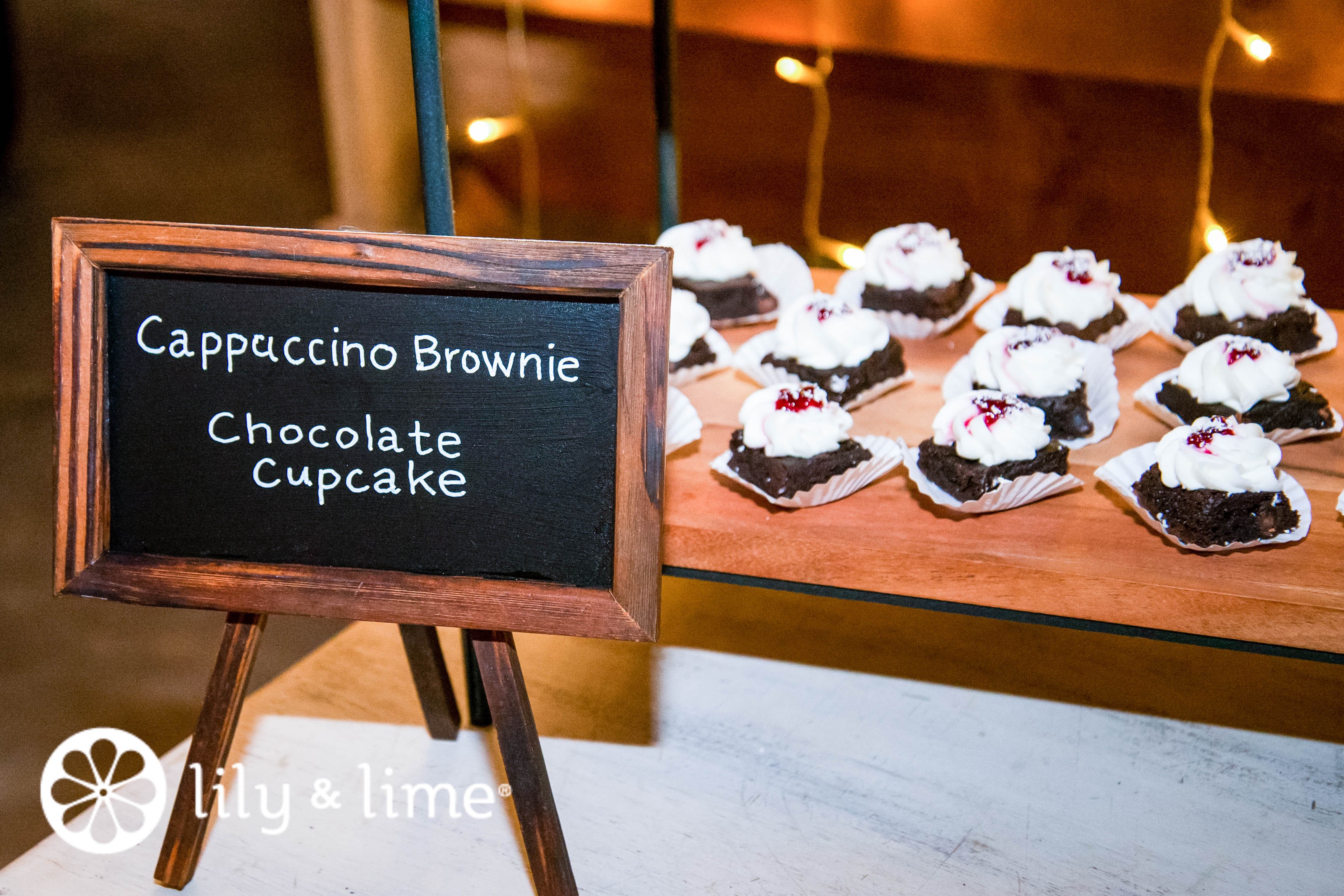 Winter weddings are ethereal and magical in every way. There is something about a closed group of people huddled together in celebration of love that has a magic of its own. Despite the cold of the fall and winter, the heart is well warmed by the vision of two lovers taking the oath to spend eternity together. The ambiance adds magic of its own whether it is the whistling pines, the slowly falling snow, deliciously cruel nip in the air which makes everything feel even cozier! While the enchanting winter wonderland waiting outside is a gorgeous enough reason to get married in winter, it's the sharp contrast of the warmth in those which actually sells the idea!
The warm and cozy ambiance, inviting lighting ideas, healthy meals, and warm and comforting drinks and desserts creates a lasting memory for a winter wedding which is truly worth talking about! Talking of winter wedding desserts, it does have a vital role to play in the total wedding experience. After all, we don't let the guests freeze their mittens off trying to enjoy a popsicle in December, do we? This is where warm and cozy dessert ideas come into play! Think about hearty apple cobblers, pumpkin pies, cookies, choco lava cakes, and all things warm, sweet, and delectable! Isn't that the perfect ending to a gorgeous wedding day? We thought so! December brides, take notes as you plan your winter wedding, because listed below are some of the gorgeous dessert ideas for your dreamy winter wedding.

Apple Crumble Pie: Without the fruits of the season, what is winter? Imagine a freshly baked pie with a flaky crust, a hearty apple filling, and a scoop of vanilla ice cream. A traditional apple crumbles pie is always in style. If you enjoy desserts with fruit as the main ingredient, you will understand what we mean. Your guests will be pleasantly surprised when welcome to the all-time favorite apple crumble pie. Trust you can't go wrong with this one.

Chocolate Mug Cake: Making a chocolate cupcake is simple; the only difficult part is eating it all at once. This is for your constant chocolate cravings, whether they come with breakfast or at two in the morning. Simply combine everything in a mug, heat in the microwave, and enjoy a cup of rich bliss. This can work especially well for an intimate wedding and for a more personal touch you can serve your guest with personalized cups which can work as wedding favors too!

No-Bake Pumpkin Cheesecake: Without a tasty delicacy made with pumpkin, is winter still winter? Additionally, cheesecakes have a perfect record of never breaking a heart. With this cheesecake, you get the best of both worlds and a plate full of luscious, dense delight. Your guests must be made aware that you must save room in your stomach for this cheesecake after the wedding reception meal.

Hot Chocolate Cookies: What could be better than a warm cup of chocolate? Cue: the chewable hot chocolate. Hot chocolate cookies are a delightful surprise that you should try if you haven't already. If so, you already understand what we're talking about. It is the best of both worlds and everything that you hoped for! We are not joking, your guests will be asking for the recipe before they leave.

Orange Banana Cake: Banana cakes, in our opinion, are a blessing in disguise. It would be the ideal dessert for winter if you added some zesty flavor to it. This dish is made up of orange, banana, and a slice of heaven. This serves two purposes: it makes the ideal teatime cake and it goes well with movie evenings, but not so surprisingly, they make the perfect wedding dessert too if dressed up a little!

Classic Rum Balls: This classic dessert is always a hit! In the winter, alcoholic desserts are hard to dislike. It's our traditional rum, but it's been enhanced with the goodness of dark chocolate and rum-soaked dry fruits. We would recommend coming here if you asked us for the secret to happiness. The ideal winter dessert of rum balls is simple to create, fuss-free, and packed with the rum flavor. This can be perfect for your winter dessert table!

Pecan Pie: If the mere mention of pecan pie makes you sport a big smile, this is just the dessert for your winter wedding. Seasonally appropriate, pecan pie can be perfect for a winter wedding. This pie contains the nutty goodness of pecans, making it a traditional winter dish. We think there is never a bad time to eat pecan pie. The fun starts as soon as you take a taste of it. A visual representation of "sugar, spice, and everything wonderful" is this dessert. However, make sure you check with your guest for any nut allergies!

Baileys Chocolate Truffles: How can Baileys escape your mind when you consider winter desserts? As if this bottle of joy weren't sufficient in and of itself. These Bailey's chocolate truffles are the ideal tiny proof that we are believers in Bailey's supremacy. Truffles are mouthfuls of pure, all-encompassing chocolate ecstasy that are rich, creamy, and bittersweet. For those of us who are conscious of what we eat, the beauty of them is that they are so potent that you only need one to satisfy your sweet taste. These chocolate truffles are simple to create, despite their sophisticated appearance! The addition of Bailey's Irish Cream elevates these truffles because alcohol and chocolate go well together. But feel free to use more heavy cream in place of the Baileys if you want to make these kid- or alcohol-free. Last but not least, the grade of chocolate you use in the beginning will determine how tasty the truffles turn out.

Giant Buckeye Cookie: This cookie is just like a buckeye, a delightful blend of peanut butter and chocolate. You can prepare a delectable dessert for family and friends in about an hour with just a box of cake mix and a few every day pantry goods. By using different mix-ins in place of the chocolate chips, you can further customize the dish. With ice cream or whipped cream, you can serve it warm and it will surely win hearts!

Apple Dumplings with Sauce: This recipe for apple dumplings is so delicious both on its own and with ice cream. Cut 1-inch leaves and a 1/2-inch stem from the leftover dough to garnish each dumpling. Flake the shortening into the flour and salt in a large basin. Add water little by little, stirring with a fork until the dough comes together in a ball. Divide into 8 equal parts. Once cool enough to handle, cover and chill for at least 30 minutes. Set the oven to 350 degrees. Roll each portion of dough into a 7-inch. square between two sheets of waxed paper that have been lightly dusted with flour. Give each square an apple. In the middle of each apple, place 1 teaspoon of butter and 1 teaspoon of cinnamon sugar. Trim any extra dough before gently bringing the corners up to the centers and pinching the edges to seal. If desired, cut apple leaves and stems from leftover dough; use water to attach them to the dumplings. Dumplings should be put in a greased 13 x 9-inch baking dish. Spread half of the remaining cinnamon sugar on top. Combine the sauce's components in a big pot. Just bring to a boil while stirring to combine. Pour over the apples and top with the remaining sugar and cinnamon. Provide 50 to 55 minutes of baking time, basting with sauce every few minutes, or until pastry is golden brown and apples are soft. Serve hot.

Tennessee Peach Pudding: One of our favorite and simplest peach dishes is this incredible. Start by preheating your oven to 400°. Flour, sugar, baking powder, salt, and optionally, cinnamon, should all be combined. Just blend the milk and peaches before folding them in. Spread onto an 8-inch square baking dish that has been buttered. To make the topping, put the butter, nutmeg, water, and sugars in a big pot. Bring to a boil while stirring to dissolve the sugars. Add to the peach mixture. Bake for 40–50 minutes, or until the topping is golden and the filling bubbles. If preferred, top with ice cream and serve warm or chilled.

Cinnamon Toast Bread And Butter Pudding: Vanilla custard, buttery brioche, and a sprinkling of cinnamon? Count us in! This English-style bread pudding will warm up any chilly brunch wedding when it is served hot from the oven. Set the oven to 375 degrees and coat a baking dish with butter. 6 tablespoons of butter, 1 tablespoon of sugar, and 1/2 teaspoon of cinnamon should be creamed together in a small dish. On the bread pieces, evenly spread the butter mixture. To create three sandwiches, press the slices together. Sandwiches should be quartered diagonally. Place quarters in the prepared baking dish with the edges slightly raised. Mix half-and-half, eggs, 3 tablespoons sugar, 3/4 teaspoon cinnamon, vanilla, and salt well in a medium bowl. Pour the mixture over the bread on the plate slowly. Bread should be generously slathered with the free egg mixture and let to stand for five minutes. 1 1/2 teaspoons of sugar and 1/4 teaspoon of cinnamon should be combined in a small cup. Add a sprinkle on top. About 35 minutes of baking time or until the top is brown and puffy and a knife inserted in the middle comes out clean and 30 minutes of cooling time, and it's ready to serve!

Sour Cream Peach Kuchen: Nothing compares to a peach kuchen for a nostalgic delight. This dessert, which has a melt-in-your-mouth crust and a somewhat sweet center, is ideal for eating after a substantial dinner. Mix the flour, 1/4 cup sugar, baking powder, and salt in a large basin. Then, chop in the butter until the mixture resembles coarse crumbs. Place peaches on the crust. Sprinkle the remaining sugar and cinnamon over the peaches. Bake for 15 minutes at 400°. Egg yolks and sour cream should be combined in the meanwhile in a separate basin. Overlay the peaches evenly. Sprinkle the mixture of sugar and cinnamon on top. Bake for a further 30-35 minutes, or until set.

Turtle Skillet: This caramel-chocolate dip is wonderful with buttery biscuit dippers! For a flakier texture, use chilled croissants in place of the biscuits and caramel dip in place of the sauce. Set the oven to 350 degrees and add 1 tablespoon of butter to the bottom and sides of a 10-inch cast-iron or another ovenproof pan. Each biscuit should be divided in half and then formed into a ball. Place around the outside of the heated skillet, leaving the middle uncovered. Brush the remaining 2 tablespoons of butter over the biscuit balls. Combine cream cheese and caramel topping in a small bowl. Pour into the middle of the pan and top with the chocolate chunks. Bake for 25 to 30 minutes, or until biscuits are browned and the chocolate has melted. Serve warm and top with confectioners' sugar.

Bread Pudding with Bourbon Sauce: On a chilly, snowy day, nothing beats this cozy bread pudding dish. The whiskey sauce gives the dessert a unique flavor, but making it is quite simple—the slow cooker does most of the work! Combine the first seven ingredients in a large bowl; add the bread and raisins; whisk to combine. To a 4-qt. a slow cooker that has been oiled. Cook for three hours on low, covered. Midway through cooking, rotate the slow cooker insert one-half turn, lifting gently with oven mitts. In a small saucepan, combine the butter, sugar, and corn syrup to make the sauce. Stirring regularly, and bring to a boil. Till sugar dissolves, cook and stir. Add bourbon after taking the pan off the heat. Bread pudding should be served with warm sauce.

Slow Cooker Spiced Poached Pears: We love this dessert dish for a variety of reasons, including the fact that it is quick to make, healthful, and can be mainly made before guests arrive. We also love how it looks. Wine, brown sugar, cherries, cinnamon, star anise, and, if wanted, peppercorn should all be well combined in a 3-qt. slow cooker. Pears are peeled and split in half lengthwise. Leave a little well in the middle of each core after removing it. Put pears in the wine mixture. Cook pears on low for 4-5 hours, covered, or until nearly tender. Discard the peppercorns and star anise. In a small bowl, put the chocolate. The cream should just barely begin to boil in a small pot. Pour over the chocolate and whisk the mixture until smooth. Pears should be transferred to dessert plates and drizzled with some of the poaching liquid before serving. Fill the pears' with ganache. Add blackberries and pine nuts as garnish. Serve with whipped cream, if preferred.

Apple Gingerbread Skillet Cake: Preheat the oven to 350°. In a 12-inch. cast-iron or similar ovenproof pan, add 1/4 cup butter. Place in the oven for 4-5 minutes or until the butter has melted; gently stir to coat evenly. Add nuts, brown sugar, and molasses to the top before sprinkling. Sliced side down, arrange apple slices over sugar in a single layer. To make gingerbread cake, mix butter and sugar in a large basin for 5-7 minutes, or until light and fluffy. Add the egg next, then the molasses. Flour, baking soda, ginger, salt, and cloves are combined in a separate basin and gradually added to the creamed mixture. Add boiling water and stir. Add the apples. Bake for 35 to 40 minutes, or until a toothpick inserted in the middle comes out clean. Before turning it onto a serving platter, let it cool for ten minutes. Serve warm with applesauce if preferred.

Peppermint Lava Cakes: The sight of warm chocolate pudding oozing out of the core of this moist chocolate cake never fails to surprise. These cakes make a stunning display on your wedding dessert table! Lava cakes may be served with ice cream or whipped cream. the oven to 425 degrees. Melt chocolate chips and butter in a basin suitable for the microwave for 30 seconds. Stir until creamy. Confectioners' sugar, eggs, egg yolks, and extract should all be well combined. Stir in the flour. Transfer to 4 4-oz. ramekins that have been thoroughly buttered. Bake on a baking sheet for 14–16 minutes, or until a thermometer registers 160° and the edges of the cakes are set. Take out of the oven and stand for five minutes. Ramekins should be inverted onto dessert plates after being cut along the edges. Add some crushed candy on top. Serve right away.

Caramel Pecan Pumpkin Cake: For a genuinely delicious dessert that is simple enough for any workday and delicious enough for a holiday feast, and special enough for a wedding. Cream butter and sugar in a large basin for 5-7 minutes, or until light and creamy. One at a time beat thoroughly after each addition of an egg. The next five ingredients should be whisked together in a separate bowl before being added to the creamed mixture and pumpkin, mixing thoroughly after each addition. Spray cooking spray on heavy-duty foil and line a 5-qt. circular slow cooker with it. Pour the batter into the slow cooker evenly. Cook on high, covered, for approximately 2 hours, or until a toothpick inserted in the middle comes out clean. Midway through cooking, gently raise the slow-cooker insert with oven mitts and rotate it a half turn to prevent burning. Shut off the slow cooker and let it stand for 10 minutes, uncovered. Carefully remove the cake from the slow cooker and transfer it onto a serving platter using foil. Pour caramel syrup over the cake and sprinkle pecans on top. Serve hot.

Cherry Upside-Down Bread Pudding: The guests usually like bread pudding, and you could create an entirely new dessert by omitting the chocolate chips and using a different flavor of pie filling. It is always delectable! Bread pieces should be placed on ungreased baking pans. Each pan should be broiled for 1 to 2 minutes on each side, 3 to 4 inches from the heat source, until golden brown. Slice into 1-inch pieces and reserve. Put pie filling in a 5- or 6-qt slow cooker that has been oiled. Cream the butter and sugar in a large basin until crumbly. Beat thoroughly after each addition while adding one egg at a time. Mix in the milk, vanilla, and cinnamon. Bread cubes and chocolate chips are gently stirred in. The mixture should stand for around 10 minutes to soften the bread. Add to the slow cooker. Cook, covered, on low for 2-3/4-3-1/4 hours, or until set and a knife inserted in the middle comes out clean. If you want, top with whipped cream and serve warm.

Desserts are the perfect sweet touch to a delicious meal, something to end the night off with sweet memories! Wedding day desserts are known to be quite extravagant and creative and for good reason. After all the guests enjoy wedding dessert pictures more than just something sweet and are more of an experience. However, in winter we are all known to seek comfort in all things more cozy and simple and we argue that there is nothing wrong with that. After all, what is really wrong with a slice of apple pie served with some vanilla ice cream or a cup of hot chocolate, or even a cup of coffee? This blog attempts to reiterate that a simple pie or the classic chocolate chip cookie can also be dressed up to be the perfect wedding dessert. We hope this blog brought to you several sweet winter wedding ideas to inspire you. These recipes were all wholesome, hearty, and simple, resulting in amazing cozy desserts which look scrumptious!