The Best Last Minute Winter Wedding Ideas
November, 29 2022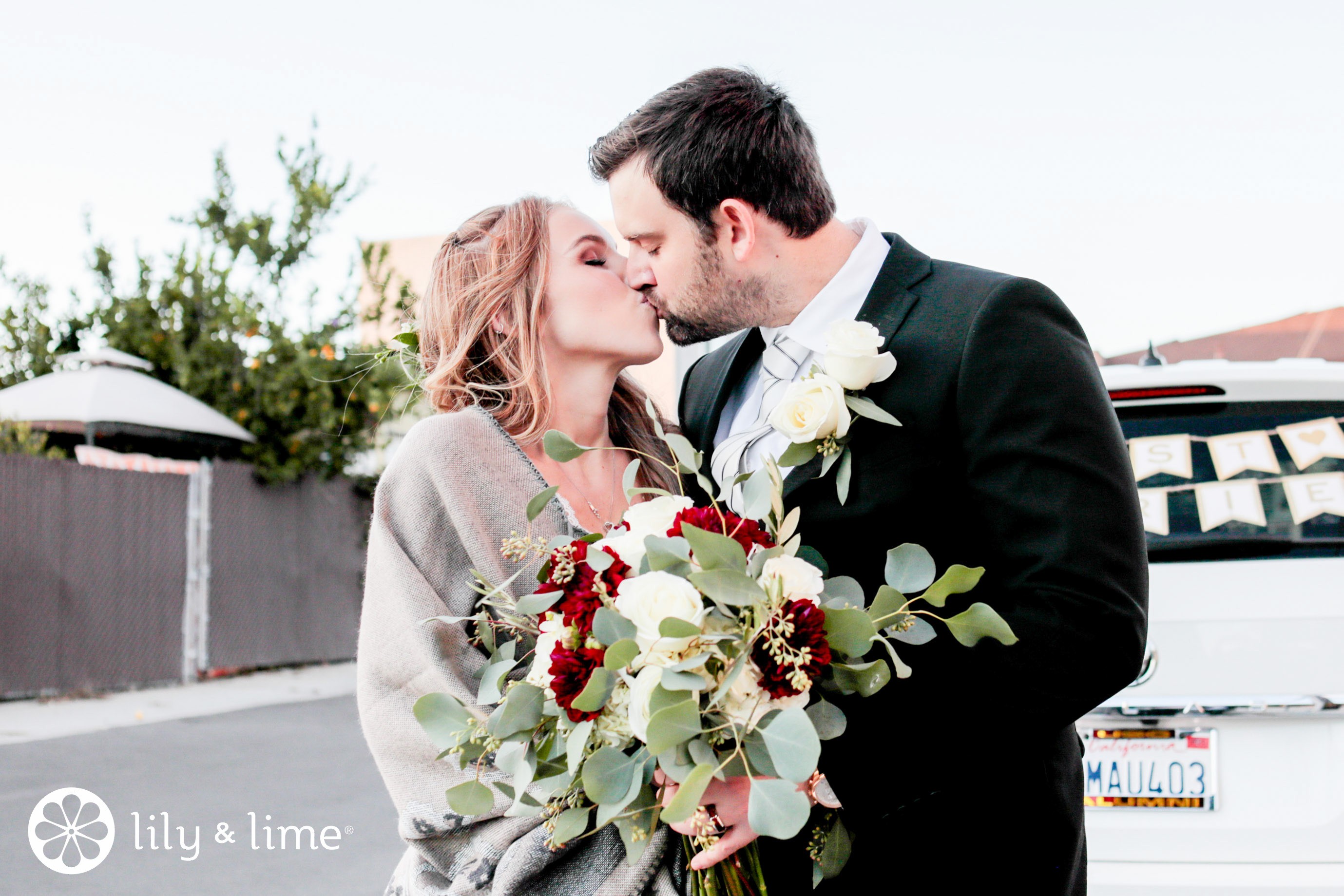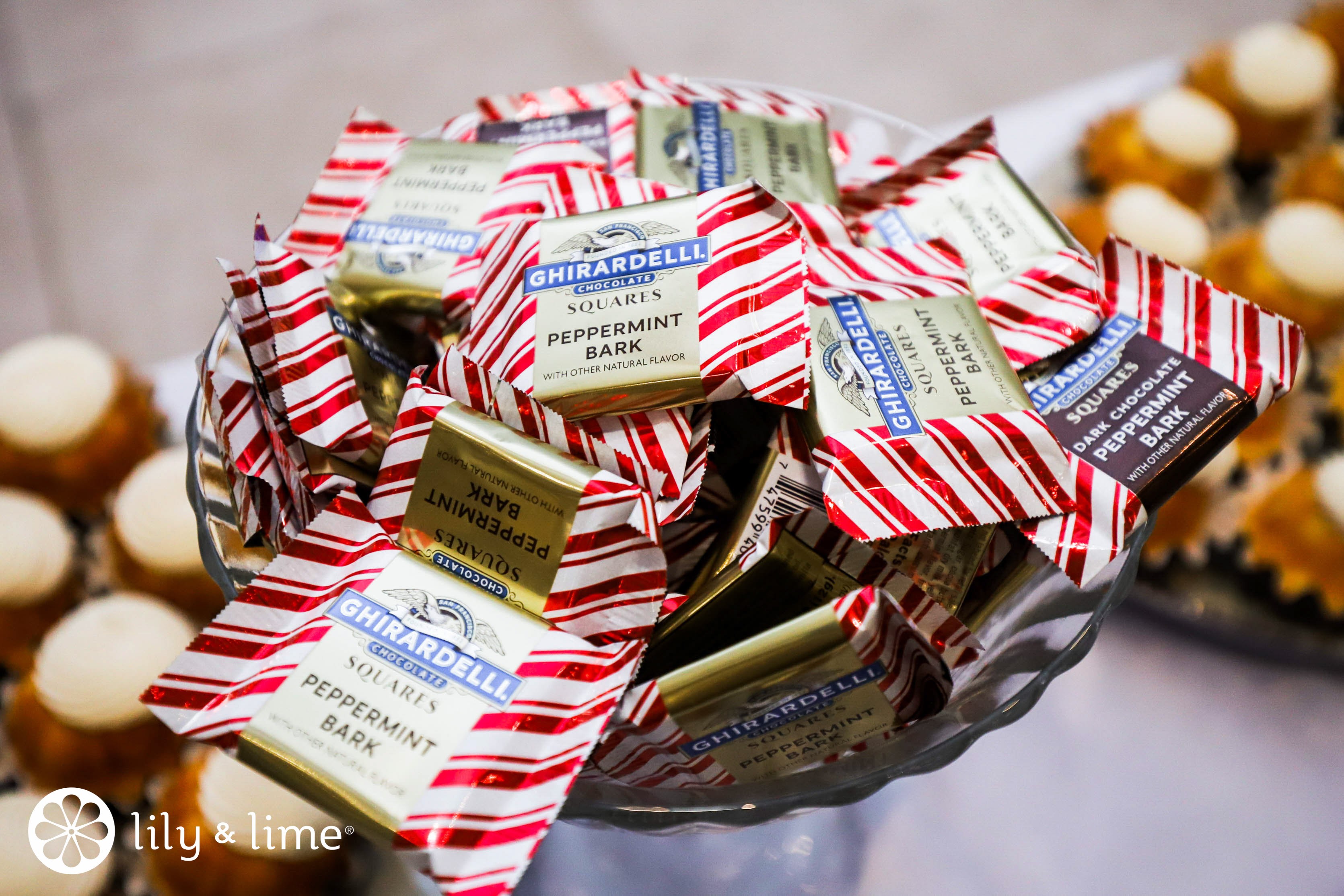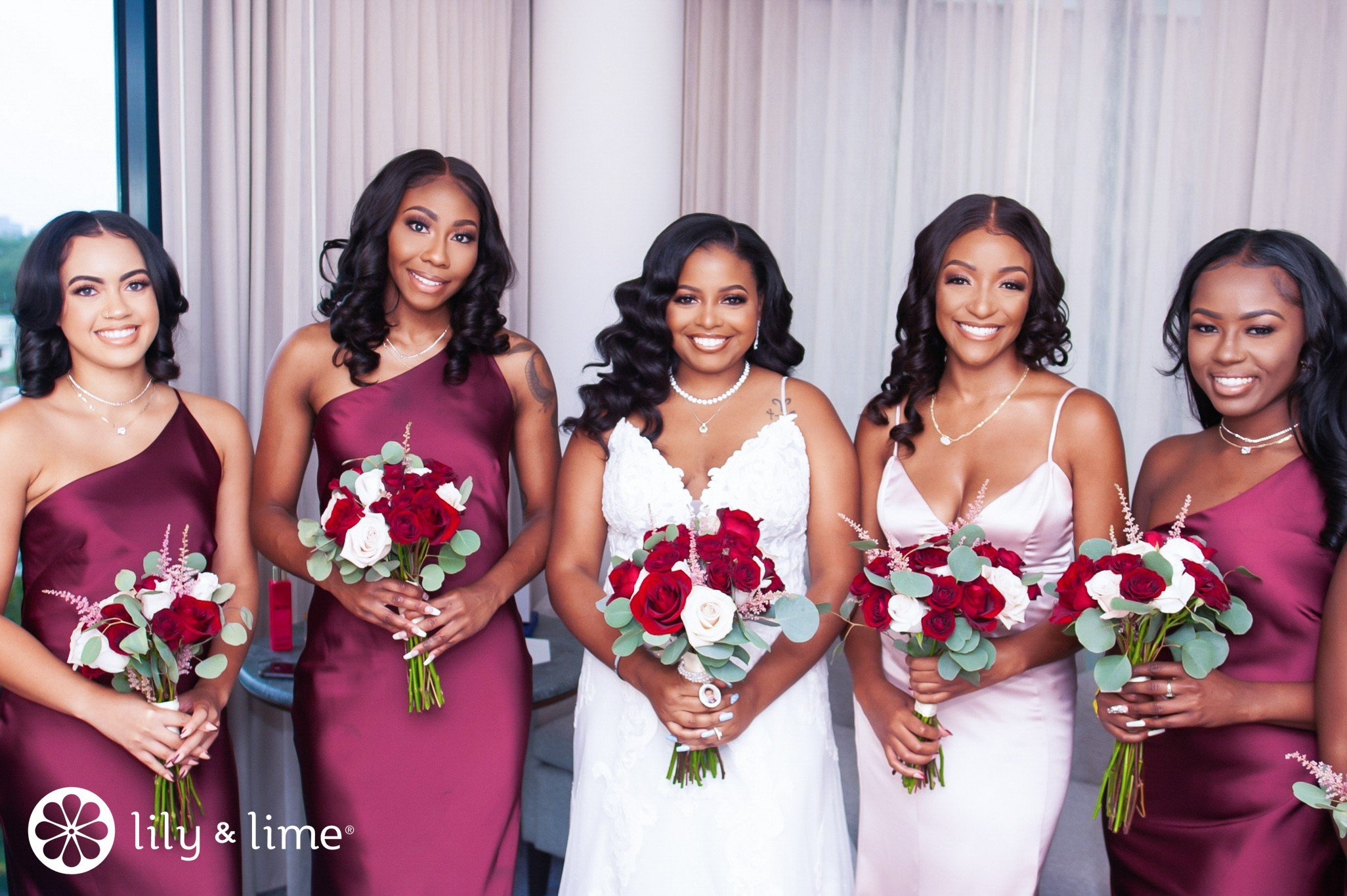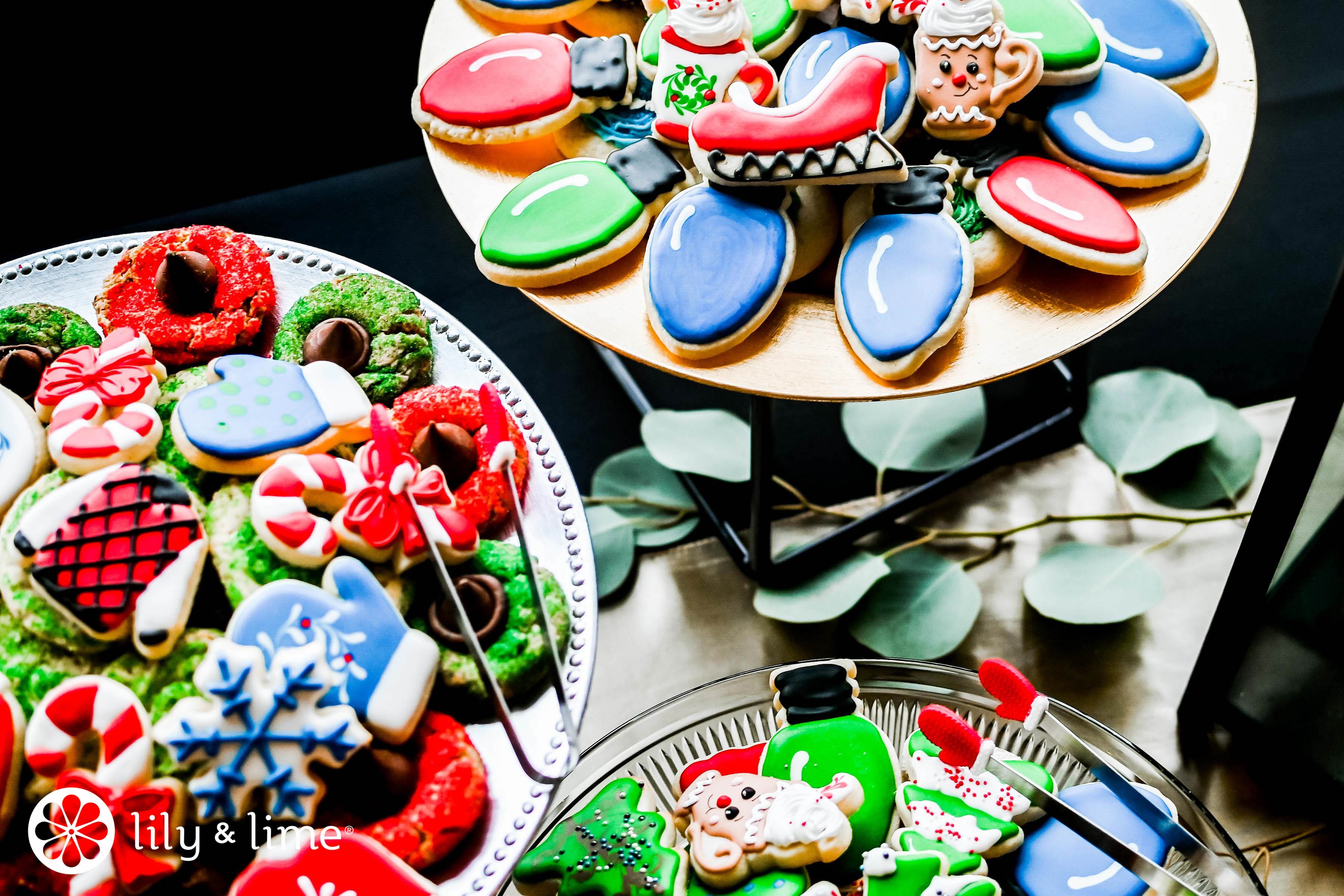 When it comes to your wedding day, have you always envisioned a glorious celebration tent or a church, or a majestic rustic barn against a panoramic and picturesque landscape that offers great wedding photography opportunities of gently falling snow? The quaint snowy landscape outside is perfectly broken by laughter and conversation. And, suddenly, romantic music begins, and everyone in the audience stands up and turns their heads to see you (the beautiful bride) walking down the aisle looking nothing but an epitome of beauty. If that is what the idea of a dream wedding you have in your mind for your big day celebration is, then our affordable wedding photographers are surely in to capture this remarkable treat in the most glorious frames. As, we and our professional wedding photographers also believe that there is nothing quite as magical as a winter wedding when it comes to endless dramatic backdrops which result in a great wedding portfolio, and countless precious warm, and cherished memories.

When it comes to a winter wedding, there goes a lot of planning. But the romantic chilly season has its own perks to offer to couples who are planning to host a romantic winter wedding. There are various wedding concerns that you don't have to think about any other time of the year. There are various wedding decor ideas and trends that perfectly work with the winter season stepping up your winter wedding game. Everything about winter weddings is just whimsical and swoon-worthy and always a treat for wedding photographers to capture soulful wedding pictures with surreal backdrops.

So, as the holidays inch closer, we are going to share a few of our best picks, especially for our modern-day winter brides and grooms who are all set up for their winter weddings. We are going to talk to all those newly engaged couples who are braving the chilly temperatures to get married to the love of their lives in winter! Well, of course, the winter wedding ideas that we are going to share with you all are not only easy but are all centered around if you are looking for last-minute ideas to make your winter wedding a celebration to be remembered and cherished for years to come.

Well, for winter weddings, velvet, and jewel tones always go hand in hand. They are ideal choices for all couples who are planning a classic winter wedding. These days, velvet is becoming a wedding trend, especially for winter weddings as more and more couples are incorporating them into their big day celebration without having any other second thoughts.

From robes to garters to winter wedding signature cocktails to delicious hot cocoa and winter wedding bells to lovely jewel tones, all of these easy winter wedding inspirations are nothing but perfect for a classic and elegant December wedding, or a wedding hosted in the month of January or during the most romantic time of the year, February! Depending on your location, they can be the best fit for November or March weddings too. Lastly, all these winter wedding ideas are super-duper simple and easy for all couples to do at the last minute if they are getting hitched sooner or later while the weather is still cold!

Check out the best last-minute winter wedding ideas that will definitely make your wedding a celebration to be talked about for seasons to come!

Play Along in The Fold

Quickly add interest to your winter wedding dinner table with a unique ordinary napkin fold. You can use it as a pocket to hold your winter wedding menu or something pretty or just place it on the dinner tables to add some interesting texture and detail to the table giving great photography opportunities to our professional wedding photographers to capture beautiful wedding table setting pictures.

Bring Your Name Initials or Full Name in Lights

These days, the emerging wedding light decor trend is custom neon signs. They are in such great demand, no matter whether you are planning to have a summer wedding, spring wedding, fall wedding, or classic winter wedding. They fit in gracefully with every season of wedding decoration. You can either choose to showcase your initials or go with your first name or just Mr. & Mrs. They make great photo props for any kind of celebration, especially a wedding celebration. You can consider hanging them on the dancefloor, just at the entrance of your wedding venue, or near the photo booth. They indeed make a great statement piece above your wedding day reception sweetheart table. This last-minute addition to your wedding day decor will surely elevate your winter wedding decor game in no time.

Time To Get Personal With Your Wedding Guest's Notes

To add your personal touch and essence you can consider handwritten notes to each of your wedding guests and then place them in the envelopes that serve as their escort cards. This last-minute addition to your winter wedding celebration will give you the time to bring your own touch by adding some DIY wedding touches. This gesture of yours will surely make your wedding guests feel that they are truly welcomed and appreciated. Your hand-written notes don't have to be long or too in-depth but it's a small gesture with a big impact, leaving a lasting impression and a bright smile on all your wedding guests' faces.

A Special Guestbook

Has it ever happened to you that initially you wanted a guest book, but then you just changed your mind? Well, if that has happened to you, then we have something that you can consider adding to the last minute of your wedding celebration and make it one-of-a-unique. You can simply pull a coffee table book from your home or just order one that beautifully spotlights something special to you and to your sweetheart (like the city you both got engaged in or a subject that you both love) and then can ask your wedding guests to sign a page that speaks to them in the best way possible.

Don't Forget To Create a Hashtag

A wedding celebration means lots of pictures. So, encourage all your snap-happy wedding guests to post their pictures from your winter wedding celebration (before and after the wedding ceremony, that is) by creating a hashtag that speaks the best for you and your darling. You can post it on your Instagram page, print it on signs, and even brand the bus in which all your wedding guests will arrive at your wedding venue to maximize the photos shared.

Don't Miss Late Night Snacks

If you have thought of serving late-night snacks to all your wedding guests, then trust us, it is indeed a great idea. You can simply inject your personality just by choosing the bites that you and your wedding guests are going to love. To have some filling and also delicious snacks, you can consider adding a burger, pizza, or something like that is loved by everyone.

Bring in Cute Little Sipper

Adding a cordial bar for after-dinner drinks is a great way to keep your celebration going. Just incorporating a separate bar last minute will not only add to your winter wedding decor, but will have a great opportunity for your wedding guests to experience something that they will like to enjoy some port, brandy, and an array of other drinks by the lounge not only to keep wedding guests warm during the winter wedding season but to also give them some unique experience to cherish.

Winter Wedding Accessories

Velvet Wedding Garter

You can shop for a velvet wedding garter to have your vows in velvet. We can assure you that you will just love the vibrant colors of the wedding garter heirloom for your winter wedding. A velvet wedding garter will give it a cozy feel with the deep colors and a stain bow will keep it elegant, elevated, and extremely sophisticated. As already mentioned, cozy and jewel tones are just perfect for winter weddings. It is not only fun but also interesting to make such a physically small (but meaningful!) item the center of your wedding day bridal look.

Velvet Bridesmaids or Bride Robe

Going for this last-minute addition of velvet bridesmaids robe for your girlfriends will actually make them love you a bit more. Trust us, your pretty bridesmaids would definitely love you if you got them a velvet robe to get ready for your winter wedding celebration. Your bridesmaids would wear a velvet robe all year long, not just during the winter and not just on your wedding morning! Velvet is loved by everyone after all! And yeah, don't forget the morning pictures when you and all your ladies will be glowing and resonating in coordinated velvet robes. It will lead to great bridesmaid photography opportunities captured by our creative wedding photographers.

Winter Themed Signature Cocktails Will Be a Great Last Minute Addition

Consider going for a refreshing winter cocktail or mocktail with a splash of something heavier, if you and your wedding guests prefer, would undoubtedly be perfect for your romantic winter wedding celebration. There is absolutely no denying that seasonal signature cocktails are indeed a great way to celebrate a wedding in every possible way! Along with signature cocktails, you can easily have drinks on the ready for all your wedding guests. Well, signature cocktails are also a great way to save money during your wedding reception on the booze tab. So, for all the couples out there who have decided to have a cozy and extremely romantic winter wedding, always look for a signature cocktail recipe that is winter-themed or you can also consider giving it a wintery name, like a recipe for a Snowflake Martini.

Instant Winter Wedding Favor Ideas

Are you also looking for gifts for your winter wedding guests with a small favor? Well, as far as we know every wedding guest just loves an edible favor! Something delicious and mouth-savoring that your wedding guests can enjoy even after your winter wedding celebration will surely make for the best wedding favors!

You can consider doing all DIY for your last-minute wedding favors. Consider making wedding favors all by yourself for all your lovely wedding guests if you have a small and intimate wedding celebration. But, if you have planned to go all grand and lavish, then it's a bit tricky to make 200+ perfectly shaped cookies or 200+ cupcakes. So, if you have a long wedding guest list, then you can consider offering chocolate bark as a wedding favor to all your wedding guests. The bark is easy to make and can be made for a large gathering quickly! You can also consider adding peppermint into your bar and ta-da!! You have the perfect DIY winter wedding edible wedding favor for all your wedding guests! And, lastly, put your bark in a clear bag with a pretty ribbon and some evergreen and there you are done with the best and easiest wedding favor for your memorable winter wedding.

So, summing everything up, all we want to say is that you don't need a ton of time or money to make your big day celebration a truly memorable one. From choosing a location to booking your desired band, planning a perfect wedding involves so many big and important decisions that sometimes all the little details get shoved to the end of your wedding planning list. In case you are struggling to see enough personal touches in the final weeks of your wedding, don't stress out! We have got you covered!

In the above blog, we have rounded up a handful of ways for you to add extra touch and personality to your big day at the last minute. These last-minute additions neither double your wedding budget nor force you to redo your wedding timeline, or have you calling different wedding vendors to talk something through!

After all, you and your new husband or wife are what this wedding celebration is all about, and the day should be reflective of who you are as a couple. So, put together a last-minute confetti toss, ask your waiters to wear the wedding's signature color, or add another sentimental touch if you want to have a unique and memorable wedding celebration!