A Romantic All-White Wedding With a Fine Touch of Green in the Lovely City of Tampa!
August, 3 2022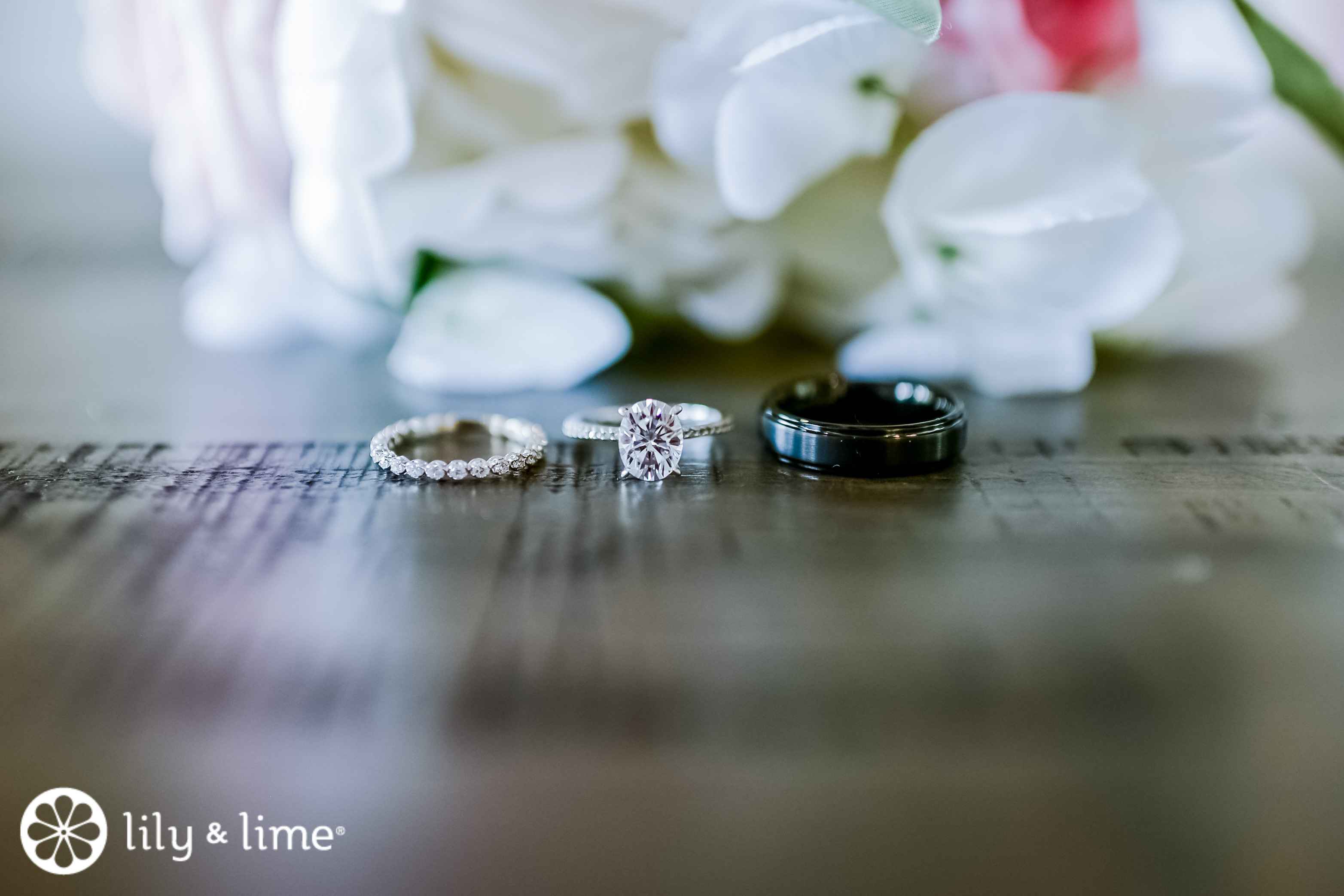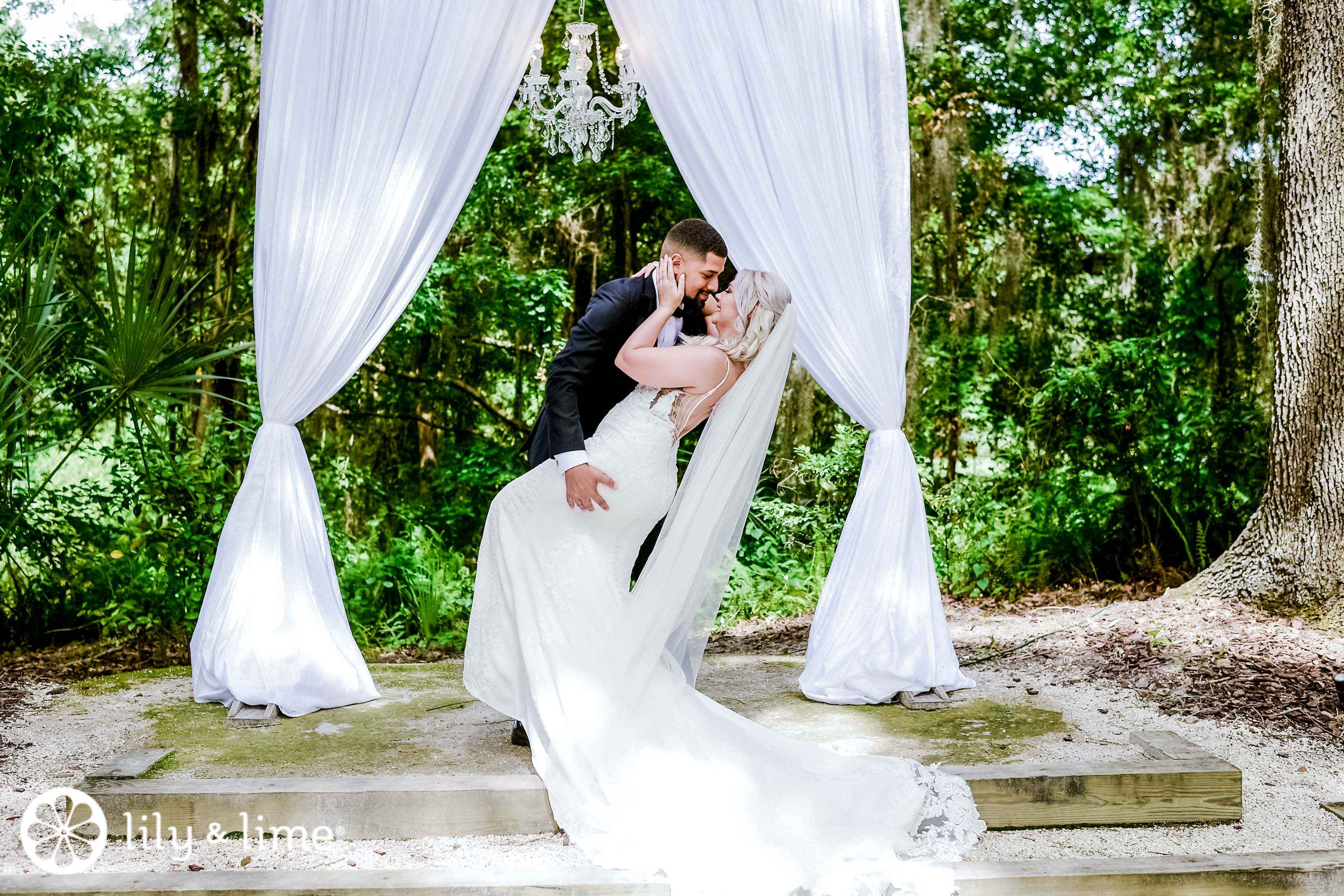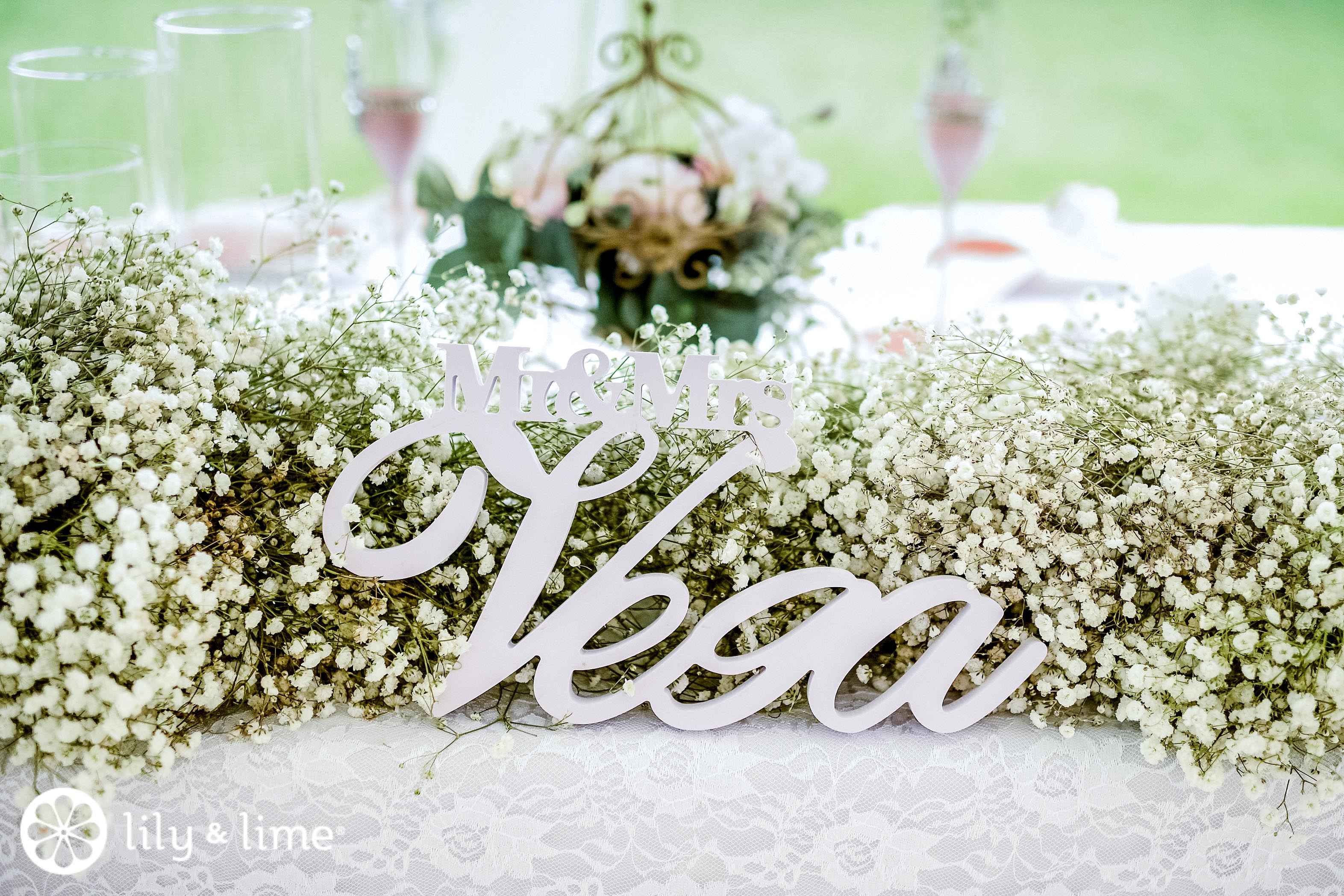 It is absolutely true when they say that love comes in the most unexpected ways! There was a moment when you are on your own, indifferent about love or a romantic relationship, but then, out of nowhere, that special person walks into your life, and everything around you and even in your life changes within a blink of an eye!
It starts on a friendship level. From one text message to the next and the next you see yourself sharing all your secrets, flaws, ambitions, dreams, and hopes. And then you find yourself in your favorite coffee shop having your favorite coffee with your favorite person. From waking up early in the morning and checking the phone to texting the person late into the night, your whole life completely starts to revolve around your special person! That one person becomes the gravity of your life. No matter what you do or where you are, that one person always stays there at the back of your mind. You just can't resist thinking about what the person you love might be doing or whom he or she is talking to?
When you are in love you allow yourself to be real in front of this special person. You feel no insecurity in sharing your weirdest things or the weirdest moment of your life as you are very much sure that no matter what happens that person is going to love you like anything and for the rest of your life! Your heart flutters every time when that person does even the smallest things for you. Like covering you with a blanket when you are asleep or playing with your hair when you lie on his or her lap, just ordering from the menu because you kinda suck at it, and everything in between. All these little things that your partner does for you make you believe that he or she is your "Mr. or Ms. Right". You find yourself falling for that person a little more and stronger, with every passing day. And when you get all the positive vibes about your "right person" all you want is to take your relationship to the next level and plan your happily ever after! And that is when our affordable wedding photographers come into action to showcase their talent of capturing mind-blowing wedding pictures in great frames!
Recently, our professional wedding photographers got the chance to capture a beautiful and extremely romantic spring wedding in lovely Tampa city. Our now officially married couple, Leanne and Derick hired our professional and affordable Tampa wedding photographers to capture their lovely and extremely romantic spring wedding hosted at The Secret Garden at Paradise Spring in Tampa city!
When you are in love and want to get married as soon as possible, every season of the year is just perfect and beautiful! But, there is something extremely romantic and damn special about the spring season. Spring is the season when one can actually feel the love in the air.
Everything about the season of love is just whimsical and magical. The glowing sunny days of spring are not only good for plants, and flowers, but they are also good for all the newly engaged and soon-to-be-married couples for going out on romantic dates. More and longer days of sunshine mean more opportunities to take your loved one on picnics, hikes, and long walks to absolutely nowhere. And besides being good for your love life, the sun is good for your health, too. And our lovely Tampa couple, Leanne and Derick made the best of this season, as they planned their wedding day celebration in this lovely season!
Tampa is indeed a beautiful destination for couples to get married. And our adorable Tampa made the best of this season and tied their knot in such a beautiful setting offered by The Secret Garden at Paradise Spring.
The Secret Garden at Paradise Spring, a beautiful Tampa wedding venue, is gracefully nestled on a lovely 32-acre estate in Lithia Florida, offering a marvelous setting for couples to get married in a panoramic outdoor setting. This lovely outdoor wedding venue always offers great and incredible wedding photography opportunities to our talented team of Tampa wedding photographers to document magical wedding photographs in order to create a stunning wedding portfolio. The Secret Garden at Paradise Spring is a place where memories are made and dreams come true in the most beautiful scenario! Apart from a lovely Tuscan-style villa, there is a pretty garden, The Secret Garden, offering a whimsical setting for couples to have a beautiful outdoor wedding celebration! This enchanting well-manicured garden gracefully encircles a naturally occurring artesian spring and is located under the shade of several two-hundred-year-old grand oaks! Complete with a rustic wood altar placed between the two largest oaks. This is the perfect place for your ceremony. With stunning open meadows, dense and green forests, pastures, a luxurious villa, memory swing, and manicured gardens The Secret Garden at Paradise Spring is every Tampa wedding photographer's dream. With so many great places to take fabulous couple photographs, it is always a delight for our experienced wedding photographers in and around Tampa to capture stunning, one-of-a-kind memories that will endure a lifetime at this lovely Tampa wedding location!
The Secret Garden at Paradise Spring is indeed a stunning wedding venue. As it was a lovely spring wedding, the location was at its best! With so many beautiful colors to capture in the best of frames, Leanna and Derick's wedding portfolio has so much beautiful spring vibe! The moment you will have a sneak peek of their wedding photographs captured by our professional wedding photographers, you will be mesmerized by the beauty, all the smallest details, and the endless romance that is flawlessly captured by our team of talented wedding photographers in the best possible way! So, hold your breath as we are going to unveil all the beautiful pictures from Leanna and Derick's wedding day and will also tell you about some of our favorite shots that we just loved!
It's All In The Details
Our photographers are very creative, which makes them keen to capture all the little details in the great frames so that when a couple flips the pages of their wedding album, they don't miss out on anything! Just like our bright and lovely couple, their wedding day was full of the sun's golden glow.
Our Tampa and nearby wedding photographers started their day by capturing all the little details that always make a huge impression on a wedding day. Our affordable Tampa wedding photographers started capturing Leanne's beautiful pink heels perfectly placed next to a white and pink rose bouquet making a perfect shot. Moving ahead they beautifully captured our couple's wedding rings! The big sparkling diamond of Leanne's wedding ring did shine out bright in the pictures. How can our photographer miss out on the flawless shots of our bride's wedding dress? A wedding dress perfectly hung over a beautiful hanger always makes beautiful pictures to be added to a wedding portfolio. And our wedding photographers did a great job in capturing Leanne's impeccable designer wedding dress hung over a hanger white the white door in the background, indeed offering a stunning backdrop. Apart from the bridal accessories, and her favorite Jimmy Choo perfume, our photographers did capture our handsome groom's Derick groom's accessories for the day in the best of frames! They also did a great job in capturing the beautiful outdoor wedding decor in the most incredible frames.
Apart from the wedding decor, our wedding photographers captured the beautiful three tiered-wedding cake adorned with pink and white roses! Oh! It looked extremely beautiful and delicious at the same time. Our affordable Tampa wedding photographers also captured the beautiful outdoor table setting, the decor, the signages, and everything in between in the best possible way!
Picture-Perfect Bride Getting Ready Moments
A wedding portfolio is incomplete till the time it does not have endless bridal portraits and of course photos from the bride's getting-ready moments! All these moments do make an incredible wedding album!
Before our bride got all dolled up for her big day, she posed with her lovely brides while raising a toast to the happy and beautiful days ahead, or maybe to her last singlehood! While her bridesmaids chose to wear rose pink satin robes, our bride shined brightly in her white satin robe. That one picture actually gave up strong #bridesmaidsgoals vibes! They all looked extremely lovely and gorgeous at once!
Once done with some fun-filled session with her lovely bridesmaids, Leanne, headed to her bridal suite to get ready for the biggest day of her life! If you ask us, Leanne looked amazingly breathtaking even before slipping into her wedding dress. Her getting-ready moments are stunningly captured by our creative wedding photographers. The charm, the glow, on Leanne's face was something that can't be overlooked at any cost. It came out beautifully in all her bridal portraits! For her wedding day bridal look, Leanne chose to keep her hair half-done leaving the rest in tight curls. Her pretty smokey eyes, and nude makeup, amazingly elevated her facial features and made her look an epitome of incredible beauty!
For her wedding day dress, Leanne chose to slip into a stunningly amazing mermaid-style spaghetti-style wedding dress with a deep V-plunging neckline. The stunning back of Leanne's wedding dress was something to absolutely adore! The deep-backless detailing of her wedding dress with the buttons from the waist to her wedding dress train was something really pretty and adorable! Leanne completed her wedding day bridal look with a beautiful long wedding veil perfectly tucked away in her hair, and made her look nothing but just stunning! Once decked out she looked absolutely stunning. Words are short to describe such beauty! She looked damn beautiful, elegant, and sexy all at once!
We just loved the picture where her M-O-H in magenta long wedding gown helped button her lovely bride to achieve her dream look! Once decked out from head to toe, Leanne looked just breathtaking! Our talented wedding photographers did exemplary work in capturing the alluring beauty of our bride.
Groom Look For the Big Day
While our bride looked like a dream come true in her bridal look, our groom, Derrick looked no less! He looked so damn dapper, in his wedding day groom look. For his wedding day groom look, Derick chose to wear a black pantsuit with a crisp white shirt and with a black bow tie! His impeccable black shoes and stubble look made him an ideal man! The kind of man girls always dream about whenever they think of their Mr. Right! Well, Derrick was indeed Mr. Right for Leanne! And together they made an incredible pair!
Heartwarming First-Look Moment
The first-look moment is the most anticipated and most-loved moment of a wedding day. Our Tampa couple had a traditional first look moment, which was perfectly captured by our creative wedding photographers of the Tampa area. Once through the first-look moment, we loved the picture where Derick dipped Leanne into her arms for a romantic kiss against their beautiful arch draped with white satin curtains!
The moment for Couple Portraits Before The Ceremony
Done with a romantic and traditional first look moment, and before our lovely bride made her way down the aisle, our couple posed for many romantic couple portraits! All decked out for the big moment, together they made a perfect pair. The picture where Leanne with her bridal bouquet standing close to Derick while he kisses her forehead, was actually a very cute and adorable picture to adore!
We even loved all those photos where our bride sat on the wooden swing while our groom stood beside her, looking deeply into her eyes, and smiling wide! Those pictures can actually get anyone wanting more! With the background featuring various shades of green, our bride in a lovely white flowing wedding dress with her lovely pink floral bridal bouquet on the swing offered great bridal portrait opportunities to our wedding photographers!
Looking at Derick and Leanne's couple portraits brings eternal happiness and satisfaction even to us!
Here Comes the Bride!
Finally, the big moment came and our incredibly looking bride, Leanne made her way down the aisle towards the love of her life to start her happily ever after! Her beautiful aisle walk was accompanied by a four-legged best friend. It indeed gave a lot of photography possibilities to our wedding photographers to capture our gorgeous-looking bride and her fur baby in the most lovely frames! Every step of Leanne's towards Derick, made his heartbeat race and eyes light up with love! This anticipation, anxiety, and endless love for Leanne was visible in the photo where he stood waiting for his lovely bride to come and hold his hand for the rest of his life!
Our couple had a beautiful romantic outdoor wedding ceremony in the presence of all their loved ones and of course the boundless greenery which gave a mesmerizing backdrop and a classic touch to their all-white wedding theme! Derick and Leanne's first kiss as the officially married couple was perfectly captured by our wedding photographers in and around Tampa in the romantic frames!
It's Time To Dance
Finally, the big moment came at the wedding reception. Our couple chose to have a beautiful tented wedding reception in The Secret Garden at Paradise Spring. Their reception setting gave the experience of both worlds to Leanne and Derick's wedding guests!
Our, then officially married couple made a dramatic entry into their wedding reception and just headed to the dance floor, to dance the night away together for the rest of their lives! Together they dance till the beat drops and our photographers capture all the romance and the fun shared amongst our couple in the possible beautiful frames!
Concluding the Night!
Our couple bid goodnight to the most special and beautiful night of their life with a romantic kiss in the panoramic outdoor setting offered by The Secret Garden at Paradise Spring.
Well, the stars of the day were Derick and Leanne, but so were our wedding photographers. Our professional and affordable Tampa wedding photographers did a great job in capturing every moment of Leanne and Derick's wedding day in the most glorious frames. So, if you are also in search of professional and affordable photographers to get the most special day of your life captured in the most astounding frames, then we have got you covered! Hire our professional and have a wedding album full of beautiful memories for you to cherish later!