Celebrate Your Winter Wedding With These Chic Wedding Ideas
October, 13 2022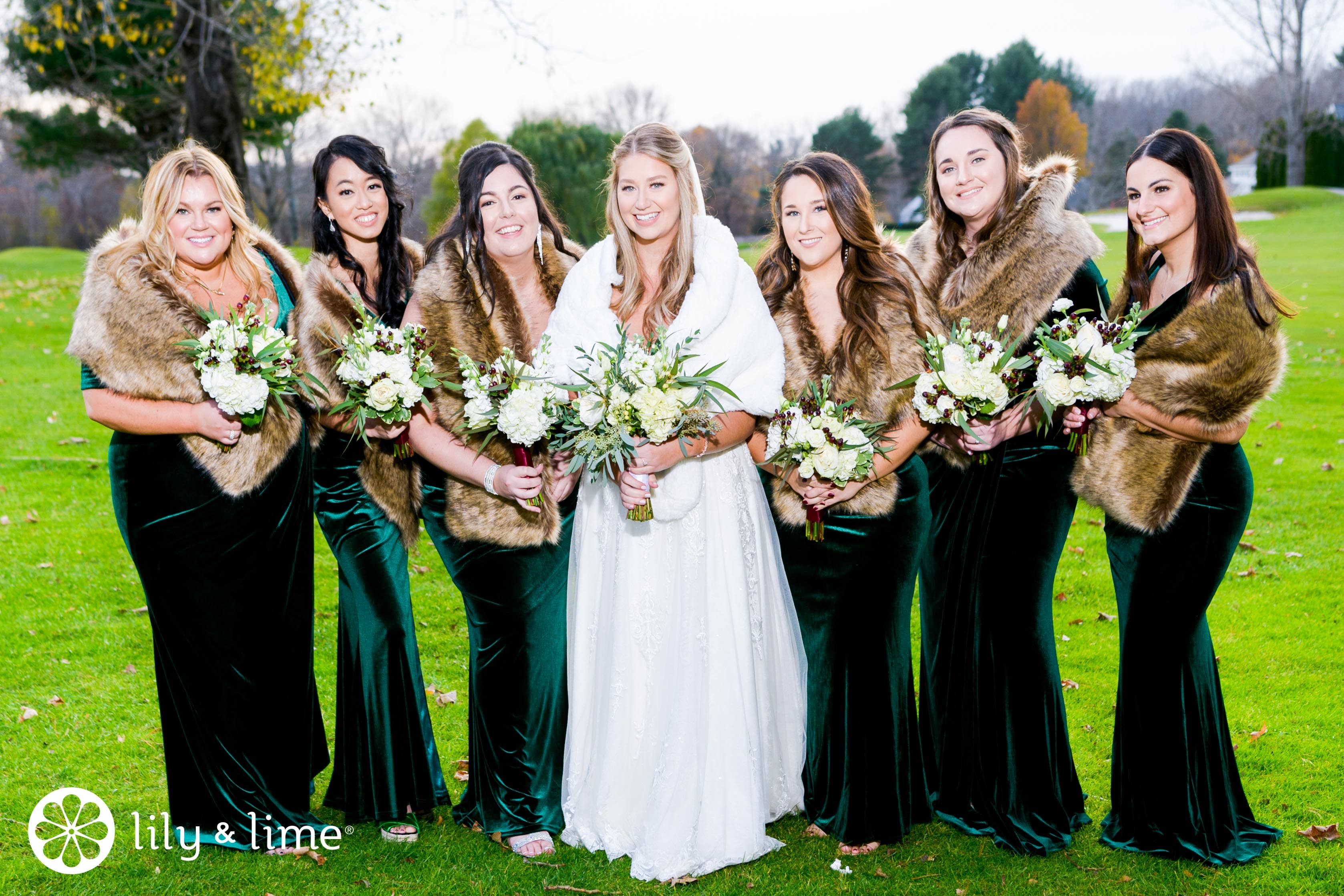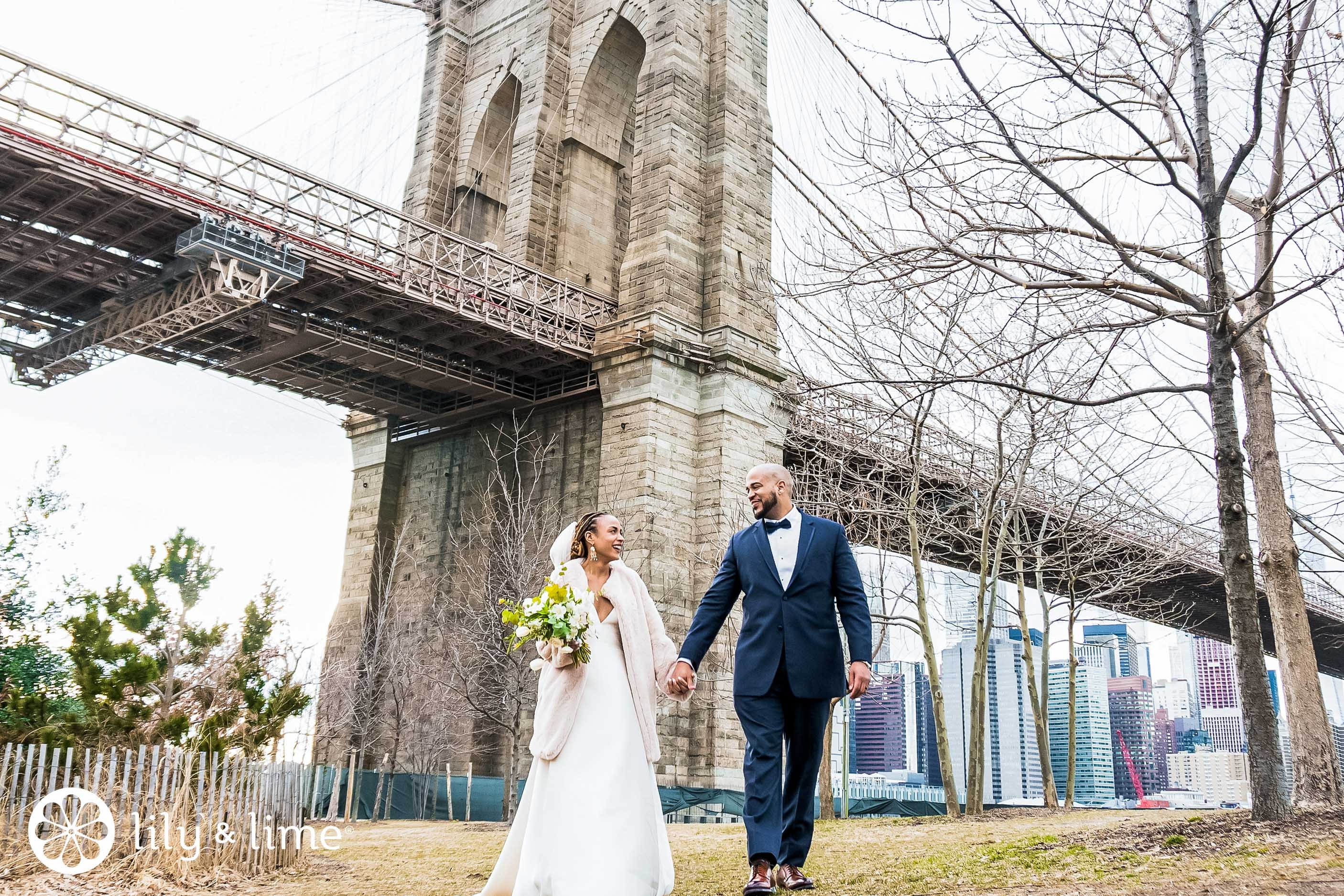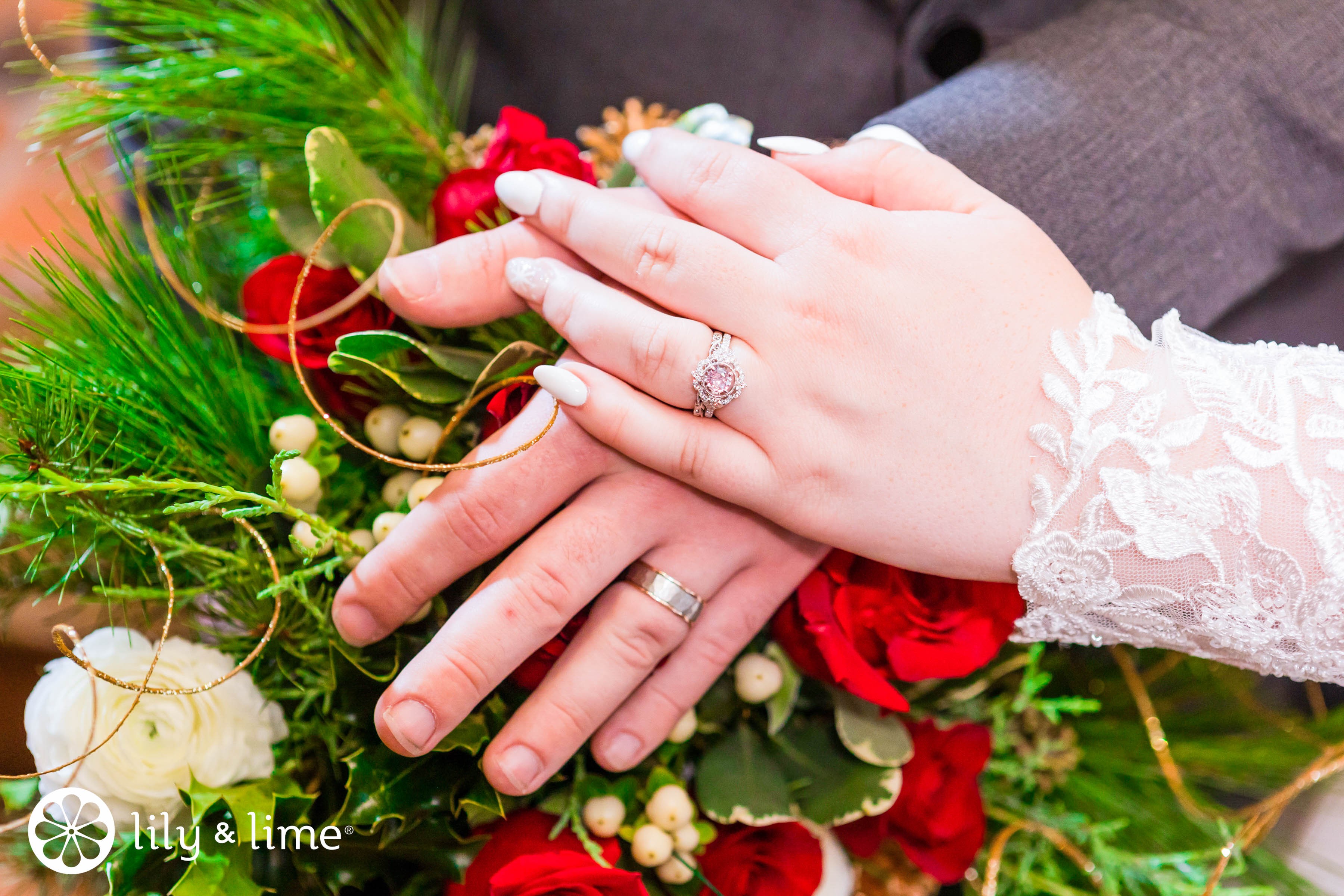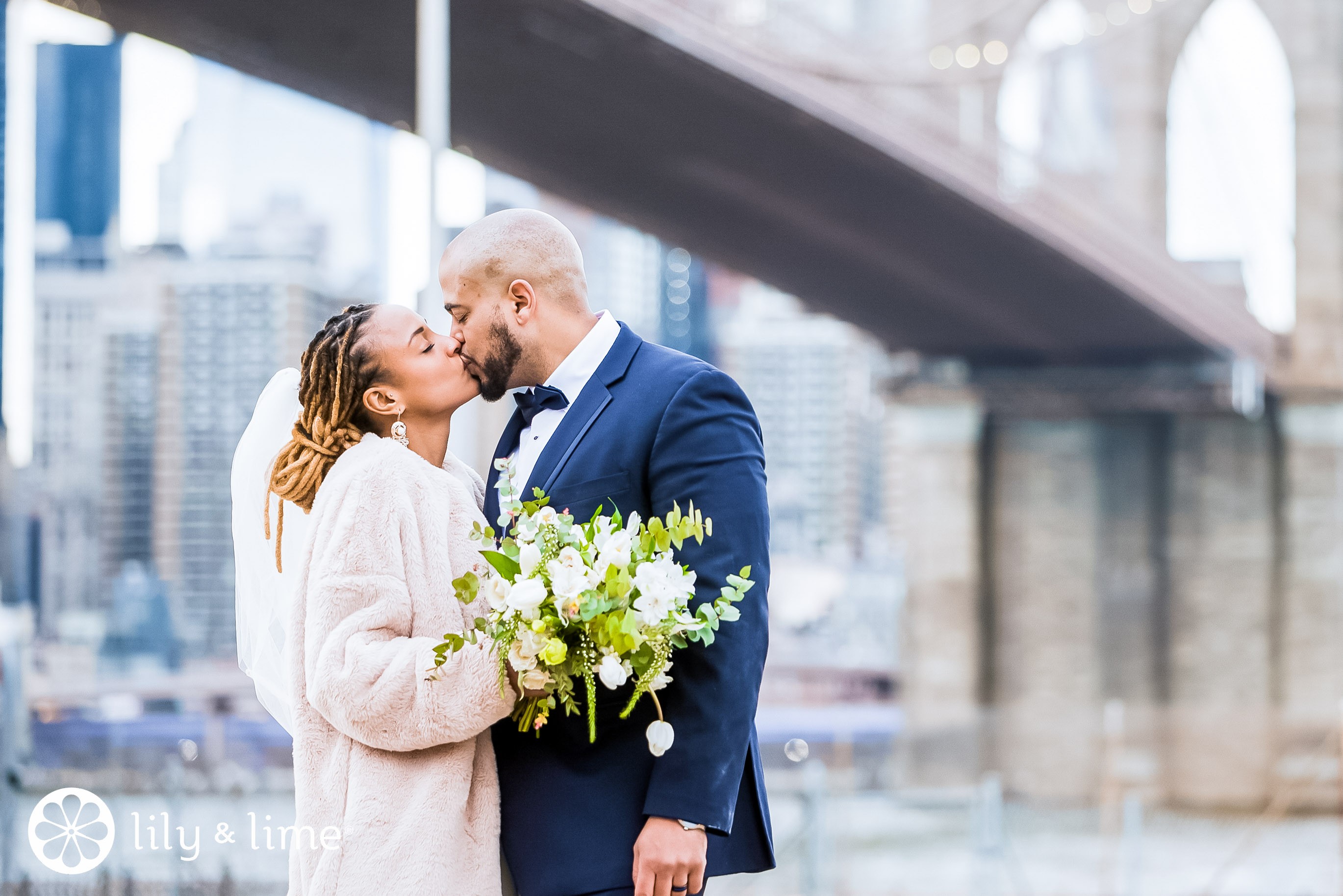 There is absolutely no denying the fact that winter is indeed the most romantic and also the magical time of the year for all the newly engaged couples to start the next chapter of their lives, by hosting a classic and stunning winter wedding. From crisp weather and vibrant festive entertainment to glamorous color schemes to delicious treats, there is so much to embrace during the winter season. Winter weddings are also a delightful experience for our affordable wedding photographers, as this season offers great wedding photography opportunities.
Hosting a lavish and cozy winter wedding is fast catching up with summer as a widely popular time to say " I do". Well, the nights are a bit darker, but the sparkles are indeed brighter, the atmosphere merrier, and the whole day is bursting with incredible romance, and of course, beautiful wedding photography opportunities. And last but not the least, the wedding dates will be a lot cheaper if you are planning to have a winter wedding.
Well, there are times when a winter wedding often gets confused with a Christmas wedding in people's minds, but trust us they are never the same. A winter wedding is all about lovely colors, and yummilicious treats. But the most overwhelming thing that comes in the process of planning a winter wedding is deciding upon the wedding decor to have a really exceptional and memorable winter wedding that your wedding guests will remember for years to come. After all, the colder months are weddings off-season, and a great time of the year that offers itself to potentially kitschy or overly literal themes (like snowflakes, and the mistletoe). Well, there are many perks of having a wedding in the winter season. Like, winter is a time when everyone always feels festive, ready to party and celebrate, and lastly feeling the love in the air and in the surroundings. The air is not only pleasant but also crisp and full of hope for the year ahead, and it is indeed one of the most romantic seasons of the year.
Keeping everything in mind, the decor opportunities for winter weddings are just endless. Keeping all the traditional winter wedding decor in mind, you can also consider embracing the outside-the-box tones, get playful with various lighting designs, get innovative with florals, and lastly create a setting that is not only romantic but also inviting.
So, now that you have made up your mind to celebrate your winter wedding, you can check out these chic wedding ideas to have a celebration that will be remembered and will be the talk of the town. Whether you're planning to have a romantic, rustic, classic, or contemporary winter wedding, we have got you covered. No matter what your style is, we have some really great and chic winter wedding ideas that will elevate your wedding day celebration in full style.
Choose A Wedding Venue That Gives Wintery Vibes
One of the easiest ways to create the right and also romantic atmosphere for your winter wedding is to select a wedding venue that really lends itself to the season. If you ask us, an all-white ceremony or a wedding reception room will look so good when dressed up for a lovely winter wonderland theme. You can consider going for a rustic barn as your wedding venue as it will easily channel that elegant ski chalet vibe and all the fun of the apres-ski.
Bring in The Combination of Blue and Velvet
Blue indeed makes a great color when it comes to professional wedding photography opportunities. Shades of blue always tend themselves to weddings any time of the year, but especially during the winter months, you can consider bringing this icy shade in rich, luxe velvets to your wedding decor in the most fascinating ways which will leave all your wedding guests in great amazement. From your wedding day tablescape to the banking of the paper suite, blue velvet will always work wonders. This lovely wintery tone works double duty as a pop of color in its deeper tones, and as a neutral as it goes softer when used in a very creative way. Trust us, this beautiful shade will make a color palette of expected jewel tones like rich burgundies, mustards, sage, and emerald greens unexpected and surprising, from the time your guests first receive their invitations, until they are seated at the dinner table. This color introduced in your wedding day decor will offer some really great and lovely wedding photography opportunities to our professional and affordable wedding photographers.
Bring On The Branches For An Elevated and Authentic Winter Wedding Decor
We all know that winter is the season when the trees shed their leaves and buds off blooming branches, but rather than getting discovered by this pale change in seasons, you can consider using the branches for your wedding day floral decor inspiration. Believe us, the gestural, and modern nature of barely-covered branches is just as ethereal and incredibly romantic as loads of blooms. It will indeed elevate your winter wedding decor and will offer unique wedding photography opportunities to our creative wedding photographers. When you are planning your winter wedding and want it all chic and elegant, all you have to do is to stay seasonal when it comes to decor. Just keep in mind that a winter wedding should always feel festive, a moment of incredible joy and celebration, and abundant, but definitely not overly flowery. One of the best ways to bring those dry branches to your winter wedding decor is by creating a wedding arch of branches. Trust us, it will look breathtaking, especially when it will open up to an expansive and whimsical wintery landscape. It will make all your wedding guests feel like they are watching a romantic love story set in a perfect winter wonderland. In fact, our affordable wedding photographers will also have a great time capturing your wedding ceremony with such a lovely and wonderful wedding arch made of branches in the background. Well, just like always, you need to work with your florist and wedding planner to plan out this look and the correct vibe, and also to check out what will work in your wedding venue setting.
Bring in Balloon Decor For A Party On Mode
There is absolutely no denying that balloons and streamers are usually reserved for birthday bashes and other these kinds of celebrations. But they are used in the best possible way, they never fail to level up the fun at any wedding that coincides with the holidays, especially, if you have a wedding on New Year's Eve or a wedding on Christmas. If by any chance you are planning to have a New Year Eve's wedding, then trust us, a balloon decor will really look chic and incredible and will also set the overall mood of your wedding celebration. When done in a curated mix of metallics, like gold, platinum, and bronze, this lovely balloon decor will undoubtedly level your winter wedding game in no time. And, not to forget, it will also make for an epic photo booth moment for your wedding guests to have all the fun on your wedding day and also get fun-filled wedding photographs. To make the best of balloon decor for your winter wedding, all you have to do is to bring on the mylar fringe, some balloons, confetti, and of course some other elevated and thoughtful, yet quintessentially-party components, as together they will set the mood from moment one. This kind of decor will work best for an indoor wedding celebration, and our wedding photographers will love capturing the decor in the best of frames.
Let There Be Light and Some More Light
Winter and warm string lights decor always go hand in hand. And when you are planning a winter wedding, you can never go with lights and some fairy lights. Fairy light decor always makes the ambiance more romantic, incredibly inviting, and pleasing. If you are planning an intimate indoor wedding celebration, you can consider lighting up the room with lovely market lights and taper candles for a look that always feels as romantic as it does timeless. A beautiful fairy light decor always hearkens to the joyfulness and spirit of the lovely holiday season in full swing. Just a winter wedding lighting decor tip here, skip the colorful lighting and choose and go for warm yellow tone string lights. As we believe that there is nothing more stunning and gorgeous, inviting, and also damn sexy, when it comes to lighting a party, wedding reception dinner, or an intimate winter wedding gathering than loads of twinkling string lights and mini flames in natural shades of candlelight.
Go Bold and Go Green For Your Chic Winter Wedding
To have unique and also elegant winter wedding decor that will not elevate the overall setting of your wedding day but also give great photography options to our professional wedding photographer, try going green with the decor. Rather than covering every railing and table of your wedding day setting with floor-to-ceiling flowers, you can simply just skip the blooms altogether and go flawlessly green in full style. Consider draping willow, eucalyptus, redwood, and spruce in order to have a surreal and whimsical winter decoration that will not only feel inherently holiday but will also leave a fresh scent behind making the whole setting feel fresh and aromantic. If you are planning an indoor wedding celebration in the winter season, and the venue has stairwells, you can use garlands. They are just fine to work with greenery and will look incredibly pretty on the stairwells, along with on fireplace mantles, or down each table at the wedding reception. Greens can also be used as a fill-in as needed with moody objects and can also be combined with winter fruits and berries for a more whimsical setting. In fact, a pop of green will also look amazing in your wedding portfolio too. As it will bring out the best of winter vibes.
Introduced Warm, Cozy, and Happy Holiday Spirit
There is no better way to bring the holiday spirit to your wedding day than through the wedding day menu. If you ask us, there is nothing like tapping holiday favorites for your wedding menu and then using them as an added decorative moment to highlight the holiday spirit gracefully into your winter wedding. You can consider setting up a dark wood bar perfectly stocked with amber-toned spirits and also encourage wedding guests to pop it throughout the night for a craft cocktail of their own choice. Well for your winter wedding, we suggest you serve wintery riffs on classic cocktails, like the cinnamon rosemary old, for a perfect post-dinner nightcap, with dessert, or at the after-party.
Cue The Copper Cutlery For The Authentic Winter Wedding
Winter weddings do demand warmer tones as warmer tones and warmer settings make the whole ambiance cozy and inviting. So, apart from decoration, to keep things warm, always go for warmer metallic objects for your wedding day reception table setting and cutlery rather than going for all-time classic and elegant silverware. In place of going for silverware for the reception table setting, stick to the typical gold flatware, which is undeniably chic and extremely sophisticated. It is always a great option to go for something unexpected and out of the ordinary. Consider pairing it with winter greenery and natural textures, and we can assure you that copper and rust-toned flatware will surely feel elegant and of the moment. You don't need to worry about your metals being consistent, you can always mix and match them to have a wonderful table setting for your winter wedding reception.
Keep It All Cozy and Warm For Your Wedding Guests
No matter what season you have chosen for your wedding day celebration, these days the majority of couples are choosing outdoor wedding venues. Now that you have selected to have your winter wedding at an outdoor wedding venue, you need to make sure that all your wedding guests are comfortable, safe, and warm. To keep all your wedding guests cozy and warm during your wedding ceremony chilly outdoors, consider going for wool or cashmere throws to work double duty as wedding favors and blankets too. This gesture of yours will not only keep your wedding guests happy and warm but they will also feel loved and affectionate.
Summing everything up, all we want to say is that we hope that this blog has helped you to find unique and chic ideas to celebrate your winter wedding in a unique and out-of-the-ordinary style. So, just unwrap some of the season's best holiday and winter wedding celebration ideas with this blog. But, don't forget to hire our professional and affordable wedding photographers to capture the most beautiful and memorable day of your life in the great frames!