Winter Whites: Wedding Details, Decor, and Attire
February, 5 2021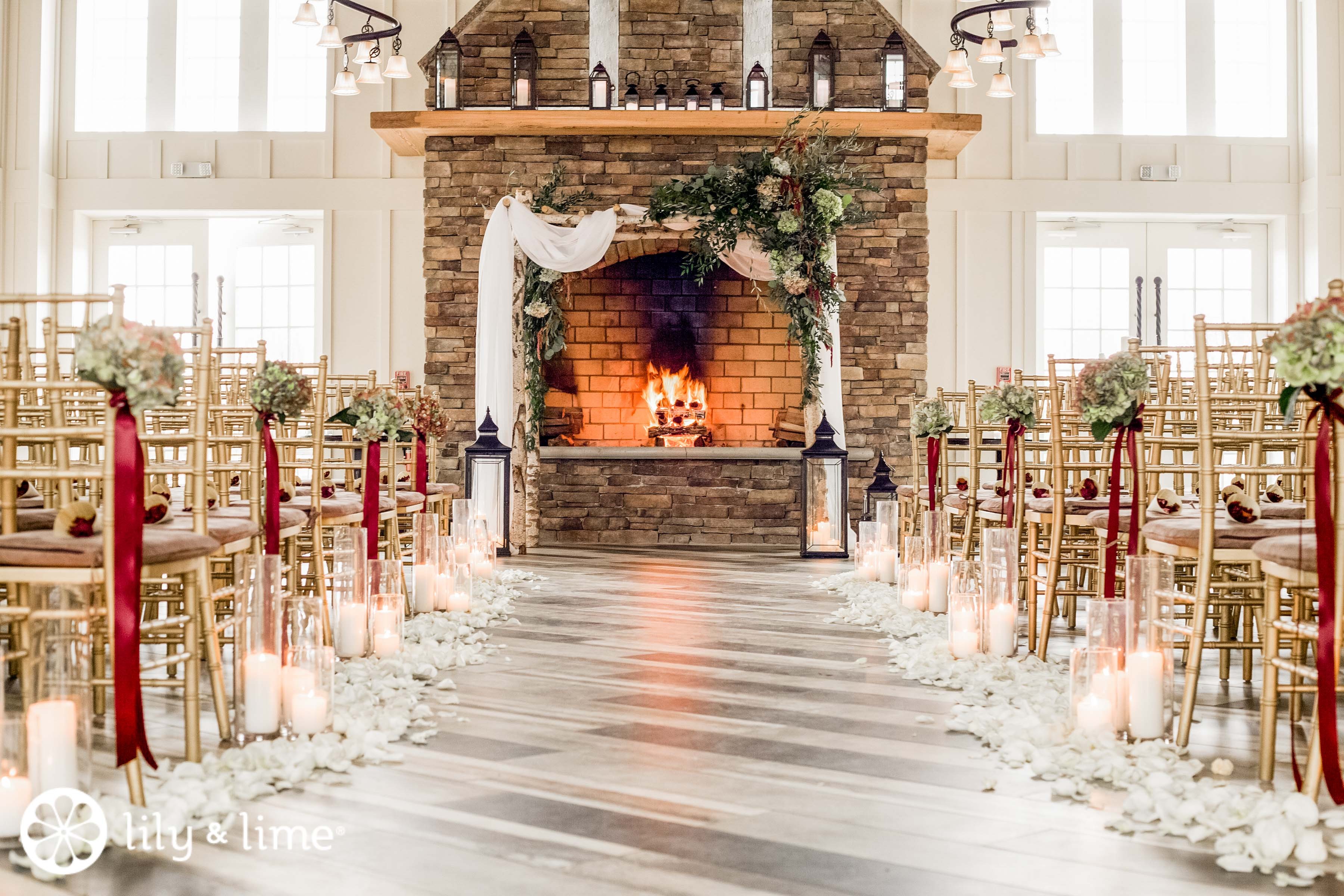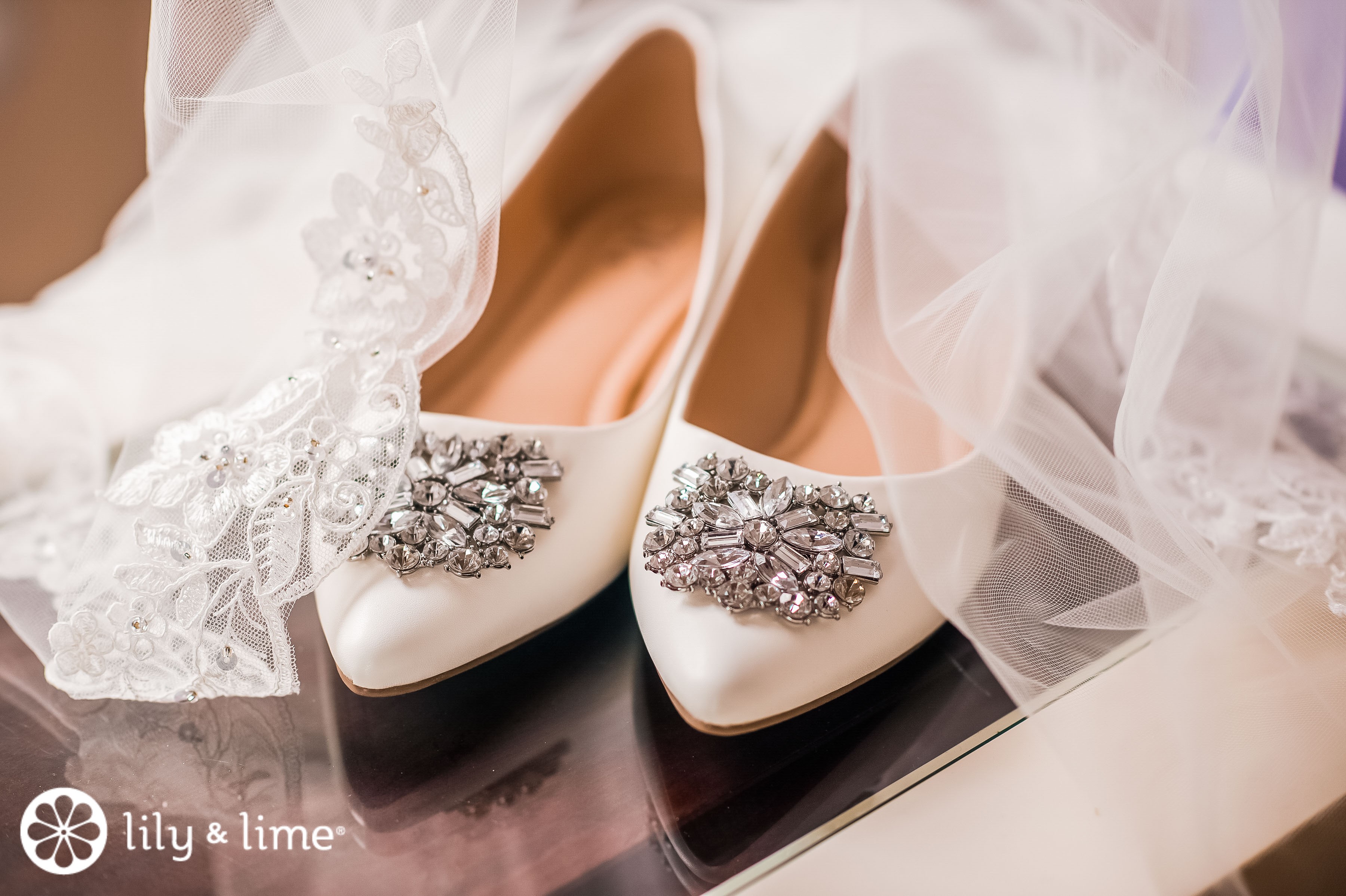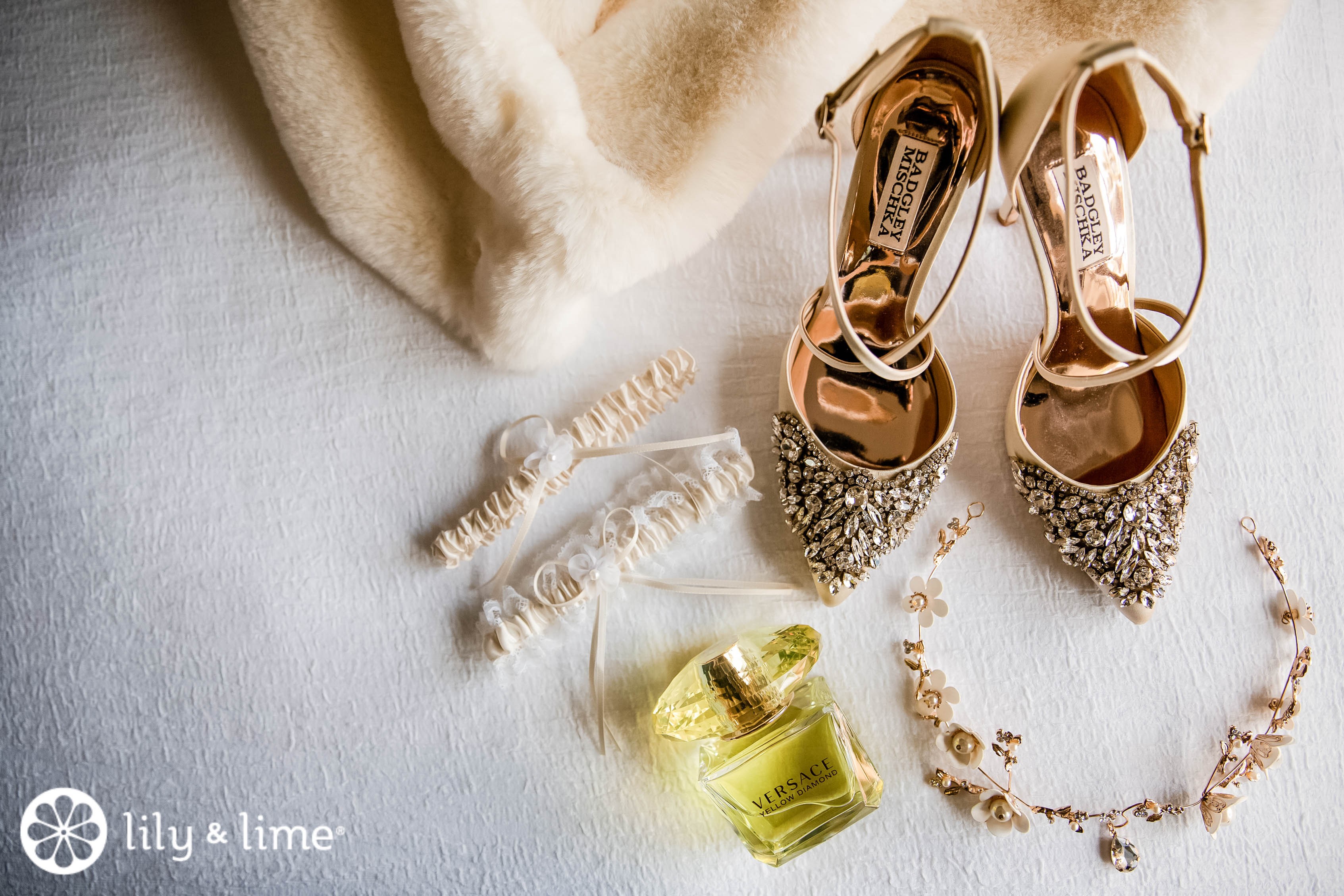 Nothing in the world is more romantic and quite magical as a winter wedding. It's that time of the year when it's all about love, happiness, and new hopes. You can actually feel the love in the air. From soothing and happy holiday music to wintry florals, there are endless possibilities for a classic winter romance or we say for a winter wedding. From wearing a sexy and warm weather attire, nothing says chic like adding a faux coat to your bridal look, to crafting an outdoor bar to actually capture the spirit of the season (or should we say spirits), all these details always add warmth and charm to even the frostiest of days!

Without any doubt, the winter season is such a magical time of the year for all the newly engaged couples to tie the knot. From crisp and chilly weather to festive entertainment to glamorous color schemes, there is so much to embrace in the winter season. Not only this, a winter wedding gives endless and unique wedding photography opportunities to our affordable and professional wedding photographers. Planning a winter wedding is fast catching up with summer as the most popular time to say 'I do'.The nights might be darker, but the sparkles are brighter, and the ambiance is merrier. The whole day will be bursting with endless romance.

Winter weddings are filled with a special 'something' that can't quite be defined in words. It's a feeling that only all the soon-to-be-married couples who are planning their winter wedding will experience and witness. Well, we believe that a part of the magic can be assigned to the proximity of the holidays and the lights, and warm memories this romantic and chilly season holds. Another dash is due to the icy chill in the air—the one that spurs our beautiful brides to set up custom coffee and cocoa bars at their wedding receptions set out baskets full of Pashmina scarves during cocktail hour, and wrap themselves in the most beautiful furs as they wave goodbye to guests amid the glow of festive sparklers. But the most enchanting element of all? The selection of a color palette that matches the landscape we all dream of waking up to each Christmas morning — white, white, and more white, as far as the eye can see.

Well, winter wonderland nuptials are upon us, and we and our talented and experienced wedding photographers are more than ready to drool over the snowy all-white wedding decor, details, and fashion! White is surely and typical for winter when everything is covered with snow! Rock white with a little tint of sparkle or icy blue always lends a refined wedding decor detail. White wedding dressing for an elegant all-white bridal look, gracefully paired with white mittens, fur, booties, and lastly a white bridal bouquet! An all-white wedding decor unquestionably creates a real fairy tale ambiance for any winter wedding. From romantic white wedding receptions to cozy ivory wedding decor details, we can assure you that you and all your wedding guests won't be able to turn away from your stunning and charming white winter wedding!

An all-white winter wedding is one of the easiest, least expensive, and most effective wedding themes in all white. It always doesn't have to be dazzling and gleaming white, you can pair up white with ivory or cream shades. But in short all you and your partner are looking for an absence of color. The overall charm and charisma of having a white winter wedding will be such that your wedding guests will not stop gushing about it! It will leave an eternal and lasting impression on the hearts and minds of all your wedding guests! It will be classic, simple, and beautiful, and thus you won't have to struggle to match everything to one particular shade. An all-white winter wedding will be nothing but magical and enchanting!

Talking about white-wedding decor ideas, then trust us, the ideas are endless. Contrast is not the name of this particular decorative game. Instead, the drama unfolds in the best way possible from the repetition of a single shade in various textures and will surely surface throughout your wedding day! The result of all white wedding decor will be something extraordinary that even you and all your wedding guests will not stop adoring. Brilliant wedding altar, aisles, and tablescapes that are understated and indescribably luxe and splendid, all at the same time. The single shade of white incorporated in all your wedding decor will offer a bucket full of opportunities for our professional wedding photographers to capture all the wedding photos in the most creative and unique way possible! In the end, all we wanna say is that, while others may be longing for 'snow, snow, snow' a la white Christmas come December, you will find us dreaming of a 'winter white wedding for this and every holiday season!

Fresh white snow will be another perfect addition to your all-white winter wedding. So, just let it snow. If you, your sweetheart, and your wedding guests get lucky, then there might be chances that everyone will witness a snowy wedding day. But if by one percent it didn't snow, you still have the chance to turn your wedding reception into an alluring winter wonderland! Just like Kate Middleton has fresh and green trees lining her wedding aisle when she walks down Westminster Abbey, you too can have a wedding aisle lined with snow as a perfect addition to your white winter decor! For a snowy feel, you can just spray bare branches white and use them to frame doorways to recreate the feeling of a snowy oasis!

To have a flawless and mind-blowing all-white winter wedding, you will find plenty of inspiration from our blogs! From table decor ideas to wedding lighting ideas, we have everything sorted for you. All you have to do is read our blogs and gain some inspiration for your white winter wedding. Though here are some DIY wedding decor tips that you can use for your table decor. You can sprinkle silver snowflakes and table crystals over the white stain tablecloths to make your wedding reception shimmer and radiate while welcoming all your wedding guests! Well, for your guest's name, you can simply write their names on pretty white and silver snowflake place cards, and then put some tea lights in special snowflake candle bags. All these decor details will add warmth, glamour, and sparkle to your all-white winter wedding decor.

For a more romantic and cozy ambiance, we just want to suggest that try and keep your wedding lightning low around the room. If your winter wedding venue has beautiful outdoors adorned with bushy trees and lovely seasonal blooms, then consider hiring some lanterns to decorate the exteriors with it! You can also use white church candles inside and outside for a more gorgeous and cozy vibe during the chilly nights! For a more impact look, how about hanging one or two giant white snowflakes from the ceilings or with the trees (if you are planning an outdoor wedding reception under the starry city skyline)? If you are into this decor idea, you can Google up various websites and order some wonderful 'Strala snowflake lights' which you can easily use to create a curtain of illuminated snowflakes around the walls and actually bring the true essence of snowflakes!

Well, you can also get whit confetti and scatter it on your wedding tables as decoration. Just a pro tip here, keep your wedding stationery simple and monochromatic. For your wedding reception, you can garnish the tables with white satin tablecloths and for a really stunning effect, you can have white chair backs too! Of course, any candles and table centers need to be white, cream, or ivory – we don't want any pops of color here!

If your wedding budget is not a big deal for you, and you can stretch it a bit, you can always plan to have an ice carving of the main table, and as for your wedding favors, how about all white delicious homemade coconut ice? What's said on this?

I think we have talked enough about all-white winter wedding decor ideas. How about we talk about your white winter wedding attire and look for your lovely bridesmaids? Well as your big and expensive white trending wedding dress, you can also consider putting your bridesmaids in white too! In case you need ideas and inspiration, you can always look at Pippa Middleton's wedding. She did the same thing and it worked flawlessly for her! Her wedding dress and especially her bridesmaid's wedding dress were in the headlines for quite a long time! Wear the wedding dress that you shopped from your favorite designer and carry an all-white bridal bouquet to complete your all-white winter bridal look! You can give your adorable flower girls and stunning bridesmaids winter white posies to resonate with you!

Your cute and littlest maids (and the biggest fans) will surely adore being dressed in the same shade as you are. They will be full of joy when they will see you wearing the same color wedding dress as theirs and walking down the aisle! To enhance their entire look, don't forget to order a matching bunch of posies for them to carry and a sweet flower crown with trailing white ribbons will be a lovely and perfect touch too to their entire look! Our wedding photographers would love to capture all the excitement and happiness on their faces in the best of frames!

For your handsome groom and his charming squad of groomsmen, you can make them wear white waistcoats, cravats, and buttonholes in order to have alluring white winter wedding couple portraits! From a lovely boutonniere for him to pretty lace shoes for yourself, white will perfectly match up with every detail of your wedding day!

Well, before you walk down the aisle in that stunning white wedding dress towards the love of your life to start the new and happy chapter of your life, how about posing for some first look wedding photos in the white snow? Allow our team of affordable and professional wedding photographers to capture your first look wedding photos outside in the white and fresh snow for a dreamy picture that will surely make you all like it on Instagram!

For your memorable white winter wedding ceremony ask your wedding planners to have an aisle of white rose petals lined by wintry branches dripping in crystals creating a perfect and outstanding white winter wonderland! For your wedding altar, your flowers don't have to be red to celebrate the season of love! A white floral arch will undoubtedly make all your wedding guests feel like they are walking in a white winter wonderland!

Now here comes the moment when you are all set to wish goodbye to all your loved ones behind and head with the love of your life. Well, completely depending on your wedding destination, there may or may not be the chances of snow at your white winter wedding. Well, if it snows then great, and if it doesn't then also you don't need to stress about it as white Flutter Fetti will also provide the same effect as the snow (except there won't be any chill). So, join hands, exchange a romantic kiss, and make a wish as the flurries fly, and allow our wedding photographers to capture the essence of your white winter wedding in the best way possible!

Sticking to one color palette for your wedding day can be very effective and the results can be mind-blowing, especially if it is white and you are planning a winter wedding! We have shared some of the 'best of the best' in monochromatic all-white winter wedding ideas that we are pretty much sure that you will be swoon over!