Devon and Bobby's Snowy Denver Wedding to Remember!
January, 25 2023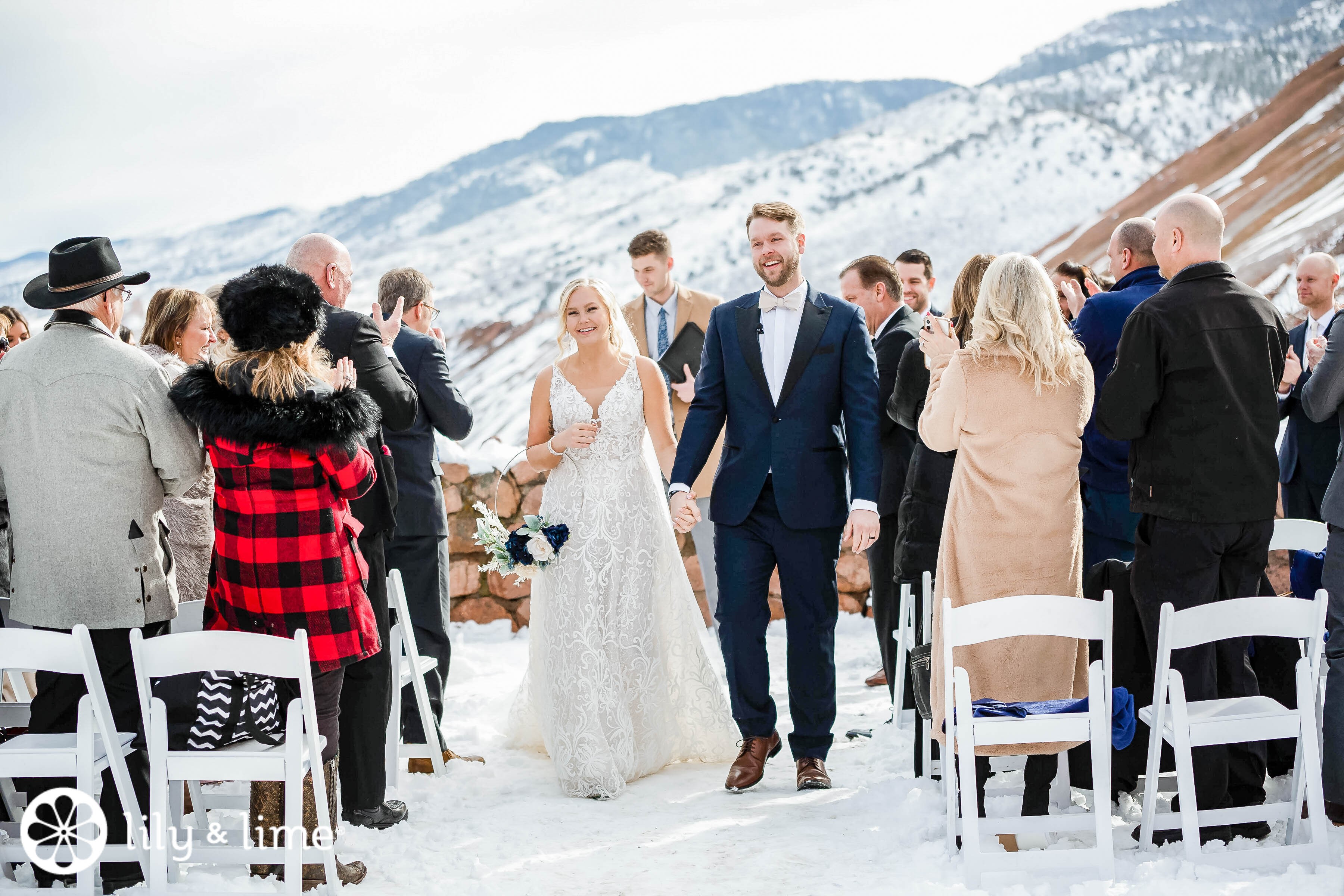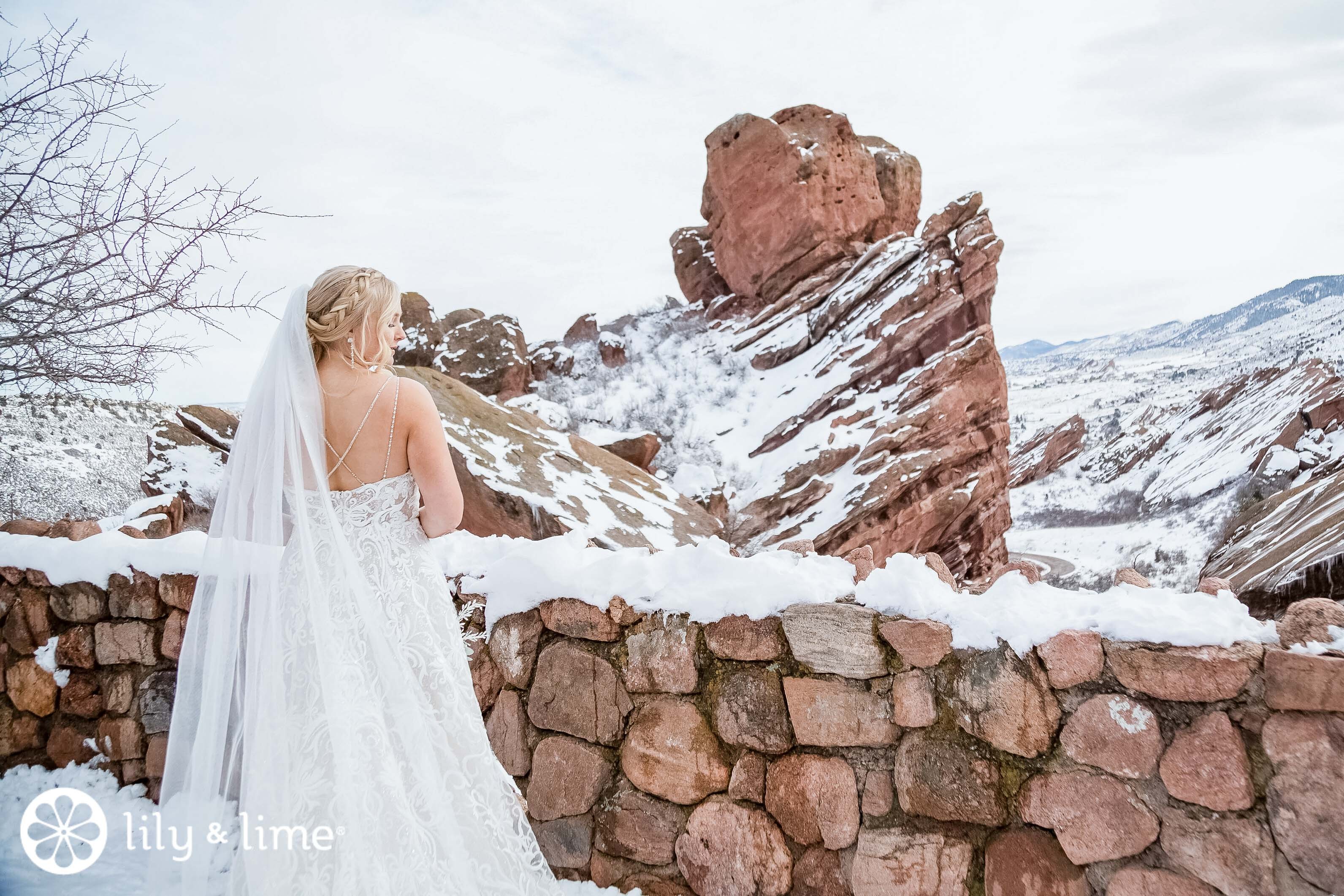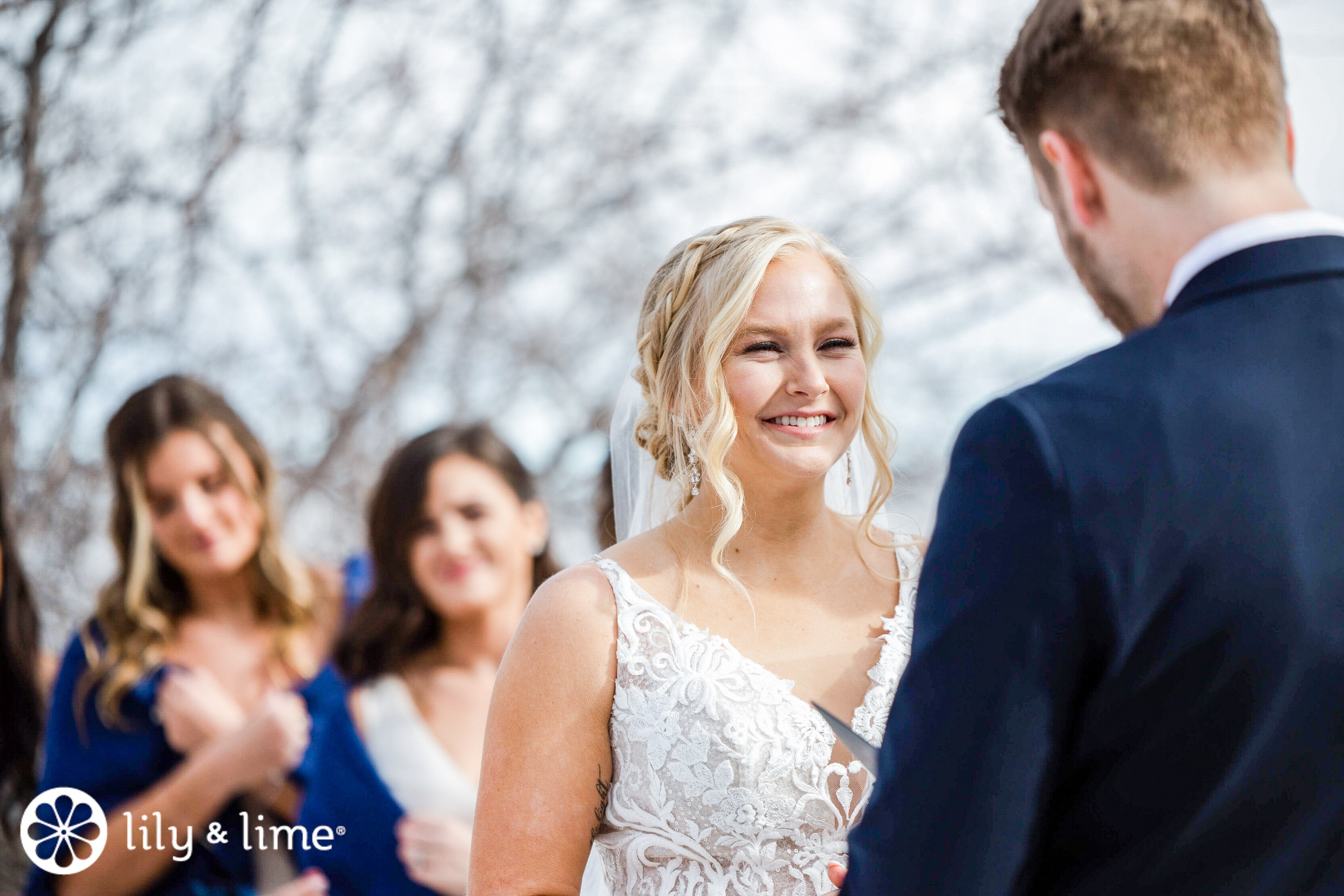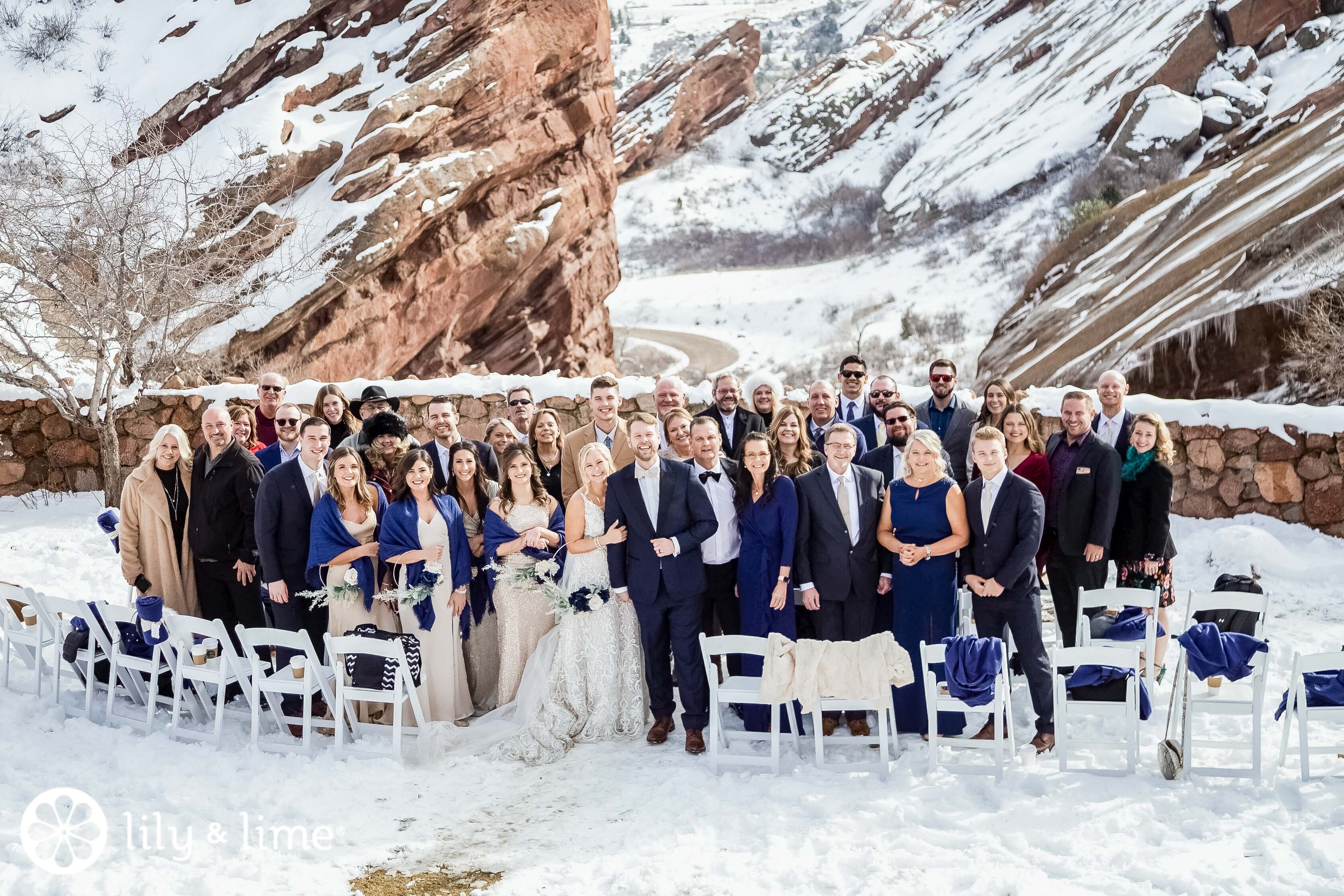 Every love story is unique and special, like a lone snowflake with its own structure and magic within it! When two people come together, they create their own stories, their own routines, and their own inside jokes. They have their own meet-cute, plot arch, and also their own chance at happily ever after. Every couple deserves their own fairytale, and we are lucky to be in an industry that enables us to see real-life fairy tales every day. There is no joy quite like that familiar feeling of a blushing bride finding her forever soulmate and vowing in front of her loved ones to hold on forever. Devon and Bobby's winter wedding is quite the winter fairytale of its own. From the Frozen-Esque backdrop, the ethereal snowy vibes countered with the warmth of love and the giddy feel-good ambiance. While there are many weddings we encounter, this is surely a winter wonderland dreamy wedding that will forever have a home in our hearts.
Speaking of forever homes, Devon and Bobby decided to have their dream wedding in Mile High City, and we all know they can't go wrong with that! Since gold was found in Cherry Creek in the late 1850s, Denver, often known as the Mile High City because of its elevation of 5,280 feet above sea level, has been a hive of activity. It is now a top destination for tourists and one of the trendiest areas to live and play in America. Denver is a thematically stunning city with a variety of sights and activities for everyone, from families to couples, and it receives more than 300 days of sunshine annually. The Rocky Mountains serve as the city's background. Denver has a ton to offer, whether you want to explore the Denver Art Museum, go shopping and gallery hopping in Cherry Creek North, or spend the day or the night observing animals at the Denver Zoo. Due to the abundance of beautiful wedding venues in Denver, there are many reasons to consider getting married there. This stunning city will never cease to amaze you with its wide range of options, from the city's relaxed rural attitude to the city's stunning rocky mountain environment. We assure you that, proudly situated in the South Platte River Valley, a little to the east of the breathtaking Rocky Mountains, your unique downtown Denver wedding will stand out and prove to be unforgettable.
There are many vibrant, busy, and bustling sites in the city where you may have your ideal wedding. There are several wedding locations in Denver, but a few of the more well-liked ones include Villa Parker, Stonebrook Manor, and the Pines at Genes-ee. Civic Center Park in the heart of downtown, Washington Park, Cheesman Park, and City Park in the vicinity are just a few of the city's parks that would provide the ideal site for some gorgeous engagement picture locations. One of the top outdoor entertainment venues in the nation is located just outside the city limits in Denver's most well-known park, Red Rocks Park & Amphitheater. Your Denver wedding photographer will have the ideal setting to capture your romantic moments in every nook and crevice of this beautiful city. Put your trust in us! In this city, there are a few outstanding wedding locations that never fail to wow. We guarantee you won't be dissatisfied, whether you want to unwind by strolling through the streets of this city with your sweetheart while our wedding photographers and videographers capture every step you take together hand in hand, or you can't get enough of jaw-dropping natural-filled backdrops in your wedding album. Without a doubt, Devon and Bobby made the right decision when they decided to have their wedding in Denver, and the results are seen in their wedding day photos!
The couple hosted their wedding ceremony at the lonely Red Rocks Trading Post. The best of Colorado is at Red Rocks, which also offers mouthwatering vistas, fine dining, and first-rate service. A full-service restaurant, interactive exhibits, a history of the venue, the Performers Hall of Fame, and special event spaces that mix Red Rocks' stunning natural surroundings with the thrill of rock 'n' roll can all be found in the 30,000 square foot visitor center. The ideal place for a mountain vista wedding without the drive is the Trading Post Backyard. This location offers breathtaking views of the stunning Red Rocks formations in a cozy garden setting. It is situated just behind the Red Rocks Trading Post and underneath the Amphitheatre. The Trading Post Backyard can accommodate up to 200 people for a wedding ceremony just (no reception). They can accommodate your ceremony and reception in the Trading Post Backyard for a wedding with up to 100 guests. The Rock Room, which incorporates a touch of nature into the event, is constructed around one of the famed red rocks. This suite offers breathtaking views of the iconic Red Rocks landscape thanks to sliding glass doors that extend onto the lower patio. The Rock Space, which can hold up to 150 people sitting or around 120 with room for dancing, is the perfect location for wedding receptions. However, our lovely couple only used the ceremony site of the location and moved to another location for their reception.
After the lovely ceremony, the couple had their reception in ViewHouse Ballpark. How about a celebration that offers a view? Take advantage of nearly 20,000 square feet and the special events staff can completely personalize your experience, whether it's for a small 20-person dinner or a grand celebration for 2,000. Within the area, there are several distinct venue spaces. The open design of the dining area is perfect for large happy hours and celebrations. comfortably accommodates up to 150 people for a cocktail event or 90 guests sitting. This space is the ideal fusion of form and function with rustic, reclaimed wood and industrial-type garage doors that lead onto the diverse courtyard. There are all the required audio/video considerations accessible, and the floor design and seating configurations may be customized to meet the specific needs of any celebration. Business luncheons and more private, informal meetings may be held in this pleasant, lodge-like setting. The Living Room is perfect for private sporting events for up to 15 people or cocktail celebrations for up to 25 guests. It has a private fireplace and a huge flatscreen TV with plug-in possibilities for presentations.
For up to 500 people, the huge covered courtyard provides many opportunities for outdoor events. The opportunity for outdoor entertainment and team-building exercises is encouraged by the acoustics for live music and the well-kept lawn. With its stunning 129′′ LED TV, you may watch sporting events or create your own graphics. For informal meetings, the cabana sofas around the periphery are ideal. Volleyball, enormous beer pong, and Jenga are just a few of the activities available. For chilly evenings, there are fire pits and outdoor heating options. The indoor rooftop bar elevated area, located on the second-story indoor bar, will wow your guests with breathtaking views of Coors Field and the lovely Downtown Denver cityscape. Last but not least, the enormous outdoor terrace at ViewHouse Ballpark is an elevated area that will wow your visitors with breathtaking views of Coors Field, bustling Market Street, and the lovely Downtown Denver cityscape.
While the location brought a lot to the table, the couple brought real magic with their charming persona and vision! Devon and Bobby turned their special day into a dream! The theme for their wedding seemed perfect for the season, with white, evergreen, and blue being the main themes, with dappled hints of silver and gold for an ethereal feel. On the wedding day, our Denver wedding photographers captured some of the wedding details in lovely photos, as the duo got ready for their exciting day ahead. Devon got ready in a snow-white pajama set with black details. Soon she slipped into a gorgeous lacy trumpet-cut wedding dress, with a cascading train and veil. She had her hair in a classy bun, and he carried a floral hoop bouquet adorned with blue, cream, and green tones, and her jewelry and makeup minimal. Our bride completed her look with striped socks and ankle booties, staying warm in the cold outside. Her bridesmaid wore matching bridesmaid dresses in a champagne hue, and they all wore matching scarves in a midnight blue color, all the while carrying matching hoop bouquets!
Our groom Bobby was looking dashing in his blue suit, white shirt, and cream bow tie. He accessorized the look with tan formal shoes and a winning smile. His groomsmen wore matching blue suits and the wedding party looked stunning in the gorgeous tones of blue, white, and champagne. After getting ready, the couple walked down the aisle and took their vows in front of the stunning backdrop of the snowy mountains. After sawing the vows and exchanging the rings, Boddy swooped down and kissed his wife with quite the flair. After the ceremony, the couple, along with the guests, posed for some lovely group photography. Our Denver wedding photographers also captured the duo in some stunning couple portraits. The photographer did a phenomenal job of capturing the wedding day in all its glory, whether it is the personalized drinkware, "Snow In Love'' balloon details, sock details, or the stunning backdrops, each as jaw-dropping as the last.
While our most well-versed and well-intentioned speeches can fall flat, a picture holds the power to awe and win most hearts! The way a couple communicates and shows up in the wedding pictures tells an unforgettable tale about them as a love story. We can't stress enough the importance of professional wedding photography, as it's one of the most precious investments you will be making as you plan your dream wedding. While there are flowers that need to be picked and color themes that need to be narrowed down, there are dresses to be tried, and cake flavors to be tasted, it's the photographs that will bring a wave of emotions when you are 80 and reminiscing your love story. Photographs have a mammoth role to play in every life event, and your wedding day is no different. The photographs, tangible and nostalgic, get to stay on forever, and even when they are yellowed with age, they still murmur a story in their reflection.
The truth is that there are only a handful of days in your life that you will cherish forever, and your wedding day is sure to stand the highest on that list. Every couple would love to seize the charm of the day in ideal photographs, the walk, the glances, the decor, and the guests, among other thighs! Having it captured in stunning pictures will help you relive your wedding day memory for the rest of your life. The photographs from a wedding sure say a lot about the day and capture a lot of special and sensitive moments that we, as humans, might miss but the camera picks up. Our Denver wedding photographers did an excellent job of capturing the beautiful couple in the gorgeous snowy backdrop. We particularly love the way the Denver wedding photographers captured the couple's fun and quirky sock shots and the wild and free laughter against the Denver snow! The delicate moments from the day were captured with grace, as these are the bits that couples want to cherish and our professional Denver wedding photographer captured the treasured moments with a skilled hand.
Weddings offer an opportunity to add a bit of larger-than-life magic in the middle of the regular, the kind of magic that exists in movies, fables, and fairytales, but also in real life, among real people. Weddings are beautiful in every shape and form and can make even the most seasoned cynics among us go "aww". The perfect wedding day is a fruitless search, as all weddings, in their very definition, are perfect. Every couple brings to it their own individual story and carries their own magic which makes them whole. Sure, some things didn't go exactly as you planned, the veil was not the exact same as the one in your Pinterest board, and the flowers might be something entirely else, but these are the things that make a wedding complete and unique! This is why even before the wedding day began, it was already a perfect day because two people love each other so much, they are here to claim their share 'forever'! Speaking of forever, Devon and Bobby's special day looks like it has been stolen from Frozen or a winter wonderland love story, and is the closest thing to perfect that we have seen in a while. Whether it is the lovely snowy backdrops or the happy glow of the reception, every frame is admirable. The gorgeous couple was captured in stunning frames which will lead to memories that will live on forever! Whether we talk about the classic tones of the wedding decor or the minimal but nature-rich vibe of the wedding day, whether it is the ethereal setting or the pops of color, everything works together to create a wedding to remember. This is a wedding that will make the reader want to get married in a snowscape, and have their Elsa moment, and we wish the couple a lifetime full of fairytale moments ahead!