A Charming Houston Military Winter Wedding!
December, 19 2022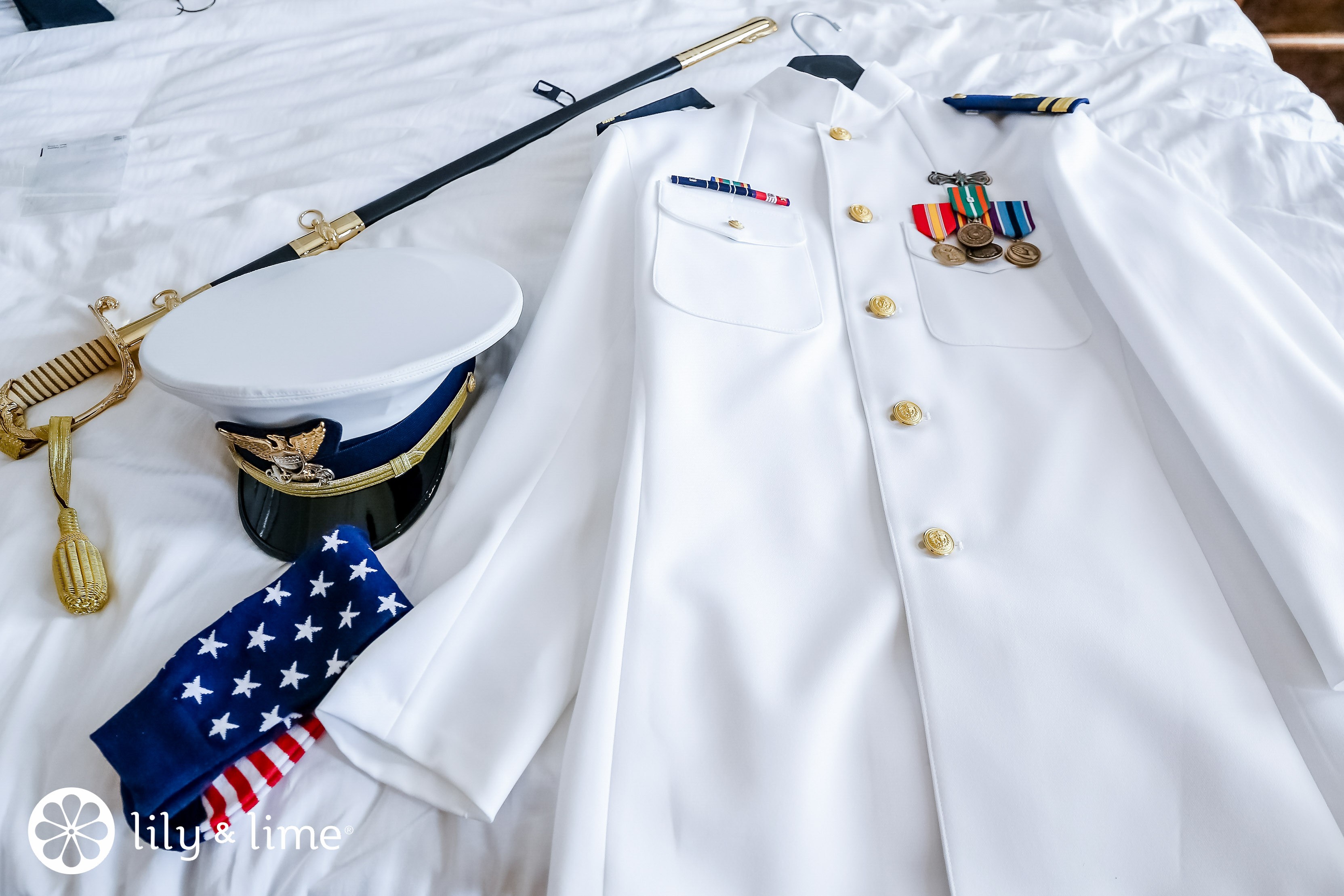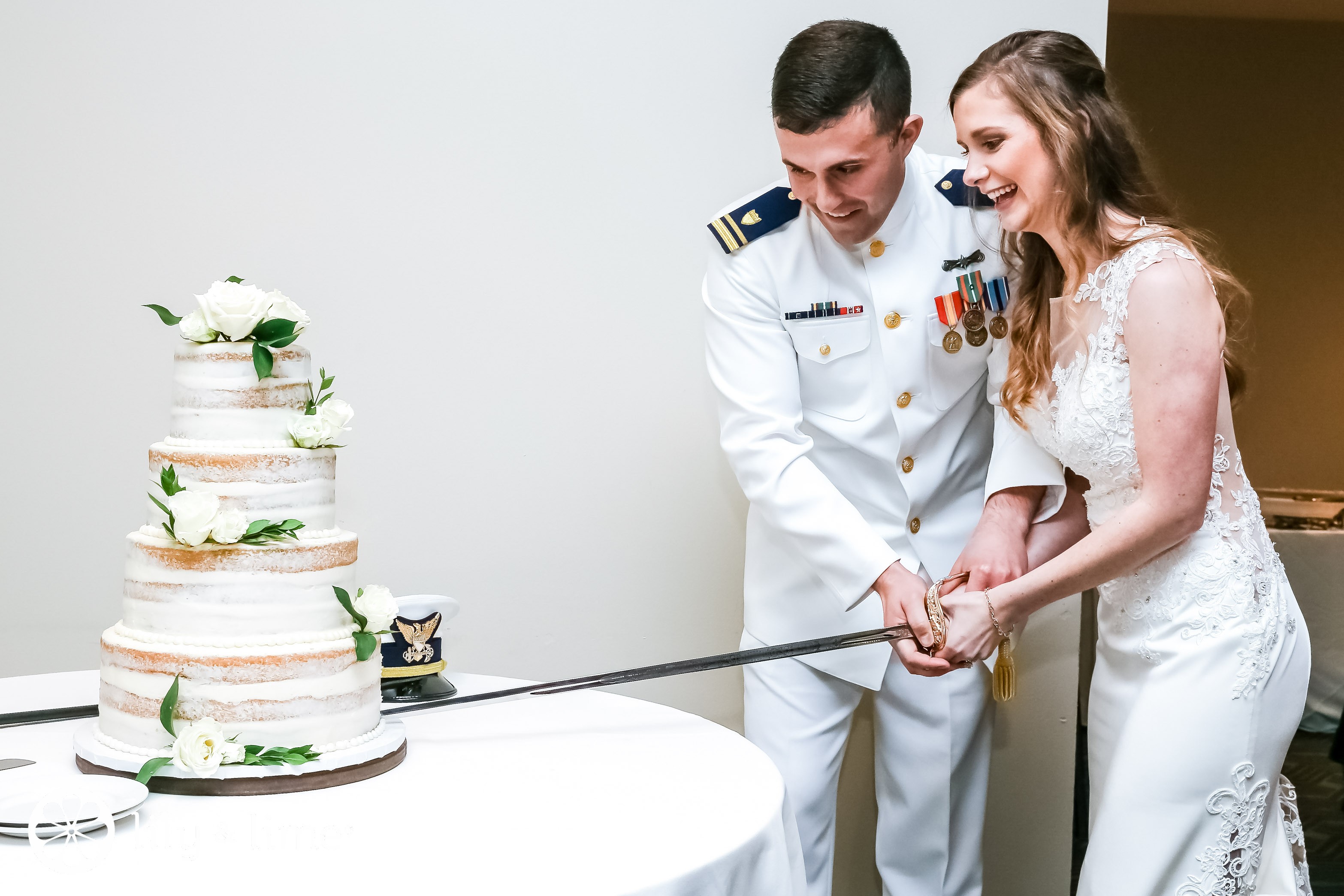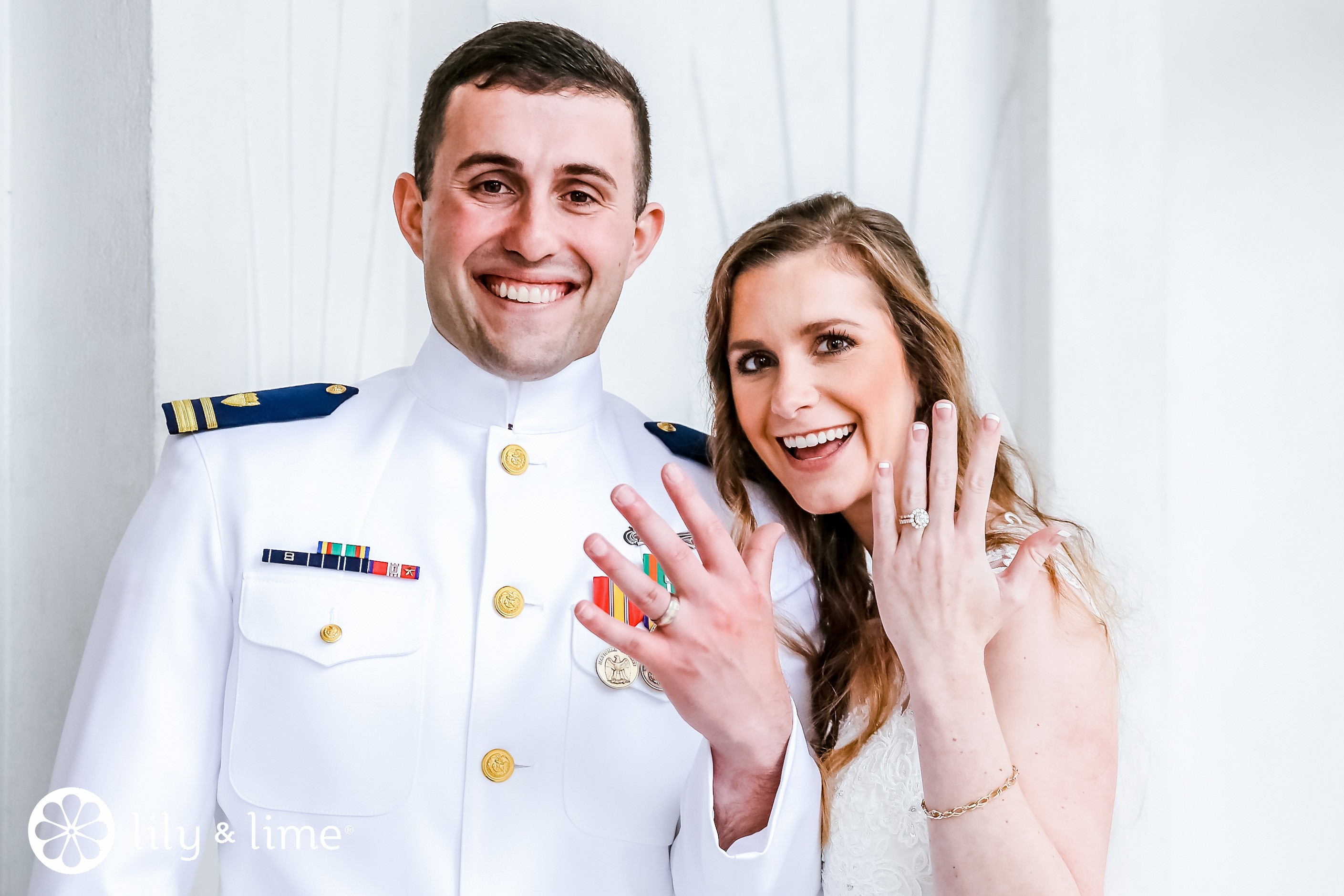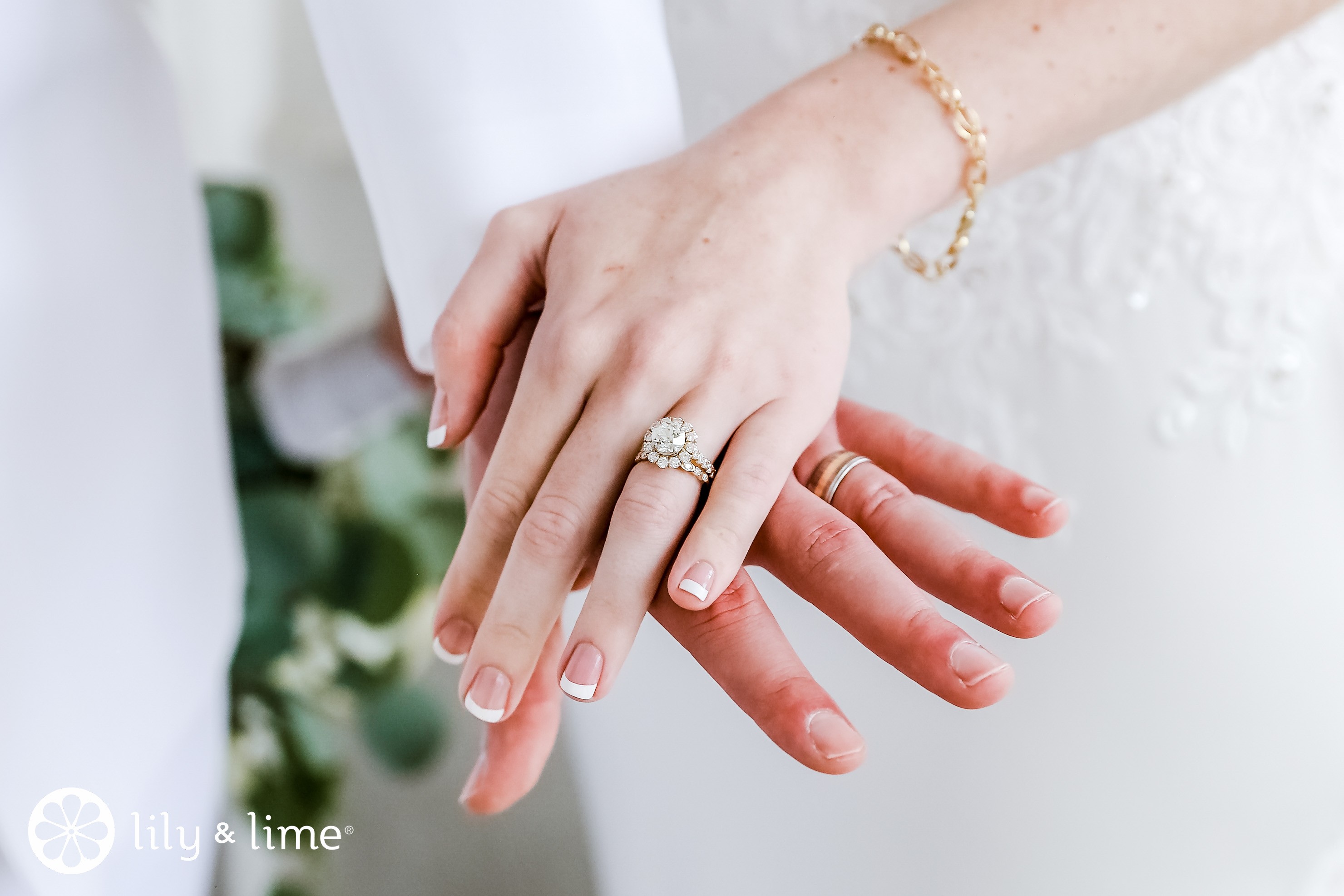 A beautiful and fine tapestry of beautiful moments makes up life. There are those days that shine with the brightness of a thousand suns, even if we have hundreds of ordinary days. These are the "main character" events in our lives—the larger-than-life occurrences that cast all other experiences in an afterglow. Finding your special someone among the astounding amount of people in this world and deciding to spend the rest of your life with them is undoubtedly a life-changing decision. People still fall in love despite all the odds. Then they decide to spend their "forever" with each other! Although it seems nearly inconceivable, it happens every day all around us, like small miracles scattered around, encouraging us to trust in the power of limitless love.
Being able to spend the rest of your life with someone who really loves you is a valuable thing, whether you've been planning your wedding forever or it's just recently become a reality for you. We are fortunate that our line of work allows us to see a couple finding love. Every time we get to write about a couple that is so madly in love that everything else is just a blur for them, our faith in love, which may sometimes get a bit jaded, is revived. Love inspires, heals, and makes us smile even through the most trying periods in life. Our serotonin levels surge as soon as we get to see a love story. A delightful and once-in-a-lifetime event, seeing a love story blossom from a spark and take flight is a front-seat ticket to magic and we love it! Love is one of nature's amazing gifts because it constantly fills us with wonder and delight. We can never get enough of the beautiful depictions of love, and Caitlan and Micheal certainly provided us with something new and fascinating to remind us of the power of love.

Today, we're presenting Caitlan and Micheal's love story from Houston, Texas, and we can't stop raving over this lovely pair and their gorgeous military wedding in the Texas winter. Caitlan and Micheal's wedding is endearing, traditional, and sentimental enough to melt your heart. It combines all the picturesque, romantic, and aesthetic qualities with delicate touches of elegance and a generous helping of warmth. As we share their love story, take a look at some of the gorgeous pictures from this wonderful couple's wedding day.

The thing with Houston is that it is well known for a lot of things, and being tragically beautiful and photogenic just so happens to be two of them! It is the biggest city in Texas and the fourth-largest metropolis in the whole nation. The city is a hub of activity, from elegant eateries and delectable cuisines to stimulating arts, grand hotels, cutting-edge shopping, and lively nightlife. And that's just a portion of it. The Space Center Houston and the city have many connections! From the historic Houston Heights, Houston takes you on a crazy adventure that includes seeing the Houston Grand Opera, strolling through the Museum District, and finishing with a spectacular evening spent taking in the city's nightlife. Houston has a lot to offer. In addition to having the most magnificent performing arts in the world, it is known for having a cheap cost of living owing to its independence. The city appears to have a lot to say, and we are here to listen and capture! It has magnificent tourist attractions, towering architectural monuments, attractive parks, museums, and more! Houston offers a striking skyline and the ideal ratio of green space to concrete. Most photographers want to capture the beautiful city in the most creative images possible! How about structuring your love story around this stunning city and contributing to the art? You may paint your love tale in vivid bursts of color and character using the city's well-known and lesser-known pockets of sites. There is no wonder that this duo used this gorgeous city as the backdrop of their memorable moment!

Caitlin and Michael chose Sacred Heart Church, Galveston, as their ceremony venue, and it comes with a lot of history of its own. The first Sacred Heart Church, a French Romanesque building constructed by renowned architect Nicholas Clayton in 1892 and subsequently destroyed in the 1900 Storm, was replaced by the Sacred Heart Catholic Church, which was built in 1904 and was created by Brother Peter Jimenez. The current structure was built in 1903–1904 under the leadership of Rev. D. J. Murphy. It is a well-known landmark in the city and has complex flying buttresses, octagonal towers, decorations, and a variation of arches. The design shows Moorish, Byzantine, Gothic, and Romanesque influences. Galveston's expansion and improvement have been significantly influenced by Sacred Heart Church. The church's gorgeous white backdrop offers a start and clean slate for a couple to have their wedding ceremony in. After the church ceremony, the couple moved to another location for their wedding reception- The Tremont House!

The Tremont House has eight exquisite locations totaling over 16,000 square feet that can hold up to 800 people. The Sam Houston Room's brick-lined walls and the elegant Tremont House Ballroom's 14-foot ceilings are the highlights of the wedding venue. Even the whole Rooftop Bar is available to rent for an exquisite wedding and celebration. A meticulous catering manager and wedding expert will collaborate with you at every stage to make sure your special day is perfect. The Tremont Ballroom, which can be found on the top floor of the Old Davidson building, is a roomy choice with a balcony that looks out over the Galveston Mardi Gras arch. As you say "I do" to your one and only in this magnificent setting, invite family and friends to witness your special moment. The ideal location for a spectacular wedding and celebration is also a rooftop bar. Making wedding memories is made easier by the stunning vistas of downtown Galveston and the bay. Needless to say, The Tremont House is a sight to behold and our lovely couple was in love with the venue and wove a gorgeous wedding reception around it to do the venue justice.

With the city of their dreams setting a gorgeous venue for their ceremony and reception, Caitlan and Michael were well-equipped to live a wedding day to remember. On that lovely December morning, the two decided to get ready for the most important day of their lives. Michael wore his dashing US Navy uniform in glorious white, while his groomsmen were dressed up in royal blue suits, white shirts, and red neckties, along with white boutonniere, and accessories with tan formal shoes. Our Houston wedding photographer took this opportunity to capture some lovely detail shots and group shots of the groom with his groomsmen, while his bride got ready. Caitlan, on the other hand, got ready with her group of bridesmaids, her in a white robe while her ladies wore bright red robes. They posed for some stunning group photographs for those essential getting-ready shots! Soon Caitlan slipped into her wedding gown- a stunning trumpet-cut dress with lace overlays and delicate details. Her hair was done in cascading curls and left open, and a beautiful veil and her white, green, and red bouquet completed her bridal look. We especially love the shot of Caitlan with her mom as she helped her daughter get ready! Her bestie girls are dressed up in maroon bridesmaid dresses and matching bouquets to complete the picture.

After getting ready, both parties reach the church for their church ceremony. Caitlan walks down the aisle with her dad, while Michael is walked down by his mom. They said their vows, and were soon declared married! After the ceremony, the couple posed for our Houston photographer for some group photography, as well as couple photography. They then managed to get away with some lovely portrait shots, frame-worthy "just-married" clicks, as well as bridal portraits. The couple then went to the reception venue, where they got ready for the celebration. The four-tier naked wedding cake with white floral details was just stunning, and the white and gold table setting was classy and minimal. The couple then had their first dance, cake-cutting ceremony, as well as their toasts, all memorable moments gloriously captured by our Houston wedding photographer to create lasting memories.

A picture may convey a lot of information even when words can't. Pictures are placed on bedside tables, gallery walls, refrigerators, and mantles for a reason. They are tenderly tucked away in wallets and old memory boxes with dog-eared and aged photographs. Even when memories falter, there is something magical about a photograph. But when it comes to this adorable pair, each of their stunning photographs expertly captures the story of their charming love. A couple spends months planning their wedding, organizing every crucial detail to make sure the big day is all they had thought it would be. This takes substantial preparation, several phone calls, errands, and plan Bs in order to bridge the gap between your perfect wedding and reality. When the wedding day finally comes, it disappears in an instant! The day is a joyous tangle of events that plays out like a fast-forwarded picture of the most fantastic day of your life because of all the strong emotions, customs, and activities involved. But the images are what endure and continue to convey a narrative!

The reality is that throughout your life, you will only genuinely treasure a select few memories, and your wedding day will undoubtedly be at the top of that list. Every couple wants to capture the beauty of their special day in the perfect photos, including the flowers, the sneaky glances, the vine-adorned aisle, and the sparkling sparkles in their wedding shoes, so they can recall the happy occasion whenever they like and be greeted by the memories of the day as by an old friend. Photos from a wedding unquestionably show a lot about the celebration as well as many poignant and important moments that individuals could have missed but that the camera recorded. Our Houston wedding photographers did a fantastic job of capturing the gorgeous couple. Every picture is carefully taken and can be stated to be worthy of framing, whether it be the serene and delicate moments from the stunning couple's photographic session or the fun moments of the pair dancing for their first dance. The pair was carefully positioned against the most stunning of backdrops by our top-notch wedding photographers in Houston. We really like how Caitlin and Michael's fairytale moment was caught by the Houston wedding photographers as they gracefully stood in front of the breathtakingly beautiful outdoor background. Our talented Houston wedding photographers gently captured the delicate moments of the day since they are the ones that couples will want to remember forever.

A wedding is a reminder that fairytales exist and love is magical. It gives us hope that true love will find us all and that happily-ever-after can happen outside of romance movies and novels. Anybody may get emotional at a wedding since they are lovely in all their forms. In the end, what counts is that every wedding day is perfect in the eyes of the lovers, which is why that is the case. Every couple wraps up their love story via the unique charm and tale that they each offer to the relationship. Even if there were a few hiccups or things that didn't go precisely as planned, these tiny details are what make a wedding beautiful! The wedding day was already "wonderful" before it even started, as two individuals there who really loved each other to stake a claim on "forever"!

Regarding forever, Caitlin and Michael's wedding day was picture-perfect, appearing like a scene from a romantic novel. Every shot is magnificent due to the stunning surroundings or the event's light and minimal mood. Beautiful images that perfectly caught the ideal couple bear witness to themselves and create lifelong memories! Whether it's the patriotic ambiance of the wedding day or the modern, sophisticated, and yet minimal elements of the wedding décor, everything comes together to make the wedding day memorable. We wish the adorable couple a lifetime of happiness as they set off on their path to a happy ending after their wedding, as well as on their adventure!