Simple Wedding Projects to Add A Personal Touch to Your Winter Wedding
December, 2 2022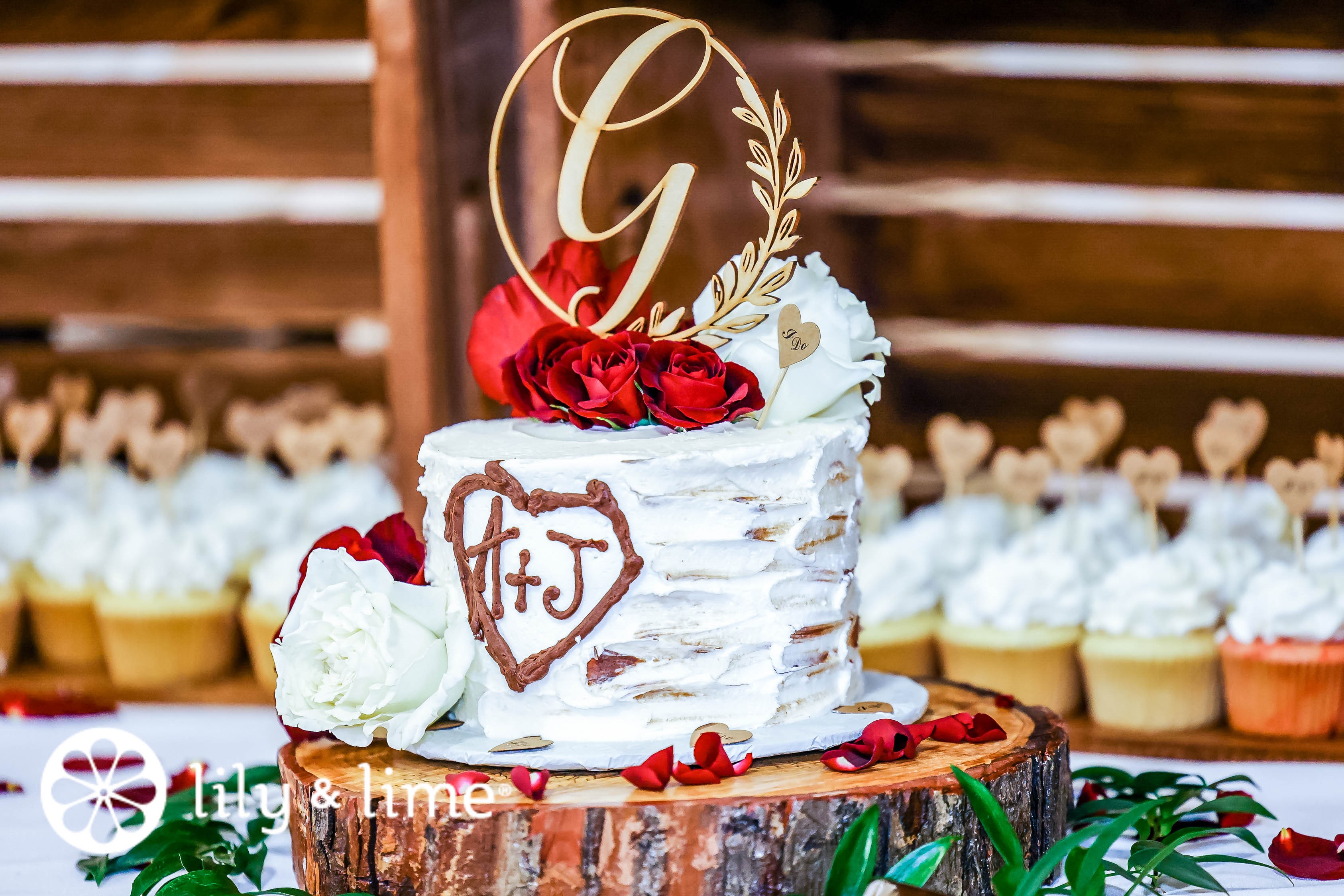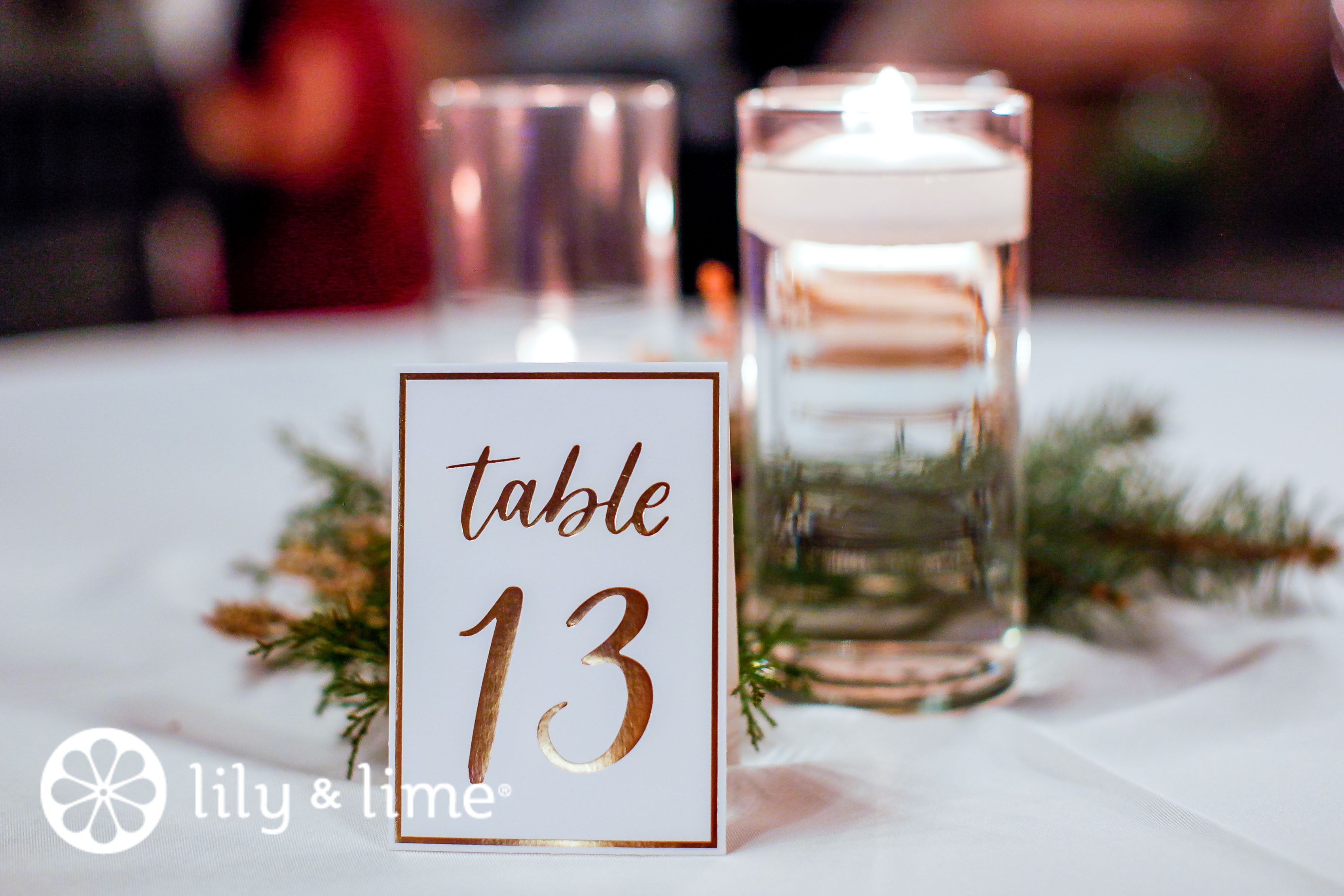 When you plan a wedding, you go the extra mile to make your wedding special. And what better way to make it special than to use interesting wedding DIY projects? Although DIY is a common subject, especially when it comes to cost-cutting methods. However, in our opinion, we feel that wedding DIY projects are interesting, a lot of fun, and are just right for your big day. And when we say "just right" what we mean is that these projects can breathe life into your wedding decor. See, when we go out shopping or hire an event planner, there's always a chance that the vision that you have and the elements or decor you find just don't sit well. And we are staunch believers in making your wedding look as beautiful as it can be without you having to compromise what you want. And since your wedding will happen only once in a lifetime, go all out with your wedding ideas. And if you cannot find what you're looking for, like decor items, hairpieces, or anything else, you can always find a way to make them! Since we're pro-DIY, and believers in "if you have to do something right, you need to do it yourself," we have some interesting DIY projects that work well for any season, add charms to a wedding no matter what, and are extremely easy, elegant and beautiful!
Elegant Napkins: Easy Ideas to Make your Dinner Settings Perfect
Simple details, like napkins and escort cards, can make a big difference in your wedding decor. Although usually, couples choose to have the event management or the reception venue staff handle the napkins, you can do it yourself to add a touch of style to your wedding as well. This works for couples who are specific about how they want their wedding dinner to look. The first idea to help you improve the appearance of your wedding dinner tablescape is to use ribbons! Ribbons are a good way to add some interesting touches! Depending on the wedding color theme, you can choose the ribbons. Or better yet, you can use two colors to contrast the napkins and the ribbons. Other than this, you can try different knots to tie the napkins. Another interesting idea is to use some trinkets. For example, if you're throwing a winter wedding, you can use hollies to add some charms to the napkin ties, or you can use small pumpkin charms to add to the napkin ties to match the theme of your wedding.
Pro Tip: When you're planning a themed wedding, you can use elemental ornaments to match the vibe of the season or the theme of your wedding. However, when you choose to throw a wedding with simple colors or have a wedding with minimal decor details, you can either fold napkins in different ways or use a small paper tag with a delicately spelled message for your wedding guests!
Beautiful Hanging Decor: Ornamental Garlands
One of the best ways to make your wedding day look just perfect is to use hanging decor. If your heart is set on using hanging decor, but you know greenery or floral hanging decor is going to extend your budget, then we suggest going DIY on your hanging decor! A great idea is to use elements of the season! For example, you can use pretty ornaments like Christmas ornaments and tie them to a string to make a garland and use it as decor. And if you're throwing a Halloween-inspired wedding, then you can use small pumpkins for your overhanging garland. With pumpkins, you can also paint over them to make them look perfect according to your wedding theme. Although common ways to create a garland are to use string, ribbons, or a baker's twine, you can also add a twist by adding the ornaments to a string of light to add a dreamy look! Also, since you're DIY-ing, you choose the color of the light string instead of going with standard options! For example, if you want a pretty look, you can use light strings with a white glow. However, if you're looking for an outdoor party that looks elegant yet dreamy, then use warm yellow shades instead of the white light strings for your wedding day decor and create your string light decor for your special day! If you're thinking about what kind of elements or ornaments go well with garlands, then we have just the answer for you! You can use anything from tea lights, balloons, beautiful metallic charms, signage, twigs, dried flowers, pinecones and anything that can be used as decor is a good option.
Pro Tip: You can use a variety of things to create your garlands for your wedding day. There's no limit to the ornaments or elements you can use. However, when you're making your wedding decor garland, remember to check if the chosen colors and the ornaments you choose go well with the wedding theme. If not, your garland may look out of place.
Smaller Details For a Bigger Impact: Glitter-Dipped Candles
One of the easiest ways to include more details in your wedding decor is to add more glitter and color! If you're planning to use candles at your wedding then this idea is just for you! Colorful candle decor is amazing and perfect, but these candles cost a lot. And if your wedding guest list is a long one, you'll be looking at a fat bill. However, this problem is easily remedied with this simple DIY wedding hack! All you need are candles and some glitter. You can choose different colors or white, depending on the wedding color scheme. Now, to add a little bit of shimmer, you will need some glue in a glass or a bowl, and some glitter in a separate glass or a bowl. Once you have this, take a candle, dip it in the glue, make sure there's a thin film, and then dip it in the bowl or glass with glitter. Repeat it for every candle you have, and you will have shimmering candles for your wedding day! For glitter, the glitter color either goes with your chosen wedding theme or better yet, use a neutral color as per the theme. These candles can be used as ceremony candles, used as centerpieces, or even to line the wedding ceremony aisle.
Pretty Accents: Replace Real Flowers
Another interesting way to add more color and ideas to your wedding is to utilize faux flowers. It is no secret that floral details, backdrops, accents, and centerpieces add a lot of beauty to your wedding day. However, fresh flowers will have you question your choice, especially if you have a wedding budget in mind. Faux flowers are a cheaper and more sustainable option because they don't cost much and they can be repurposed as well. Some easy wedding DIY ideas would be to create a floral wall with faux flowers. You can use colors that complement your wedding theme. You can use threads and a large piece of paper or cloth for your floral wall. You can carefully stitch them to a piece of cloth or paper, or you can use glue to create a beautiful floral wall! What's more, to make your floral wall perfect, you can also add neon signage. This area will be an amazing backdrop for wedding photos. For accents in your wedding, you can use metallic branches as well. You buy gold and silver bunches of branches in bulk and use them to add details to your wedding. You can tie a bunch of these metallic branches, and curl the leaves or the flowers on the branches, whichever kind of branches you have, to make it look dazzling. You can use the same DIY ideas from the first point in the blog to tie the branches. As for wedding centerpieces, you can use transparent vases to add these branches. Other than this, if the metallic branches are not sitting well with your wedding theme, then you can use faux flowers to add some charming details. Lastly, the easiest DIY hack is to create simple garlands out of faux flowers and singular garlands and hang them up as curtains. You can also use single garlands, shorter ones, as overhead decor for your wedding. To amp up your short overhead decor made out of faux flowers is to use lights or string lights to add a dreamy touch.
Pro Tip: If you love the idea of faux flowers, then how about using them for your overhanging wedding decor and chair sash? You can use a thin string or baker's twine to add it to stitch up a sash or an overhanging garland! However, these two DIY ideas will require some experience with DIY projects, unlike the other ideas that we listed above.
Creative Guestbook Ideas: Postcards and More
Your wedding guestbook is part of the wedding experience, which is why using some cool ideas that demand almost no effort will add interesting details to your wedding. There are two easy DIY guestbook ideas that you can use for your wedding. Let's start with the easiest one - the postcard guestbook idea! You can use old postcards or new postcards for this idea. All you need to do is, add a rack, place it on a table, and place a signboard with some instructions and the word "guestbook" for your guests to find. Your guests can use the postcards to write messages for you to read after the wedding. Other than this, you can use interesting shapes cut out of thick paper or cardboard to create a unique guest book. What you can do is cut out shapes, hearts, circles, stars, or whatever shapes you like and place them in a beautiful plush box. Or you can draw inspiration from some cute save-the-date card box ideas to create your own! Or another simple idea, especially if you're short on time, is to purchase a box and add some details to it. For example, you can add some faux flowers, or create cute hearts and add it to the box. Additionally, you can also add some pretty signage to let your guests know how to leave notes and messages for you.
Pro Tip: You can also replace the box with wooden crates. A super-simple way to make an old wooden crate look absolutely stunning is to add a layer of spray paint on top of the wood. Additionally, you can use two or three colors to make it colorful. And if you want your wooden crate to have some glitter details, then you can use glue to dust some glitter on top of that to get that look!
Add Creative Signage: DIY Signage Ideas
Most of us feel that wedding signage is delicate and DIY signage is not for everyone. However, the point is you can easily do it with some creative ideas. One of the simplest ideas is to use scrapbook methods! Bring out the child in you by cutting out letters and pasting them on a hard board. This will help you create an impeccably spelled-out message without having to worry about the uniformity of the letters if you had been writing the message by hand. We don't suggest using stencils, because the result could not sit well with your decor. Scrapbook signage can be a great touch. To add a colorful touch to this kind of wedding signage is to add paint to some bowls or on a clean surface and dip your palm in it. You can then use your palm to add some colorful palm prints around the board. If this is not something you want to do, you can also use pegboards of different sizes. Although pegboards are simple and minimal, you can add a pretty floral garland or an arrangement on top of it or next to it to add a colorful detail.
Bonus Ideas: Festive Wedding DIY Ideas
If you're throwing a Christmas wedding then you can easily add some festive decor to your wedding. Wondering how? Well, let's start with an easier one and an idea that will work with pretty much all of the ideas we listed above - Christmas lights! You can use Christmas lights to decorate your wedding ceremony venue or your reception venue. Other than this, you can use mesh lights that are used to cover homes to add some lights to your wedding venue's ceilings. If you're using candles or the DIY candle idea we listed above, you can add more charms to it by adding small silver balls and placing some tiny red bows. This is another DIY wedding idea that you can not only do yourself but also an idea that will add festive vibes to your wedding. However, if you want, you can also use colorful faux pearls to add this detail to your wedding. Red, white, gold, and even blue will be appropriate for the day's celebration! On the topic of festivities and candles, if you don't like shimmer you can go for a bolder look. Instead of using glitter to add color and details to your wedding day decor, you can use metallic spray paint instead. You can spray the paint over the candles and make them look super chic! As for the color choice, you know the drill, use colors based on your wedding theme. Other than that, festive colors like metallic gold, metallic silver, red, or green will do the trick for you!
We hope the ideas above help you to add details to your wedding just the way you want it. The best part about the ideas we just listed for you is that there's no time limit to these, you can use these ideas for weddings in any season. What's more, these ideas also help you to add DIY wedding ideas to your wedding without having to worry about the execution of these projects! Feel free to use one or all of these ideas to add interesting touches to your wedding by either using them as it is or by switching up a few things.