Best Engagement Photo Day­trip Locations
June, 8 2021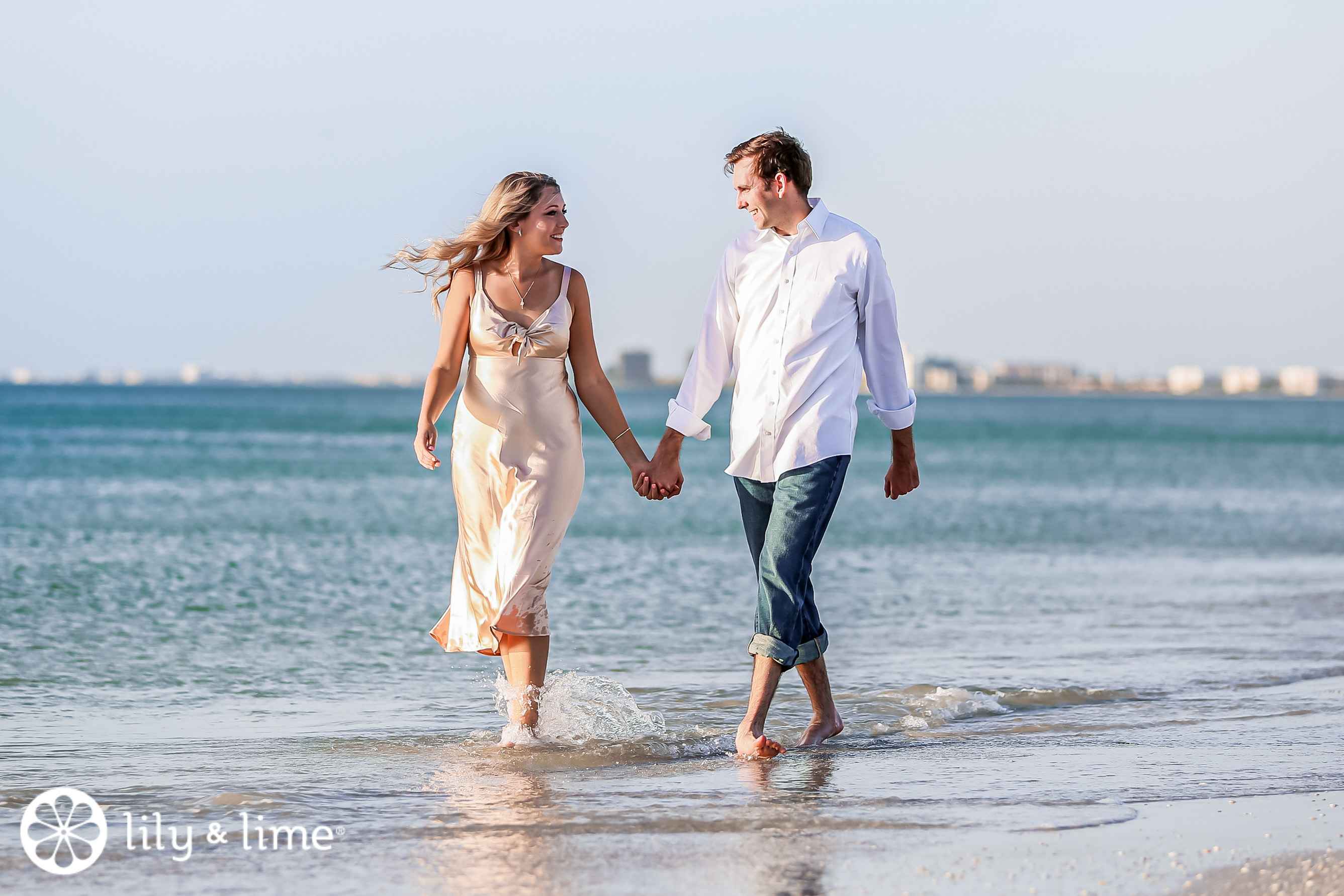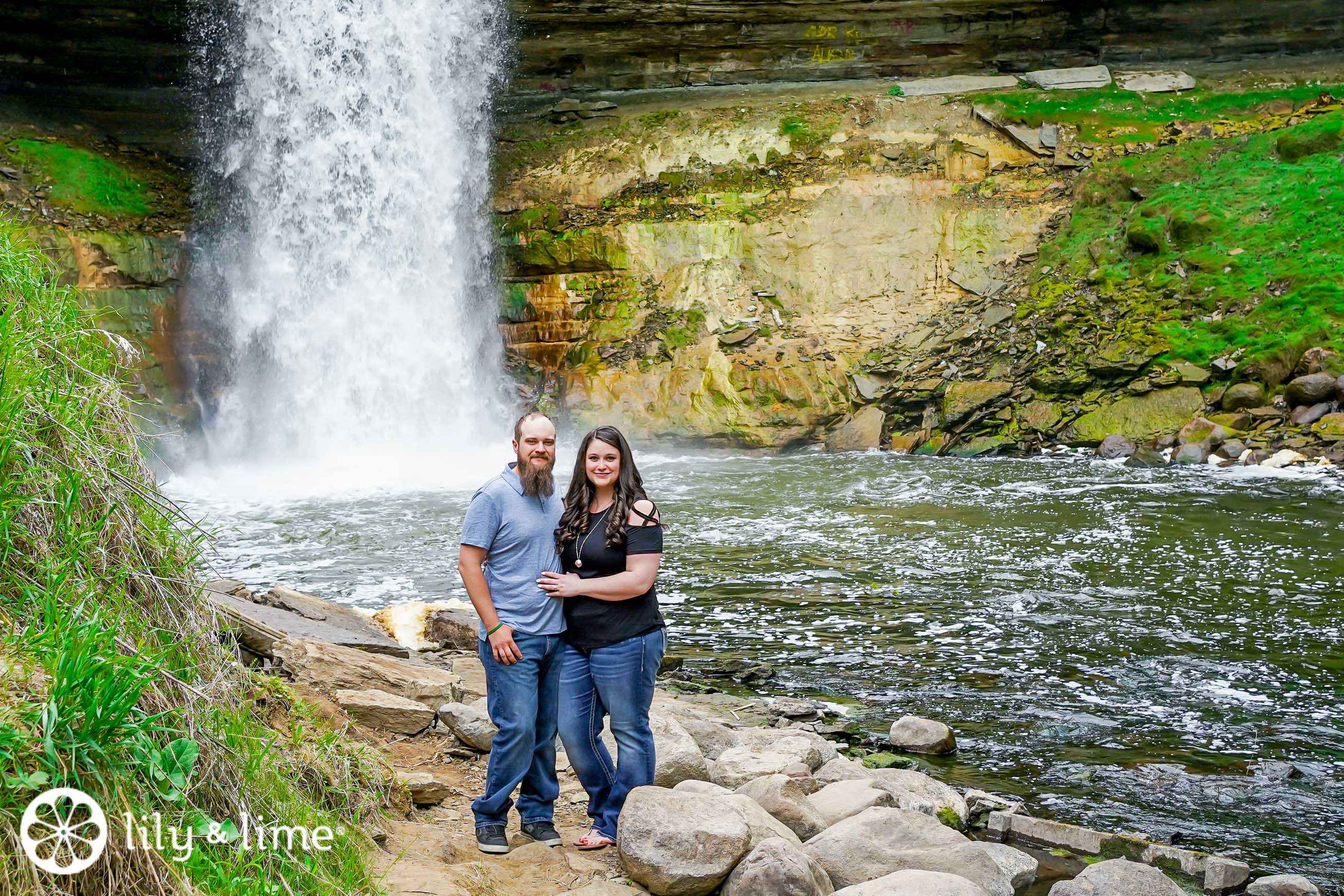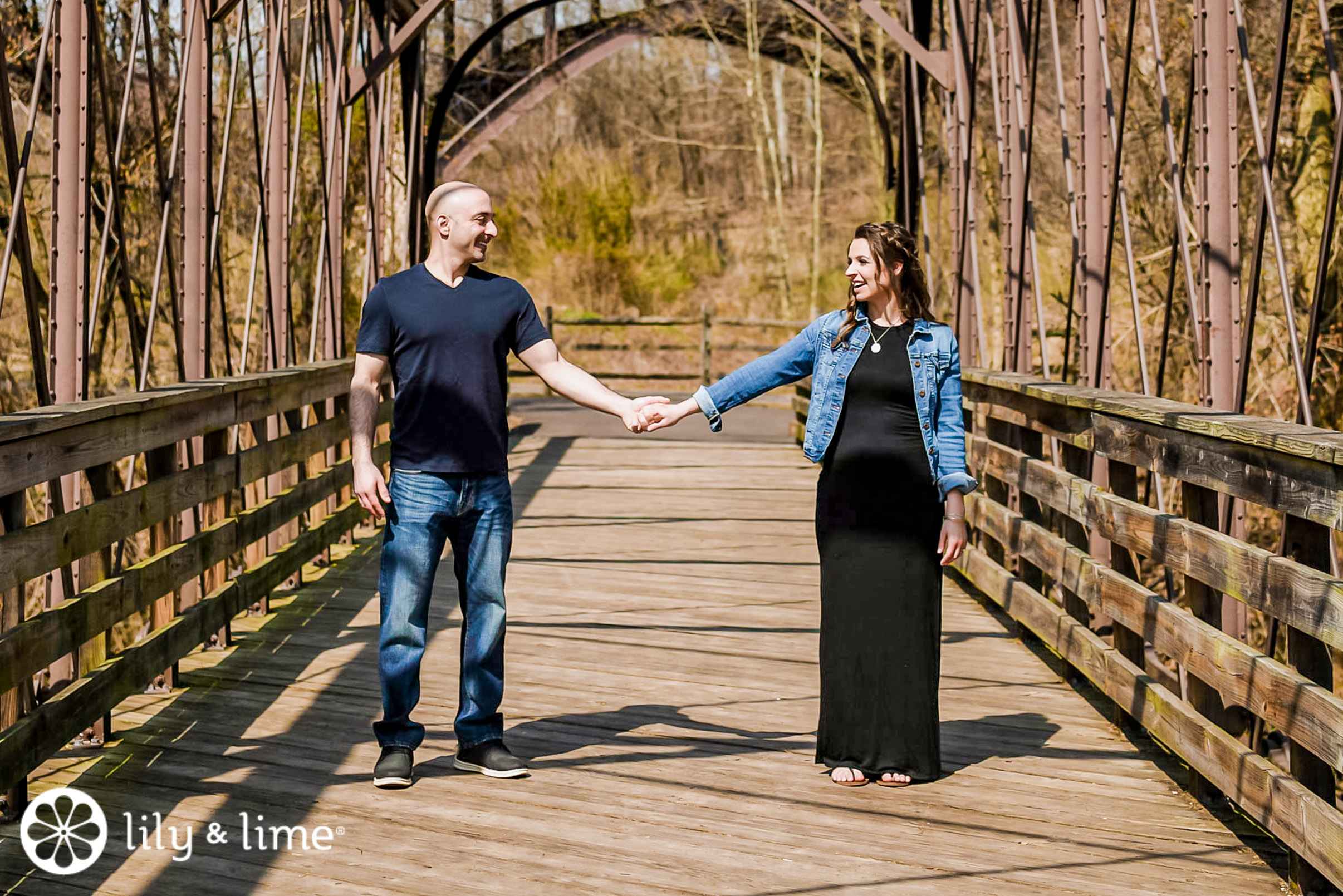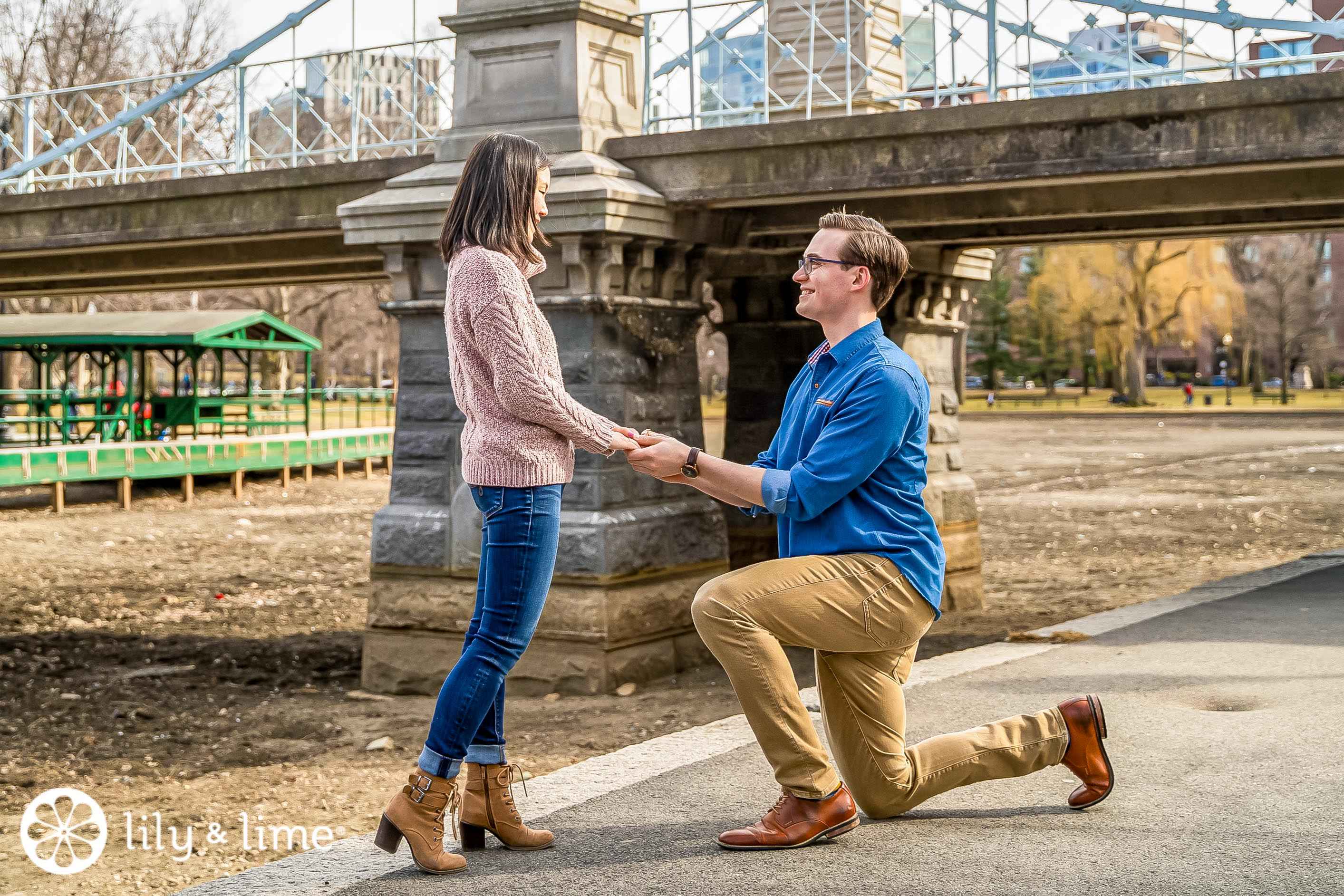 Have you decided that he or she is the one for you? Have you decided to pop the big question but cannot find the perfect place to commemorate this epic moment? Whether you two have always loved camping in the mountaintops or private corners of national monuments away from the conundrum of people, the location you choose to pop the big question will always be a part of your engagement story and hence it has got to be special. From the cafe or city of your first date to where you took your first trip as a couple or someplace you always dreamt of visiting together, choosing a place to propose "forever" to your sweetheart has to be meaningful for both of you. There are many romantic places to propose in the United States, from the all-time popular Central Park of New York and the Great Smokies in Tennessee to the Glacier Bay National Park in Alaska and the Hawaiian Islands enjoying the tropical adventurous experience, where you can not only plan your proposal but also pair it with fun ideas for popping the question, that can strike a romantic chord of your day-to-day character.
Sometimes high walls can be good for a relationship but there is nothing as poetic as snapping intimate engagement portraits in some of the great outdoor engagement locations that will leave you breathless of this country. The geographical and cultural diversity of America gives you a range of options that can take you to the alluring beaches, tropical paradises, bustling downtowns, and scenic mountains, from breathtaking waterfalls surrounded by lush green landscapes and historical locations to desert oases with humpback camels. The best engagement photography outdoor spots in America can surprise you with their variety which is surprisingly located within hours of some of the main bustling cities. The diverse cultural influences paired up with amazing natural landscapes can give you a beautiful range of backdrops for engagement photographs, and these photogenic hotspots of the US can be planned as a day trip location from the nearest popular city or state.

Our top favorite engagement photo spots in America:
Grand Canyon National Park, Arizona
One of the most popular engagement locations near Phoenix in Arizona, the Grand Canyon is one of the most spectacular places on earth to get photographed with the love of your life. Boasting many photo opportunities for both on the ground and in the air, the park allows you to indulge in a romantic early morning helicopter ride and fly above the majestic canyon. You can also plan for a relaxed picnic while being surrounded by trees and dramatic canyon views, to channel out your wild hearts madly in love as you ask for their hand in marriage.

Lanikai Beach, Hawaii
Do you consider yourself to be a beach baby or do you and your partner love long walks on the beach? This scenic and tranquil Hawaiian beach is a tropical paradise which will make you believe that there is no better place than this beach to propose 'forever together.' Ranked as one of the best beaches in the United States, this little Hawaiian treasure is a perfect location to plan your unforgettable proposal as it offers plenty of soft sand and seclusion to spend some quiet moments with your love by your side. This idyllic tropical postcard spot in Hawaii is a winning recipe that is also home to two lovely offshore islands, eggshell-colored sand, and azure blue waters.

LOVE Statue, Indianapolis
A celebrated engagement spot in Indianapolis for social media buffs, the iconic LOVE Statue in Indianapolis Art Museum is a great photo op and backdrop for your engagement photography session. Located just outside the museum, this place allows you to channelize your inner butterflies with the bold letters of the word "LOVE" in the backdrop of your couple photography session. It is a great proposal spot that was created in 1970 by the American artist Robert Indiana and is also considered to be one of the most celebrated pop art sculptures in the world. This public sculpture is surely going to win his or her heart and reap fabulous Instagram pictures.
Old Westbury Gardens, New York
Capture this beautiful chapter of your life in a fairytale-like setting spread over 200 acres of formal gardens, landscaped grounds, woodlands, ponds, and lakes. Listed on the National Register of Historic Places, The Old Westbury Gardens in Long Island, New York dates back to 1906 that is steeped with fine English antiques and decorative arts designed by the famous designer George A. Crawley. Considered to be one of the most beautiful engagement photography spots in New York, the awe-inspiring gardens let you start your journey amidst the full blossom of summer in its historic mansion and also opt for a horseback ride tour to Montauk Point Lighthouse, and witness breathtakingly scenic landscapes and sweeping views of the ocean.

The Space Needle Observation Deck, Washington
Standing tall at 520 feet and offering a sweeping panoramic view of Downtown Seattle, Elliott Bay's pristine waterfront, Mt. Rainier, and endless Douglas Firs, The Space Needle is the most treasured Seattle icon and one of the most recognizable man-made landmarks in the world to click your engagement portraits. The futuristic design of this façade is iconic for Washington locals who enjoy high rises and killer romantic views.

Boston Common, Massachusetts
Making a breathtaking background for engagement photos at any time of the year, The Boston Common bandstand in Massachusetts looks equally beautiful in spring, summer, winter, and autumn. Established in 1634, this unique engagement spot is America's oldest public park which is filled with spectacular colors and ethereal magic. Strike a pose amidst weeping willows and crystal ponds at this historic tourist spot of Massachusetts and get an experience of more than 250 years of enriched history on Boston's iconic Freedom Trail to let your engagement photographer capture your precious moments.

Bodie Island Lighthouse, North Carolina
Located south of the town of Nags Head and Whalebone Junction, the Bodie Island Lighthouse in North Carolina is considered to be one of the top spots for engagement photography near Raleigh. Filled with vantage points for stunning engagement photographs, this incredibly pretty 156 feet lighthouse is surrounded by a boardwalk and is filled with a sentence of mystic to frame your precious moments. You are also going to spot wild ponies on your way to this island and its lighthouse that was built in 1871.

Mendenhall Glacier Ice Caves, Alaska
For all the daredevils and adventurous ones out there, who would want to stay away from proposing in an urban park or some boring cafe, but would love to bask in the magical wilderness of Alaska to begin their forever, this is the engagement spot for you. The surreal icy blue world of Mendenhall Glacier Ice Caves makes it one of the most coveted engagement spots in Alaska for bold and fearless couples across the United States. The network of cerulean ice caves is located 12 miles from downtown Juneau in Alaska where you can pop the question while being surrounded by the out-worldly turquoise blue ice walls and ceiling. You can kayak your way to reach the base of the 12-mile long glacier and climb up to the top to get a 360-degree view of this natural masterpiece.

Fountains of Bellagio, Nevada
Apart from the excessive nights of partying and shotgun weddings, the crazy world of Las Vegas is also home to a romantic engagement photo op known as The Fountains of Bellagio which is an 8.5-acre lake with jets spraying rocket streams of water up to 500 feet into the air! The romantic engagement spot can be perfect for you if you are planning to propose in Las Vegas while being backed up by a crescendo of oohs and ahhs from the surrounding crowd! Seamlessly transition into one knee and propose in one of the most iconic proposal spots in Las Vegas, and give your brand new life a dramatic start that it deserves.

Downtown Los Angeles, California
There is no place like Los Angeles to get photographed! Probably one of the most bustling points of California, the Downtown area of Los Angeles is steeped in art museums, boutique restaurants, and hip bars. Considered to be one of the best engagement photography locations in Los Angeles, the location lets you plan your engagement photography session around several smaller areas that comprise the Downtown areas like Chinatown, Little Tokyo, and the Arts District. This is the melting pot of hidden cultural treasures and the sprawling metropolis, and several photo hot spots like Disney Concert Hall, LACMA, Griffith Observatory, Grand Park, The Lost Bookstore, The Modern Art Museum, and Union Station which can blur like a dream in the background of your engagement portraits in LA.
Rocky Mountain National Park, Colorado
One of the most visited national parks in the country, The Rocky Mountain National Park in Colorado is one of the most picturesque engagement spots in the US. From the majestic peaks in every direction and dreamy cascading waterfalls to the incredible wildlife roaming the valleys and the serene lakes that look like glass reflecting the sweeping trees and mountain peaks, we dare anyone in the area to resist heading there for engagement portraits. Accessible by horseback riding, hiking, cycling, or driving, this picture-worthy spot in Colorado is every couple's favorite who wants to take some time out of their busy schedule and enjoy some quiet time in the lap of nature.
Logan Square, Philadelphia
Amidst the luxurious high rises and bustling city lights, the iconic Logan Square in Philadelphia is a historic spot to get photographed while proposing. Perfect for a fascinating engagement photography session, the stunning Swann Memorial Fountain at Logan Circle featuring three sculptures by Alexander Stirling Calder along with a sweeping view of the City Hall and Philadelphia Museum of Art is a spot for relaxation, fun, and reflection. For couples who love the bustling city life of Philly and have a flair for architecture, Logan Square is considered to be one of the most Insta-worthy engagement spots in the US.
Atlanta Botanical Garden, Georgia
Filled with 30 acres of display gardens and shady woodlands, this botanical garden is one of the most scenic and peaceful spots to get photographed if you are a couple who is based out of Georgia, and wants to visit one of the best engagement session locations in Atlanta. Steeped with rare and endangered tropical and desert plants, it offers plenty of photo ops for an incredible engagement photography session ranging from a two-level contemporary glass structure to a rooftop terrace overlooking the entire garden and the Atlanta skyline. There are many on-site restaurants and cafes for you to relax and indulge in a full garden-inspired cuisine.
Grand Teton National Park, Wyoming
This postcard-like engagement spot in the US looks straight out of a fairytale as it boasts 310,000 acres of mountain meadows, alpine lakes, rising mountain peaks, and lush Valley floors. Located just north of Jackson, Wyoming, The Grand Teton National Park is home to stunning landscapes and diverse wildlife which is perfect for nature lovers and outdoor adventurers. This region's breathtaking scenery can be enjoyed best with a backpacking trip where you can reserve campsites that are comfortable lodging options within the national park boundaries and get photographed with your sweetheart while indulging in activities like hiking, boating, rock climbing, wildlife tours, and more.
Mabry Mill, Virginia
Located in Floyd County in Virginia and lending picturesque views, the old mill known as Mabry Mill is one of the most visited historical exhibits that portrays rural life in Virginia. Dating back to 1903, this picturesque engagement photography location near Richmond is also home to a short trail that allows visitors to view the gristmill, sawmill, and blacksmith shop. Perfect for both spring and summer seasons, the verdant backdrop of this rustic mill ablaze magnificent engagement portraits especially during the golden hour when the sun hits the mill from the pond-side. There is an on-site restaurant that serves country-inspired cuisines and features stunning mountain vistas all around.
Multnomah Falls, Oregon
One of the most iconic waterfalls in the US, the picturesque Multnomah Falls is a postcard-worthy engagement spot in Oregon that drops 620 feet all year long! Considered to be Oregon's top natural attraction and most visited natural recreation site in the Pacific Northwest which is located just a 30-minute drive outside of Portland. The tall and roaring awe-inspiring cascade of icy water can be an incredible backdrop for your engagement photography in Oregon.

We cannot overlook the undercurrent of sentimentality and romance in the air before popping the big question and with each season's unique love spell, your idea of a perfect proposal might differ from some of the most popular engagement inspirations. But planning your destination engagement photography session will definitely need some research, especially if you are not quite acquainted with the situations and atmosphere of that particular location. Planning a destination engagement is just like planning a destination wedding, minus all your wedding details including guests and vendors. Some of the main tips for an incredibly romantic engagement session will be to play it cool and do it when it feels right. Plan your destination engagement proposal with our team of professional and affordable engagement photographers and get a head start on your plans with these romantic destinations around the USA.

Clicking some of the most epic engagement photos in some of the world's most breathtaking locations will definitely need homework. These top favorite places to pop the question around America cover every aspect of this country from stunning architecture and urban bustling centers to lush greenery and historical gems to get right in or out of the city life so that you and your sweetheart can put the best foot forward as you promise a lifetime of togetherness to each other. Do not forget to check out the best tips for an amazing engagement portrait session before you head out for your destination engagement as these little memories will turn into unforgettable keepsakes which you can use to style up your reception as your welcome table idea or keep them as precious memories that your future generations are going to cherish.