Cool Accessories To Carry In A Winter Wedding
November, 14 2023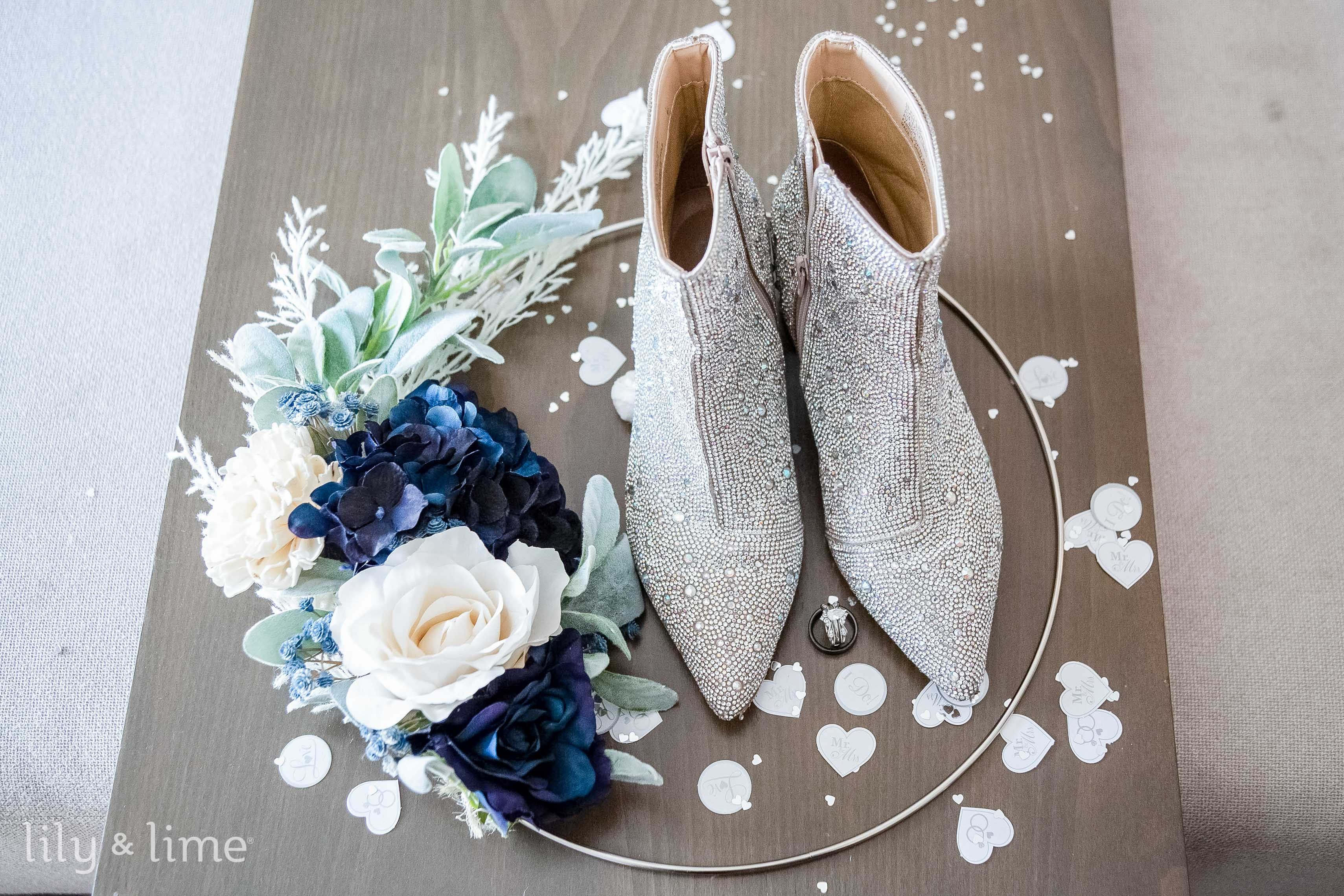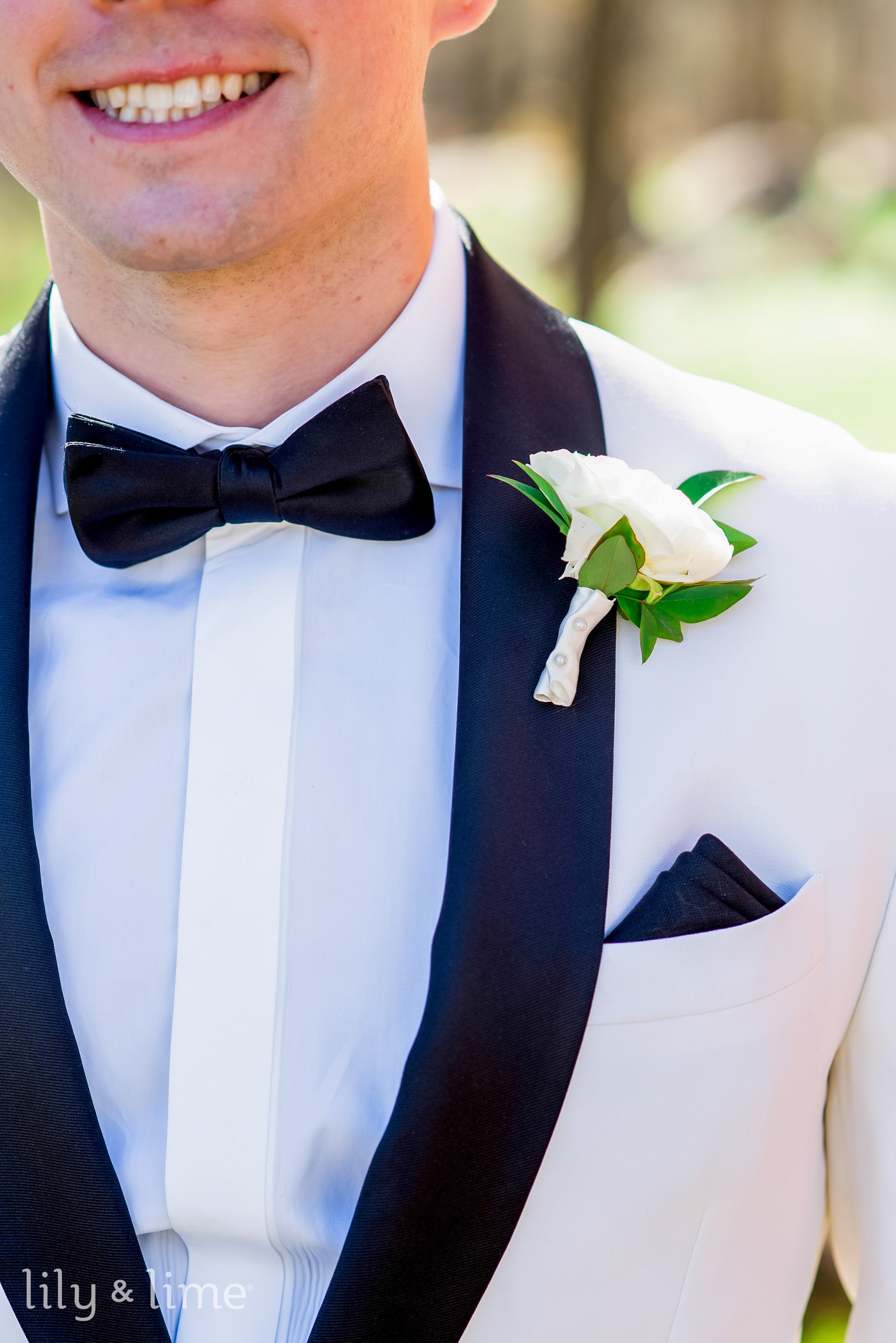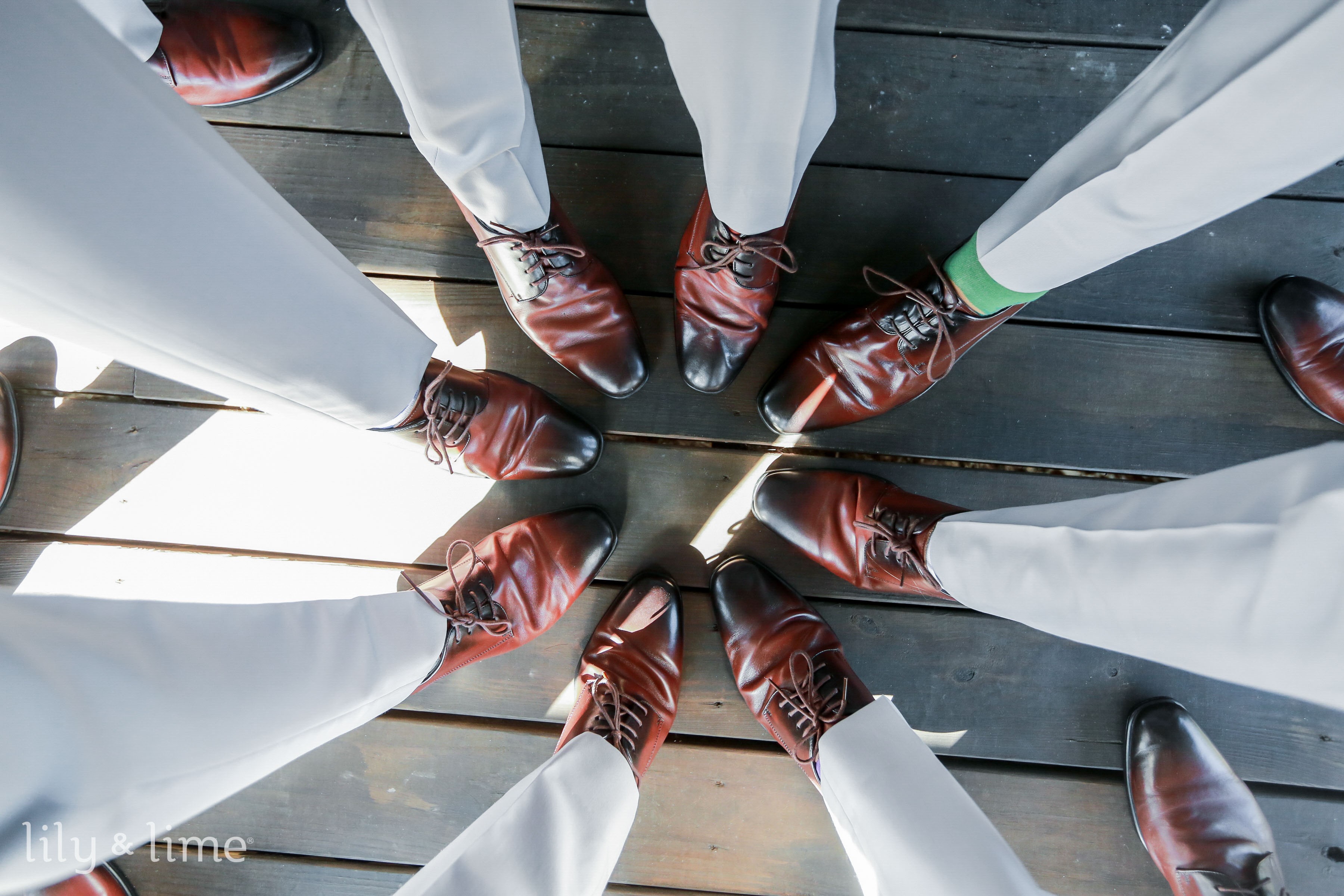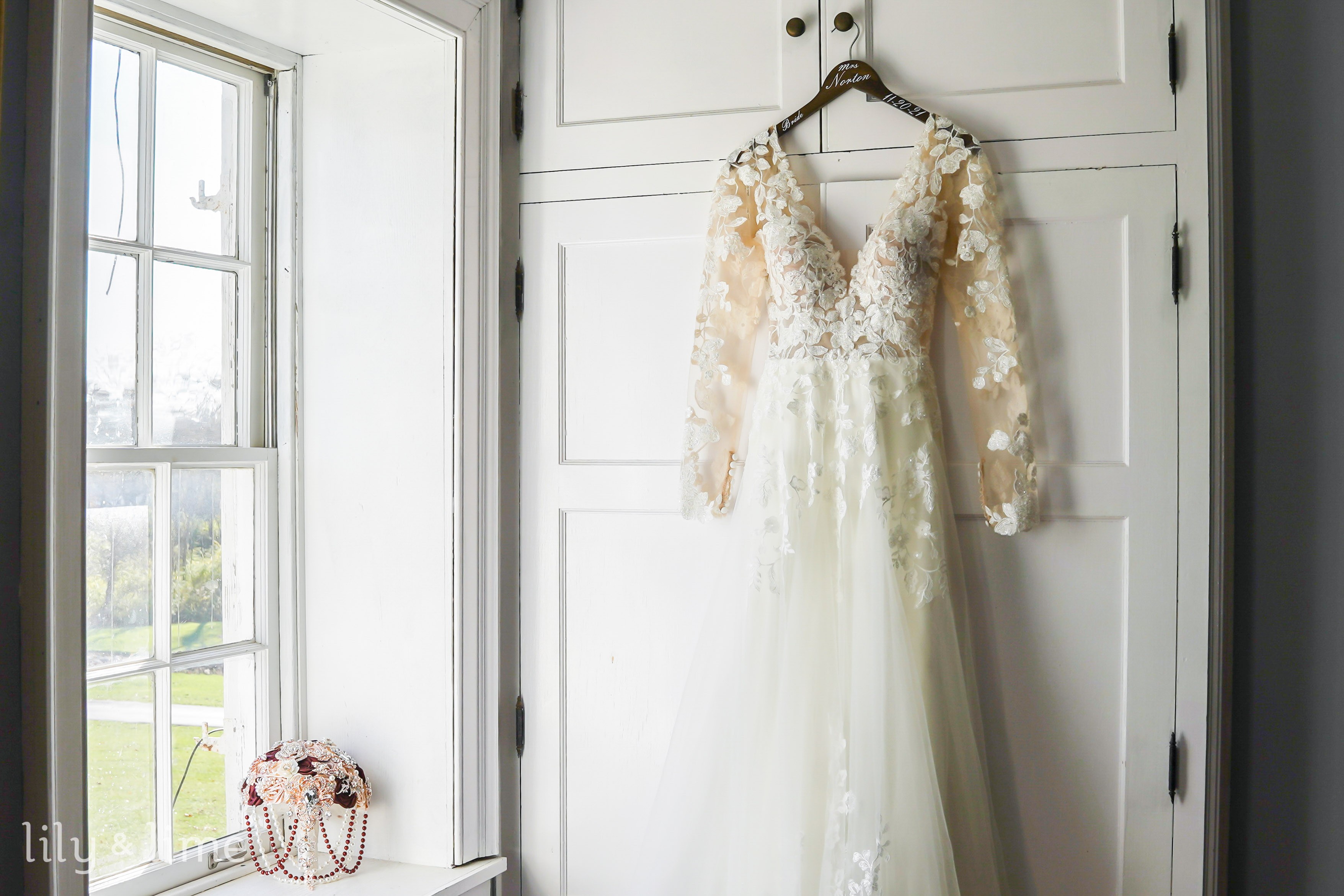 Winter weddings are one of our favorites! Think of the chilly weather as you and your partner are surrounded by the warmth of your friends and family! We love that a winter wedding, regardless of the temperatures outside, is always a beautiful wedding. You'd want to stay indoors for your winter wedding, but you will want to enjoy the outdoors. One of the best parts of a winter wedding is that the wedding photos turn out to be stunning! We love the fact that these photos make the groom and the bride look as though they are the only ones! This is even better when you have your wedding in the mountains, surrounded by beautiful mountains capped with pretty white snow. To make your wedding guests enjoy the weather, the sights and everything else in between, an outdoor lounge for your wedding will be a great spot to start! However, this comes with the fact that you will want to stay warm outdoors. If you're thinking of staying warm, we recommend adding a few cool wedding accessories to your wedding checklist and a carry bag that will help you keep yourself warm. Along with that, you should also come up with a few ideas that will help your wedding guests stay warm during your wedding!
In this inspirational blog, we will go over a few ideas that you and your partner can use to keep yourself warm during the day's events. And then we will mention a few ideas that will help your wedding guests stay warm during the wedding day!
The Groom and Bride: How to Stay Warm During Your Big Day?
Bride: What to keep close?
Winter weddings have an undeniable charm, with their cozy atmosphere and potential for a dusting of snow to add a magical touch to your special day. However, as a winter bride, it's essential to stay warm while looking stylish. Here's your guide to staying cozy and chic on your winter wedding day. For your wedding day, you should consider choosing the right dress. Since the weather can be harsh, make sure that your dress is appropriate as well as stylish! Start with your wedding dress. While you want to look stunning, consider a gown with long sleeves, a high neckline, or a beautiful wrap for added warmth. Fabrics like satin, velvet, or even a thicker lace can help keep you insulated. You can also choose any wedding dress you like, and decide to layer it with warmer things! Consider adding a faux fur stole, a cashmere shawl, or a stylish cape. These layers can be removed during the reception, so you stay warm during the outdoor ceremony and photos. To us, a bride in a beautiful faux coat, the big oversized ones, is a great look. Apart from this, if your wedding theme is classy, or it is a black and white theme-kind of a wedding, think of a sleek and elegant coat! Although veils are usually for weddings where you can show it off, a stylish winter bride can don a beautiful birdcage veil with the coat or the faux fur coat!
Apart from this, there are a few more things that you can keep in mind for your wedding! Cold feet are never fun. Opt for closed-toe shoes or even bridal boots if they fit your wedding theme. You can also wear thermal socks under your shoes for extra warmth. Accessories like gloves, earmuffs, and a cozy muff for your hands can add both warmth and elegance. Choose accessories that complement your gown, and you'll look sophisticated while staying snug. If you have an outdoor and indoor setting for your wedding, you can have your layers for the time you spend outdoors and have long gloves with motifs or lace details that will make you look stylish! For your winter make-up, remember that cold weather can be harsh on your skin. Ensure you have a moisturizing skincare routine in the days leading up to your wedding. Consider a hydrating facial mask to give your skin a radiant glow. For your bridal hairstyle, you can think that wearing your hair down can help keep your neck warm, but an updo can be equally stylish. Talk to your hairstylist about options that work with your desired look and the season. For makeup, consider long-lasting products to withstand any potential snowflakes.
Remember that, when you're planning a winter wedding, remember you will have to be on top of things. Make sure that you plan your ceremony and photoshoot for the warmer parts of the day, usually around midday. This way, you can take advantage of natural light and slightly milder temperatures.
Grooms: What to keep close?
As we just mentioned for brides, grooms need to stay warm for the day too! Select a suit that not only complements your wedding theme but also keeps you warm. Wool suits are an excellent choice for winter weddings due to their insulation properties. You can also consider thicker fabrics like tweed or cashmere blends. Ensure your suit is tailored to perfection, allowing you to move comfortably and keeping cold air at bay. Layering is your best friend in cold weather. Start with a thermal undershirt, followed by your dress shirt and suit. Consider adding a waistcoat or a stylish cardigan for extra insulation. The key is to maintain warmth without compromising your overall look. Don't underestimate the power of accessories. A well-chosen scarf, gloves, and a coordinating overcoat can elevate your look while providing essential warmth. Opt for neutral colors or hues that match your wedding theme. Cold feet are distracting and uncomfortable. Choose appropriate socks and well-insulated shoes to keep your feet warm throughout the day. Ensure your shoes are waterproof, especially if you'll be walking in snow or slush. Consider growing a beard or facial hair to add an extra layer of insulation for your face. However, if you prefer a clean shave, make sure to use a moisturizing shaving cream and aftershave to prevent dryness and redness in the cold weather.
Also, as we mentioned before, strategically plan your wedding photo session. Keep the timing and the temperature of the day in mind. You can also choose to have gloves, monogrammed or simple ones, and have your groomsmen wear the same too. This will help you stay warm, as well as add a vintage charm to your wedding outfits!
Cozy Winter Wedding: How to Make Your Wedding Guests Feel Comfortable?
This section will talk about the details that you can add to your winter wedding day for your guests. When you send out your wedding invitations, you should make it a point to mention that the wedding dress code is warm and cozy along with other requirements. However, despite that, you should have a few things in your wedding that will help your guests stay warm.
Cozy Venue Selection
When planning a winter wedding, your venue choice can make a significant difference in keeping guests warm and comfortable. Opt for indoor locations with good heating systems. Consider venues with a fireplace or wood-burning stove for added warmth and a charming ambiance. If you prefer an outdoor wedding, choose a location that offers heated tents or enclosures to shield guests from the cold. Providing warm blankets or shawls can also help keep your loved ones cozy.
Hot Beverage Station
Set up a hot beverage station at your wedding to provide guests with warm drinks to combat the cold. Offer a variety of options like hot chocolate, mulled wine, cider, or gourmet coffee. Add a selection of flavored syrups, whipped cream, and marshmallows for customization. Consider serving these beverages in insulated cups or mugs, which will keep them warm for longer. A hot beverage station not only warms your guests but also adds a delightful touch to your winter wedding.
Winter-Themed Favors
Incorporate winter-themed wedding favors that double as practical items to help guests stay warm. Think about gifting personalized blankets or pashminas that guests can use during the wedding and take home as keepsakes. You can also provide hand warmers in decorative packaging or even customized mugs filled with hot cocoa mix and marshmallows. These thoughtful favors will not only keep your guests cozy but also remind them of your special day long after the celebration.
Basket with Shawls
A thoughtful and practical addition to any winter wedding is providing baskets filled with cozy shawls or blankets for your guests. These warm, welcoming gestures not only demonstrate your consideration but also ensure that your loved ones stay comfortable throughout the celebration. Imagine your guests arriving at your wedding venue on a crisp winter day. As they take their seats, they'll find beautifully arranged baskets filled with soft, inviting shawls or blankets. These items can be chosen to complement your wedding colors or theme, adding an aesthetic touch to your decor. As the ceremony and festivities progress, your guests can easily reach for a shawl to wrap around their shoulders or drape across their laps, keeping the chill at bay. It's a practical solution that can elevate their overall experience and allow them to fully enjoy your special day. Plus, these shawls can serve as charming keepsakes, reminding your guests of the warmth and love they felt at your wedding. Whether you're planning an indoor or outdoor wedding, a basket of shawls is a considerate gesture that will make your guests feel valued and cared for, enhancing the atmosphere of your winter celebration. It's a simple yet impactful way to ensure everyone stays warm and cozy while sharing in your joyous occasion.
For a thoughtful and practical touch at your winter wedding, consider laying out gloves for your guests. As they arrive to celebrate your special day, they'll appreciate finding a selection of gloves that they can slip on to keep their hands warm and cozy throughout the festivities. These gloves can be beautifully presented in a designated area, such as a table near the entrance, or even in individual favor boxes with your wedding's colors or theme. Guests can choose a pair that suits their style and comfort, ensuring that they can fully enjoy your wedding without the distraction of cold hands.
Not only does this gesture show your consideration for your loved ones, but it also adds a charming and functional element to your wedding decor. Plus, the gloves can serve as memorable keepsakes, reminding your guests of the warmth and love they experienced on your special day. It's a small but meaningful way to enhance the overall experience and ensure your guests' comfort during your winter wedding celebration.
Bonus: Spirit Edition!
When planning a winter wedding, keeping your guests warm and comfortable is paramount, and one delightful way to achieve this is by offering mulled cocktails. These cozy and aromatic drinks are perfect for warding off the chill and spreading a sense of warmth and cheer. Mulled cocktails, often featuring red wine or cider infused with a blend of spices like cinnamon, cloves, and nutmeg, are like a comforting hug in a glass. They not only provide a delicious and heartwarming option but also add a touch of sophistication to your wedding beverage menu. You can serve mulled wine, mulled cider, or even a mulled pear cocktail, depending on your preferences and the overall theme of your wedding. For a non-alcoholic option, consider offering mulled apple cider for guests of all ages to enjoy. To enhance the experience, present these drinks in elegant glassware, garnished with a cinnamon stick or a slice of orange. The rich, fragrant aroma will greet your guests as they savor each sip, creating a memorable and cozy atmosphere at your winter wedding. Whether enjoyed by the fireplace or under a canopy of twinkling lights, mulled cocktails are a delightful addition that will keep your guests warm, content, and in good spirits as they celebrate your special day.
By implementing these ideas, you'll ensure your winter wedding is a warm and memorable experience for both you and your guests, allowing everyone to celebrate your love comfortably despite the chilly weather. We hope that you and your bridal party come up with a wedding attire that helps you stay warm during the entire wedding celebration! As the bride and the groom, make sure that your wedding outfit is perfect and does the job of keeping you warm. Make sure that you carry a small bag with extra accessories that we discussed above for your wedding day. Apart from that, make sure that your winter wedding has enough for your wedding guests too! Apart from the ideas we have mentioned above, you can also have a small basket of hand warmers, or even electric hand warmers, the cute kind, for your guests to use and even take back as wedding favors.