Easy Ideas for Beautiful Bridal Portraits
February, 16 2021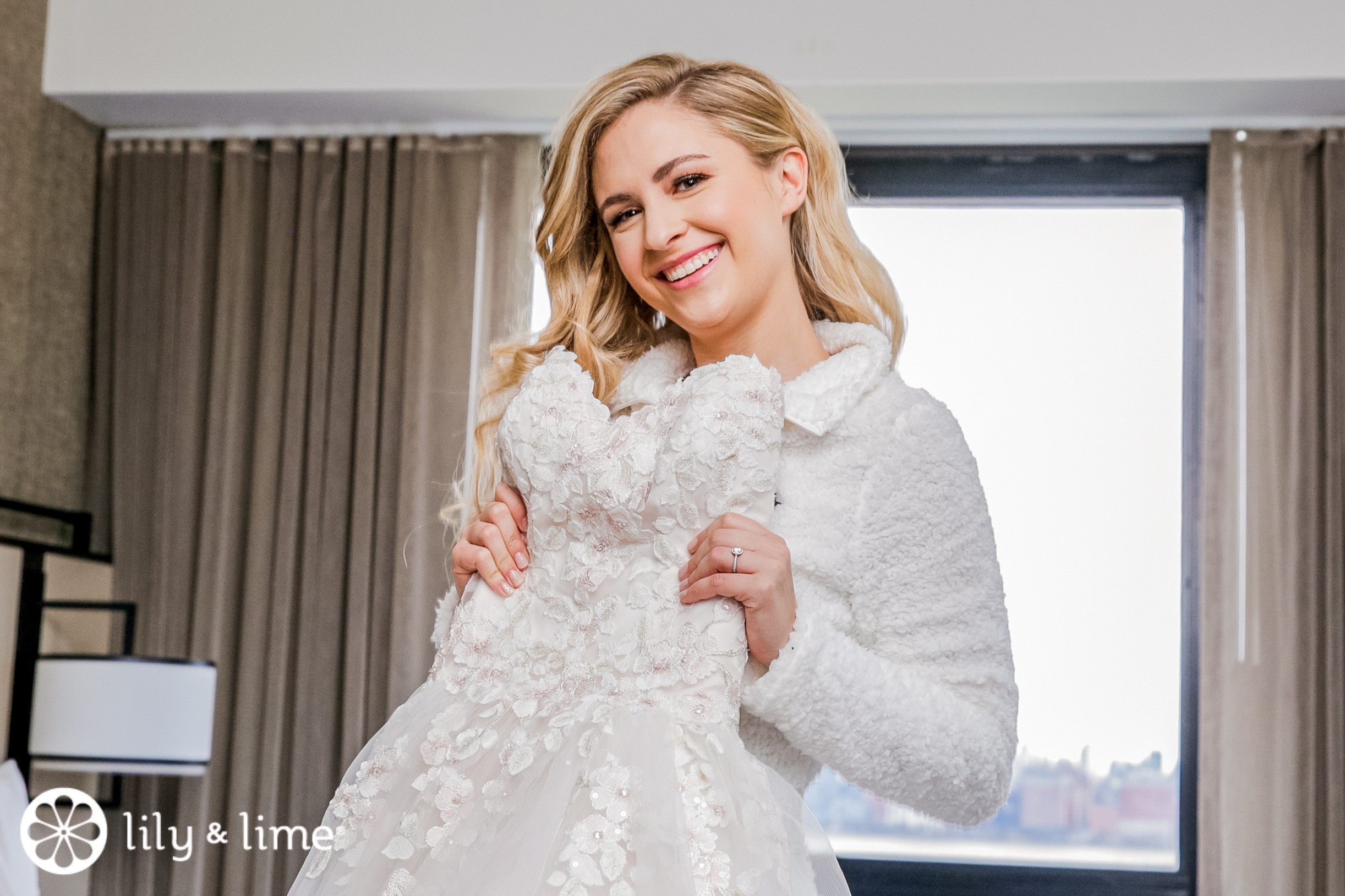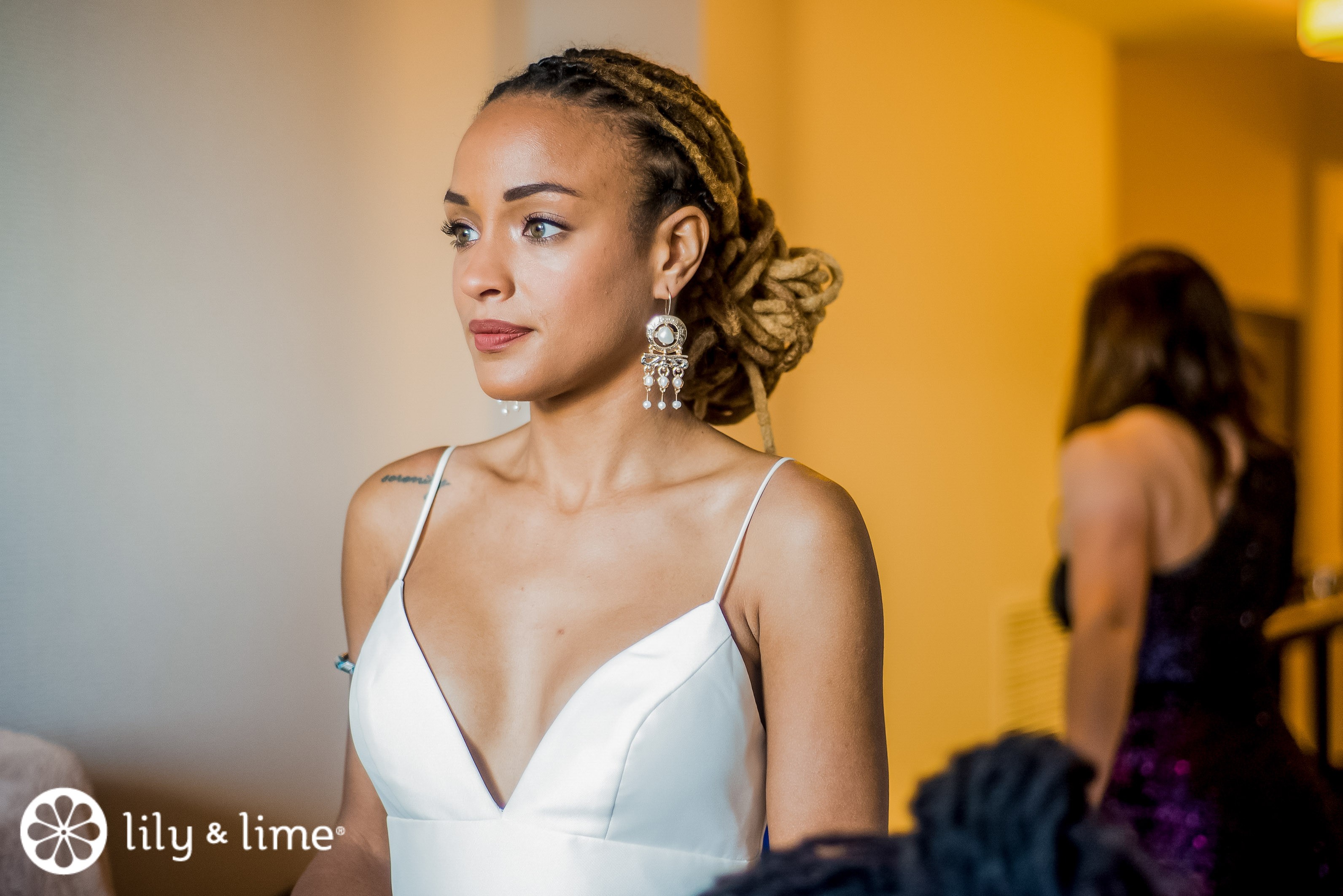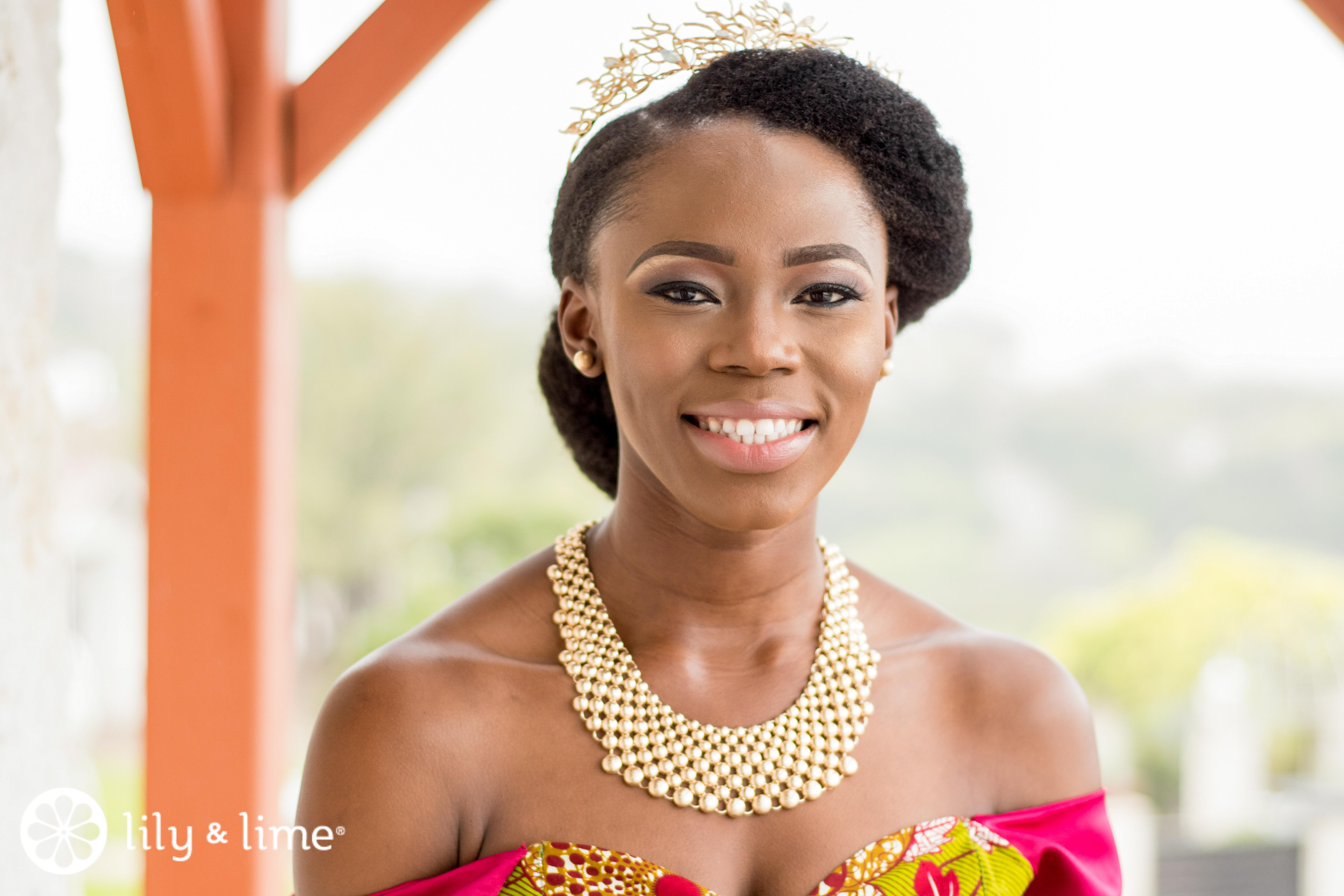 Every bride wants to be the showstopper on her wedding day, and if you are a bride who is dreaming of taking photos only on your wedding day, you are missing out on a lot of photo opportunities. As exclusive as it may make you feel, bridal portraits are more than just a photo session as they are a dry run for the big day. Spilling with precious emotions from beginning to the end, wedding ceremonies and receptions are loaded with fun and excitement. If you are a bride who is dreaming about the first kiss, fantasizing about the first dance, and musing about the way you are going to exchange your wedding bands and vows, we are sure that you want every moment of your wedding celebrations to spark love and joy. Being the heartbeat of the entire wedding day, you deserve to be captured in an unfiltered way behind the shutters of a professional camera, that will create exclusive memorable keepsakes for your wedding photo album.

The elation of a bride on her wedding day, right from the time she slips into her wedding dress to the first look she shares with her soulmate, and from the time she bursts into laughter at the altar to the fragile tears that escape her eyes while dancing with her father, every moment that a bride experiences on her wedding day are evoked with a sense of intimate touches, coveted looks, and in-between moments one cannot just put into words. Classic and artful photographs of a bride dressed in her crisp wedding dress with flawless makeup and hairdo, posing in fashion-forward and dramatic ways are known as bridal portraits. Bridal portraits were once considered a southern tradition, but now it is becoming a very loved part of wedding photography sessions.

The main goal of a bridal portrait session is to prepare the bride for her wedding day, giving her an idea about how she will look on that day, to evade major changes, and making her comfortable in front of the camera. On your wedding day, you will have to walk around wearing your wedding dress for an extended period of time, and having your bridal portrait session right before your wedding will help to check your bridal look comfort quotient. As a bride, we are sure that you are very picky about your appearance in photos, and why wouldn't you be, after all, this is the most special day of your life.


Here are some easy ideas for clicking memorable and beautiful bridal portraits:

• Dry run your bridal look
Start practicing for your bridal photography session by wearing your bridal dress and shoes. Even if it sounds crazy and apart from the fact that you already had so many fittings and practice sessions, a typical bride would not actually try to move and walk in their dress and shoes until their wedding day. So wedding experts recommend that brides should step off the fitting pedestal and walk a little in their bridal dress and shoes before the big day so that they understand their level of comfort while wearing the ultimate dream wedding dress. Bridal gowns can be really heavy and trendy bridal shoes have the ability to get caught on any tulle or lining on the underside of your dress, or even give you a dirty shoe bite. Hence trying out your trendy bridal look will help you to make all the adjustments before the bridal portrait session and prepare you for the big wedding day. You always have to make sure that you wear a dress that you feel comfortable sitting in because your photographer will be with you all day and all night.

• Rest and rest
If you're truly having a wonderful time, that is what will come through in your photos! One of the best ways to get prepared for wedding photos and bridal portrait sessions is to be well-rested with an ample amount of 'beauty sleeps'. No bride will look or feel their best if they are tired. And hence to look your best, it is advisable to take care of all the wedding details well in advance of the wedding day so that you are not stressed out with the last-minute details and craziness. Ultimately the most important thing is to just relax and enjoy this incredible day that will be your once-in-a-lifetime moment. You sure want to look natural in all of your photographs, including the candid ones!

• Schedule your prep time
It really takes a long time to get ready and look picture-perfect for your big wedding day. In that case, you should always consider doubling up the amount of time you originally thought that you would require to get photos of your wedding dress, bridal accessories, group photographs with your bridesmaids, and clicking your bridal portraits. As a starter for your bridal photography session, try to keep all your wearables like your bridal gown, garter, wedding jewelry, and bridal shoes in one place so that your wedding photographer can take detailed shots of them before you get dressed without any wastage of time. Ask your photographer to capture different elements of the bridal outfit during the bridal photography session, especially the ornate details of the wedding gown like laces and ribbons, along with peculiar details like buttons or ornaments, as all of this deserves unparalleled attention.

• Include the bridal veil
Such irreplaceable wedding attributes like a bridal veil must be used for bridal portraits as there exist endless variations of poses with a veil. A bride can play around with it in any way she likes, just the professional photographer shouldn't forget to guide her throughout the process. We all can agree that there is something so whimsical about the way beautiful light hits a bridal veil. So if you have decided to wear a bridal veil on your wedding day, make sure to get photographed in it and discuss with your bridal photographer for the best time of day to take a few veil photos. The best time to get bridal veil photos varies as per the season and time of the year that you are getting married or at least getting photographed in. Sometimes just five minutes after the wedding ceremony will be enough time to capture truly incredible bridal portraits.

• Choose the photography space
Traditionally a bride would get her bridal portraits clicked in a photo studio but as times changed, brides prefer portraits clicked on natural and remarkable backdrops. From choosing to arrange a bridal photoshoot in the wedding venue that she is getting married at to including a nearby garden, or a famous landmark of the city they are getting married in, the list of places to get bridal portraits is endless. Creative bridal picture ideas will surely diversify your bridal photography session. For instance, choosing a blooming flower field as a backdrop will bring in a touch of vibrancy to bridal portraits, or getting clicked with a bunch of balloons that belong to unconventional colors and shapes will bring playfulness and add fun quotient to your bridal photoshoot. From dreamy bridal portraits clicked on cascading staircases holding bridal bouquets, to mesmerizing shots clicked by the positioning of the bride by a window to get well-lit and captivating pictures, the creative ideas for bridal portraits are truly incredible.

• Schedule shots at the golden hour
By default, natural light is optimal for the bridal portraits outside the studio. But if you want to get the best out of the portrait session, you should try to schedule the bridal photography session around the golden hour during the sunset or even in the early sunrise hours. There is nothing more mesmerizing than the warm and shining golden light hitting the face of a beautiful bride as it gives the photographer ample opportunities to take good portraits regardless of the lighting. It is a simple equation that you will always end up with better pictures when you schedule the photo session when the natural light is best. Light is harshest during the noon hours, and if it is very sunny outside, you can look out for some shade to stand and turn your back to the sun to avoid squinting and harsh shadows on your face.

• Deciding on the time and season
One of the most important decisions alongside deciding your wedding date is deciding on the most appropriate season and time to take bridal pictures. If a romantic wintertime photography session is on your mind, then embracing dreamy and snowy wedding photos during the chilly season is the best way to take advantage of the season's most unique attributes. Even if you are going to have a few uncomfortable and cold minutes, they'll be well worth it to capture all the beauty your wedding season has to offer. Whether you choose to meet in a snow-covered field for your first look or snap a few candid moments in freshly fallen powder, we always encourage brides and couples to snap photos with the best of what the season is here to offer. And similarly, there are tons of creative ways to capture beautiful bridal portraits in all four seasons that include the seasonal spirits.

• Unique props for bridal photography
Adding an accessory that is mostly associated with weddings such as a bridal bouquet, DIY wedding signs, or involving an object that is symbolic to the bride or her family, there are so many ways to add creative and unique props for bridal photography sessions. For instance, if you are a bride who wants to showcase your unity with nature, bring in your horse in the bridal photoshoot, or if you love dogs you can involve your favorite furry friend in the photography session. Similarly, your love for music can be channelized by involving a piano with flowers in the background as an artistic touch, or a romantic bride can choose to be surrounded by a circle of candles which will create warm and soft lighting together with a profound and charming atmosphere in an image. This also opens up unique opportunities to add wedding traditions like the custom of including 'something borrowed' or even bringing in 'something blue' for your wedding photography session.

• Browse through bridal photo inspirations
Whether it is browsing through Pinterest boards or going through inspirational wedding photography websites, browsing through bridal photo inspirations will not only give you creative ideas but it will also help your bridal photographer to understand what you are trying to showcase and what he or she needs to capture. However, it is essential to remember that it is great to get ideas but your portraits will ultimately turn out differently due to a plethora of other factors including your wardrobe, choice of location, lighting, season, and body language. Hence you should work together with your wedding photographer and come up with a customized approach that will suit your requirements and visions rather than trying to replicate everything directly.

• Bring in your best smile and emotions
Nothing spoils the best bridal portraits more than fake smiles and artificial emotions. Having said that, we all understand how a bride is naturally nervous, and hence it is very necessary to be comfortable and relaxed on the day of your bridal photoshoot. Whether you are planning for an inspirational fall photography session or something truly out of the box, you should relax and be comfortable before and during the photo session to get generously rewarding and memorable bridal portraits.


It doesn't get more real when you are promising to spend the rest of your life with someone, and every moment that involves you needs to be captured by professional photographers starting from the time you are getting ready for your big day to the confetti toss to the bridesmaids. Setting down an example of true love at its finest, a wedding day is filled with swoon-worthy, tear-inducing, and heartfelt moments, that are captured by professional wedding photographers for your wedding album. But some things remain exclusive only to you for the rightest reasons and one of them being bridal portraits. Right from the time you were a little girl trying on your mother's pointy high heel shoes to the time you meticulously decorated your Pinterest board with inspirational couple poses, every big and little moment of your life gets real on your wedding day. Probably that is why it is one of the most emotionally invigorating days of a couple where heartfelt feelings reach peak levels.