Unique And Sustainable DIY Wedding Favors
September, 9 2022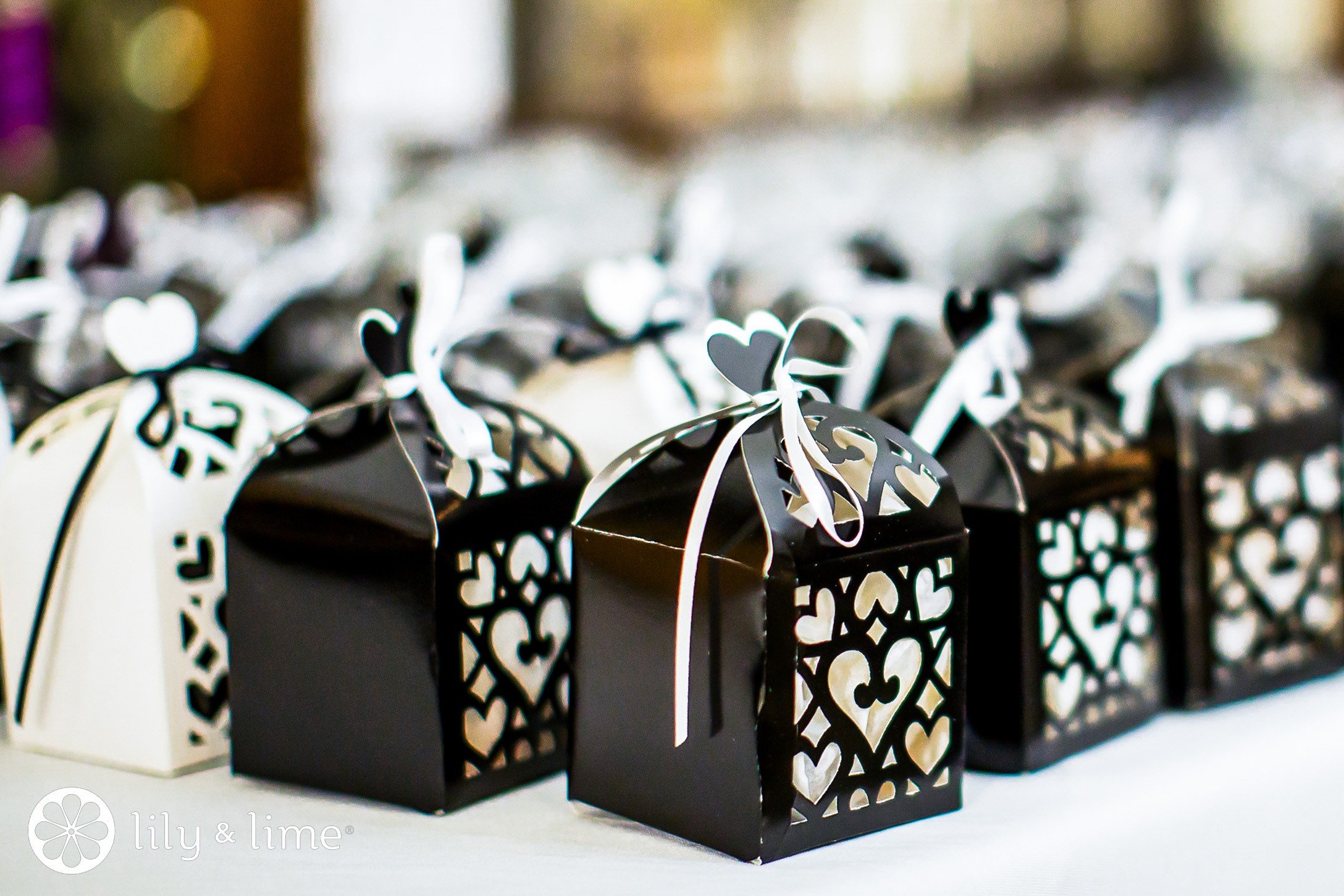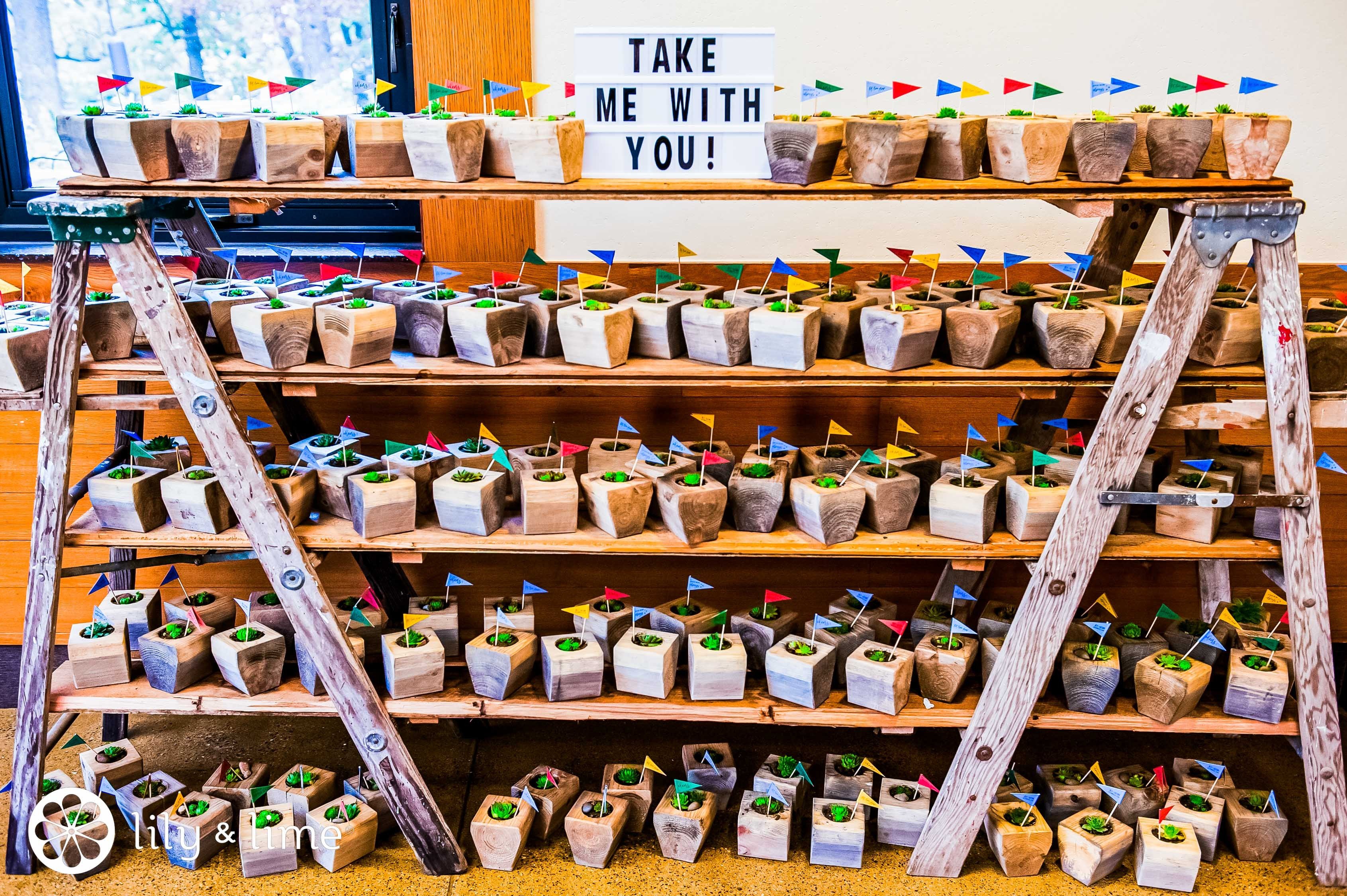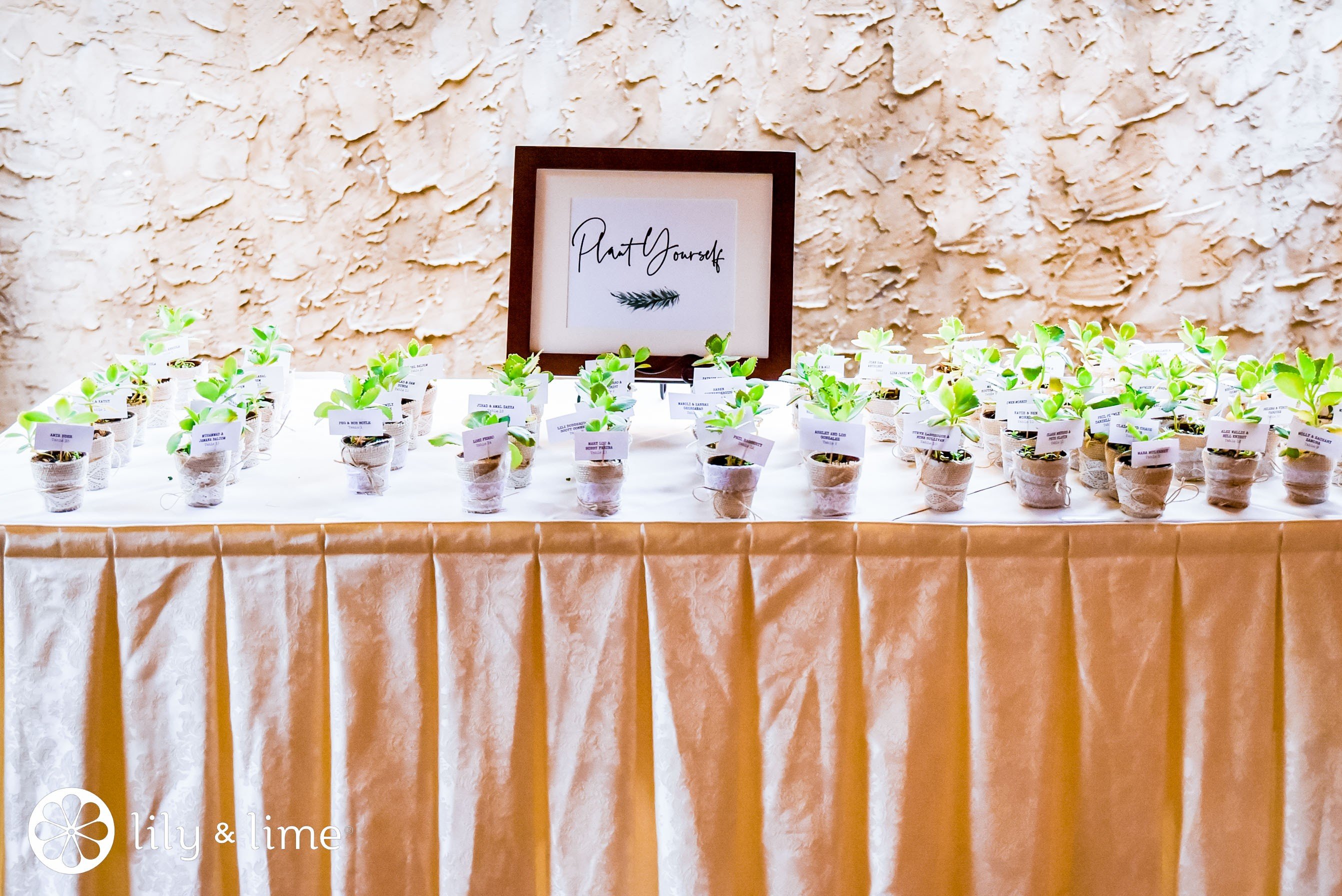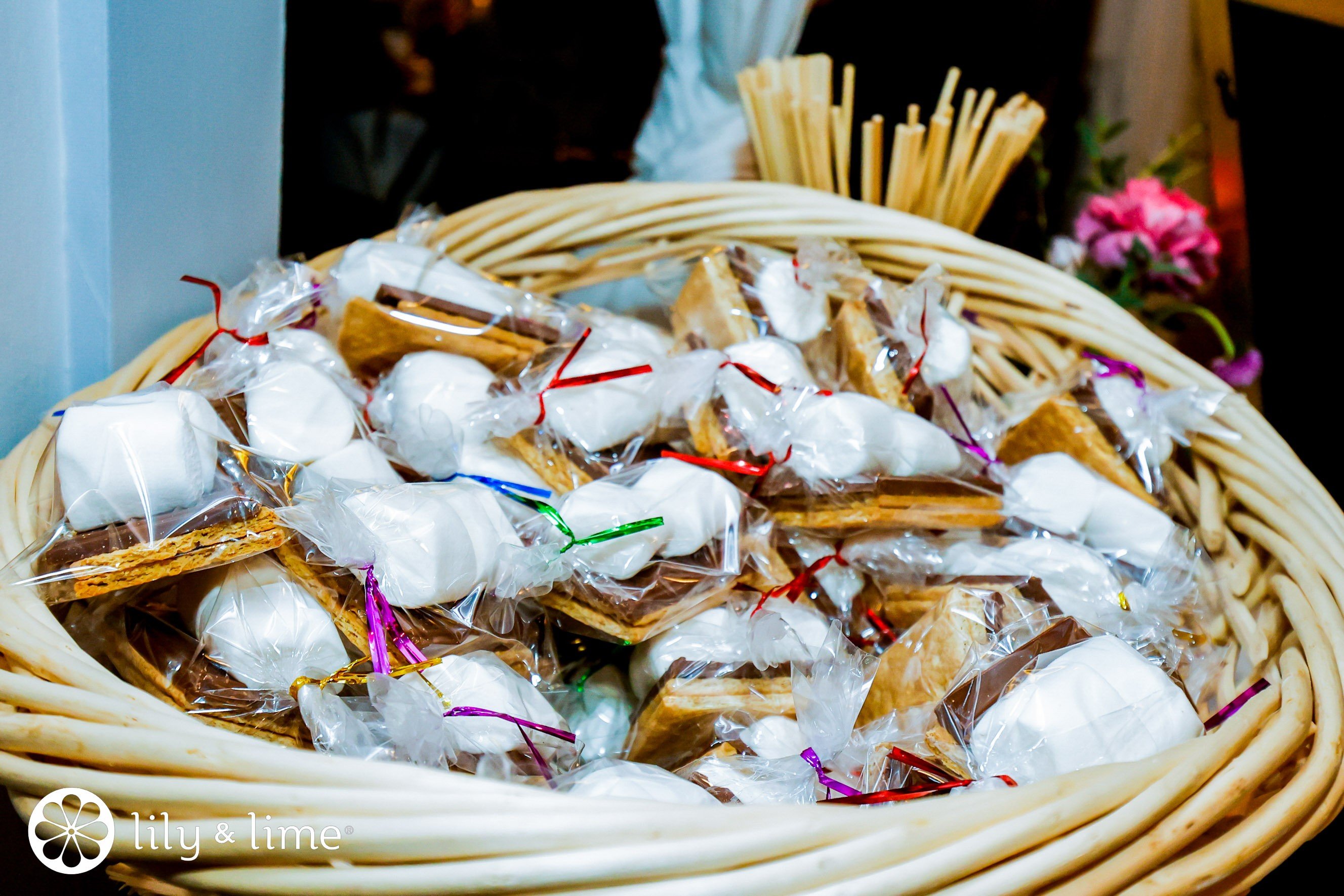 While weddings are a cumulative mixture of aesthetics, rituals, and love, one of the reasons couples like to throw a beautiful wedding reception is just so that they can meet loved ones who have been caught up in the flurry of life. Whether it is the baby cousin you haven't had the chance to catch up with since she went to a college in London, or it is your Aunt Cathy who moved to Hawaii and started an Airbnb, and the last you met her was 5 years back. Weddings are a good place to catch up, meet up, swap stories, and soak up the high of celebration together. The wedding day is important not just for the couple involved, but also for the guests who get to be a part of the celebration. So what better way to appreciate your guests' presence than by creating a DIY sustainable wedding favor that is not only thoughtful and unique but is also good for the planet and the pocket? Sprinkled below are some amazing ideas that you could seek inspiration from, and create a wedding favor that your guests think of fondly for years to come!
Green Packaging: Let's speak about packaging before we discuss eco-friendly wedding favors! To support a small business and save shipping emissions, try to source your wedding favors as locally as you can. You can also look for favors from vendors who employ environmentally responsible packaging. Personalized favors from online shops like Etsy actually offset shipping emissions, and many vendors make it clear if they ship without plastic. If you are comparing vendors or items, use minimum packaging whenever you can, and stay away from plastic.
Sugar Scrub: Mason jars or other glass jars you want to get rid of, use them for giving your spa-style sugar scrubs. Sugar, organic coconut oil, or other essential oils are all you need to make this DIY wedding favor. Use other scents, like vanilla or peppermint, to keep things fresh, or go for more exotic scents for a sense of adventure.
Succulent Favors: What better sustainable gift than a succulent? A burst of greenery with very little maintenance, succulents are also adorable! Bulk succulent purchases are simple, and maintaining them is even simpler! You have two choices for this favor. Fill a tiny thrift store planter with each succulent. Every visitor will receive a special favor to keep and will be able to use it for years to come.
Gift Basket of Tea: What person doesn't enjoy a hot cup of tea? Make cozy tea kits as quick and easy homemade wedding favor using small drawstring bags and organic tea leaves. The tea tastes can even be handwritten or stamped right onto the tea bags. In addition to reducing paper and plastic waste, this favor will be appreciated by your guests.
DIY Seed Packet: Seed packets that let your guests cultivate pollinator flowers for bees are another considerate and environmentally responsible DIY wedding treat for your guests. You can store your seeds in reusable pouches or used linens, and later this DIY gives a seed packet that can be recycled after usage. You can choose from a bunch of materials to do justice to your wedding theme. You can also put the seed packets in little plant pots you can find at the thrift shop
Make Your Own Birdseed Favor: Not only are birdseed DIY wedding favors lovely, but they are also very environmentally beneficial. You won't go over your wedding budget because of how simple and inexpensive this recipe is to make. A few weeks before the wedding, prepare the birdseed hearts and ask your guests to send you pictures of their birds enjoying the treat. You can go for a simple heart-shaped birdseed wedding favor, or go more detailed too!
Encourage Donations: As we all know, reducing consumption is the simplest approach to lower emissions. Consider making a donation to a cause or charity near and dear to your heart rather than purchasing your guests a material symbol of appreciation. You can print a card on recycled or seed paper thanking visitors and informing them of the charity you have chosen to donate to. A unique way to do this is to choose a few charities, give each guest their own token, and let them decide where to donate. Your family and friends can also choose a cause they are passionate about and will feel more invested in the donation process.
Give Back Greenery: Giving potted plants to your wedding guests as favors is a great way to reduce plastic and packaging! Sending your friends and family home with a green present is unquestionably environmentally responsible, whether you decide to offer your guests succulents or herbs, or repurpose your centerpieces. You could choose customized pots for each guest or include seed paper thank you notes to give your favor a truly unique personal touch!
Seeds of Flowers: Giving your guests seed packets to take home and plant themselves is a sweet alternative to potted plant wedding presents. Online, there are countless personalized seed package options that are also extremely reasonably priced. You can also add a little vase or planter as an extra unique touch or addition if you'd like.
Homemade Scented Sachets: You may create sachets for your visitors to take home using essential oils and attractive fabric. They can be placed on shelves or placed in drawers to add a pleasant smell to any room. You can make these tiny sachets as wedding favors for your guests while also working through your massive collection of vintage fabric. If you don't already have fabric on hand, you may get it for very little money at numerous yard sales and any thrift shop. Simply add a special message on cardstock and fill it with lavender or your own dried flower. You're done once you tie everything together with ribbon, burlap, or twine.
Beeswax or Soy Candles: For a romantic wedding, candles are the ideal favor! Who doesn't enjoy returning home and unwinding with a lit candle, after all? Candles are also a great option for weddings with a lot of out-of-town guests because they don't require any liquids and are simple to transport. Just be careful not to buy candles made with paraffin wax, as this is not particularly environmentally friendly. As a more natural option, choose soy or beeswax candles, and if you can, try to purchase them from a nearby candle manufacturer!
Soaps Produced Locally: We also enjoy seeing locally manufactured, handcrafted soaps used as wedding favors. Bar soaps are more environmentally friendly than liquid soaps because they don't come in plastic and need less effort to distribute because they are more concentrated. Additionally, we believe that locally made soaps are amazing because they are simple to label with a "thank you for visiting" and look gorgeous. Farmers' markets are a terrific place to start looking, but if you still can't locate a nearby local supplier, try Etsy! For a fun twist, you can also have the soaps monogrammed.
DIY Personalized Glasses: Whether it is coffee mugs, mason jars, or wine glasses, personalized glasses never get old! Think about getting etched or personalized glassware that you can use to serve guests at your wedding and then give them the glasses afterward. If you're feeling very inventive, consider using thrift store mason jars or glasses that you could even design yourself!
Homemade Jam: Love to make jam? Or do you have a jam recipe that you are especially proud of? Prepare a few batches of your preferred flavors to serve to the guests! This is your chance to go full Monica! For a unique present that your friends and family will remember, think beyond the box. We also love savory jams or jams with seasonal flavors!
Chocolate Bars: A straightforward chocolate bar is a wonderful wedding favor. Print unique labels for a charming DIY project that will leave a lasting impression on visitors. You can also choose the artisanal approach and provide your customers with more intriguing flavors. In either case, your visitors will value the sweet snack they take with them as they head home.
Pet Treats: If you like animals, chances are good that your friends do too. Everyone would likely invite their furry children to the wedding as well. Make extra dog treats and package them in adorable tiny boxes. To make the boxes even cuter, search the internet for downloadable stickers and customized tags. By combining bird feed and molding it in silicone molds or cookie cutters, you may also create stylish hanging bird feeders. You just need to label with cardstock, tie with a ribbon or twine, and you're done.
Smores Kit: All ages of wedding attendees adore s'mores, making them more than just a favorite among kids. Give your guests a kit including all the ingredients for this campfire staple. S'mores are a popular treat, right? These s'mores wedding favors are ideal if your wedding will be outside. Simply stacking marshmallows, chocolate, and graham crackers on cellophane and tying it all up with a ribbon or piece of twine is the simplest and least expensive way to make these. This is a really fantastic concept for outdoor weddings, especially those that take place at night.
Focus on Zero Waste: Want to show your visitors how much you care about the environment by giving them a present that the environment would adore? Consider giving them some waste-free necessities that would make excellent eco-friendly wedding favors! Personalized tote bags, reusable straws, bamboo cutlery, and reusable water bottles are all excellent zero-waste gifts that can also encourage your loved ones to decrease their waste. A win-win situation!
A Nostalgic Snack: The ideal morning-after breakfast for your guests is hand-cut biscuits and homemade jam with a couple of packets of your preferred tea. Put them in a nice box for visitors to enjoy the next day before departing. Alternatively, an ideal take-home treat is a carton of milk and a box of handmade cookies. Keep with the idea if you're having a barn or farm wedding by serving milk in more rustic glass bottles that your guests may use at home.
Mason-jar Mixes: Whatever is inside a mason jar tends to seem particularly beautiful. They may be used as packaging for countless DIY wedding favors and are highly adaptable. Getting married in the winter this year? When your visitors arrive home, provide them with a warm beverage. For a delicious hot chocolate mix, layer hot cocoa powder, sugar, milk powder, crushed peppermint, micro marshmallows, and chocolate chips. Even better, put your preferred coffee beans straight from the roaster in those jars. Are you renowned for your mouthwatering baked goods and passion for baking? Give your loved ones jars of your DIY cookie dough with detailed baking instructions in mason jars. Other simple mason jar mixes to prepare include granola breakfast mixes, trail mix with nuts and dried fruits, cookie mix, and mug cake mix.
Glammed-up Tea Lights: You forgot to plan for wedding favors. Do not fret. A couple of days before your wedding, you can quickly make a cool last-minute DIY favor. Run to the shop and get several large packs of tea lights, some ribbon, a few yards of tulle, and some rolls of washi tape that match your theme. Tea lights are simply covered with washi tape, stacked in groups of three or more, wrapped in tulle, and finished with a ribbon. Before the sun rises the next morning, you'll have a tonne of wedding favors. If you're looking for something turquoise to give away, this is also a nice choice. Just keep an eye out for turquoise-colored washi tapes, tulle, and ribbon.
Fancy Fruits: Chocolate-covered fruits may make delicious wedding favors no matter what time of year you get married. All ages of visitors adore these tasty favors. White chocolate-dipped fall apples at your wedding symbolize the impending winter. In the summer, chilled champagne bottles go great with chocolate-dipped strawberries with elaborate decorations. Another option is to simply put fresh fruits in a little basket and add a ribbon to the handle to make it look more appealing. Glass jars with elegant ribbons might be a preferable packing option for smaller items like berries.
Heartfelt Message: DIY wedding favors unquestionably save money and give your wedding guests more for their money. No matter what kind and how much money you spend on your wedding favors, they must always contain a sentimental note expressing your gratitude to your guests. Your wedding favors become even more memorable and applicable beyond your big day with a brief and straightforward note thanking them for their love and support.
Cocktail Kits: Give your adult visitors something to remember your special day with one of these cute cocktail kits. Whether it is the signature drink of the wedding day to be enjoyed later or a nightcap, cocktail kits can be incredibly cute and let your wedding live on even after the guests leave. Simply print out the recipe for the cocktail of your choice, and then tie it to the packaging. The guests will appreciate you for this one and remember you as they unwind and sip their post-wedding cocktails.
Coffee Bean Favors: You can make several of these charming little coffee bean wedding favor jars in about an hour. Particularly if you have an assortment of tiny jelly jars, they can be pretty inexpensive. Even if you have to purchase all of the equipment and ingredients, you won't be spending much money, and your guests will appreciate receiving their own customized coffee bean gifts.
DIY Extracts and Infusions: Prepare extracts and infusions months in advance to ensure that you have your wedding favors ready. Add vanilla beans, dried lemon, lavender, mint, or rosemary sprigs to sugar or simple syrup to create an infusion. Create unusual liquor infusions including tangelo cardamom gin, honey saffron liqueur, hot and spicy vodka, grapefruit tarragon vodka, pear-infused brandy, and vanilla cinnamon bourbon. Garlic, basil, rosemary, or your other favorite herbs and spices can be used to season your preferred cooking oil. Mint, vanilla, lemon, orange, or lime flavors can be extracted, and the flavor extracts are then put into adorable miniature glass bottles for giving. Have no more weeks for these infusions and extracts? Simply purchase different spices and create your own spice blends to give away.
Pie in a Jar: Your wedding guests are going to love these mouthwatering mini pies in a jar. They resemble cookies in a jar but have already been baked so guests may start enjoying their little pies right away. They're created in little mason or jelly jars, so a few ingredients will produce multiple tiny pies, and we adore the concept of adding a tiny pie crust heart to the tops.
Scrabble Magnets: The charming Scrabble magnets come in a tiny tin that is personalized with thank-you notes. Have it spell out words like "Love" or "Amore". In addition to asking friends and relatives if they have an old game they are no longer playing, you can locate Scrabble tiles in secondhand shops. Just hot glue a little magnet to the back of each and then put a few to each unique tin that you build.
A wedding favor can be a quick snack for the ride back home or a memento of the day which will grace their family fridge for years to come. It can be an addition to their pamper session or something that speaks of the couple's union in a memorable and timeless way. And needless to say, putting that bit of extra love and effort into your wedding favors will make your guests feel appreciated like no other.