DIY Wedding Signs for Your Day
December, 2 2020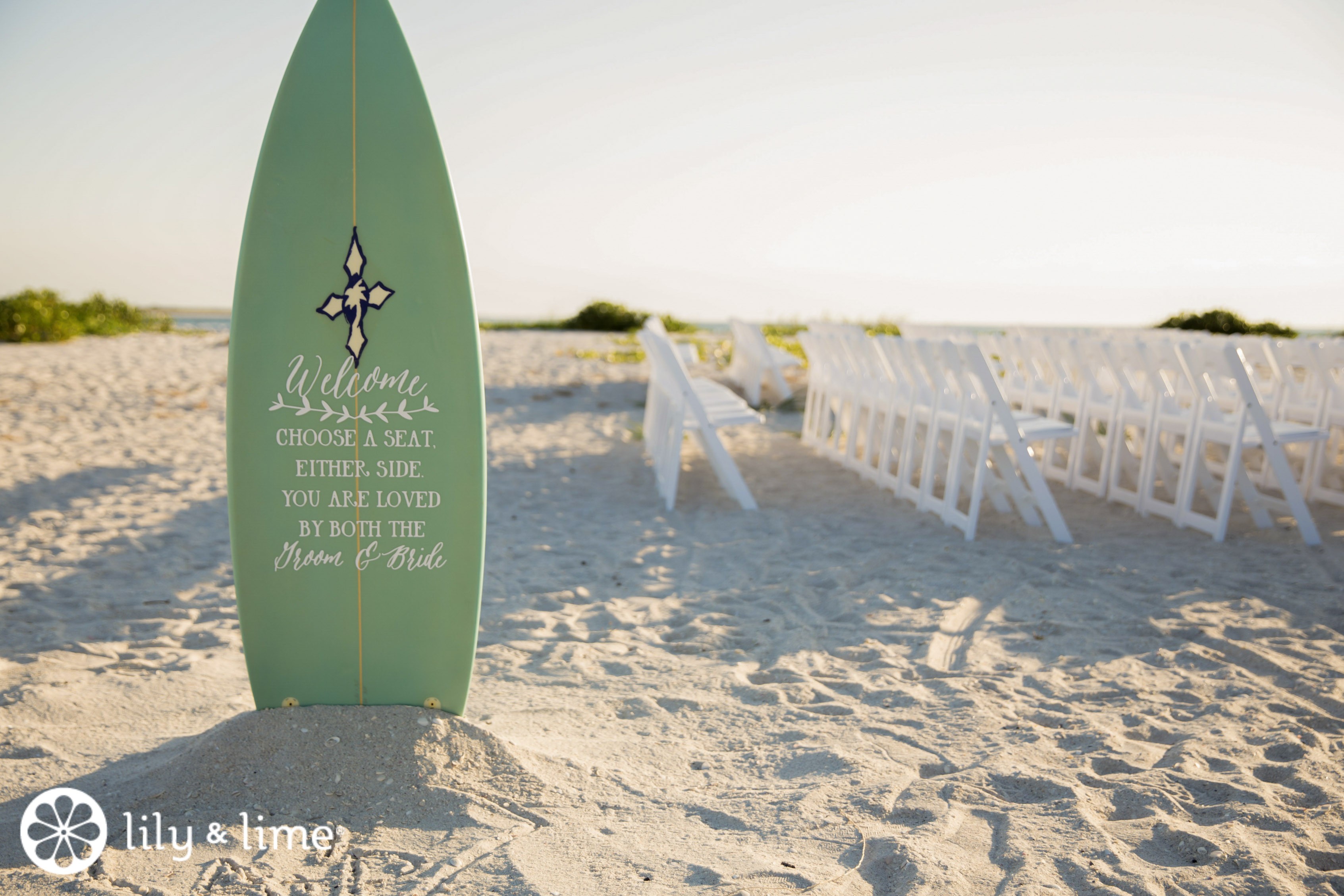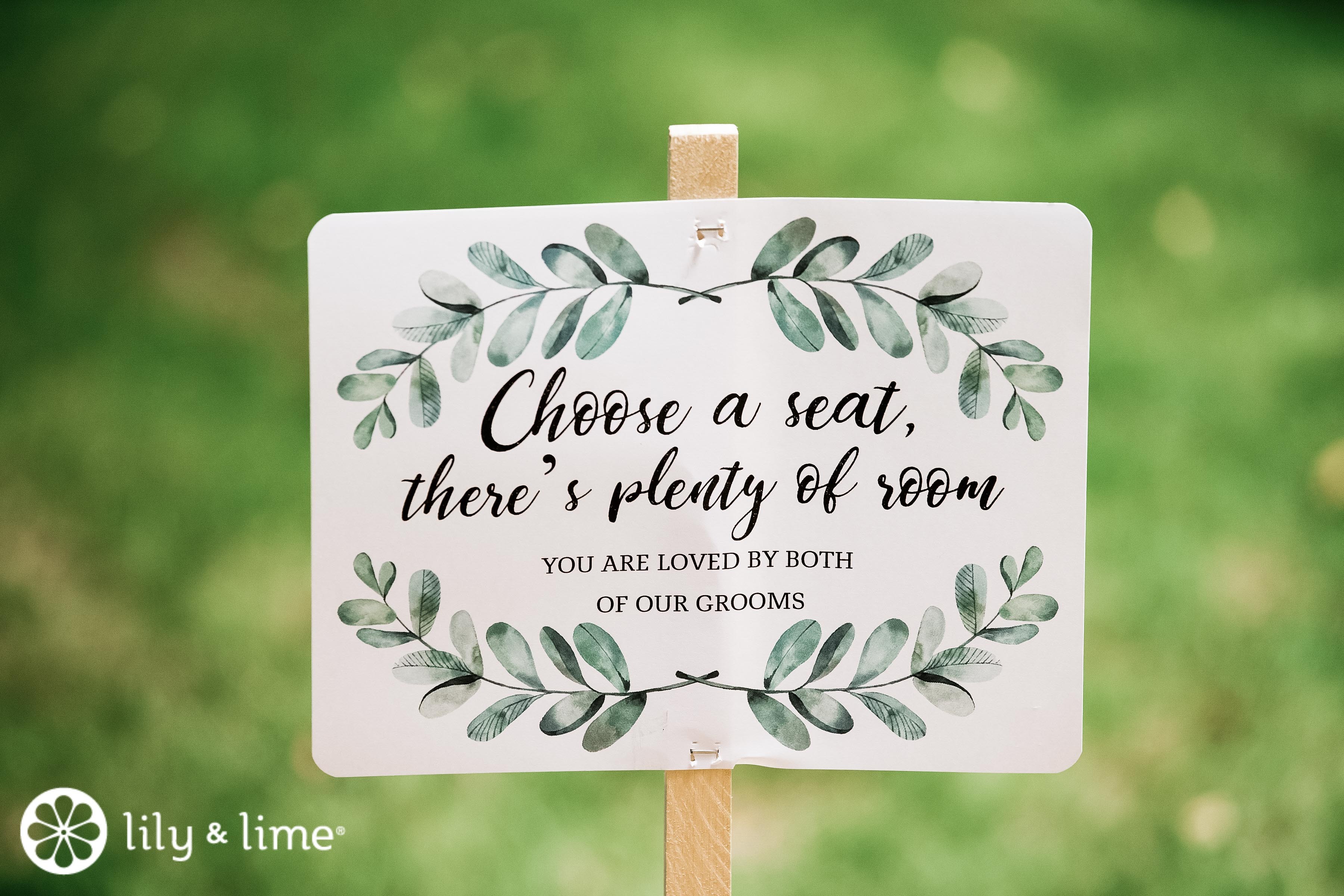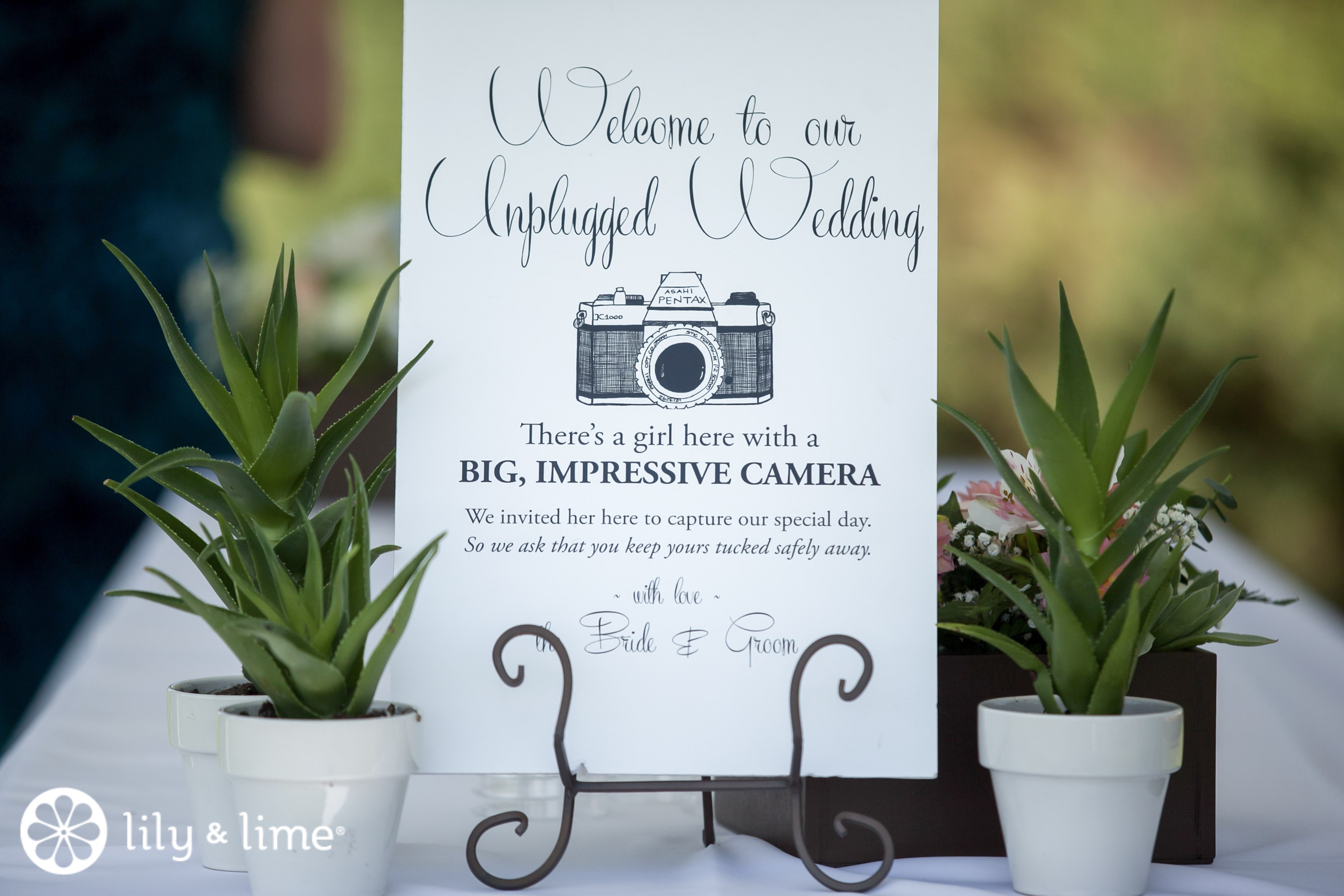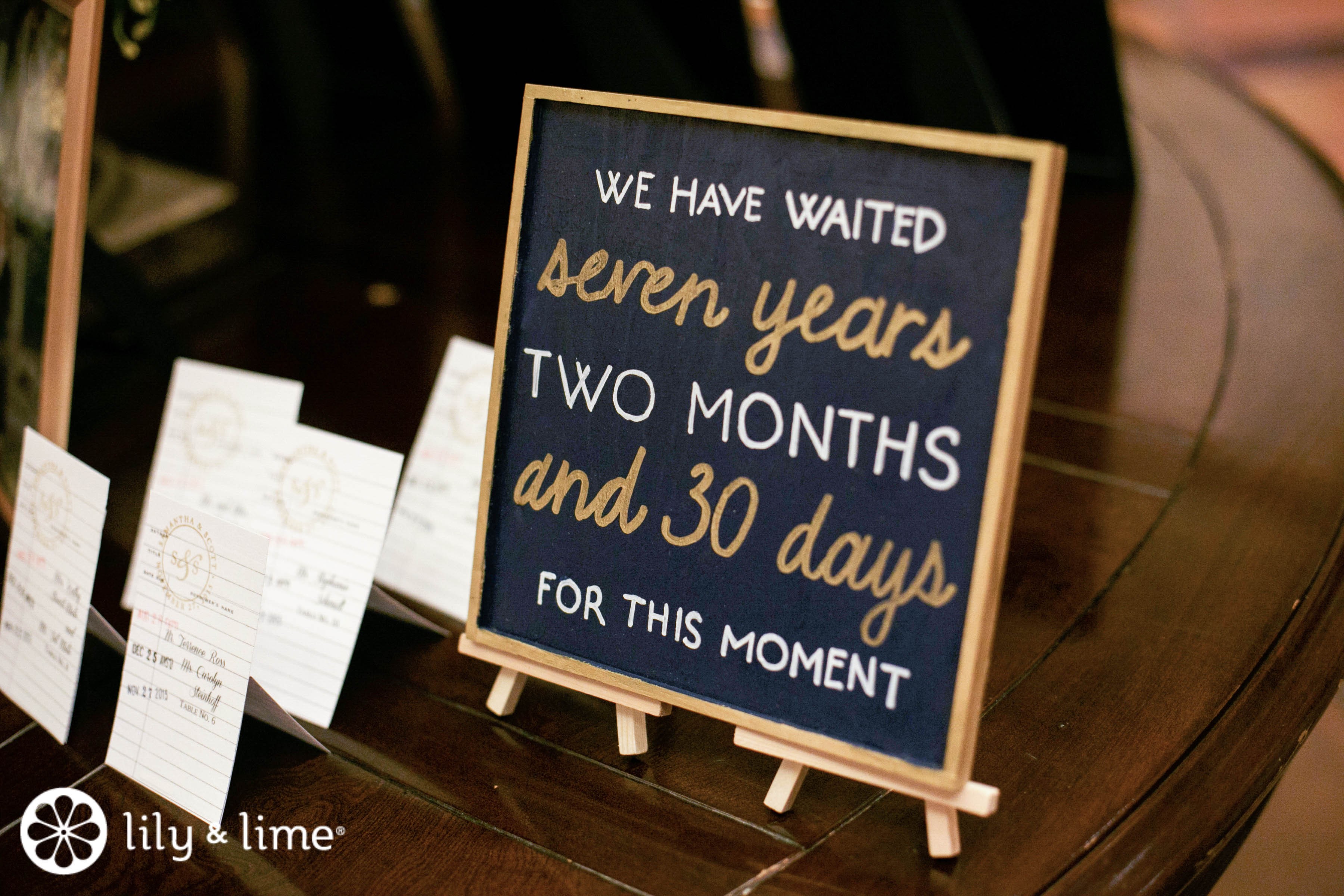 When we think about weddings, the most important and unforgettable moments of every wedding are those that have their own personal creativity. Those weddings where the couples or someone from the wedding party have introduced new and unique DIY wedding signs are the ones that leave an eternal impression on the minds and hearts of all wedding guests! Without any doubt, these are surely very small details that easily get looked over, but having a few signs posted around on your wedding day can be super helpful! How about writing out wedding ceremony details and information and the names of your wedding party instead of getting them printed on programs or directing all your wedding guests from the parking lot to the chapel or putting a cocktail menu on display. If you have fancy and creative penmanship skills or maybe your sweetheart or someone from your wedding party holds that creative hat, then it's time for them to show them off with your wedding day decor!
We do understand that wedding signs are an important part of the overall wedding ceremony or a wedding reception decor! You can have endless creative and cute signs for nearly every event of your wedding timeline. Such as greeting your wedding guests with the warmest signs then further fencing the ceremony path with elegant and decorative signs and lastly the thank you sign for all your wedding guests for attending your wedding and blessing it with their presence! All these signs really add that extra touch and charm to wedding decorations.

Big or small, every wedding needs directions. Enter cute, quirky, and personalized signs, that share all the important details and information about the wedding celebration such as the time when the bride will walk down the aisle, or when all your wedding guests should file in into your wedding reception and lastly what's in for the delicious wedding exception dinner (this is something your wedding guests should be aware of beforehand though). It is not important that all these signs are made from the average of pieces of poster board. You have endless possibilities to get your creative juices flowing. From chalkboard to wooden posts, you have a bucket full of options to make your wedding signs that will surely look cute and make your wedding guests fall head over heels in love with your wedding decor! No wonder the customized elements and some of your DIY spark will add up the wow factor at your wedding ceremony and wedding reception!

While details like where to go and what time-specific event begins are surely helpful for all your wedding guests for managing their time during your wedding celebration. Though all the wedding signs don't have to be purely informative, yes, they have to be creative in order to blow your wedding guests' minds! You can always enlist a calligrapher to craft a pretty welcome piece for your wedding guests or just to simply flaunt your new monogram after the champagne starts flowing, as it never hurts to remind your attendees who are getting married! Hold on a second! The creativity does not end here! From erratic illustrations to glass art to neon signage to salvaged driftwood stake, to the iconic LOVE signs, there are endless ways to make these pieces your own! In fact, they are the perfect opportunity to personalize your wedding day decor with romantic and quotes, cute and adorable romantic photos of your and your sweetheart captured by our extremely talented and affordable wedding photographers, and all the emotional sentiments that mean the most to you and your new spouse!

So, now that you have got the elegant centerpieces, the mouth-watering dessert table, the romantic playlist down for your first dance moment, and a team of professional and affordable wedding photographers to capture the most important day of your life in the best of frames, there are a few simple and unique signs that really hold the potential to complete your wedding decor and add an extra charm to the overall setting of your wedding! Adding DIY wedding signs will surely say something about you and who you are together as a couple on your wedding day. Personalized wedding sign reflects the personality and style of you as the couple also narrates the beautiful parts of your unique love story! Lastly, the customized or we say the DIY wedding signs are incredibly handy when it comes to directing your wedding guests where they need to go or for encouraging them to post (or not post, it is the choice that they have to make) those stunning and incredible wedding photos on Instagram!

So, if you are also a soon-to-be bride and looking for ideas and inspirations for DIY wedding signs, this blog is completely dedicated to you! This blog will surely help you in adding your personalities to the signs that will undoubtedly impress all your wedding guests and that too deeply! This blog is full of ideas for DIY wedding ideas and inspiration for brides who love lettering. We have rounded up some awesome DIY wedding signs that will help you to make your wedding decor stand out and will inspire all the soon-to-be-brides! So, find that creative hat of yours and get into action! Happy reading!
Send a Message
No wonder when we say that fun signage has become a staple of almost every wedding decor these days! With so many stunning and festive options, it is not hard to see why! Whether you are a traditional bride and want to have everything done in a traditional way or you are amongst those brides who wear a heart on her sleeves and are always up for experiments, then you must check out these gorgeous wedding introduction signs by clicking here! In case you are up for something with a bit of neon, Pinterest is full of such inspiring ideas. So, go ahead and start creating your wall!
Light it Up
By any chance have you recently visited a friend's wedding who had made a ton of DIY signs, and did you find any of the pink neon? If not then congratulations, there is your cue! You can always add up neon lights such as pink or green color to your DIY wedding signs to shine out bright! Adding lights to DIY signs such as Love, Wedding Cake, or First Kiss, is utterly unique and trendy especially for modern weddings as it adds a heck lot of personality to the overall decor! As already mentioned, you can create these with any word. We suggest 'cake' for your sweet table or 'hello' for your seating chart. These amazing neon wedding signs will surely turn heads and give your wedding guests something to talk about for years to come! You can always and easily find custom neon sign artists on Etsy.com or locally who can create a message just for you!
Affordable Rustic (means reuse the chalkboard)
Isn't it always nice and amazing when wedding details do not even cost a small fortune? Making DIY wedding signs that do not cost an arm and a leg to you is easy to pull, as long as you have a steady hand and neat handwriting with a little hint of creativity in it! You can always reuse that chalkboard where you first learned all the English alphabets and paint it out with permanent ink and send the fun message you want to send to all your wedding guests! We are sure, all the modern brides will love the idea of ditching traditional seating at the ceremony while allowing their guests to sit where they please and fill out space evenly and efficiently. You can also opt for the wooden pallet sign and get them for free at a hardware store! You can always experiment with the fonts but make sure before you give the final touch you always sketch it out with a pencil! You can always resume that fun message even after your wedding day! You can simply hand them in your home after your big day!
Printable Chic
Looking for the easiest DIY wedding signs to make just because you think you are not that good with crafts, then here is your option! How about those wedding signs that are pre-printed or are available in printed parts? All you need to do is find a beautiful frame that resonates with your wedding theme. You can use the printed wedding signs to make for directing your wedding guests to the ceremony location at your wedding venue. Or you can have your entire wedding time printed over it and then frame it in a stunning gold or wooden frame, completely depending on your wedding decor theme!
Old is Gold (use an old mirror)
One of the best, creative, and cheapest DIY weddings can be made by using an old mirror! A mirror with wedding signs or cute welcoming messages for your wedding guests is another great way to welcome your guests and also set a classy vibe for your wedding celebration! You can always find stunning vintage mirrors at thrift stores or the regular flea markets! All you have to do is simply customize the mirrors with the spray paints and a marker and voila! Experience the magic!
Lasso your Wedding Signs
All the crafty brides out there, we are pretty sure that you will be going to love these DIY wedding signs made out of ropes! You can draw whatever you wish! Give them any shape! And once they are done you can hang them from walls or the backs of chairs! Though making wedding signs out of ropes is quite easy but yes it takes you a few tries to get them in the perfect way as it shows on Pinterest!
Plywood Minimalism
Plywood never gets out of fashion! Just two pieces of plywood, some white transfer paper for stenciling, and some shiny and sparkling paint, and you are all set to create your own mind-blowing and extremely creative wedding signs! The best part of making wedding signs with the help of plywood is that no one will ever know how much all these little materials cost! It's just next to negligible! No wonder it will be a win-win for you!
Up, Up & Away
If you are a free-spirited and carefree soul and looking ahead to adding some lighthearted vibe to your wedding reception, then nothing can fit better than wedding signs monogrammed on bright balloons matching up with your wedding color palette! You can always use a pen in place of a traditional sharpie for thicker and for more prominent lettering! To add extra charm and romance to your setting, you can tie the relevant balloons to your buffet table, or you can simply use this type of wedding signage as table numbers! Isn't that cute?
Direct Guests
Who says restroom signs can't be pretty and attractive? Well, you can always come with spectacular ideas when it comes to direction signs for your wedding day! Using rustic wooden signs mentioning the directions is always a classy way to direct your wedding guests where they need to go without distracting from the vibe of your wedding celebration! If in case you are planning an extravagant outdoor wedding, especially on the expansive property, then the directional signage is the perfect key to keep things moving along in an orderly fashion!
The Flawless Sendoff
Last but not the least, once you have exchanged your wedding vows and have been officially declared as the newly married couple and danced the night away with all the friends and family members, it's the time for you both to ride off into the sunset with your brand new spouse! The most iconic and signature wedding sign saying 'Just married' on a fun burlap fabric will add a vintage vibe and a lot of fun! No wonder it is a great backdrop for incredible wedding photos and undoubtedly a wonderful way to bid adieu to all your loved ones!