Elegant But Budget-Friendly Backyard Wedding Menu
October, 24 2022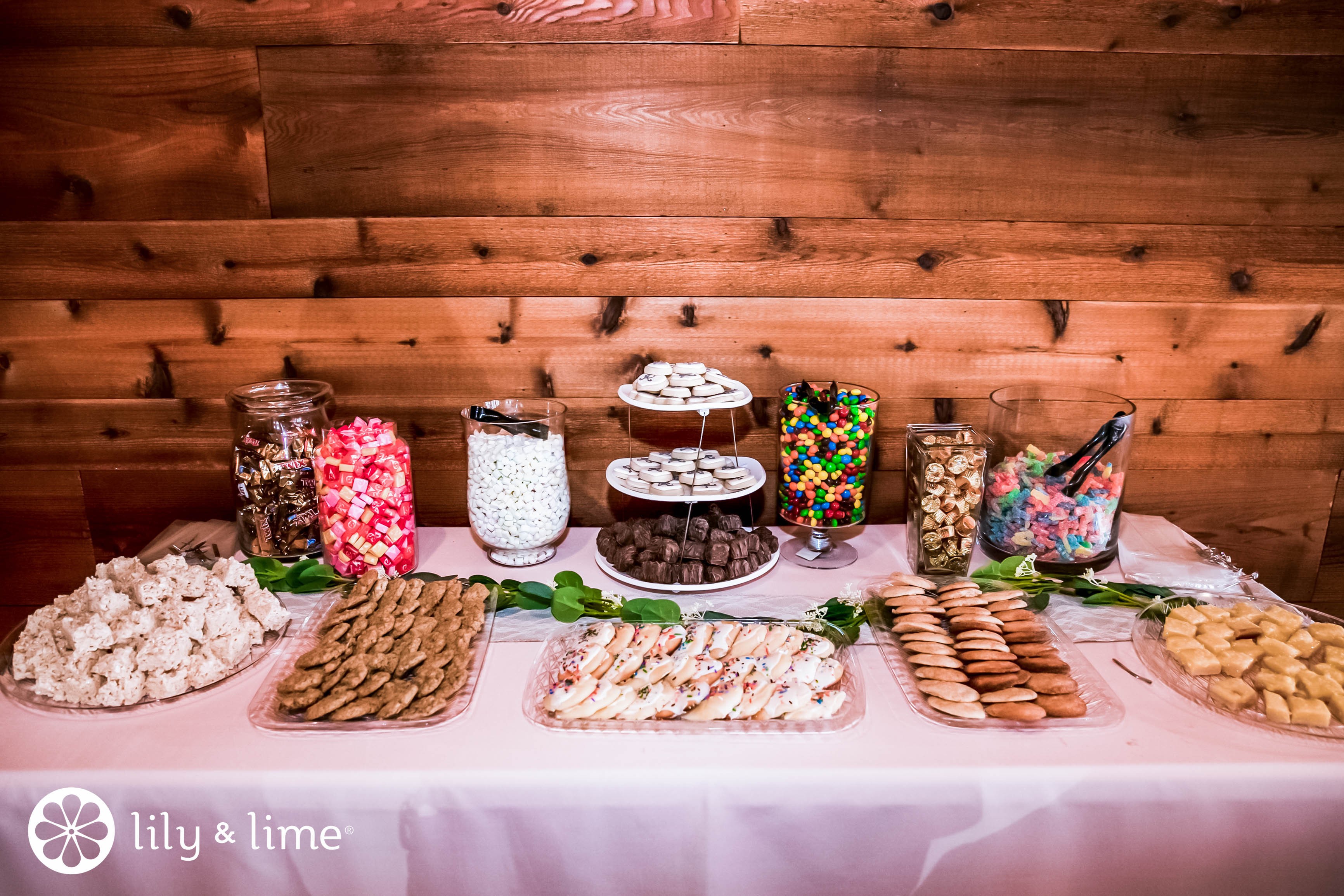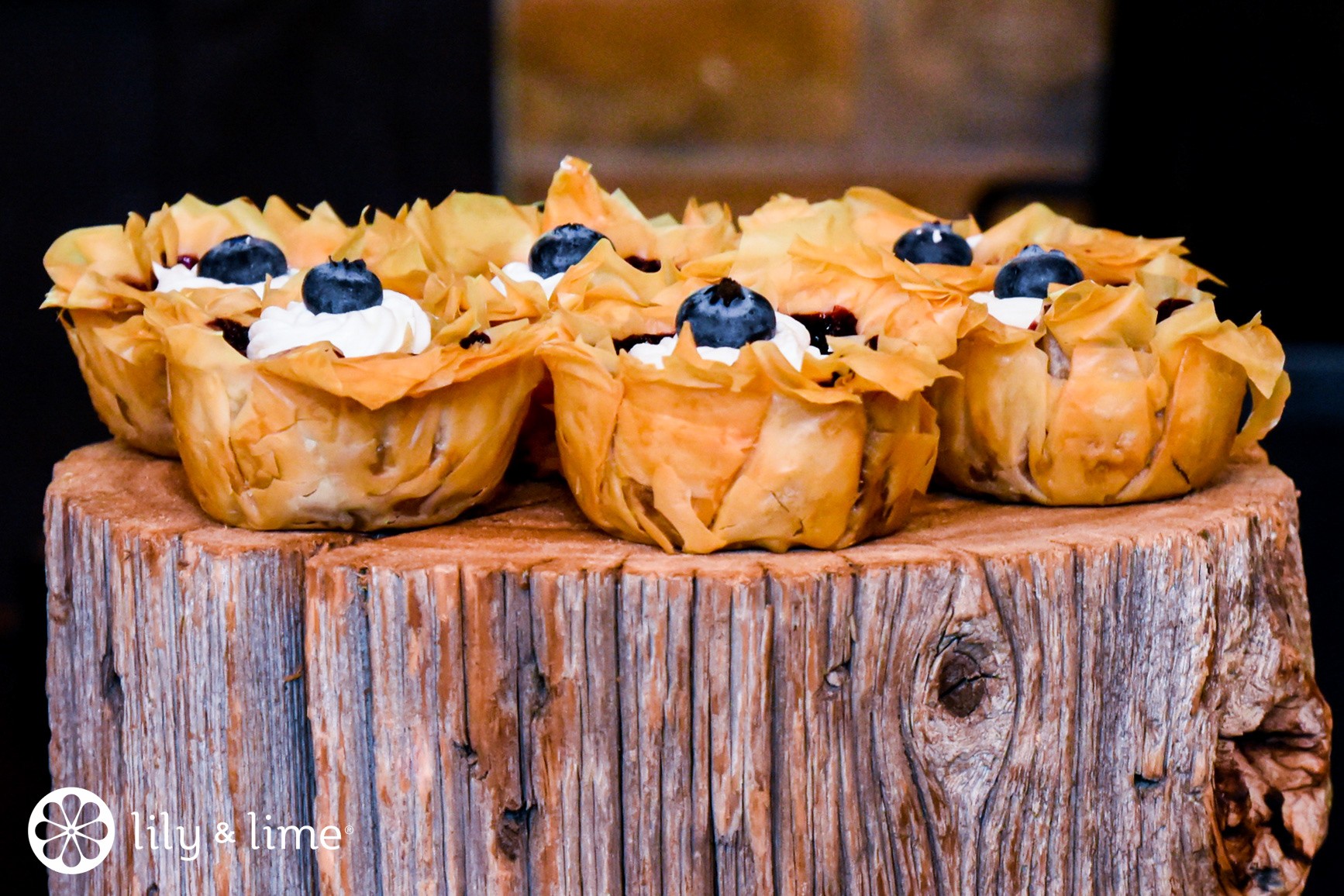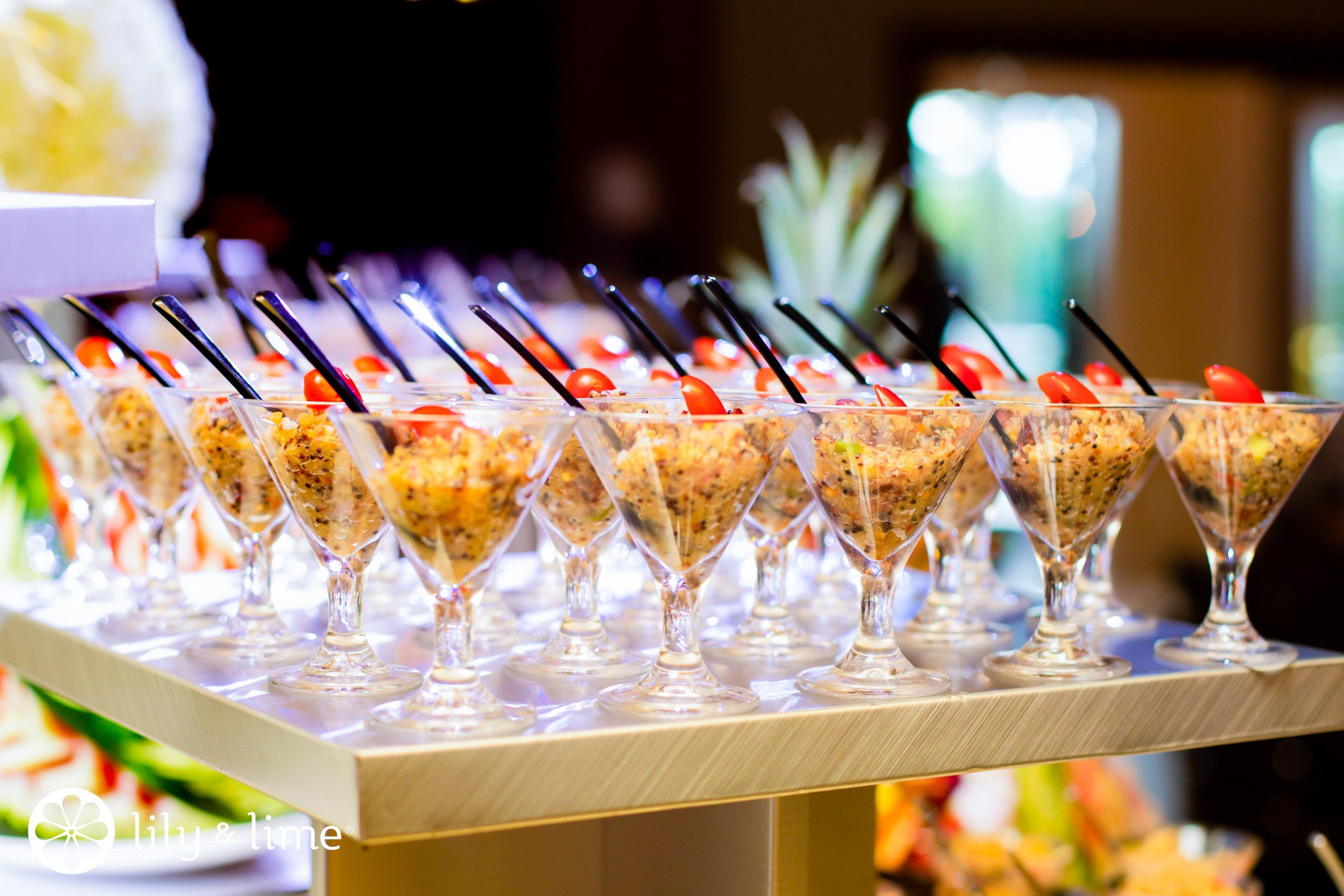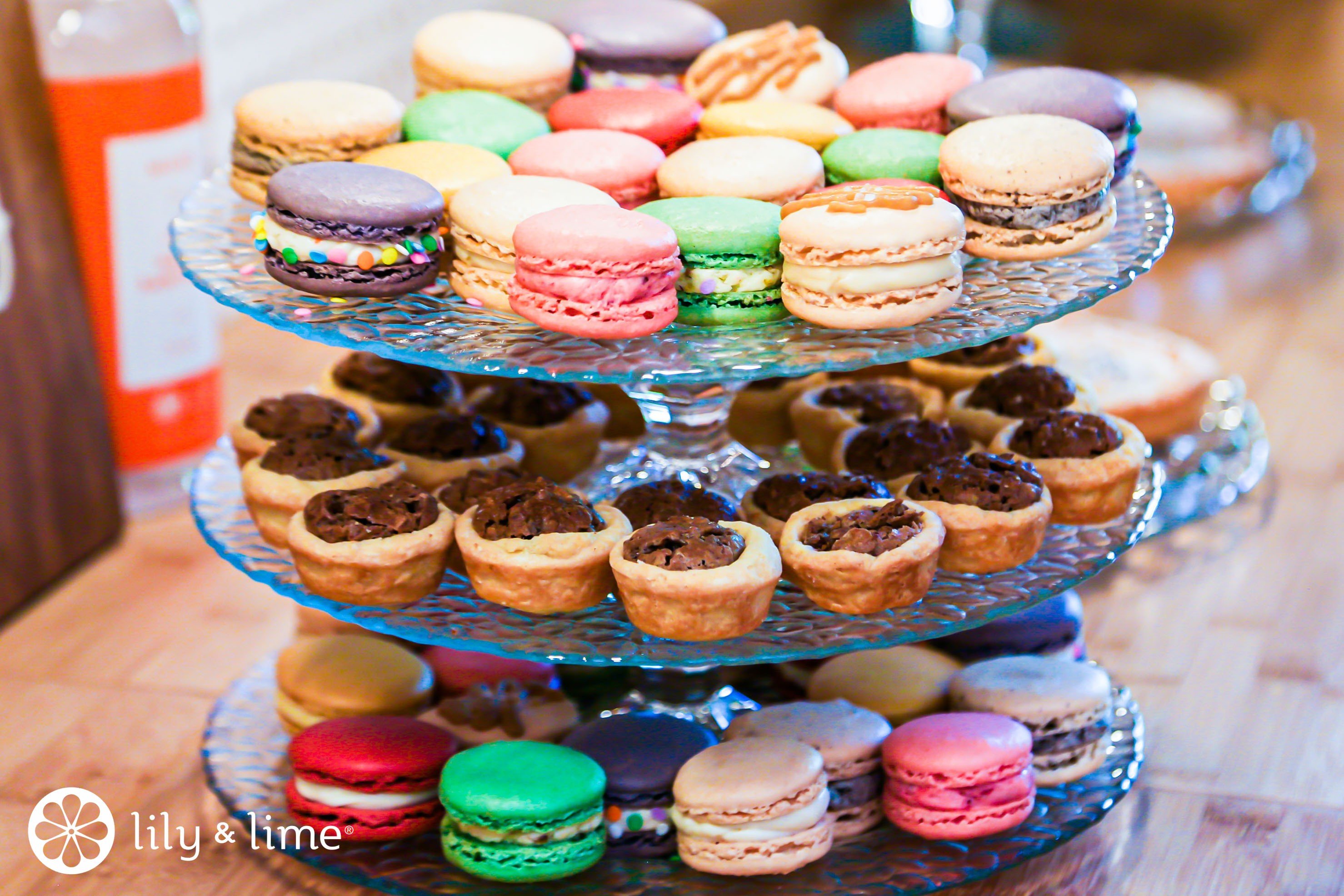 Whenever you are thinking of wedding food ideas, you can clearly picture your wedding day invitation asking if your wedding guests want chicken, beef, or wanna go all vegan for the food! But, when it comes to planning your wedding menu, you do not have to stick to a sit-down meal to have the traditional wedding reception. A big thanks to the fantastic dishes from all around the globe, wedding food can now mean anything, from tacos to tapas, completely depending on your choice and your wedding food budget.
But, when it comes to making a wedding budget, a whole chunk of your wedding budget quickly gets chewed up by the food cost involved. The more wedding guests means the more mouths to feed. So, it's time to ditch the same options that everyone is choosing for their wedding day food. Well, luckily, there are many ways to alter your wedding day menu budget and then utilize wedding food ideas on a budget which is a great way to bring down overall wedding costs!
If by any chance you are planning a lovely and romantic backyard wedding and looking for elegant and budget-friendly wedding food ideas, then we have got you covered. In this blog, we are going to tell you some of the incredible, mouth-watering, and budget-friendly wedding food ideas for your backyard wedding.
DIY and Budget-Friendly Backyard Wedding Menu Ideas
One of the best and most amazing ways to cut costs on your backyard wedding menu is to cook the food of your wedding menu by yourself. By choosing this DIY wedding food idea for your backyard wedding, you would be responsible for creating and providing the drinks, appetizers, main dishes, and of course the dessert to serve all your wedding guests. This kind of wedding menu idea will not only make your backyard wedding celebration a one-of-unique kind of celebration but will also offer out-of-the-ordinary wedding photography opportunities to our affordable wedding photographers. However, you don't necessarily need to make everything for your backyard wedding menu from scratch. Going for a DIY wedding menu will give you the option to let you price out the cost of each dish on the wedding menu, and will also offer you the opportunity to choose your favorite dishes while making decisions based on your wedding budget. So, if you are also looking out for elegant but budget-friendly backyard wedding menu ideas then we have got you covered. We have curated a list of some really yummilicious and mouth-watering wedding foods that will indeed be a great addition to your budget-friendly backyard wedding menu. Trust us, these wedding foods will surely leave all your wedding guests wanting more. These wedding food ideas are nothing but finger-licking good! Even we are drooling on these delicious on-budget wedding menu ideas!
Are you by any chance you are having trouble thinking of your flavorsome wedding menu ideas that will leave your wedding guests in awe? Then, no worries! Whether you're planning on a food station or planning a whole reception menu without going over the budget, we've got you covered and within budget. Just follow our guide to sumptuous food to make your big day extra special. So, what are you waiting for? Let's go, explore, and eat some really delectable wedding food that is just perfect for couples who are hosting a backyard wedding and looking for budget-friendly wedding food ideas and inspiration! Read on!
Budget-Friendly Backyard Wedding Food Ideas for a Buffet
We completely understand that you do not want to have a big or we say lavish meal during your cocktail hour celebration. But that should not let you limit all your wedding guests from getting peckish! Here is a buffet that can easily tide all your wedding guests over until dinner time. Here are some great and also appetizing budget-friendly budget wedding menu ideas that will flawlessly fit with your backyard wedding theme.
Barbecue Favorite: Fried Chicken, Mac and Cheese, and Biscuits
Well, backyard weddings do call for some really yummy and mouth-watering food. With the green and pleasant ambiance, the mouth also demands something that is pleasing to the taste buds. A budget-friendly wedding food that has been and is still very popular and also loved by wedding guests, is wedding food with flavorsome southern charm. While you are hosting a backyard wedding, how about filling the air with the smell of sizzling food. Some mouth-watering sizzling food makes an ideal wedding menu for a classic outdoor wedding reception. Fried Chicken, Mac and Cheese, and biscuits will undoubtedly please all meat-eaters and vegetarians alike.
Yummy and Crunchy Table of Waffles
Waffles are everyone's favorite! From kids to adults, this too yummy, and crunchy food item is loved by everyone every day. It will surely be a great addition to your budget-friendly backyard wedding menu. Well, if you ask us, it is one of our top choices for a wedding dinner buffet, especially if you are planning to have a beautiful and chic backyard wedding. This unconventional wedding food choice will surely impress and refresh all your wedding guests in no time and will leave them wanting for more and even drooling! There is nothing such as too much waffle! To have the best waffle table for your wedding, all you have to do is to pick a selection of savory and sweet toppings that everyone will love and relish along with your wedding celebration. If you want you can consider hiring a special chef to make everyone's waffles to their liking or you can try DYing it (if you are keeping the guests count small for your wedding celebration).
Everyone's Favorite- Pizza Platter
We rarely come across someone who is not a fan or does not love an all-time favorite and delicious Italian classic- the pizza! There is absolutely no denying that when you are on a budget, a pizza party indeed makes fun food for a wedding reception. After all, for everyone, from kids to adults, pizza is love. And when you are hosting a backyard wedding celebration, a pizza platter is absolutely a must-have food item for your wedding menu. All you have to do is to lay them all out or stack them up like a wedding cake for some unique and distinct wedding portfolio photography opportunities.
Taco Table For Some Affordable Mexican Food Vibes
If you or your darling loves Mexican food and is thinking of adding some Mexican food vibes to your backyard wedding without going over the budget, then you can consider loading your buffet tables with fabulous taco mix. You can choose from various add-ons, like, beef to chicken, we can assure you that this simple and affordable wedding dinner will allow everyone to make their perfect meal. To make it more appealing and also tasty, try mixing it up with mojitos and also prepare some antojitos! This delectable combination will be undoubtedly loved by all your wedding guests!
Bring In Tasty Treats- Sausage Chive Pinwheels
These yummy and tasty treats are like the sausage rolls that everyone loves, especially our professional wedding photographers when it comes to capturing the unique and desirable wedding food. These rolls are always beautifully dressed up for your big day celebration! Trust us, they won't look out of place amongst your wedding day food with their unique, chic, and stylish looks. The best part of having sausage chive rolls or pinwheels on your backyard wedding menu is that you can also prepare them by yourself. So, in short, they do make great and amazing DIY wedding reception food.
Salad Bar- A Must-Have Wedding Food
There is absolutely no denying that a selection of salads is undoubtedly the unsung hero of buffet ideas for weddings, no matter what theme you have chosen for your wedding day celebration. Having a salad bar for your backyard wedding will give your wedding guests the ability to combine all their own ingredients so that everyone can choose their preferred wedding reception food. With so many beautiful colors to capture, our professional and affordable wedding photographers will love documenting all the poppy colors in the best of frames. To keep the salad bar more tasty and interesting you can consider adding up some warm toppings and different dressings.
Donut Station Is Always an Incredible Dessert Table Idea
These days, donuts are a new popular wedding food! A huge majority of millennial couples are choosing various alternative dessert ideas for their wedding day reception menu, and donuts are on the top of the list. One of the main reasons why this sweet food is making a huge sensation is that it is easy to display and the lovely and vibrant colors of these amazing treats look appealing to the eyes when they are stacked creatively or beautifully presented on a pegboard. With different colors and sprinkles, donuts are indeed one of the best and most beautiful wedding reception food for couples who are on the wedding food budget. They also make a great food choice if you are planning a backyard wedding. And lastly, they are loved by all, even by our creative wedding photographers, as this colorful food gives a lot when it comes to food photography.
Delicious Fried Asparagus
Asparagus might come off as quite the fancy wedding food, but trust us, this delicious and fancy food can be deceptively on your wedding food budget. The best perk of having this food item is that you can bring in your DIY effect. Make colorful canapes, then wrap them in ham, or just simply fry them with butter and lemon to have a luscious taste that will make your wedding guests want more and more. These yummy and delicious shoots will surely leave everyone on the guest's list extremely satisfied without breaking your bank!
Healthy Food Choice- Tasty Soup
Couples who are planning to have a fall wedding or a classic winter wedding in the backyard, we have something for you to add to your wedding day menu without going over the budget. Soup! Soups are indeed a great way to make all your wedding guests feel warm and cozy if you are going for an outdoor winter wedding in your backyard. They are also warm, hearty, and very easy to make. Therefore, you will have a great opportunity to DIY and add some of your personal touches to the recipe. You can choose a couple of options for crowd-pleasing but also inexpensive wedding food ideas. Consider serving it crusty bread and butter for a guaranteed success and mother-savoring taste!
Imagine the moment when your darling shyly pushes the last meatball towards you. And you both are eating the final string of spaghetti and meat in the middle with a kiss, and that exact moment our talented wedding photographer captures in the most beautiful frames? Isn't it so romantic and also mouth-watering at the same time? If you like this idea, you can consider adding some really tasty and delicious spaghetti to your wedding day food menu. Well, simple pasta can be both cheap and romantic at the same time. All you have to do is just make sure that you supply everyone with enough napkins to enjoy this top wedding food.
All the soon-to-be-married couples who are looking for delicious and also healthy wedding reception food ideas but on budget, then there is no better food option like Fajitas! Well, classically, fajitas come with beef. But you can let your imagination run wild with whatever filings that your wedding guests will enjoy and relish. Apart from non-veg, you can consider loading the table with yummy, colorful, and healthy veggies to keep this affordable wedding food option on the budget.
Lastly, this all-American classic is indeed one of the best wedding food ideas as it is flexible and also suits every couple's wedding food budget- burger. So, on your wedding day, let your wedding guests, and all your family members select their own toppings and order their meal from a budget van. Or you can even consider building a tower of mini sliders as big as your wedding cake, as this will add an extraordinary factor to your wedding day photos!
So, summing everything up, all we wanna say is that now you are probably bursting with amazing and extremely delicious on-budget wedding food ideas for your backyard wedding. So, let the wedding planning accelerate! All you have to do is just to ensure that you have a wide range of food options so that all your wedding guests can dig in!