Most Unique Wedding Cake Alternatives
January, 21 2022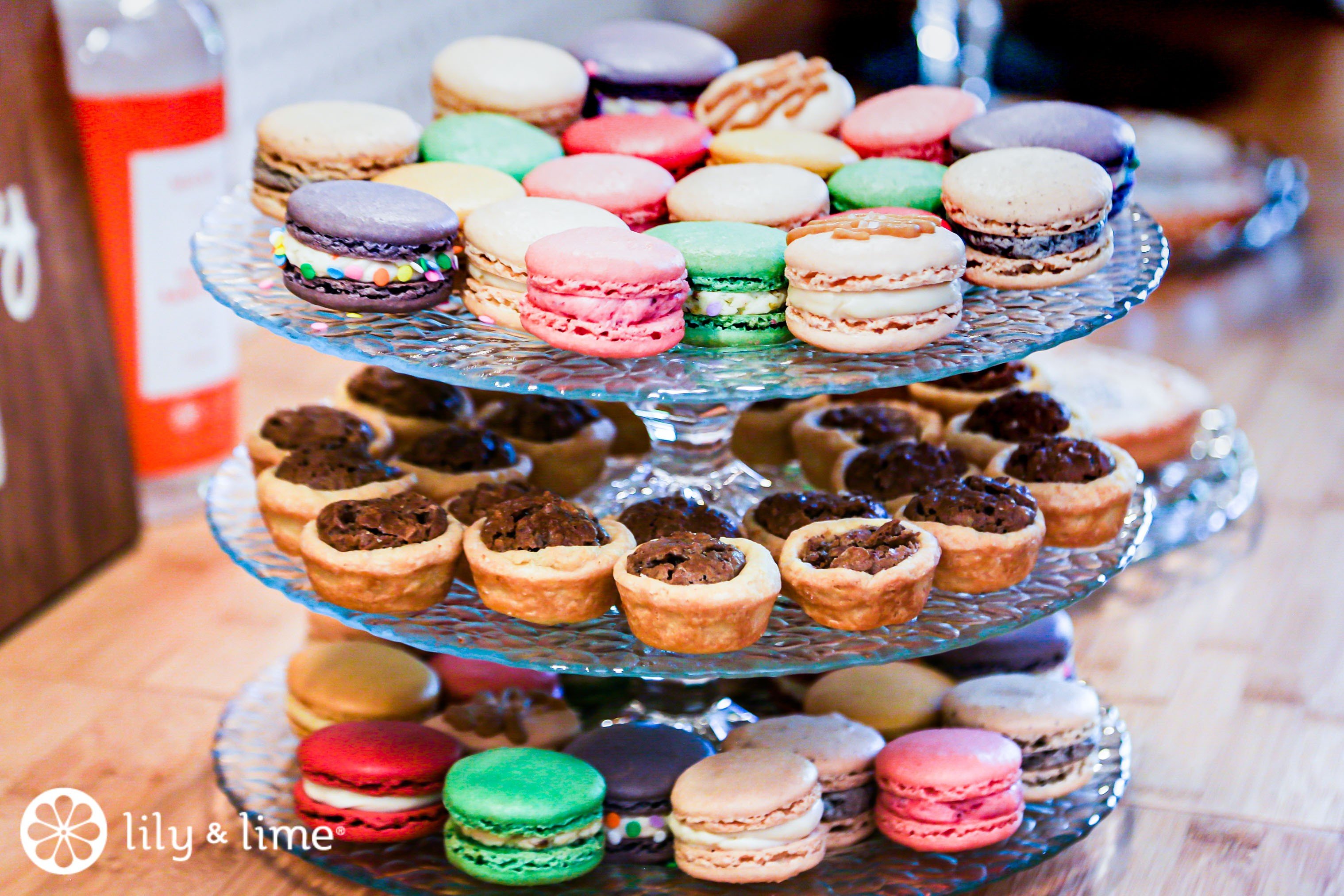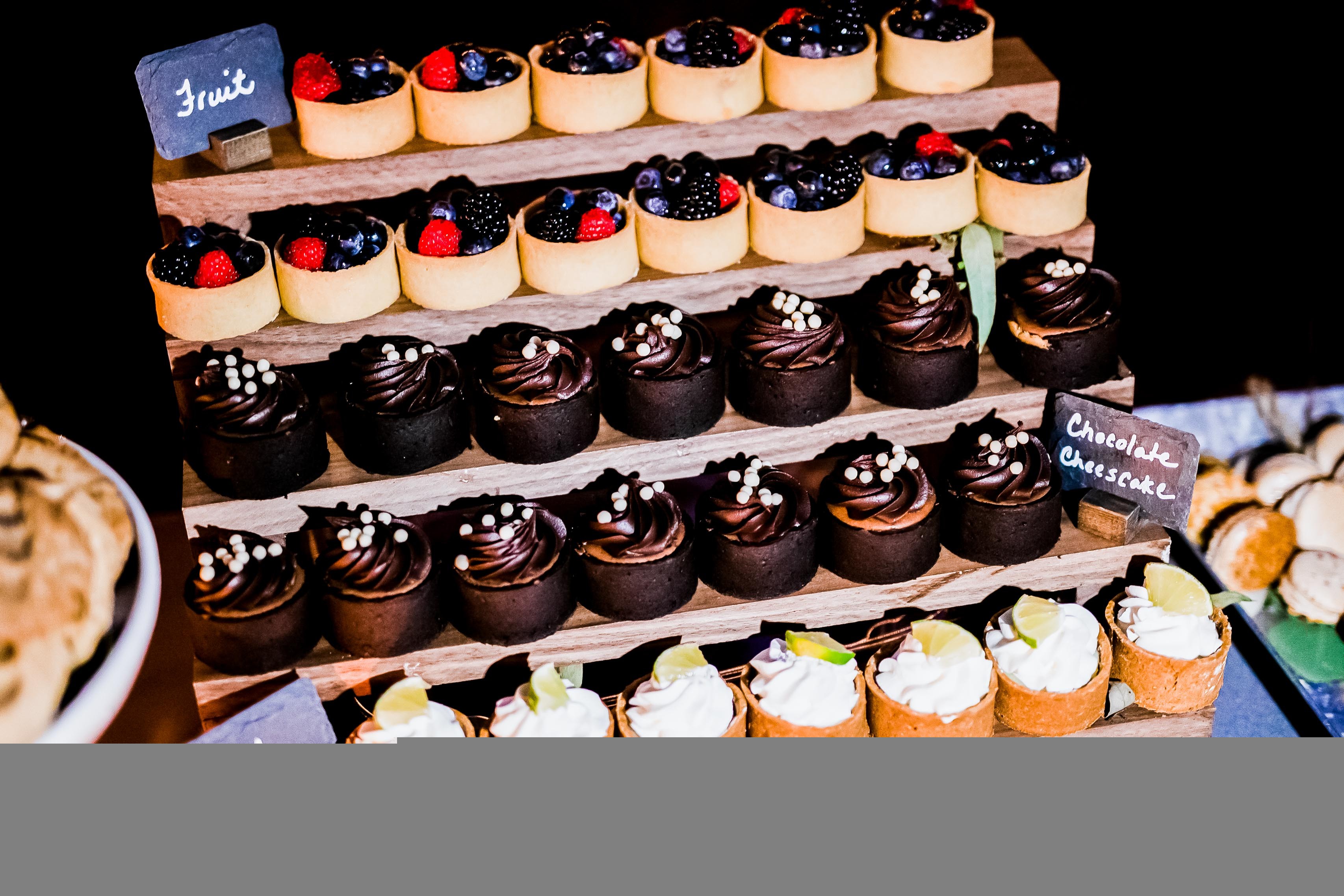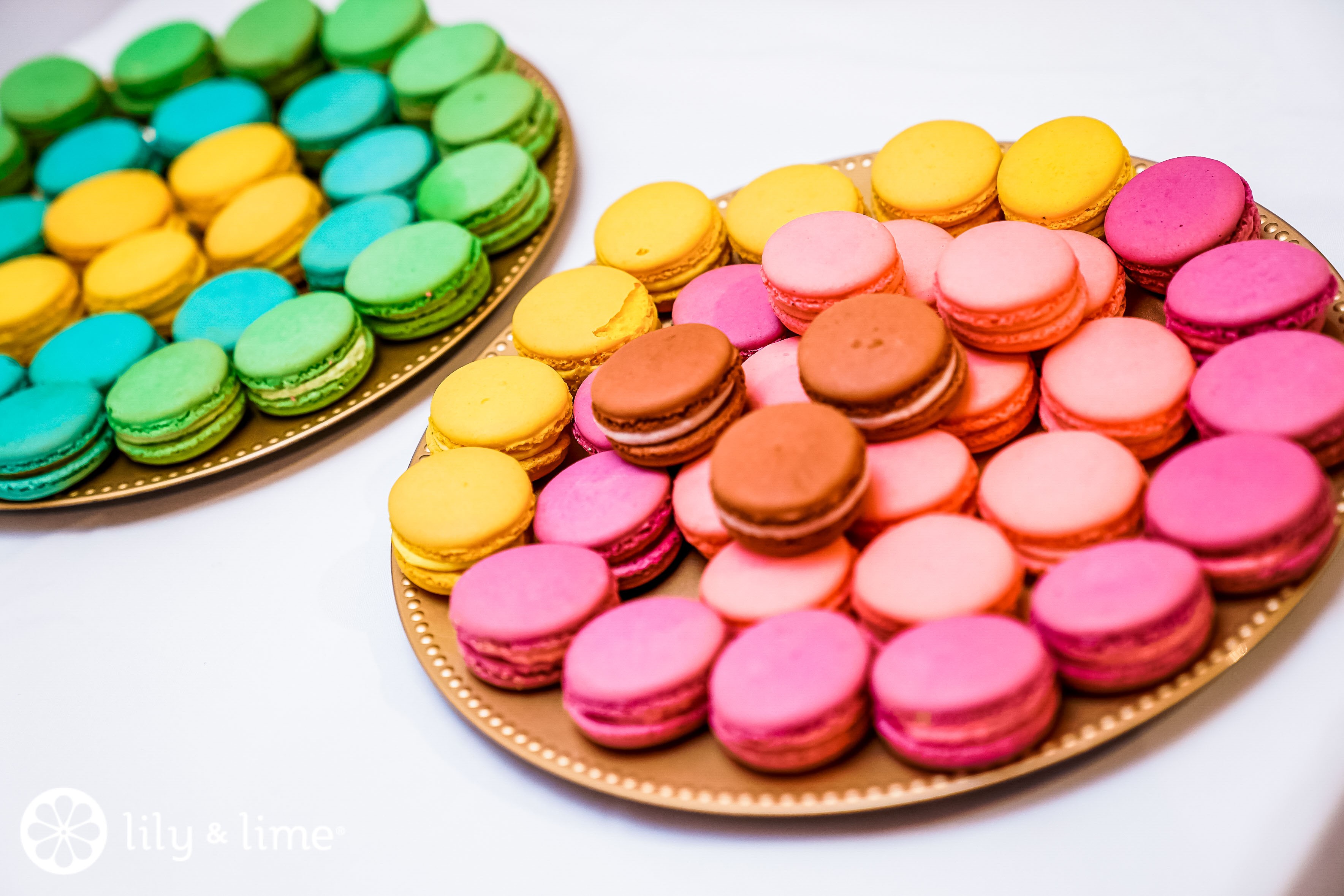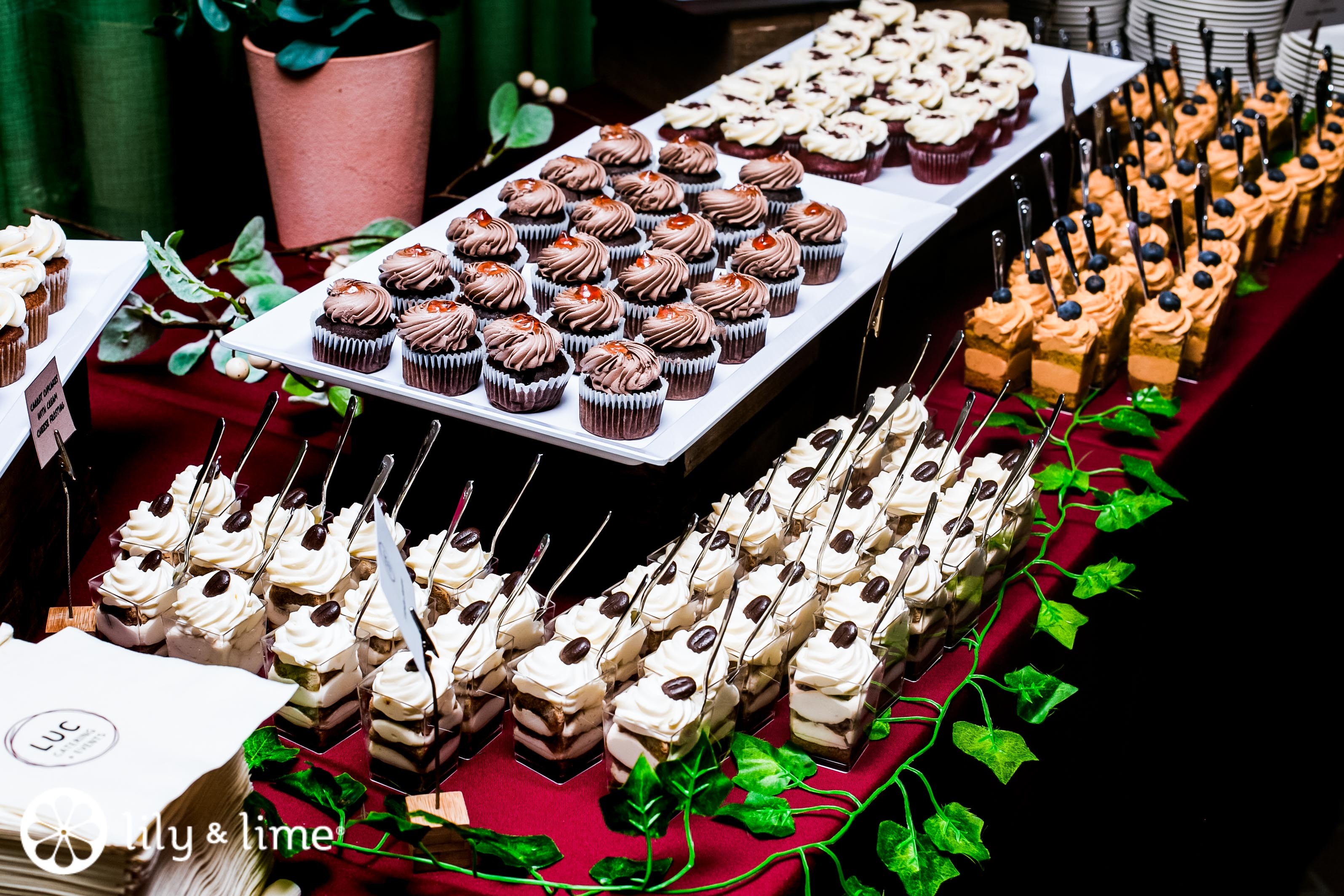 There are some things which bring your wedding day together like pieces in a puzzle. From the billowy white dress which you slip into as you walk down to your sweetheart, to the arch decorated with the season's choicest blooms, from the cutting into that flaky and soft cake to dancing to that gorgeous tune, every element is iconic and is here to add to your wedding experience. However, all of these things are huge and necessary for the wedding of your dreams, you are unique as a couple and the choice ultimately lies on your shoulders. Whether you want to ditch the dress and strut down the aisle in a jumpsuit or want to pass on the cake and go for something else instead, we say, why not! Your wedding day is not the day you will want to compromise on your choices just to fit into a box and meet society's expectations.
Agreed, the wedding cake is potentially one of the most important confectionery you will encounter in your life, feel free to give it a pass if you are not a big fan of cake in general, or will like to experiment with your wedding day dessert, the choices are actually many, despite what people think. From chocolate fondue to crepe cakes, from Instagram-friendly donut wall to nostalgic and cozy milk and cookies, the wedding day dessert is actually quite varied, if only we dare to think beyond cake! Let us go into detail through some of the best cake alternatives that can make your wedding day that much sweeter!
Croquembouche: While wedding cakes are quite common in American celebrations, let's look to other cultures for dessert inspiration. Croquembouche, a patisserie pastry created with cream puffs and spun sugar, is a popular wedding dessert in France. Croquembouche is a one-of-a-kind alternative to a wedding cake, which is exactly the purpose. The majority of couples want a croquembouche to want something unique for their wedding. A croquembouche doesn't last as long as a wedding cake on display; in France, it's only brought out when it's time for dessert. Guests won't have hours to admire it unlike a wedding cake, so the major focus here is the taste, and it's the best part of course!
Cheese wheel: Is cheesecake your preferred dessert? To make a layered look, put two cheesecakes together and top with a fruit drizzle and fresh blossoms. Cheese is generally a crowd-pleaser and makes a great alternative for a wedding cake. Perhaps you and your future spouse simply dislike sweets, in which case a savory "dessert" would be a better option. To anchor a charcuterie-inspired display, go for piled wheels of cheese and add seasonal touches as well as perfect accompaniments.
Macaron tower: What's light and fluffy, lovely to look at, and oh-so-French? Of course, we're talking about macarons. If you like the popular French pastries, keep an eye out for a macron display. It can be difficult, but not impossible, to display these sweet discs. The bites can be turned on edge and stacked in a distinctive ombré pattern on a handmade stand, creating a unified, exquisite display. They are not only perfect to match with your wedding colors, but they are also easy to pop and quite airy and delicious! What's not to like?
Donut pyramid: In recent years, donut walls have become increasingly fashionable at weddings. It's also started to give birth to the poster kid of "alternative wedding cakes." Donuts are not only appropriate for a brunch wedding, but they also appeal to a large crowd, making them a favorite of both adults and children. Instead of a donut wall, display these pastries in a pyramid shape. What's the end result? A dessert that looks like a wedding cake but deviates from the norm.
Ice cream serves: If you don't want to make a pastry-based dessert, there are still plenty of possibilities. It's never a bad idea to have ice cream. Ice cream is sure to be a wonderful treat for summer weddings, whether served on delicate little cones, scooped up in glass cups, or served in creative ice cream sandwiches. It is no surprise that ice cream, in all its varied forms, is adored by kids and lapped up by adults with equal fervor. To add a personal touch, serve a few flavors from your favorite parlor.
Let's talk crepes: Talking about breakfast food for weddings, crepes are sure to be one of the first picks. Gorgeous frills perfect for stacking, along with its elegant look make for quite a captivating dessert. Light, delicate and airy, crepes will win hearts when served on a gorgeous stand, adorned with fruits and whipped cream. For a unique twist on the conventional wedding cake, stack crepes into a cake-shaped tower and layer with your favorite filling. You'll still get a cake-cutting photo, but this time with a twist.
Pancakes: Ditch the dessert options altogether and opt for a unique breakfast alternative. Bring pancakes into the mix by stacking them in multiple sizes. We love the idea of two partners pouring the syrup together to create a symbolic sweet. You can make a breakfast buffet out of it by putting out a wide selection of fruits, syrups, butter, and toppings, and let your guests go to town with it! We promise this is a wedding dessert that your guests will not forget anytime soon.
Fondue: As a wedding cake alternative, chocolate fountains or chocolate fondue are becoming increasingly prevalent. It's yet another choice that comes in a variety of colors to match your big day! Simply choose from a variety of dippers, including strawberries, profiteroles, fudge, bananas, grapes, and marshmallows. Your wedding guests will be enthralled by the variety of options available. And there is something so fun about dipping things in chocolate, it's bound to be a hit!
Petit fours: Cakes, cookies, meringues, pastries, and macaroons are all examples of petit fours. They're delicate and exquisite, and fondant, frosting, and chocolate are generally used to embellish them. Serve a range of petit fours or stick to one type, such as macaroons, which may be stacked to form gorgeous multi-colored towers. Consider colors that go well with your wedding theme and décor.
Cake pops: With foods on a stick, you can't go wrong! Cake pops are one of them, and they're delicious! The cutest treat is chocolate cake with chocolate icing and lovely heart sprinkles! Chocolate cake pops come in a variety of flavors, including vanilla, chocolate, and others. The wonderful part about cake pops is that you can be as creative as you want! You may personalize these cake pops by decorating them in your own manner, which will make them 100 times more pleasant.
Pies: Pies are a popular dessert and a perfect alternative to a traditional wedding cake. With a variety of home-baked pies, you can satisfy everyone's taste buds. You may make a variety of pies, from a delectable apple pie topped with crisp, buttery crumble on top to layering pink grapefruit curd in a crunchy graham-cracker crust with caramel sauce and a delicate topping of fluffy meringue. For a spectacular display, set up a pie table and arrange the pies in a series.
Cupcakes: Cute, tiny cupcakes have already become fashionable! Cupcakes have the advantage of being able to be adorned in any color or design you can think of. Cupcakes are also incredibly easy to prepare, so if you're confident in your baking abilities or have a friend or aunt who makes lovely cakes, you can create them at home for a low cost. Cupcakes can be customized to match your wedding theme or color scheme and served as favors in little boxes for guests to take home. Stack them on a series of cake stands for a magnificent show.
Fudge: Another popular wedding cake option is fudge. This seasonal favorite is easy to make, available in a variety of flavors, and is foolproof! It only has five ingredients, and you can skip some of them to reduce it to three. The most amazing thing about fudge is that it is loved by everyone! It's decadently rich and chocolaty, and it's perfect for wedding favors or presenting as a wedding dessert! This nutty, delicate, snappy dessert will be a hit with your guests!
Sweets and chocolates: The unusual collection of cookies, truffles, and sweets will delight your wedding guests! Consider putting a selection on each table or putting together a display table with a range of sweets. Going old school and embracing all of the couple's childhood likes is a hot trend right now. Some of the interesting selections, such as cookies and biscuits, might be made by you.
Pizza cake: So you and your partner don't have much of a sweet tooth, but will rather put up a pizza cake on the dessert table instead? Do it! We love a couple who like to take their reigns in their own control and make their wedding day entirely their own! Also, we love to see a good pizza and the casual vibe that it brings, so let your epic pizza cake be the center of attraction as it rightfully should!
Rice crispy cake: With a cake created with rice crispy snacks and Fruity Pebbles, you can get back to the basics. This dressed-up sweet has a retro vibe that we adore. Rice Krispies treat cake is a great option if you want something that looks like a cake but isn't as substantial. You'll have the look of a conventional cake while enjoying a lighter, airier, and more enjoyable dessert. It's not only nostalgic for guests, but it's also an elevated approach to serve a dessert that's as much fun and sentimental as it is wedding-worthy.
Waffled up: If you are hosting a brunch wedding, breakfast food is a mandate, and what sounds more indulgent than waffles? If pancakes aren't quite what you're looking for for a special occasion dessert, consider Belgian waffles. These breakfast-inspired sweets stack easily into a cake since they're baked in a waffle iron; finish it off with whipped cream instead of frosting. Go crazy with the fruits and go for seasonal toppings to stay on-theme, and your brunch breakfast-for-dessert cake alternative will be a roaring hit.
Tiramisu: Tiramisu is a dish that looks deceptively similar to a traditional wedding cake, but it is nothing like it! Mascarpone custard covered with whipped cream, rum, and coffee-soaked ladyfingers ensure that this one-of-a-kind dessert tastes delectable while remaining classic and refined at this wedding. It will also be a hit with the coffee enthusiasts among your wedding guests!
Cookie stack: Do you prefer cookies to anything else? For a creative twist, serve your favorite type and stack them in a wedding cake-inspired tower. A cookie has a nostalgic and soothing quality to it, and if you've always preferred cookies to cakes, it's only natural that they feature on your wedding sweet table. You can stack it to look like a cake, or you can go the nostalgic route and serve it with warm milk, bringing back some memories in the process! For a more rustic wedding, tried-and-true flavors like chocolate chip and snickerdoodles are ideal. This dessert is particularly appropriate for a cozy winter wedding.
Isn't it amazing how exciting and interesting life can be if only we allow it to happen? From the creamiest of ice cream cakes to molten goodness of s'mores, from the humble pie to crumbly cookie cakes, the simple act has been upgraded with these amazing wedding cake alternatives, making it all the more fun! Cake alternatives will not only help your wedding reception stand out and be remembered for the unexpected approach to sweetness, but they will also let you ditch the obvious for something which feels more true to you. If you are a bride-to-be planning for your fairytale happily-ever-after and thinking about what to bring to your dessert table, we hope this blog gives you sweet inspiration!