Mouth-Watering Spring Wedding Menu Ideas
April, 22 2022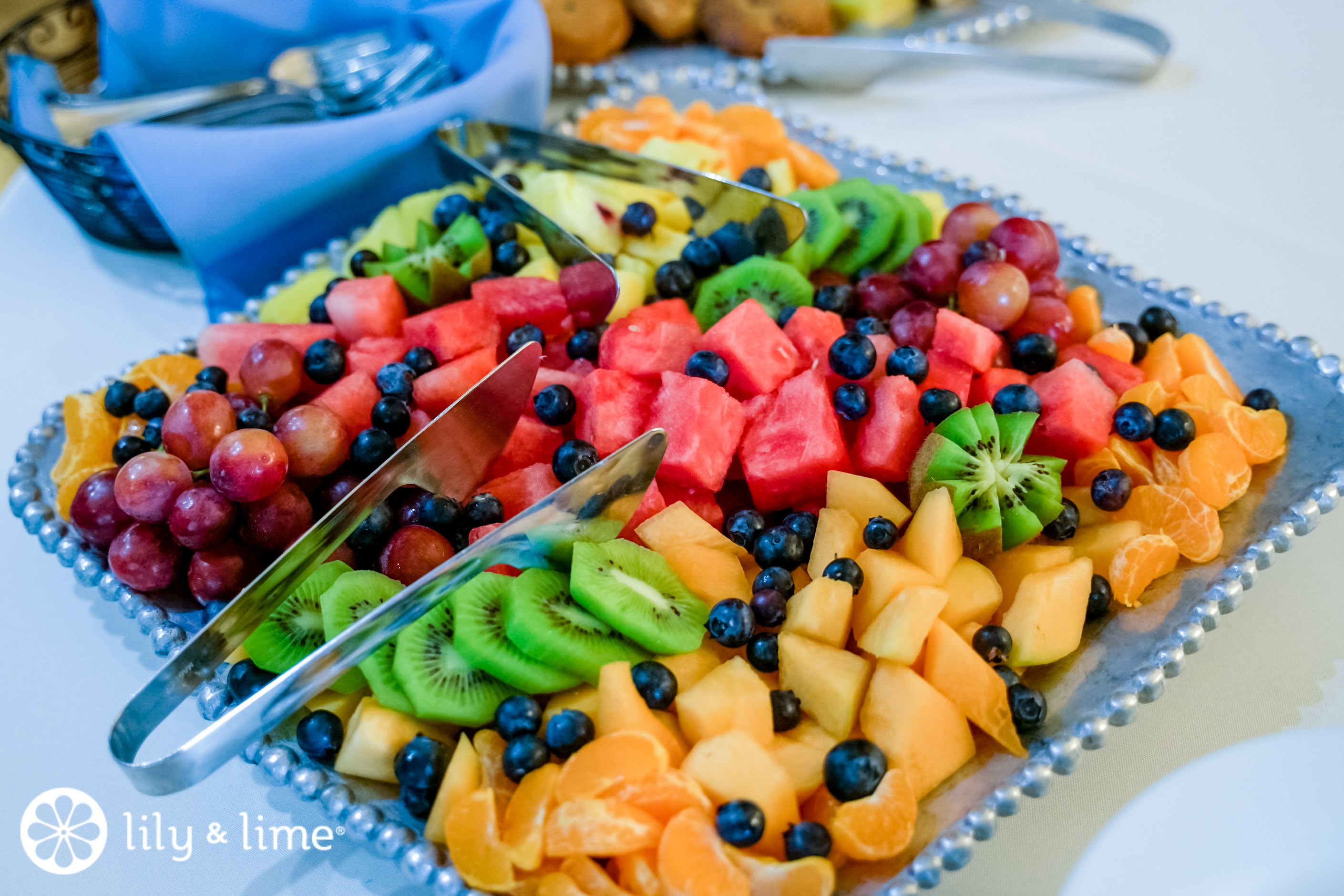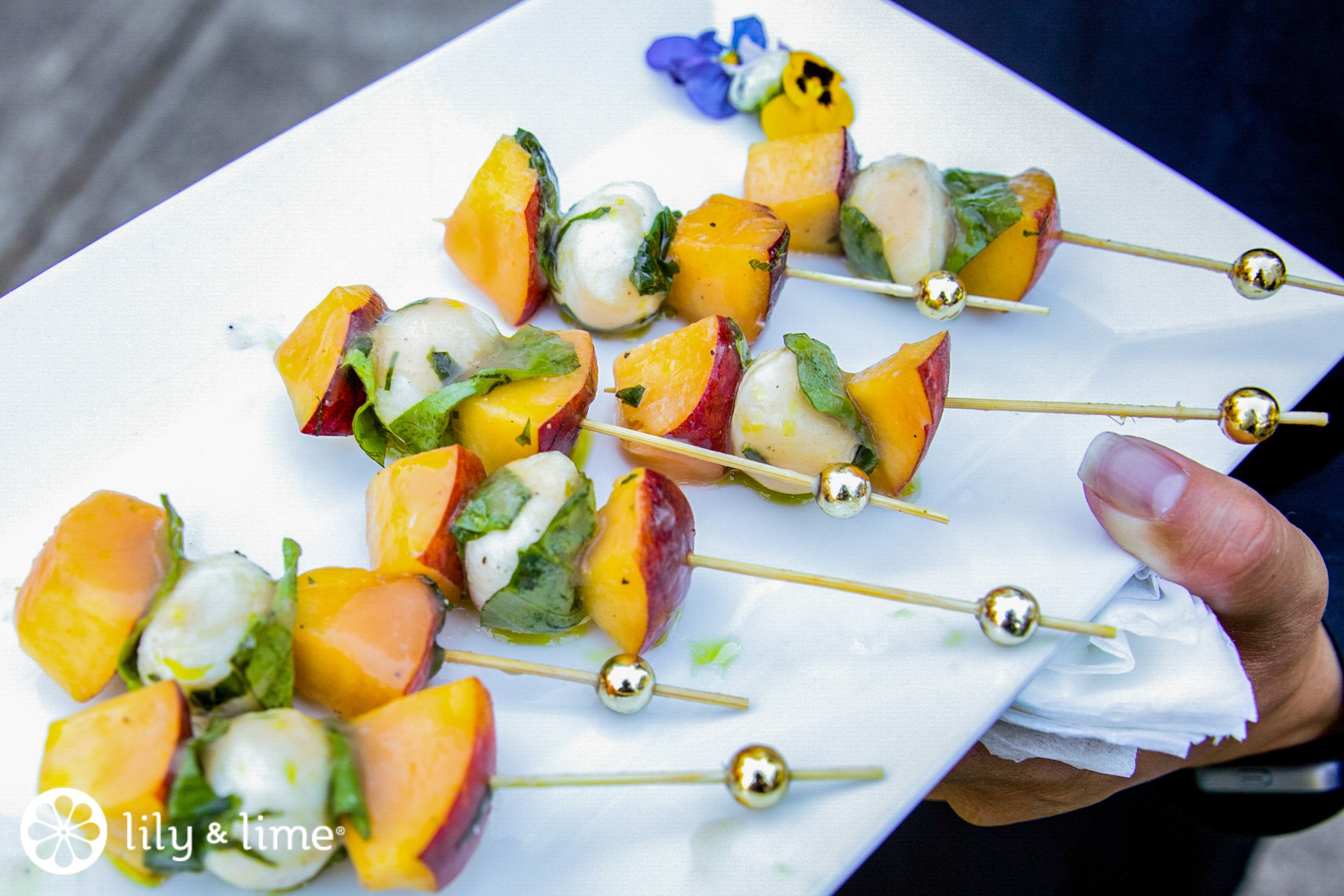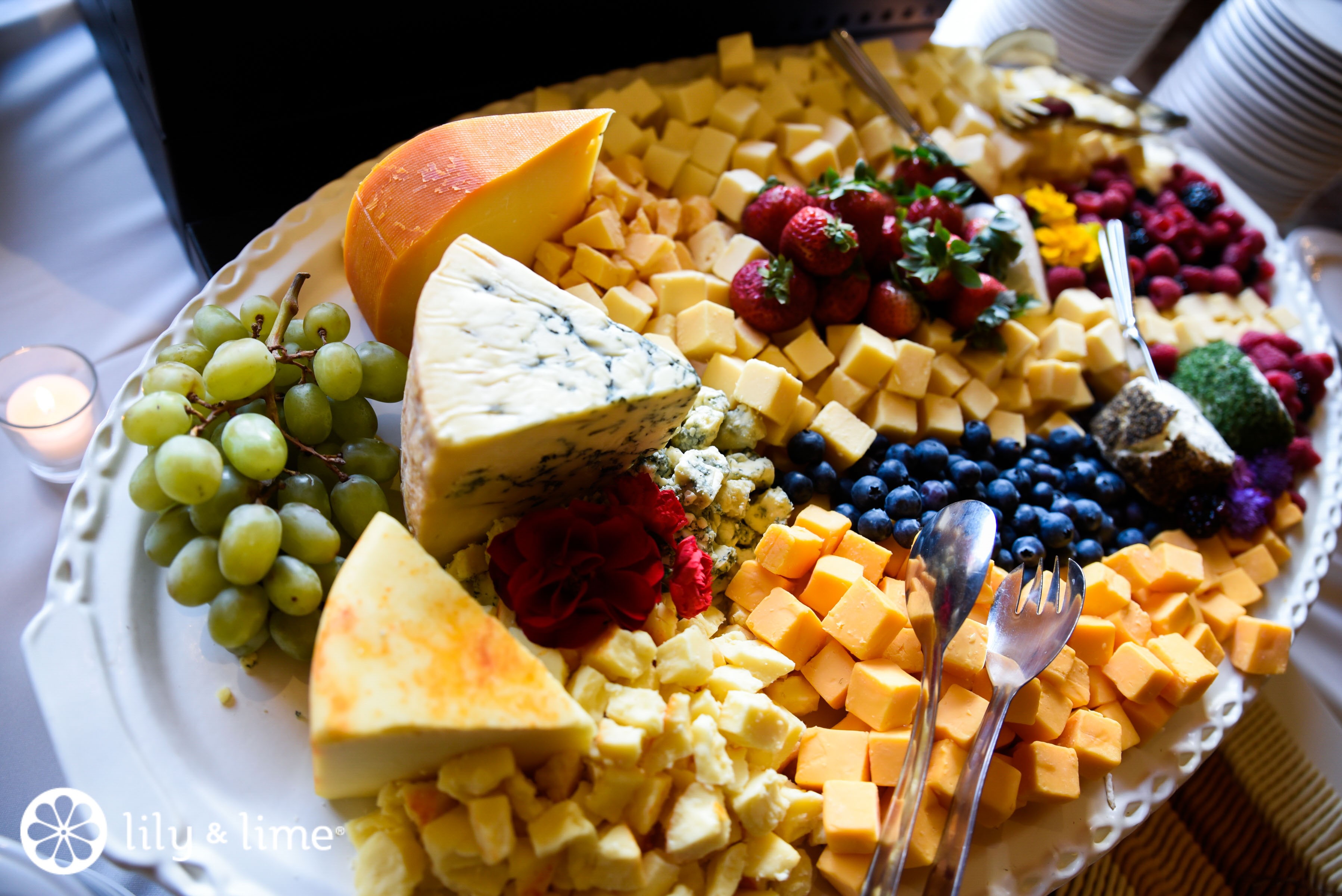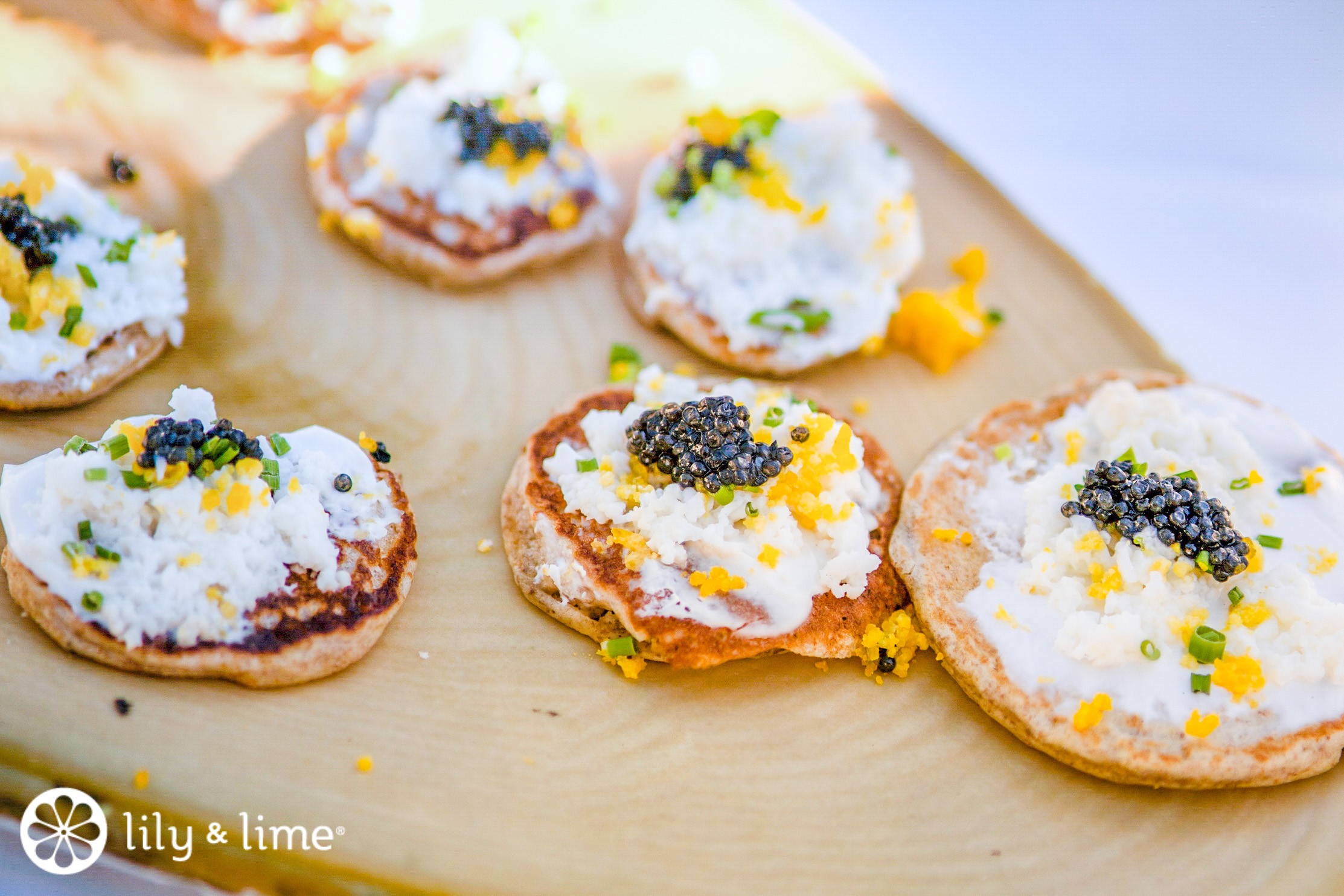 If spring will be in the air for your romantic and memorable wedding day celebration, then trust us, you have just chosen a beautiful and also a perfect time of year for your wedding day. Everything about this season is just magical and whimsical! It feels like this season screams "love is in the air" out loud! The flowers are in full bloom, the birds are chirping, and lastly, all your wedding guests will be relaxed and happy to see romantic and classic winter behind them! Not only is the ambiance of the natural setting extremely romantic, but spring wedding gives endless wedding photography opportunities to our affordable and professional wedding photographers to capture stunning wedding pictures in the best of frames. Spring is also indeed a great time for your delicious and mouth-watering wedding menu! With lots of fresh produce and bright flavors of the season, there are endless great options when it comes to curating a perfect and mouth-watering menu for your spring wedding!
If you are planning a spring wedding, it is surely an aesthetic and perfect time to start thinking about what your wedding menu might look like. Your wedding menu is a great aspect for a memorable wedding day and also a great photography opportunity for our professional wedding photographers to capture food variety in different frames. If you and your darling choose your wedding date for the spring season as you both just love the season, then you must also embrace the flavors of the spring season in your wedding day menu. When it comes down to the spring wedding menu, then it is all about fresh fruits, veggies, herbs, and the likes of that, and while some hearty meals are also welcome, don't go too far. Well, there is no denying the fact that healthy wedding menus are a big trend now and you can also consider modernizing all the traditional spring wedding dishes making them light and giving them a more chic and stylish look to just appear wow! All you have to do is to make sure that your spring wedding menu ensures that your wedding catering perfectly matches the overall feel of your big day so that it looks incredible in all your wedding photos.
So, let's start with appetizers first! An appetizer served on your wedding day to all your wedding guests will set the overall mood of everyone who came to witness your "I do" moment and bless you both with your blessings.
Mouth-Watering Appetizers for Spring Wedding
Spring Pea Salad- This option is great for all your vegetarian wedding guests. This incredible and extremely delicious salad has spring flavor loaded into every bit of it. Peas, radishes, avocado, fresh greens, and salty cheese perfectly combine for a mouth-watering, balanced, and bright salad that will definitely delight all your wedding guests. If you want to make the same appetizer for your non-vegetarian wedding guests, you can consider adding some grilled chicken or salmon on the top to make this a main course for your spring wedding menu.
Classic Deviled Eggs- Well, there is no denying that deviled eggs are indeed a nice addition to an appetizer table. They not only offer a little more sustenance than some other passed appetizers but also bring the actual vibe of the season to the menu. All you have to do is make sure that they are nicely chilled throughout your wedding day cocktail hour for food safety. We can assure you that your wedding guests will go wow over your spring wedding day appetizer menu.
Chicken Salad in Basket- The yummy basket of chicken salad will just look nothing but too great as they taste, extremely delicious! This addition of items on your spring wedding day menu will surely remind all your wedding guests of the Easter baskets.
Bourbon-Glazed Salmon Skewers- When it comes to appetizers, there is nothing yummier than the sweet and smoky notes in bourbon pair really nicely with salmon in these glazed skewers. You can consider adding a substitute: a brown sugar miso glaze or balsamic vinegar glaze if you want your spring wedding day appetizers to be alcohol-free.
Lemon Parseman Stuffed Artichokes- Lemon Parmesan stuffed artichokes are indeed fun and creative appetizers that don't depend on a skewer or crostini. This appetizer does taste like an elegant version of artichoke dip. They are just too scrumptious to stop craving for more!
Mouth-Watering Spring Wedding Food Ideas For Main Course and Sides
Roasted Vegetable Couscous- It is absolutely true that couscous is indeed a versatile dish that flawlessly goes with many wedding staples, like beef tenderloin, roasted chicken, and fish. This main course wedding menu item is a stunning and mouth-watering version that is filled with simple grilled vegetables so that you can have the flexibility to pair it with whatever dish you wanna serve to your wedding guests during the reception table dinner for your spring wedding.
Roasted Spring Chicken with Root vegetables- There are many ways to elevate a simple roasted chicken just with the right presentation and creative sides. This version of roasted chicken will do justice to your spring wedding menu. Just consider including it in a carving station at a buffet, or consider presenting it with colorful sides for a seated meal for your wedding reception dinner.
Tagliatelle with Prosciutto and Peas- An incredible pasta dish is indeed a great addition to your spring wedding day main menu. This kind of dish is not only satisfying but also light and can be added to as the main menu to your wedding day menu. This tagliatelle dish when gracefully served with smoky prosciutto with fresh spring peas always creates a nice balanced dish that your wedding guests will never have enough of on your wedding day.
Ricotta Dumplings with Asparagus and Green Garlic- Dumplings are an all-time favorite and we think everyone just loves them! So, for your spring wedding reception dinner, consider offering your wedding guests light comfort food with these incredible yummy ricotta dumplings. Just make sure that you get some to put aside for you to take home or even for your wedding guests if they want it. As we have already told you, they are just too delicious to eat just once!
Grilled Steak with Blistered Beans and Peppers- So, what if you have chosen the most romantic season of the year for your wedding day, the spring season! Just because you are planning a romantic spring wedding celebration simply does not mean that you can have only light flavors on your wedding day menu. Adding grilled steak with blistered beans and peppers is undoubtedly the best way to go nicely with many of the spring sides we have covered. And one more thing about this dish, it is nothing but always a crowd favorite.
Seared Scallops with Tarragon and Truffle Oil- Trust us, when we say that this delicious and mouth-watering dish just looks so elegant and beautiful when presented with spring peas and seasonal blooms! You can even consider adding flowers in your wedding colors for an added touch of elegance and charm to bring out the best of the romantic spring season when served on the plates for your wedding guests.
Buffalo Chicken Salad- Salads are not only healthy but they are a good addition to the main course of a wedding menu. And a hearty buffalo chicken salad will be a fabulous addition to your spring wedding menu. This salad is healthy and light enough that your wedding guests won't feel lethargic or sleepy when they dance the night away shaking a leg with you on the dance floor before the night drops.
Mouth-Watering Spring Wedding Dessert Ideas
Strawberry Basil Shortcakes- There is nothing that screams spring like strawberry shortcakes. Strawberry shortcakes are just cute individual versions that include basil for a herbaceous note, and they also go flawlessly well with vanilla ice cream or some whipped cream for an added dash of sweetness!
Yummy Coconut Lime Tart- The tropical coconut and lime flavor of coconut lime tart will surely make all your wedding guests really feel like winter is truly just behind them. Coconut and lime together offer a unique zingy sweetness, but if you want you can always get creative and can substitute other citrus flavors like a lemon without losing any of that character in this spring wedding dessert.
Carrot Cake- Well, there is no way that you can't have a list of spring wedding food ideas that does not at least have a mention of carrot cake as an option. This classic and yummilicious spring dessert can always be made into your wedding day dessert in various unique and elegant ways. You can consider adding carrot cake to your wedding day as your wedding cake or can even consider it serving as cupcakes, or cake pops, or can even present it to all your wedding guests in shot glasses for an elegant and unique mini spring wedding dessert.
Lovely and Fresh Nectarine and Almond Tart- If you are amongst those couples who don't want to do the wedding cake tradition, then you can try adding a table of pies and tarts for your wedding day dessert table as an alternative. The nectarine and almond tart is just incredibly different enough to feel like a unique and creative addition to your spring wedding dessert table.
Delicious Lemon Mascarpone Parfaits- Parfaits are indeed making a comeback as the most desired wedding dessert since they can be served in so many different and unique ways and with lots of different and exotic flavor combinations. If you ask us, lemon mascarpone is indeed a classic choice, but as you are planning a spring wedding you can consider adding seasonal berries, chocolate, or graham cracker crumbs for additional and mouth-watering layers.
Rhubarb Brown Butter Bars- Well, there is no denying the fact that pretty much every dessert on the planet gets better with the addition of brown butter, and when it comes to yummy rhubarb bars, they are no exception. They are tart, sweet, and savory and will surely be loved by all your wedding guests the moment they will savor a bite of it.
Incredible Signature Drink Ideas for Your Spring Wedding
Cheery Blossomtini- Delicate, sweet, and delicious, the cherry blossomtini is a sake-induced cosmopolitan, and also a great signature drink for your spring wedding. With a light cranberry flavor and casual elegance, this drink is nothing short of the perfect drink for your spring wedding celebration.
Greyhound- A Greyhound is nothing but a classic cocktail that is still considered special enough to be a signature drink at your wedding. This version of the drink is all about vodka, and grapefruit juice, but the drink can be jazzed up with the addition of fresh grapefruit, herbs, berries, or even sparkling water will work best and fine.
Strawberry Thyme Switchel- This amazing and unique cocktail drink features a great and incredible balance of flavors! Apple cider vinegar and ginger keep the strawberry flavor from becoming overpowering and this makes strawberry thyme switchel a dryer cocktail and a perfect addition to your spring wedding drink menu.
Spring Fever- This great and fresh seasonal cocktail is a great combination of sparkling rose wine, elderflower syrup, rhubarb bitters, and of course, strawberries. This cocktail will definitely be an ideal fit for your spring wedding celebration and will also be cherished by all your wedding guests!
Sweet Georgia Peach Smash- Bourbon (or whiskey) smash cocktails often contain simple syrup, lemon, mint, a little splash of seltzer, and of course, bourbon, and always makes a great cocktail to savor. This version includes spring peaches for a simple and beautiful wedding cocktail, which will be loved by all your wedding guests!
Grapefruit Mojito- This classic and unique spin on a classic mojito is indeed a fresh take! Infused with citrus without being too sweet, a grapefruit mojito is indeed a great spring cocktail for your spring wedding celebration. Grapefruit adds a springy zing, which will definitely give all your wedding guests the energy to dance the night away till the night is young.
Summing everything up, all we want to say is that a spring wedding comes with the opportunity to embrace the lovely pastel hues and romantic garden vibes to the fullest! The abundance of fresh produce popping up after a chilly winter, and some really incredible flavors that are just ideal to add to your spring wedding menu. We hope that we have given you enough amazing and delicious options for you to curate your mouth-watering spring wedding menu! From appetizers to signature cocktails, we have covered everything. Happy spring wedding menu planning.