Alternative Sweets Table Ideas
November, 23 2020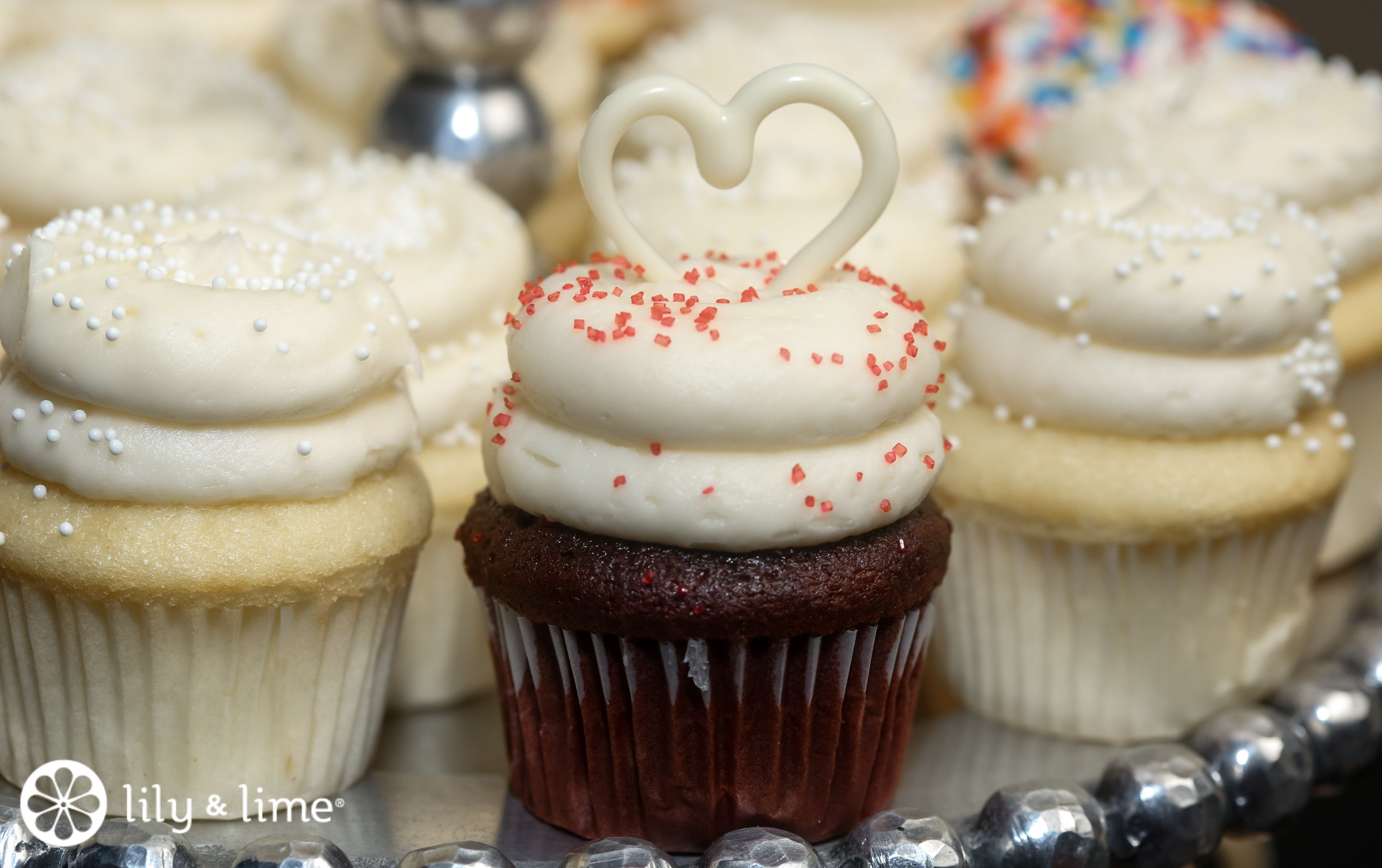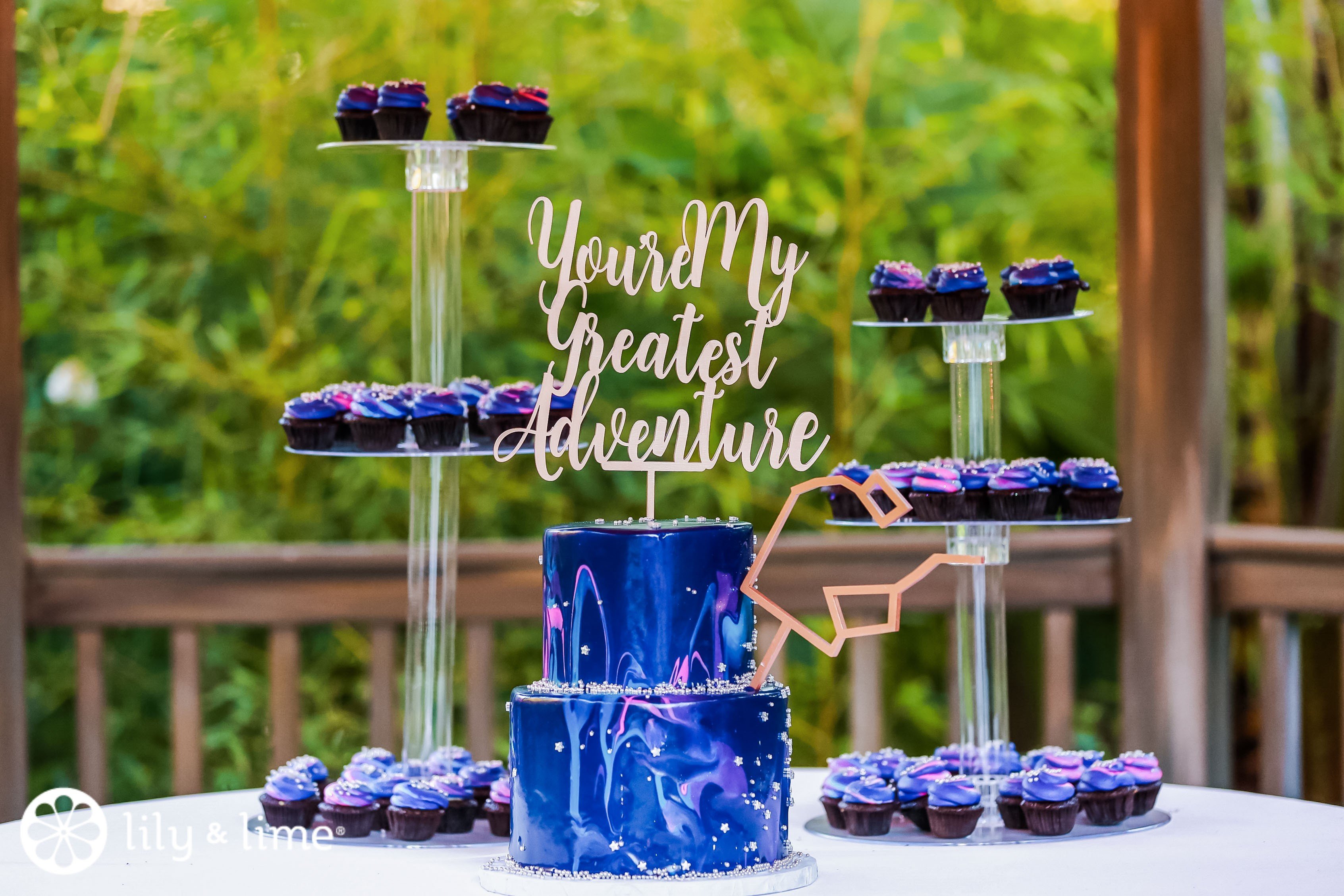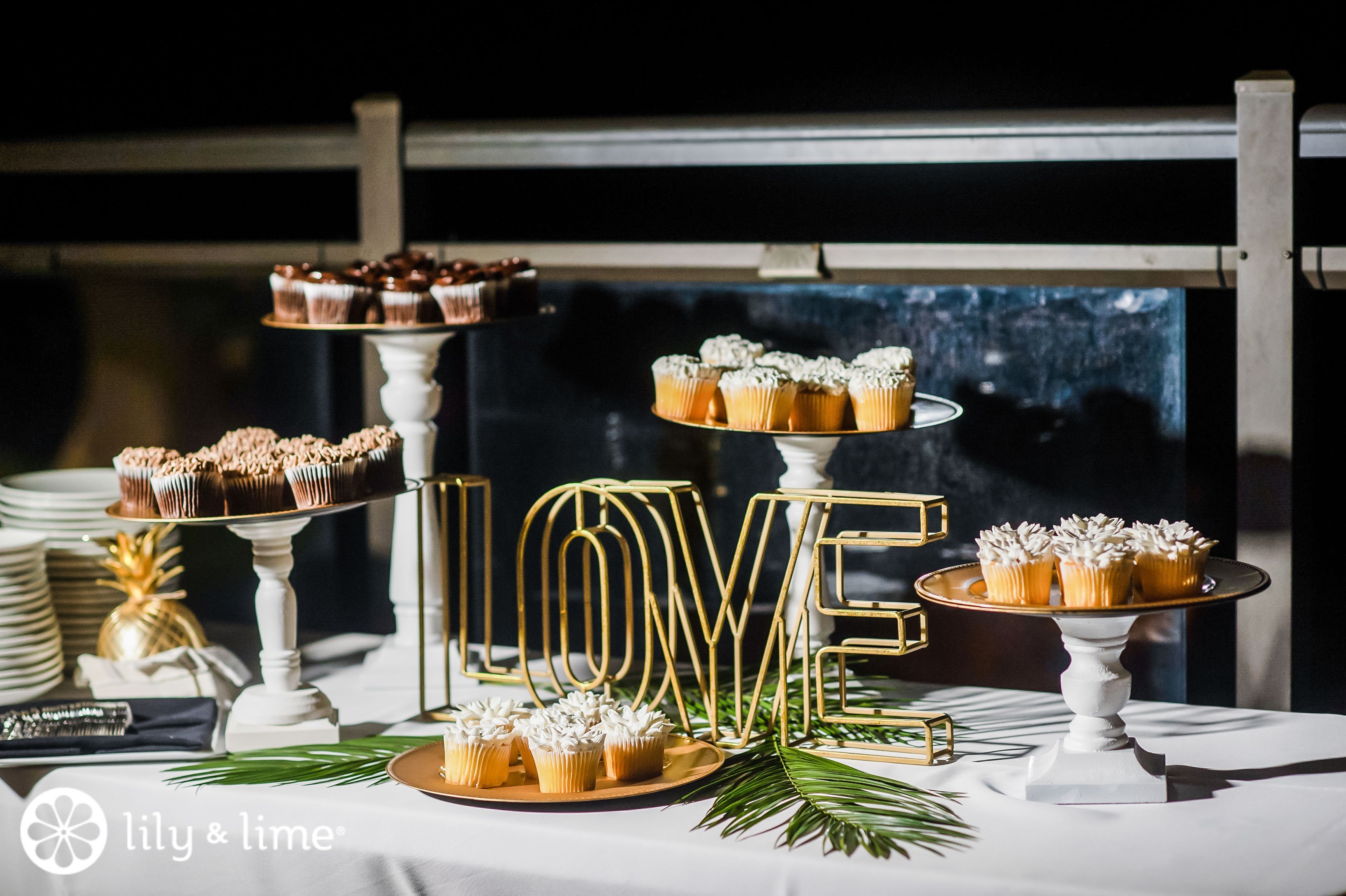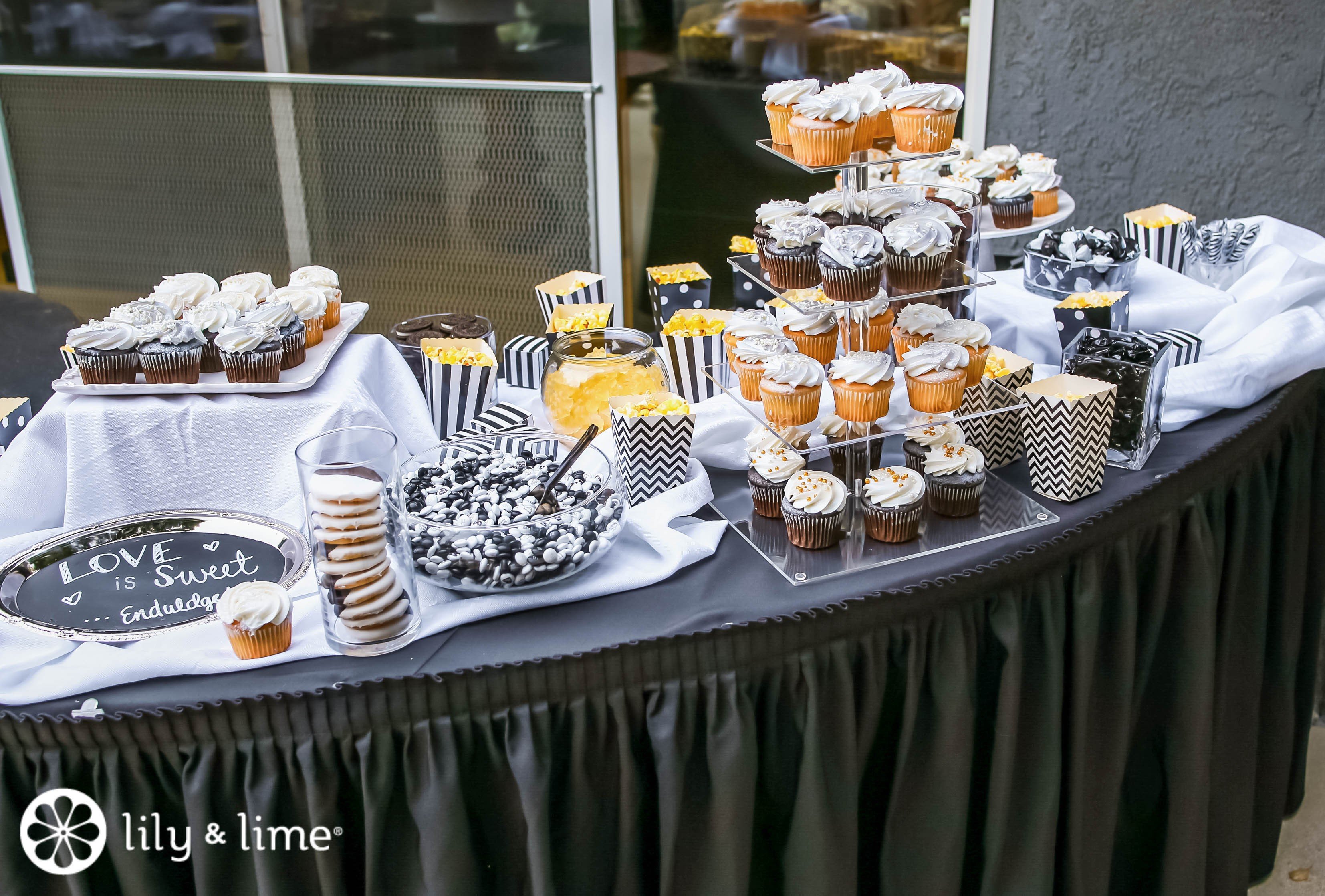 Wedding dessert buffet stations or to put in simple words, the dessert tables, have been a huge deal in the US for a couple of years now! It is a widely popular option for couples who want to have an alternative to the traditional wedding cake! Coming in the picture, the dessert bars are gaining huge popularity amongst our 21-st century brides who are always looking for something out of the box, like those who want a classic yet elegant option for the traditional wedding-cake stand! During a white wedding, the dessert table is usually the most frequented spot of the night (apart from the open bar, of course!). The only sweet tables at the weddings that are the second most visited spot by all the wedding guests as they cover so many bases! They all at once become a focal point for the wedding reception and a bit of entertainment for all the wedding guests as they have all the flavors in the world that nobody can ever resist to miss as they are heck delicious!
Nowadays as more and more brides are trying to be experimental with their wedding day decor as they are playing the role of creative director. They are going for DIY with their sweet tables as they believe that it is one of the best ways to get all their family and close friends involved together! Though a large number of couples believe that allowing their wedding dreams to go wild on their wedding day will allow them to flaunt a bit of their talent and personality that certainly can't be ignored!

From rustic homemade tarts to elegant French macarons, all these scrumptious and finger-licking desserts will not only satisfy your wedding guest's sugar craving but will also add a charm and personality to your overall wedding, with different display ideas! Not only this, there are couples who are including desserts made using their secret family recipe, referencing childhood flavors, and honoring heritages, amongst others! No wonder the incredible sweet treat will satisfy everybody's sugar tooth but what catches everybody's eye is the way it has been displayed! There are endless alternative sweet table ideas available on Pinterest and other inspirational websites that are inspiring our beautiful brides to get all experimental and extraordinary! For example, if you are planning to have a rustic wedding you can think of having a tree stumps stand as your dessert bar, or you can also have a Persian tea station if a vintage wedding is your thing! What's more, the dessert table will be a focal point of your wedding reception to give guests a full impression of your big day. No wonder it will also give a bucket full of beautiful possibilities to our professional and affordable wedding photographers to capture beautiful shots of your guests satisfying their sweet tooth with endless treaties!

But before we go ahead and enlighten you with all the creative ideas for setting up a unique and beautiful wedding dessert table, how about we help you go through some pointers that might be helpful for you in creating a delicious dessert table that will suit your wedding style!

A perfect and flawless dessert table represents a collaboration between the couples, so we just want to tell you that make sure you communicate your ideas to your baker in the best way possible! But if you need some further assistance to know from where to begin planning for your dessert table, here are some of the elements that you can consider for your dream wedding sweet table-

• Deciding the number of treaties for your dessert table is one of the most important tasks. You don't have to limit your choices. You can serve everything including pies, brownies, doughnuts, customized puddings with your name on it! Everything sweet treat is welcome because variety and novelty always make a great sweet table!

• Let the wedding season reflect in your dessert flavors and decor. If you are planning for a fall wedding then adding pumpkin pie and apple cobble to the menu will add the real authentic touch of the fall season to your wedding. Couples who are planning for a beautiful and blooming spring wedding can think of adding pastel-hued macarons adorned with fresh flowers!

• The sweet table should resonate with the theme of the wedding so that the wedding photos turn out incredible! If you are a bohemian bride a more artsy display table will be an ideal option, but in case your wedding is more a country style wedding, then you can add wood elements to keep the authenticity of the country vibe!

• To make your sweet table display stand out, you can consider adding bold visual elements like placing the desserts in a bright color or pattern or adding some trendy signages and balloons to catch our wedding photographers' attention!

• If you want to get extra creative for your sweet table you can always take the help of display tables packed with personality. Always be ready to use unexpected fixtures such as vintage furniture, bar carts, and barrels to prop up those sweets!

• Your sweet tables can always be multifunctional. It means you can always turn your sweet table into a favor stand for your wedding guests in a great way by combining both a dessert display and party favors! Just don't forget to offer to-go boxes!

• And lastly, if you still want to serve your delicious wedding cake you can always serve it right alongside an assortment of other sweet treaties, even other cakes!

These are some of the tips for setting up a perfect sweet table on your wedding day! But here comes the next and majorly important topic, what are the other ideas and inspiration for setting up an alternative sweet table. This blog is specially written for all those brides who are looking up for unique ideas and inspiring ideas for designing a perfect sweet table ditching the wedding cake! In this blog, we will be sharing some of the great and fantastic ideas to showcase your wedding dessert table with your wedding cake! So, let's check them out and get inspired! Ahh! Don't forget to keep a candy bar near you as you will be needing it while going through this incredible and delicious blog of ours!
Cookies
Wedding Cookies are the most common cake alternative these days! They are so popular that nearly one out of every two couples adds it to the list of their delectable treats on their sweet display! Coming in various shapes and sizes, from icing monogrammed to state cutout shapes, and yes, even designs with your dances printed on them, wedding cookies are the best alternative and are a great way to satisfy your wedding guests' sweet tooth. Wedding cookies also add an element of personalization, that will make your wedding photographs look stunning! You can always Google up for ideas and inspiration on how you can display wedding cookies on your sweet table, as the internet is filled with incredible ideas. As we are also here, so how about arranging them on towering platters for the ultimate wow factor, or serve them with a shot of skimmed milk to fuel your wedding guests' nostalgia. No matter in what way you and your wedding guests like their cookies, they are always great and reliable wedding dessert ideas for all those couples who are all in the mood to break the tradition and do something extraordinary!
Cupcakes
If you are a bride whose dream desert is not to have those big towering wedding cakes, but a mini cake, then without any doubt wedding cupcakes are the best alternative for you on your wedding day! For your wedding day, you have the option to get creative with cake and icing combinations or you can always keep it classic with the subtle basics! There is no doubt or not even a second thought when it comes to flavors, as chocolate and vanilla never get out of fashion any time of the year and yes they are the great and best flavors to satisfy a sweet craving! Cupcakes still rank high as a beloved wedding dessert alternative - 39 percent of couples serve them on their sweets table, making them the second most popular option.
Candy Bar
Love is pretty sweet and there is no way to celebrate it without having a stunning candy bar at your wedding reception. With a candy bar, you have endless options to get experimental. You can always pair it with other wedding desserts or let it shine like a crystal on its own. No wonder all your wedding guests will love creating a custom bag full of their favorite sweet treats. You can also serve a customized bag full of sweet candies as a wedding favor to all your wedding guests!
Donuts
Without any second thought, a wall of donuts is the Instagram-worthy wedding treat for your wedding reception needs! Donuts are eternal love for all those people with a sugar tooth. It is also believed to be the most loved wedding desserts, as various couples prefer to have mouth-watering donuts spread at their glorious wedding reception! Not only the wedding donuts are easy to eat, but they are also highly customizable too! You can always get experimental with them without holding any thought back! You can get them iced resonating with your wedding decor colors, or can also arrange them in an interactive wall with your personalized monogram over them! Regardless of the way you display the donuts at your wedding reception, one thing is sure that all your wedding guests will devour your wedding donuts.
Cheesecake
Anyone up for cheesecakes? Well, this is something no one can ever deny! Cheesecake is the most soul-satisfying dessert! If you are planning to add this savory treat to your wedding reception dessert menu, then one thing is sure that your wedding day will surely become the talk of the town! These days, cheesecake is in great demand and couples are going for it in an amazingly trendy way! Wedding cheesecake is the new and best alternative for sweet tables for wedding receptions these days! It is the most delicious and finger-licking alternative for a wedding cake. So, whether you are planning for a tiered wedding cheesecake or want to get experimental by adding those cute and adorable mini bites that your wedding guests can take on the dance floor. This confection will be sure to please everyone who came to witness your exchange of vows!
Cake Pops
It's time for brides to add a little bit of twist by giving a fresh upgrade to their wedding cake, just by having cake pops replacing the traditional wedding cake. You can also plan on serving them in addition to a tiered confection for a variety of wedding desserts! Adding cake pops to a wedding dessert menu is one of the most creative ways to include sweets especially for those couples who don't want to completely forgo the tradition!
Pies
Love for pies is eternal! All the couples who love Thanksgiving over any other festival can think of adding pies with a variety of flavors to have a truly personalized wedding reception menu! Whether you are a die-hard fan of pumpkin pie or a crisp apple pie, having wedding pies instead of traditional wedding cakes is a no-brainer! For more inspirations on wedding pies, you must follow Lauren Conard, who baked 50 apple pies for her wedding reception in 2014.
S'mores Bar
Planning to have more wedding desserts at your wedding reception? How about having S'mores bar as an after-dinner party. If you are planning a winter wedding, you can always forgo a bonfire and give all your wedding guests an incredible surprise of the night by offering an S'mores station. This delectable treat will make everyone happy and will bring their childhood memories back! As gooey marshmallow and melted chocolate is something that always brings nostalgia and is also an iconic combo that will please the whole crowd! As tempting as it sounds, a large number of couples are opting for this for their wedding day! And we can't blame them!
Ice Cream Bar
If your sweetheart and all your wedding guests scream for ice-cream, then a build-a-cone station is an absolute must! Not only a wedding ice-cream at your wedding reception will be a great and unforgettable experience for you and all your wedding guests, but it will also be a momentous and memorable treat that will be remembered for years to come. You can always get your inspiration from Pinterest, but if you wanna know what we suggest, then go all classic and simple! You can also go playful and creative by adding a variety of unique flavors to your wedding ice cream bar and can even make it better by having an extravagant topping table as well!
Macarons
Undoubtedly, Macarons are the most elegant, delicious, and subtle wedding desserts! You can always ask your pastry chef to get them arranged in the form of cake as a beautiful nod to tradition. Or if you are up for experiments, you can get all creative and arrange them as you have always envisioned on your wedding sweet table! It does not matter what option you are going to choose, wedding macarons were and will always be sure to be a well-loved option at your elegant wedding reception!
Pastries
Trust us or not, but assorted pastries fall amongst the top three world's most popular alternative sweet table options. The possibilities with pastries are endless. From lip-smacking homemade cinnamon buns to classic fruit tarts and even breakfast classics (like the homemade pop tart), serving wedding pastries at your wedding reception day will be an excellent choice you will be making. You can either offer them on their own or can always add them up with the traditional wedding cake. Who says you can't give your loved ones (and yourself) a variety of sweet choices?
Pudding
Yes, you heard that right! Puddings! All the non-traditional brides can actually choose puddings to be one of your wedding desserts if you desire it! With puddings also, the opportunities are plentiful! You can either offer the sweet and mouth-smacking dirt in a cup (pudding with crushed Oreos and gummy worms for effect) or can add layers of delectable flavors, this unique option will be a standout option on your dessert table.

Just because it is your wedding day, that doesn't mean you are confined to serve the only cake. It's time to get experimental, so finish the celebration of your most important day with something extra sweet! Happy sweet wedding!