Florals for Spring-and How!
April, 11 2022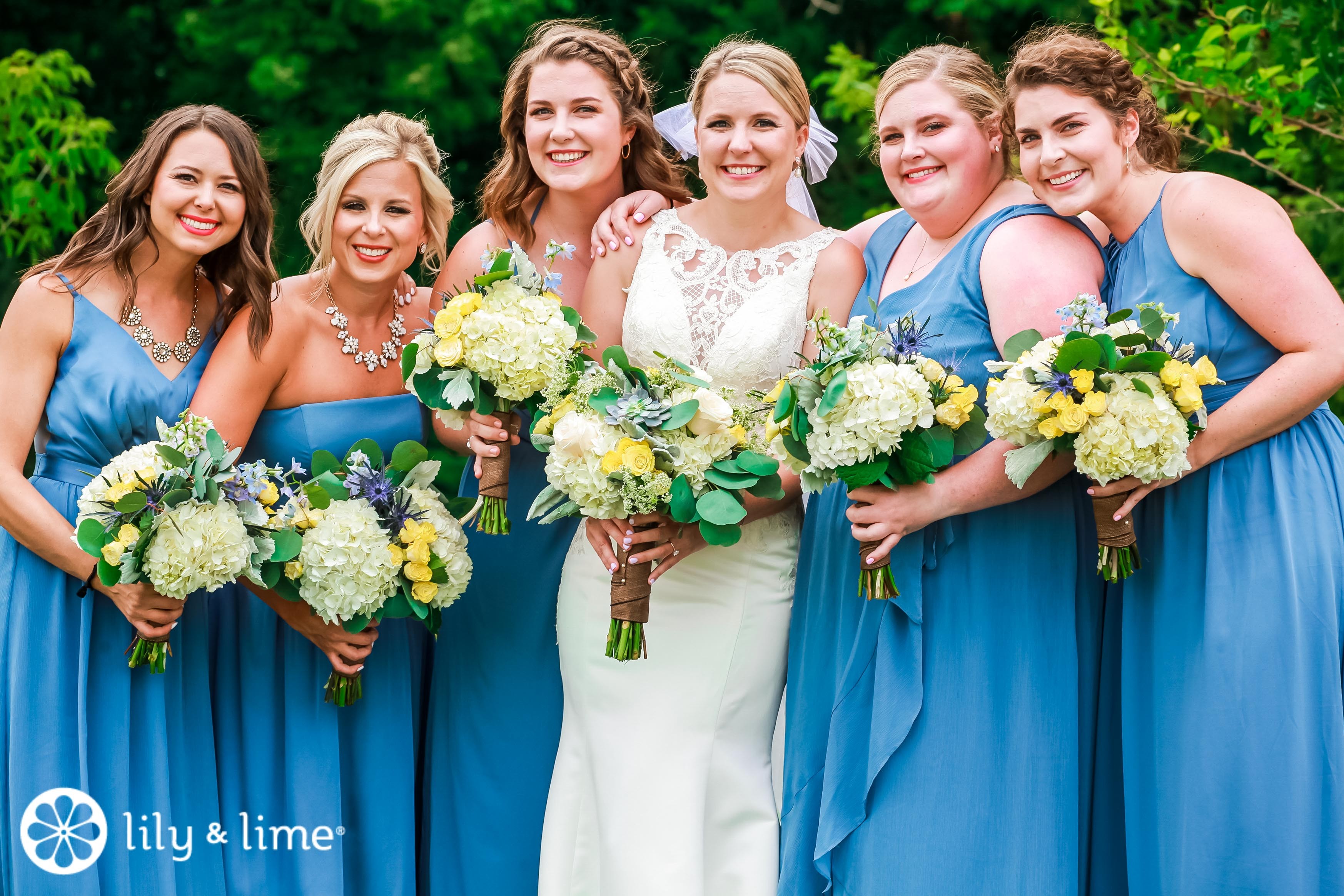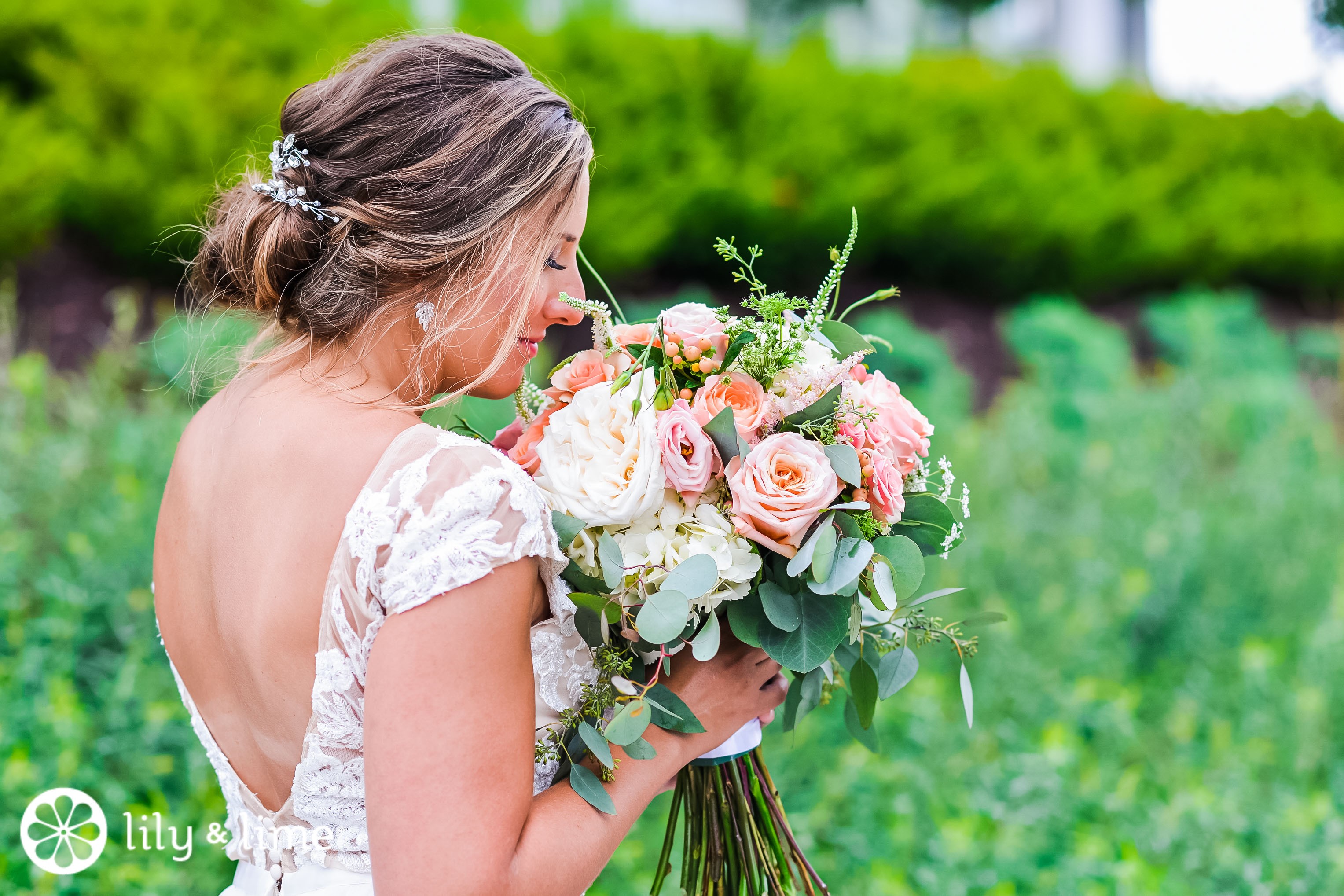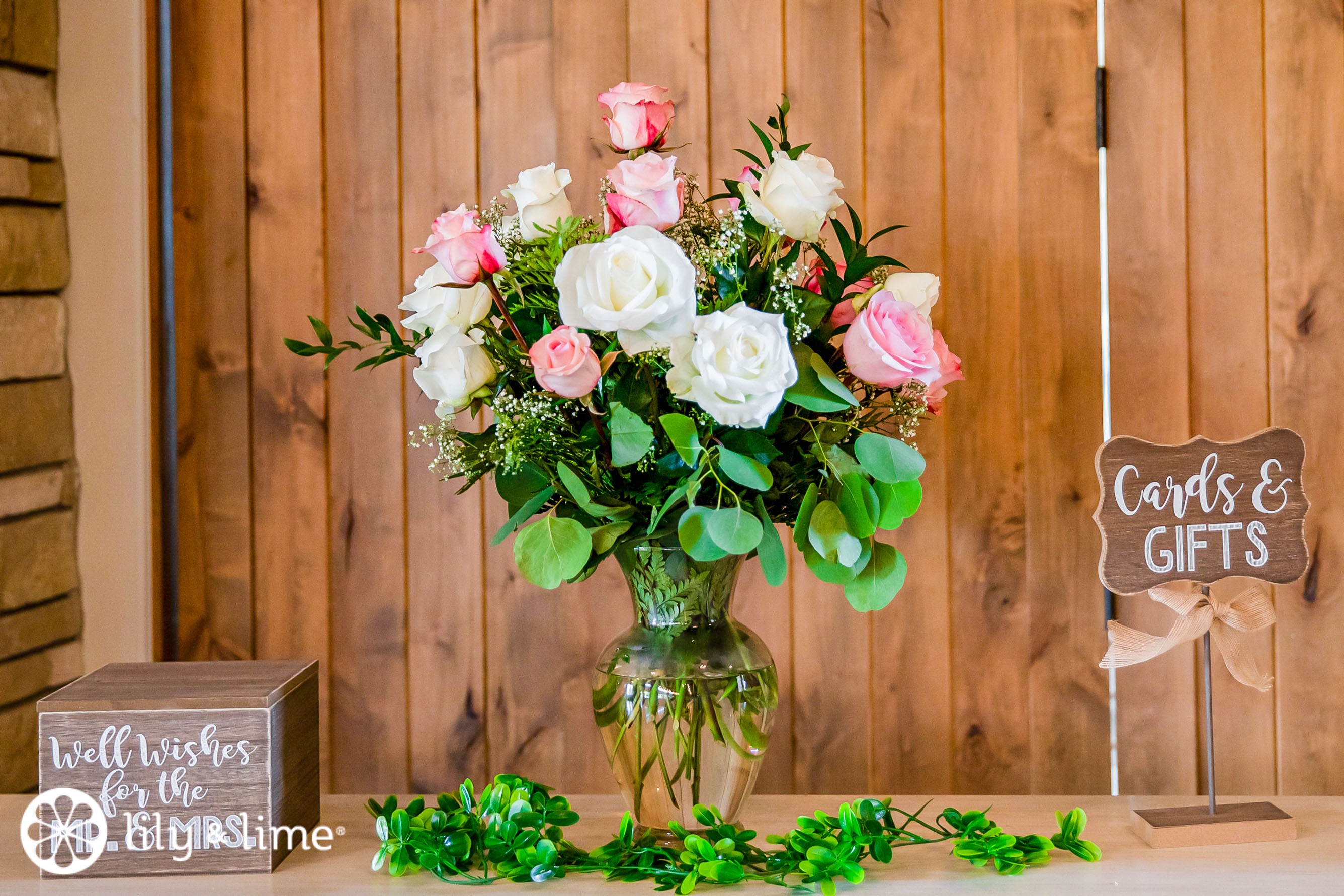 Being in the profession of capturing life-long and beautiful memories for people to cherish, we just love seeing couples celebrate the changing of the season and making some great changes in their wedding flower choices! The reason we are so fond of it is that just like you, spring is one of our favorite seasons! This season is believed to be the most romantic season of all time and also a perfect time of the year for couples to tie the knot and get every moment captured in the best of frames! If you ask our affordable and professional wedding photographers, they will tell you that spring is the season of love! One can actually feel that love is in the air! Spring weddings and beautiful flowers always go hand in hand! As we all know that Spring season is also the peak bloom for some of the world's most alluring and beautiful flowers!
This blog is for all those lovely couples who have chosen the season of spring to get married to the love of their lives, and has also hired our professional and talented wedding photographers to capture the most special and beautiful day of their lives in incredible frames! In this blog, we are going to talk about the florals of springs and how you can bring them into your wedding decoration and step up your wedding decor game to the next level that no one has ever thought of! Talking about spring wedding flowers, the season includes hyacinths, sweet pea, lily of the valley, and freesia, all highly-scented additions to bridal bouquets! Not to forget the seasonal favorites like tulips, daffodils, and the lovely forget-me-nots which always add a fantastic texture to a bridal bouquet, groom's boutonnieres, or even centerpieces!
There is no denying that spring flowers are nothing but a beautiful mix of delicate and textural, aromatic, and symbolic flowers! With so many lovely options to choose from, and that's before we get to the colors; the palest of pastels, bright and bold oranges, and mellow yellows! The options are not only wide but beautiful and at times overwhelming to choose from! So, that is why to help you out and ease out your wedding planning process we have delicately picked the most beautiful spring wedding flowers to inspire your spring wedding decor! So, in order to help you envision how the romantic season's most stunning blooms will look at your wedding, we have curated mood boards featuring different spring wedding floral arrangements including bridal bouquets, centerpieces, cake toppers, and much more! We have also identified featured spring flowers and plants within each mood board so that you can easily recreate the look for your spring wedding day! Choose any of these lovely spring florals and have a romantic and memorable wedding that will make a lasting impression on the hearts and minds of all your wedding guests!
Best Florals for Spring Wedding Bridal Bouquets
So, now that you have planned a spring wedding, all you have to do is just to make sure that your spring wedding bouquet features soft corals and a pop of bright pink to create a look that is nothing but whimsical and elegantly feminine! Try incorporating an elusive anemone flower as it will surely take the center stage the moment you will walk down the aisle! Not to forget to add lovely garden Juliet roses and some delicate ranunculuses! Aloe flower makes a surprise appearance, adding a pop of bold color to this collection of beautiful flowers, and seeing its exotic spiked flowers add a refreshing texture. Here are some of the best spring florals that you can use to enhance the beauty of spring bridal bouquets and make a stunning statement on your wedding day! Flowers speak a lot about a person's personality! Choose flowers that suit you best and leave the rest to our professional and affordable wedding photographers to capture the magic of the spring florals in the best of frames!
Garden Rose- We all know that Garden Roses are widely known for their stunning high petal count as compared to more traditional roses! Adding these spring florals to your bridal bouquet will surely make your complete wedding day bridal look one-of-a-kind! Your impeccable white wedding dress completes the bridal bouquet of garden roses, what a whimsical site to witness and capture in the more stunning frames for our talented wedding photographers! Garden Roses happen to be Juliet roses as they are popular for their light coral colors, dense blooms, and sweet fragrance! So, all the modern dar romantic brides out there who are planning a romantic spring wedding with light coral colors, this is indeed a perfect choice when it comes to your bridal bouquet!
Anemone- Anemones are surely unique spring florals as they are nothing but actually wildflowers! The most common type of anemones usually blooms during the spring season! You can definitely add them to your bridal bouquet to add some volume and variety to the bouquet but you can also consider adding these flowers to your wedding decor, as it is indeed a great and easy way to step up your spring wedding decor game in no time! This kind of wedding decor will surely look stunning in your wedding portfolio!
Aloe Flower- All the soon-to-be brides who are up for some bold colors in their wedding bouquets, we have something for you that you will definitely love! Aloe flowers come in bright orange colors, with tips that can range from green, yellow, to purple, making a stunning bridal bouquet when placed creatively! When used in floral arrangements, Aloe flowers gracefully add a splash of exotic bold color coming out bright and gracefully in wedding photos! These kinds of spring floral wedding arrangements will undoubtedly step up the floral wedding decor game in no time!
Beautiful Spring Florals for Wedding Centerpieces
When it comes to choosing flowers for centerpieces for your wedding day the options are endless, especially when it's a spring affair to remember! Some of the best spring floral color palettes that make great for wedding centerpieces are tangerine oranges and juicy apricot corals as these two spring wedding color palettes bring out the best for a romantic spring wedding. We have curated a list of some bright and coral color spring florals that will make a perfect fit for your wedding day centerpieces!
Tulips- The most beautiful and most desired spring floral, Tulips, which commonly means "perfect love" are indeed the best choice without any doubt! They are indeed considered one of the most popular spring flowers in the world! With more than 3000 plus varieties available out there in the market, choosing Tulips for your wedding day centerpieces will automatically make the entire ambiance of your wedding day incredibly romantic and inviting!
Ranunculus- Well, there is no denying the fact that Ranunculus is indeed one of the most popular wedding flowers! As they come in a variety of bright and bold colors, they are widely used in every aspect of a wedding day decor! From bridal bouquets to wedding decor to centerpieces, these flowers are a perfect fit for any wedding decor! Their delicate and paper-like quality is one of the reasons this flower is widely used in wedding day decor!
Lovely Spring Floral for Boutonnieres
Flowers always compliment! No matter whether you are a bride who is looking out for ways to include florals to her bridal look or is in search of some unique ways to add flowers to your groom's attires, the options are endless! For brides, the options are just endless! But, when it comes to adding flowers to the groom's look, there is nothing better than boutonnieres to flaunt the flowers! There is no denying that boutonnieres are indeed a classy and creative way to display the spring season's most beautiful blooms! From small flowers to roses to ranunculus, to millers and eucalyptus, the options are just wide when it comes to spring floral for boutonnieres! Here are some of the best spring florals that your groom can consider adding to his wedding look and look nothing but heart throbbing in his groom portraits and in reality too!
Spray Rose- The great thing about Spray Rose is that they have small blooms and they grow in clusters! They are mostly used as accents and filler flowers! Hence, they will make a great choice for a simple yet elegant boutonniere! Their availability in a wide variety of lovely colors makes them amazingly versatile to get fitted into anywhere in the wedding decor and wedding color scheme!
Dusty Miller- Dusty Miller leaves are soft, velvety, and have a refreshing silvery and white color. No doubt there is a great choice for spring florals especially if you have planned an all-white-themed wedding celebration for your wedding day! Dusty Miller is just perfect for adding some really unique textures that can easily be of any look!
Yummy Spring Florals That Best for Wedding Cakes
A wedding celebration always ends on a sweet note, which means wedding cake! No wedding is complete without a wedding cake! Apart from edible flowers used in the adoration of a wedding cake, there are some real spring flowers that make a great choice to garnish your wedding cake and make it the centerpiece of your wedding day celebration! You can ask your baker to create a lovely spring floral cake topper by using long stock flower branches to create the cascading look! They can also use wax flowers and feathery astilbe for a more romantic and stunning look!
Iris- Irises are spring flowers whose bloom times can range from March to May! Iris spring flowers range in various colors. From purple to violet to blue and white, the colors are not only stunning but also one-of-a-kind! Amongst all the colors, the purple Iris is the most popular and chosen by the majority of bakers to create floral cake toppers for wedding cakes!
Wax Flower- Spring florals, wax flowers are commonly used filler flowers that come in a variety of colors including pink, purple, and white. The combination of purple or white, or pink and white makes a stunning combination for garnishing a wedding cake for a romantic spring wedding!
Some of Best Spring Florals To Decorate Your Wedding Arch
There is nothing more beautiful than having your "I do" moment beneath an arch made of colorful and whimsical flowers! When lovely flowers like peonies, hydrangeas, and romantic roses are combined together undoubtedly makes a stunning wedding arch that is lush and full of life! After all, all these lovely spring florals always create a romantic and picture-perfect wedding for couples to have a memorable "I do" moment and professional photographers to have a lot to capture! To step up your spring wedding arch game, you can also consider adding feathery ferns, and some delicate white wax flowers to gracefully complement the bold and dramatic blooms in every possible way! Here are some options we think might be helpful:
Peony- Peonies are considered to be the most beautiful flowers in the world. Widely known for their lush and dense petals, peonies are the most desired spring florals when it comes to weddings. Available in various colors! From light pastel pinks and gorgeous whites to bright and bold fuchsia and magenta, peonies are very easy to incorporate into any wedding color palette especially if it is a spring affair to remember! Peonies also symbolize romance, making them a perfect fit for a spring wedding!
Hydrangea- Amongst popular spring wedding flowers, Hydrangeas are widely known and desired wedding flowers. Available in four different types and in a variety of colors ranging from a beautiful blue to purple, pink, and white! Spring is the season of colors, and being available in so many beautiful colors, Hydrangea indeed makes a great choice when it comes to floral wedding day arches!
Incredible and Romantic Spring Floral for Hair (For bride and bridesmaids)
When it's a spring wedding celebration, a floral crown is a perfect bridal accessory for the springtime bride! Floral bridal crown made of sweet pea flowers, roses, waxflowers, and baby's breath gracefully comes together to create a stunning bridal floral crown characterized by bold and feminine colors! Not only this vibrant and bold floral crown will make you look stunning and chic in all your bridal portraits, but we can assure you that you will look breathtaking in all your wedding portraits captured by our creative wedding photographers! Mentioned below are some of the flowers that you can consider adding to your floral wedding crown to make a remarkable statement on your wedding day and elevate your wedding portfolio by looking gorgeous in all your wedding photos!
Sweet Pea- Sweet Pea flowers have a very pleasant and sweet fragrance! Sweet Pea flowers have delicate petals that do come in a variety of colors including pretty pink, purple, white, and lovely red! They are indeed a great choice of spring florals for the bridal floral crowns!
Baby's Breath- There is no denying when we say that baby's breath is one of the most popular ornamental flowers in the world. These lovely florals are widely used as a bouquet filler. In fact, brides desire these florals way too much as they create an incredible floral crown and help them to make a remarkable statement on their wedding day! These florals are available in tinted or dried forms to complement a wide range of color schemes. They are just perfect for a spring wedding color palette!
Rose- As the classic symbol of love, roses are always and are a must for a wedding, especially when it is a spring wedding. Are you aware of the fact that there are over 150 types of roses available for you to choose from? That's why when it comes to choosing your wedding flowers, you're bound to find a rose that will match your spring wedding color scheme.

Summing everything up, all we wanna say is, planning a romantic and memorable spring wedding is indeed a task! So, we hope that we have eased out the process of wedding planning for you by helping you in finding some of the best and lovely spring flowers for your wedding day! Well, with this we think we have helped you check one more item off your wedding checklist! For more inspiration, check out our blogs about spring weddings and unique wedding decor ideas!