Holiday Drink Ideas for a Winter Wedding
November, 29 2021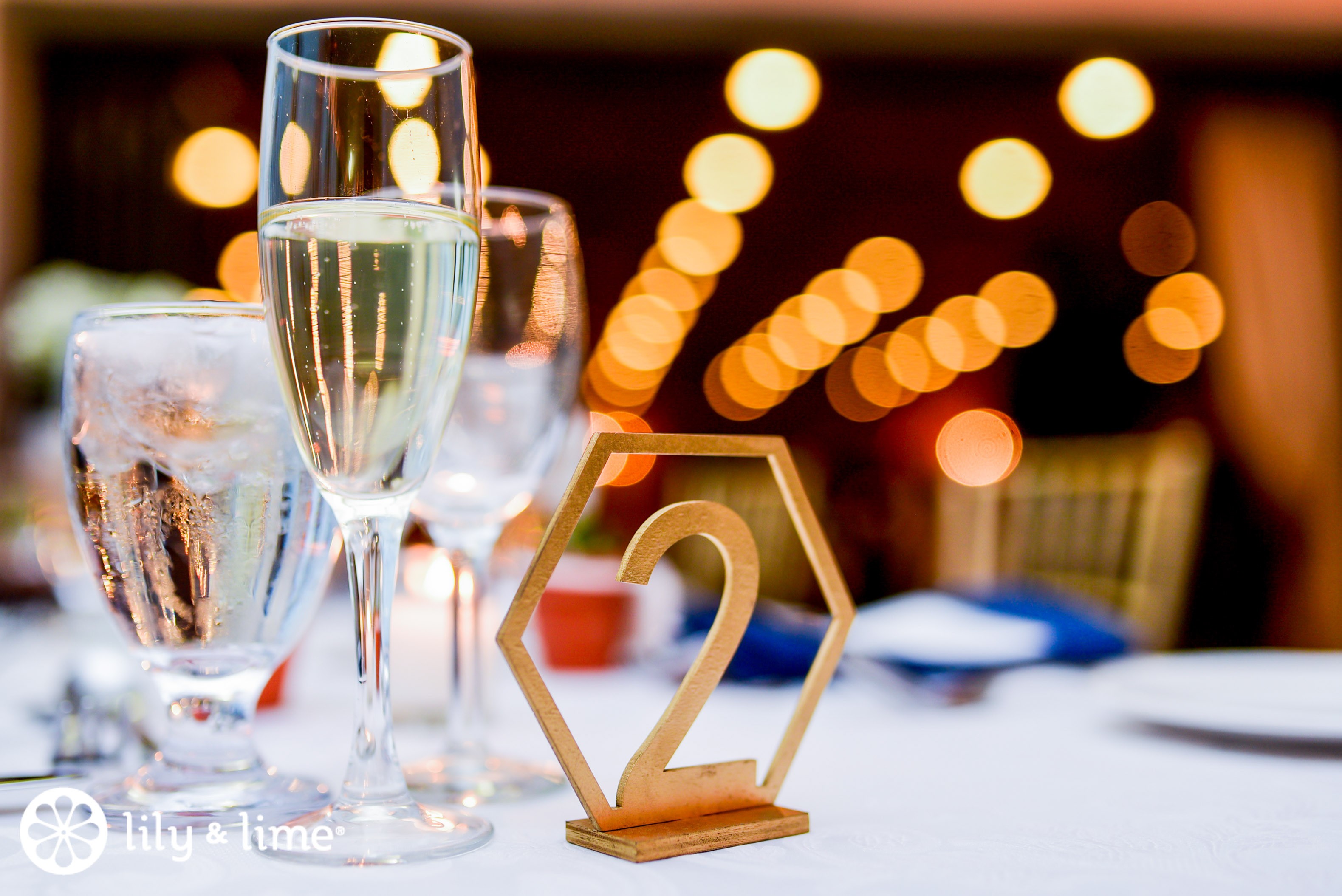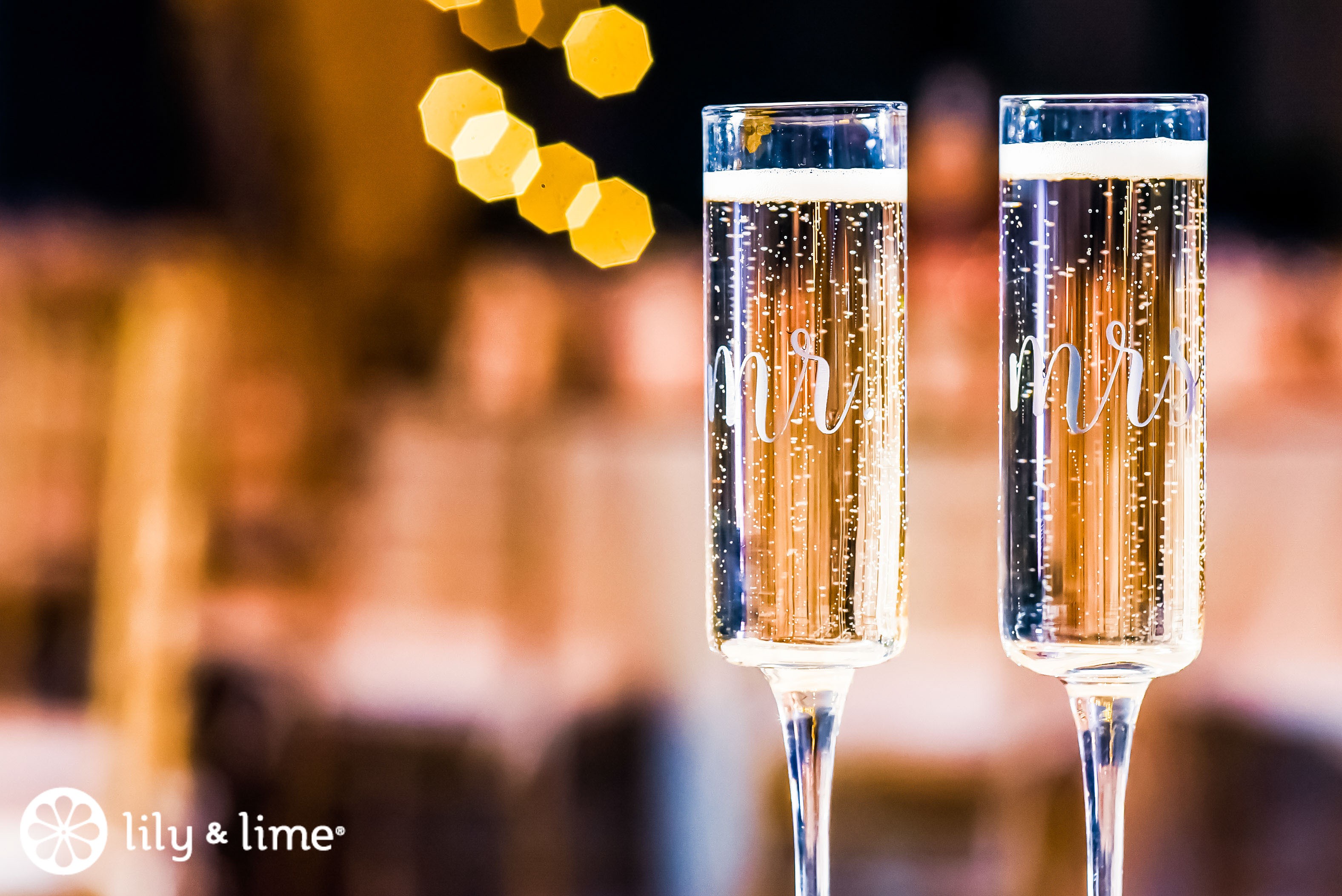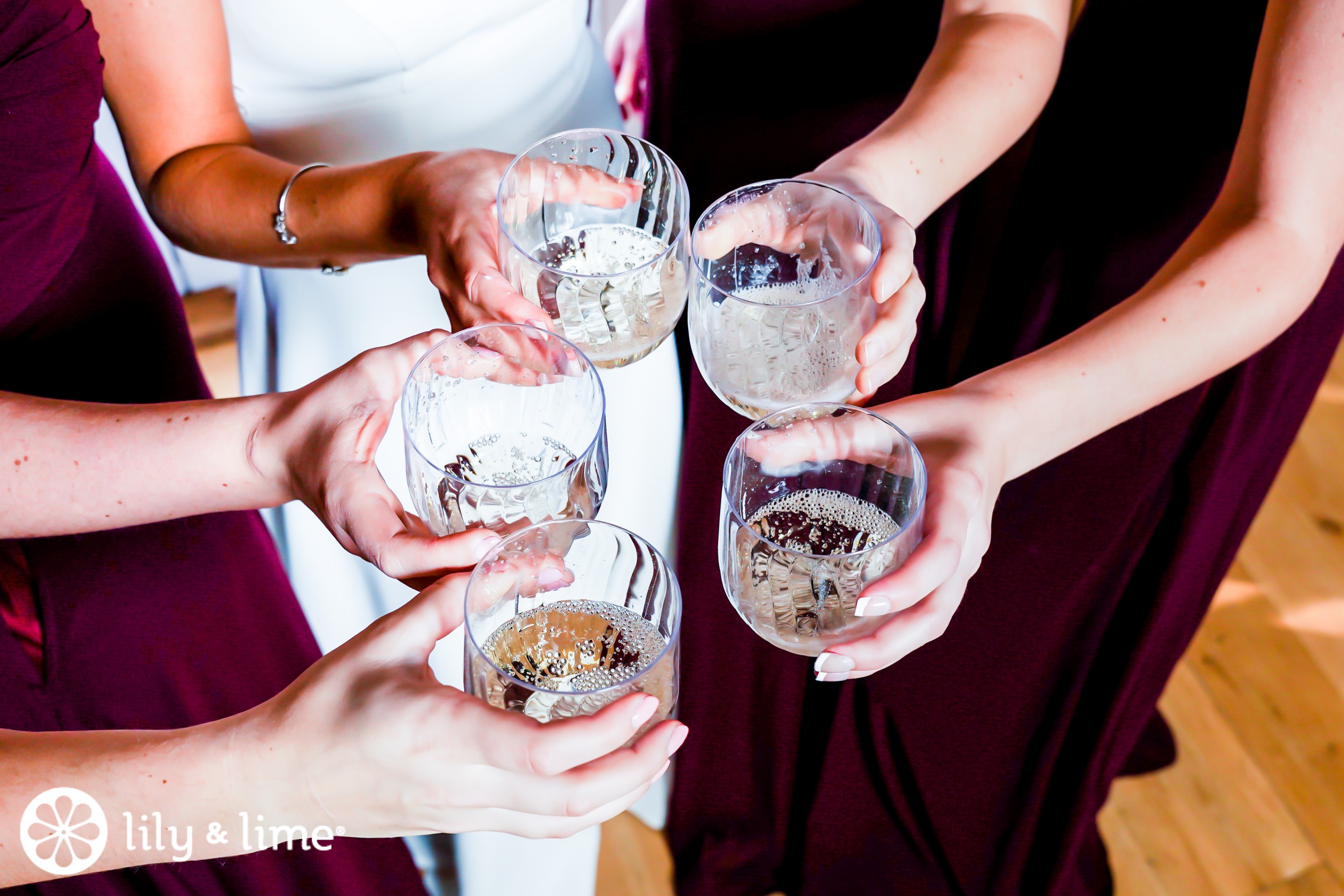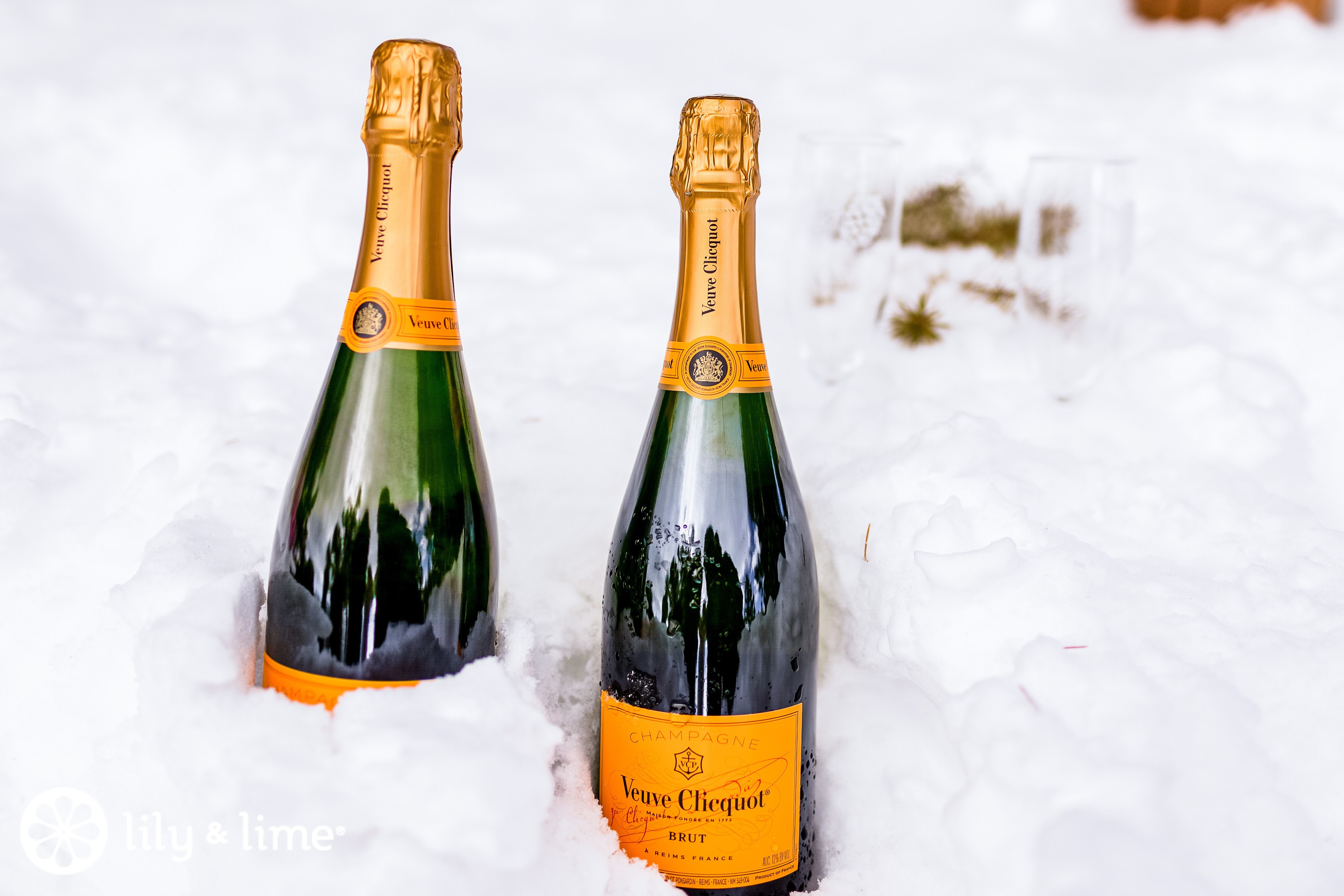 When the temperature starts to drop and the world begins to look like a frosted wonderland, some gorgeous and adventurous couples say "baby it's cold outside, so let's get married!"
Truly, winter weddings have a lot going on for them! Although nobody is stealing the thunder from summer and spring weddings, there is something so mysterious and enigmatic about the stunning snowy wedding photos snapped during inspirational winter weddings with holiday-themed wedding decorations that make us go weak on our knees every time we come across them. From less stress over the vendor to better wedding venue rates, there are so many reasons why couples love hosting winter weddings with inspirational details.
There is something out of the ordinary about winter weddings. From the rustic color palettes of wedding décor to the romantic all-white wedding inspirations, winter wedding details are all about being warm, comfortable, and cozy while being surrounded by your favorite people. One of the many elements to inspire a winter wedding theme is the selection of food and drinks steeped in classic seasonal flavors. Incorporating signature drinks for winter weddings spiked with the best of what the frosty season has to offer is a great way to celebrate the spirit of the holiday season.
Winter wedding cocktails made out of mulled cider or wine, or spiked hot chocolate, or boozy eggnog can be amazing for warming up your guests during cold weather wedding celebrations. Whether you have been looking to host a new year's wedding with champagne-filled festive drinks or looking for rustic wedding signature drinks for your early winter soirée, we have rounded up some of our favorite winter wedding cocktail recipes that can bring out the festive cheer mixed with the wonderful season in mind.
Some Of Our Favorite Cocktail Drink Ideas For A Dreamy Winter Wedding:
Cranberry Champagne Cocktail
Welcome the new year spirit and say cheers to the holiday season with one of the most loved winter wedding signature drinks- cranberry champagne cocktail. The elegant champagne cocktail is made out of cranberry juice and fresh cranberries and mixed with glittering champagne. This classic champagne cocktail also includes sweetened lime juice and fresh sprigs of rosemary, making it the perfect cocktail drink for your new year's wedding. According to Brides, adding this bubbly champagne cocktail to your winter reception can be an excellent way to celebrate the essence of the winter season.
Hot Chocolate With A Dash Of Booze
If you are having an early winter wedding, or you want to incorporate flavors of the fall season in your cocktail creations, you might want to enjoy a little alcohol in your cup of hot cocoa! Considered to be great easy wedding signature drinks, mixing tequila with hot chocolate can give you ideal dessert drink options for your winter wedding. While tequila adds its original salty and fruity flavors, mixing it with hot chocolate along with different ingredients can give you the perfect recipes for winter tequila cocktails. Winter tequila drinks when mixed with hot chocolate can be an epic celebration of both the fall and winter seasons.
White Chocolate Peppermint Martini
Say yes to the holiday season spirits with this gorgeous white chocolate peppermint martini recipe from Inspired By Charm. The deliciously creamy and sweet cocktail with a peppermint twist is one of our favorite simple wedding cocktails. For all the couples who have a sweet tooth and want to incorporate the festive cheer of the holiday season in their weddings, having this white chocolate peppermint martini for the cocktail reception is a must. Inspired by Starbucks' peppermint white chocolate mocha, this winter cocktail requires white chocolate syrup and crushed candy canes along with the main essence of peppermint schnapps for a minty twist.
Mulled Apple Cider Sangria
The delightful aroma of mulled apple cider is a staple of winter aesthetics. This sangria cocktail recipe is an exciting blend of mulled wine and apple cider. This original recipe from The Crumby Kitchen is one of the most popular wedding signature drinks that has all our seasonal favorites from hot apple cider and red wine to clementines, apples, honey, and hot flavorings which are spiked with spicy rum. If you are considering setting up an epic drink station for your wedding reception in winter, this hot mulled apple cider sangria can be the ultimate choice! It is meant for your guests who are looking to drink hot toddies while being wrapped in comfortable blankies. This winter cocktail recipe can also serve to your guest as a welcome drink or a nightcap as it also features vanilla, nutmeg, and ginger.
Christmas Citrus Cocktail
If you think blushed tones are just not for bridesmaids' dresses in spring, this Christmas citrus cocktail recipe can be a steal deal among all the winter wedding signature drink ideas! For all the white wine lovers and couples looking for a variety of drinks from alternatives to mulled wines in winters, mixing a glass of warm white wine with honey, brandy, lemon, and cardamom can give you a kick of refreshment in the middle of freezing winter. This Riesling Toddy recipe from Serious Eats is a citrusy winter cocktail that is one of our favorite must-have simple winter cocktails. You can also add your own twist and make winter cocktails with vodka by replacing brandy and wine with a hint of ginger beer and your favorite vodka.
Pomegranate New York Sour
Looking for Instagrammable cocktail recipes for your winter wedding reception? Probably one of the most timeless whiskey wedding cocktails, this Pomegranate New York Sour recipe from Host the Toast incorporates both wine and whiskey and achieves a rich texture and creamy consistency, making it one of the most aesthetically gorgeous winter cocktail recipes out there. The tart and sweet whiskey drink feature a red wine float and a gorgeously pink pomegranate-spiked base, making it one of the most popular whiskey holiday cocktails.
Salted Caramel White Russian Holiday Drink
One of the most healthy and easy signature drinks for weddings in the winter season, the salted caramel white Russian recipe by Jacquelyn Clark is a delectable and popular winter cocktail idea that involves caramel and Irish creams with Amaretto. The delicious bevy has a thick creamy texture and sweet notes of caramel and Irish cream and a dash of Amaretto (which is a sweet Italian liqueur that originated in Saronno) that embodies the festive aesthetics of holiday drinks.
Holiday Cheermeister Bourbon Punch
Celebrating the high spirits of winter holiday cocktails, the Holiday Cheermeister Bourbon Punch by Half Baked Harvest can be your ultimate choice of wedding signature drink, if you want your guests to hop right into the festive spirits of the season. Featuring warm bourbon, sweet pomegranate juice, zesty citrus, and bubbly Prosecco along with the combination of tangy citrus and sweet pomegranate, all mixed together to create one of the most beloved winter cocktail ideas ever! You can serve this homemade festive holiday drink with ice cubes and make it worthy for the Gram feed.
Hot Gin And Tonic
Another amazing alternative to mulled wine for your winter cocktail reception, this hot G&T by SipSmith London can warm your guests inside out. Gin and tonic have always been one of the most popular wedding drinks of the winter season. It can be a nostalgic cocktail option with some added ice cubes that can take your guest back to their teenage days, when they were sick from the cold outside, and wanted some classic G&T to soothe their freezing nerves. Incorporating earthy flavors of rosemary and vodka into classic hot gin and tonic can also give a unique seasonal spin!
Hot Buttered Rum
One of the most classic signature drink choices for winter cocktail receptions, hot buttered rum can encourage your guests to get comfortable and cozy, especially if the forecast says that your wedding night will be a chilly and breezy one. Warm your guests' spirits and tummies and carry the flavors of fall into the frosty winter season with indulgent amounts of vanilla ice cream, brown powdered sugar, spices, orange zest, cinnamon, ginger, nutmeg, and rum. Take advantage of the deep flavors of dark rum, as it is a classic winter drink choice and a delectable way to offer wedding cocktails in mugs for your big wedding day.
Chai Toddy
The rich Indian chai can be a great wedding signature drink option when mixed with your choice of alcohol. A dirty chai martini by Sher Castellano explores the rich flavors and dark spices of this Indian beverage, balanced with a pinch of pink Himalayan salt. Since tea is considered to be one of the perfect bases for a winter signature wedding drink, you can bring espresso and maple syrup into the mix to have the perfect winter season martini in your hands. You can also add creamy almond milk to make it a vegan cocktail recipe. Coconut chai toddy is another variant of this classic winter drink. Chai is blended with dark rum and coconut milk as the perfect warm welcome drink with an exotic twist.
Old Fashion Cranberry Cocktails
The fizzy cocktail drinks made out of cranberry as the base can be the star of your winter wedding. Old-fashioned cranberry mixed with the bold flavor of bourbon can be a sweet and sparkling option and a great alternative to champagne wedding drinks. The sweetness of cranberries topped with acidic citrus of orange and mixed with dark liquors like whiskey with a touch of Cointreau is the perfect way to incorporate the bright flavors of citrus during winter. Garnishing these winter wedding cocktails with cranberries, rosemary sprigs, and orange peels can add to the glam winter aesthetics of your celebration. Seasonal cranberries can also be mixed with dark winter spices like clove and cinnamon as a festive twist to the classic old-fashioned winter drink.
Orange and Bourbon
Your wedding guest will get into the spirit of winter wedding weekend with this brunch cocktail made out of bright citrus orange and bourbon with effervescent ginger ale and a squeeze of lime. Holiday-themed winter cocktail ideas just got better with this cocktail mix featuring icy bourbon delight with a strong fruity taste! It is a relatively easy cocktail recipe for winter weddings that can lift spirits with its bright aesthetics during the dark months of winter. You can top off these orange and bourbon cocktail drinks with cranberry, orange, and cinnamon garnishings as a light and refreshing option.
Frozen Frangelico Coffee with Cream
One of the most delish-looking winter cocktail ideas for your reception- the Frozen Frangelico Coffee-with-Cream recipe by Martha Stewart Weddings can be a burst of seasonal flavors for your wedding guests! Strongly-brewed chilled coffee is mixed with Frangelico and pure maple and hazelnut syrup to make this thick, creamy, and caffeinated concoction. It is the perfect cocktail drink idea for a winter wedding or a cozy reception party in the mountains.
Out of so many elements, one of the most important details that your wedding guests will not forget is the choice of food and drinks offered at your wedding. And nothing will warm up hearts in a dreamy winter wedding with a unique winter cocktail and a choice of delicious wedding reception desserts made out of berries and spices. There's nothing better than hosting a winter wedding with classic winter cocktails mixed with the seasonal flavors in mind, for creating a delicious and unforgettable experience your guests will love.

You have already mastered all the ways you're planning to style your winter wedding, but don't forget that your guests will want to know what's on the drink menu. Taking inspiration from the cozy and snuggly vibes of winter, you may want to serve some of the best signature wedding drinks that pay homage to the season. From hosting a winter wedding like a holiday-inspired dream to planning a traditional winter wedding with the season's best ingredients and flavors, the above-mentioned list of winter signature cocktails will set the vibe for your celebration. Don't shy away from adding new and interesting sips your guests will have never seen before. Since some easy signature cocktails for weddings can have refreshing and delightful twists to make them unique, having your own customized winter wedding signature drinks will have your guests refilling their glasses all night long!