Epic Drink Station Ideas for Your Reception
August, 6 2021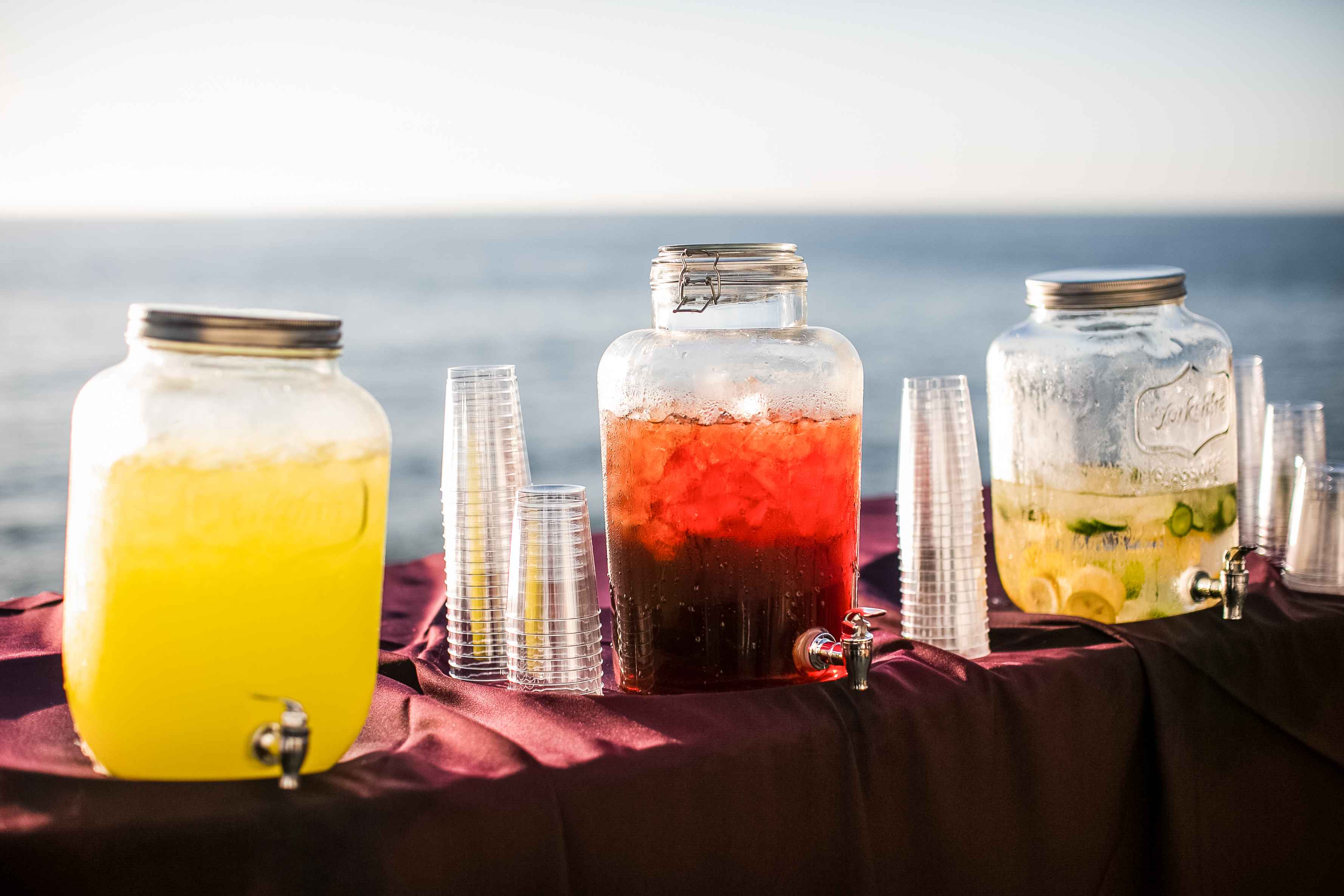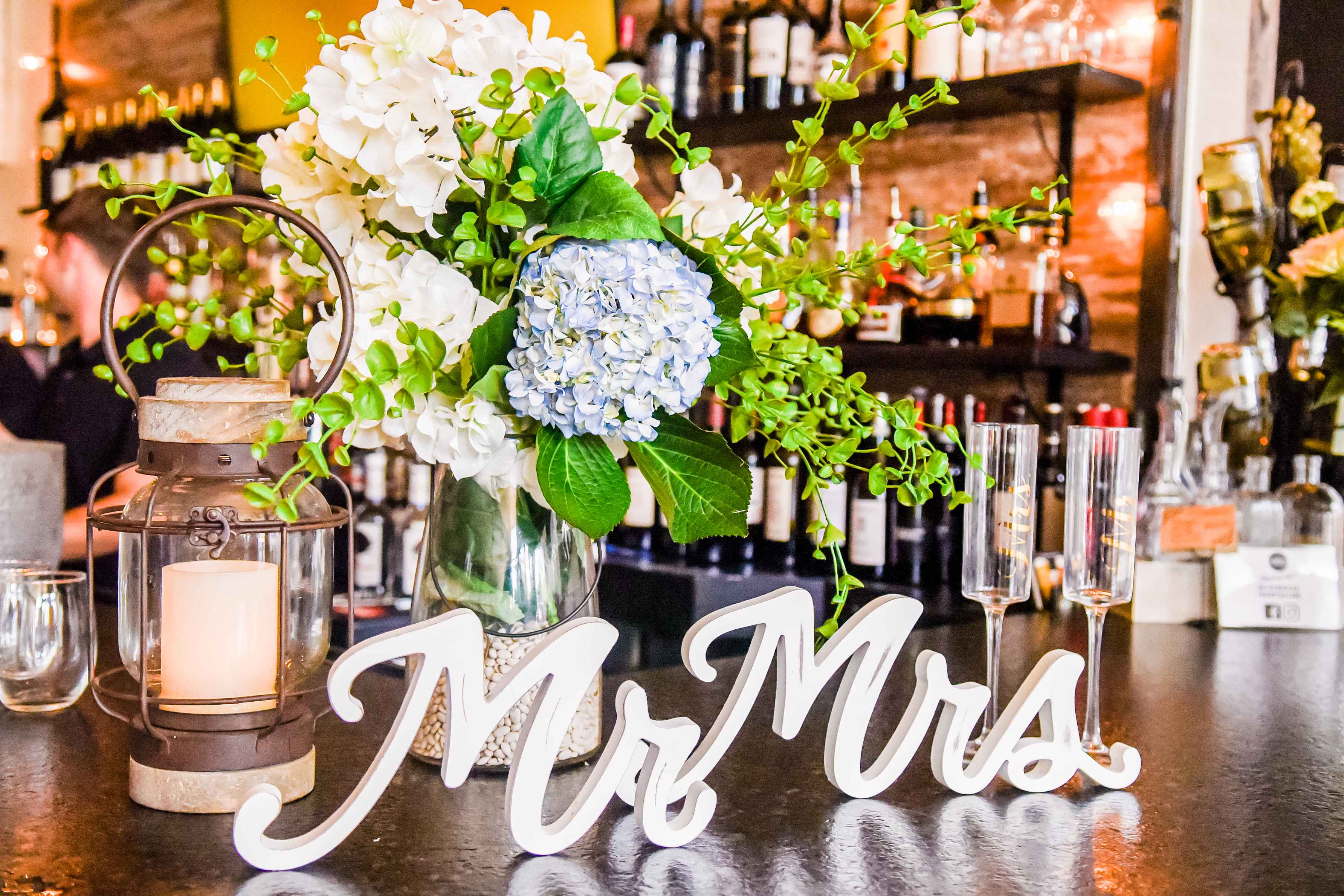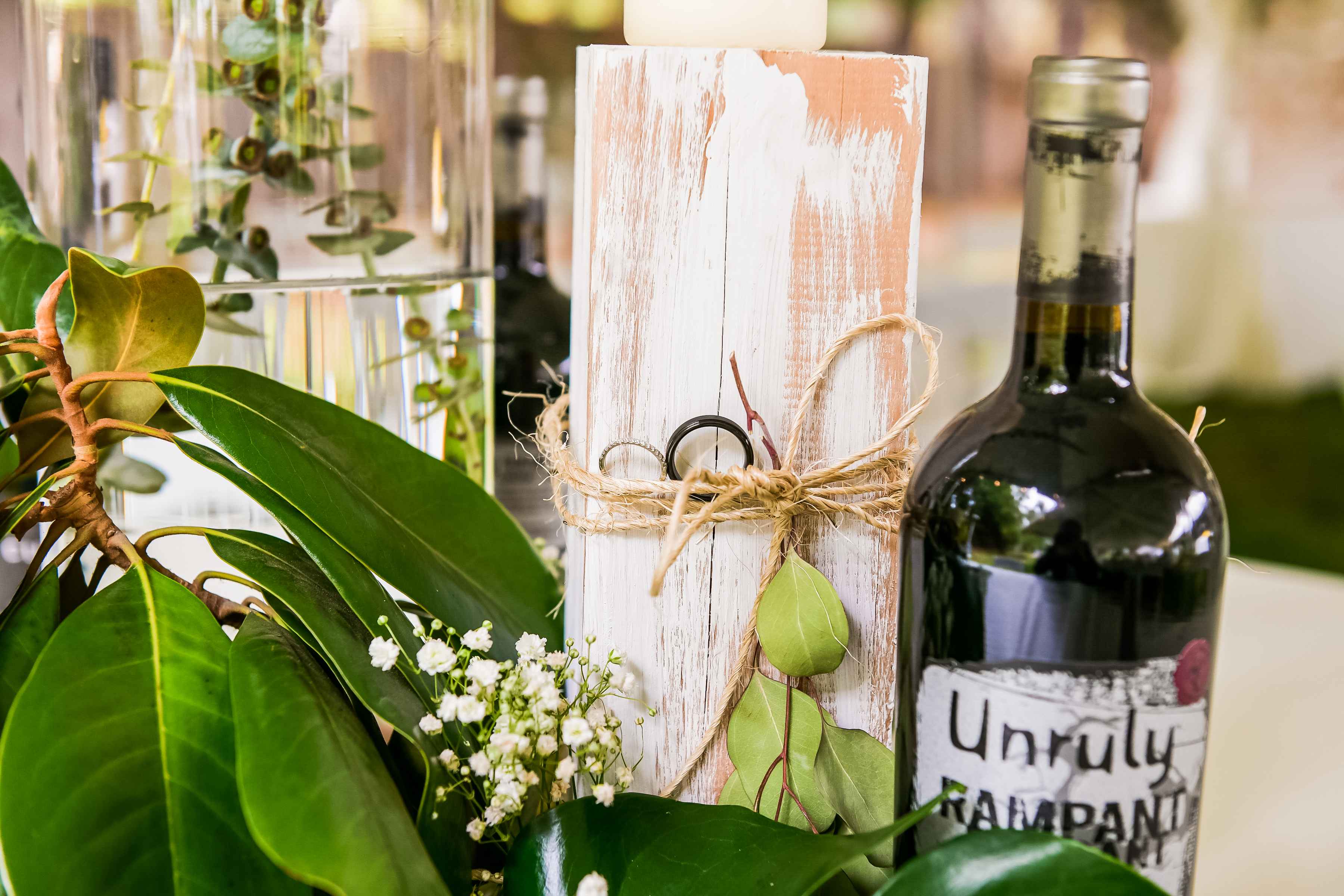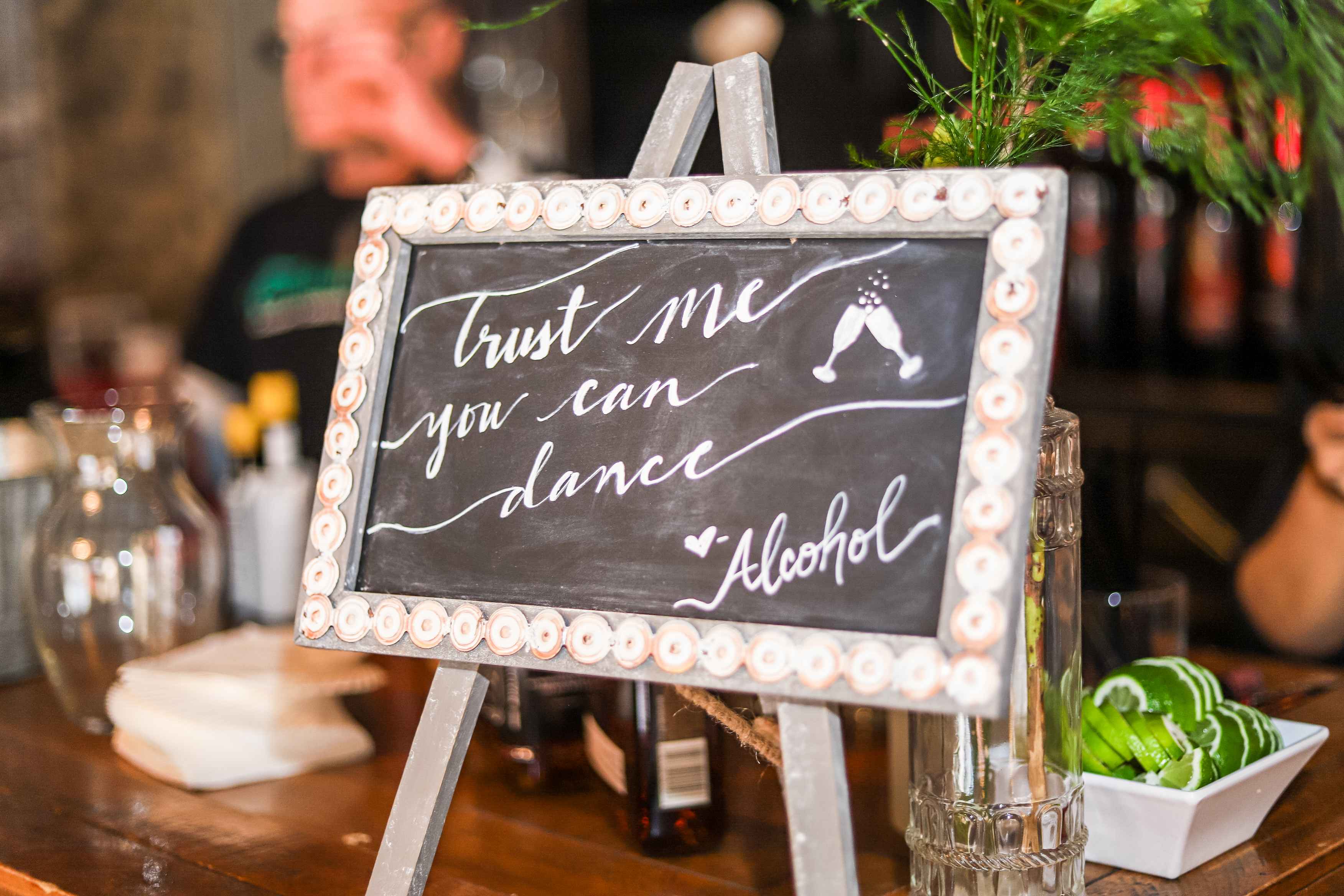 Every couple wants to have that postcard-ready perfect wedding, and a perfect wedding is a beautiful cumulation of many different elements. There are a lot of things that add to the beautiful tapestry of a perfect wedding. From the cake to the dress, from the choice of music to color included in the wedding theme, everything plays a part in it. If you don't think of the drink of choice in a wedding to be a primary element of the perfect wedding, you might just be mistaken. In fact, the way you display and serve your wedding drinks can actually make or break the moment! A perfect glass of tropical cocktail can just add the flair to your summer tropical wedding, while a warm beer can just as quickly put a downer on the event! In addition to the drink itself, the way it is served and the idea of the set-up can help you earn some brownie points with the guests and help you impress them!
With more personalized weddings, couples are coming up with more and unique and creative ways of assembling the drink stations. Here, the drink stations don't just serve the practical purpose of serving drinks to the guests. It adds to the wedding decor and adds the punch of character to your wedding, pulling the whole theme together and taking it in the perfect bow. When deciding on the perfect drink station idea, you might want to refer to your wedding theme and let it be based on that. If you are hoping to make an impact with your drink station at the wedding reception, but are stuck on ideas and can do with some inspiration, this is just the blog you might want to read! Here we have some amazing ideas to dress up your drink station for your reception.
Signature cocktails with a story: The signature cocktail is something that most couples like to serve at their wedding reception. However, whether it is one single cocktail that goes with the theme or preference or his-and-hers drinks is something that is up to you. While signature cocktails are a sweet thought, having a story to back it up might add another layer of romance and sweetness to the whole affair. Whether it is a drink that they had on their first date or a cocktail that they just invented, a backstory lets the guests connect!
Vintage Tea station: There is something about serving tea in lovely vintage china which is magical and unforgettable. It takes one back to the English gardens and tea parties and romantic strolls with beaus and perfumed handkerchiefs. You can never go wrong with a vintage tea station, especially if your vibe is more vintage, or you are hosting a floral garden wedding. You can go the whole nine yards with scones and biscuits and finger sandwiches to hit the vibe home!
Bar on wheels: Bar on wheels is one of the most amazing ways one can set up their drink station, and while it is tremendously common, it is also very variable and can be adjusted to fit your unique wedding theme. Whether your vibe is industrial or vintage, whether you are a big fan of florals, or you are rather inclined on a rustic approach, the bar on wheels will never fail. Also, there is something so adorable about a mobile vehicle handing out drinks to the guests! It provides the perfect opportunity to continue your preferred theme, and the nostalgia related to mobile bars will never cease to impress!
Festive with mulled wine: If you are hosting a winter wedding, with the holidays just around the corner, having a festive drink for your reception might make everybody feel warm and gooey inside and end the day on a high note, There is something about a glass of mulled wine whichever fails to cheer one up, and served with all the festive flair and trimmings, this is sure to warm your guests and leave them feeling warm and cozy!
Cozy it up with hot chocolate: It is so obvious, it almost doesn't need to be said, but we will do it anyway! Winter nights and hot chocolates. There has been no perfect marriage quite like his, and if you are hosting a cozy winter reception with rustic surroundings and cozy frillings, having a hot chocolate bar is something that you can consider. You can add all the sprinklings, marshmallows, and whipped creams so that your guests can add to their own preferences. A perfectly cozy way to end your dreamy winter wedding!
Beer on a barrow! Go in all rustic with pint beer bottles on ice placed on rustic wheelbarrows, galvanized steel buckets, wooden barrels, etc. This is not only an easy grab-and-go situation perfect for a rustic wedding or a casual backyard barbeque wedding, it also looks incredibly inviting and aesthetic. Perfect for an outdoor wedding, having individual beer bottles for your guests can be a great call for a spring or summer wedding. You can also go the extra mile and commit to custom labels for the beer bottles, making them the perfect fit for your special day!
Detox waters: Pretty fruity detox waters, lemonades, and ice teas served in gorgeous glass canisters with taps is something that is instantly refreshing! This is particularly perfect for garden weddings or outdoor ceremonies, and is best served as a ceremony refreshment, but can also work for receptions. On a warm summer afternoon, the tall glass of fruity detox water is something that can soothe the souls and acts as the perfect wedding refreshment, but it does more than that. Detox water displays can be a part of the detox and can be equally refreshing just to look at!
Tap drinks: Let your guests pour their drink straight from the tap, and it will be a fun and thrilling process for sure! You can have several options lined up and labeled, and have all the pretty drinkware arranged so that your guests can just walk up and put themselves the drink that they fancy. This can feature a variety of beers, or wines, or custom cocktails, all temperature-controlled and stored, just out of sight!
DIY bar with recipe cards: Make the wedding drinks fun for your guests by making the drink station a DIY drink station, with the common supplies and little recipe cards for different drink options. Keep the recipes to a minimum, though, because more options can just confuse people and can cause unnecessary crowding in the drink station! You can print out your and your spouse's favorite drink recipe so that your guests can enjoy the happy couple's favorite drinks!
Put it on a boat: If you are going for a nautical wedding theme, displaying your bottled or canned drinks in a canoe or a boat can be the perfect touch of the blue water lines that you can add to your special day. Not only is it practical and contains the drinks in an efficient yet aesthetic way, but it is also super summery and refreshing and appropriate for a summer wedding. It is unexpected, and will surely add a memorable personality to your special day! You can fill up the boat with ice, and cradle the bottles to be kept cold for the guests to enjoy, and it is certain to bring a smile to your guests' faces!
Cafe it up: Tea is good, but some hearts are ruled by coffee, and we can't deny it. If alcoholic drinks are not your thing, set up a coffee station, with the different types of coffee roasts, creamers, syrups, and foam art, and give your wedding a cozy cafe-like feeling. Perfect for a morning wedding or a brunch wedding, coffee on your wedding day is something that most of your guests will appreciate! Commit to the cafe vibes by setting up neon lights or light up coffee signage, and the whir of the coffee machine and the smell of the brew will immediately set everything in place!
Vintage drink-in-a-bottle: Vintage glass bottles with custom labeling and filled with the cocktail of the day are extremely adorable, it has the perfect vibe for a vintage rustic wedding! Reminiscent of vintage coke bottles, personalized vintage glass bottles will make serving drinks as fun as drinking them. You can go for assortments of fruits along with colorful straws to complete the fun and vintage look, and trust us, it will end up looking stunning at the end of it all, literally serving all the throwback vibes!
Gatsby style whiskey: If you are more classic bourbon and less fruity cocktails in your drinking preferences, take your drink station up a notch with an elaborate spread of whiskeys in stunning crystal decanters, and you can go the extra mile by serving it in monogrammed glasses. Fancy stirrers, moody colors, and all the James Bond-meets-Great Gatsby vibes, you can't possibly go wrong, and when the guests walk away from the day, they will remember the unique drink station and the vibe it emanated!
Wine pairing: Partial to wine? This idea can take your soft corner for wine and make it more exciting. Make your wedding reception drink an exciting experience by offering your guests the option to pair their wine shots with the right kind of appetizers, elevating their entire experience by several notches! This is wine tasting-meets-snacking and is sure to tickle the fancy of many guests. Not only do they get a drink, but they also get knowledge and experience, things we can't put a price on! You can have it displayed in chalkboard trays with elaborate labeling, giving it an edgy touch!
Signage: When it comes to drink stations, the first important thing is of course the drink, but the close second is the signage that it comes with. The shrink station signage is a window of opportunity which need not be missed. It is the perfect opportunity for the couple to showcase their wedding theme and tie the theme together perfectly. And you will be surprised how much there is to choose from! You can go for chalkboard signage to light up ones, there are letter boards and neon lights and simple burlap banners and all of them work equally well. This is where you can have fun and infuse your personality into designing the perfect signage!
Kid-friendly drinks: The first rule of thumb while hosting a wedding reception is to use proper signage for adult and kids drinks. That being said, you can easily have kid-friendly options for the little ones in your wedding reception, be it virgin mojito, non-alcoholic sangria, or ginger beers! Add colorful stirrers and add-ons for the kids to have fun with, they will love the experience. Another fuss-free and the no-spill option is to offer the kids drinks in small individual packages, so that they can carry and drink their drinks as and when they want, without having to deal with precarious glasses and slippage!
Take away glasses: Personalize or mark your guests' glasses with their names and after a fun night, let them take it home as a memento from the special event! Drinkware which works double duty as a wedding favor is perfect! This way, there is much less waste compared to single-use glasses, there is more sustainability and your guests get to go home with pretty drinkware!

Just like a tall glass of perfect cocktail can easily turn the day around, the perfect drink station can also turn an average wedding reception to be memorable and impactful. This might be no surprise, but the food and the drinks are very important to the wedding guests! While the arbor where you said your vows and the dress you chose might be remembered hazily by your guests, the way you entertained them in your wedding reception is something that wedding guests do not forget. They will remember if the lobster was really good or if the dessert didn't strike a chord. And you can count on them to remember if the drinks were not impressive. So the drink station is a significant way to make a lasting impression. Making a statement with your drink station is a great way to have your guests talking about your wedding day long after your honeymoon tan fades off!