Low-budget Ideas for a Small Intimate Backyard Weddings
March, 16 2022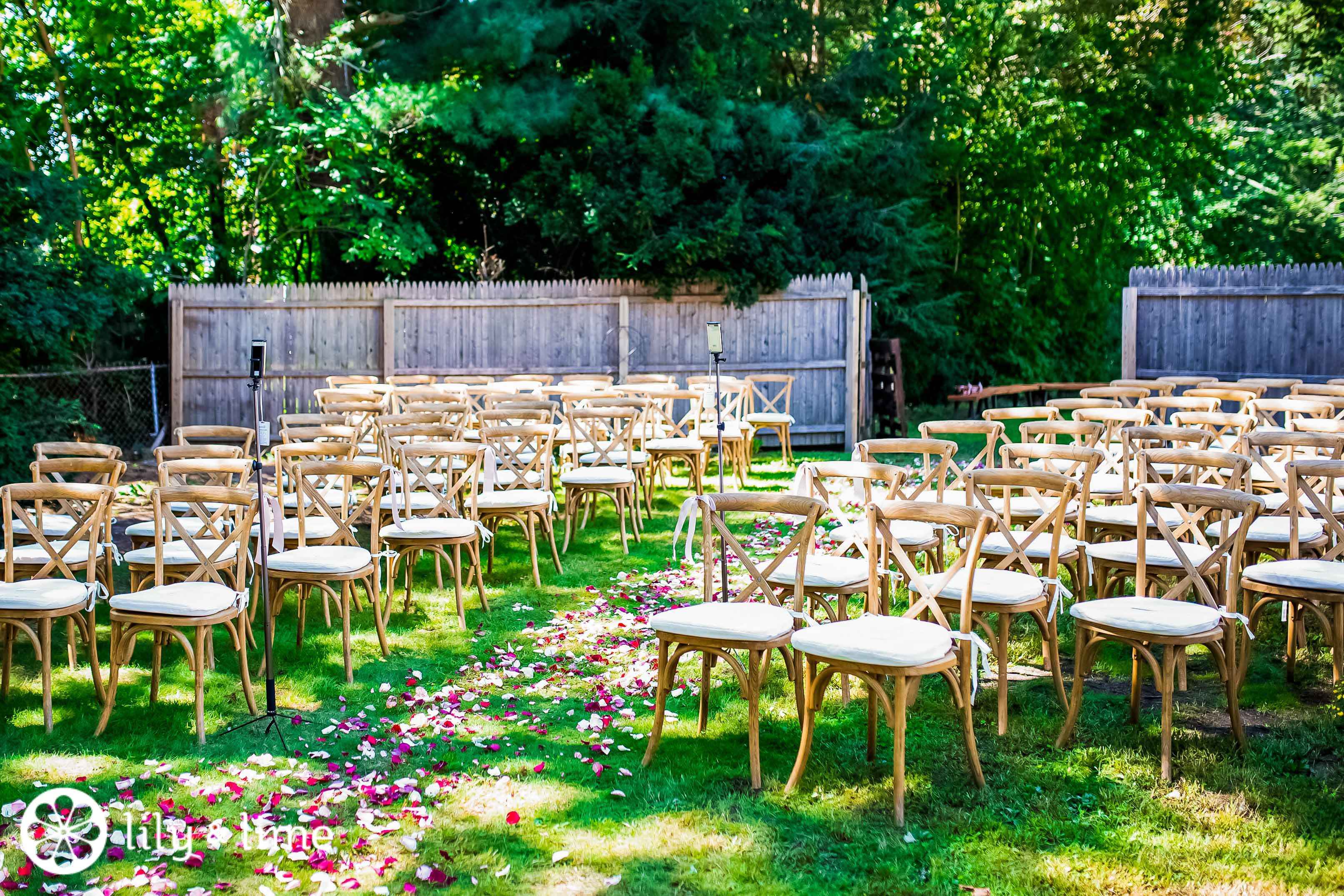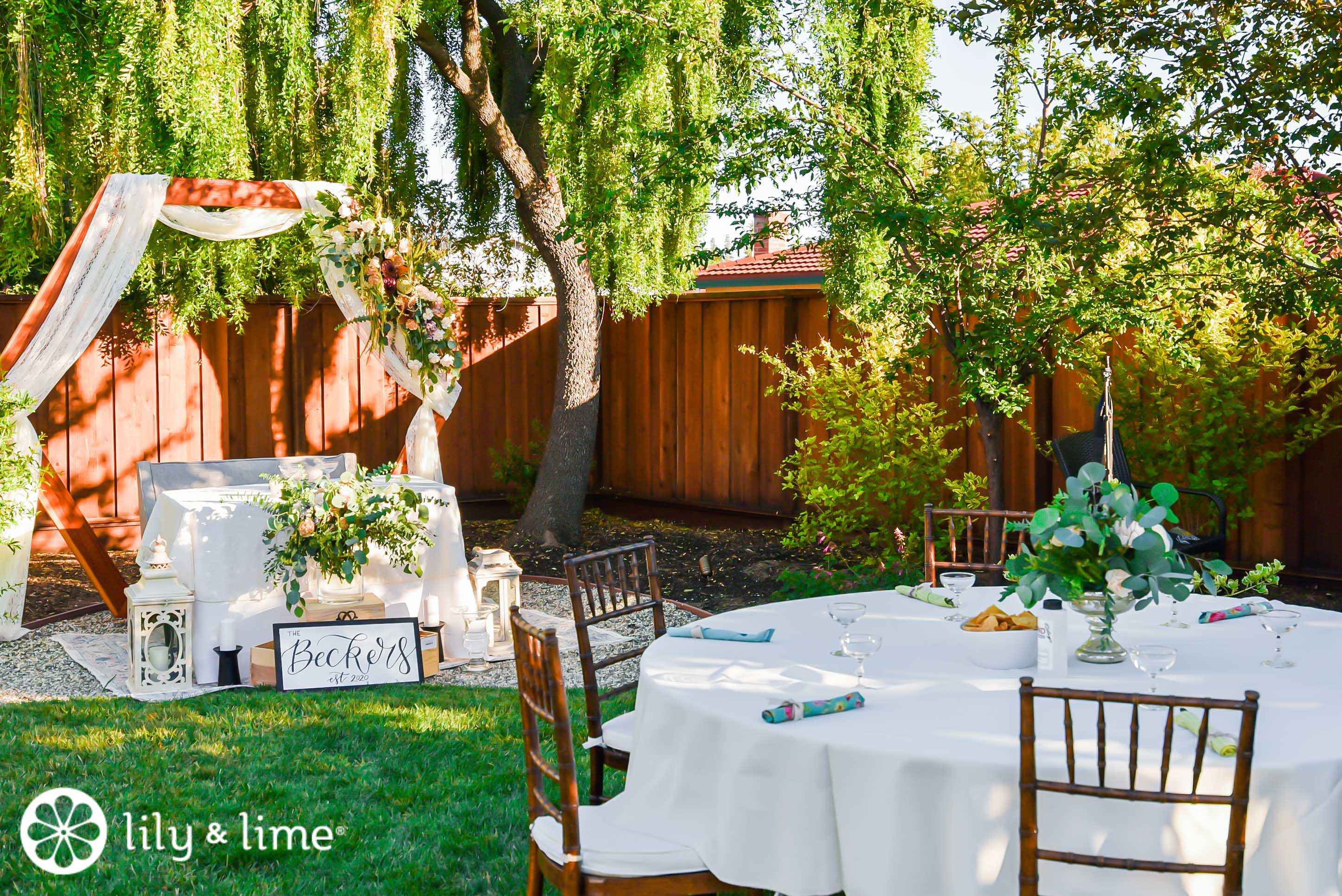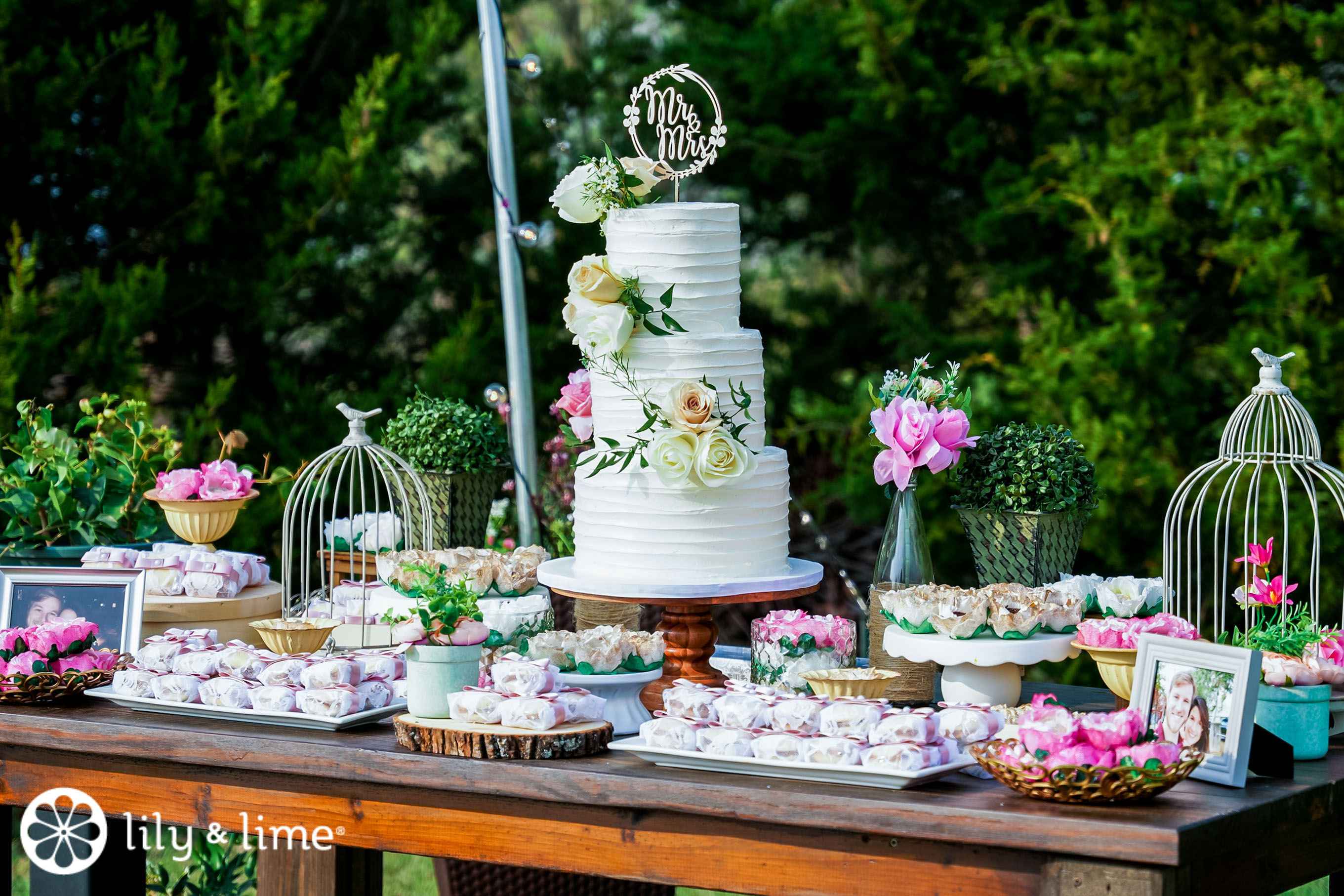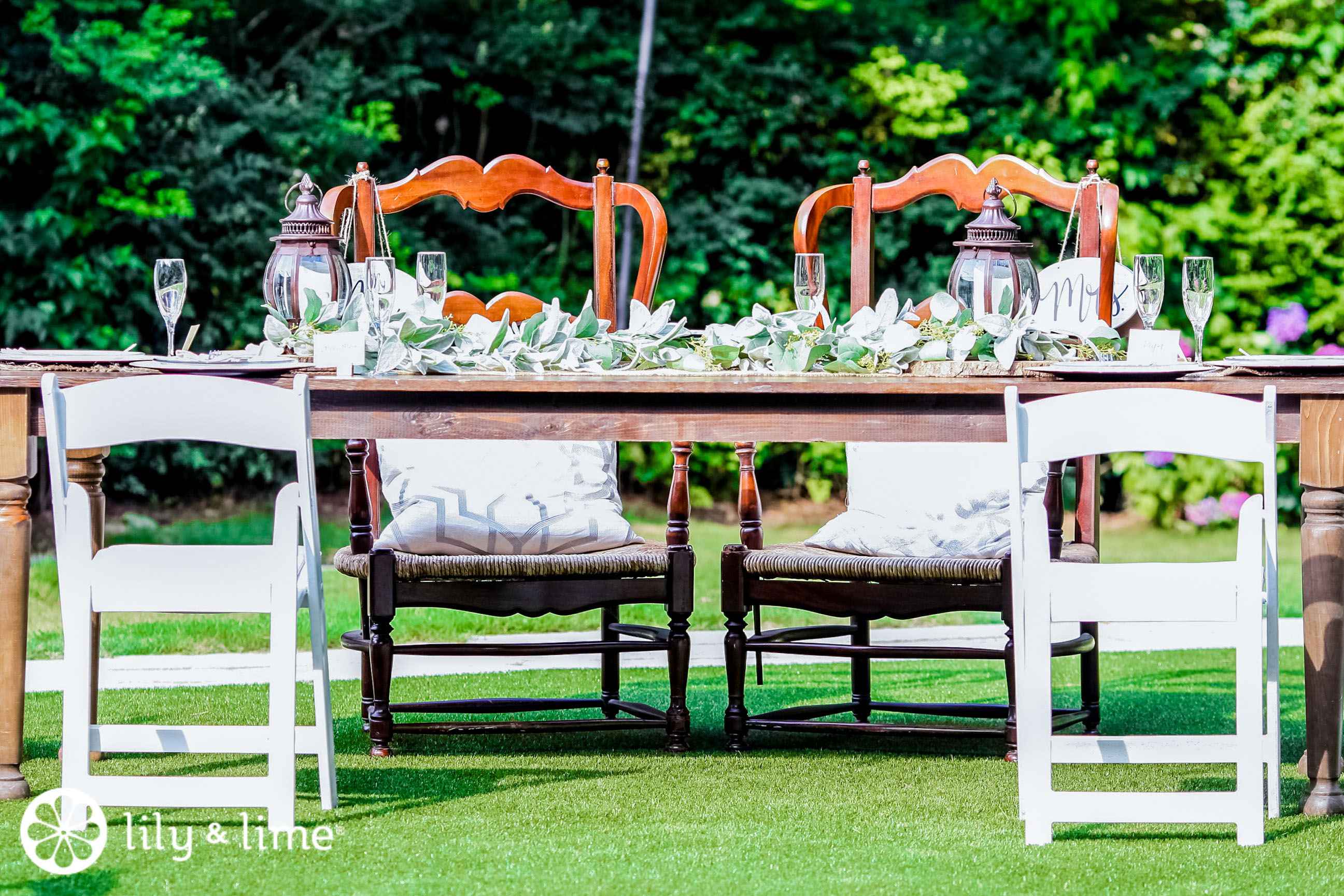 The absolutely amazing thing about weddings is that one's ideas of a perfect dream wedding might be quite different from the person sitting next to them. In our tenure as wedding photographers, we have seen weddings of varying styles, themes, and sentiments. While on one hand there are gorgeous fairytale weddings in crumbling stone castles, there are also glamorous sagas of weddings in the city hall. There are quaint and cozy weddings brought to life with its rustic cabins, the plummeting temperature outside and the roaring fire inside, and the near and dear ones cozied together in a perfect ambiance. There are also whimsical forest weddings with wildflowers between our toes, waterfalls in the backdrop of the wedding ceremony, and sunlight streaming down through the trees.
Weddings are wildly varied, as are the lovers, and like snowflakes falling from the sky, no two weddings are the same. And out of many options out there, lovers have also rediscovered the charms of intimate backyard weddings. With the onset and limbo of a global pandemic, many couples reevaluated their big and swanky wedding plans and gave serious thought to backyard weddings. And between 2020 and now, our world has seen a lot of backyard weddings, each unique, charming, and equally precious. One of the major ways that backyard weddings sound like such a good idea is that it dramatically plummets your wedding day budget! If you are playing with the idea of hosting a low-budget wedding in your family backyard, read on, because we have ALL the tips and tricks up our sleeves! Before that, however, here are some reasons why you should choose a backyard wedding!
Why go for a Backyard Wedding?
Smaller guest list: A smaller guest list is something that goes quite well with a backyard wedding. It not only makes the wedding event less costly and intimate, but it also allows you to host a wedding that feels homely and close to your heart. If you want a smaller wedding, go for it! And the most organic choice for a wedding venue for an intimate wedding has to be your own backyard! Also, because you will be in a familiar environment, you will be able to enjoy yourself to your fullest!
Pet-friendly: A backyard wedding means all the rules are your own. Unlike a venue, a backyard wedding allows you to make those little tweaks as per your preference. This means you can actually have your furry family members be a part of your special day. Pets are life-giving and there is no real reason why your pets should be excluded from a milestone moment of your life. The great thing is that you won't be required to clear it with a venue or pay a deposit for that. Also, your pet will be in their natural habitat, which means they won't be nervous or out of place and can go back to chill if they think they have too much of the crowd!
Emotional: When you get to say "I do" in the same garden where you went on little adventures as a kid or get all dolled up to get married in the same bedroom where you got ready for your prom night, it's definitely a complete circle! It is undoubtedly nostalgic, a feeling that is difficult to duplicate in any other setting and is invaluable. Also, riding away into the sunset with your loved one while your family and friends gather in your family home and wave goodbye is more traditional and significant!
Budget-friendly: When you go for a backyard wedding in your or a family member's house, you will save a considerable amount of money on your wedding budget because you will not be paying for a venue, rental contracts, or per-person expenses. This is ideal if you are organizing a wedding on a budget and do not want to spend a lot of money on your wedding day. You can even put this money toward a future honeymoon or other aspects of the wedding, such as the decor or the food!
Easy availability: When you hold your wedding in your own garden, you don't have to worry about the date being available. This may appear to be a little detail, but you'd be amazed how quickly wedding venues fill up. This gives you and your partner entire flexibility in selecting a date that is most convenient for you and your fiance! This is especially useful if you're planning a wedding during peak wedding season or at a wedding date that appears to attract a lot of guests. This is particularly ideal if you're getting married on short notice and need a location right away!
Budget-Friendly Ideas To Keep In Mind!
Thrift for rentals: When you host a wedding in your backyard, you'll need various items that you wouldn't need at a typical location, such as chairs, plates, tables, cutlery, and glasses. Drop by your local thrift store for economical selections and a treasure trove of goods for an artfully mismatched effect. You can also go with rental choices for a more unified and refined appearance.
Aesthetic Decor for less: Your natural surroundings are your best friend when it comes to cheap outdoor wedding decor. When deciding how to arrange the remainder of the room, take advantage of them. The decor is one area where you may save a lot of money by buying secondhand or doing it yourself without sacrificing the final appearance. We've seen a lot of DIY decor ideas at some of the most stunning weddings we've seen. Fill baskets with flowers, wrap an altar with flowers and cloth, or use textured linens. You can use your garden for flowers, thrift fabric for draping, and DIY your wedding ceremony arch with a little hand from your wedding party
Ask help instead of gifts: Is there a skill that someone you know could donate in place of a wedding gift? If one of your guests has a creative talent, see if they'd be interested in "gifting" their time to you and your fiance instead of adding to your kitchen basics collection. When it comes to wedding preparation, you want pals that are skilled in decorating, videography, making music, cooking, baking, or organizing.
Lighting is crucial: String and bistro lights are a must-have for any garden wedding! Decorate your property with lovely gossamer fairy lights and bistro lights to bring out the best in it and turn it into a glamorous wedding location. The warm glow of amber elicited by these dreamy sparkling lights can help to create a lovely and inviting wedding ambiance. Good wedding décor and strategic lighting planning are the first steps in creating the appropriate atmosphere and producing the right ambiance. Wrap the reception tent in fairy lights to showcase the structural grandeur, or choose an alfresco meal setting with overhead string lights for your celebration. Candles and gentle illumination, such as string lights and paper lanterns, can elevate any theme.
Don't skip photography: Photography is one of the things that most couples regret not spending more money on their wedding day. You don't want to miss out on wedding day images, whether you hire a professional photographer or have a dedicated friend capture key moments. From formal captures to the reception and beyond, try to cross everything off your list. Consider hiring a professional photographer for an engagement shoot if you can't afford one for your wedding day. Because the venue is in your backyard, you can still arrange for some lovely photographs of the location where your nuptials will take place for a fraction of the expense!
Keep them entertained: Couples are finding creative ways to entertain their guests at their backyard weddings, from hiring eccentric photo booths, palm readers, and interactive food stations to full-fledged yard games like corn hole, ladder golf, and outdoor Jenga. Lawn and yard games are some of the most cost-effective backyard wedding ideas for couples on a budget. You can even personalize the wedding entertainment by painting the enormous Jenga set in your favorite wedding colors or tamping your initials on croquet balls. Think of new ways to keep your guests entertained. If done correctly, trivia or a scavenger hunt may be entertaining and effective icebreakers. Create a wedding playlist and rent a small sound system to give music as well. Just make sure you're aware of any local noise restrictions.
Go homemade for the sweet stuff: Include baked pies for dessert, as well as homemade cookies and cupcakes, to make your backyard wedding the embodiment of grandma's kitchen. These delectable desserts for backyard weddings are quite prominent among couples who want to cut costs by opting for alternative wedding ideas instead of a traditional backyard wedding. You can also use your dessert table as an outdoor decoration concept by dressing it up in a stylish style. By making the wedding cake the centerpiece of your reception decor and matching all of the other desserts in color and style, you may save a lot of money on decoration. Rustic cake stands, cupcake stands, and other dessert holders are available in a range of styles to liven up your dessert table with a number of unique ideas.
DIY your dance floor: Without a little dancing, what is a gorgeous backyard wedding? Just because you're having your wedding in your backyard rather than a traditional wedding venue doesn't mean you can't have a dance floor! And it doesn't have to cost a lot when you can DIY it! Making a DIY wedding dance floor, according to many outdoor wedding inspirations, does not require a lot of money or time. Make a makeshift dance floor on the grass by leveling the ground, or create a base with wooden palettes, or even use a fun color or pattern on a flat surface for a fun wedding dance floor area.
Favors created with love: Some DIY projects are cost-effective, while others are more trouble than they're worth. How do you tell the difference between the two? Consider what you want to spend your time and effort on, how much it will cost to manufacture the products, and which tasks are feasible. Simple yet meaningful DIY wedding favors include jars of local honey or coffee beans, a personalized bag of fortune cookies, or a handwritten message that doubles as a place card. There are so many budget-friendly wedding favor ideas you can explore, whether it is baked goods, hot cocoa jars, homemade soaps, or something crafty!
Keep the number of visitors to a minimum: Put a limit on the number of wedding guests to make your wedding less chaotic and crowded, as well as to save money. Limiting the number of guests you invite to your closest relatives and friends is one of the easiest methods to keep your spending in check. In addition to saving money, an intimate gathering allows you to spend more time with each of your guests.
Stationery and invitations: It doesn't get any more cost-effective than getting it for free! For a variety of design templates and styles, check out our wedding stationery free printables. All you have to do now is personalize it, print it, and send it to your guests. You may get dozens of extremely affordable invite templates on sites like Etsy in addition to our own printables. You might also use Minted or With Joy to create digital invitations.
It's amazing how a little shift here and a DIY there can impact the wedding budget in a huge way. And in most of cases, the result is just as intended, or even more beautiful. There are a lot of reasons to host a backyard wedding, and of course, price is a factor, but there are other things too. Backyard weddings are nostalgic and sweet as there is a lot of emotion attached to your parent's backyard where you literally grew up. So getting married there will not only be special for you but also be emotional and memorable for your parents and guests. We hope our tips for hosting the perfect intimate backyard wedding helped you get some valuable resources for your special day too!