Trending Fall Wedding Themes
September, 10 2021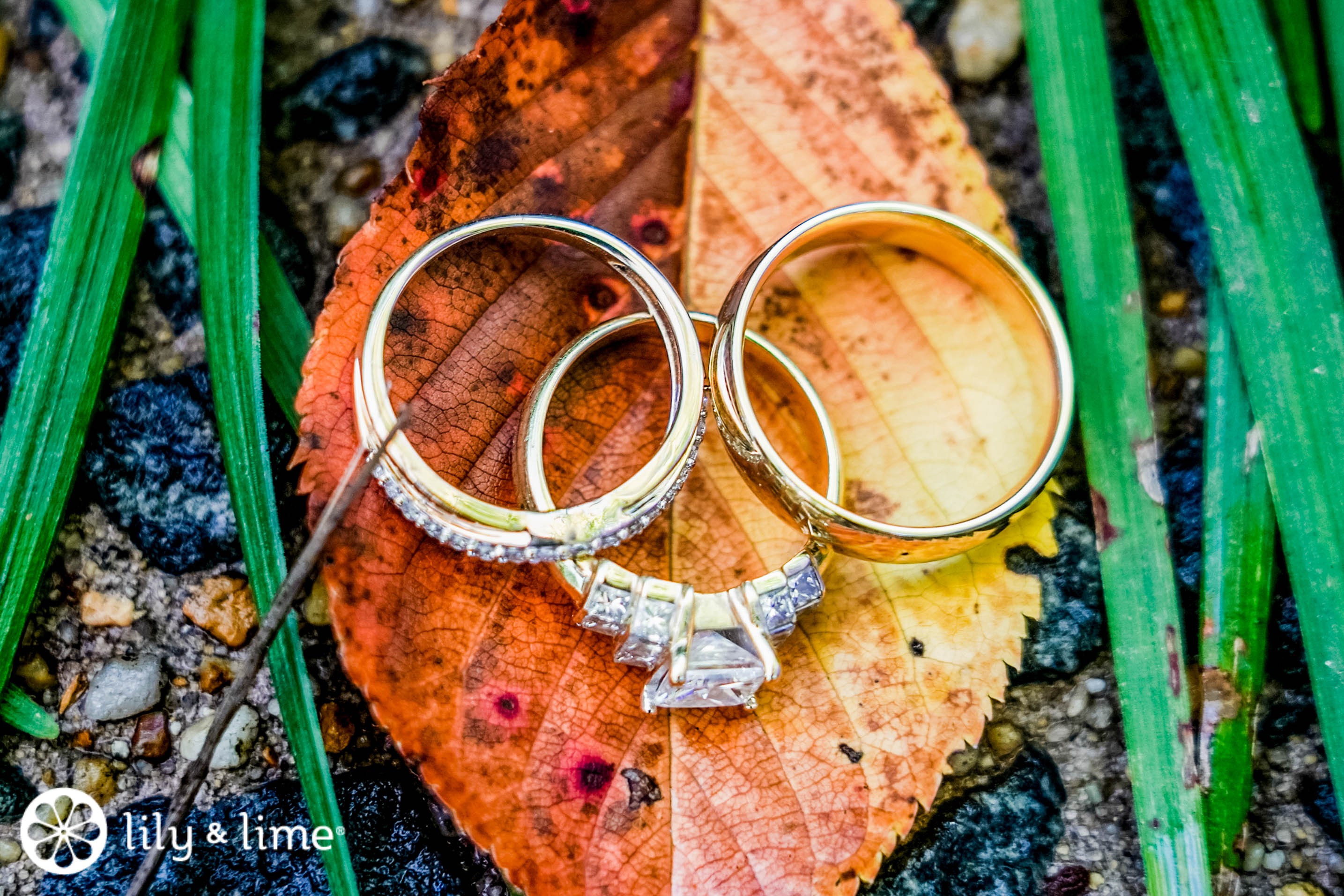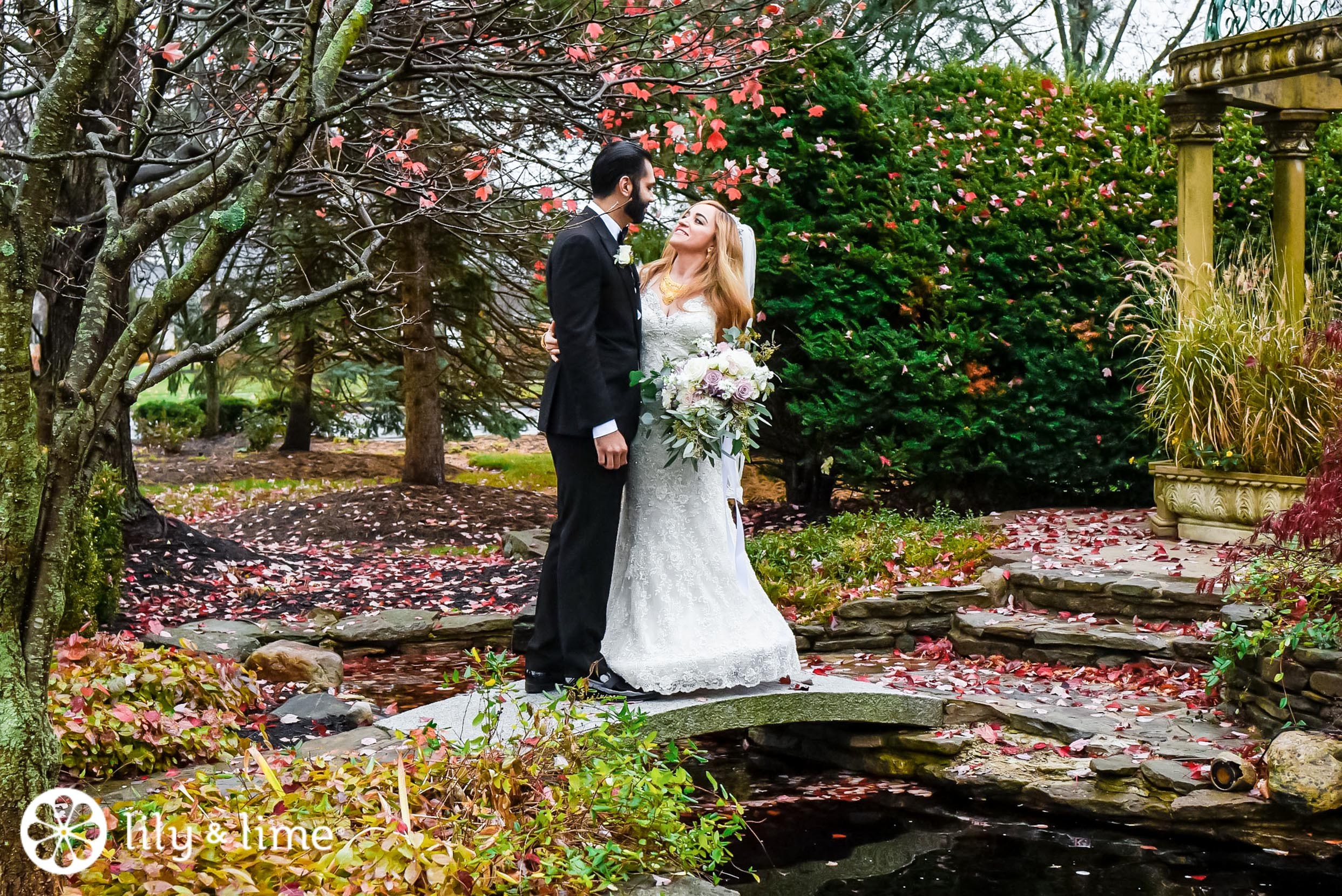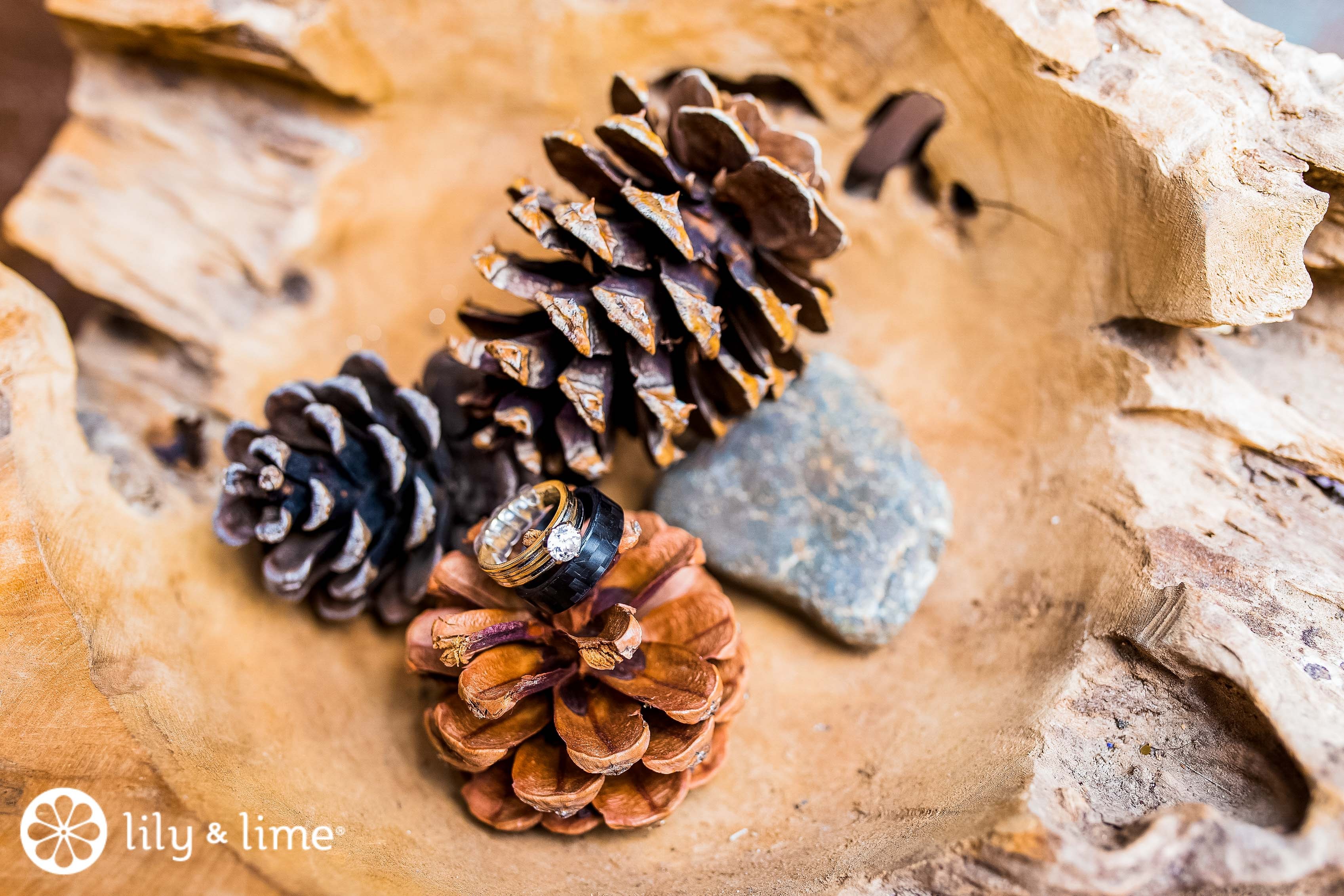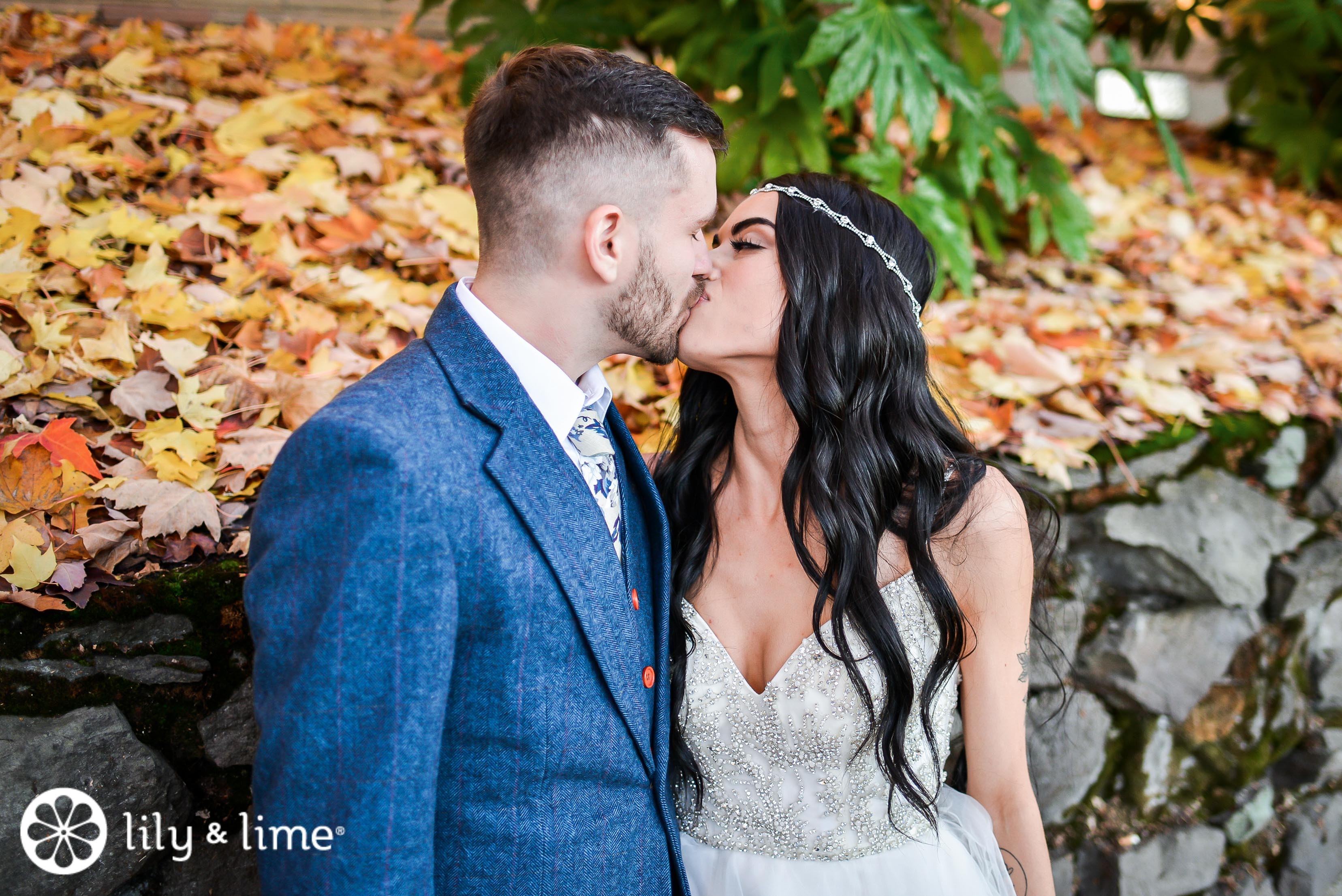 We fall for fall weddings, who doesn't, though! Since autumn is in the offing and so many fall-obsessed couples are planning to tie the knot surrounded by rustic details created by the season of fall itself, we are sure you too are looking for some inspiration or ideas that are in vogue to take a cue for your remarkable autumn wedding! And the glad tidings are we have plenty! The world is your oyster when it comes to choosing creative and trendy fall wedding themes - from fruity to floral to jewel-toned to natural, and from rustic to nostalgic to spooky. Here are some of the popular ones at your disposal.
1. Set in motion your "apple-y ever after" with a seasonal fruit-filled tablescape: Not a pumpkin person? Opt for a seasonal fruit instead! They say, "A plate of apples, an open fire, and a jolly good book are a fair substitute for heaven!" And we feel the same. Not only do apples keep the doctor away but also bring home the festive vibe. How? You ask. Well, just like pumpkins, apples as well typify the fall and lend themselves to perk up your wedding day or other celebrations. There's so much you can do and create with this 'little red riding food' that never falls short to get it all done, from apple cider, apple pie, apple butter, apple crisp, and caramel apple to apple centerpieces and apple place cards to bobbing for apples and apple picking! Whether you want to host an apple-themed wedding or just want to give an apple-y touch to your wedding decor, the possibilities are endless, when it comes to incorporating apples in your fall wedding decor, and it's all as easy as apple pie! Guests will love the simple idea of using apples as place cards at your fall-inspired wedding reception. To create these simple yet impressive place cards, all you need to do is order custom wedding favor tags with your and your partner's name and hand-write the name of each guest on them using calligraphy. And then tie one to the stem of each apple and arrange with your place settings for an awe-inspiring wedding table setting. You can also DIY your fall-themed welcome table by placing bulbous apples transformed into enchanting photo holders, directing the guests to their tables. Just a thin cut on the top of the apples, sufficient caramel apple sticks, your favorite pictures you wish to exhibit, and Bob's your uncle! P.S.: You can't go wrong at all with using pomegranates marked with calligraphed guest names instead of apples for your fall fruit place setting.
2. Bring the golden days back with a back-to-school theme: Back-to-school is one of my favorite seasons of the year. And I can give my eyeteeth to relive those good ol'days and bask in the joy of fresh school supplies, new outfits, the change of seasons, juicy apples (an apple for the teacher!), library shhh, and the chance to crack open a new textbook! September is a dead giveaway that school bells are going to ring loud - vacation's over. And what better way than incorporating a back-to-school theme into your big day if your wedding date is falling in September! Allow your guests to experience the magic of the first day of school again by using school-themed centerpieces and accents featuring books, chalkboards, and other school stationery. A pile of favorite, used, or antique books on each dining table is a duck soup way to show your love of literature. On the welcome table, place a chalkboard reading table numbers near the stack (horizontal or vertical) of your beloved books with visually appealing covers (your own or thrift store-bought) tied with a simple color-coordinated satin ribbon. You would want to check out these book-themed wedding ideas and back-to-school decor ideas to add a bit of a vintage vibe to your fall soirée. You can also invite a high school football game vibe by decking up the buffet tables with a football gift basket filled with snacks beautifully placed atop Pendleton wool blankets or just glass bottles of Coca-Cola paired with a sack lunch and nicely wrapped sandwiches, all in an upward direction. Ah, so charming and nostalgic!
3. Fall for fall leaves: Fall unleashes the leaves from all their bounds and lets them fly, wander, dance, or do whatever they want. They are free now to soar into the air! We can't think of any fall wedding decor element as budget-friendly, eco-friendly, and aesthetic as the rustic fall leaves are. Give your once-in-a-lifetime celebration an autumnal ambience with fall foliage that is as enticing as flowers. Running the gamut from fun to elegant, fall leaves can leave a lasting impression on your guests if thoughtfully used in the wedding decor scheme. Leafy colorful fall leaves might be the perfect backdrop to your wedding if you're getting hitched in the last three months of the year or just have a heart beating for a fall-inspired soirée. How about transforming the indoor ceremony space into an autumnal forest by installing the handmade trees loaded with lots and lots of colorful autumn leaves in between the horizontal seat rows or simply saying "I do" beneath a colorful, customized leafy arbor?! Dreamy enough! Invite out-of-the-world whimsy to the wedding tables by arranging a sophisticated and eye-catching centerpiece crafted of leafy sprigs or trees flourishing with bronze or gold-painted leaves. Go glam by hanging a string of spray-painted fall leaves above the table! You can also consider harmonizing your subtle leafy tablescape with candles for an elegant touch. Whether used in a 2D way (printed) or 3D style (decor and photo prop), in a bunch or separately, painted or natural, autumn leaves can work like a charm! From using it as the motif on the wedding invites to transforming the sturdy fall leaves into organic escort cards or place cards or place setting decorations with a touch of calligraphy to tossing colorful leaves in the air for fun and Instagrammable bridal party photos, autumn leaves are a multitasking superhero! So get ready to impress your guests, especially the nature-loving ones, in a wink with something SO natural and environmentally friendly!
4. Make your October wedding a spook-acular affair: By now, you might have guessed that the next trending fall wedding theme on our list is the Halloween theme. If red and black are your favorite hues, or you love the scary and supernatural, no other wedding theme can satiate your mind and soul. From walking down the aisle in a bold hauntingly stunning red or inky-hued wedding dress paired with dramatic Makeup and edgy accessories featuring some gothic or steampunk touches to giving away Halloween-inspired wedding favors to the guests, an all Hallow's Eve theme is as simple as it is fun to incorporate. And little guests will be as happy as a sandboy. Picking a wickedly beautiful wedding venue, where ghosts are more than just stories, is half the battle. But you can also, turn your ordinary wedding space into one by decking it up with spooky curios that are arguably the cornerstone of Halloween décor like skulls, candles, ravens, jack-o'-lanterns, and cobwebs while steering clear of anything super cheesy or gory!
You don't have to go overboard on a theme to embrace it. Forgo the ghosts and goblins and invite the wide spectrum of colors dancing with noir and Bordeaux palettes, inventive cocktails, and florals to acknowledge the season. Keep things freaking glam by using lots of black with hints of red, and leave your guests oohing and ahhing over your tasteful, fall celebration! For instance, outfit your bridesmaids in leopard print, DIY a pumpkin backdrop for awe-inspiring wedding photos, install a guest photo booth with spooky props or simply a hat bar for kinda costume change for guests, serve your favorite fall-inspired libations, etc. You would want to perk up the guest tables with moody and unexpected Halloween gewgaws, black linens, moody florals, a flower-donned skull, and black taper candles to give a nod to the holiday, around the corner. Black candelabras and bright purple candles on the sweet table (say NO to creepy-looking Halloween desserts to keep your decor subtle and elegant) can look more whimsical than you think! Spruce up the head table by installing behind it a neon sign reading the festive pun like "Till death do us apart!" for that picture-perfect spot. How befitting! You can also use smoke bombs in orange, black, or even white hues to your alfresco Halloween wedding from basic to beautiful while adding a spooky and dramatic element to your post-wedding photos. Place it behind your head table or in a photo-ready space for maximum exposure. Don't forget to top off the day-of by cutting a black Halloween-inspired wedding cake topped with your favorite superheroes!
5. Let jewel tones scream fall: Holler at your fall wedding deep jewel hues like amber, emerald, sapphire, amethyst, ruby, turquoise, and garnet for an oh-so-autumn touch! You don't have to do your damnedest to make your wedding feel elegant. Just a few jewel tones here and there and voilà! And yes, don't overlook onyx. It can do wonders when combined with any other jewel-toned hues, especially reds and turquoise blues! Jewel tones work their magic at almost every kind of wedding, Moroccan-inspired wedding to a black-tie affair, even a tropical destination wedding. Imagine an all-white tablescape dotted with glass vases popping with a single emerald-hued leaf. There are millions of ways to layer these shades on almost everything you can imagine for your fall-inspired reception - from centerpieces, candles, terrarium candleholders, chargers, goblets, napkins, table runners, and menus, to the invitation suite, signages, place settings, wedding seating charts, smorgasbord, and sweet table, loaded with spooky yet drool-worthy desserts. Picture a fall fruit place setting with seasonal fruits in jewel tones like apples, pomegranates, and pumpkins, of course (we have already talked about them all!). Ah, so storybook-ish! Don't brush aside whites and creams while honing to warm fall colors. While white pumpkins mixed with red and pink blooms make for a classy autumnal table setting, they look whimsical at the jewel-toned floral entrance to the outdoor ceremony space as well. To make your fall nuptials look even more luxe, have your groom and his groomsmen don fall-inspired boutonnieres in jewel-like hues made of everything autumnal like jewel-toned blooms, pinecone, and evergreen accents to match the bridal and bridesmaid bouquets. Also, you may dress your bridal party in jewel tones for a fresh take on fall colors! You are free to avoid the matchy-matchy look, tho. By way of illustration, if your bouquet is a creamy arrangement of roses and your bridesmaids' are featuring the blush varieties, the groom's boutonniere can boast some rust-toned foliage accented with burgundy berries or blooms.
6. Think everything rustic: They say, "The devil is in the rustic details!" And we can't deny the belief. It's not hard to see why fall is every bit synonymous with romance. No wonder, a romantic wedding theme seems the most appropriate for a season filled with so much beauty, love, and appreciation! Fall weddings are popular because the temperature is fine and dandy, and the color palette is just marvelous! Whether it's a rustic event space embellished with fall foliage, seasonal blooms in jewel tones paired, twinkling lights and rustic lanterns or the reception tables lined with a string of florals in luxe shades organically cascading down to the floor, what's rustic is breathtaking, too. Fall weddings are popular because the temperature is lovely, and the color palette is just spectacular! Nothing says "A Midsummer Night's Dream" like draping flowers and greenery do! From leading up to romantic floral chandeliers to running along the center of the space, the trailing garlands of greenery extended to all sides of the tent of your outdoor reception venue look no less than a woodsy paradise. Plan a rustic wedding bar that sets the tone for your fall wedding with a welcome table adorned with a simple garland and lanterns. Talking about rustic details in cold-weather weddings, how can we not talk about fireplaces and hot drinks! Bring festive vibes by decorating the fireplace with greenery hoops, flowers, your family pictures (we love this idea of paying homage to loved ones in the family), topiaries, dried grass, curtains, bohemian fringed hoops, love quote signs, ribbons, and candles. Guests are sure to adore the decor while sitting near the fireplace and enjoying a hot cup of cocoa, warm refreshments, and cozying up in the blankets or pashminas offered by you (wow, what a fitting wedding favor!). Oh, refreshments just reminded us of a cool hot chocolate at a drink station with cinnamon, marshmallows, and peppermint sticks, and a waffle bar, one of the most trending fall wedding snack ideas.

7. Welcome the harvest season: Harvest decoration is too charming to pass up! Put a harvest twist on your early fall wedding, and you bet you won't regret it! Since fall harvests traditionally occur towards the end of September, when fall officially commences, September wedding hues like sage greens, pale blues, peachy pinks, and soft yellows can be utilized to amp up your theme. Other fall wedding colors found in the harvest wedding palette that you can include in your September wedding are copper, bronze, gold, wheat, and mocha. Take your early fall wedding to the next level by bringing tons of variety and texture to your fall harvest wedding theme with wheat and enchanting forest kinda wedding venues like apple orchards, vineyards, parks, and barns just to name a few. Ah, what a wonderful way to welcome the natural beauty and rustic bounty of the season with open arms while celebrating an age-old autumn tradition. Cast a magical glow on your rustic fall forest wedding with simple yet aesthetic lighting elements like strings of lights, candles, and lanterns. When it comes to autumn wedding tablescapes or place settings, a rich, bountiful cornucopia full of pumpkins, squash, votives, and sunflowers is what the doctor ordered. An unexpected color scheme is sure to get imprinted on your guests' minds. Use different shades of blue to make a statement. Whites and creams act as unifying secondary colors, while a natural DIY fall centerpiece using branches and red leaves adds contrast. Make your Thanksgiving wedding easy on the eyes with whites, creams, and golds. Simple dishes, patterned cloth napkins, plain votives, and small white pumpkins with polished stem on a white cake plate in the center, and a modern autumnal centerpiece crafted of gold-painted dried fall foliage stringed together with gold beads to finish the look, and Fanny's your aunt! But fall decor accouterments should not be limited to pumpkins and certain leaves. Think wheat and moss centerpiece, cornstalks, metallic-hued leaves, autumn candles, hay bales, acorn napkin rings, Indian corn centerpieces, fall banners, and sunflower ceremony arch. Not only do these fall elements harmonize with your harvest wedding theme, but they also add an eye-catching aesthetic to your wedding decor, which means swoon-worthy wedding photos.