DIY Wedding Favors
July, 22 2021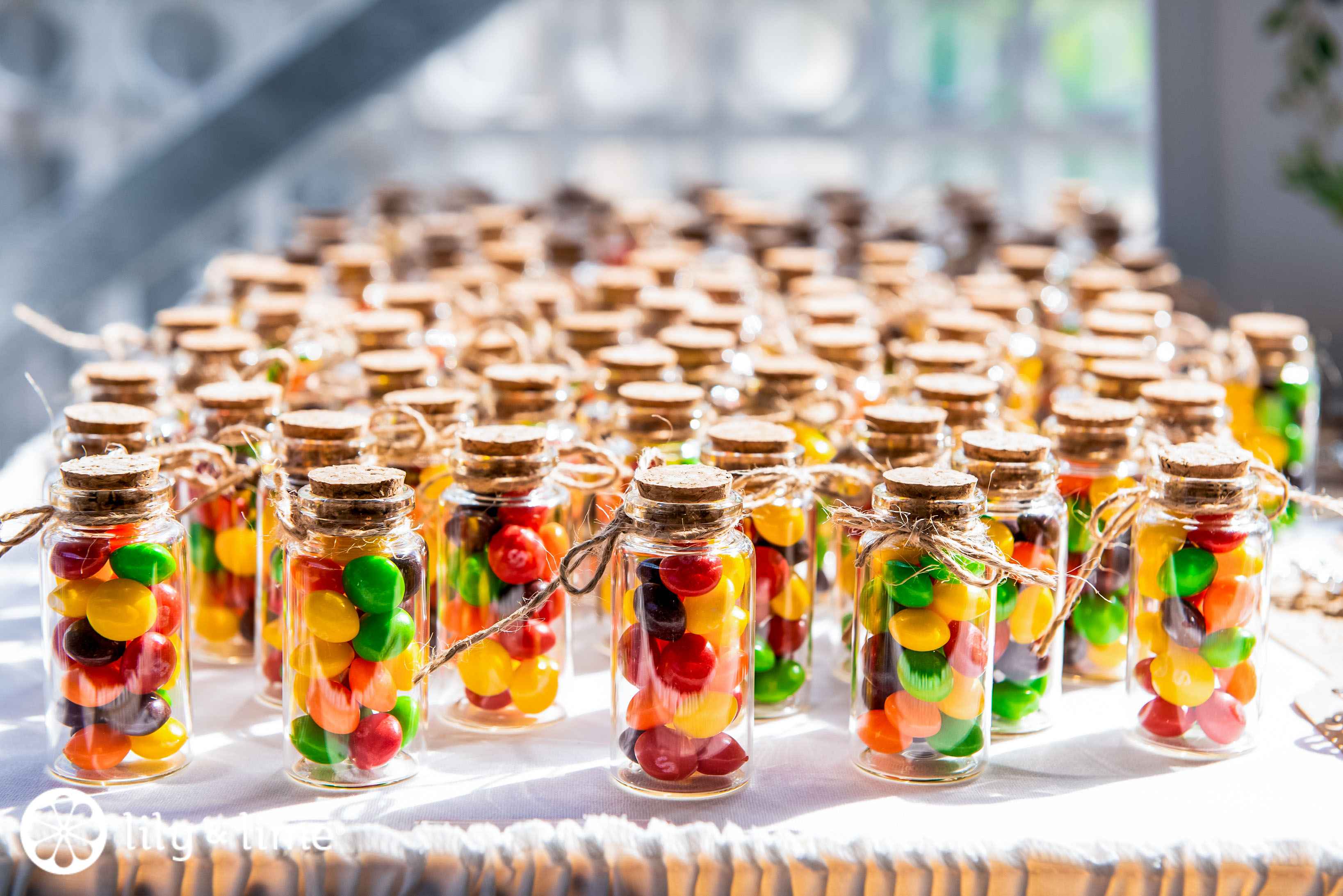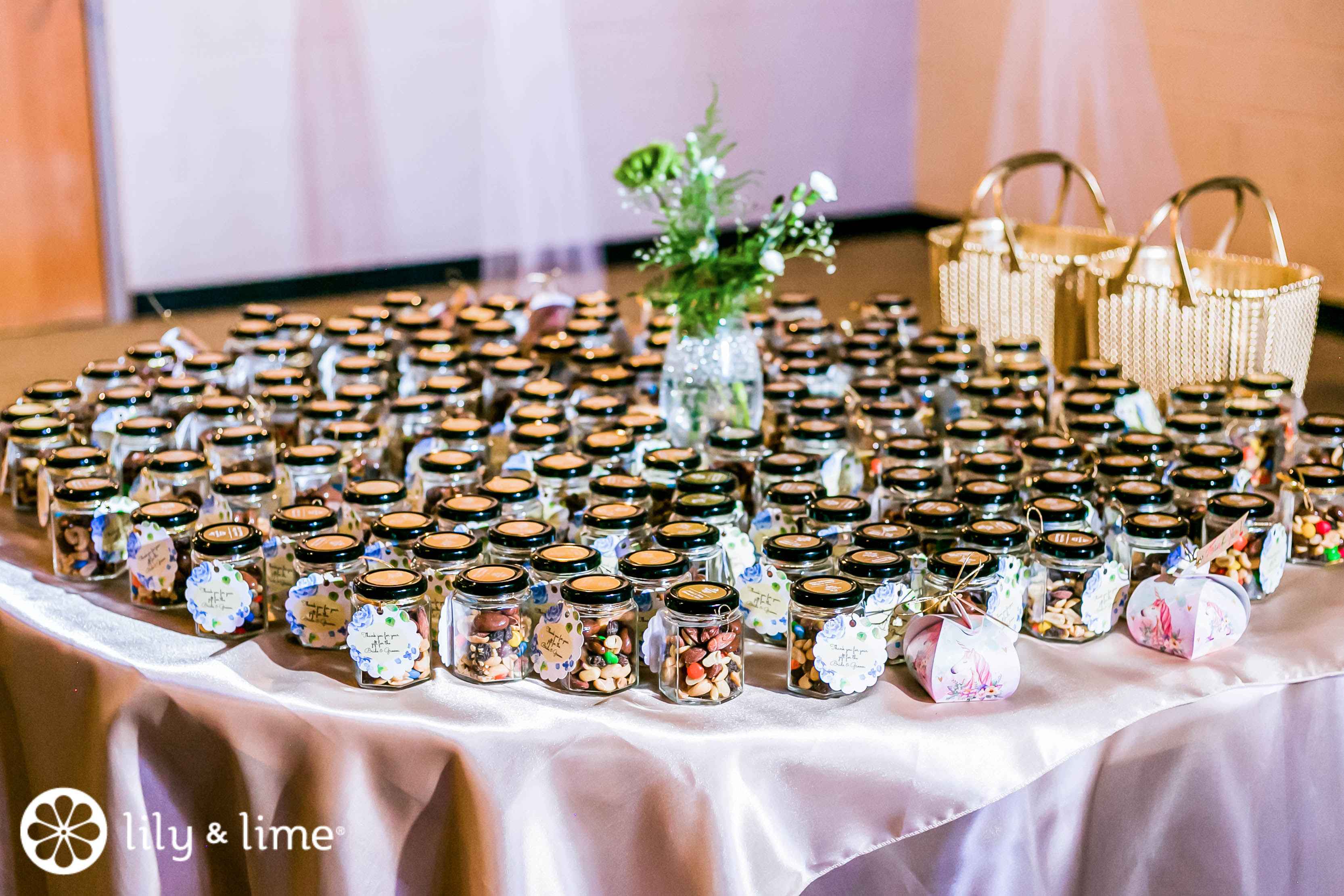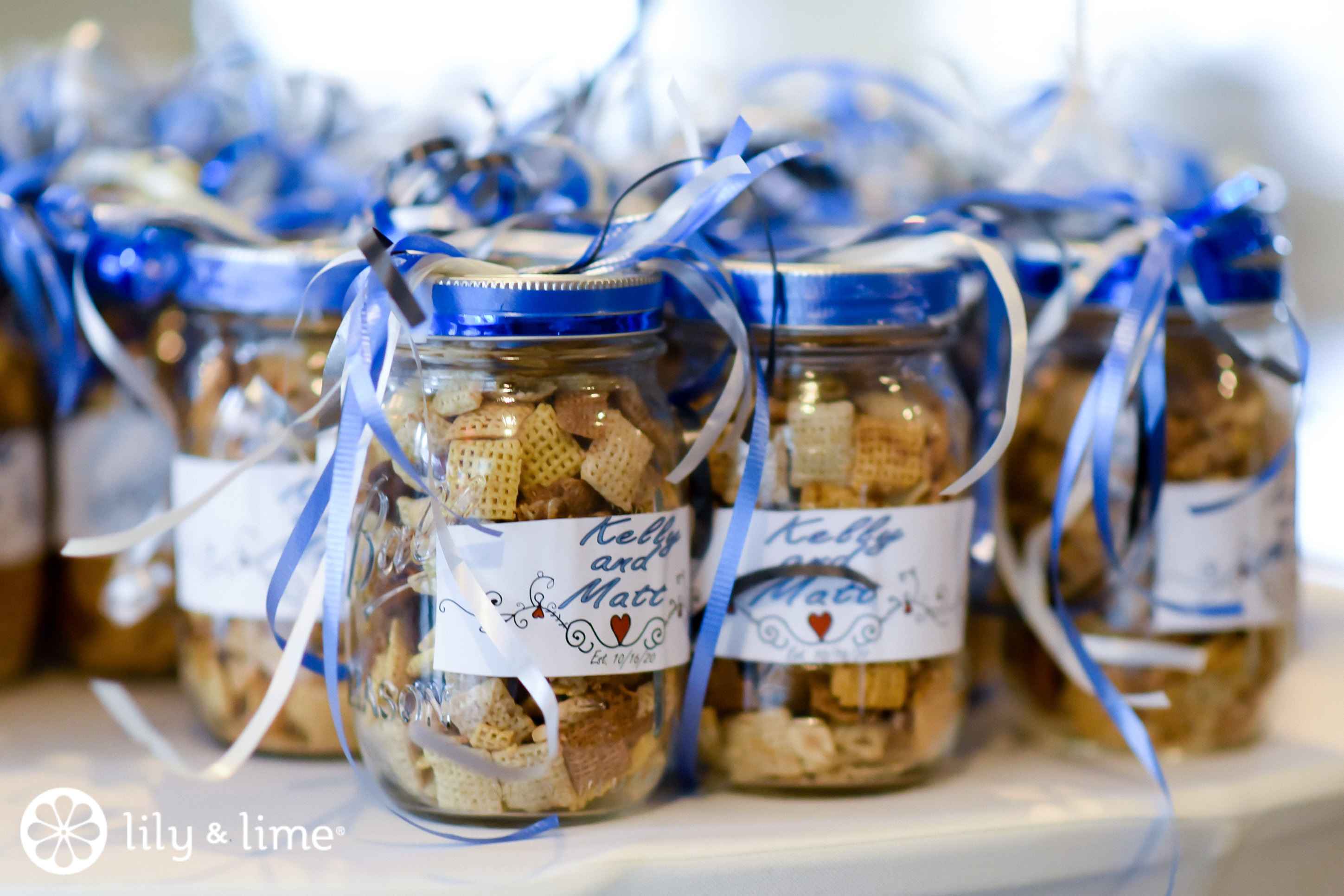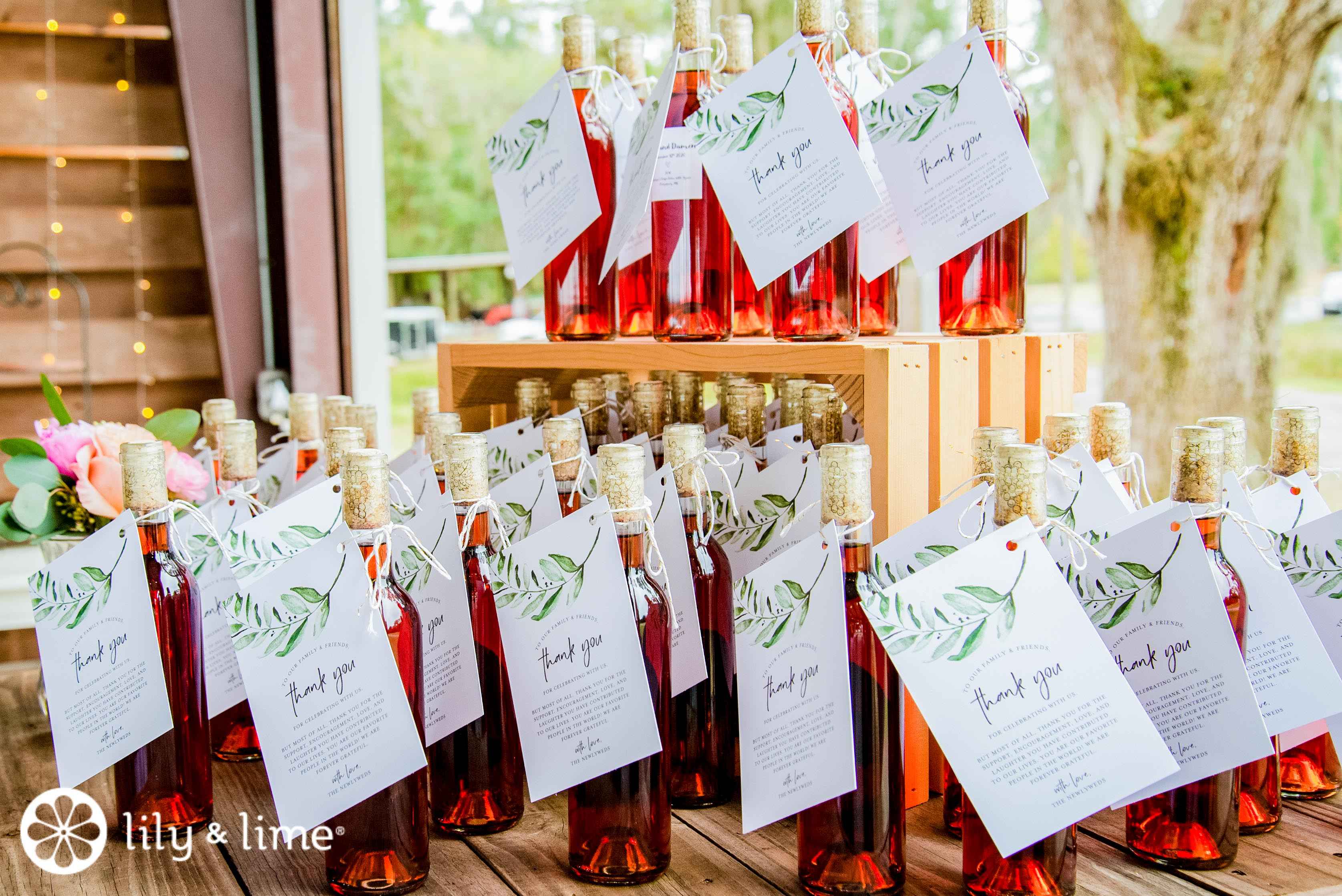 Buying things is fun! Sure, all things lined up perfectly and aesthetically in a store shelf look all pretty, but they don't have one thing- the soul of the homemade! There is something about making something from scratch that exhibits skills, character, and uniqueness, all its little rough edges and quirks just adding to the personality. Remember how it felt when you received a handmade card from your best friend, or how it felt inside when you created that first-anniversary scrapbook for your boyfriend? There is something about a gift made with love that you can't put a price tag on, as love is priceless! So when it is time to get married to the love of your life, including something handmade as a part of your wedding favor makes complete sense. The first thing we love about making something with a personal touch for your guests for the wedding favors is the thought and effort which is put into it. After all, your guests will surely be putting in the effort of their own as they show up for the most important day of your life, and gifting them something that is handmade and DIY will show that you are thankful and mean it! Sure, the DIY gift doesn't have to be a labor of love needing a huge investment of time. It can be easy enough while still being unique and special-like homemade cookies, succulents, or hand-painted coasters! Another thing we love about a good DIY wedding favor is that while it rates high in thoughtfulness and sentimentality, it is comparatively inexpensive, helping you save money on overpriced gifts which are not only common and mass-produced, but also can add to your wedding budget! And we all know how expensive a wedding can get! If you are a couple with a creative mind, or on a budget, we have some amazing ideas for some DIY wedding favors. Bonus: It is a great bonding opportunity for you and your partner!
Baked goods
Fun fact: Everybody loves cookies! Or brownies and pies or any baked goods, for that matter! So incorporating baked goods into your wedding favor is something that you can never get wrong with. You can make it easy by batch-making a family recipe to your favorite baked goods, and packing them with a quirky note, or you can layer all the ingredients in a mason jar and print out the recipe in a card to sling around the jar. Everybody will like a treat to enjoy on the car ride home, and it will soothe the sweet carving just enough!
Succulents and terrariums
Perfect for green weddings or more nature-inspired weddings, sending your guests back with a potted plant, be it a succulent in a hand-painted pot, or a beautifully crafted mini terrarium garden, is always a winning idea! Something about gifting plants is so wholesome, enriching, and rewarding that it benefits the heart of both the gift-giver as well the receiver! Also, it is a sustainable wedding favor that is eco-friendly and helps in making our planet greener, so brownie points for that! It makes a pretty perfect home decor too, so everybody will love taking a plant baby home from a wedding. You can also include seed sachets of your favorite flowers as a part of your wedding flavor.
Morning after kit
If yours is a destination wedding where your guests will be staying over for the weekend(or the night), gifting them a welcome bag that also works as a wedding favor can be a clever idea. It can contain everything the guests need after a night of partying-maybe a pair of sunglasses, a hangover cure drink, Advil, etc. It can make the guest's stay more comfortable and also make them laugh a little! You can customize it as per the wedding theme or color, like for a camping-themed wedding, you can add in a bug spray, or for a beach wedding, you can add in a sunscreen lotion!
Hot cocoa kit
If the mood of your wedding consists of a mountain wedding venue, stories by the campfire, rustic settings, and crisp air in the mix, sending your guest home in a hot cocoa mix is a heartwarming and delicious idea! Add your hot cocoa mix and add in toppings like mini marshmallows, peppermint, or cinnamon powder, and add directions in a cute tag, and your job here is done! Nobody hates a piping cup of hot cocoa, especially while returning from a cozy winter wedding. It has all the coziness that one can wish for!
DIY candles
Candles are amazing, and nobody complains about receiving a candle as a gift. It's a fact! It lights up the ambiance with a romantic glow, de-stresses one after a hard day at work, and smells amazing! What not to like? However, when a candle is made and personalized by you, your guests will love it even more! You can go for soy candles fragrant with essential oils, and dry flowers like chamomile, rose and lavender added for texture. You can also personalize the candle with a label of your choice, whether it says a small note to your guest, or it shows off you and your partner's initials or your wedding date!
Home packaged honey
Raw honey acquired in bulk and packaged in adorable little mason jars, and decorated with burlap or lace can be a wedding favor that your guests will appreciate! Not only is honey a symbol of sweetness and prosperity, but it also has a high shelf life and never expires. Also, honey is a very versatile ingredient and can be used in a multitude of different recipes. Add a spoon to go along with and finish it off with a cute tag, and this sweet package will warm your guests' hearts. The honey as wedding favors will work especially well for a spring or summer wedding or a flower-themed wedding!
Wedding mixtape
Cheesy, nostalgic, and romantic, there is something about a mixtape that never fails to strike a chord! So putting together a wedding mixtape with you and your spouse's favorite songs can be an endearing gift, and every time your guests are jamming to your favorite tunes, they will be thinking of you! This is perfect for couples who have a very limited budget but still want to show their guests that they are appreciated. This also goes well with old-school romance themes! While there is nothing like a handwritten note of the favorite tune, or a flash drive containing the same, you can also compile a Spotify playlist. A Spotify Code is a QR-like "scannable" tag that can be used to quickly share your preferred playlist within Spotify, you can print out the same in aesthetic cards, and it will make cute wedding favors!
Cocktail kits
Nothing says "party time" better than a cocktail kit. So while your guests are leaving home with lots of memories, they also leave with the message that the party is not yet over, and they can enjoy a drink at their own sweet time with this DIY cocktail kit. Whether it is a simple rum and coke combo or a signature wedding cocktail recipe with all the ingredients, everybody will appreciate a cocktail kit, be it for a nightcap, or the morning after as a final leg of the celebration of the wedding! You can add a fun shaker or a customized drinking glass to complement your cocktail kit!
Scrabble magnet favors
While something to eat or something to drink is always a fun way to go when choosing a wedding favor, a fun activity can also make a memorable gift! We love the idea of cute scrabble letter puzzles which read out words like 'love,' 'kiss,' 'amore,' 'honey' and are housed in a little tin that holds your special message. You can easily find Scrabble tiles at thrift stores or ask your friends to check if they have an old game that probably has missing pieces. The rest is simple! Form cute words of your liking, hot glue a small magnet to the back of each piece, and voilà! Your guest will be reminded of your wedding whenever they see the words displayed on their fridge, and that's such a sweet idea!
Infused oils and extracts
A good quality bottle of olive oil can always find use in a household, however, it instantly gets a gourmet makeover when it is infused with flavors which makes it more exciting. Go for infusions like classic chili, garlic, rosemary, and lemon, and your guest will head home with a bottle of pure joy! It can surely brighten up their salads and pasta phenomenally, and pouring it in a pretty bottle will also make it a joy to display on their kitchen counter. There are many tutorials that can be found when it comes to infusing your oil, so go ahead, have fun!
Homemade jams and syrups
Lavender syrups, fresh strawberry jams, or elderflower jam, the options are many, and everybody can use some variety of jam or syrup to brighten up their breakfasts and brunches, so this is a wedding favor that is well-received! While you can go for classic mixes, you can also think outside the box and go for combinations your friends and family will remember. Whether it is a whimsical dandelion jelly or warm and rustic apple butter, unusual apricot with habanero, or a fun banana rum jam, there is a lot to choose from and experiment with, so go ahead and spread the happiness(pun intended)!
Bath salts and scrubs
Lavender bath salts or lemon body scrubs, you will find many recipes online for you to conjure your own versions of the same, and they are guaranteed to make amazing wedding favor ideas. You can buy the ingredients online in bulk, and make them in batches. And rest assured that your guests will love the treat! Not only are bath salts and scrubs practical and utilitarian, and are used often, they feel incredibly pampering, which is something that your guests will appreciate. The packaging is everything here, so go that extra mile! You can either go for a small mason jar with one flavor or type of product or go for small test-tube-like containers for a selection of different flavors and fragrances!
S'mores kit
What says summer night better than s'more? A beautiful summer wedding can be set off to its perfection with the presence of s'mores, and it is a surprisingly easy way to send your guests home smiling! If you are hosting a summer backyard party or a low-key beach wedding with a chill vibe around the fire pit, a simple DIY wedding favor idea is a s'mores kit! Not only is it a crowd-pleaser, but it is also inexpensive and filled with sweet yummy gooey goodness-all things that we love!
Handmade coasters
Everybody needs coasters. It's the first adulting purchase you might ever make! So a set of personalized coasters with your guest's name etched on it is something that will always be useful and makes a cute wedding favor. It can be teamed with a mug or on its own as a set of four. And we are sure your guests will find a use for it in their home! You can make the coasters to mimic the wedding theme, so while a doily-style coaster might work best for a vintage wedding, rustic wooden coasters might be best for a rustic wedding!
Is it more convenient to bulk order something for all of your wedding guests and have them packaged without even getting a feel of them? Sure! And it's one less thing to deal with! But when you do take that time and create something for your guests which showcases your skills and thoughtfulness, they will be leaving with a little piece of you, something that they will hold on to forever as a memento of your wedding day. With consumerism on the rise, online shopping is easier than ever and thoughtful gifting has decreased in comparison. So receiving something handmade is refreshing and sure leaves them happy in the heart. And it will warm your heart too, without you spending a huge chunk of your budget on it! That's a win-win right there! We hope this article gave you some refreshing ideas for whipping up some amazing wedding favors for your lovely guests!