Budget Friendly and Affordable Wedding Venue Ideas
July, 28 2021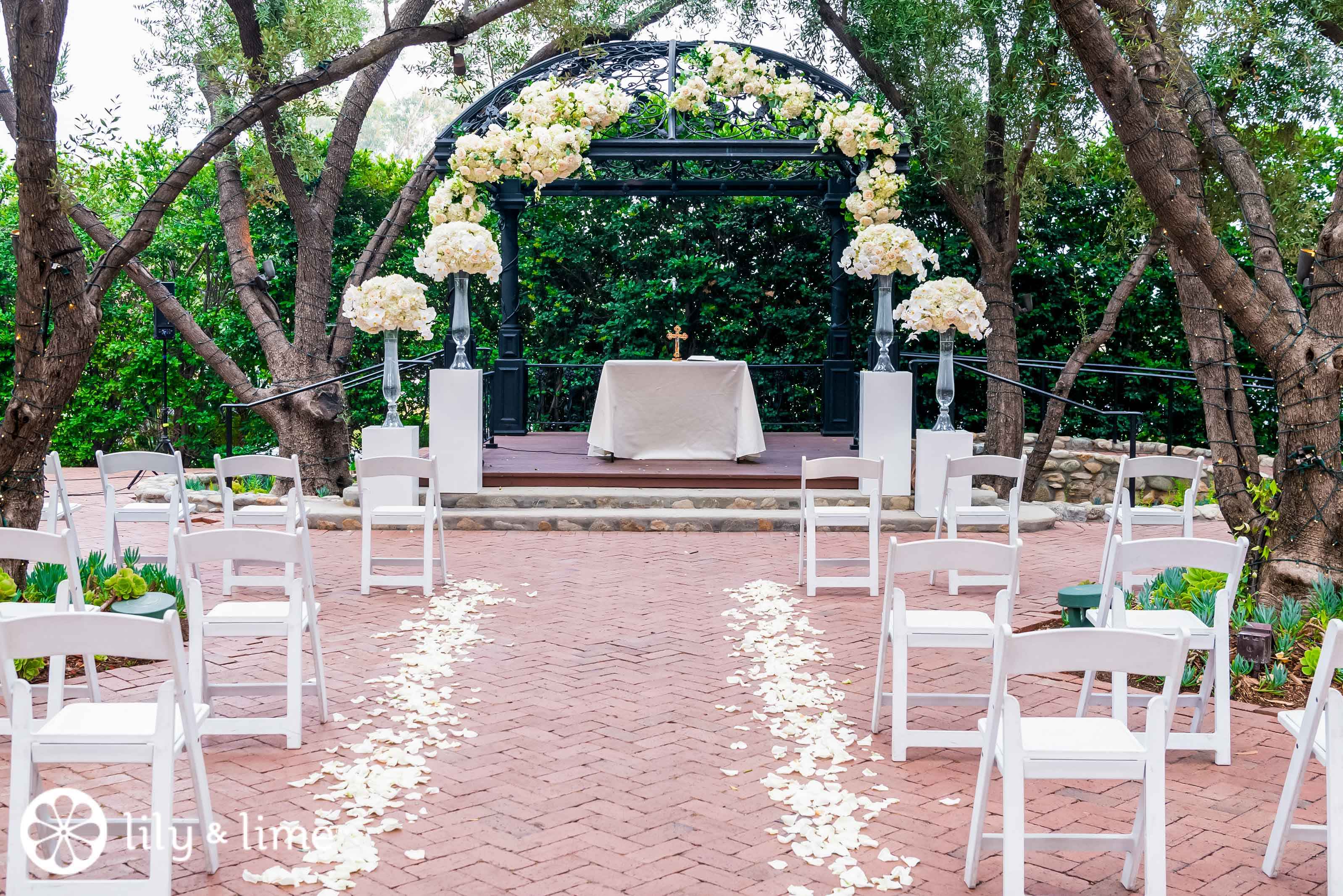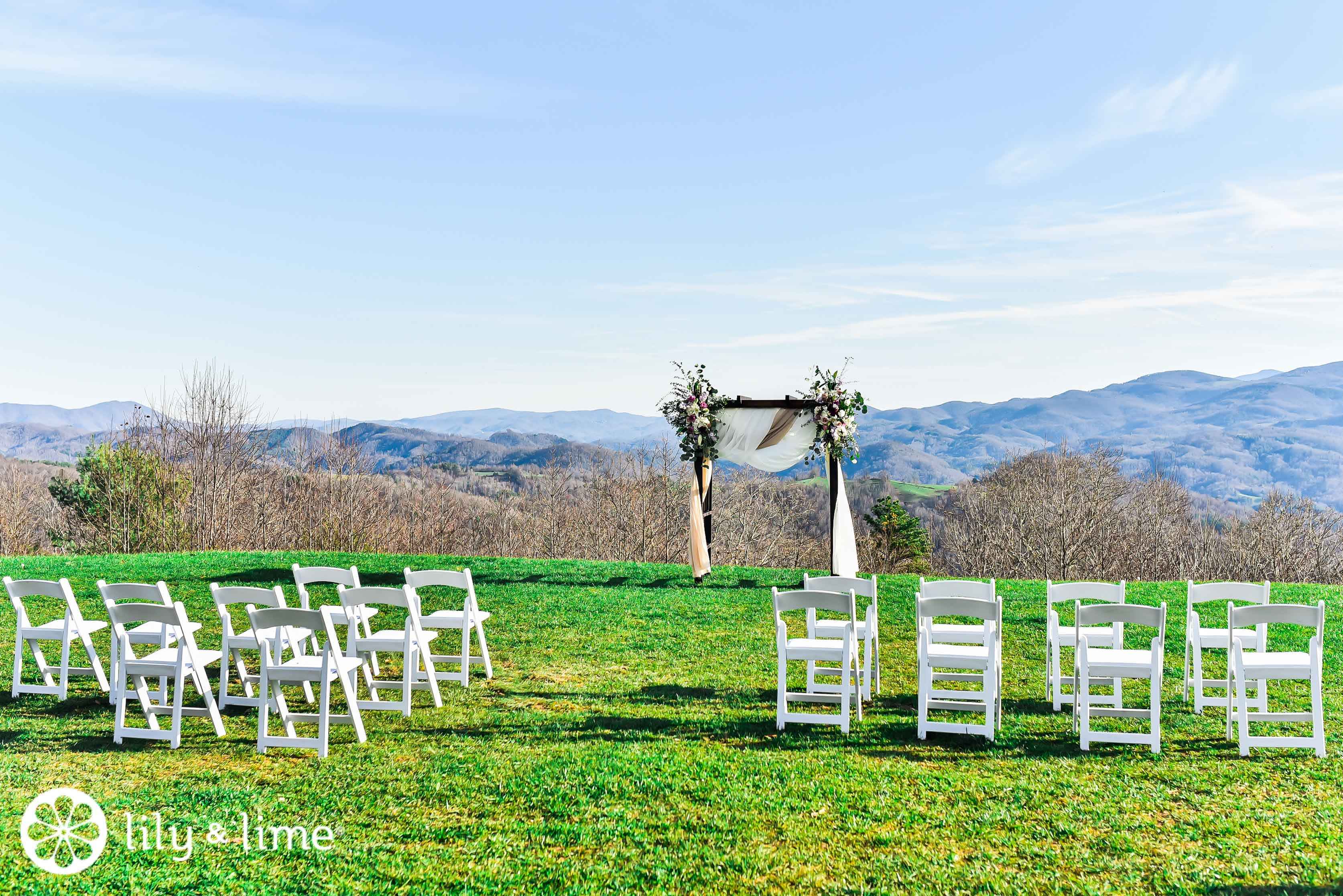 Where you decide to get married, your wedding celebrations can either make or break your wedding budget! Your wedding venue is more than just a place to have your wedding day! Selecting the right wedding venue always plays a major role in the look and overall feel of your wedding celebration, and can also often account for up to half of your total wedding budget! If the thought of writing big checks is making you think about eloping, then all we just want to say is don't panic! There are endless budget-friendly wedding venues in the States that do not compromise on your style and personality!
To have a luxurious and exquisite wedding, you don't always have to spend a fortune on your wedding venue! All you have to do is make some smart wedding venue choices and then have the wedding of your dreams! We have got you covered in this! Read our blog to find out some really budget-friendly and affordable wedding venue ideas so that you can save money and spend it either on your wedding dress or decor or however you wish!
National Parks
For all those couples who have always dreamed of having a whimsical outdoor wedding ceremony followed by a wedding reception under the gleaming city skyline, then national parks are an ideal option. Parks not only offer a dramatic backdrop for your wedding photography experience but are also a popular destination for low-cost weddings. Parks are indeed scenic-yet-sensible choices for a classic outdoor wedding ceremony, with endless wedding photography opportunities to capture in the best of frames. Remember the beautiful and scenic location where Chuck and Blair got married in Gossip Girl? Ring any bell? Well, their wedding happened in Central Park, especially near the iconic Bethesda fountain! So, we don't think you need any more examples of how you can have a romantic wedding in a park while saving a good amount of money!
Some of the famous parks in the United States where you can consider hosting your big day include Beaulieu Garden in Napa Valley, California, and the Phipps Conservatory in Pittsburgh. Before you finalize any of the above outdoor wedding venues for your special day, make sure you are making a reservation in advance, as these parks might have years-long waitlists! Featuring lush gardens, verdant lawns, towering trees, panoramic mountain views, and a sparkling creek, parks make a perfect setting for an unforgettable wedding celebration. National parks offer special use permits for a fraction of the cost, and they will give you the flexibility and versatility to adorn the place with your own creativity and tie the knot surrounded by mother nature. For permits and other requirements for the park of your choice, all you have to do is to visit the National Park Service's website.
Your Own Backyard
There is no doubt that an intimate or extravagant wedding (depending on the size of your backyard) in your backyard will help you save a lot of money during your wedding planning process. But, having a backyard wedding definitely isn't free. The amount of money that you will save on your wedding venue will contribute to spending on other aspects of your wedding day, like the decor, catering, floral arrangements, wedding dress, etc. So, if you or any of your family members have a backyard that can easily accommodate your wedding guests, then grab the opportunity. You don't have to look anywhere or Google anything anymore. Trust us, a wedding in your backyard will provide you the flexibility to bring all your wedding ideas to life. You can incorporate some DIY wedding ideas and make your backyard wedding all about you and your partner! It will be a perfect backdrop for your wedding that will save you a little dough!
Getting married in a family home is always a fantastic way to bring some special meaning to an already special day! It will give you a cozy and comfortable space to get ready, which clearly means that you and your sweetheart will always be able to go back to visit where you both tied the knot and remember all those beautiful moments again and again! Choosing a backyard for your wedding day means that you will save on the venue cost, but that does not mean your wedding is going to be cheap! You will still need to plan your wedding budget for other aspects like lighting, dance floor, and other wedding-related stuff!
Vacation Homes
If your home is not spacious enough to hold the wedding of your dreams, then you can always consider renting someone else's space. The country is full of beautiful vacation homes that are available for rent through sites like VRBO or Airbnb to fit your wedding budget, style, and destination! The vacation homes will provide you with the best privacy and luxurious space for your wedding party to get ready and even space to crash after a long and exhilarating day! Airbnb is full of stunning private properties that can be (affordably!) rented for your wedding day celebration! The cost of the homes will completely depend on the size and location of the home along with the time of year or day of the week it is being booked! But we can assure you that if you are willing to do a little digging, we bet there is a perfect spot for you!
You can reserve cabins, ranches, entire estates, and even beach houses on Airbnb. All you have to do is filter your search by locations that are ideal for your wedding day celebration. You can check out a castle-style home in San Luis Obispo, California, starting at $350 per night, or a lighthouse on the Massachusetts coasts at $500 per night. Thinking of a small and intimate wedding celebration with just a few of your loved ones? An in-suite ceremony or reception at a hotel, or a resort in locations like Las Vegas and Hawaii will usually cost a few hundred to a few thousand dollars per night. Vacation homes are indeed the best options when it comes to the affordable wedding venues in the States!
Church, Chapel, or Other House of Worship
If you and your sweetheart simply want a traditional wedding ceremony, then it will be absolutely perfect for you both to get married at a church, chapel, synagogue, or any other house of worship. These kinds of cheap wedding venues will only require minimal financial investment and will help you save a lot on your wedding venue budget! After your wedding ceremony, you can take your wedding reception to any other location, or you can consider hosting at the same place as some of the churches and chapels offer an adjacent hall for wedding reception celebrations! Another perk of hosting a wedding at a house of worship is that it offers a blank slate for brides to work with. This clearly means that brides can adorn the space to make it fit their wedding visions!
In the Street
Well, a wedding celebration on the streets is something that is chic, trendy, and definitely budget-friendly! Our millennial newly engaged couples are looking ahead to something out-of-the-box for their wedding day. Nothing can beat a block party for nuptials! This is a really unique and upbeat idea that our modern couples are going for! A wedding reception in the form of a block party will surely make your wedding celebration the talk of the town! Just for a few hundred dollars or fewer, some special event permits will allow you to close off a city street, like the one you live on, and have the best celebration of your life with all your loved ones! For your wedding reception menu you can have a barbecue, or hire food trucks, or even make it a potluck! Well, to have a block reception wedding celebration, you will be required to get additional permits or licenses to serve food and alcohol! You can just visit your local government website or city hall for all the related information!
Libraries & Museums
Did you and your darling have your first eye contact in a library, searching for the books in-between the shelves? Or are you both history buffs or art enthusiasts? If the answer to both the questions is yes, trust us, a library or a museum will be the perfect wedding venue for a unique wedding celebration that won't burn a hole in your pocket! Libraries and museums are works of art in themselves! They often provide such a striking backdrop for an incredible wedding portfolio, and you will also end up saving a fortune on décor!
Museums and Libraries are often the hidden gems of wedding venues, as most couples don't think to inquire about having their wedding celebration there! These kinds of locations do not rely on the celebration as primary sources of revenue, they typically offer affordable rental rates!
The cost of renting a museum or a library as a wedding venue for your wedding day will completely depend on location, wedding guests' size, and popularity of the space. For instance, the Louise Hopkins Underwood Center for the Arts in Lubbock, Texas, will charge you around $400 to use their Helen DeVitt Jones Studio Gallery that can easily welcome up to 80 wedding guests in a seated arrangement. Whereas for the larger Christine DeVitt Icehouse Gallery at the same museum you will have to pay about $1,200 for about 240 seated wedding guests! Well, there is no denying that both spaces are reasonable and budget-friendly when compared to other traditional event spaces!
Zoos & Aquariums
All the animal lovers- here is your chance to announce your love amidst the presence of all the adorable creatures with exotic settings and in proximity to wildlife, and that too at an affordable cost! Take a sweet and romantic walk on the wild side at a zoo or aquarium and book the place for your wedding day! Trust us, these kinds of venues not only offer a fantastic backdrop for your wedding day photography but will also offer a mind-blowing experience to all your wedding guests without costing you an arm and a leg! Think of the moment when you will exchange your wedding vows encircled by wildlife, or about dining next to a floor-to-ceiling glass tank full of sea life! It sounds like a dream fairytale wedding! Trust us, nothing would be more perfect for all the creature-loving couples who just want to have an unforgettable wedding day! One of the best zoos and aquariums that you can consider adding to your wedding venue shopping list is Jaguar Cove in Seattle's Woodland Park Zoo, which will just cost you around $600, plus a minimum of $1,500 catering fee!
Cafés, Restaurants, & Bars
If you both are a self-proclaimed "foodie" couple and looking ahead of a wedding venue that comes easy on your budget with really delicious food, then hosting your wedding day at a café, restaurant, or bar is a great and fantastic way to eat, drink, and get hitched!
Having a wedding at a café or at a restaurant or even in a bar offers a perfect vibe for an intimate wedding ceremony and reception! These kinds of places are often decked out with incredible and lively decor, offering a lovely chance to play off it with your wedding theme! Renting these restaurants or cafés or bars as your wedding venue for the wedding day will be quite reasonable as they come with food, drinks, chairs, tables, and service staff already built-in! Depending on your wedding size, you can book the space!
Schools and Universities
Nothing is more romantic than having your "I do' moment and after the wedding celebration at your alma mater! If your romance took off its heights during your college day, or you are amongst those school couples who gave solid #schoolcouplegoals to everyone, then either your school or the university you and your partner graduated from will be the best wedding venue. Apart from a picturesque campus and stunning outdoor wedding photography opportunities, going for these kinds of wedding venues will be an effective money-saving strategy!
From quintessential outdoors to beautiful and luxurious indoors, schools and universities offer plenty of expansive event spaces. These kinds of locations are one of the best ways by which couples can save big bucks on their wedding venue shopping. There are some high schools and colleges that rent out their sports fields, amphitheaters, dining halls, and other spaces at a very competitive price. For instance, the cost of hosting your wedding day at Ohio University will start from $100, whereas the wedding packages at the University of California, Berkeley's botanical garden start at $1,200.
Courthouse or City Hall
Of course, you can get married at your local courthouse or City Hall and save some bucks, which of course you can spend on other stuff! Courthouses and City Halls have long been a go-to choice for really affordable wedding ceremonies, and for a good reason! Even many celebrities including the handsome 'You' actor and former 'Gossip Girl,' Badgley married Kirke (sister to Girls star, Jemima Kirke) in a ceremony at a Brooklyn courthouse and kept everything very simple and elegant! Well, the majority of city halls are housed in historic buildings, so if by any chance your wedding ceremony is not that much pretty, we can assure you that the post-wedding ceremony photos on the front steps will be damn gorgeous and fantastic! If you are looking for an absolutely breathtaking courthouse or city hall for your wedding day, you can consider adding San Francisco's City Hall or Philadelphia's majestic City Hall to your list of affordable city hall wedding venues! As a bonus, hosting a wedding ceremony at a city hall is super-duper affordable, and there is usually a small fee in addition to the cost of your marriage license!
Theaters
All the millennial couples who are looking for some out-of-the-ordinary kind of wedding venue that doesn't break the bank, think theaters! Yes, you heard it right! Now announce your nuptials in style and let the world know your dramatic and romantic love story! The idea of tying the knot in a theater is absolutely timeless and creative. You can always bring in the elements from your teen days. With fascinating architecture and alluring lighting, a historic movie or performing arts theater will definitely set the scene for a charming and memorable wedding experience! And the best perk of having a theater as a wedding venue is that it is completely affordable and budget-friendly. For example, you can have your wedding ceremony followed by a glamorous wedding reception at Michigan Theater in Jackson, Michigan for just $600 and $1,600! It is indeed a win-win situation for you!