August Wedding Colors
August, 26 2021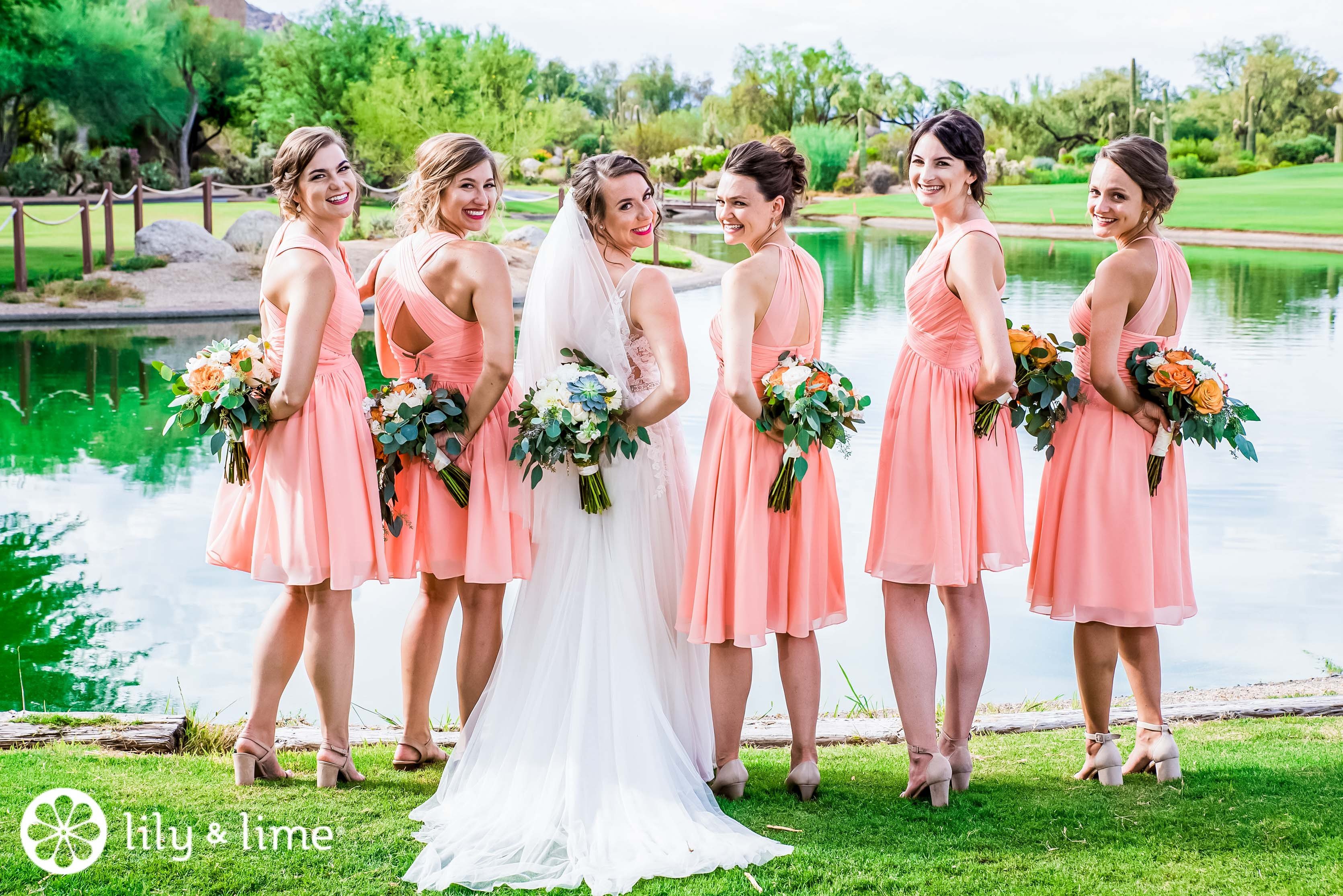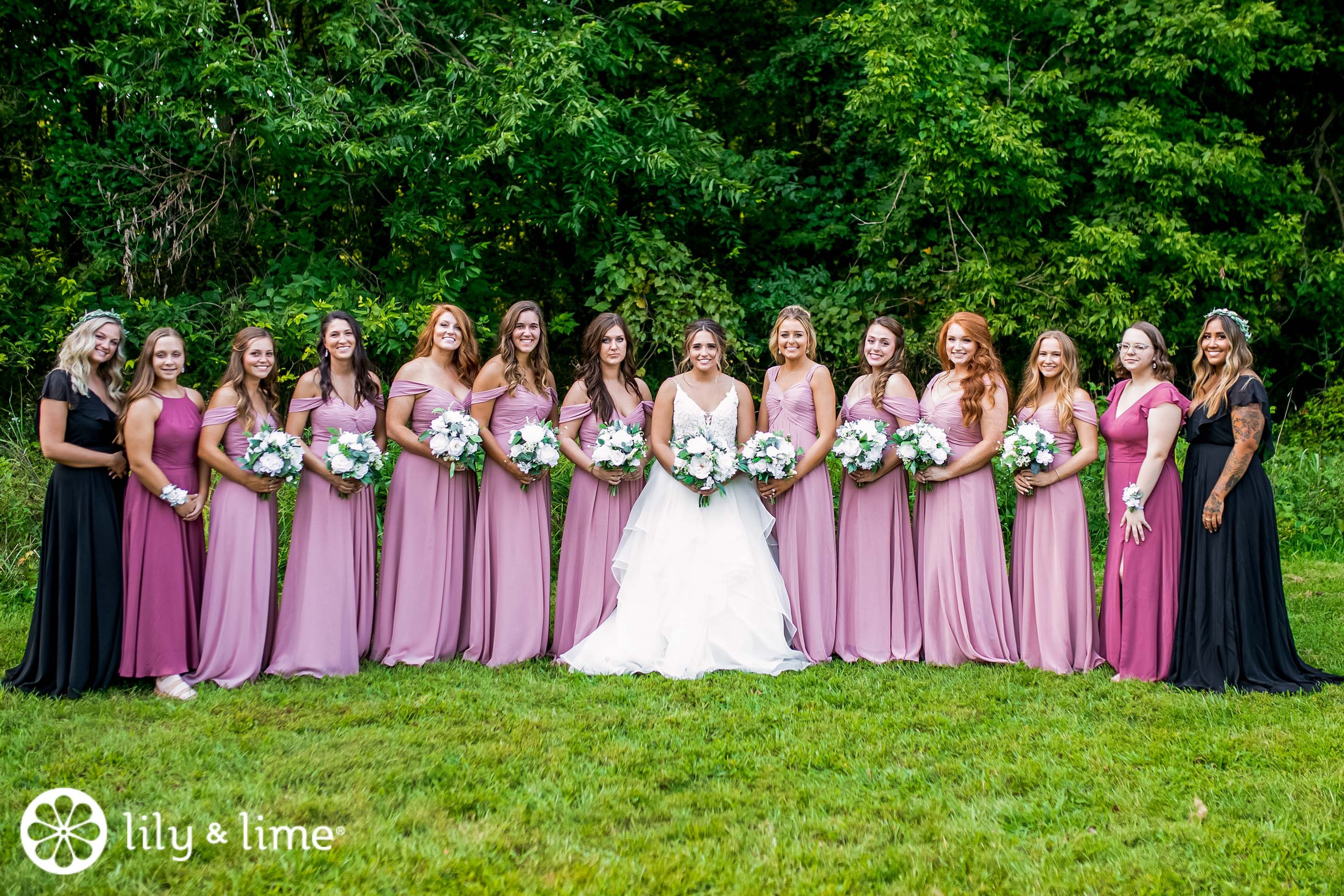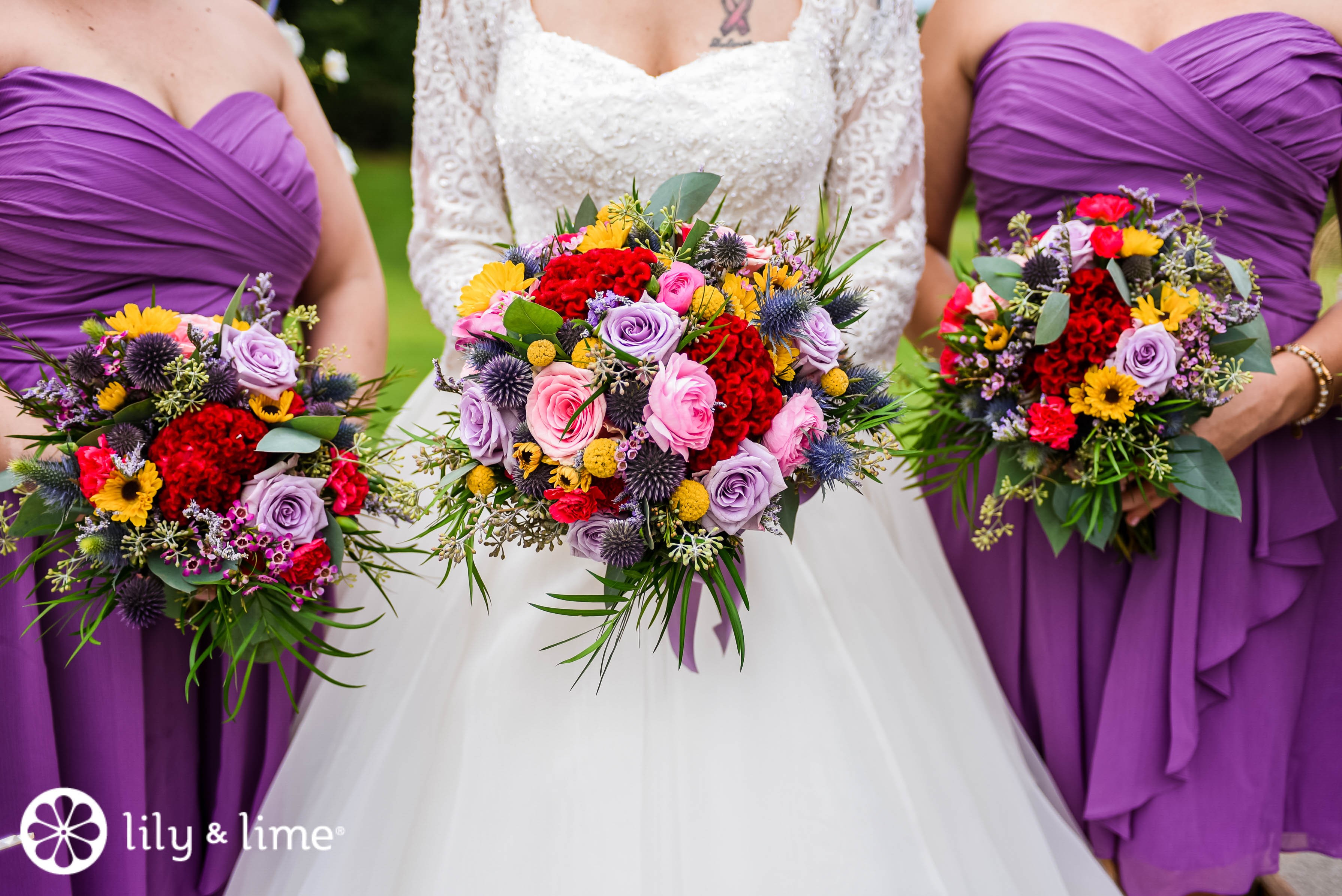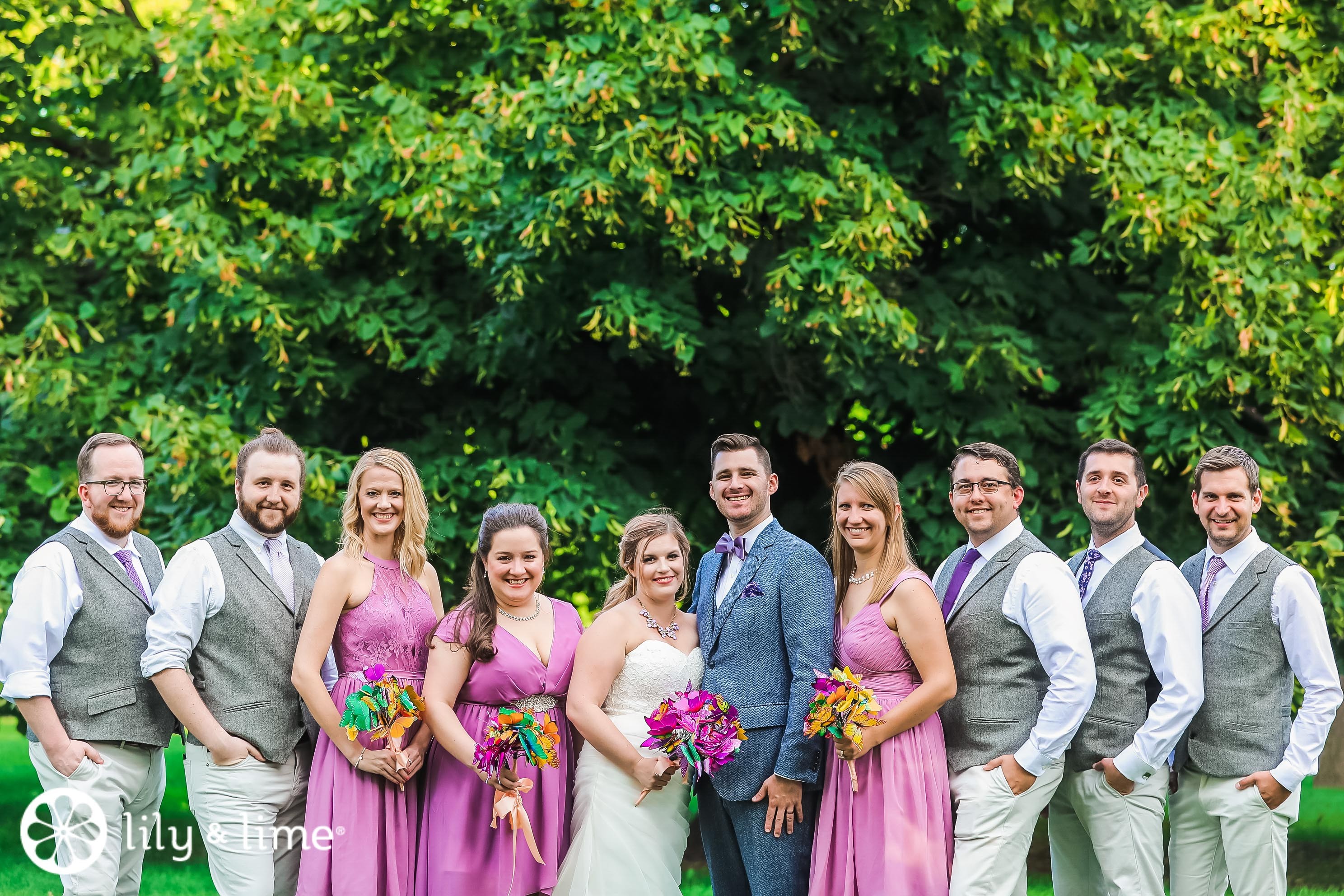 This year and the last have proved that we can't possibly ever account for all the uncertainties and surprises that life has to offer. But what we can always count on is our resilience as humans, and for the time to roll on, as unbothered as ever! The day shall always follow the night and after spring follows summer and the bright and sprightly summer mellows down into autumn. Autumn is the gateway to fall, the mild filter to make everything around you deeper, moodier, mellow, and cozy! While autumn opens up the anticipation of the festive season, it is also a beautiful season on its own, rather than being a road towards Christmas. There is something magical about the month of August because the leaves haven't changed colors yet, the days are still warm and summery, but then, between the shadows, you catch a glimpse of what is to come. You see signs of Autumn before she is here, as the evening welcomes you with the slightest nip in the air.
A wedding in August is an absolute delight. The summer is still blooming just as strong, but there is a definite mellow vibe to the month and provides the most beautiful shades for couples to play with. August, a late summer month still with flowers in bloom, offers some of the brightest color palettes for brides. As the season changes, and we are gearing up to welcome the sweetest month of August, here are some of the season's best hues! If you are a bride planning a wedding in August, take notes, because these are colors which you will be seeing a lot this time of the year!
Shades of Blue: What about bringing all the shades of blue out to play? Painting different shades of blue together has a charm to it that is different from anything else. Blue is a soothing color and has a calm and pristine vibe, but with the added dimension of pairing the different shades of this beautiful color, you get to witness the beauty of this color in a fresh way! Blue is always bright and elegant, and light blue bridesmaid dresses promise to make your August wedding perfect. Also, flowers and wedding arch decoration in various shades of blue, navy suits accented with baby blue ties, white bridal gown, and French blue bridal flower crown, all of these combinations are sweet and unforgettably beautiful. Go for blue baby's breaths, blue sparkly bridal shoes, and a sliver of blue ribbon holding your bridal bouquet together. We promise you won't regret it!
Mint Green + Gray + Peach: If you are getting flashbacks of the early 2000s in these color choices, we get it! Mint and coral worked together and were the star players back at the turn of the century, but the duo is back, better than ever! In the August weddings, the colors are in their pastel best, watered down to the barely-there hues. The faint peachy hues work incredibly well with the mint green and the gray acts as the perfect neutral tone which works well with both. You can go for mix and match bridesmaid dresses in peach and mint, and let the gray come through with the groomsmen suits. Little details like the peachy flowers in the bouquets and the mint on the sweet table will beautifully bring the color palette together!
Navy + Green + Gray: One can never go wrong with complementary colors like green and blue paired together. Here we have the darkest of blues, almost a navy, paired alongside the bright green which is balanced with gray. You can use soft pastel green, too, to make the colors flow more easily. This is an easy color palette to incorporate as you can easily bring in the navy with the suits, gray with the bridesmaid dresses and the green foliage can add the much-needed green to the frames. You can add sufficient whites to the wedding to make the colors feel more palatable.
Purple + Blue + Black: A bit of a moody color palette, purple, blue, and black work phenomenally together, bringing in a class and maturity to any event. You can go for as much of a darker and lighter hue as you want, the colors will work smoothly nonetheless. You can go for lighter tones of purple, like lavender, and pair it with a darker blue for an unexpected edge in your wedding theme. Whether it is by drapes, wedding flowers, or table settings, there are plenty of ways to bring this combination to life. You can introduce touches of black in the tablescape, in the groom's and groomsmen's outfits, and in unexpected ways in the decor.
Purple + Gray + Peach: A present-day rendition of coral and mint, purple and peach are definitely having a star color moment, and looks beautiful in every season and can be pulled off effortlessly as the colors do all the work on their own. It's a great idea to use different shades of purple in your August wedding decorations. Lavender bridesmaid dresses in powdery peach bouquets, begonia purple robes, purple napkins, and gray suits with purple ties, this is a color palette that will never disappoint you. There can be a million different combinations of hues for this, and none of them will be any less than perfect!
Watermelon Pink + Green: Watermelon pink is a perfect peachy pink color that is perfect for a fairytale wedding in summer and paired with green, it comes alive in a refreshing way. Watermelon pink accented with the contrasting green color makes an August summer wedding rich, clean, and new. You can incorporate these hues in the wedding stationeries in watercolor details, or let your wedding party wear them and do them justice. The green can be brought out with foliage in wedding arbors, and foliage in the table settings. Overall, this is not a new color combo, knowing that pink and green have been around forever, but it certainly feels refreshing and new every time!
Yellow + Tangerine + Gray: There is something about citrus hues paired with grays that feel timeless and eternally appropriate for summer, something that you can't go wrong with! But there is a certain malleability to the colors that makes them perfect for fall weddings, too, which is why an August wedding certainly will be done justice by these three colors. The trick is to focus primarily on the yellow and gray, making orange an accent tone, and this will make the combos work perfectly in an August summer wedding. The touch of gray makes this color palette grounded and elegant, something that is required with these fun and summery citrus hues!
Shades of Brown: While fall is still a bit away, the shades of brown continue to be popular regardless of the season, and it's easy to see why! Earthy, natural, and soothing, there is something about the shades of brown that makes it unexpectedly aesthetic. Maybe it is the sepia-toned filter it inspires, or maybe how easy it is to pair with other colors, the shades of brown sure provide plenty of appeal. Color combinations to consider for August are the different combinations of brown, whether it is paired with champagne hues, or rich ivory, whether it is cinnamon hues teamed with orange, or it is paired with icy blue, there is something about brown which makes sense this year!
Illusion blue + Blush + Khaki: Illusion blue, a barely-there blue which might look like a gray at times, when teamed with a soft blush tone, makes the most beautiful of misty and ethereal summer weddings. Illusion blue bridesmaid dresses along with white bridal gowns are visually soothing colors for summer weddings, while blush wedding bouquets can bring the look together beautifully. Decorate your wedding reception with cream table linens, foliage in the wedding centerpieces, and blue table numbers, and have khaki suits with blue ties and blush corsages for groom and groomsmen. The ideas are truly endless! The hues are all light and airy, and the vibes are impeccable with this combination!
Champagne + White + Navy Blue: Classy as they come, this color palette is flawlessly elegant while still being neutral. And this makes perfect sense for your August wedding too, with the somber hues, the soothing white hues, and the festive lush strokes of champagne! While the bride can be in her wedding whites, the bridesmaids can dress up in champagne bridesmaid dresses. You can take your pick from bouquets in white and blush, white wedding cake, neutral wedding invitations, white table linens with navy cloth napkins, and peachy blush centerpieces. Your groom can wear navy blue suits, white shirts, and champagne bow ties. The options are numerous, and all equally aesthetic with this one!
Lavender + Green: Lavender is refreshingly beautiful and feminine, while still carrying a definite charm of its own. Earthy yet colorful, something about a lavender shade soothes and calms one immediately. When paired with sage green, the effect is memorable, elegant, and romantic. From lavender bridesmaid dresses to a wedding cake, chairs, and printed materials in this palette, everything looks stunning and appealing. Add minimal foliage bouquets of eucalyptus leaves and don't add too many additional colors, and you will be just okay! You can mix the colors beautifully with some stunning wedding stationeries and signages and the theme will come together just beautifully!
Lavender + Yellow: Yellow is a bright color that tends to be summer-inspired, while lavender is more autumn-like. The combination of lavender and yellow will create a different and ideal feeling, something that is uncommon yet feels just right! All the wedding flowers can mix lavender, yellow, and greenery no matter if they are used in wedding cakes, bouquets, or table centerpieces. The bride can dress up in a white bridal gown, and the bridesmaids can look amazing lavender dresses and yellow dresses of various mix and match shades, the groom will look dashing in a gray suit with lavender tie and lavender boutonniere, the hues will just as dreamy as you can imagine! Your wedding pictures will come out looking like a pastel postcard, we promise!
Dusty Rose + Sage: When it comes to August wedding color, dusty rose is one of our personal favorite hues and works perfectly with this time of the year while being oh-so-romantic. When teamed with sage green, the hottest color in the wedding industry, this combination can do magic! Reflective of nature in its own warm and special way, perfect for August, this duo will be a winner for sure! Pair light dusty rose bridesmaid dresses with sage green foliage wedding decor, and add pastel roses and foliage to bring the theme alive!
Terracotta and Greenery: Terracotta, that perfect hue between peach, browns, and orange, is surely having a moment in the last few years, and rightfully so! The orange in terracotta brings the summer element, while the browns in it pull towards the fall vibes, making it the perfect choice of color for the transitional month of August! Pair it with greenery and other shades of brown, and you are set for a wedding that looks like it is straight out of the filter of Instagram! Incredibly aesthetic and very easy to pull off, terracotta and greenery are a color duo that you might want to have earmarked for your August wedding!

The colors most appropriate for a wedding lean heavily on the time of the year, the temperature, the trends which are doing the rounds that year, and the mood that seems to be doing the talking at the moment. August this year looks like the perfect harmony of the romantic pinks, tangerines, and peaches and the blues, navies, and greens, which is a perfect pull of the opposites and never fails to be refreshing! Gear up for a lot of colors borrowed from nature, citrus hues from lemons and tangerines, the blues from the cloudless skies and the endless seas, and the pinks and purples from the setting sun! And can you ever be disappointed by the colors of nature? They are ageless and evergreen and will always win our hearts!