Marsha and Omar's Love, Captured in Sultry Neutrals and Vibrant Foliage
June, 22 2021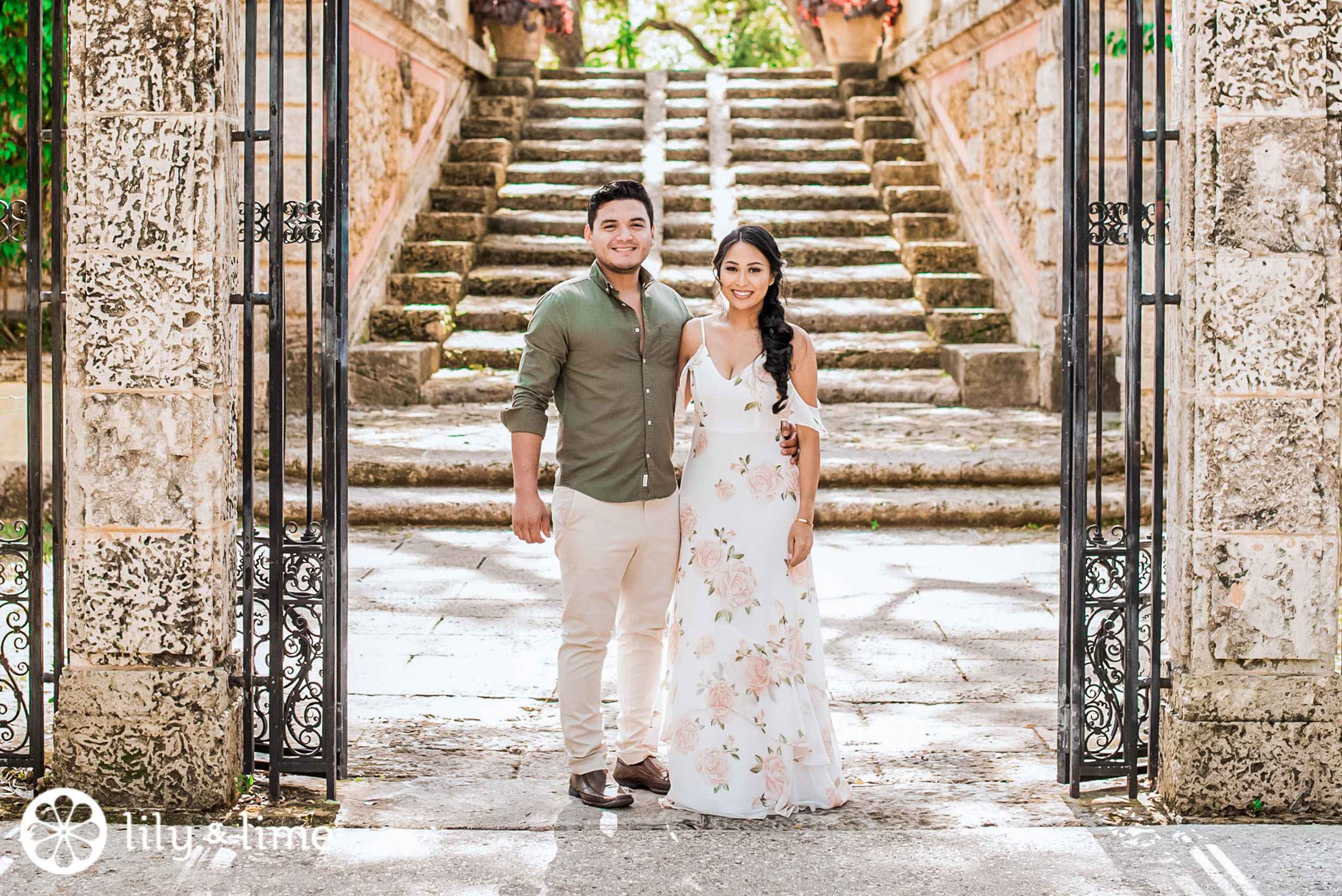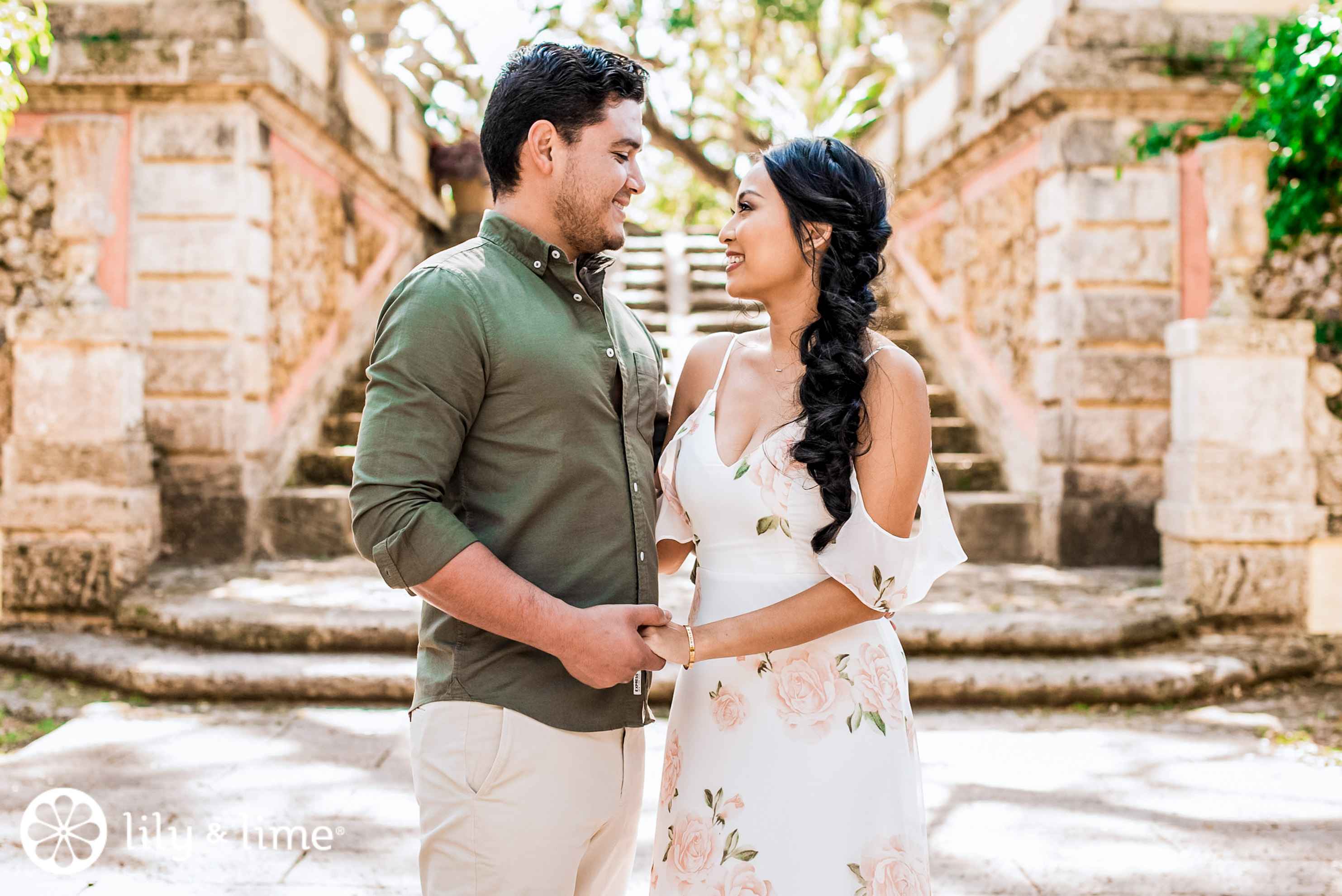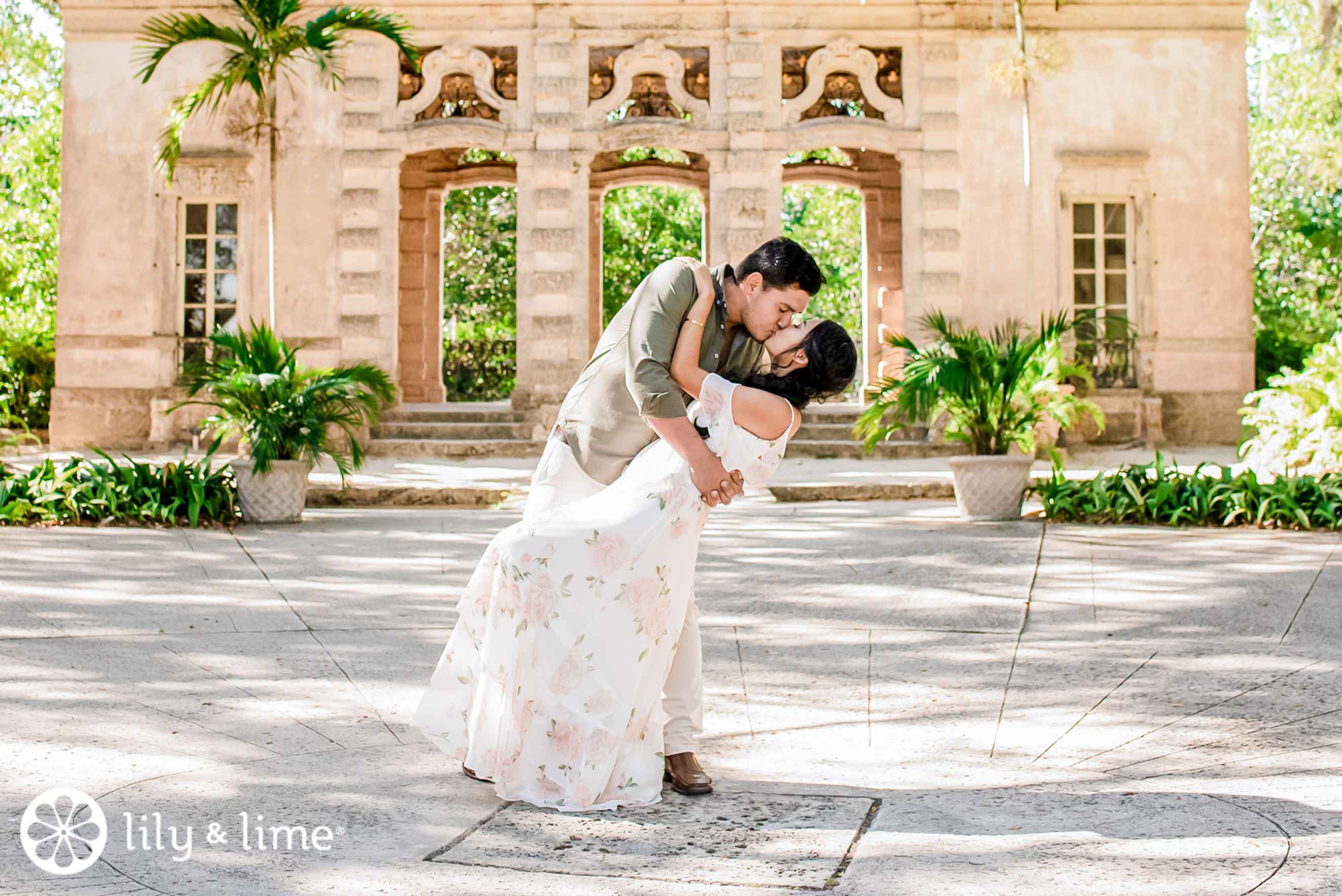 Life is a thoroughly enriching experience, and there are so many events that make life even more precious. Love surely tops the list of things that make life such an amazing journey, and there is nothing quite like it. Love makes everything better, makes even the darkest of days bright, and pours a little bit of honey in the most bitter experiences. Love adds adventure and purpose to your days, and there is no wonder that so many artists, writers, and poets have found inspiration in its sweet and relentless nature. So when love takes your hand and walks you into its magical land of dinner dates and flowers and sweet words, you fall for it. There is nothing else to do but to hold tight and enjoy the wild ride. And with the sparkling enthusiasm shimmers down to a comfortable sense of knowing, comes another life milestone induced by love - the proposal - and eventually the wedding! As soon as you say "Yes!" to the love of your life, the wonderful journey of planning for the big day starts. There are so many projects just waiting to be undertaken and there is always more to be added to the list. Invites have to be designed, the flowers need to be chosen, and the menu needs to be curated just right, and that is just some of the things on that list. However, before you check those things off your list, we also encourage you to step back and recognize the magical time and the lovely season of life that you are on. An engagement photo session is a perfect way to pay an ode to yourself and your partner as a couple before you can dive together into wedding planning. It not only comes in as a welcome break, but it also allows you to identify what is actually important and immerse yourself in the wonderful feeling of being engaged to the love of your life. Marsha and Omar's beautiful and refreshing engagement photoshoot presents the ideal recluse for them to grasp the newly engaged feelings and get photographed while at it! While every love story is incredible, there is something about this duo that instantly makes one's day just by their effortless grace and the crisp tropical vibes that the shoot emanates. From the tiniest of details to the romantic setting for a gorgeous love story, this engagement photo session renders everything and more! Let us take a closer look at the beautiful couple and the photographic retelling of their picture-perfect love story!
Marsha and Omar chose the lush and sumptuous city of Miami as the scene for their engagement shoot, and Miami presented just the perfect setting for this occasion! The kind of city which always promises a good time, wedding, or no wedding, Miami is all picturesque sunsets and gorgeous beaches, sultry climate, art deco vintage buildings, and captivating nightlife. A bunch of fun waiting to be explored, Miami is full of commitment whether you are chilling on the beach or roaming through the lanes of the city, taking in the extraordinary frames which are a treat for photographers and love-struck couples worldwide! For a couple getting engaged or married in this pastoral city, this city is assuredly not to leave you dissatisfied. The city traverses over 56 square miles and lies in the confluence of the Everglades and Biscayne Bay. From its jaw-dropping beautiful skyline to its exquisite Art Deco Street, Miami has a little something for every personality out there. While the dynamic energy of Miami adds a whole lot of character to your engagement photography, the tropical vibes of Miami can operate well with your dreams of a tropical wedding. No matter what your wedding theme is, Miami sure has a spot for it! From opulent hotels to historic hideaways, from cutesy cafes to romantic picnics by the beach, Miami is a lover's paradise and is filled with photo opportunities. And looking at Marsha and Omar's extraordinary engagement photos, there is no doubt that they made the most out of the exceptional city of Miami!
The day the couple decided to get their engagement photoshoot done was a perfect one- sunny and sprightly and full of life- just the perfect spring day one can hope for! The couple appeared for the first half of the shoot in the most gorgeous of outfits, chosen carefully to work beautifully with the neutral and natural vibe of the setting. Marsha wore a gorgeous floor-length floral dress in cream with pink flowers and green leaves, and the sweetheart neckline teamed with the ruffles and off-the-shoulder details provided it with a lovely romantic allure! Her hair was done in a messy braid which added to the romantic vibe and the makeup was kept fresh and minimal. Omar dressed up in a pair of cream chinos, a forest green button-down, and a pair of brown formal shoes, matching the vibe of his lover perfectly. The couple posed by the gorgeous sand-colored walls, sweeping staircases, romantic iron gates, and under age-old mature trees, and each frame was like a work of art! The Miami engagement photographers did a fabulous job capturing the delicate earthy vibe of the mood alive, while still making it sweet and romantic! The foliage and the grass in the background added to the bright, tropical, and natural vibe of the shots. We especially love how the couple posed by the moss-covered water fountains and how they were captured mid-kiss on the flight of stairs, all details that the couple will love to remember years down the road. For the second part of the shoot, the couple went for a more casual, laid-back, and youthful vibe. Both Marsha and Omar went for a classic white shirt and blue jeans look, something which has been historically proven to never go out of style! While Omar went for a classic cut blue denim with a plain white shirt, Marsha went for a baggy paired with a high bucket waist and more figure-hugging style for her choice of top. While Marsha wore a pair of pink canvas shoes to match her look, Omar chose a brown pair of formal shoes. Marsha wore her hair open, letting her wavy hair cascade beautifully, and we simply love the carefree and youthful vibe that this outfit change brought to the table. The background this time featured more greenery and abundant water which brought a feeling of lightness to the equilibrium. We love the shots where the duo set down on their neutral blanket for a picnic-style shot, which was a sweet moment to be captured, and the romantic vine-covered arch under which the couple posed for an endearing shot. In both parts of this lovely shoot, the couple came in strong to serve some lovely refreshing vibes with an abundance of cool colors like greens and blues, making it a shoot that was quite soothing to the one watching! Additionally, the Miami engagement photographers did a phenomenal job capturing the couple in shots that were timeless, natural, and absolutely beautiful, something that they will look back on for years to come!
While the wedding day is "the day," the day we count down to, and walk with anticipated steps towards, the day that we have been dreaming of for a long time now, the day that the movies are focused on, let it be known that the engagement is just as much of a notable date in the calendar. It is an imperative step in the journey and should be rejoiced on its own account. While a wedding day is amazing, with potentially a unique theme and a flawless color palette, and a comprehensive collection of rituals and it being a day dedicated to acknowledge and celebrate the promise of eternal love with the people who matter to us, it cannot be denied that the engagement has a grace of its own. It is a day that is solely the couple's own, and it is not so much about the celebratory regard of the event but is more about the couple and their love, so it grants a distinct vibe entirely. It presents a flash at the couple's character and their unique love story, and how they interact and declare their love for each other. While surely you will want to remember how your three-tier cake looked, how your veil looked swishing down the aisle behind you on your special day, or how your lover looked at you as you read your vows for him, there are elements that you will want to reminisce about your engagement too. It is presumably the last time you will be photographed together as a couple before the wedding day, so you might want your engagement photographer to capture how elated and charmed both of you are about being recently engaged and anticipating the wonderful journey that is laid out in front of you! Having the best engagement photographers to capture these delicate moments is a crucial section of your wedding story. You will crave to hold on to the fresh-faced energy of your commitment infinitely, and you can look back on it after decades. The engagement photoshoot also empowers the couple to be their most genuine selves, and narrate their story just the way they want- be it in a rustic set-up or a more urban city vibe, surrounded by greenery or by the blue water lines! The choices are endless, so plan your engagement shoot to be the truest to you both as a couple! If you are contemplating getting your engagement pictures taken, we recommend you to go ahead, because the tangible pictures you get to keep forever are truly priceless! As for Marsha and Omar's beautifully beachy tropical engagement session, our professional and affordable engagement photographers in Miami did an outstanding job grasping on to the brilliant and endearing details of the couple and exhibiting them in some fun, summery, and beautiful shots quite beautifully!
Love stories have the uncanny ability to turn a day around for good, and we really love a good love story in this corner of the internet, as it makes our heart soar in a way nothing else really does. We are so lucky to be in an industry which enables us to witness little snippets of real-life love stories every day, everyday spectacular love stories which make our hearts happy and make every workday truly amazing! While we have been around long enough to see many love stories in our tenure, and while all of them are heart-warming and amazing in their own unique way, there are some which leave a permanent mark in our hearts- be it for their unique love story, the way they smile at each other, or just how they harbor an infectious enthusiasm for their future together! Marsha and Omar's engagement photo session seems to fit well in the later section, and it's obvious to see why. There is a charm that they exhibit in their camaraderie, an obvious adoration that sparkles in their eyes, and something honest and true that makes them very pleasant to work with. They have peaceful energy which flowed throughout the photo shoot and made their presence and is visible in every shot. We love the easy-breezy vibe that the couple embodied in their engagement shoot and how the air crackled with chemistry every time they looked at each other. In this dreamy engagement shoot, every shot is artfully crafted, and every frame is perfect, be it the textures, the greenery, or the beachy vibes which come to play in the shots, which have been gracefully captured by the experienced hands of our professional engagement photographers in Miami. There is a refreshing blend of pristine love and charm to the couple which penetrates through the pictures and stretches out to you. We like the bright and tropical beachy theme which is beautifully balanced by the gorgeous spread of property that the engagement location provides, making for some amazing shots for this couple to treasure for the rest of their lives. From the love in the air to the perfect amount of coastal breeze mixed with it, there is something so disarmingly beautiful about these engagement shots, that they will carry these frames forever and will have these picturesque memories to look back on all their lives!