Mountain Weddings
November, 9 2020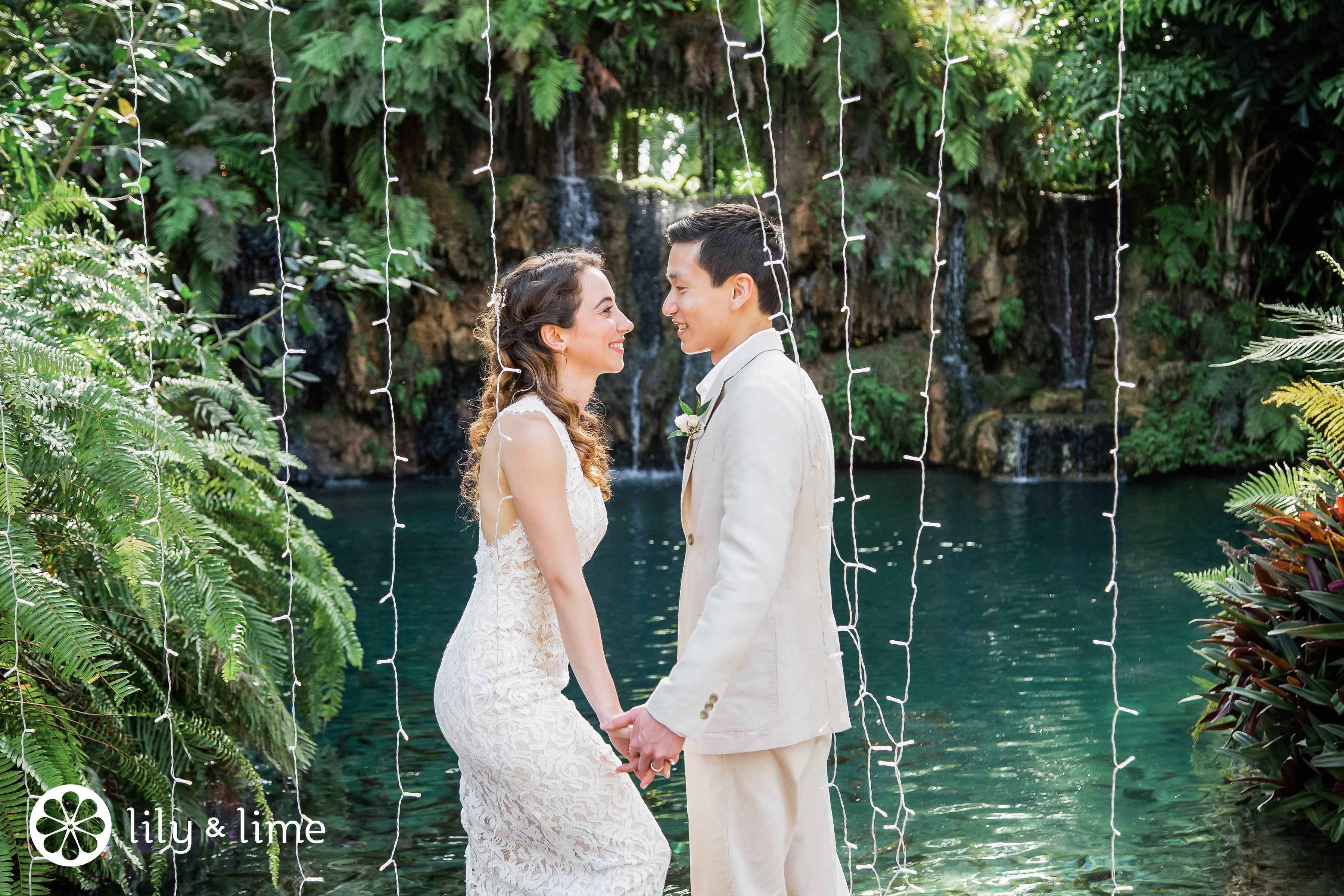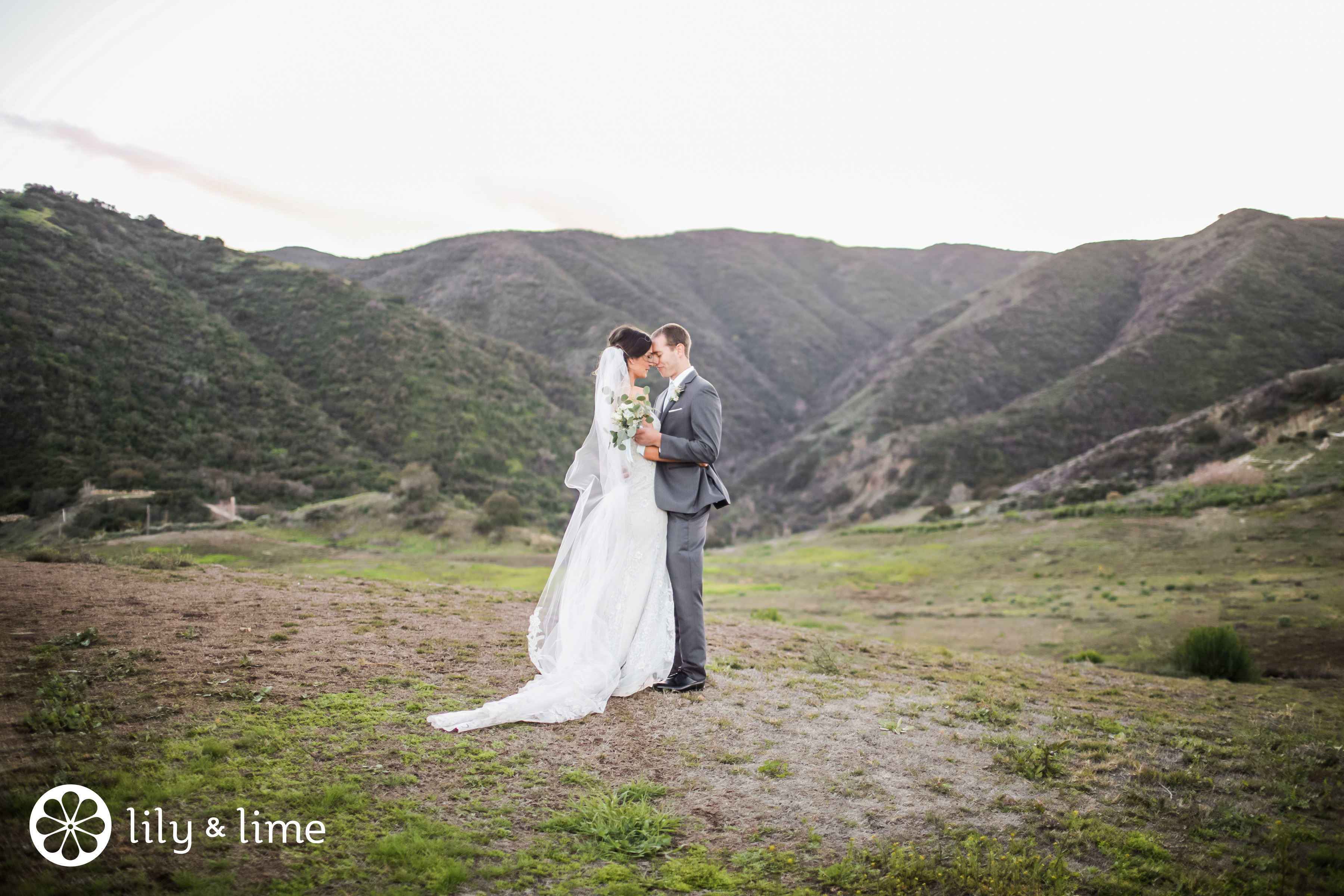 If the thought of your wedding makes you think about the great outdoors more than a grand ballroom, why not listen to your heart and say your 'I dos' in the mountains? Mountain weddings truly exemplify a dreamy rustic romantic style.
We all have, at one or the other day, imagined how we'd want to say our wedding vows. Apart from picturing yourself in a wedding dress, how have you imagined the surroundings of your wedding ceremony? If you and your partner have always had an adventurous streak and wish to spend the biggest day of your lives amidst the glory of mountains, then what's stopping you from doing it? Is it finding that perfect mountain location or doubting the cost-effectiveness of it? Or is it worrying about the non-mountain climbers on your guest list?

We are here to inspire you to go after your heart! The world is full of possibilities and weddings are the occasion of love and love makes everything possible! For your once-in-a-lifetime moment, you must pick your calling. And if the mountains are calling you, how can you refuse?

There are various mountainous locations within the country that are breathtakingly perfect for any ceremony, big or small. You could be walking out to a mountainside cliff with your partner, a photographer, and an officiant or you could be having a wedding ceremony with 100 guests at some of the most spectacular mountainside locations all across America with amazing panoramic views.

And if you are wondering about how you will deal with the wedding planning and execution, there is so much that can be done to make your wedding experience unique, trendsetting, and unforgettable for everyone! You could begin by incorporating your wedding location into your wedding stationery to hint about the place you are going to get married at! How does that sound? Various themes can be incorporated in a mountain wedding like a rustic fall theme, a festive winter theme, a boho wedding theme, a nature-inspired one, or a vibrant jewel tone for a fall mountain wedding. For your wedding ceremony, you could make a DIY wedding arch and decorate it with wildflowers, greenery, antlers, pinecones, and all the mountainous elements. You could line up the aisle with rustic elements or flowers or foliage, that are specific to the mountains. Nothing would spell ethereal more than that!

Use elements from nature for your decors like pine cones, antlers, and greenery. Your guests will love curling up by the cabin fire while admiring the stunning landscape outside! Your mountain wedding will feel like a little getaway for all involved and be a truly memorable experience! For your wedding reception, you can decorate it romantically with string lights or candles, keeping the overall decor details and theme simple yet with a hint of wild. You can make your tablescapes mountain-like as well by incorporating textural floral arrangements and metallic touches and candles that make table settings romantic and welcoming. Wedding cakes can also be brilliantly made to blend in with the wedding. For instance, you could have a cake topper that matches the surroundings of your wedding or is symbolic of a mountain element. You could opt for a naked wedding cake adorned with blooms or lush green foliage. And the wedding signage can also carry your wedding theme, embracing the characteristics of the location and highlighting the uniqueness of it. Other important wedding elements such as the guest book station, sweet table, and sweetheart table can also be decorated with greenery and blooms. Can you imagine being seated at the sweetheart table, with your spouse, against the breathtaking backdrop of snow-clad mountains? All your mountain wedding photography will be picture perfect!

And of course, the best part of a mountain wedding apart from a totally unforgettable experience is your wedding photography! Be it your first look (or no-look- first look!), bridal portraits, family portraits, romantic couple portraits, wedding ceremony, reception, post-wedding photography, and wedding exit, your wedding album is going to be spectacular! Your simplest or effortless photos will also turn out to be stunning, given the breathtaking backdrops. Wouldn't you want this once-in-a-lifetime experience to be documented for you in the most beautiful frame? Which is a brilliant amalgamation of ethereal, dreamy, rustic, and emotional? Let's not forget that hills and mountains do turn up our happiness quotient the moment we step on those. The fresh air and breathtaking sights at times are just what our souls need to rejuvenate. And consider this setting as two souls unite - extremely divine! After your ceremony, you could just wander with your partner into the woods to get some magical photos clicked. Or you could put on a pair of sneakers and give your bridal attire an absolutely stunning fusion twist and head to the nearest cliff to get surreal couple photos captured.

Well, that being said, we agree that there are some challenges involved in a mountain wedding. For instance, it might be a bit harder to access, would require some extra preparation, and maybe some compromises. However, once you've made up your mind and found your wedding mountain, understand that it's your wedding and your once-in-a-lifetime! And in matters of the heart, you must follow your heart!
The entire country takes pride in housing some of the best mountainous locations that are ideal for wedding celebrations. From the chilly Rockies to the warm Mojave, there's a whole different world of scenic beauty when it comes to weddings. We've chalked out a list of such jaw-dropping mountainous locations that are a great idea to have as a wedding backdrop. Read on and begin your daydreaming.
Colorado
Bustling with mountain vistas, aspen groves, luxurious hotels. luxe log cabins and fields of wildflowers, Colorado is nothing short of a dream. Colorado houses various spectacular landscapes. From getting hitched at an elevation of 11,212 feet in Aspen, to surrounded by the mountains in the heart of Denver, to tying the knot at the front range of the Rocky Mountains in Colorado Springs, to surrounded by evergreens and wildlife, rolling meadows, and rustic cabins in Evergreen, to beneath the Gore Range somewhere in Vail, to saying your vows against the backdrop of the San Juan mountain range, to unparalleled tranquility, intimacy, and beauty at the Estes Park, there is no dearth of scenic locations in Colorado! You could add on some blankets for the guests, wedding decor inspired by winter sports, wedding favors carrying hiking snacks or warm blankets, and whatnot!
Lake Tahoe - California and Nevada
Lake Tahoe is located on the California-Nevada border and features the best of both worlds—stunning mountain scenery of the Sierra Nevadas coupled with sparkling waters. Let's not forget the warm beaches, ski resorts, water sports, casinos, high-end spas, incredible food. There are various wedding venues around this region where you can get married on the beach with the mountains as your backdrop. From intimate beach retreats, waterfront resorts, rustic mountain lodges, historic stagecoach stops, and luxe resorts, Lake Tahoe is a world of splendor! With wedding venues located along the Feather River, at 8,000 feet in elevation atop the western ridgeline of Northstar California, along the lake shores, atop the Ridge Tahoe, the Lake Tahoe region is abundant in scenic beauty waiting to be made a part of your wedding!
Yosemite National Park, California
When it comes to Cali, Yosemite National Park is one of the most popular mountain destinations for a wedding. Brimming with places that offer many incredible views of Half Dome, Yosemite Falls, El Capitan, and Bridalveil Fall, Yosemite National Park houses a variety of luxe, historic hotels, and stunning outdoor venues like the wineries, ranches, and historic chapels. This wonderland of towering granites, spectacular vistas, tranquil forests, and whimsical waterfalls houses plenty of outdoor venues to choose from. While the Cascades picnic area, which is located on the west end of the Yosemite Valley, is one of the most popular locations to get married at, Glacier point is one of the most iconic spots with breathtaking views of Half Dome! Yosemite Falls is a stunner and a must-have backdrop for your wedding ceremony if you are planning to get married here. The park also houses the Swinging Bridge Picnic Area, which is a lovely little spot located along the Merced River in the Yosemite Valley and offers stunning views, stony beaches, pine trees, and open meadows. The Cathedral Beach offers the most tranquil waters of the Merced River with rocky beaches and easy access (we're talking about some serious wedding photography goals!) and offers spectacular views of El Capitan! Lake Tenaya is another hotspot when it comes to weddings. Located at an elevation of 8,000 feet, this lake blanketed by granites lies along Highway 120. And if you're thinking about an elopement, you could head to any of the various breathtaking spots here like the Olmsted Point, Sentinel Dome, and Taft Point.
Green Mountains, Vermont
The gorgeous Green Mountains of Vermont can make a spectacular backdrop for your wedding ceremony or wedding reception. Whether you're planning for a lush summer wedding, a vibrant fall wedding, or a snow-capped winter wedding, with lakes to mountains, valleys, and hillsides lined with picturesque 19th-century churches, Vermont is an ideal place for a mountain wedding. From various luxe options in Burlington to the charm of Montpelier to serenity and scenic wineries, vineyards, and breweries, to boundless rustic barn wedding venues, Vermont brims with fantabulous options for a memorable scenic wedding offering great views of the Eastern Mountain Range, Mt. Mansfield, Mad River Valley, Killington and Okemo Mountains, and the Adirondack Mountains. The place houses various luxe resorts, barns, farms, lodges, Inns, and vineyards which you can pick from for an unbeatable wedding experience!
Jackson Hole, Wyoming
From open meadows boasting breathtaking mountain views and beautiful ponds and streams, Jackson Hole is gaining popularity in the wedding world, by the day! While elegant architecture ensures grand weddings at luxurious wedding venues, the rusticity of lodges makes you feel close to nature on your big day. Home to some of the hottest rustic vacation spots, it's also a perfect location for a wedding filled with mountain views for backdrops and a perfect blend of ranch rusticity with glamor. Jackson Hole is ideal in case you wish to have a mountain wedding with a small guest list, with plenty of options to choose from lodges, cafes, and Inns. Yellowstone or Grand Teton National Park located here are great places to capture your post-wedding photography. The old-world charm of this city is absolutely unmatched.
Utah
Nothing matches the snow-capped mountains of Salt Lake City and the contrasting Bryce Canyon and Zion Canyon in Spacenet, both of which lie in Utah. While Salt Lake City is nestled in the mountains of Millcreek Canyon and offers romantic rusticity amidst snow-capped mountain views, the high plateaus of the canyons offer a maze of narrow, deep, sandstone canyons, with the Virgin River adding serenity to the settings. For a Utah mountain wedding, there are various locations that you can pick from such as Springdale, Park City, Salt Lake City, Lindon, Eden, Canyon Point, Orem, Torreh, Moab, and many others. A Utah mountain is synonymous with romance and whimsy amidst the jaw-dropping beauty of sandstone cliffs, canyons, dome, red rocks, snow-clad mountains, green landscapes, springs, and waterfalls. Now if that doesn't give you an image of your wedding photography, what would?
Now we're talking about some serious mountain wedding goals! Home to 17 of the 20 highest peaks in the country, 3,000 rivers, and more than three million lakes, yeah you read that right, Alaska is one of the top choices for a unique wedding. It's not called The Last Frontier for no reason, as no place that goes beyond the scenic beauty of this place. You could have a destination wedding paired with a honeymoon here. An Alaskan wedding scores high on breathtaking backdrops, ambiance, and wedding photography. Oh, and honeymoon too! You could have a winter wedding surrounded by snow all around or a summer wedding under the glorious sunlight. Newly engaged couples can opt for a lodge wedding surrounded by wilderness, a beach wedding surrounded by sparkling water, or a mountaintop wedding surrounded by jaw-dropping views as far as the eyes can see.