How Younger Generation Couples are Changing Weddings Now!
March, 19 2021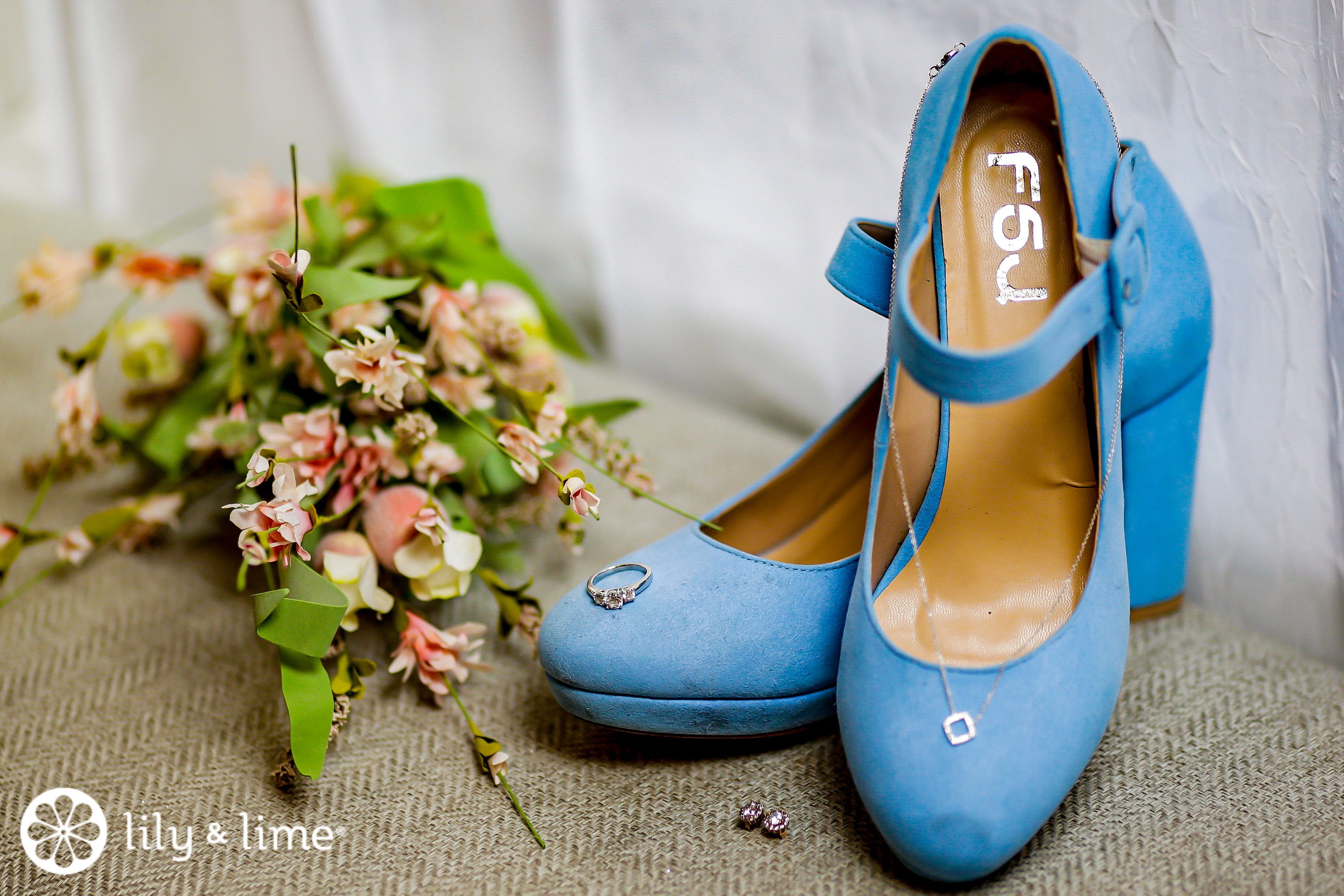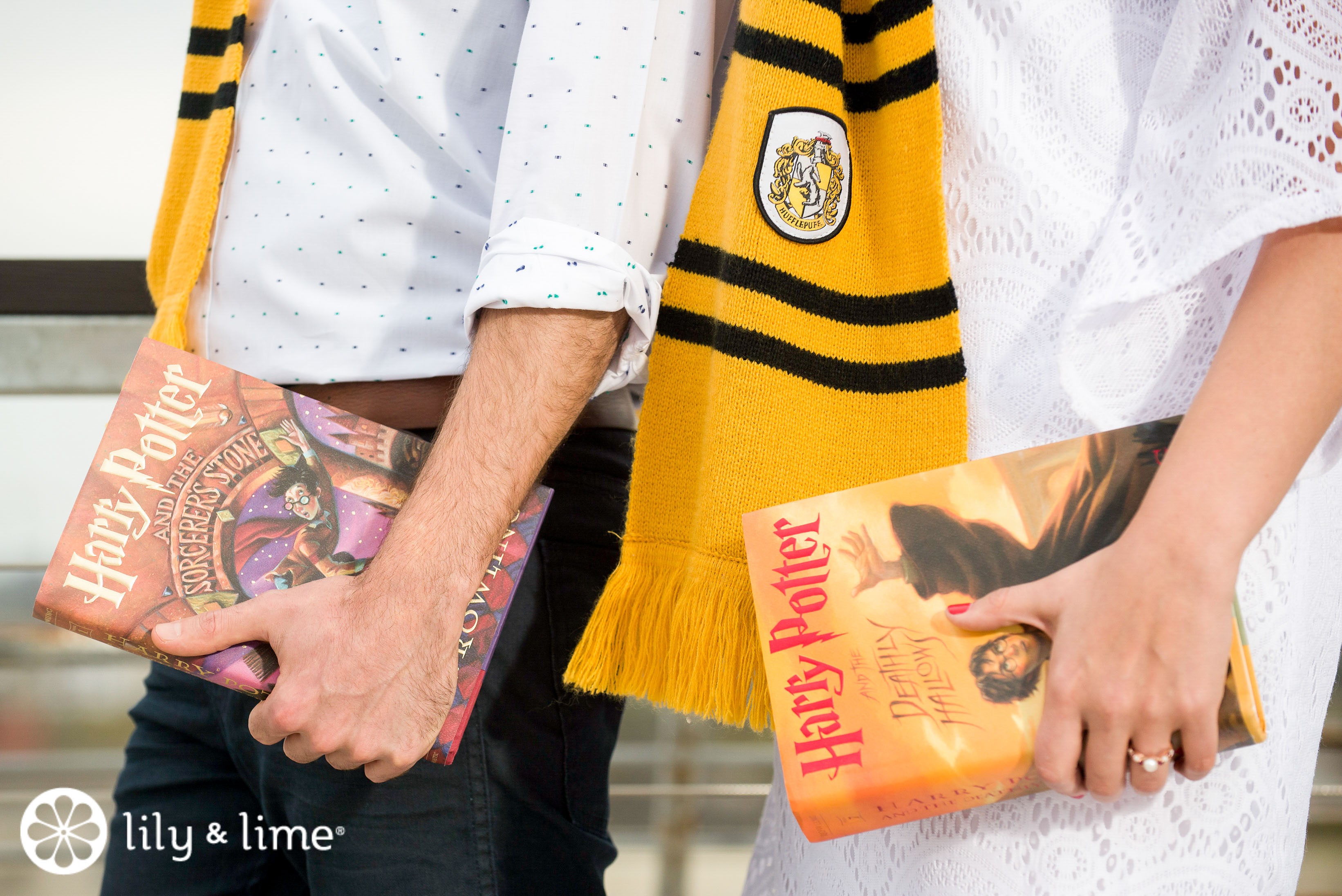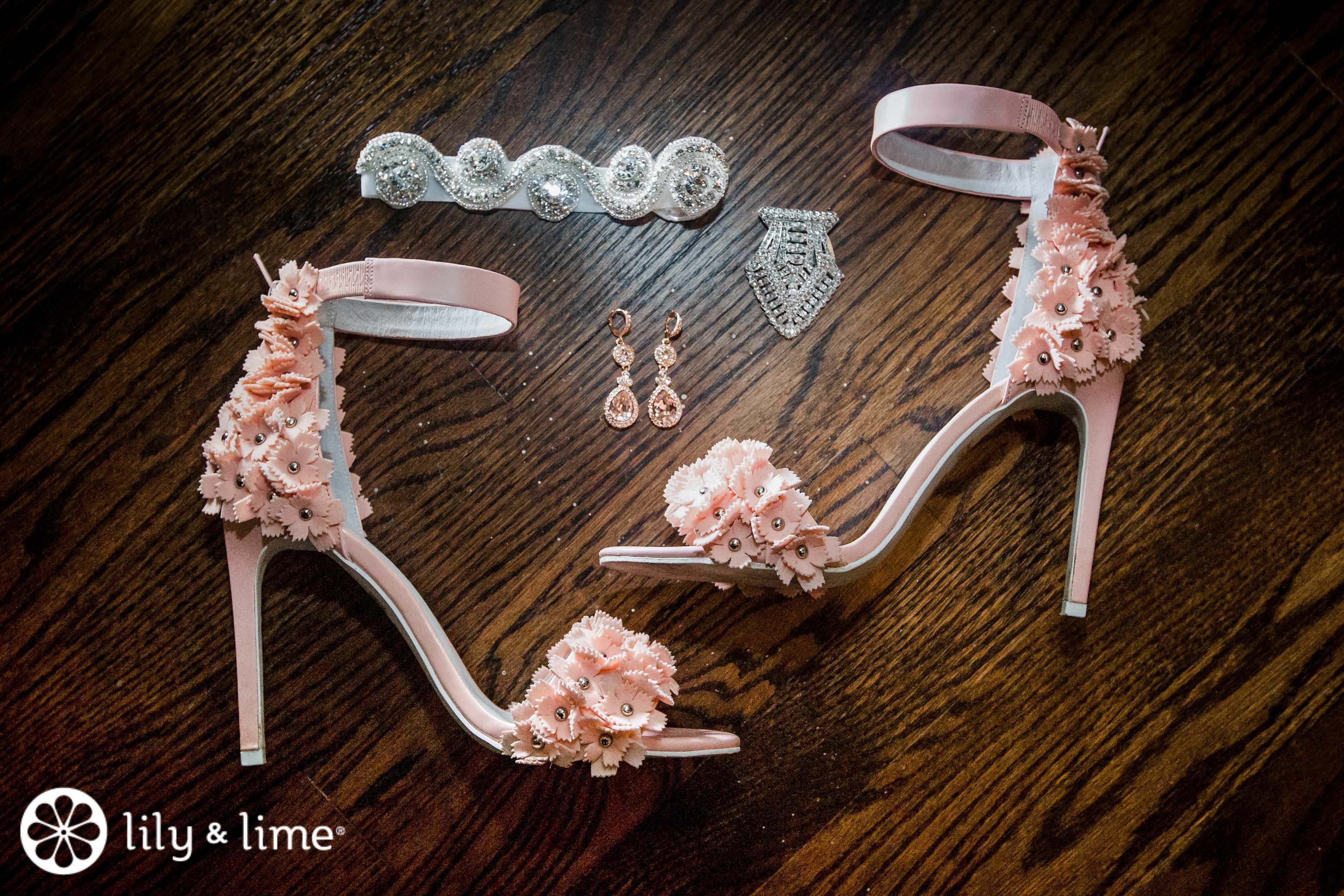 We all are well aware of the term 'millennials'! Well, to make it more clear, millennials or people who were born in 1981 or later, and thus are changing almost every aspect of society! From the workplace to politics, to surely yes weddings! At present, millennials make about 80 percent of the majority of today's marrying couples. As the ball is in their court, they are revolutionizing wedding traditions and how all the wedding ceremonies will be happening! Our young generation couples are certainly redefining not only when to get married, but what it means to them!

Gone are the days when weddings were, in the eyes of many, bastions of traditions! And for the majority of people, there are certain rules that need to be followed in order to have an authentic white wedding! As the wedding ceremony must take place inside a church, the bride must exchange nuptials wearing a white wedding dress, and lastly, the couple must cut a fruitcake! But with the changing of tectonic plates and everything in the world, today's young couples are changing up the way to approach weddings as well!

As published in WeddingWire 2020 Newlywed Report, all the young couples are increasingly utilizing technology, and are giving up their wedding guests and wedding party members more flexibility in their attire, and personalizing the most important day of their life like never before! From delicious and healthy avocado wedding cakes to more DIY wedding ceremonies, today's young couples have taken over the wedding industry by storm! Madness, right?

Today's young couples are completely a new generation. They are more diverse than any to come before it and with a completely different and unique socio-economic background! They are surely having a huge number of different wedding opinions than similar ones with those who got married like 50 years ago! There is no doubt that millennials are ripping up the wedding tradition by their own rulebook and thus are giving new meanings to what a wedding should look like!

For some young couples, wedding means having a wedding cake made out of avocados while having their precious and grand 'I do' moment on the top of a mountain, while for others, it's all about doing everything out of the box! Like ditching the white dress and going for something non-traditional and eloping together! But, that's not all! This blog of ours will show all the ways young couples these days are remodeling the wedding traditions!

Before you dive into the pool of endless knowledge, how about we give you a blooper! Garter tosses are on their way out. Yeah! You read that right! So, are you all ready to check out some stunning and incredible ways, how the younger generation couples are putting their own spin on wedding planning and traditions! Let's start! Get. Set. Go!!

Early Wedding Planning (we mean really early)
Today's younger generation couples don't want to wait to start their wedding planning. In fact, we have noticed that two out of three young couples take at least one wedding planning action before even getting engaged (just to play safe!). Usually, young couples start the process of planning their wedding by looking at wedding dresses and putting them in their wedding cart, creating Pinterest boards for more wedding ideas and inspirations, and lastly taking massive help from Google in finding the right wedding venue for their big day! In fact, the search for the ideal wedding venue starts way before the wedding proposal! And, perhaps not surprisingly, they're Googling such questions as "how to start planning a wedding" to ensure they're ready to go when the time is right.

It's All About Personalization
Personalization is the latest macro-trend ruling the millennial generation wedding scenes. For some younger generation couples, personalization means having their fur buddy play the role of ring bearer whereas for others is all about having their names carved into every piece of wood they can find. For every couple, the personalization differs! Every soon-to-be-married couple wants their wedding day to resonate with their unique and romantic love story and thus personalization plays an important role! Even they are ditching all those stuffy old traditions like the garter toss and sleeping separately the night before the big day.

Everything Happening Online
These days everything is just a click away! You can get anything in the world without moving up from your comfy couch! And the same can happen when you are planning the most special day of your life! These days the younger generation couples highly believe in using online tools to plan their wedding day! About 80 percent of the couple's wedding-planning time is spent online! According to the WeddingWire survey, nearly 40 percent of couples mainly use their mobile devices and 66 percent use a wedding-planning app to plan their big day. From choosing a wedding venue to finding a perfect wedding dress, and finally booking an affordable wedding photographer to capture the best day in beautiful frames, everything is now easily available online! No wonder online wedding planning is trending!

Marriage is a Pit Stop, Not a Destination
The younger generation couples are not only changing how they will be getting hitched, but they are also changing the social implications of romance by aggressively challenging traditional gender roles! For brides, the wedding has historically been the destination. Where for the grooms it has always been a pit stop along their way in life! But with the millennial generation, a wedding is just another step in the right direction of their relationship.

Nowadays, wedding and wedding planning are more like a partnership that couples share with each other! Gone are the days, when the bride was showered with all the responsibilities to plan every fine detail of the wedding. Presently, everything is now just done together! Couples share the same amount of responsibilities and are fully immersed in planning a beautiful wedding together! From engagement to honeymoon, they do everything together, setting an example of how everything will continue after long!

Wedding Ceremonies are Less Formal nowadays
There is no doubt that the wedding ceremony is the most important part of a wedding day, but when we talk about today's young generation couples, their wedding ceremonies are more laid-back as compared to the ones in the past! It has become increasingly common for today's couples to drive clear of traditional church weddings in favor of low-key formalities at a registry office, often followed by a more extravagant and celebratory wedding celebration at a unique location!

A lot has changed, these days, couples do follow the wedding tradition but add their own twist! Our professional and affordable wedding photographers have captured various weddings where they have documented couples having their wedding nuptials in a myriad of personalized and fun ways! Like taking dual tequila shots and getting immersed in the beat of the music or jumping out of a plane, while experiencing a whole new adventure together! These examples are obviously a little on the eccentric side, but that's kind of the point. There are no rules, as long as it feels right to the younger generation couples.

Marrying Older
There is no doubt that millennials are getting married. It's just that it is happening later than anybody has expected, which is making it look like there is a declining rate in weddings! For young generations, the couples' wedding is a great deal of consideration. Women are more career-driven than ever before. With both men and women equally valuing their goals as individuals, weddings don't fit into a couple's life as early as it once did.

Weddings These Days are Multicultural
The younger generation couples are getting married later in their life (like about when they turn 30 or 32), as they are more focused on their education, career, and even travel! With broadening their horizons and with a zeal to explore the world before they get settled with the person for the rest of their life, people are moving and always meeting up with new people which ultimately results, as about 50 percent of couples marrying outside of their race, religion, ethnic, or regional background.

More DIY Approach
A DIY approach is a new trend followed by every young couple these days! Why does the eagle-eye focus on "custom-made"? Because today's generation of couples is wildly creative. They are the creators in every sense of the world! They find the art in every corner of the world and thus get inspired! A wedding day is a part of every couple's identity, and the desire to take ownership of creating those pieces of themselves is absolute!

Weddings are Full-Day Celebrations
No wonder that usually the wedding day flies by in the blink of an eye. And that is a legitimate reason for our younger generation couples to have extended wedding celebrations that include wedding festivities before and after the wedding day (especially for their wedding party)! Couples these days always prefer to keep the charm of their wedding day alive even after their wedding night. They prefer to host an after-party of a morning-after brunch to keep the spirit alive!

Wedding Parties are Created Based on Relationship and Bond, not Gender
Just like season change, these days wedding trends are also changing! There might be chances that the bride's best friend is a guy, or maybe the groom wants his little sister as the best woman for his wedding day! Younger generation couples are well aware that gender-specific wedding party roles do not always fit with the reality of their relationship and bond. So, keeping all the stereotypes aside, young couples are up for mixing things up! Our millennial couples are going for more gender-fluid wedding parties, where they can choose the bridesmaids/bridesmen, groomsmen/groomswomen, maid or man of honor, and best man or woman completely based on their relation and their bond! Following these trends will surely make your wedding photos look incredible!

The Color White not So in Trend
Walking down the aisle, the bride is the center of attention. All eyes get stuck on the bride. This is the moment that every bride has rehearsed thousands of times before it actually happens! And especially for this precious moment, all the brides spend months or maybe years choosing the perfect white wedding dress, so that her bridal portraits turn out amazing! However, with the change in wedding trends, more and more millennial brides are ditching the traditional white color and are all set to experiment with different hues! A wedding day is surely an important day for every bride, so going for a white wedding dress or wanting to add more colors to the wedding dress, is entirely a bride's choice!

Bridesmaids Getting Experimental With Their Dresses
Talking about bridesmaids, these days brides usually don't ask their bridesmaids to wear the same bridesmaids' dress. A huge percentage of brides are allowing their bridesmaids to get all experimental and choose just any dress! Though there are still some brides who are a bit conscious about their bridesmaids' dresses, they are still giving their girls some guidelines as to the wedding's formality and colors they can choose for themselves!

Millennial Couples Want Their Moment in the Spotlight
There is no denying the fact that the younger generation couples are revolutionizing many wedding traditions, but there is one tradition that they are firmly committed to- the moment of first dance! An admirable increasing number of couples perform the first dance during their reception and make it the most popular tradition.

So, coming to the end of this blog- how the younger generation couples are changing wedding trends, all we want to say is that young generation couples are shaking up traditions and giving them a new face. We know that they often can't catch a break. Being accused of murdering everything from beloved restaurant chains to bar soap, vacations, and golfing, they are getting into everything! Not even this, they are ditching departmental stores for fast fashion websites, ordering takeout instead of cooking meals at home together, and even living together before marriage! But that doesn't mean they are not making a good couple, of course, they are making an amazing couple, it's just they have their own style to do everything!