The Dreamy Fall Engagement Of Joy And Chris In Boston
March, 15 2021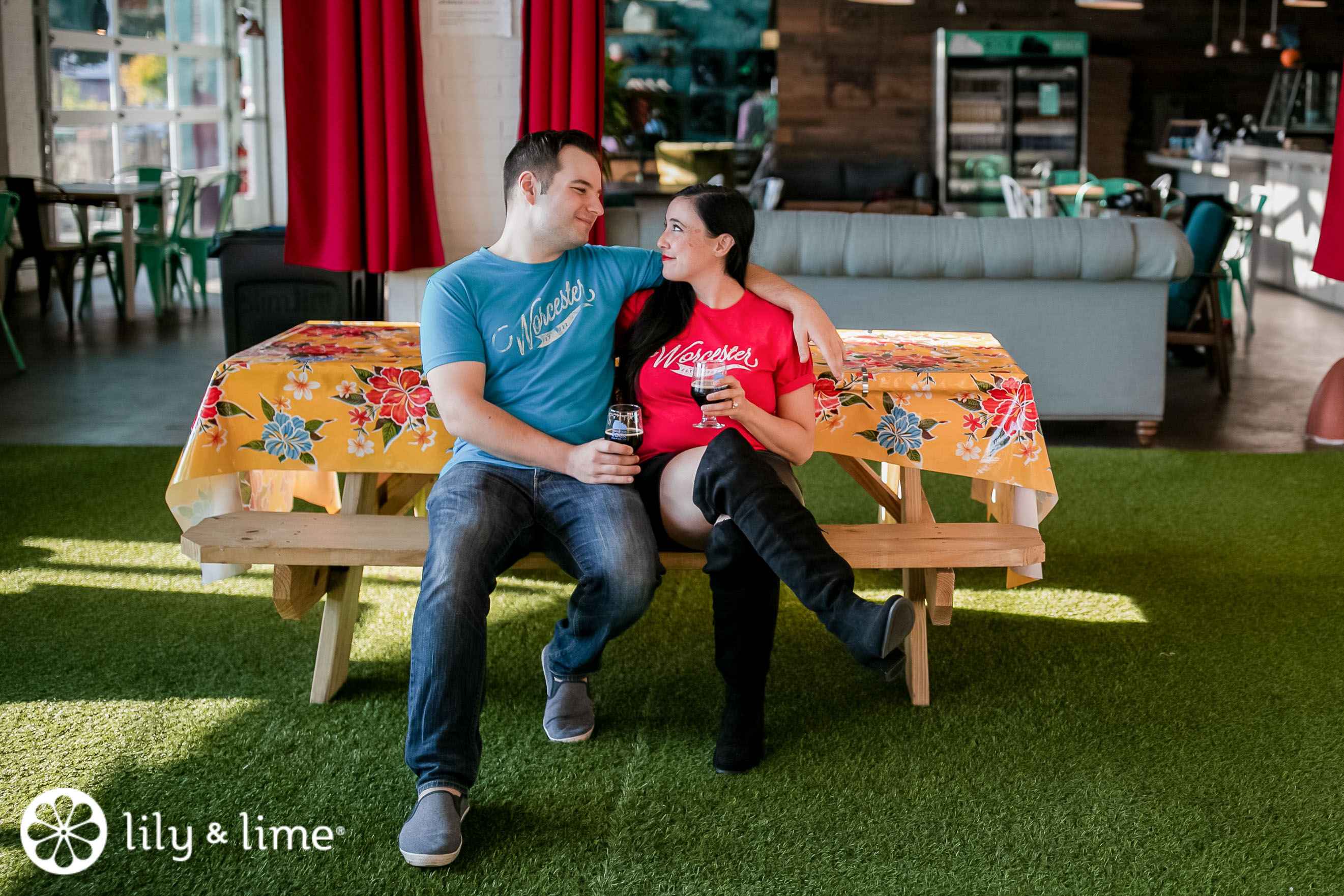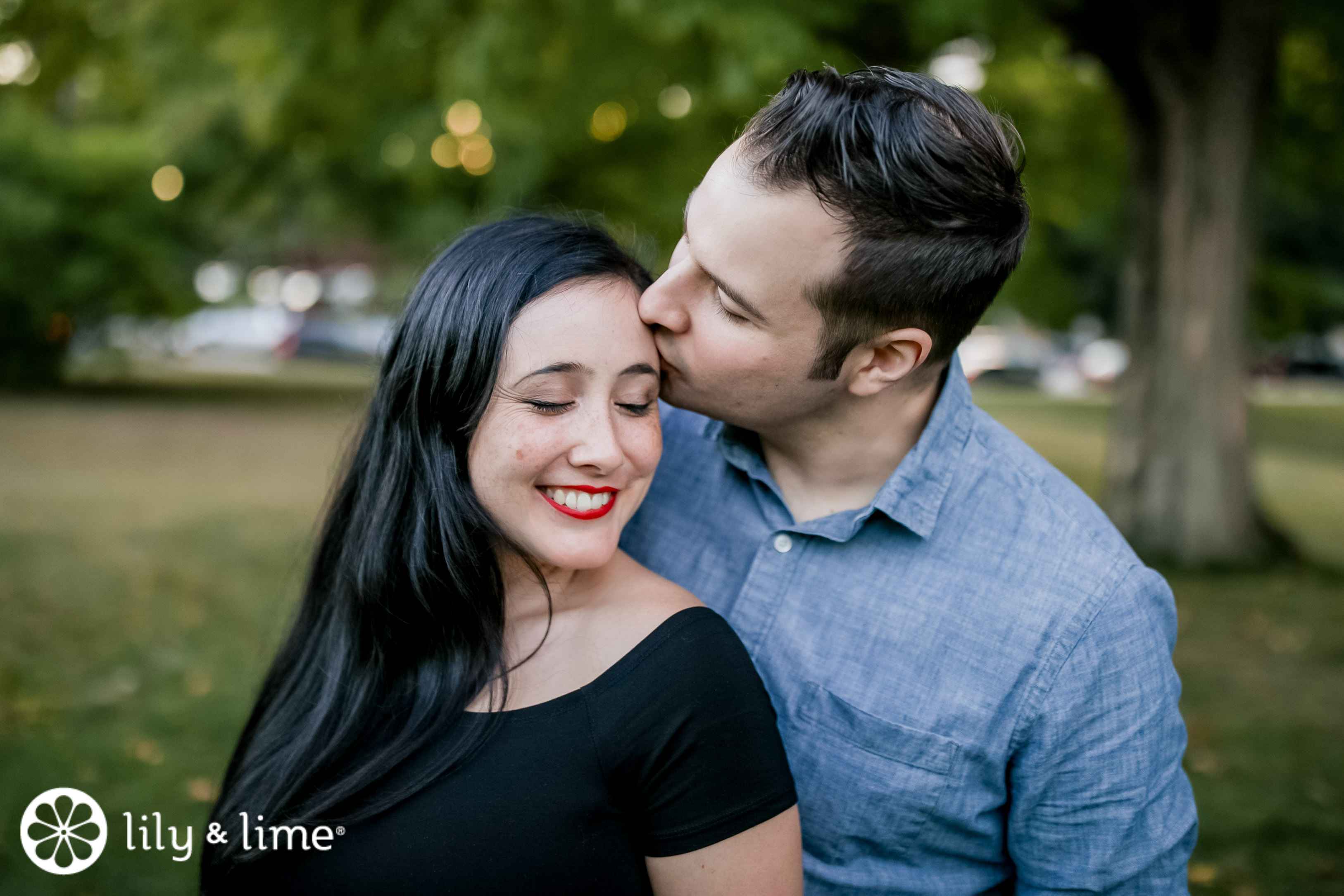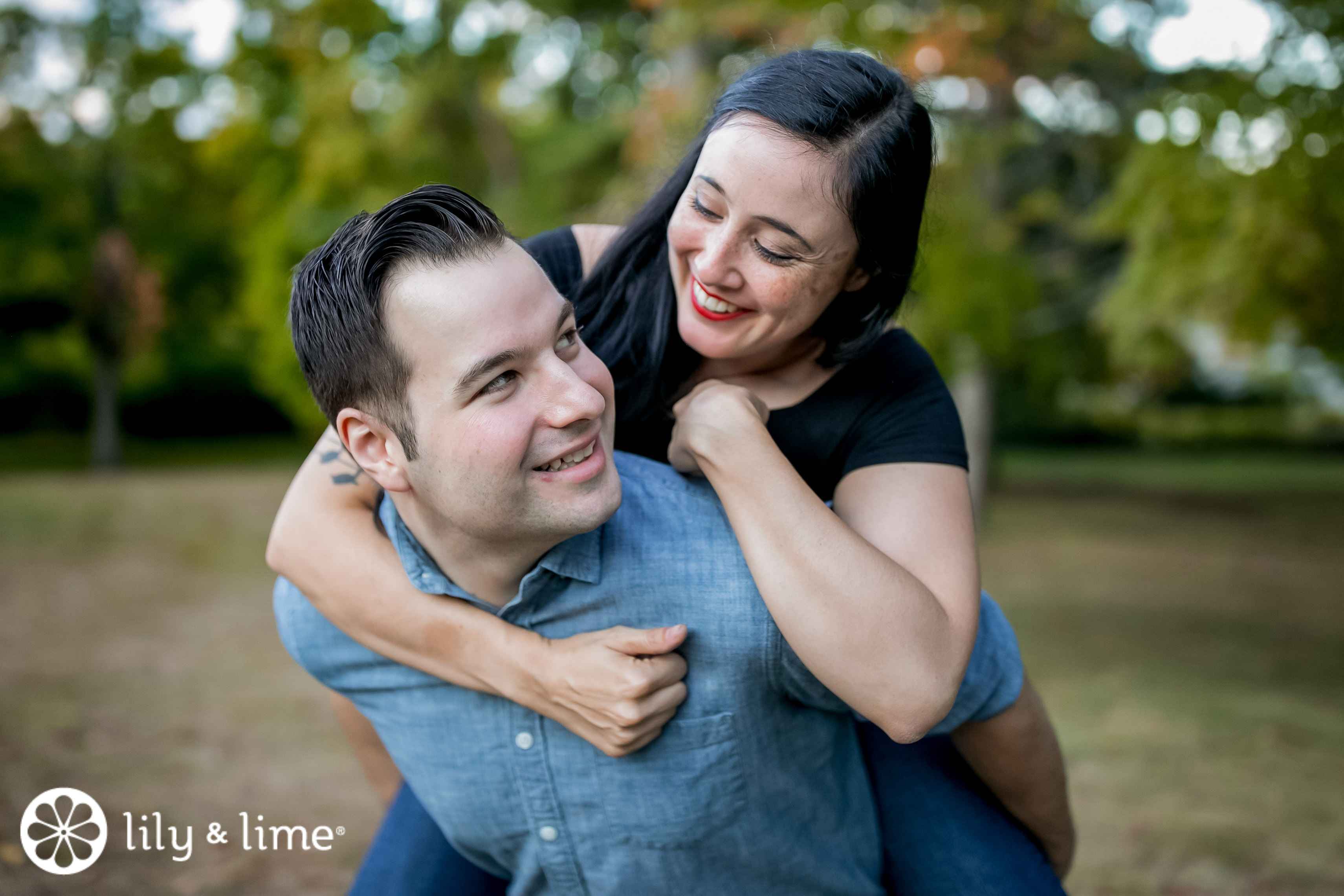 "You know you're in love when you can't fall asleep because reality is finally better than your dreams." ― Dr. Seuss

One blooms differently when loved in the right way! It stands true to all the couples who are in love across the globe. It delights our hearts to find two people who are head over heels for each other and cannot take their eyes off each other. With all the couple photos slowly taking over your social media feed, you must be wondering whether or not you should join the bandwagon of clicking engagement photographs. But what if we tell you that just like your wedding photography session, your engagement portraits are once-in-a-lifetime moments too?

There is something so magical and infectious along with the sense of joy and excitement among newly engaged couples, that comes to life in engagement photography sessions. What can be a better opportunity to document your love story than celebrating it with a professional photography session? We believe that every newly engaged pair deserves a collection of professional couple photos to look back on and cherish.

Whether you are sick and tired of looking at couples wearing color-coordinated clothes or couples kissing in front of the backdrop of blurred out cityscapes, you cannot ignore the romantic feeling that they entail. It's unmissable! You can always go ahead and throw in your mix of charm to your professional engagement photography session as we believe that every couple has a different kind of energy and passion to them, that comes out strikingly in their engagement portraits.

Engagement portraits can take you back to the days when both you and your partner were planning your wedding, which marked the beginning of lifetime planning sessions. Keepsakes from your engagement photography session can be a walk down the memory lane, bringing back the glorious past, reminding you of the journey that you promised to begin.

If you and your partner aren't professional models, there is a fair chance that like most couples you won't be naturally at ease in front of the camera. Getting your engagement photos clicked by professional engagement photographers, who will most likely be your wedding photographers as well and with whom you will spend the most amount of time on your wedding day, might be your chance to swap stories and share laughs before your big day.

Whether you want a casual engagement photography session with candid and pre-planned poses or document your actual proposal with one knee bent and impromptu emotional moments, as people are getting more and more creative there are many kinds of engagement photographs from sharing similar beliefs to indulging in hobbies. According to many couples, they feel that their engagement photos are the truest reflection of them as a couple because of the presence of everyday style and natural elements in the pictures. Although not mandatory, couple photography sessions have become a rage over time due to the rise of social media, as every couple wants to display their fragrant portrayal of love in front of the world before they tie the knot.

From engagement portraits running from simple detail shots to six-hour-long extravaganzas in multiple locations with multiple outfits, there is no argument that engagement photography sessions are the new kick for newly engaged couples. Whether you are getting married or getting engaged, these are the moments that will never come back, and freezing these moments in the most appealing professional photography will always remind you of the best reasons why you started this new life.

In the fall of 2020, we were swooned by the newly engaged duo, who reminded us of the naivety and whimsical spark of love and affection. We were greatly pleased when we met Chris and Joy, the couple with a blooming sense of passion, who are also teamed with a great sense of style and chicness. It would be right to say that we fell in love the moment we saw them, because of their adorable smiling faces and lively demeanor, and we were serendipitous to document their new beginning.

The lovely pair chose Boston to record their love story for all the right reasons and we couldn't stop but cheer on this decision. One of the prettiest jewels in Massachusetts's crown, Boston is crammed to the brim with picturesque wedding and engagement locations filled with breathtaking backgrounds for spectacular Boston engagement and wedding photography. Starting from your friendly neighborhoods and trendy high rises, Boston is the perfect venue to tie the knot with your lovely valentine or even declare your love by going down on your knee.

Boston is filled with a wide range of dynamic backdrops from eclectic cityscapes to the rock and roll country music scenes blurring in the background, from the rustic neighborhoods filled with horse trails and quaint countryside elements to the unending sparkling beach waves, making it a perfect location for inspirational engagement photography sessions.

One thing that we love about Boston is that it is always considered to be one of the most photogenic cities in the US. Starting from some of the world's oldest public parks to scintillating real estate properties, Boston is the home to many photogenic spots that give the lovely couple portfolio weddings and engagements experience rather than just another session. Filled with incredible photo opportunities for a lovely couple, starting from park settings to bay views, the backdrops for engagement locations and wedding venues in the Bean Town are endless. The unique and magnificent textures offered by the countless backgrounds are delights for our Boston wedding photographers.

The engagement locations in Boston are filled with amazing skylines, a crew of sailboats, magnificent skyscrapers, and waterfront views. This gorgeous city has something special for everyone planning to get hitched in Boston, MA. Our Boston engagement and wedding photographers love to capture the true spirit of this splendid city with pretty university campuses and sandy beaches, where newly engaged lovely couples or couples looking to get engaged from all over the US come to start their new lives.

After going through every engagement spot ranging from mountains to ocean, from big cities to enchanting forests and gardens, to mark their new beginning, Chris and Joy had their heart set on some of the most exciting backdrops in Boston for their unmatched grandeur and class. Ranging from the stunning Institute Park and the First Baptist Church to the famous Redemption Rock Brewing Company and The Queens Cups, the stunning locations offer a blend of exceptional scenery with exquisite architecture for memorable wedding photography sessions. The meticulously maintained engagement locations in Boston have a warm vibe on cold days and act like a gulp of chilled beer on sunny days because of its unmatched flexibility and versatility!

This love story was set in the city of Worcester in Massachusetts and every moment captured at these classic engagement locations in the suburbs of Boston had our hearts racing because of its sheer splendid atmosphere and fabulous backdrops. The seamlessly romantic vibe accompanied by vibrant backdrops at every step makes these some of the most favorite locations of our wedding photographers in Boston. Our hearts leaped with joy as the gorgeous Boston couple began their engagement photoshoot ata as this amazing city in the suburbs of Boston. They kickstarted their day by visiting Redemption Rock Brewing Company, Worcester, MA. It is a brewery, taproom, and cafe located in the pristine location of Worcester, MA. It opened its doors in January 2019 and was founded by a team of lifelong craft beer fanatics. With a goal of sharing beer fest experience along with delivering an opportunity to explore and have good times with friends and family, there is a strong sense of camaraderie and community. The vibrant backdrops of Redemption Rock Brewing Company ranged from gorgeous layouts with deep and colorful textures that shone as brightly as this couple's love story. Ranging from colorful table runners to bright and eccentric wall paintings, the textures of the amazing backdrops played a critical role in creating a fun atmosphere for this inspirational couple photography session in Boston.

They headed to The Queen's Cups, a relaxed bakeshop that features gourmet cakes, cupcakes, cookies, and several other customized gluten-free bakery options. There was something so unique about this place, especially the kind of atmosphere that it entails as it symbolizes pure happiness and fun elements. This gourmet bakery shop in Worcester, MA features a classic collection of macaroons, cupcakes, muffins, and healthy bakery options that makes it one of the best bakeries in Massachusetts. Apart from being the best bakery around town, this place also featured amazing backdrops for our lovely couple to orchestrate some of the most fun couple poses in their engagement photography session. Ranging from backdrops that featured exposed brick walls to a sign that said "in this together", in front of which they posed holding cupcakes, we loved that this place was a very thoughtful choice for this couple to get pictured in.

Chris's gorgeous fiancee- Joy donned a stunning red top that said 'Worcester'! Can anyone imagine anything more fun to bring to an engagement photography session that depicts the love for a certain place? She paired it beautifully with a black mid-length leather skirt and high rise suede boots. She teamed up this perfect fun bridal look with bright red lip color and wore no jewelry. Her neatly done hairdo complimented her stunning engagement look very well with the hair carefully side-parted at the front and dropped down loose curled up on her left shoulder. Keeping things very simple and minimalistic, she kept her makeup very light and perfect for a day photography session.

Orchestrating the perfect couple's engagement look, Joy's dashing fiance Chris decided to flash his stylish front by wearing a blue T-shirt that also said 'Worcester'. How fun is that! The crisp blue T-shirt paired with dark blue denim and light gray sneakers looked chic and striking. The perfectly coordinated couple engagement outfits looked straight from a fashion TV channel that was incredibly accentuated by the lovely smiles that never left their faces throughout the day.

After coming out of The Queen's Cups, the beautiful couple headed to the incredible Institute Park in Worcester, Massachusetts. This beautiful public park spreads in 24 acres of beautifully landscaped grounds and was founded in 1887 located next to the campus of Worcester Polytechnic Institute. It is a historic park and has long been connected to the campus of the polytechnic institute. Close to Downtown Boston, it was originally donated by the Honorable Stephen Salisbury III in 1887 as a park to supply a green space for the students and citizens of Worcester. From its beginnings as a simple pasture, it has been transformed into an ideal city park. Institute Park is one of Worcester's most beautiful parks. It harbors many tranquil moments by those wishing to get away from everyday city life.

After a quick change of clothes, our power couple posed in this historic public park and celebrated the extraordinary backdrop that it had to offer for their incredible engagement photography session in Boston. Joy changed into a black top with a boat neckline and paired it with a pair of dark blue denim. She also quickly changed her knee-length boots into a pair of simple ballerina shoes. Our dashing to-be groom Chris played along by changing into a beautiful casual blue shirt and a pair of grayish blue jeans. The amazing engagement look was completed by neatly side-parted hair and a pair of formal tan brown shoes.

The engagement photography session at the historic Institute Park of this gorgeous couple started early when the light sunbeams fell on them, and the sun-kissed couple explored the gorgeous grounds filled with camera-worthy settings. Without missing a single photo opportunity, Joy and Chris carefully brought in the intricate details of this engagement spot in Boston. The couple portraits in the beautiful glasshouse with a gable roof that is also one of the most loved highlights of this public park looked ethereal. The detailed shots that ranged from stealing a kiss amidst the stunning green foliage, with flower beds flanking the concrete path to the ones where the couple held hands against the setting sun rays, the engagement album was absolutely getting filled with memorable keepsakes.

The day was wrapped as they moved to their final engagement spot- The First Baptist Church in Worcester. The stunning architecture of the historic church along with the dreamy natural backdrops that surround this beautiful spot brought amazing and impressive engagement photographs of this newly engaged couple. The couple portraits featured a grand staircase where the couple set and posed for our Boston engagement photographers and where they hugged each other amidst fallen maple leaves that blurred into the background, giving it a very fall engagement vibe, to the ones where Chris went down on one knee to propose 'forever' to Joy, our long list of favorites never seems to end.

From the way, this fun-loving couple displayed their acts of love for their engagement photography session in Boston, to the perfect shots which our professional and affordable wedding photographers managed to capture in their candid moments, every little detail added up to create a memorable engagement album that will be cherished for generations. The dramatic settings of the various wedding spots spread across Worcester in Boston and the keen eye for details were the perfect additions to our impressive newly engaged couple's professional photography session. There is something so positively infectious about this to-be-married couple that absolutely warmed up our souls and made the autumn day in Boston even dreamier.