Month-End Wedding Resources: November 2022
November, 25 2022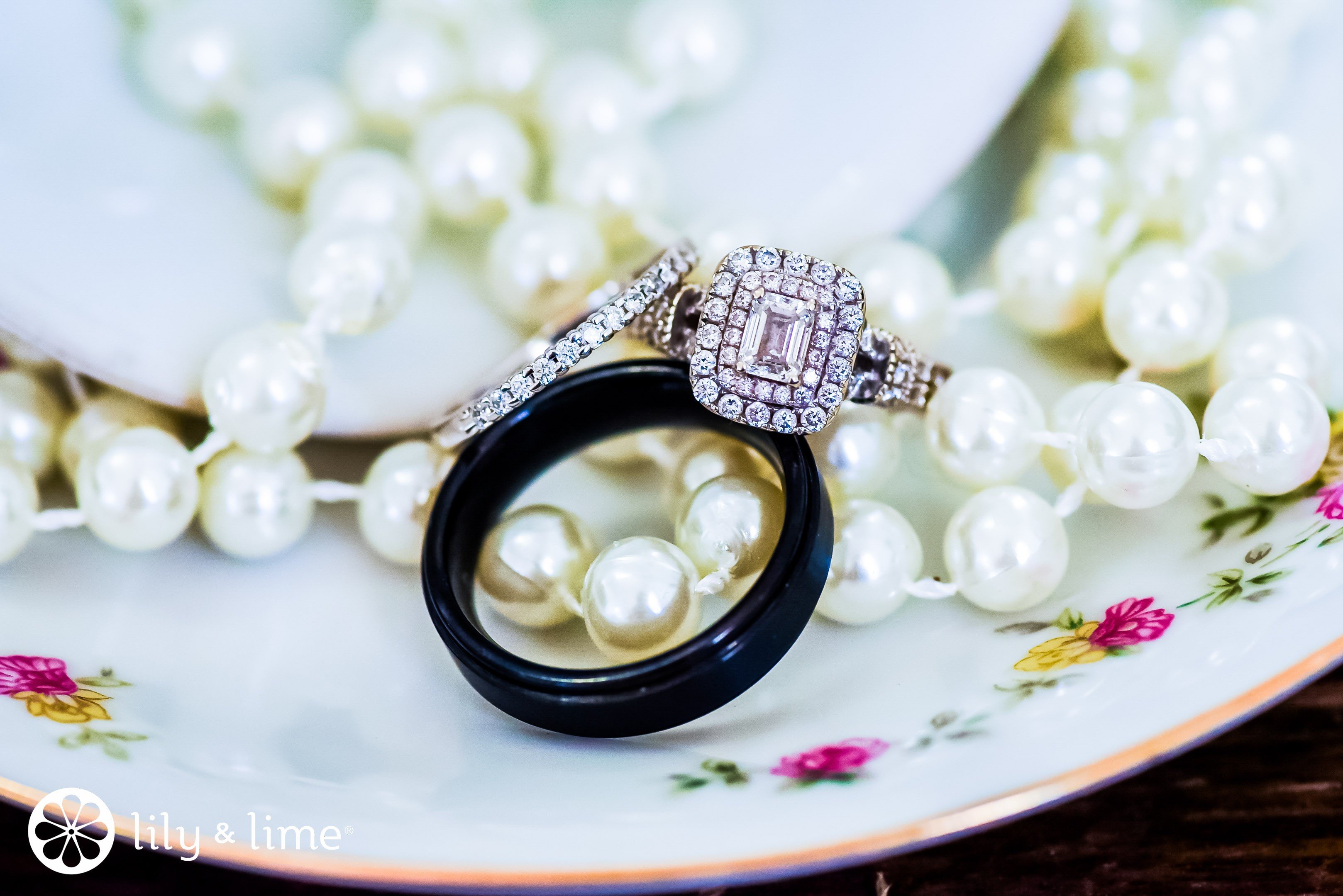 At times, planning a wedding can feel like a lot to do. Couples usually hire professionals to help them plan their weddings, but there are many reasons why they might also choose to do most of the work themselves. Even though there are a lot of extra details, it is possible to plan the wedding of your dreams on your own. This could be because they are on a tight budget or just love all the DIY wedding details. As a planning couple, you can take the help of many easy wedding planning guides to host the wedding of your dreams.
When you have to make decisions, make lists, meet deadlines, and deal with everyday life, staying organized is the key to successful wedding planning. The first step is to make sure you have enough time to plan your wedding. Here, a longer time frame is your friend. If you can, try to give yourself about a year. Also, don't forget to get your partner involved in this step. Your wedding should show who you are as a couple as a whole. In this resource blog, we will talk about everything from a persimmon-inspired wedding feast and terracotta bridesmaid dresses for fall weddings to Taylor Swift love songs and green wedding decor ideas as evergreen inspirations.
Persimmons are bright orange fall fruits that have been grown in some parts of Asia for at least 1,000 years. However, many Americans still don't know much about them. We are finally catching up, which means that couples are finding both new and old ways to make great use of persimmons in both sweet and savory dishes all fall long. Beijos Events got the idea for this pretty photo shoot from persimmons, a fall fruit that is not only tasty but also a beautiful bright color. The creative team came up with the idea to include a beautiful setting and tablescape with tasty recipes that all used persimmons. After that, this beauty was made! We all want good food and a nice place to spend the holidays. With beautiful fall flower reception arrangements from Not Just in Novels, a stunning backdrop from The Pop Shop, lovely details from Pirouette Paper, and a beautiful tabletop that we know you will want to copy for your thanksgiving wedding meal! Chef Brandon Hall of Thyme Well Spent made a beautiful meal, and they used old furniture. He also made some for wedding recipes.
A Gorgeous Fall Persimmon Inspired Feast With Delicious Recipes To Devour!
by Green Wedding Shoes
We can't think of better patterns to wear to a spring or summer wedding than florals! But floral wedding dresses are perfect around the year. They are pretty, fit all kinds of wedding themes, and add color and interest to even the simplest silhouettes. But floral prints are so popular now, and they come in so many different styles, that you can find one that works for a fall or winter wedding. During the winter, you can wear dark florals on heavy fabrics, while pastel florals on chiffon and other light fabrics work best in the spring and summer. If you are the mother of the bride or groom, you should definitely think about wearing a floral dress to the wedding. A floral dress is not only beautiful, flattering, and fun, but it is also a great way to make sure that your outfit matches the colors of the wedding party and the day as a whole. If you don't usually wear printed clothes, look for a small, subtle floral pattern. You won't feel like you are wearing a statement wedding dress; instead, you will just be adding an interesting detail to your mother-of-the-bride dress. Another plus is that you don't really need jewelry or other accessories when you wear florals because the beautiful fabric and print usually speak for themselves. This gallery is for you if you want to wear a floral print to your son or daughter's wedding. This article from the Brides came out with a list of their favorite floral dresses for the mother of the bride and the mother of the groom.
18 Floral Mother-of-the-Bride Dresses for Every Season
by Brides
Now that you know who will be members of your wedding party, you can move on to more fun things, like choosing bridesmaid dresses and a color scheme. Even though this part of planning a wedding is fun, it's easy to feel overwhelmed by all the choices and everyone's thoughts, whether they are asked for or not. Consider terracotta bridesmaid dresses if you want something fun, unique, and anything but basic for your bridal party. Most of the colors are brown and burnt orange. Rust bridesmaid dresses are bright and can be used in many ways. Rust also looks good on all skin tones because it has so many different undertones, like pink, brown, orange, and red. Rust and terracotta bridal party dresses are especially popular for fall weddings, but this beautiful color works well for all seasons. And because rust bridal party dresses come in many different styles, silhouettes, and fabrics, you can find one that works for any venue and dress code, whether it's a beachy-chic party or a black-tie event. Your bridesmaids will also like that the prices are reasonable.
25 Terracotta Bridesmaid Dresses We're Swooning Over
by Green Wedding Shoes
After spending money and time on wedding favors, the last thing you want is for your guests to forget them or, worse, throw them away when they get home. The key to picking creative wedding favors that your guests will really like is to strike a balance between ingenuity and usefulness. Think of things that your guests are likely to use anyway, like bottles of wine, cocktail kits, or food and snacks, which everyone loves. Lastly, if you want your wedding favors to last, don't put your name on them too much. Even though you may love showing off your new monogram or wedding date, your guests may not feel the same way. Don't know where to begin? Try one of these unique DIY wedding favor ideas from the house of Martha Stewart Weddings. From flower bouquets and parasols that you make yourself to incense and sweets, there are so many ways to give a gift that isn't what you would expect. The best general rule? Don't give your guests picture frames with their initials on them. Instead, give them something they can use. Bottles of hot sauce or glass jars of pink Himalayan sea salt are sure to end up in the kitchens of your friends and family, where they will remind them of the big day.
50 Creative Wedding Favors That Will Delight Your Guests
by Martha Stewart Weddings
Taylor Swift's first album came out in 2006 and the world never seemed the same again! Taylor has become a worldwide star in both country music and pop music in just 16 years. She has been popular in more than one genre, which is rare. Taylor Swift is known for her songs about breaking up, but the pop star has also written songs about love. If you are a Swiftie, you already know that Taylor Swift has an amazing collection of songs that will be perfect for your wedding day. For soon-to-be-married people who are making a wedding day playlist, a Taylor Swift wedding song is a must! Swift has songs that are perfect for your first slow dance with your partner, twirling around the dance floor with your father, or getting your guests on the dance floor. The Grammy-winning singer has a lot of songs that are about love, as well as songs that are fast-paced and will keep the party going. So, The Knot decided to make a playlist to help both diehard Taylor Swift fans and people who just like her music sometimes. This top reception song list isn't just for the big day; you will also need songs for your pre-wedding events. Check out the wedding song suggestions for your parties and first dances.
The Best Taylor Swift Love Songs for Your Wedding Day
by The Knot
Green wedding color combinations for St Patrick's Day have always been popular. However, green is a color that isn't used nearly enough in wedding themes. Even though green weddings aren't the most popular, that doesn't mean they can't be beautiful. Emerald decorations are great for rustic weddings, garden ceremonies, or even outdoor-themed ballroom parties. They also go well with weddings of any season and theme. Bright green invitations are great for tropical destination weddings, well-kept hedges are great for stylish outdoor ceremonies, and green centerpieces, linens, and glassware add a unique touch to receptions that guests will remember. Since there are many different shades of green in nature, this color goes well with many others. The color stands out best when paired with vanilla florals and linens, but it can also go well with your other favorite colors and wedding colors. You will love "going green" on your wedding day, whether you use green as the main color in your wedding color scheme for a St. Patrick's Day wedding or just a beautiful party full of fresh greenery and the deep color, or you just use some foliage as a decorative accent. Green is a good choice for your wedding because it is the color of new life, growth, and freshness. Here are some of the amazing ideas from The Knot to prove it.
24 Green Wedding Decor Ideas for a Lush Color Palette
by The Knot
In almost a year, you will be getting married. So be in the moment and feel the love. Don't worry about small things or things that aren't perfect. What will people be sure to notice? A stressed-out couple who has too much to do at the last minute. On your wedding day, try to relax, enjoy all the special wedding moments with your family and friends, and don't forget to eat. Ask any married couple, the time will go by quickly.