Romantic Wedding Proposal Ideas That We Love
May, 10 2022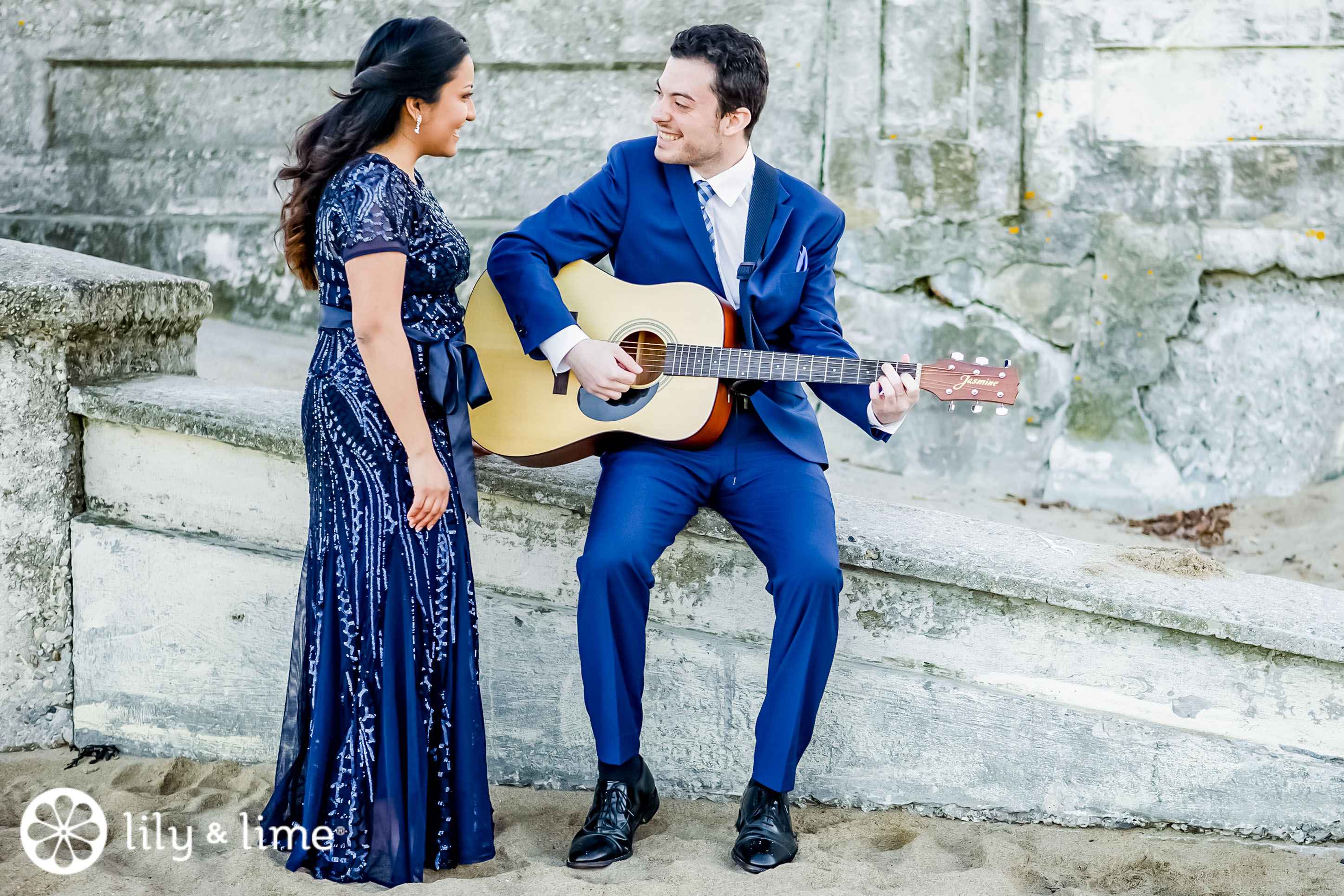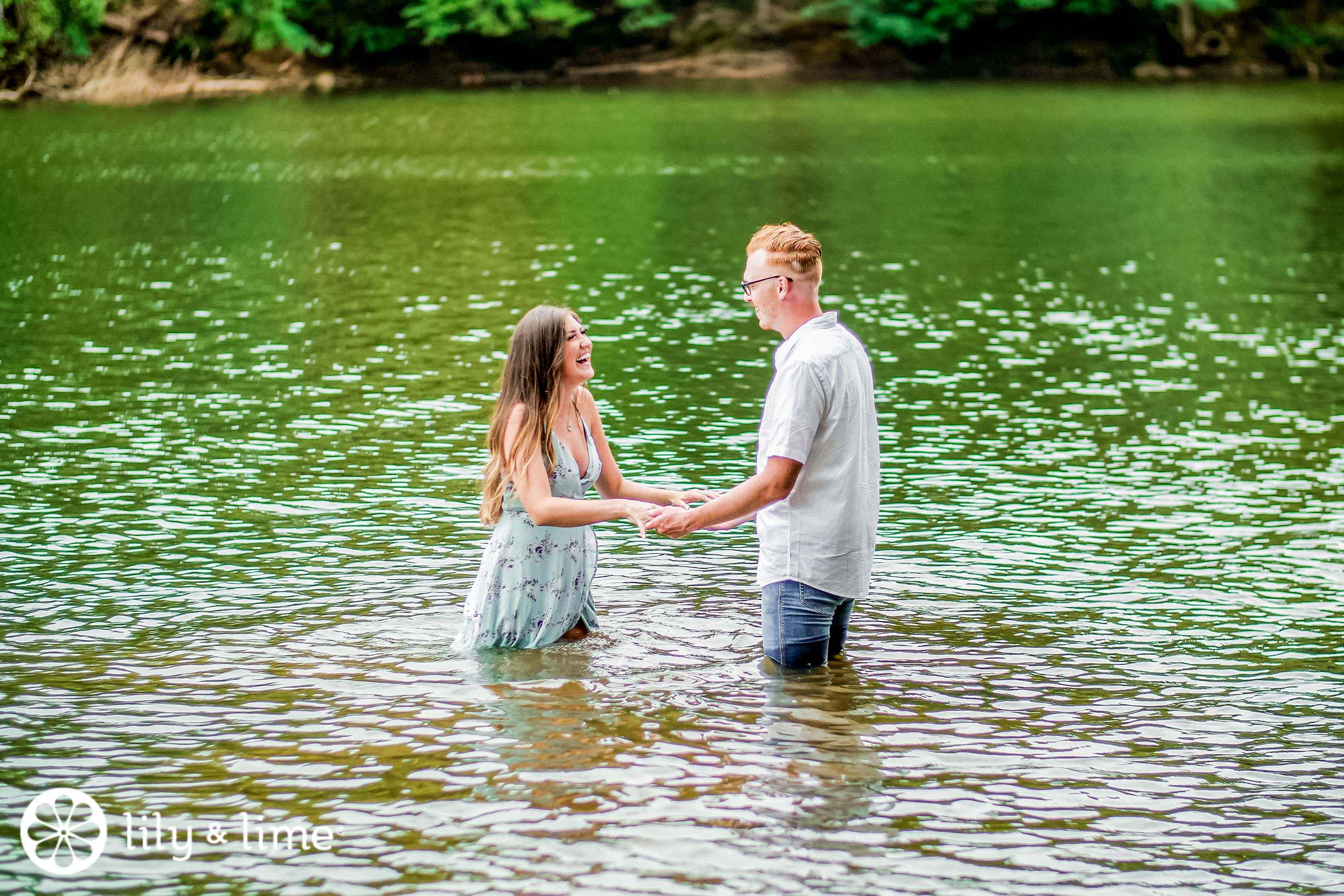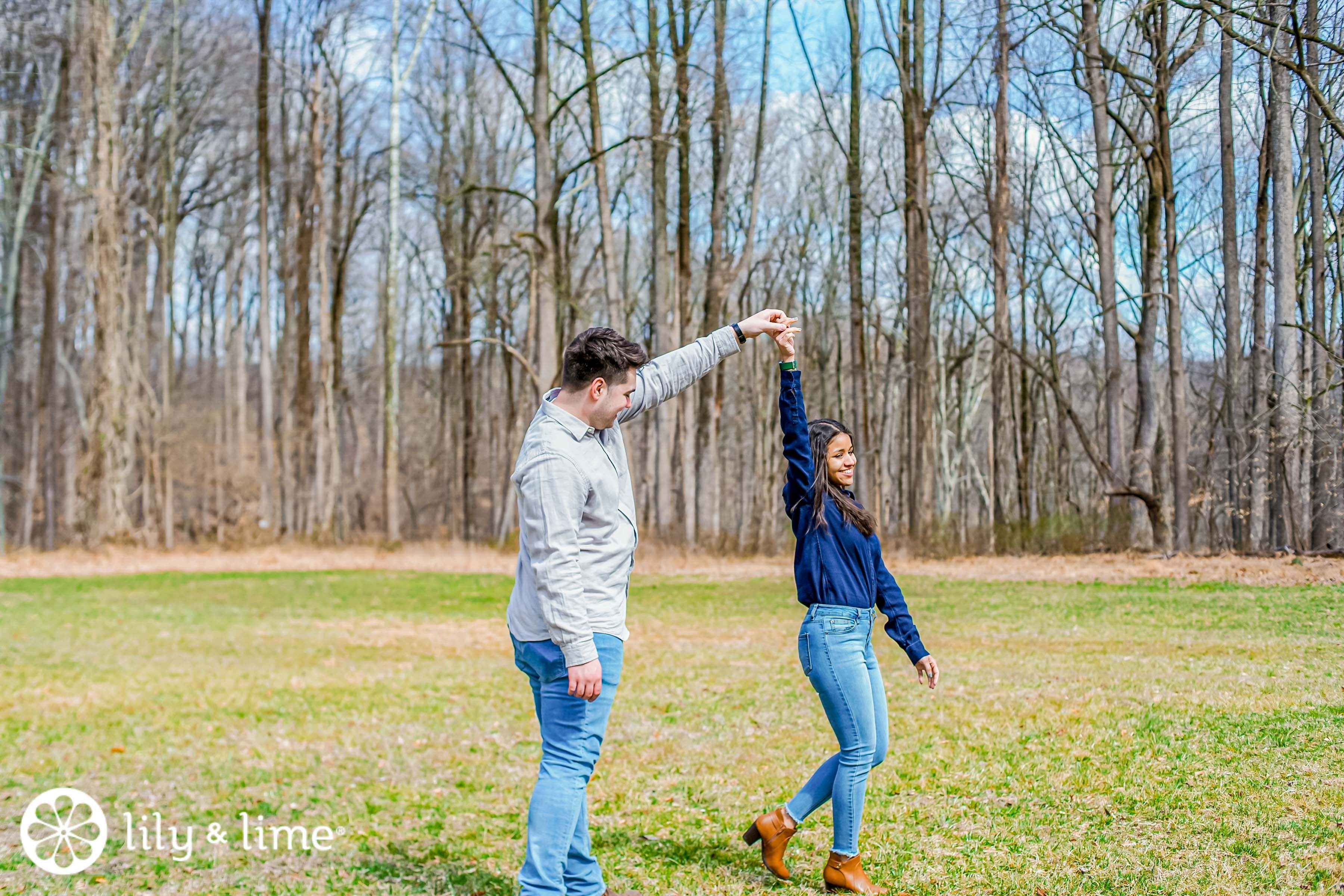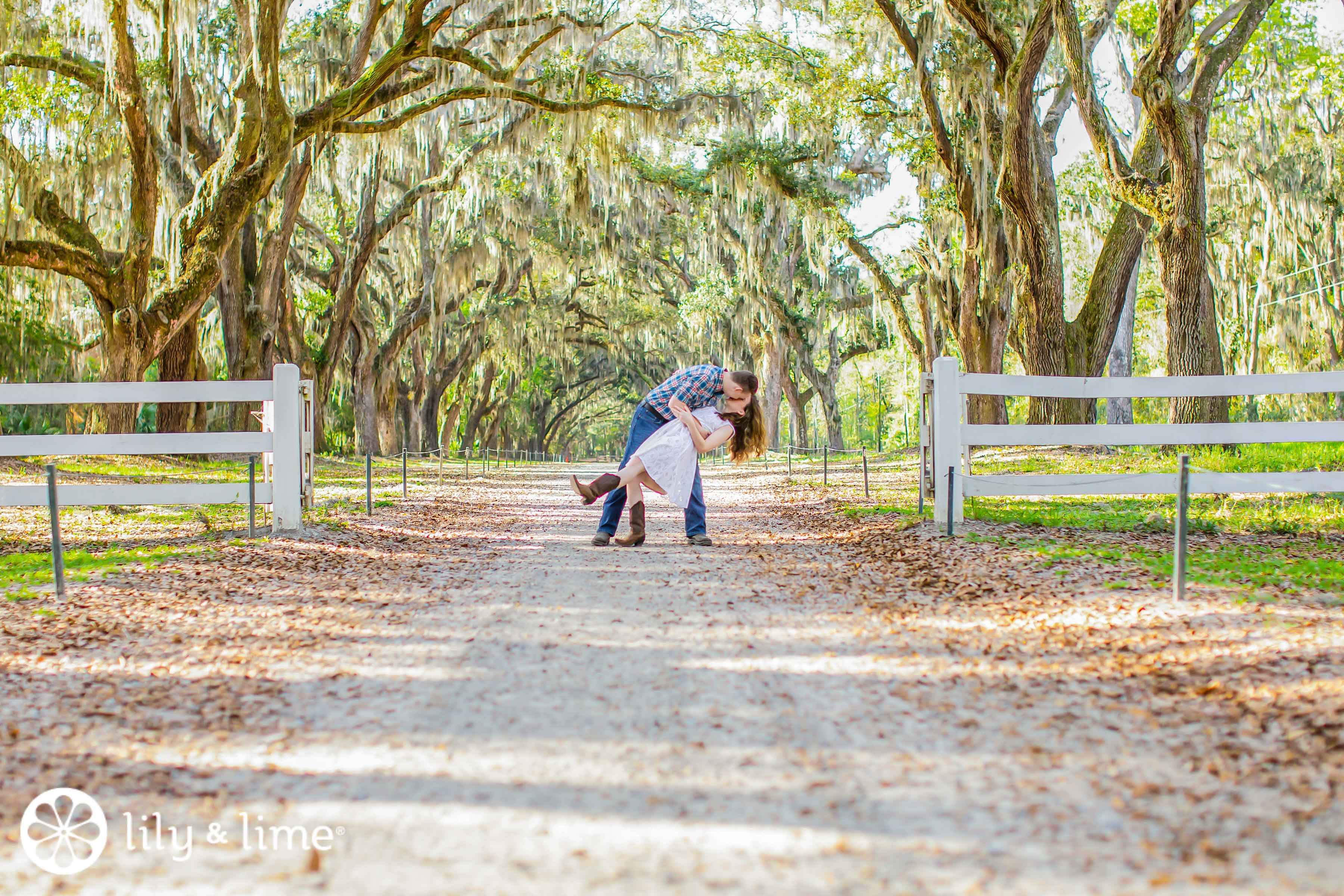 Talking about wedding proposals? Trust us, there are endless ways to do it. The marriage proposal is a cute and memorable story that you and your darling will remember for the rest of your life and will often share with others too. Planning an ideal marriage proposal does come with a lot of pressure. As we have been in the business of capturing love and romance in every form, our professional and affordable wedding photographers love capturing all those cute and romantic moments in great frames. When it comes to proposing the love of your life, there are indeed a million ways. From the classic rose petals spelling out "will you marry me"? to hot air balloon rides, the options are inexhaustible. But finding the one that works best for you and your darling may take a bit of searching.
If your partner is a bit quiet, low-key, and does not like to be under the spotlight, you can consider proposing to your sweetheart in a way that is special and private, perhaps at home or on top of an isolated mountaintop. But, if your partner is an extrovert and is a "more is more" kind of person, you can consider proposing to your partner with a loud flash mob, even a firework display will do wonders, or you can even consider proposing an action-adventure based outing.
As we have already mentioned there are ample ways to propose to your sweetheart, but if you need some help, we have got you covered. Check out this lovely blog on romantic wedding proposal ideas that are nothing but a great source of inspiration for your wedding proposal moment. Whether you are looking for something over-the-top or just want to keep everything simple and low-key, trust us, we have got this. Ready to start your happily ever after with the love of your life, keep reading our favorite and romantic proposal ideas!
Before we go ahead and share all the unique and romantic wedding proposal ideas with you, do you know the best way to propose to the love of your life? Well, the best way to propose to your sweetheart is the way that will be most meaningful and memorable for your darling. So, think well and go deep! Just think of all those cute and romantic memories that you both have created together since you both started going out and fell for each other. Now here comes the question, how can you bring those memories together or the things that perfectly define your relationship into an amazing proposal idea? The best and unique way to propose your love is one that feels special and unique to your relationship. If family and friends are a huge part of your love life, then just add them to your wedding proposal idea somehow! Did your soon-to-be-spouse mention something that they love or have always wanted to do or a place they wanted to go? Find a romantic way to make it a part of this very special moment of your life, and while you do all this, give chance to our professional engagement photographers to capture the romance in the best of frames!
Well, you can take something to figure out the above-mentioned things, till then we are going to enlighten you with some of the best and extremely romantic wedding proposal ideas. These wedding proposal ideas will surely blow your partners' minds and force them to say a big "YES" to you without any second thought!
Irresistible Cuties (Play along with your Fur Babies)
Is there anyone in the world who can resist cute things? Well, as far as we know, no one! With the help of cute babies or your adorable fur babies, you can pop the big question to the love of your life and expect your partner to squeal over their cuteness! This romantic wedding proposal idea is not only unique but is also adorable that your partner will automatically say "yes" without taking too much time. It will be a cute moment when either your paw baby or some adorable cute kid from your relative, asks for your partner's hand for the wedding. This kind of wedding proposal idea will surely add a sense of sincerity and too much cuteness and innocence to the proposal. To go above and beyond and want to have a one-of-kind wedding proposal that blows your partner's mind, you can consider hiring a trained dolphin and then ask your darling during a scuba-diving trip for a most romantic and memorable wedding proposal idea!
Memorable Photo Booth Proposal
As the shutter starts to click, all you have to do is pull out that beautiful ring and surprise your sweetheart! Surprises mean more when someone least expects them. And getting proposed to spend the rest of life together at a photo booth is something no one has ever dreamed of. There is no way your partner will be able to hide that surprised expression and you can also get them captured on camera as well, to preserve and cherish it for the rest of your life! Isn't it a romantic and extremely unique wedding proposal idea? Well, to add more to the surprise you can ask your family members and all your close friends to wait outside the photo booth and of course, a talented wedding photographer to document all those astound and surprised expressions in the best of frames!
Destination Wedding Proposal Idea
There are endless ways to make your wedding proposal worth remembering for the rest of your life! So, make it more memorable and cherishable by popping that important question during a holiday trip with all your loved ones. Well, it is not mandatory that it has to be somewhere far away, just a weekend getaway to a nearby serene and quaint location will do the magic! Just a pro tip, to make your wedding proposal extraordinary. You don't have to propose to the love of your life when you reach the destination, do it on the plane or in the car, to witness the best of your partner's reaction! Those tears of joy and endless excitement will be one of the best reasons to celebrate and pop the champagne bottle once you are in the city!
A Romantic Walk Down Memory Lane
This kind of wedding proposal idea is one of our favorites. All you have to do is create a collection of memories of you and your sweetheart, beautifully kept inside a box. Remember that romantic scene from the Netflix romantic movie "To All the Boys I Have Loved Before, Always Forever'' when Lara Jean created a beautiful box of all those cute little moments that she spent with Peter Kevinsky? That was a cute collection of memories to gift to the love of your life and then pop up the question that you have wanted to ask for so long. You can also consider leaving a note behind each photo and let your darling immerse in a nostalgic bliss before your partner gets to the question. A piece of romantic advice to make the whole scenario extra romantic! Before your partner starts opening photos, you can ask your darling to place a specific song, or your song together, to set a romantic mood for a walk down memory lane!
Propose With a Love Poem
Love poems are indeed damn romantic! If you are one of those literary couples, trust us, proposing the love of your life with some beautiful love poem is nothing but a remarkable and extremely romantic idea! If you think you are a creative person, all you have to do is create a poem or a short story ending in asking for your partner's hand in marriage with a beautiful wedding ring. Don't rush! Just patiently wait for your partner's surprised expression as your sweetheart reaches the end part of the poem or the story that you have created! But, if in case you are not a writer, you don't need to stress out! You can do one unique thing! You can just hollow out an old book, but the ring inside it, and ask your partner to read a specific page from the book, to get surprised!
Sing a Romantic Love Song While You Propose
Songs like, "Will you be my beginning, my middle, my end? Will you be mine?", and many others are just perfect if you are planning to propose to the love of your life with a romantic song! Well, there are endless romantic songs out there that you can choose when you are asking the most important question to your darling! One of the best and extremely romantic ways to express your love to your soulmate is through love songs! At times, words are just not enough to express the way you feel for your partner, and a love song does all the magic! Sing them a song, if you can write something of your own, especially for this moment! Trust us, your partner will not only be amazed but will be head over heels in love with you and the moment!
A Concert Proposal
If there is a band which you both adore so much and are a great fan of, and by any chance that bands decide to hold a concert in your city, then trust us, there nothing will be more perfect than popping the question there only! This is the perfect time to propose and slip that lovely and expensive diamond ring on your partner's ring finger! All you have to do is once the favorite song plays, sneak up behind your darling and present the ring carefully! If your partner is a "more is more" kind of person and is a huge fan of grand and dramatic proposals, then you can also ask to get up on the stage and propose to your sweetheart with all the crowd watching and of course, hooting with full enthusiasm!
Written in the Stars
Nothing in the world is more romantic than popping the most important question to the love of your life while stargazing or under a starry sky. Ask your partner to start their happily ever after with you during a visit to the planetarium while stargazing in the night skies. This kind of incredible and romantic setting will make the whole ambiance more inviting and romantic for your wedding proposal! To make the moment more memorable, you can also get a star dedicated to your spouse as a present to remember the proposal moment for the rest of their life!
Propose Your Partner at Disneyland
We don't think there is anyone who can ever resist a wedding proposal at the happiest place on earth. Getting proposed to by the love of their life at Disney Land is nothing short of a dream for most brides-to-be! Especially for those, who have always dreamed of a fairytale kind of wedding. To make your wedding proposal a memorable moment for your partner's life, then all you have to do is wait until evening and then propose under a sky full of exploding fireworks for the maximum and whimsical setting. You can consider going on your knees while wearing Mickey Mouse ears or just propose to your lady love in front of Cinderella's Castle and give her own Cinderella fairytale story to cherish for the rest of her life!
Radio Station Proposal
Let the world know about your proposal and also seek inspiration for their wedding proposal! If you and your darling often take car rides together, then we are pretty much sure that you both have a favorite radio station that you both love to listen to on the way. If it is a morning show, call the radio station, and just ask them if the host could deliver a romantic proposal on your behalf. This will indeed be a great way to ask your lover to spend the rest of her life with you. There is no way that your partner will not get overwhelmed when the whole city is waiting to hear the answer!
These are some of the most unique and extremely romantic ways to propose to the love of your life for a happily ever after! One final tip, all you have to do is just be sure that you have hired a team of professional and affordable wedding photographers and videographers to document the loveliest moment of your life in the best of romantic frames. This way, the footage can also be shown on your wedding day and you will also have something way too precious to look back upon after years of your happy marriage!