Wedding Reception Games and Activities To Welcome Spring
March, 10 2022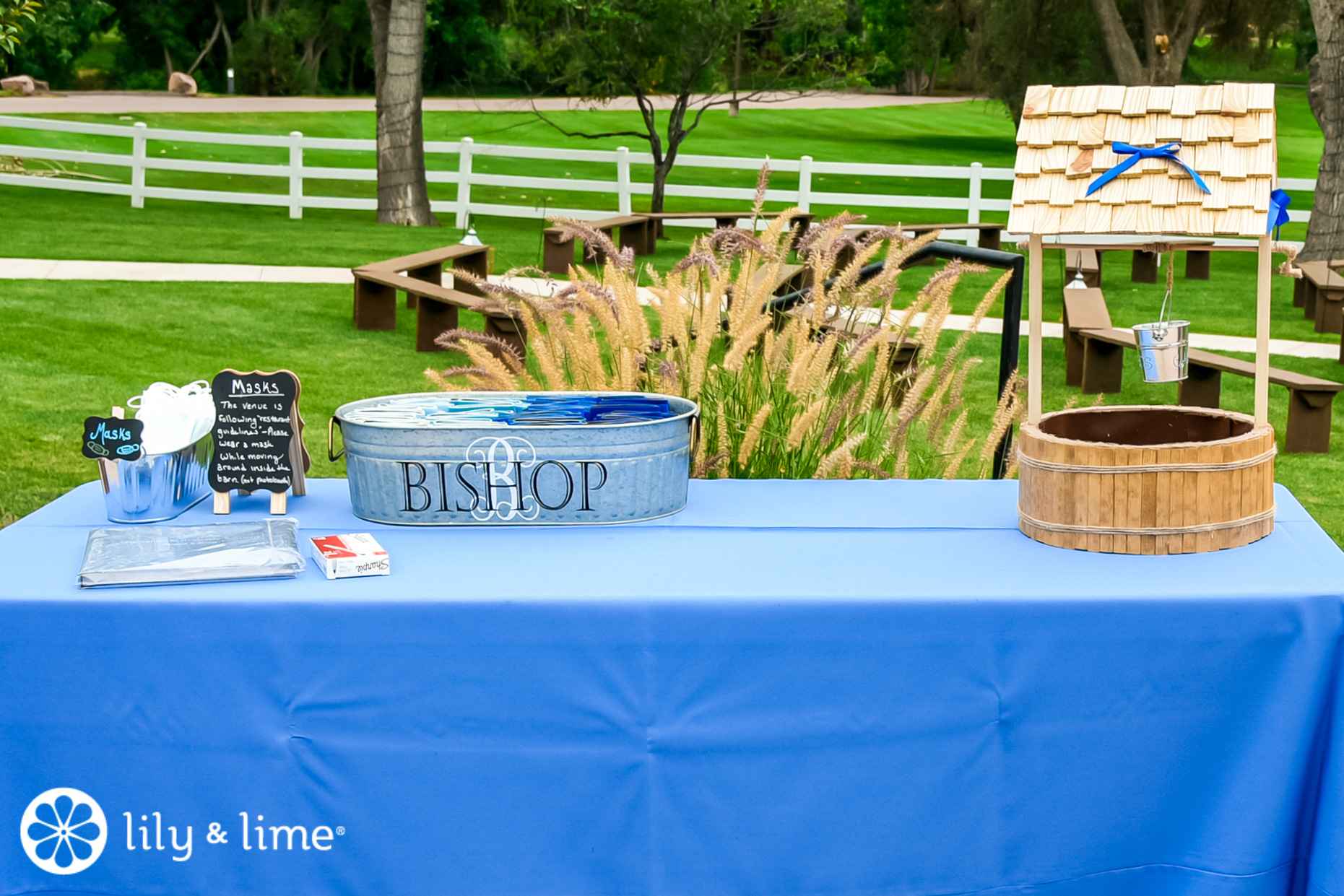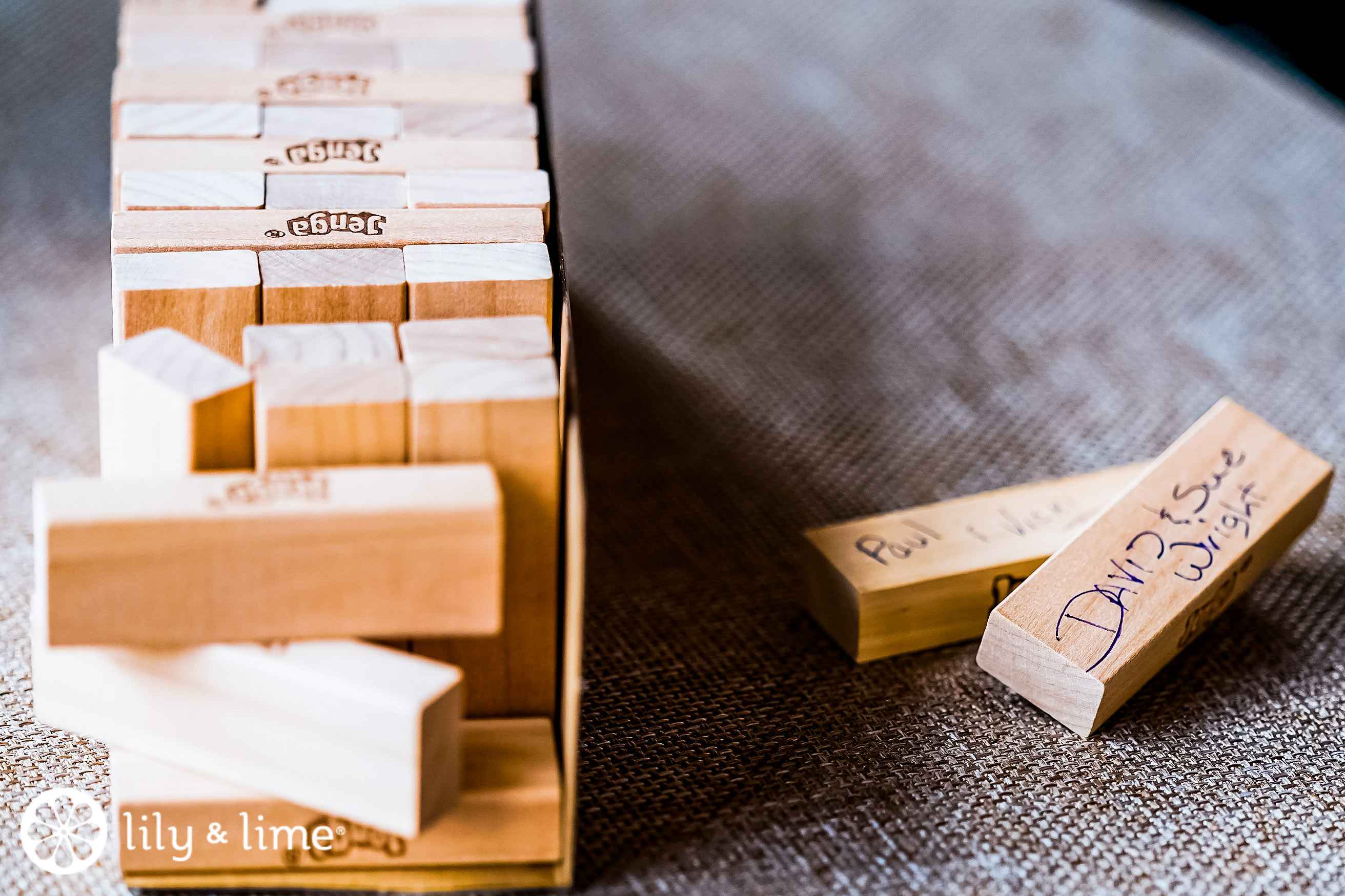 Your wedding day is fast arriving and everything is falling into place like the perfect colors in a canvas to create that perfect picture. So you have the perfect color palette ready for your wedding day, and a gorgeous wedding dress picked which promises to impress your special someone. There is that perfectly curated wedding reception playlist you want to be played as you sway with your groom during your first dance, and the menu has been meticulously debated on, tasted, and finalized to leave a smile on your guest's face. While all of that is amazing, what you really want is a wedding which is memorable and fun for everyone, not just the couple getting married. This might take a little extra planning, and a bit of foresight, but arranging for a fun evening full of activities and games to engage your guests on our spring wedding can be the best thing you have done for your wedding day!
Not only will it help create valuable memories for not only you and your spouse, but also for your lovely guests, it will in fact also make perfect opportunities for some amazing photo opportunities. Most of these things don't cost much and can be quite easy to DIY! Also, with a spring wedding, it's only an added bonus that the weather is usually beautiful outside this time of the year, providing the perfect opportunity to spend time outside, especially if you have a wedding venue with outdoor spaces. Having your wedding guests engaged in wedding activities not only keeps them from getting bored but will also diffuse any anxiety or impatience as you transition from your wedding ceremony to wedding reception smoothly. It allows you enough time to either change into a comfier reception dress, pose for some couple portraits around the property, or touch up your makeup, while your guests are all happy and taken care of! Here are some of the fun wedding games that we can think of for a fun spring wedding.
Dart Art Station: A dart art station is a fun afternoon wedding reception entertainment idea for artsy couples and guests. Attach a few dozen or more water balloons half-filled with paint to a huge, blank canvas mounted on the wall. Set up a dart shooting station at a safe distance, because no one wants paint splattered on their fancy clothes. Alternatively, you can just fill the balloons up with water and provide raincoats and rain boots. Friends and family may also toss darts at the canvas, causing the paint inside the balloons to pop and spatter, producing a one-of-a-kind sculpture that you can keep!
Custom Snapchat Geofilter: If you use Snapchat, you've definitely noticed that when you visit certain sites or events, new filters that are specific to that location become available. These are called geofilters, and making one for your wedding reception is really simple. The size of the area where the geofilter will be available and how long it will be up influence the price. A bespoke geofilter that spans around 20 square feet, which will cover a good portion of your reception area, and costs quite less too! Set up a sign for your social media-savvy visitors to see, and they'll be snapping away in no time!
Bride and Groom Trivia: Find out how much your guests really know about you and your sweetheart! Leave a cute sheet with some pop quizzes about the two of you at each guest's seat and they may be multiple-choice, true or false, or fill-in-the-blank questions. Guests can answer the questions anytime they like, and the emcee will read the responses later. At each table setting, place a tough fill-in-the-blank trivia card with fun questions about the newlyweds. As your dinner guests take their seats, engage them in a lively trivia game at the table. The first person or couple to successfully finish the questionnaire will receive a dessert or reward. To allow each table to play at their own pace, announce the answers at the start of dinner or leave an answer sheet near the centerpiece.
The Shoe Game: The shoe game is quite a popular wedding activity. Place the bride and groom on the dance floor side by side for a classic game of trivia about their new spouse. During the reception, two chairs are put back to back in this developing practice. The bride and groom take a seat facing each other and exchange one of their shoes in each hand. The partner puts up the shoe for who most accurately fits the statement while playful facts or questions about the relationship are spoken aloud over a microphone. As opposing viewpoints emerge, hilarity follows. This game can be really fun and involves both the couple and the guests.
Photo Scavenger Hunt: Send your visitors on a photo scavenger hunt to find the finest photo opportunities! Make an award for the person who finishes their list the fastest. Include a list of interesting prospective moments from the day if you're encouraging visitors to take photos throughout the night. Include elements like the bride and groom stealing a kiss or crazy dance routines. This allows attendees from all groups to get to know one another while also adding a fun element of competition to the evening.
Giant Jenga: What fun it is to stop a four-foot Jenga set from collapsing! To win, be the last player to maintain the blocks standing, which is suitable for both adults and children. To make your own life-size Jenga set, cut 54 equal-sized pieces from a two-by-four-foot beam. Paint each block in your wedding colors before the big day. Each team takes turns removing one brick from the stack and adding it to the top of the tower. If the tower is particularly tall or hefty, pair young children with adults.
Ring Toss: Divide into two teams and toss each ring onto the hooks of your opponent. For a fun wedding twist, use bottles of wine! Go to your local craft store and buy two sets of five wooden rings. To distinguish the teams, paint each pair with two of your wedding colors. Use basic dowels on a long two-by-four foot beam to hold six bottles in an old-fashioned milk box. During cocktail hour, lay the board out on the lawn for some ring tossing fun.
Wedding Pinata: What could be more enjoyable than cutting into a wedding cake? Hitting a piñata with a wedding cake theme and tonnes of tasty sweets, of course! To add a little whimsy to the dessert hour, choose an exquisite or absolutely goofy piñata. The groom and bride are blindfolded, and the goal is to see who can break through the pinata and release all of the sweets or gifts within. Include bags or little to-go boxes for every one of the children to collect their loot.
Best Photo Booth Contest: Make the photo booth a little more competitive! The pair chooses the funniest snapshot from the evening at the end of the night. Encourage guests to be as outrageous as possible when posing in the photo booth. For quick viewing, many photographers will print the photographs into a scrapbook. Before the end of the night, either the guests or the bride and groom can choose their favorites.
Balloon Pop Wall: Balloons can be so much fun! Guests are invited to search for messages and gifts behind a wall of balloons just waiting to be popped! Attach a colorful collection of balloons in a festive design to a huge cork board. Instruct each guest to pop one balloon with a safety pin. Every balloon has a hidden message, an instruction, or a surprise inside! Give a few lucky poppers first dibs at the dessert table or their own champagne toast.
Wedding Hopscotch: Allow the youngsters to demonstrate how it's done! During the reception, provide chalk or tape for an outside hopscotch tournament. Set aside a space for both children and adults to spread out and play hopscotch. On a grassier terrain, use multi-colored tape or chalk if possible. For more intricate games that can be played on a hopscotch course, make sure to incorporate sandbags.
Giant Connect Four: Make your own life-size version of this childhood favorite and add it to your cocktail-party lawn games list. To make an adult-sized version of this childhood tic-tac-toe-inspired game, drill 35 huge holes, five down and seven across. Guests slide colored discs into the slots with one player on each side in the hopes of getting a four-in-a-row combination before their opponent. For the children who will be attending the party, provide the smaller version.
DIY Tic Tac Toe: Festively painted pebbles and a DIY fabric tic-tac-toe board are included in this simple and natural addition to outdoor games. Hand-painted rocks and a DIY board for easy setup and play, making it ideal for simple outdoor cocktail hours and weddings with children. Set up the boards across picnic tables to allow guests to engage in a friendly competition while enjoying some wine and discussion.
Corn Hole: You can't go wrong with the classic corn hole game! The classic sandbag game can be adapted for a groom versus bride theme and is perfect for an outdoor cocktail hour. Carve one hole on the top of each team's game board by angling two large rectangles of plywood several inches from the ground. Each round's purpose is to bury as many sandbags as you can in your opponent's target. Customize the corn hole set to fit the colors and theme of your wedding! A perfect game for adults and children!
Find the Guest: This is a great game to get your guests mingling with others, especially if you have several different groups in the mix. Send everyone on a socializing scavenger hunt after filling out a questionnaire with intriguing details about the individuals in the room. Play a "guest finder" game to start new conversations. Encourage conversation among guests as they begin their cocktail hour or sit down to dinner by stating fascinating facts about the people in the room. To finish their questionnaire faster than their peers, everyone must mingle.
Cake Smash Bets: Who will get a wedding cake smear on their face? Allow the guests to make the final decision! Set out jars for bridesmaid and groomsman bets. During the otherwise-harmless cake cutting, one of the bride or groom will almost certainly go for a cake smash. Allow visitors to vote with monetary presents to the couple's honeymoon fund to participate in this amusing occasion. Whether the bride or groom gets cake on their face is decided by the jar with the biggest amount!
Wedding Toast Bingo: Make the wedding toast an activity in itself! What will be spoken during the evening's toast portion? To keep your guests guessing, place bingo boards on each table. Every maid of honor and best man speech has a few common sentiments. Make bingo boards for each dinner dish and invite your guests to participate. Remember to have bingo chips on hand, as well as a fun award for the first person to reach bingo!
Marriage Advice Cards: At the dinner table, place a set of cards encouraging guests to provide their own marriage advice for the newlyweds. Guests of all ages offer unique marital counsel to the couple as they embark on their new adventure. Include a spot for guests to write and place their advice cards, which you can subsequently make into a one-of-a-kind guest book. Arrange a wine bottle for each approaching anniversary and invite guests to fill out cards for each milestone year as a particular touch.
Witnessing so many friends and family members gathered in one area is one of the most memorable aspects of your wedding day. A wedding is not only a time to celebrate your new marriage, but it's also a great time to let loose with the people you care about. It is the day you get to get all the people you love so dearly under the same roof, all happy and celebrating a day that is so important to you. It is a day you get to see relatives you don't get to connect with as often as you would like, whether it's your favorite aunt who can't travel as often now or a best friend from high school whom you still call every Sunday. Fun wedding games of all kinds enliven the evening, bringing a sense of childish wonder to the proceedings and allowing guests to mix and chat, merging old and new friends, dear colleagues, family, and new family-in-law in a happy mix!