We Love Pastels for Fall & Winter Weddings
November, 16 2021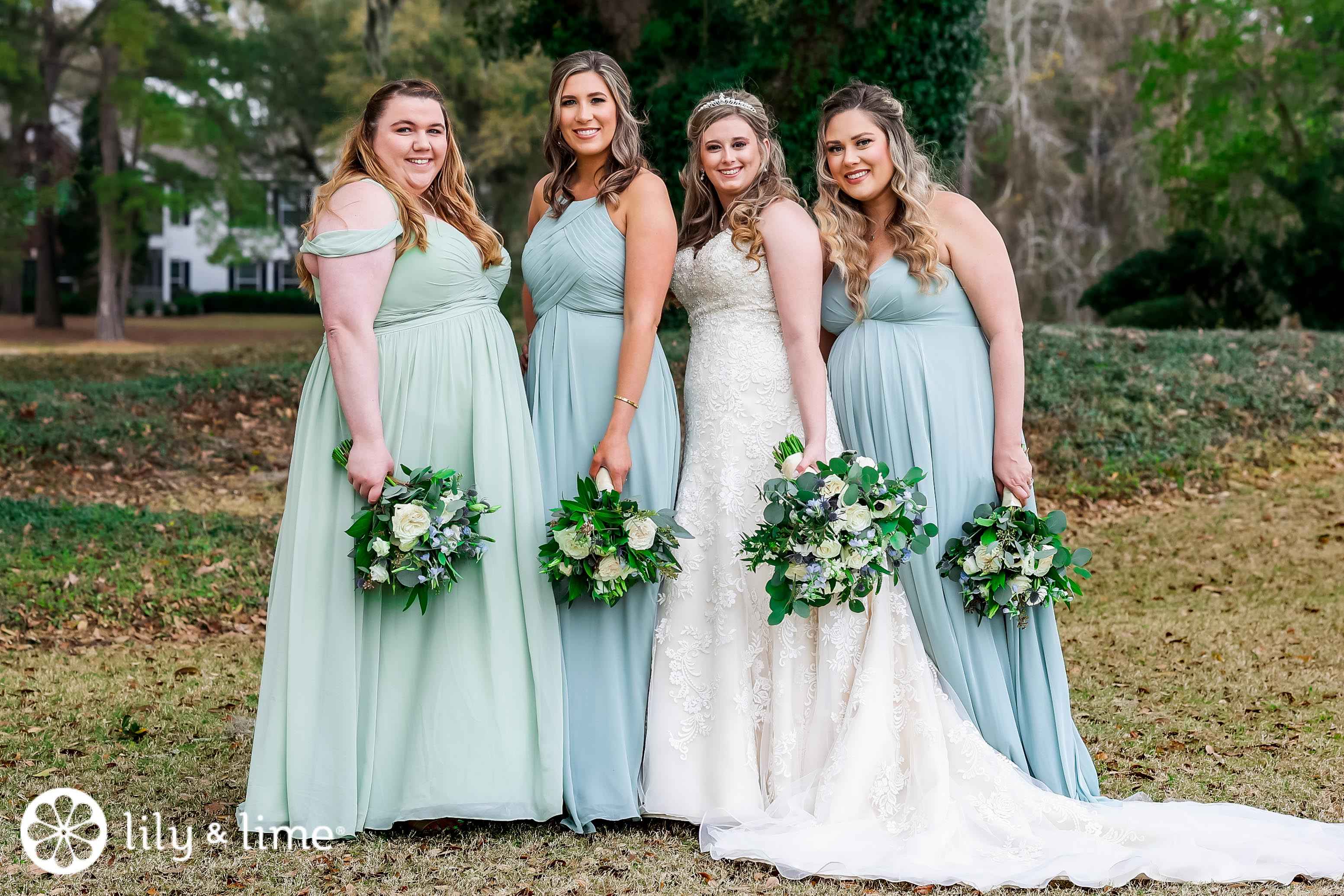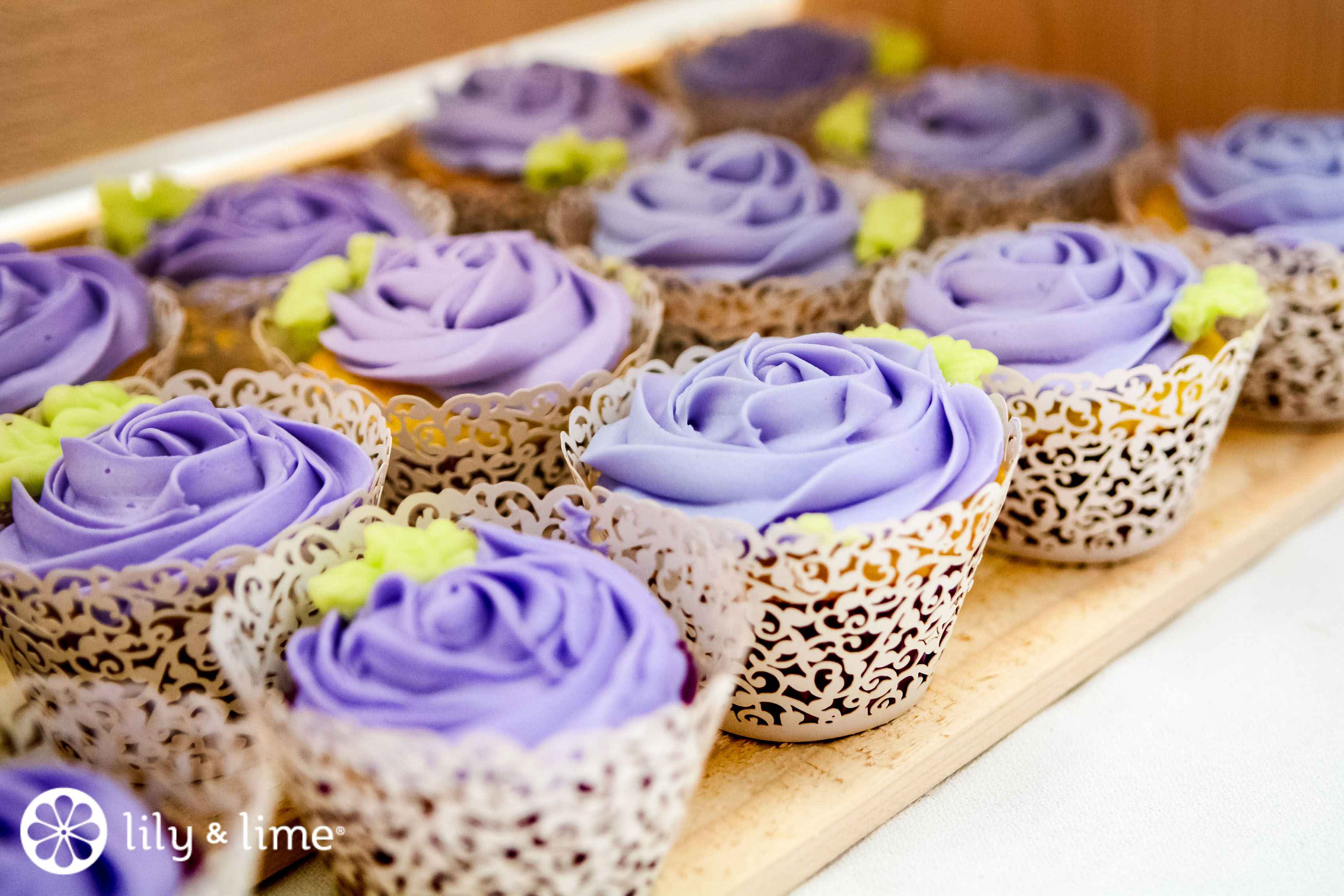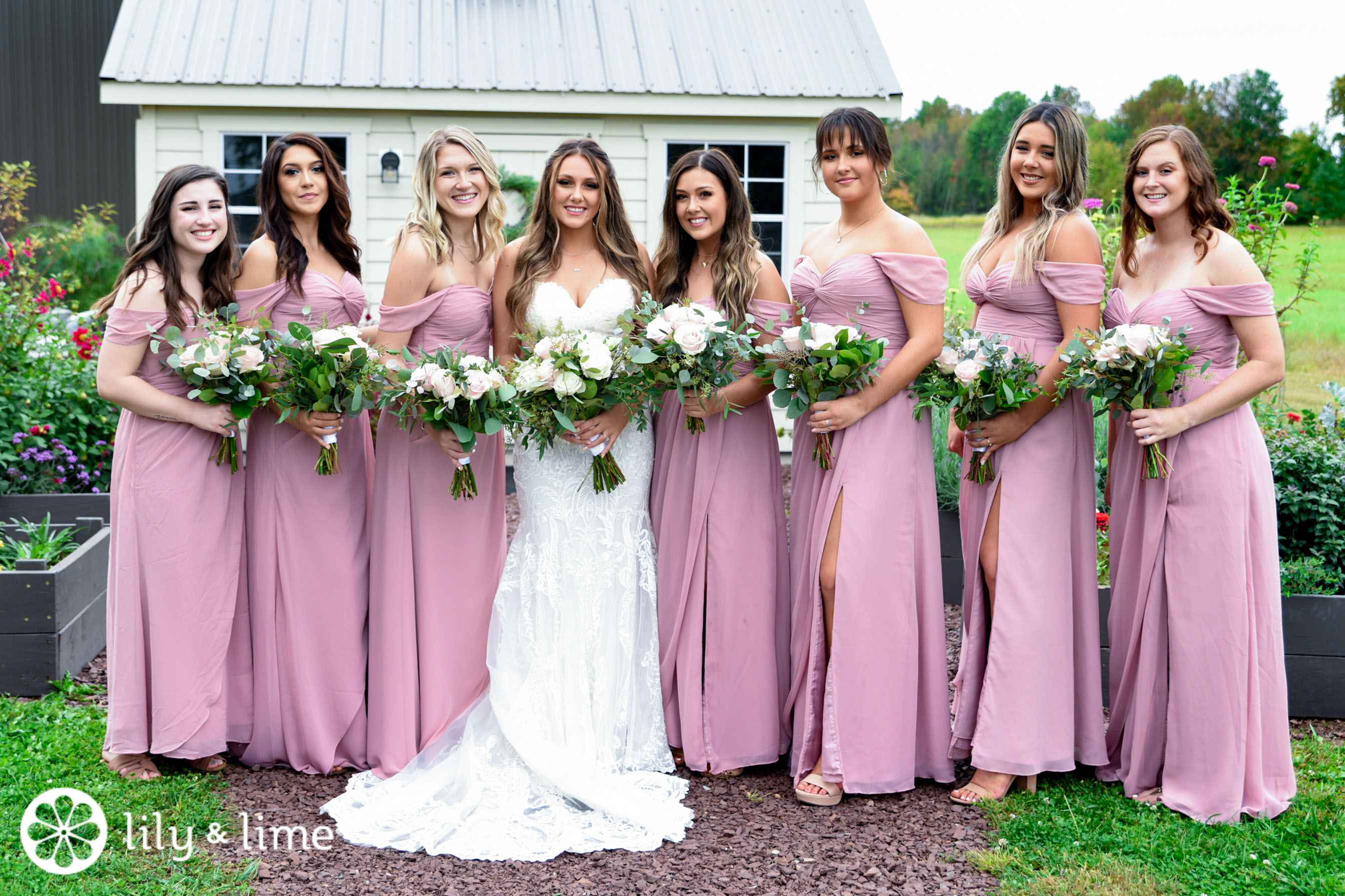 Whenever one says "pastel", the first image in your mind is not exactly of a cozy autumn morning or a winter evening! Instead, you will most likely be thinking of spring days filled with a mild breeze and colorful carpets of flowers or warm summer days with beach lounging and blue skies. It is just how it has been, and the magazines, movies, and songs have added to the concept of pastels only being a warm-weather color. Soft pink, mesmerizing lilacs, buttery yellow, and baby blues, all reserved for only half of the year. Now isn't that a waste of a color palette! How about pastels for fall and winter? Hear us out!
It is common knowledge that most couples steer clear of pastel wedding color palettes after the summer is over, transitioning to the richer, deeper hues that suit the season more instead. However, you will find that there are no etiquette rules declaring that you can't choose a pastel color palette for a winter wedding, and the decision is just something that is purely mood-based. However, if you haven't explored the potential of pastels in cold-weather weddings, get ready to be pleasantly surprised! While the pastels have a light and airiness which is amplified by the warmer months, it sure wears a different mood in the fall and winter. The soft playful pastel instantly becomes enchanting, snow-touched, and delightful when used in the colder months. Seeking inspiration from Disney movies and fairytales, the pastels are moodier on colder days but still as magical! Also, since it is so unexpected and fresh in the winter, pastels in the fall and winter can be new, exciting, and instantly alluring for your guests!
So give the warm tones, and the beiges and browns a break, and explore all the different reasons why you should choose pastel over dark moody hues and warm browns for your winter wedding.
White winter weddings: Maybe it's the way your dress blends into the snowy backdrop or the ethereal look that pristine surroundings offer, but there's something really memorable about an all-white winter wedding. To make the wedding aesthetic and very pleasing to the eyes, you can also have your guests wear pastels, or you can do the opposite and have everyone wear winter whites while you match them, and your wedding party dress in different shades of pale pastel hues.
Unexpected is fun: When you declare you are hosting a fall or winter wedding, your guest will already expect warm hues associated with the season, jewel tones, or dark moody blues and greys. Just imagine their surprise when they walk into a pastel winter wonderland! This is a fun challenge to undertake and the look on your guest's faces will be worth it all! Swap the gold and reds with softer blues, cotton candy lilacs, and whipped pinks, and let your creative side come out to shine!
A palette for your venue, not season: If your wedding venue boasts a wide and light-filled area with lots of natural lighting, white walls, and light wood accents, a pastel wedding will feel right at home, and complement the venue perfectly, whether or not it is the winter! The aim should be to keep the venue and the surroundings into consideration and mimic the white snow sprinkling ground outside with your dress, the decor, and the flowers, making sure everything is feeling in-tune with nature's existing color palette. We don't want to clash, do we?
Choose more than two! The good thing about pastels is that you won't be exhausting the color allowance if you choose more than two colors! So don't limit yourself to one or two colors for your pastel winter wedding! A smaller color palette can be stifling, so pull in a range of your favorite pastel hues or pull off a pastel rainbow theme. Considering the colors are pretty soft on their own, nothing will clash and everything will still look soft and pretty as intended. So go all-in with the pretty pinks, cloudlike blues, sunshine yellows, and the muted lavenders and still create a cohesive look.
Add high contrast to the pastels: While the pastels look pristine and enchanting, you can also add pops of rich, bold color, drawing in a contrast that can create a beautiful picture overall. So, go ahead and add pops of purples in the lavenders, add dark green to the light sage green hues and watch the magic unravel! You can also add contrast with pops of metallics, matte blacks, or rich burgundy color. Do this sparingly though, as the last thing you want to do is overwhelm your gorgeous pastels!
Perfect for postponed nuptials! The last two years have been the testimony for how plans have a way of going awry in the most unexpected way and while you might be dreaming, planning, and scheming for a pastel wedding in spring, the universe might have other plans! If you had to shift your wedding date to a different season, but you have already committed to the theme in mind, do you really have to change and come up with a completely new color theme? Not really! A winter pastel wedding goes on to show that a theme doesn't have to be defined by the season outside and can be made to mold every season with a bit of creativity!
Ways to incorporate pastels into your fall or winter wedding!
Winter blooms: The best way to pull through any of them is through the flowers and there is a lot you can do with the pastel flowers in winter. Invite drama by going for over-the-top floral installations and extreme floral arches, as it takes the sweetness and grandeur of pastel flowers and amplifies it to suit the winter mood. Pair your pastel flowers with evergreen foliage and eucalyptus for a frosted and snow-touched look! If you like the dreamy vibe that a baby's breath lends, go for paint-sprayed baby's breath blooms in pastel hues so that you have clouds of pastel blooms adorning your wedding setting, adding a whimsical look to your special day! Some of the winter blooms which are perfect for a pastel winter wedding are hydrangeas, pastel roses, peonies, snowdrops, English primroses, and cyclamen! With the barely-there hues of winter pastel flowers, you will find that half the job is already done.
Cozy decor: No matter what is your color palette, you can always add your special details to make it more compatible for the season. To pull off the pastel winter wedding, go for decor pieces that are not only pastel-themed and easy on the eye, but also add touches of the winter wonderland, like sparkles, snowflakes, fur accents, and warm lights. While pastel alone can speak of spring and summer more loudly, but when paired with soft and cozy accents which makes winter the magical time that it is, you will see the winter pastels come alive in a unique and beautiful way! Add texture and warmth, add more layers to your decor and sprinkle coziness wherever possible, and the difference can be significant!
Pastel ensembles: The outfits set the tone of any theme, and it is no different for a winter pastel wedding! While you can stick to the gorgeous winter white bridal dress, your bridesmaids can pick a pastel hue each, creating the perfect orchestra of the most gorgeous pastel rainbow! Not ready to commit to all the colors? You don't have to! Pick a couple of colors that you will want to bring to your wedding party and stick to those! You can also do different shades of the same color, going the ombre way! Your groom and the groomsmen can get dressed in grey or black suits and a pastel touch is added through the bowties and the boutonnieres will bring together the look beautifully! If the elements of the winter season make you chilly, commit to warmers and extra layers like shawls, shrugs, fuzzy capes, and pastel knits! Winter weddings also allow flexibility of playing with texture which means you can have your bridesmaids dressed in voluminous and textured dresses, plush velvets, and thick silks, something the warm weather might not permit!
Little touches: While the colors are crucial it is the little touches here and there that make a winter wedding cozier, irrespective of the bright and breezy color palette. We are talking about cozy mismatched plush seating, knitted throw blankets in pastel colors, seasonal warmers like mittens and socks, and warm beverages. You can have a hot cocoa bar in place with pastel marshmallows and sprinkles, and cozy campfire setups with smores. It goes without saying that the feeling of coziness and warmth which is so dear in a winter wedding can be recreated in any scenario just with a little bit of creativity and hygge!
Sweet stuff and the cake: We all know how famously desserts and pastels go together! One of the easiest ways of inviting the pastel hues to your wedding reception is with the dessert table. Go all Marie Antoinette with blushed pastel cupcakes, truffles, macarons, and snowflake cookies, and your winter-appropriate sweet table is ready for entertaining. As for the cake, there are so many different ways you can go about it, from naked cake with traces of pastel hues and woodland forest accents like pine foliage, pine cones, berries, etc. You can also go all frozen-inspired with icy blue and white cake with silver accents, icicle, and snowflake details.
Lighting: The lighting in a winter wedding is extremely crucial and something that has to be paid close attention to. It is especially true when the theme of the winter wedding happens to adhere to pastel colors. Winter weddings can easily be translated into two words when it comes to lighting- candles and fairy lights! Don't hold back as you warm up the place in flickering candles and the golden glow of fairy lights. It proves to be a worthy opponent to the pastel hues, warming up the color palettes slightly, making it more winter-appropriate and festive. So line up the aisle with tall white candles, and lace the tablescape with flickering fairy lights, and suddenly you will find that everything has come together like a dream
Drinks: What is more dear in the winter than the lazy tendrils of steam rising from a piping hot drink? While it can be a little challenging to do pastel drinks for the cold weather, there are many ways you can go about it. You can have a hot bar with hot cocoa with marshmallows and snow-like whipped cream, caramel coffees with snowflake marshmallows, and other such deliciously decadent warm drinks. If you can't dress up the drink, it's safe to say that you can always go for pastel drinkware, stirrers and napkins to match the vibe.
Wedding favors: Stay true to the theme and the chosen color palette by committing to pastels for your wedding favors. You can go several different ways when it comes to wedding favors whether it is pastel bath salts, hot cocoa kit with pastel marshmallows, baby blue snowflake cookies, personalized pastel M&Ms among many other options. You will have a lot of fun putting this together because when you really look into it, there are so many things that can potentially fit into your theme!
Table setting: Table setting is one of those areas where most of your wedding decor comes together. This is also the easiest way to start putting together your pastel-themed touches. You can go for lush greenery, berries, and acorns for a woodland paradise theme while complementing it with pastel blues, sage screens, and baby pinks. This can be an unexpected approach to pastels and will make them look more at home.
Sometimes all it takes is a change in perspective and a change in setting for you to rediscover something that you already love! Maybe you already loved pastel when paired with light and airy breeze and the warm sunshine on your skin, but this is your window to reimagine the pastel hues against the snowy background and the powdery soft winter sun. Unlearn what pastel you have known till now and relearn what it could be. Because colors are not limited to a season, no matter how much we urge them to be. So be prepared to be pleasantly surprised by the softest pastels in your cold-weather wedding!