A Barn Wedding Saga to Steal your Hearts
October, 16 2020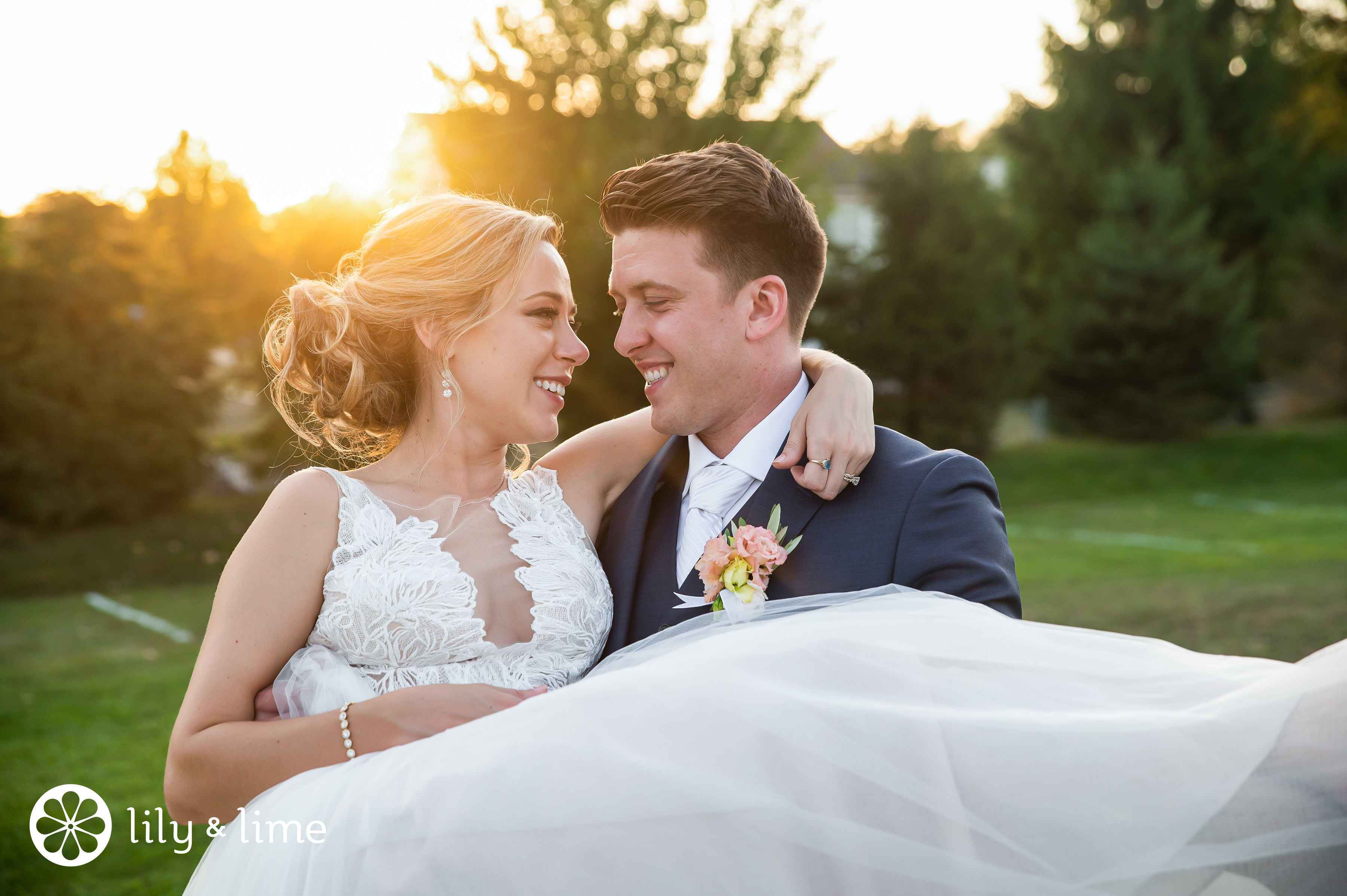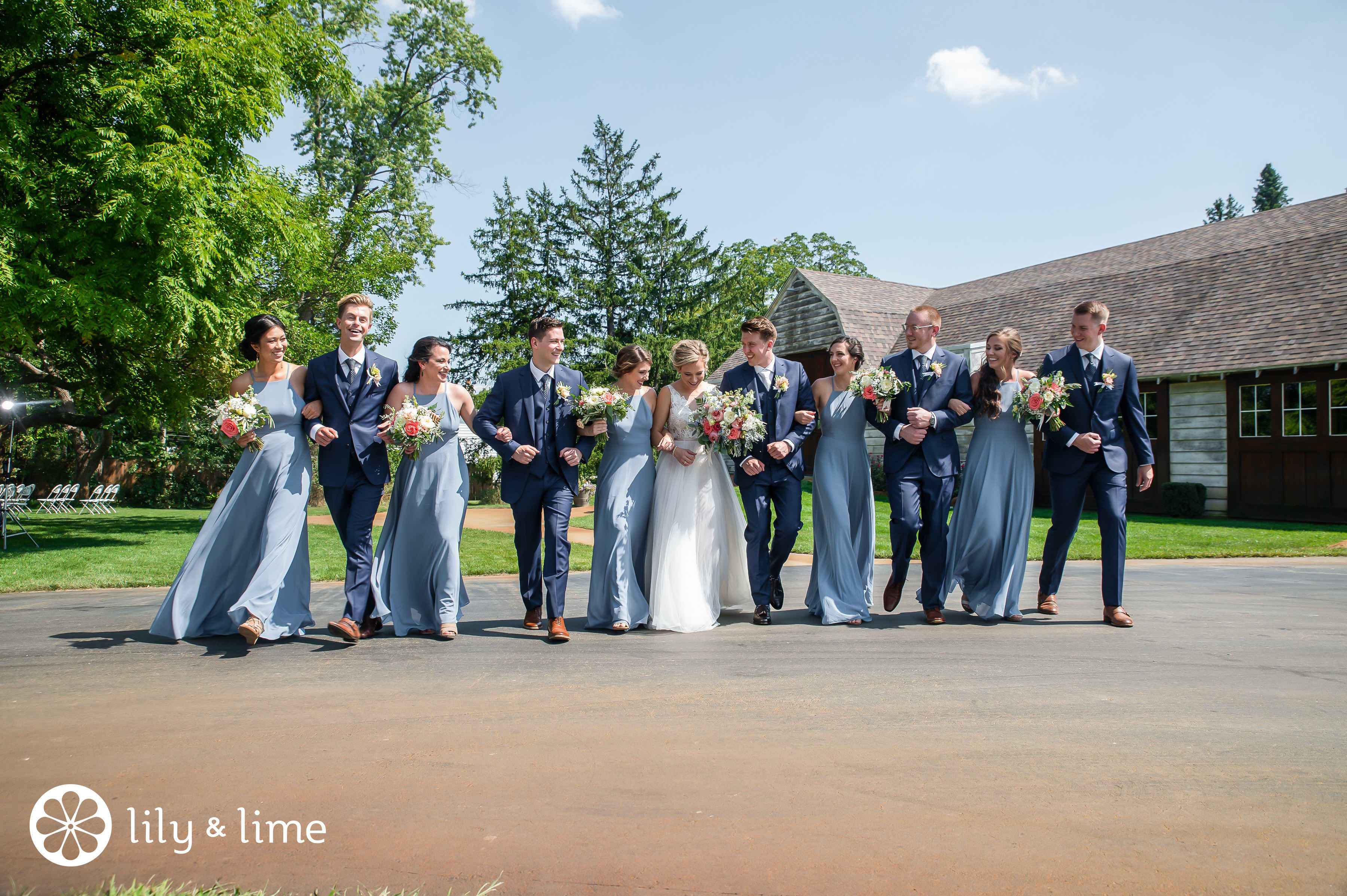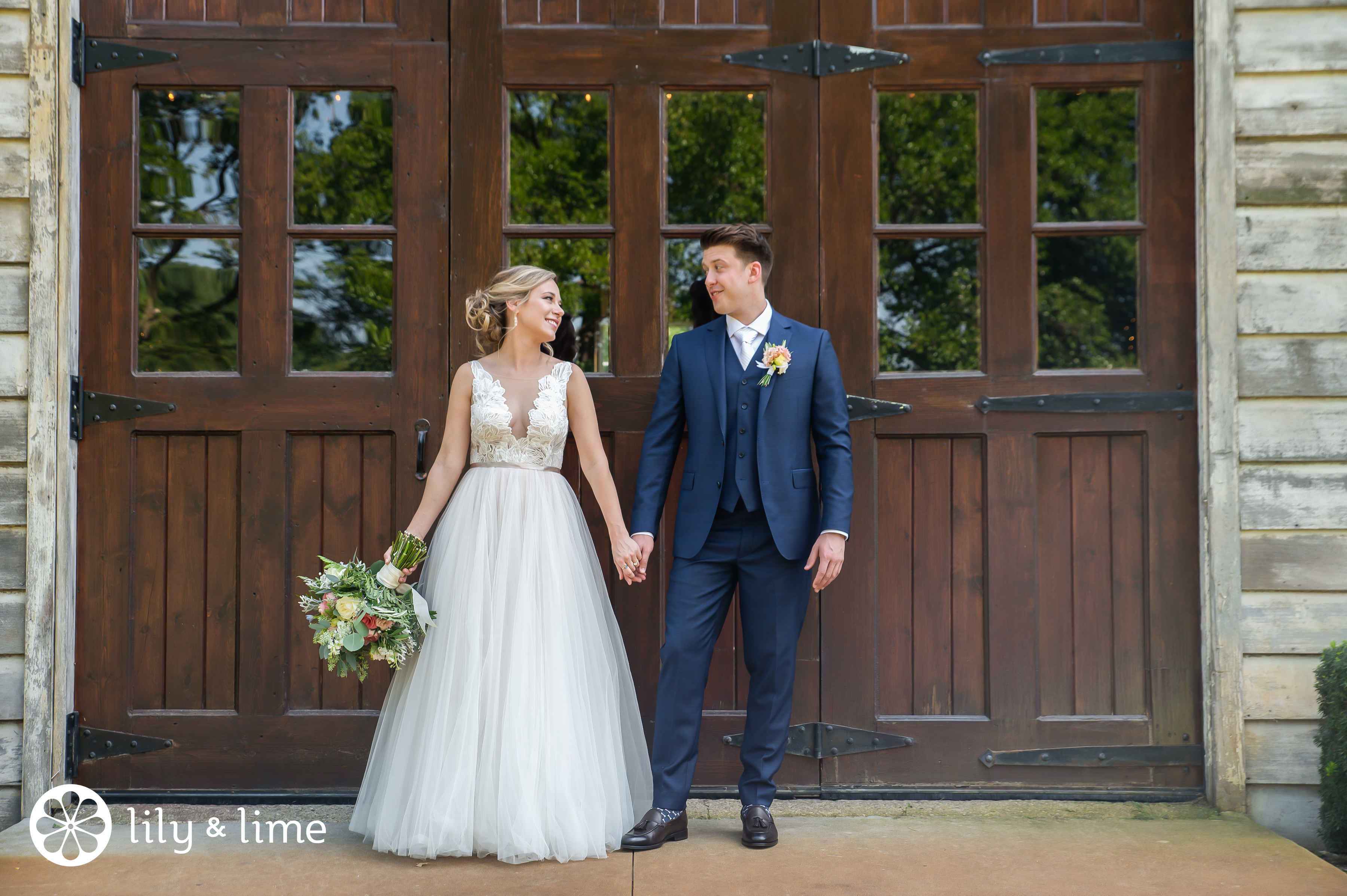 Shannon and Kevin's elegant Detroit wedding was an intimate affair that allowed them to celebrate with their closest friends and family, during these pandemic times. It was a rapturous affair with unexpected touches. The couple had an intimate, outdoor ceremony at The Grand Belle followed by a warm and lively reception in the barn. It was a lovely wedding, and their Lily and Lime wedding photography perfectly captured the day.
Shannon's wedding dress from BHLDN was a breathtaking number! It had a full, layered tulle skirt which was both dreamy and mesmerizing. It had a light and airy vibe that looked every worthy of royalty! It had an illusion neck with a deep plunging neckline. She kept her bridal look classy and minimal, teaming her wedding dress with a pair of drop earrings and a studded bracelet.
She tied her hair in a messy bun with side strands, which definitely accentuated a classic vibe. Shannon's bouquet was a sight to behold. She carried a gathering of white lilies, roses and callies, coral roses, and lush green foliage. It was an elegant, sophisticated way to pull in their playful wedding colors. Plus, it gave Shannon a nice pop of color against her white dress! We love how our Detroit wedding photographers have captured all the details of her wedding look in her bridal portraits. For more inspiration on bridal portraits, click here.
Because of the flourish of color, the vibrant photos that captured the whole ensemble including her bridal bouquet had a different vibe than the classy ones that only had her in the wedding gown - proving that you can have the best of both worlds. The bridesmaids wore matched dresses from Lulus, all in a similar shade of gray. The bridesmaids held smaller but similar bouquets to the bride's bridal bouquet. As she got ready for her big day, our wedding photographers in Detroit captured a memorable portrait of her with her parents. The happiness and pride in their eyes are worth every star in the universe!
Kevin looked dapper in his navy suit paired with dark tan shoes. He finished his wedding look with a silver tie and a coral-hued boutonniere. We absolutely loved how our Detroit wedding photographer has captured his stylish wedding look flawlessly. The groom and groomsmen each wore a navy suit, saving their color pops for their ties and socks. Each member of the bridal party looked unique, but it all came together in a cohesive way.
Before the ceremony at this beautiful wedding venue in Detroit, the couple did a first look, one of those unforgettable wedding photography moments we love. It allowed our Lily and Lime wedding photographer to capture the magic of Shannon and Kevin seeing each other for the first time on their wedding day in a more intimate setting. And that was followed by some gorgeous wedding portraits of the bride and groom with their family and friends.
Shannon and Kevin recited their vows amidst lush greens in the lap of nature and it was a sight to behold! The wedding arch was a brilliant amalgamation of rusticity and elegance as white drapes and vibrant florals wrapped themselves around a wooden frame. As Shannon walked towards the garden, where the wedding ceremony was to be conducted, the anticipation and excitement took over the air. The gardens at The Grand Belle provided a stunning setting for their ceremony. With chairs placed at a distance, and guests wearing face masks, the wedding ceremony was held keeping all the social distancing norms in mind. The guest count was kept to a humble 40 and the families were seated together, at a respectable social distance from each other. The wedding ceremony began with a candle-lighting ceremony which was a perfect wedding photography moment. When Shannon and Kevin said "I do," their color palette was just as light and airy as the celebrations. The couple opted for a vibe of unstudied elegance under an airy shade in the garden that also helped to beat the Detroit heat.
The Lily and Lime wedding photographer really took advantage of that Detroit sunshine and photographed the bridal party outside. We love the way the architectural elements of the venue were included in the larger bridal party photos. It accentuated the landscape of this gorgeous wedding venue in the background and gave the couple a lovely setting for their photos.
The wedding party moved indoors to a whimsical barn. The newlywed couple entered their reception with masks on and we love the vibes! Love will conquer all - is what it felt like. We loved how the wedding sign beautifully described the nature of the events and perfectly matched the rusticity of the barn. The table settings were gloriously adorned with white drapes and florals from Flowers of the Forest.
Shannon and Kevin proceeded towards cutting their wedding cake which was an impressive three-tiered piece of white frosted beauty. They opted for lots of florals and detailing, with textured frosting and coral roses on each tier. The cake topper was an absolute delight with little figurines of the bride and groom.
After dessert, the couple danced the night away with their family and friends. We loved how our wedding photographers in and around Detroit have captured their precious first dance against a gorgeous backdrop of string lights and the rustic wooden walls and floor of the barn. It was the perfect setting for a perfect wedding!
The newlywed couple headed out for some golden hour wedding photography. Our Detroit wedding photographer captured these moments with great skill. The soft glow emitting from the sky gave off a romantic tone to the wedding photos. The lush landscape in the background added verdancy and looked ethereal along with the golden hour glow. We loved how the entire bridal party was captured in a fun manner while being seated and standing right outside the barn.
Shannon and Kevin's Detroit wedding was a classic affair, with whimsical details that showcased the couple's individuality throughout the day. It also was proof that no matter what hurdles life puts on our paths, love will always find a way to win!
Social Media Caption
This barn wedding will give you wedding goals in times of COVID-19. Check out how Shannon and Kevin tied the knot in an elegant wedding celebration.