Amazing Bridal Shower Gift Ideas and Etiquettes
August, 2 2022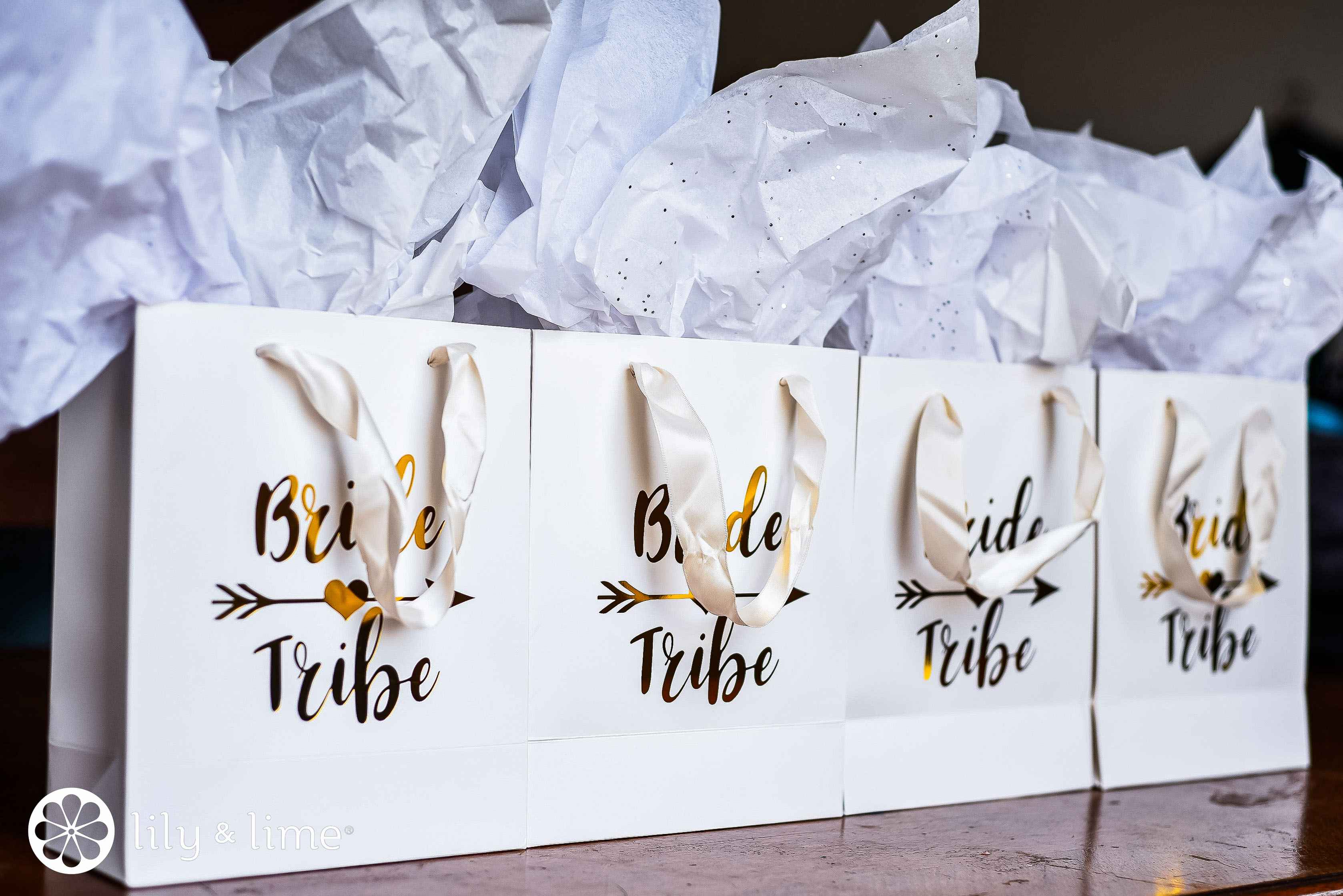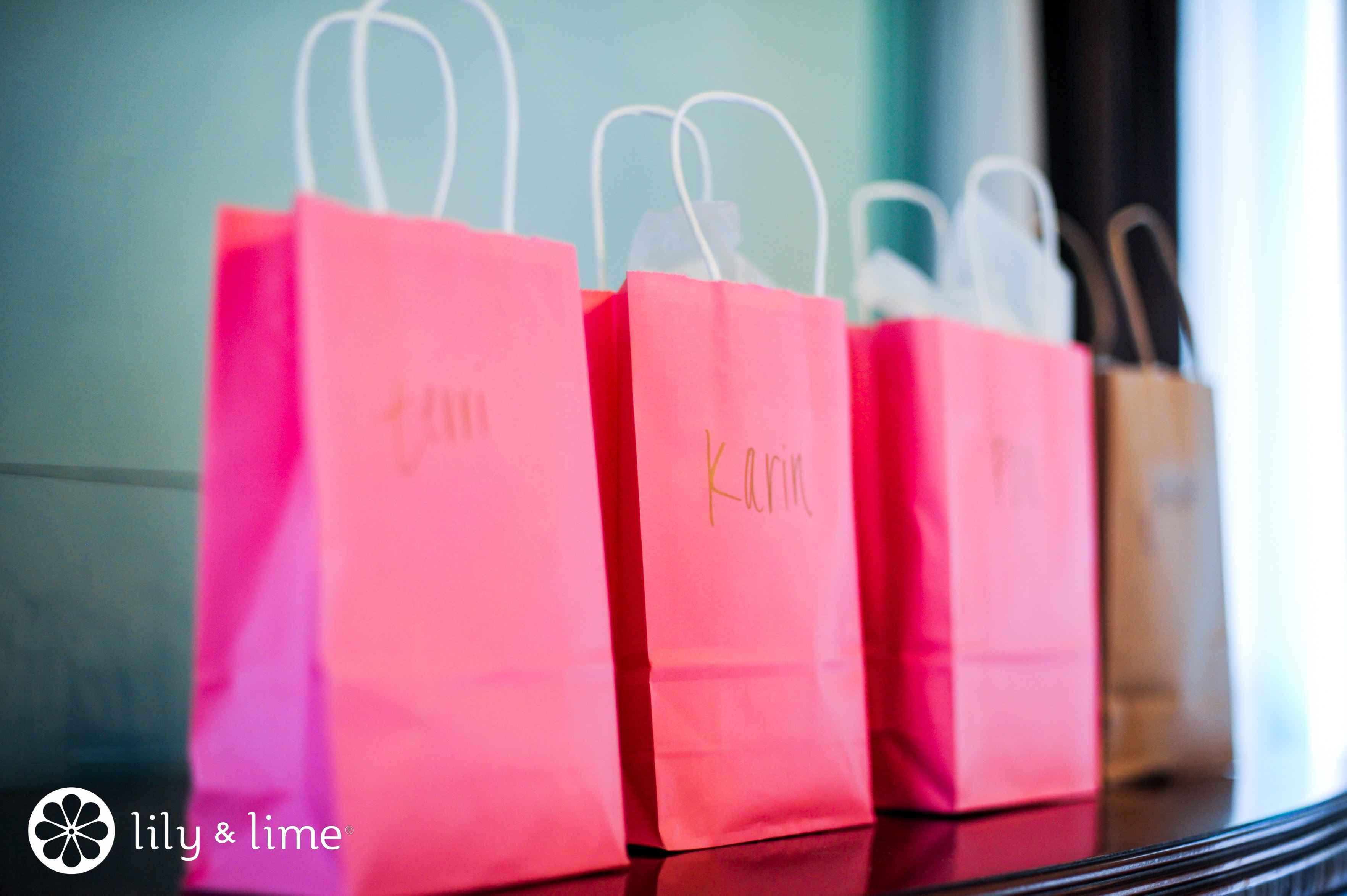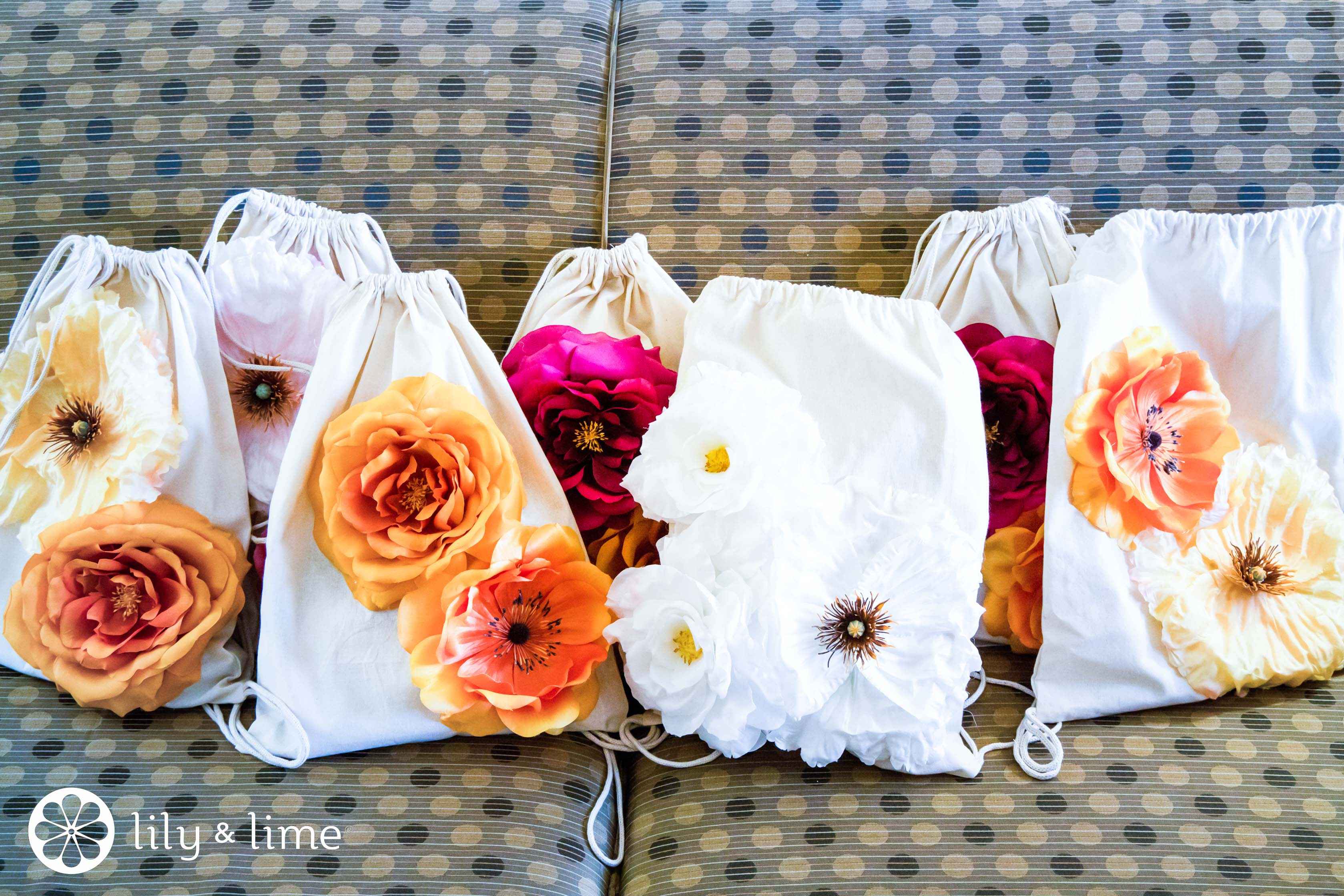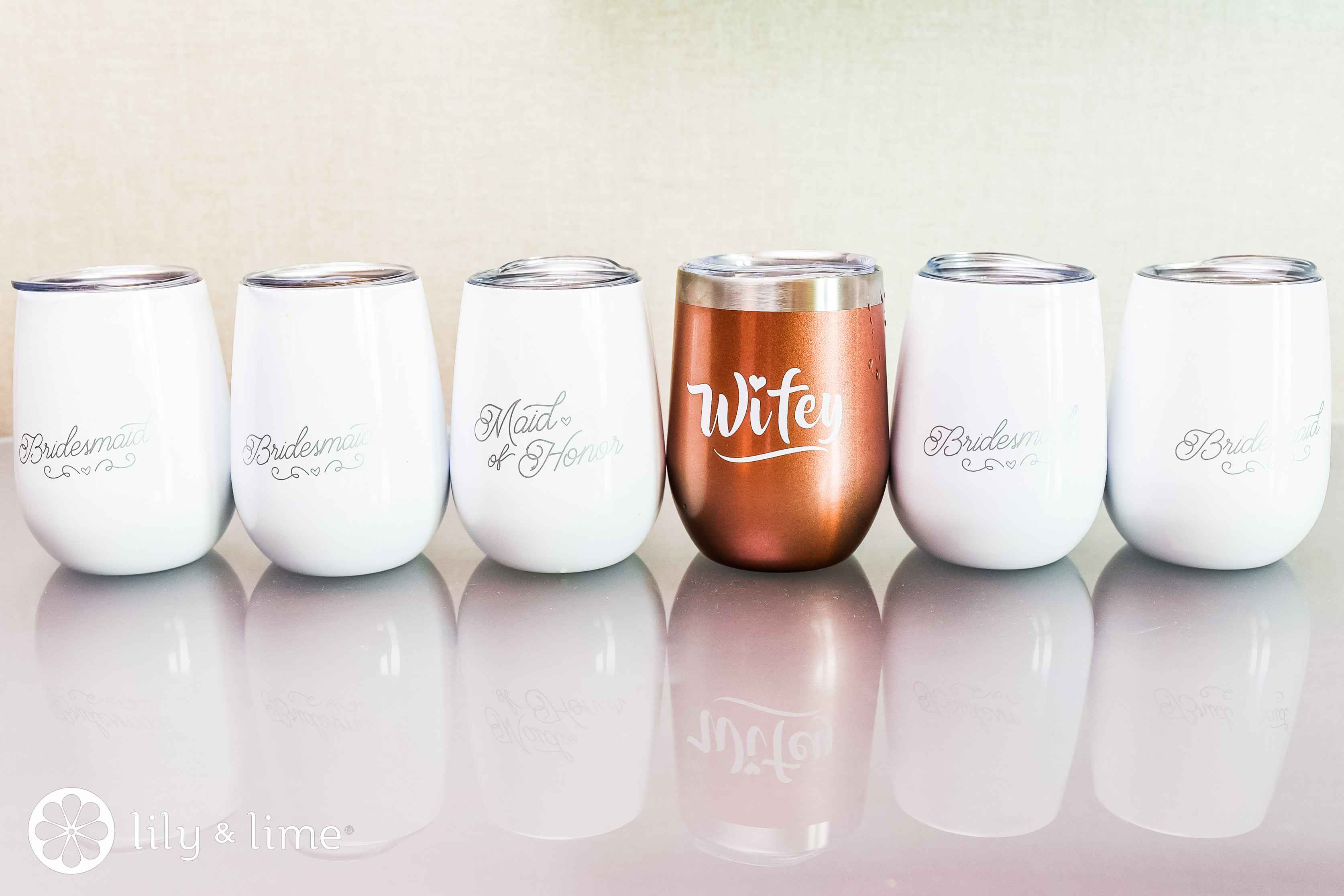 Is a bridal shower on the horizon? Then, we are very much sure that you are probably wondering what you should gift to the bride-to-be in order to see her the happiest. Traditionally, a bridal shower is a pre-wedding celebration of the bride's upcoming wedding and is also an opportunity to give the couple amazing gifts for their home or as per their needs! But with the constant change in wedding trends, the bridal shower etiquette has changed over time and our modern-day bridal shower celebration is more focused on the to-be bride celebrating her upcoming wedding, and showering her with endless good wishes and more personalized gifts!
This is all to say that if you are planning on buying that blender she registered for, then you can save that blender as the wedding day gift. And, in place of that think of going for a more personalized one on your choice for the bridal shower gift that is oh so her! Gift her something at her bridal shower that will not only surprise her but also delight her! That beautiful soft silk robe creatively and intricately embroidered with her name? It's just perfect for a bridal shower gift!
Well, that is not all! This blog will help you out in finding the perfect bridal shower gift for the bride-to-be, that is not only surprising but will also affordable. So, don't wait, just scroll down and have a look at the amazing bridal shower gifts and you can also get yourself updated with the latest bridal shower etiquettes! It's an added bonus that comes with this blog!
Enjoy!!
How Much Should One Spend on a Bridal Shower Gift
Generally speaking, when it comes to the bridal shower gift range, you can expect to spend a minimum of $25 on a gift and up from there, depending on the bond and the relationship you share with the bride-to-be. If you are a bridesmaid or one of the bride's closest friends or someone from the family who is very much close to the bride, then you can raise the stake of the budget and can consider shopping for a gift that can be of $75 or even more than that. Well, buying a gift for a bridal shower should not come as a burden to your pocket! Or the best you can do is to consider splitting your whole gifting budget among more than one gift, as well! And lastly, if you are invited to the bridal shower, you are very much expected to bring a gift for the bride-to-be!
Does One Have to Buy A Gift If one Can't Attend the Shower?
Unlike a wedding invitation, if you are getting an invitation to a bridal shower simply does not mean that you have to send a gift even if you are not attending the shower due to any given reasons! Like, if your best friend's bridal shower is on the same weekend as your cousin's wedding, or maybe the location for the wedding shower and the wedding is just too far for you to attend, you are simply just not expected to get any kind of gift for the bride. It is very much obvious that the guestlist for a bridal shower is usually pretty exclusive, like only the family members and close friends make it through, which means if you are invited to the shower, you are quite special and close to the bride. In that case, you can consider sending a little something to mark the occasion and make the bride happy too! There is no such rule as buying a gift for the bridal shower if you are not attending one, but it is always a nice and sweet gesture if you are close to the bride. Just make sure that you are including a small handwritten note or a cute card letting the bride know you wish you could be there and enjoy the festivities to the fullest.
If you want to participate from afar, you can consider getting your gift delivered to the bride through a hostess or any other guest in advance of the bridal shower. This way your bride will not be happy with your gift, but your gift will be added to the gift table and will also be open along with the other bridal shower presents by the lovely bride towards the end of the bridal shower. But, if by any chance the bride won't like to open her bridal shower gift during the shower, you can consider arranging your gift to arrive in the days leading up to or immediately following the celebration, or can even consider sending it directly to the bride. If by any chance you want to send a cheque then it is also a great idea for a bridal shower gift, as money is always a great alternative but all you have to do is to make sure you put it in a beautiful card with a sweet note with it.
Or if you are planning on sending a beautiful floral bouquet of their favorite flowers or a nice bottle of their favorite wine, champagne, or any liquor, you just need to be sure to arrange for a delivery on the day of the bridal shower. To add an extra touch of class and elegance you can even consider adding in a nice vase or a bespoke bottle opener.
Is There a Gift Needed for the Bridal Shower Host too?
Bridal shower hosts are usually part of the wedding party or other close friends of the brides, and yes, they do need to get a gift from the guests coming for the bridal shower. Just a piece of advice here: when multiple people are planning on hosting a bridal shower, they can simply break it up into two bridal showers. But, they just need to be careful that there are not too many bridal showers, or at least there should be a change in the guest lists so that people don't have to attend several bridal showers of the same bride. If by any chance you are invited to multiple showers for the same couple or for the same bride, you don't need to bring a new gift every time you are attending a bridal shower. One bridal shower gift to one of the showers is all that is necessary and will do the magic!
Are Different Gifts Needed for The Wedding Celebration and The Bridal Shower
Well, a bridal shower gift is a different and separate gift from that of a wedding present. The wedding gift is usually something bigger and a bit more expensive than the usual bridal shower gift. But, if you are thinking of going for one big gift that works both for the wedding day celebration and also for the bridal shower, you still need to bring something small like a bottle of wine along with a beautiful card to the bridal shower. If you ask us, showing up to a bridal shower without any kind of gift will really make you feel very awkward. So, if you are going for one big gift, all you have to do is explain to the bride in advance that you are doing one big gift for both the bridal shower and wedding day celebration!
What Type of Gift One Should Buy for a Bridal Shower?
Well, bridal shower gifts are smaller and more modest than the usual wedding gifts. When it comes to wedding gifts, each couple has their own particular needs and requests, and that is why for wedding gifts, a registry is considered the basic indicator of what you should gift to the couple on their wedding day. But, when it comes to bridal shower gifts, it's been different.
Bridal shower gifts are more personalized and unique to the bride. A bridal shower gift should be something you will use in the future and must also appreciate for a long time. We have curated a list of some amazing bridal shower gifts into categories to help you find the perfect gift for your lovely bride-to-be. First up, the gifts that are specially for her, which include all the pampering ideas and the trinkets to commemorate the new chapter of her life. Next, you can consider gifting the gift items for the bedroom, the kitchen, the home, and the traveler.
Trust us, these kinds of gift ideas will surely go beyond the usual and typical registry items and will also bring a bright smile to the face of the bride when she opens it. She will be full of excitement to see these gift items as they help her renovate her new homes with something very special and meaningful.
So, to help you out in finding amazing bridal shower gifts, we have curated a list of some really beautiful and surely loved gifts. Come, check them out!
Personalized Wedding Dress Hanger
For a bride, her wedding dress is not only the most important but also an expensive garment that she has always been interested in investing in. So, the most important dress she will ever wear in her life surely deserves a special place to hang, and also leaves its mark in the wedding portfolio created by our affordable wedding photographers. And a beautiful and customizable wedding dress hanger perfectly and creatively fits the bill. You can either choose from a variety of wood and wire options that are available on Etsy and then get it personalized with her name. We can assure you that she will love this gift the most as her bridal shower gift. To add more charm to it, you can consider adorning with it some of her favorite flowers or even with a bow for a hanger that will be just perfect for her special day wedding dress!
Beautifully Embroidered Boutique Personalized Makeup Bag
Every girl loves makeup! And with so much makeup, at times it gets a bit difficult to carry everything at once. Therefore, gifting the bride a beautifully embroidered and personalized makeup bag will definitely be an ideal bridal shower gift idea. From the wedding festivities to the honeymoon, there are endless times when a makeup bag will come in handy for the lovely bride-to-be. With so many colors, styles, and design options available on Etsy, you can choose whatever suits best with the bride-to-be's personality and style. Bring in some personal touch by getting her name or her initials monogrammed over the bag! She will surely love it, trust us!
Rose Lace Chemise
Exquisitely detailed with pretty rose lace, a rose lace chemise is nothing but extremely feminine, sexy, and damn seductive. It is indeed one of the must-have bridal accessories that everyone should have on her list. This kind of chemise will be the perfect flirtatious get-up for the bride-to-be on her wedding night, honeymoon, or even for the date night! Make sure, if you are one of the closest friends to the bride-to-be, make sure you are planning on gifting this to the bride-to-be. We can assure you that she will not only love it but will cherish it and won't even wait to slip into it!
Couple CookBook- A Cookbook to Start Their Life Together
Whether the bride-to-be has already mastered the art of tasty French cooking or is still dealing with getting the perfect scrambled eggs, giving a couple cookbooks as a gift on a bridal shower simply means that she will not be doing or going for it alone! We all know that cooking together always leads to great companionship amongst couples. It is indeed a great way to nourish your loved ones, and sharing meals is also believed to be a beautiful expression of love and intimacy. In short, this is indeed a sweet gift to inspire connection and offer something really cute and adorable to the bride-to-be in her bridal shower!
Comfortable and Luxurious Beauty Sleep Collection
There is absolutely no denying the fact that there is of course plenty of joy in planning a perfect and fairytale wedding, but it also and always leads to quite sleepless nights! And a bride-to-be does need her beauty sleep to look fabulous on her wedding day and also in all her bridal portraits captured by our professional wedding photographers. So, why not give her the gift of exquisite slumber which features a luxurious collection of adorable silk accessories. With this kind of bridal shower gift, we are pretty much sure that she will feel fresh and extremely beautiful on her big day, and that too throughout the celebration!
A Beautiful BoxFox for The Bride
How about the idea of gifting the bride-to-be a lovely and charming box with a few goodies that will help her get down the aisle and make her look flawless, nothing less than a fairy! You can consider all the mandatory elements that are needed to be there in the cute little box fox for the bride like bringing in scented candles, and ring cleaning towels, as it's the little things that count on the big day! This will be the best small bridal shower gift idea if you are planning on going for only one big gift for the bride!
Framed Fine Arts Prints for The Wall
Well, nothing makes a room feel like home like the beautiful art on the walls of your living room. If the bride-to-be is an art lover, then trust us, this will be just a perfect gift to give her at her bridal shower as she will love decorating her new home with these beautiful art prints.
Summing everything up, all we want to say is that it is absolutely and completely fine to select something from the couple's registry for a bridal shower gift if you are not able to make up your mind around any gift. Bridal showers are always a great opportunity for you to give something special to the bride-to-be. From personalized gifts to pretty lingerie, to jewelry, there are endless presents that will surely the spotlight on her! Well, the above-mentioned gifts will also have the same impact on her! So, what are you waiting for, start shopping for the bridal shower gift!
Happy Shopping!!