8 Best Road Trips in America for your Honeymoon
October, 21 2020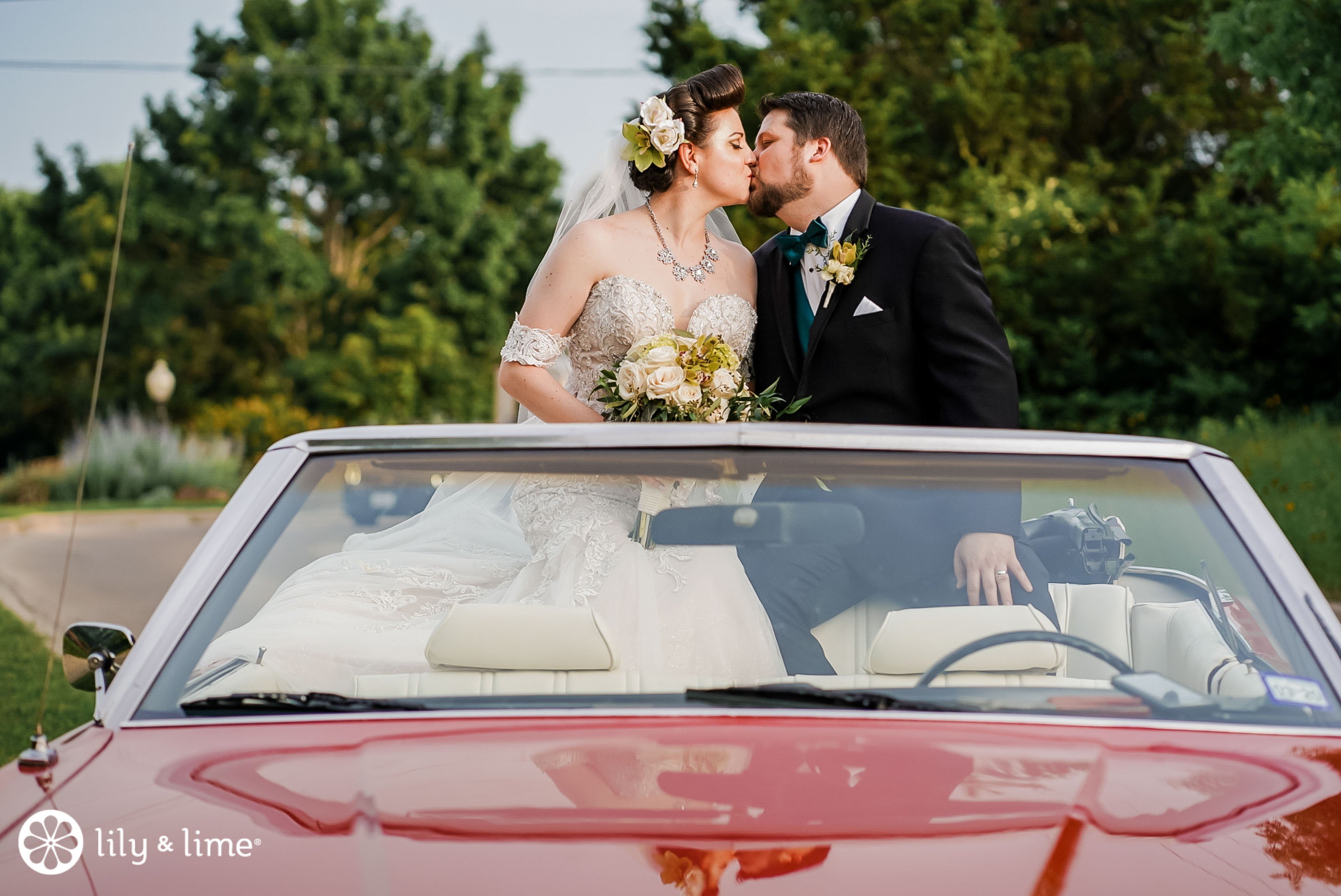 The wedding rush. Those were the days when all you were thinking about was your wedding! What started with a romantic proposal, gradually-graduated to a wedding exit that marked your entry into a new life! Those umpteen designs that you went through while selecting your wedding invites, those flavorsome cake-tasting experiences, hunting for that wedding venue of your dreams, trying on wedding dresses with your besties, deciding about the perfect wedding favors for your loved ones, finding the dreamiest spot for your wedding ceremony, carefully choosing the decor elements for your reception, and those oh-so-apt wedding signs - your wedding journey is ought to be a forever-memorable one!
And then comes the most relaxed part of your new exciting phase of life - your honeymoon! This year, weddings are looking absolutely different and without any doubt, honeymoons are too.
While most newly-engaged couples are postponing, or canceling, their upcoming nuptials because of coronavirus, those who have managed to tie the knot, are now finding it difficult to go on an exotic far-flung location for their honeymoon – simply because most of the popular tourist destinations are closed or just a general fear of social distancing at the moment.
However, that definitely doesn't mean that you shouldn't celebrate the most exciting part of your wedding or your newfound marital status. How about taking off and hitting the road with your partner and experiencing a whole new world of romance on a road trip?
For most of us, the quintessential honeymoon is made up of romantic candlelit dinners, exploring an exotic location, away from the hassles of work, or the monotony of daily life. It also serves as a well-deserved post-wedding stress buster! Now, many couples are opting for 'homeymoons' whereas others have delayed their plans until next year. However, we strongly believe that if you follow some simple social distancing norms, you can easily have a great honeymoon within the country. How, you might ask? Well, the answer to that is by taking a road trip. Most people think honeymoons are synonymous with far-flung destinations, but there's no rule that says you have to hop on a plane after your wedding. How about packing up your car instead? Traveling by car can be less stressful, more affordable, and more romantic and intimate than flying somewhere. When it comes to a road trip after that more-expensive-than-you-planned-for wedding, chances are that you won't be breaking the bank either. It also means that you can start off your super romantic trip a lot sooner, with no booking or waiting! You can always flaunt your sexy beachwear and take a dip into the vast oceans later, but a road trip is what you can do as we speak! It's super ideal for those couples who are adventurous and always game to unpacking their bags and setting up camp in a single destination. But those couples who have never done this before, why not indulge in a choose-your-own-adventure? 2020 calls for all the possibilities!
Whether you are a relaxing-on-the-beach-kinda couple or a snuggle-looking-at-mountains kind, a road trip is your answer to a honeymoon fix! While a road trip may lead you to one destination, it's made up of many tiny sub destinations. And in case you plan to include a couple of destinations in your entire journey, you'll end up having a lot of sub destinations like the places you halt at to refresh or relax in between or simply those breathtaking ones where you stop to take endless pictures! Moreover hopping to a variety of places on a road trip also opens up the possibility to stop or stay at multiple vastly different properties. While some spots might be iconically romantic, others might not be weeklong destinations in themselves, but surprisingly romantic nonetheless. America is home to boundless Instagram-worthy trip-of-a-lifetime honeymoon ideas ideal for an intimate, romantic honeymoon. Newlywed couples planning honeymoons can look at various parts of the country they've always had the hearts for and just add wheels, be it a luxurious RV, a souped-up van, or a basic car! Given its sheer enormousness and a huge scenic abundance, this country, we tell you, was made for honeymoon-road trips!
We believe that the open roads are endlessly romantic. With a trunk packed with snacks and goodies, windows rolled down and the wind blowing through your hair - you'll realize life is better than the best! Whisking through small towns between rolling landscapes, with limitless wonders of different restaurants, accommodations, and sights to see all the while. The most exciting thing about romantic road trips is that they can easily be tailored to suit your honeymoon requirements.
National Parks are the most obvious places that come to our minds when we think about driving down for a romantic honeymoon or a getaway! Parks like Death Valley National Park, Shenandoah National Park, Great Smoky Mountains National Park, Glacier National Park, Yosemite National Park, and Denali National Park are the most preferred by newlyweds. Every national park has something unique to offer including a comfortable, private, romantic experience. Then there are little towns and cities which can also provide all the honeymoon elements including intimate environments, sightseeing, and great resorts. We are talking about places like Big Sur in California, Telluride in Colorado, Indiana Dunes National Lakeshore in Indiana, Brainerd Lakes in Minnesota, Philipsburg in Montana, Walland in Tennessee, Zion in Utah, and many more! So, even if you don't have the time, budget, or the right circumstances to go overseas, you'll easily find an idyllic option right here in America.
That being said, planning for a romantic road trip honeymoon has its own little challenges. There are some important aspects that have to be considered before taking off! Things like the duration of the honeymoon, narrowing down on one place that suits the ideas of both you and your partner, registering for the required road trip gear (if any), taking your own car or renting one, multi-city or single, and finding the perfect gadgets to document your honeymoon! As they say, it's not the destination, it's more about the journey!
To get your road trip-honeymoon, or let's just call it, 'road-nymoon', planning started, we've compiled a list of the most romantic locations in America that you can head to for a spectacular honeymoon! Read on to begin daydreaming!
San Francisco to LA via the Pacific Coast Highway
This oceanside interstate drive is spectacular and completely mesmerizing! The whopping 90-mile coast of Big Sur, where dense forest drops into dramatic coastline. Big Sur also offers great camping spots and nature trails for hiking, so if you and your partner are looking for a bit of adventure on the way, this might be it! You could balance it out with a luxurious and relaxing stay at a B&B in the gorgeous town of Carmel-by-the-Sea. Once you've explored this highway, you could continue driving to reach the amazing wineries in the town of Solvang. How about including a day tour of the Old Mission Santa Barbara in your itinerary? Not just that, some B&Bs immersed in the redwood forests with hilltop meadows and dramatic views of the Pacific offer great options for glamping.
Burlington, VT
This quaint city is about a five-and-a-half-hour drive from New York and a little less than three and a half hours from Boston. Burlington's whimsical downtown is an ideal place to spend intimate time with your partner, while the city is great for indulging in cider-tasting, exploring food trucks for grubs, or paddleboarding on Lake Champlain. The iconic route 100 Byway that is lovingly called "Vermont's Main Street" is about 146-mile-long and swirls along the eastern edge of the Green Mountains through Stowe and Jefferson.
Texas Gulf Coast, TX
Now this one is ideal for couples who want an experience like Hawaii but without shelling out much! This awesome 83-mile drive along the Texas Gulf Coast takes you through a variety of beaches, scenic and quaint little towns, and a water park to get adventurous and romantic - the Galveston Schlitterbahn, among a host of other things! This road trip that's about three hours will take you through some gorgeous sites like Aransas National Wildlife Refuge, Rockport, Mustang Island, Padre Island National Seashore, and much more!
Chicago to Lake Forest
This lake drive is so beautiful that it can guarantee you an absolute change in your mood! It's a short 45-minute drive that takes you away from your city stress into the water-side serenity in no time at all. The lake-front town of Lake Forest is home to tranquility and calm and becomes a great escape from the cacophony of the metro city life. You could indulge in hiking in the Fort Sheridan Forest Preserve, walking along its tranquil Lake Michigan shores with your partner for an unforgettable and romantic time.
Atlanta, GA., to Charleston, SC
This gorgeous drive there is abundant with scenery options like Savannah's famous oak tree-lined lane, and the idyllic grassy marshlands that dot South Carolina. And anyways, the beautiful city of Charleston makes a perfect getaway for newlyweds for its quaint Historic District and the famous King Street that's lined with many award-winning restaurants. The drive is roughly a five-hour drive but if you wish to break your journey, you could halt at Savanna in Georgia for a stay and exploration! Plus, there is so much to see in Savannah like various Civil war & Revolutionary sites, its cobblestone streets, and lush parks. If you wish to explore this town, we highly recommend taking a ride on the horse-drawn carriage for an unforgettable experience!
Asheville, NC
This is undoubtedly 'America's Favorite Highway' with the 469-mile Blue Ridge Parkway whistling through the highest elevations of the Southern Appalachians, running from the Great Smoky Mountains National Park in North Carolina to the Shenandoah National Park in Virginia. The jaw dropping route takes you through 382 overlooks and 91 historic buildings surrounded by lush and colorful fall foliage. The route houses over 100 different species of trees. Also, prepare to be swooned by the surrounding foliage with the Blue Ridge Mountains' longest and most colorful leaf seasons, with vibrant forests that switch shades from mustard yellow to rust red. You could choose from a variety of different routes like the 79-mile long Forest Heritage National Scenic Byway, which is known for its curves, waterfalls, hiking trails, Sliding Rock and the Cradle of Forestry or the 52 mile Mt. Mitchell Scenic Byway that takes you through breathtaking views of the peaks and valleys of Yancey and Madison counties, Toe River Valley, and Burnsville or Blue Ridge Scenic Loop Drive that is a 60-mile loop drive that starts and ends in Asheville and is all about mountain views, waterfalls, local brews, and shopping!
Altoona-Bedford, PA
If you wish to explore the Allegheny Mountains, Pennsylvania offers you the perfect route to do so! Route 30 that's also known as the Lincoln Highway is the oldest cross-country highway on the stretch from Irwin to Bedford, offering stunning fall scenery of the Allegheny Mountains. The beautiful state offers some of the most amazing drives that include the world famous Horseshoe Curve in Altoona, which features a 220-degree curve of track used to get people and products up over the Allegheny Front. You could begin your road trip from Altoona and drive to Fort Roberdeau to explore some of the historic buildings, head further up to the historic town of Bedford and explore the rich history of the quaint little town. Do not forget to indulge yourself in some horse and buggy rides while here! You could drive further down to Johnstown which is home to boundless scenic views of rivers winding through the valley and forested hillsides. This place is great for hiking too!
Colorado's Million Dollar Highway
This 25-mile long highway crosses three different mountain passes - Coal Bank, Molas and Red Mountain and is home to some of the most jaw-dropping sights in the entire country! That section of Highway 550 that runs from Silverton in Colorado, to Ouray in Colorado and lies high in the mountains is called the Million Dollar Highway. On this route, there are limitless opportunities to relax and enjoy nature in the proximity of your partner. From exploring the San Juan National Forest, Molas Lake, a gold mine tour, and the ghost town to soaking in the spectacular sights of Red Mountain Pass, Uncompahgre Gorge, and Box Canyon waterfall, this drive will have you let your hair down and enjoy your nature-inspired honeymoon with your partner.