Tips for a Vintage-Themed Wedding
April, 16 2021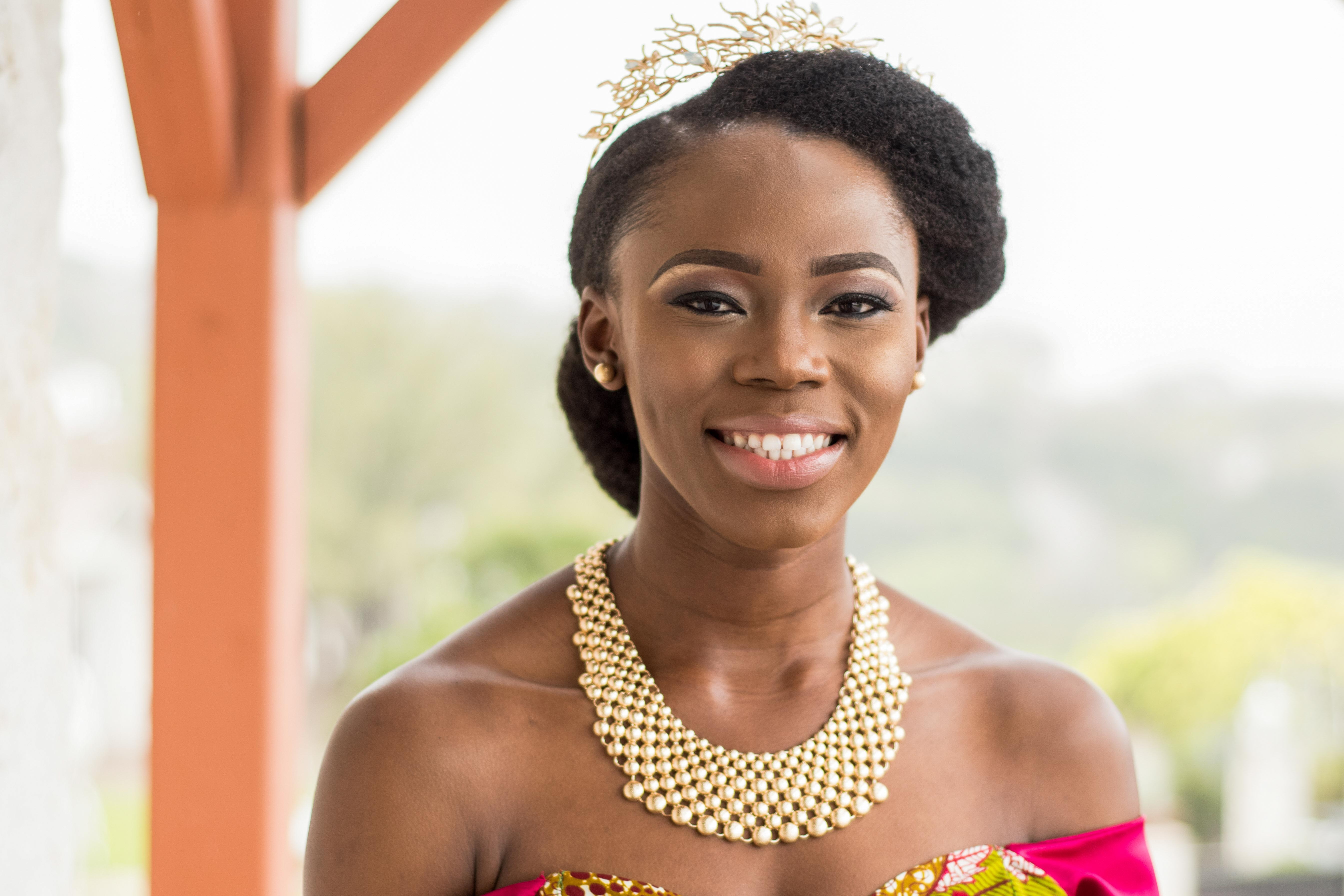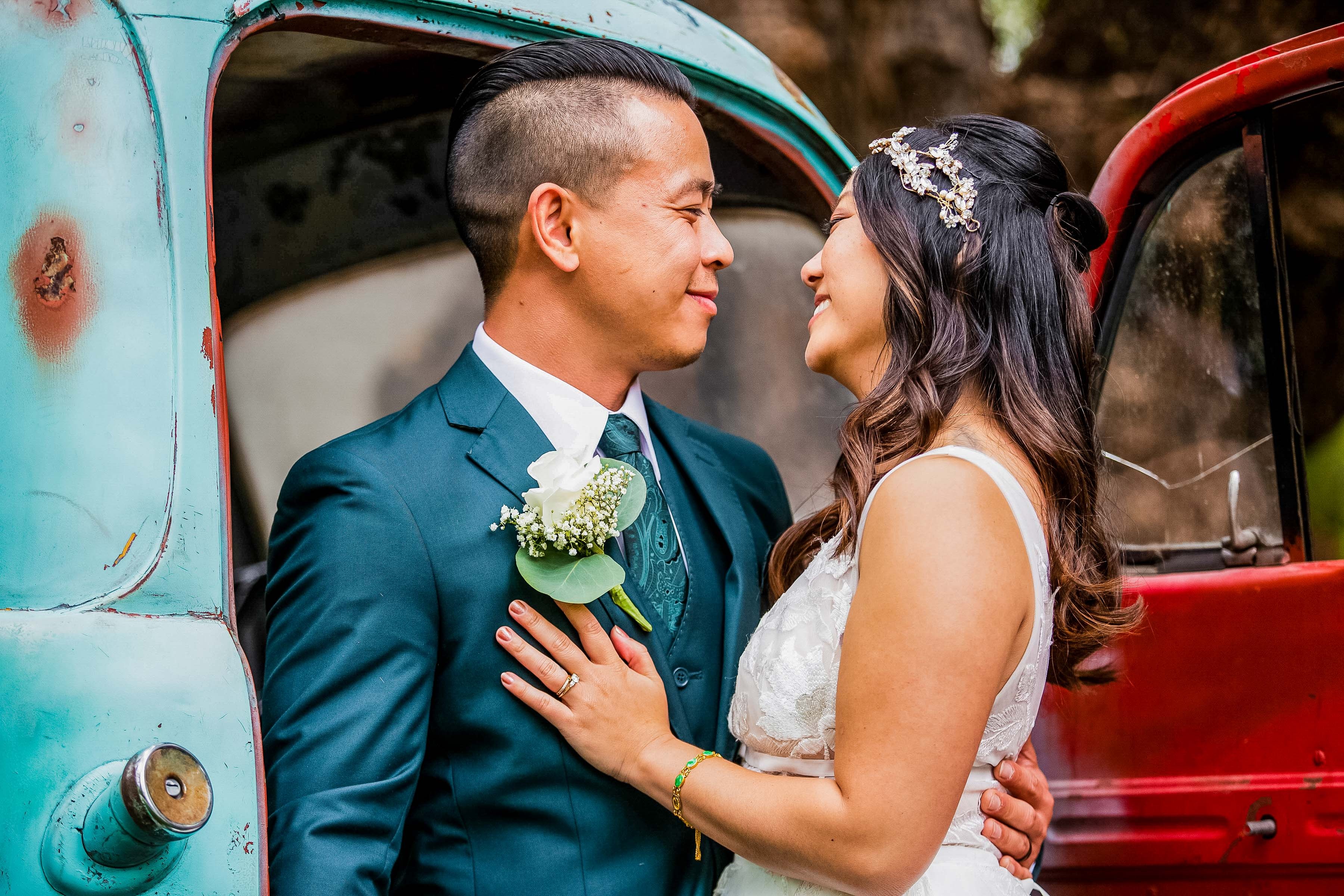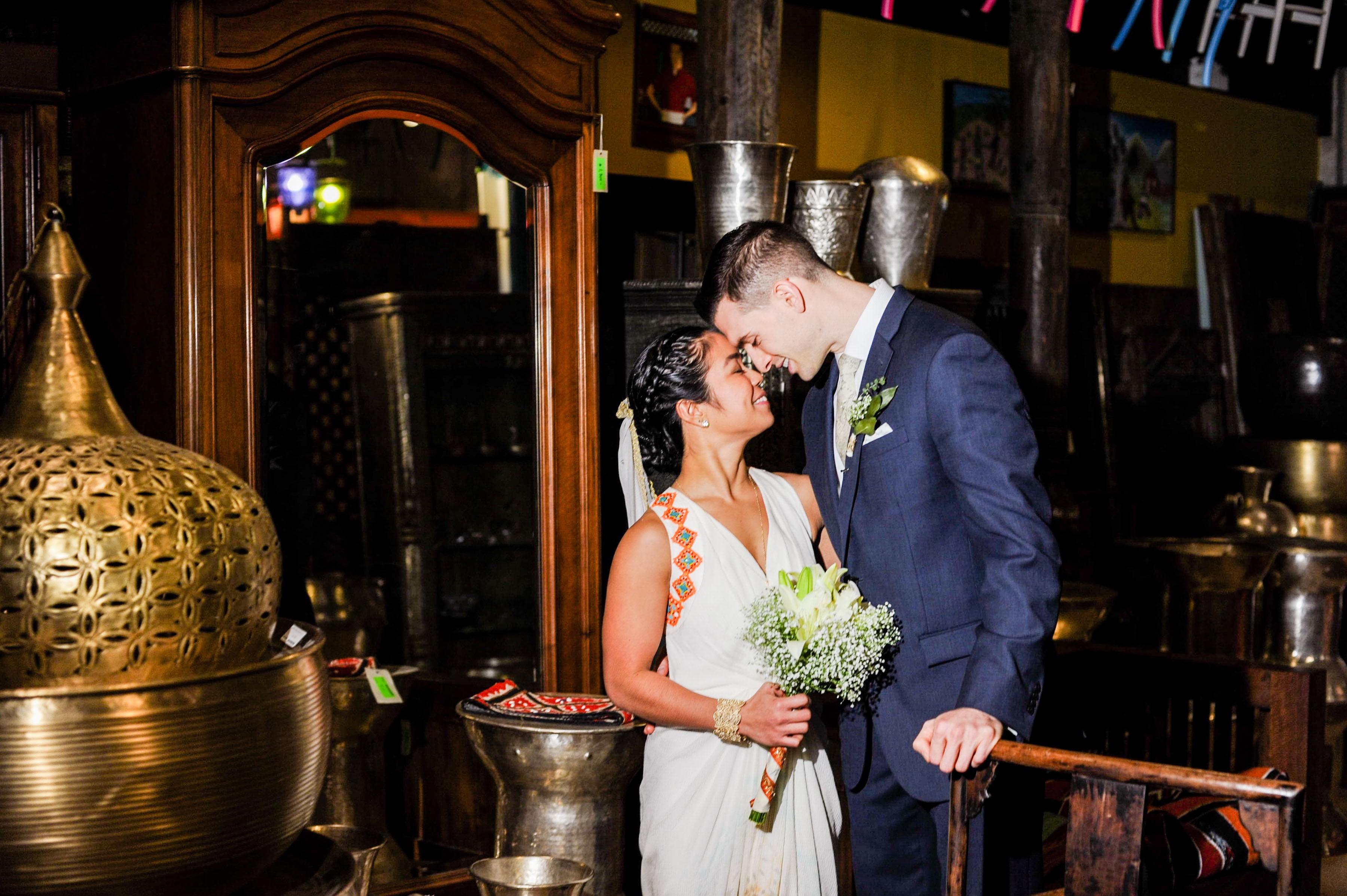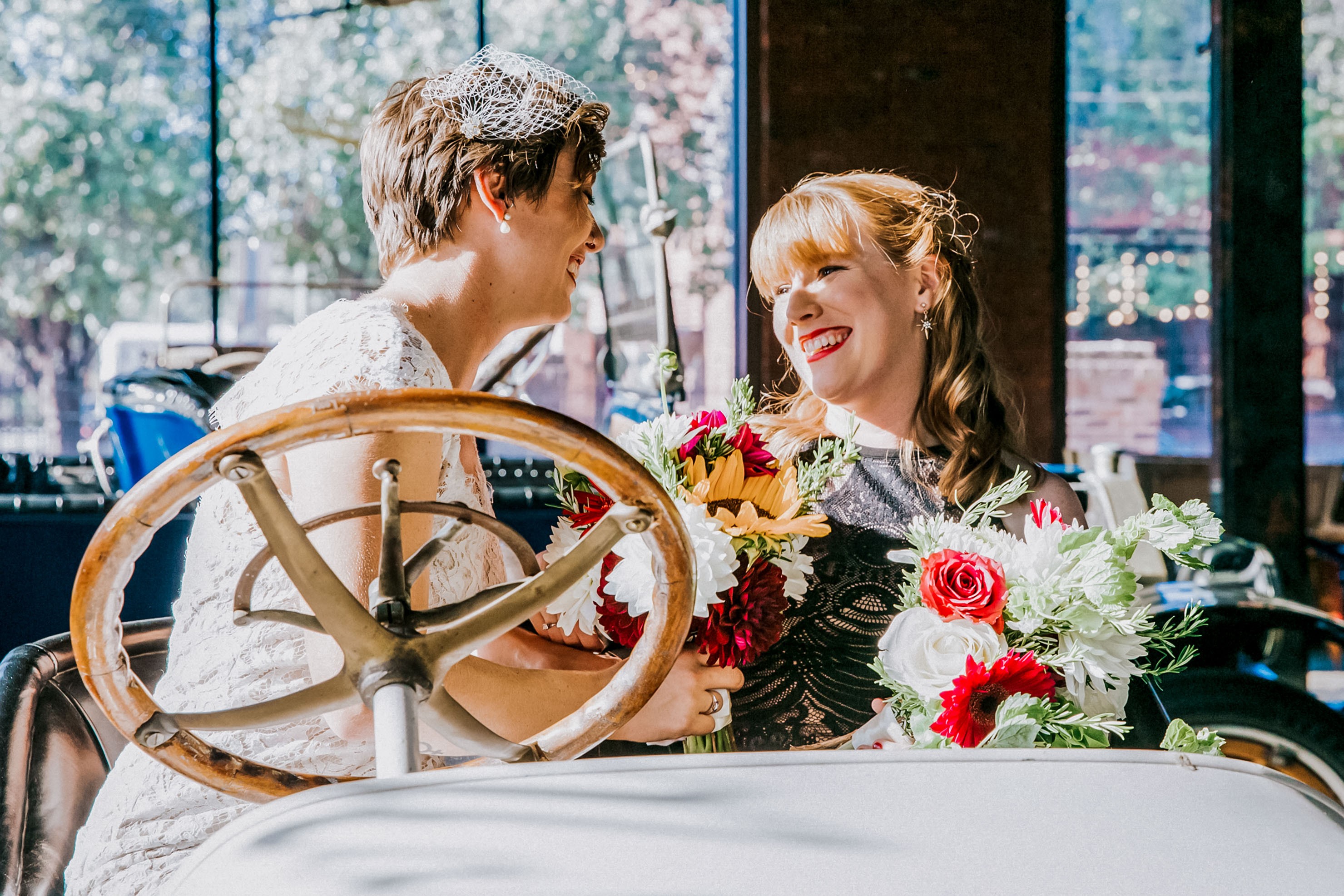 There is absolutely something so gosh darn charming, alluring, and overall endlessly romantic about finding treasures from the time of gone by era and place. Finding something unique and out of the ordinary always makes our hearts skip a beat! Whether it is just a touch of classic vintage lace to dress up a tablescape or a vintage typewriter paired with full of emotions and passionate love letters for a guest book table. Every small detail becomes a part of a new story and we can assure you that this sweet round-up is definitely going to inspire your love story in the best way possible!


From the 1920's historic and glamorous Hollywood glam and charm to rustic country and elegant romance, with a happening fun festival backyard wedding style trend where the wedding guests used to play games on the lawn and drink Pimms from vintage soda bottles, there is a vintage trend for everyone. All you need to do is find it and bring it to life again!

There is no doubt if we say that our millennial couples love the clean lines and simplicity of a contemporary wedding, but there is definitely something alluring and enchanting about a vintage wedding that can effortlessly make anyone swoon! The reasons are endless for our modern-day couples to have a thing for vintage-themed weddings! Maybe it is that there are so many different styles or we say decades one can add to their wedding theme to make it a cut above the rest.

For all the couples who are planning to have a lavish and grand vintage theme wedding, here is a pro tip! Consider looking back to your favorite time period and get the inspiration for your wedding day! You can never overlook the sparkle and dazzle of the roaring '20s, or the charming and mesmerizing Hollywood glamor of the 50's era, or the trending hippie, boho vibes of the '60s. The options are endless. You can easily draw inspiration from centuries past. No era can ever overshadow the romance of the Victorian era. The alluring colors of the Impressionist periods, or the luxurious grandeur of the Renaissance! In short, the choices are vivid. All you have to do is get your inspiration and the rest of the things will fall into the places!

No matter which historic moment you choose to make your wedding day special and unforgettable, there are so many easy tips to bring it to life in a vintage-themed wedding! You can simply start by choosing your wedding venue. If you are planning to host a vintage-theme wedding, make sure that the wedding venue that you are selecting has fascinating architecture as it will serve as the perfect backdrop for your wedding photography. You can also bring antique and vintage furniture for your wedding reception decor as it will make the entire setting more authentic and real! For your wedding day look, you can simply give your designer wedding gown a vintage touch and an iconic hairdo inspired by your favorite historical era!

If in case you are not able to decide when to step back in time and what all to add to your wedding day to make it a traditional vintage-themed wedding, then don't worry! We have got you covered! This blog features all the tips for a classic vintage-themed wedding that will inspire you! So, just dive-in in the pool of the historic era with us!

Tips for Vintage-themed Wedding -

• The Wedding Venue
Choosing a wedding venue is the foremost or we say an essential thing that a bride has to decide. Once the wedding venue is finalized the other things are just like an easy breeze! For a classic vintage-themed wedding, you need to select a wedding venue that has an impeccable architecture with luxury details! Exposed bricks, high-vaulted ceilings, high and circular beams, dramatic entrance, and grand staircase (if a piano is there at the wedding venue, then you are in absolute luck!). All these elements will not only elevate the aesthetics of your vintage-themed wedding but will also give endless wedding photography opportunities to our affordable wedding photographers!

• The Color Scheme
For a memorable and out-of-the-ordinary wedding, you will want colors that never go out of style! Some of the common tones for classic vintage-inspired weddings are burgundy, gold, black, peach, and ivory, and blush also! It's your wedding day and you are the creative head of it. For your vintage-inspired wedding, you can incorporate more than one or two main colors, which will be seen in everything. From flowers to party favors, the main colors will bring out the real character of the historic era of your choice! You can also incorporate other color tones for a more contemporary look and a timely twist to the old-fashioned look!

• Lace & Tulle Wedding Dress
No wonder being a bride you will want your biggest wow factor to scream old-world charm in every way on the wedding day! The wedding dress especially for a vintage-themed wedding comes in various different styles. From mermaid wedding gowns to ball gowns, the options are endless for a classic vintage wedding dress. But, there is one detail that will highlight the desired theme: lace! The lace should not have to be the only material used in your wedding gown, but we can assure you that this detail in your wedding dress will do wonders for a classic and lavish vintage-themed bridal look! So, all you need to do is choose the periodic era of your choice and then find the designer wedding dress representing the glamor of that era in the best way possible! But, if you are a bride who believes that lace is not really her cup of tea, then there are other sheer details with lace elements on the neckline and sleeves that will definitely add that wow factor to your wedding dress. And will gracefully bring out your inner goddess. You can ask your wedding dress designer to add some pizzazz, rhinestones, beading, and crystals, as they will also add more charm and elegance to a classic old-fashioned vintage-style wedding dress! You can also go for a wedding dress made of tulle as it is believed to be a romantic antique fabric that will surely give your wedding look a timeless finish without looking dated!

• Tea-Length Wedding Dress
Tea-length wedding dresses and vintage-style wedding dresses are the perfect synonyms, majorly because the silhouette was highly in trend and popularized by Audrey Hepburn. The lovely and famed actress wore a stunning and iconic Givenchy tea-length dress to her 1954 wedding to Mel Ferree! Three years later, in 1957 she wore a very similar wedding gown to the blockbuster musical Funny Face! So, if you are looking for a unique and antique wedding dress for your vintage-theme wedding, then this chic silhouette is a fantastic choice for you lady!

• Birdcage Wedding Veil
Well, if you are planning not to wear a wedding veil on your wedding day, a beautiful and classic headpiece will drastically change your overall wedding look in no instance! For a vintage touch to your wedding day look, you can consider styling your wedding dress with a birdcage veil to bring in an old-school and vintage effect to your overall bridal look! Remember, the enchanting and iconic look of Kate Winslet from the Titanic movie wearing that beautiful birdcage veil, it was indeed mesmerizing! Wearing a birdcage veil with your wedding dress will make all your wedding guests in amazement! The best of a caged veil (the netted-style wedding veil) is that it generally covers the top part of your face and does not extend more than nine inches in length! For a more graceful and iconic vintage bridal look, you can pair the birdcage wedding veil with a beautiful tea-length or lace wedding dress for an authentic vintage bride look!

• A hairdo
The most common hairdo every vintage-loving bride chooses for her wedding day look is a tight bun (high, low, or medium) with sleek, gelled hair, or some loose curls! But these days, finger waves hairdo is so in trend, no matter whether you want your hair up, down, or neatly tied in a ponytail! The more stunning and modern-day bride may even want to adorn her hair with various accessories, but what is best? Well, to grace your hairdo resonating with your vintage-theme wedding is a bridal veil (lace or sheer)! Well, for your hairdo, you can try gracing it with a beautiful headband, a crown (studded), or a flower to attain the iconic and charming Victorian persona on the wedding day!
• Retro Signage
One of the easiest ways to bring endless vintage inspiration to your vintage-themed wedding is by using retro-style wedding signages! You can browse on Pinterest or on Instagram or online for trendy and antique wedding signs. If you have calligraphy skills you can create your own DIY retro signages for your wedding day!

• Retro Photobooth
These days installing a photo booth for a wedding reception is a very common trend! So, why not give your photo booth a retro makeover to match it with your vintage-themed wedding! You can simply rent a car to transform it into a mini photo studio (trust us, it will be something very unique and fascinating for all your wedding guests to admire and get inspired!). You can use any vintage and classic car for creating your own customized realtor photo booth!

• The Flowers
An authentic vintage-themed wedding is incomplete without the right florals! That being said, the type of flowers you choose for your wedding day theme decides the overall look and feel of your wedding! Roses are the most common flowers that are used for a perfect vintage-themed wedding, but if you want you can always get experimental about your flowers for your wedding day decor! You can always bring in peonies or daisies in your bridal bouquet and to other wedding decorations! Additionally, if you are planning for a vintage wedding you will want to turn away from poppy and bright colors, and lean towards the dark and nude tones, like blush, ivory, and burgundy to bring in the authentic vintage vibe to your wedding day! You can also combine the different colors for a more varied floral and unique arrangement!

• The Mismatched Chandeliers
These days, alternate lighting is becoming a major wedding trend, and guess what it is not at all complicated or hard to see why! The one thing about lighting is that it has the power to drastically impact the overall feel and vibe of your wedding venue! To have a memorable vintage-theme wedding, we will suggest you turn to moody options like candlesticks, exposed light bulbs, or even mismatched chandeliers! Try bringing embellished hanging light fixtures as it will be a stand-out detail in your entire wedding decor! Plus, the best perk of having mismatched chandeliers is that it will definitely transform your wedding reception space to feel elegant and historic!

• The Classic Centerpieces
Talking about centerpieces, then the best thing about antique wedding centerpieces is that they take various forms. When paired with timeless items such as wood, candles, glass, rhinestones, or flowers, they make the entire wedding space more inviting and romantic! When talking about a vintage-themed wedding there is a lot of flexibility and versatility in the type of arrangements when it comes to centerpieces! It's your wedding day and everything depends on how you want it. If you want your wedding guests to be surrounded by an ambient flame, or want to have a floral fragrance to linger throughout the venue, the choice is completely yours!

• Bring Vintage Getaway Car for Dramatic Exit
A swanky vehicle is a perfect way to make your grand and dramatic exit from your wedding reception! You can rent a vintage car or a truck to make this beautiful moment special and memorable and on-theme too! We can assure you that all your wedding guests will be impressed by your sweet ride!

• Bundt Wedding Cake
There is no doubt that bundt wedding cakes have gained massive popularity in the US in the 1950s, making them a great and incredible dessert alternative for a vintage-themed wedding! All you need to do is work with your wedding caterer or the pastry chef to pick your favorite design and mouth-watering flavor palette that perfectly fits your vintage wedding vibe!

• Mirrored Decor
Vintage wedding decor ideas are super easy to achieve! All you need to do is work with antique decor items! You can shop for baroque mirrors to place throughout your wedding venue to bring the shining and gleaming era of history to your wedding! Highly inspired by 17th-century European architecture and art, this elegant and classic wedding decor style will not only give your wedding space a regal touch but will also make your wedding the talk of the town!

• Whiskey Bar
Creating a DIY corner for the premium whisky or a personalized whisky bar and cigar bar will bring the true and classic retro vibe of the '20s. It will not only add an opulent appeal to your wedding day decor but is also a great and ideal option for a Gatsby-inspired wedding! Don't forget to bring in the alternatives for whiskey too, in case everyone prefers this taste! For the alternatives, you can bring a bottle of brandy, ages mezcal, or even rum. These options would go seriously well with your vintage-themed wedding!

We have narrowed down some of the best tips for hosting a perfect vintage-themed wedding. Browse our rounded-up options of elegant vintage-theme wedding tips and fantastic and memorable weddings that will leave an eternal impression on the hearts and minds of your wedding guests!