Dessert Ideas For Your November Wedding!
November, 18 2022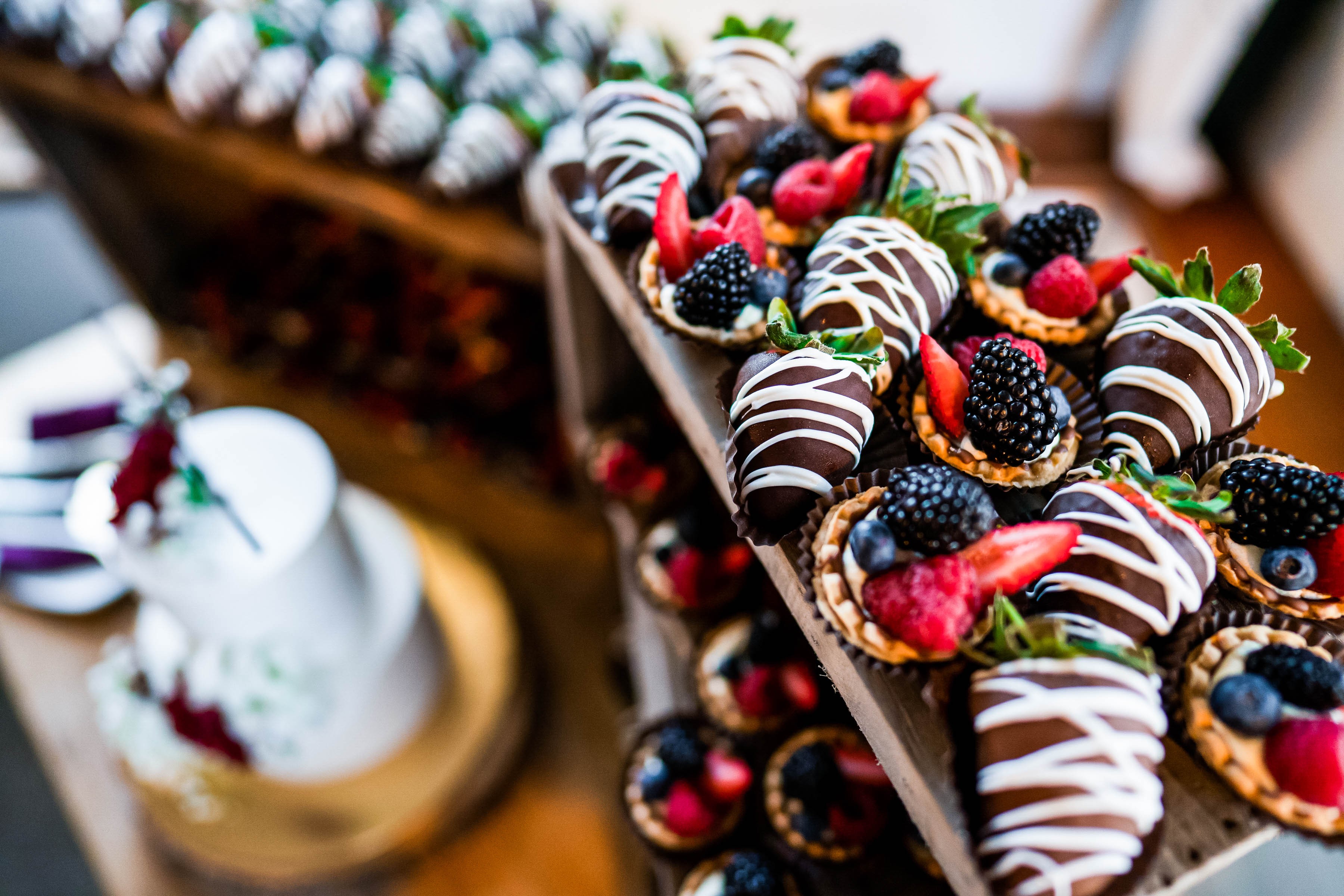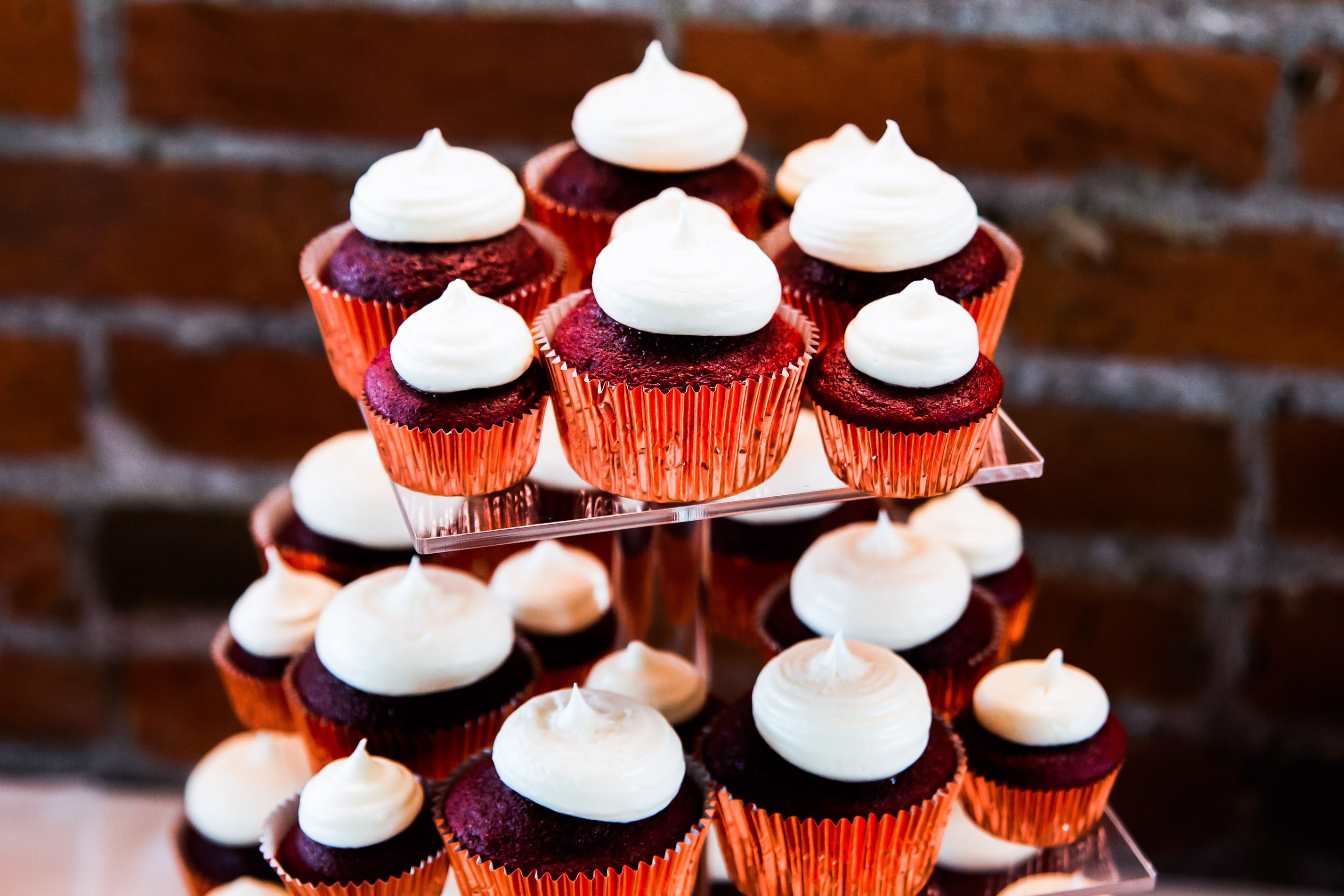 The weather is starting to change which means that cozier times are just ahead of us. With a chiller evening on the lovely horizon, lots of fun wedding dessert ideas surely might have popped in your head for your November wedding. For the same, you have scoured the best wedding inspo that Pinterest accounts have to offer over the internet. Till now, you have even sent out your gold foil wedding invites and we are pretty much sure you have even picked the best wedding dress, a killer up for your hair, and also have hired the best professional and affordable wedding photographers to capture the most memorable day of your life.
Although it seems like you've planned everything down to the last details, there is one thing that still remains: your wedding dessert. Choosing a dessert for your November wedding can be especially hard if sweets aren't your thing (or even if they are your thing because then you want all the desserts!). Luckily for you, we've rounded up some yummy and tasty gorgeous dessert options that will add a perfectly delectable end to your frosty winter nuptials and will leave all your wedding guests craving for more and more!
So, spoil all your wedding guests with these amazing, incredible, and comfortable winter wedding desserts, as it is the only perfect way to end your memorable evening. Just forget the fruitcake or stodgy bread pudding (the usual winter wedding dessert) – amp up the flavor and bring on the Oohs and Aaah's with these incredibly chic Winter Wedding Desserts!
Cupcakes And Cookies
If you are choosing the romantic and cozy month of November for your wedding day celebration, you can never go wrong with cupcakes and cookies when it comes to your wedding day dessert table. Winter weddings come with endless yummilicious wedding dessert options for couples to choose from to leave their wedding guests wanting more. You can easily rock cupcakes and cookies to bring in the true and authentic winter season vibe to your wedding day celebration. Don't forget to adorn them with lovely and photo-worthy winter detailing so that our affordable wedding photographers can add their own unique twist to your wedding day photos. From peppermints to marshmallows, sparkles, snowflakes, flitter, s'mores, and other stuff, when it comes to adding some really chic and unique winter detailing to your wedding day cupcakes and cookies, then trust us, the options are just endless. You can also try working around with gingerbread cookies and snowflake cookies in place of the usual ones to bring a twist to the usual flavor, and then can consider topping your cupcakes with evergreen for a natural touch. This natural touch will go well with your winter wedding celebration. To introduce the real winter touch, bring in actual winter season flavors like cranberries and cinnamon, as these two flavors will make November's wedding dessert scream holidays. And if you are going with the bold and winter season color palette like red and white, we can assure you that they will give a cooler festive feel to your winter wedding dessert table and wedding reception on the whole. In short, your wedding portfolio will have all the lovely and cozy elements of the winter season.
Yummy Pies and Delicious Cakes
With wedding trends changing every now and then, these days, mini wedding cakes are being an incredible and amazing addition and will surely be an amazing and of course delicious addition to your November wedding dessert table. To go for something out-of-the-way, you can always try a bundt wedding cake, which used to be traditional for Christmas in many countries. These types of wedding cakes will not only be a great alternative for your wedding day dessert table but they are indeed a great alternative to a usual wedding cake, or in fact, they are also a great addition to it in place of cookies and cupcakes. If you wanna go DIY for your wedding day dessert, you can consider making homemade pies as they are also amazing and will also make your wedding feel like holidays and Christmas on the whole. A beautiful assortment of such pies will undoubtedly make your wedding feel extremely intimate and cozy, and the best part of it is that you can even bake them all by yourself. By DYIng, you will also be able to add your personal touch to everything you bake for your November wedding dessert table.
Classic and All-Time Winter Season Favorite S'mores
With trending wedding dessert table ideas, have indeed become increasingly popular recently, and the ultimate and cozy winter wedding dessert bar would be a great DIY s'mores station that all your wedding guests are surely going to love no matter what! In fact, our professional wedding photographers will also have some really creative and great dessert bar ideas to capture in the best of frames to elevate your wedding portfolio. To bring some of the amazing and flavorsome options to your November wedding dessert, try working around flavored graham crackers, and different kinds of chocolates, and not forget the gourmet marshmallows to beautifully dress up this childhood favorite and introduce the best of winter vibes!
Toothsome Hot Pudding
If you ask us, then let us tell you that there is nothing quite like a delicious and mouth-watering hot pudding on a cold November wedding day! And the greatest perk is that this flavorsome winter wedding day dessert comes with so many flavors to choose from. From self-saucing chocolate pudding to stick-date puddings, bread and butter puddings, rice puddings, and all-time favorite the traditional plum puddings; the list goes on if you are planning to add puddings to your November wedding dessert.
If you ask us, then we can assure you that puddings will definitely be an easy addition to your wedding day dessert menu and it will also help you to keep all your wedding guests warm from inside out during your winter wedding celebration. The bonus tip, consider pairing it with some hot and yummy custard to add to that classic wintery feel! We promise you are going to thank us later for their classic and unique idea!
Crispy Hot Waffles
There is, of course, no denying when we say that waffles are not just an epic American breakfast food, but they are also a delicious dessert that has made its way all around the world when it comes to alternative wedding day dessert ideas. A hot and crispy waffle when served with Nutella, banana, custard, or strawberries will undoubtedly have all your wedding guests drooling with incredible anticipation from the moment you and your darling will say "I do" to each other standing at the wedding altar.
Plus, they are readily available with so many millennial couples choosing to order food trucks for their wedding day celebration and saving a lot over their wedding day food budget. In fact, you can also choose to have a food truck for your winter wedding, especially if you are planning to have an outdoor winter wedding as this keeps all your wedding guests entertained while you and your darling pose for romantic married couples portraits for your wedding portfolio!
Mouth-Watering Dutch Pancakes
If you are very much inspired by the European vibe and planning to have a European-themed wedding celebration in the month of November, then try incorporating Dutch pancakes to keep your wedding guests' taste buds delighted. These Dutch pancakes are also known as Poffertjes. Rather than being a thin usual pancake style like a traditional crepe, pikelet or pancake, Dutch pancakes are fluffy balls of pancake that can be served on plates or skewers which will leave all your wedding guests in great delightfulness!
Another treat that will be perfect for your wedding day dessert fetish, the Dutch pancakes are also being served in bite-sized, easy-to-eat pieces and are just as delicious when served with sugar or cinnamon as they are when served with syrups and some yummy melted chocolates.
We can assure you that this is definitely one wedding day treat that will give all your wedding guests the warming satisfaction of seeing the heat rise off it as it's passed over the counter!
A Must-Have November Dessert- Hot Chocolate
When it comes to weddings, tea and coffee are often a staple and are also readily available for all your wedding guests to end their lovely evening with. But, if you have decided to have your wedding celebration in the month of November then consider adding hot chocolate to your November wedding dessert will surely be a great and fun idea indeed. While we might kid ourselves that hot chocolate is just another hot beverage, let us tell you that it actually comes under the dessert category, and it makes a fabulous winter wedding dessert.
Trust us, for a classic winter wedding, there will be nothing better than your wedding guests warming their hands around a piping mug of hot chocolate on a cold day in an outdoor setting or even indoors! This will be a perfect and delicious addition to your wedding day dessert menu. If you wanna make it a little bit fancier, consider adding extra bits and pieces like marshmallows, vanillin sugar, cinnamon, or caramel for an extra delicious treat!
Hot Jam Donuts
Whether you call them 'donuts' or 'doughnuts' there is no denying that they are extremely delicious and yummy! And in the world of weddings, donut walls have become a big and trending feature over the last 12 months, and offering many different types of icing and decorations displayed vertically on a wall is indeed a great way to make your November wedding day dessert table stand out a bit more!
However, if your wedding celebration is in the month of November, then you must consider skipping the iced donuts and going for hot jam donuts instead. You might not be able to display them on a wall but trust us, all your wedding guests are going to thank you when they will get the opportunity to sink their teeth into something warm and sweet, soothing the soul and invigorating the taste buds.
Mulled Wine or Mulled Cider, Whatever You Choose
Usually, people consider these more a staple than dessert, but if you ask us, we think they fall in both categories, depending on how you are incorporating them and where.
If you are planning a wedding in the month of November, then hot drinks are a definite must-have not only to keep all your wedding guests warm but to also diversify your winter wedding beverage menu. Consider some vats of mulled wine or mulled cider for your big day celebration. If you ask us, this will be a great option to warm up all your wedding guests after the wedding ceremony and also during your wedding reception. Your wedding guests will appreciate the yummy hot dessert being served to them throughout the celebration.
Plus you can always go down the route of having them available as just drinks or making them a little bit sweeter if you have decided upon having fewer desserts for your November wedding. Mulled wine and mulled cider recipes including butter and chocolate are indeed a great way to add that thick creamy element to the drink and make it that much sweeter that will delight all your wedding guests!
Yummy Cheesecakes
There is something extremely delicious about cheesecake. The tempting, cozy, and comforting vibe of cheesecake is something that is loved by everyone, and lastly not to mention it feels very "New York". November is the time of beautiful fall and also for romantic winter, so a cheesecake will be a great addition to your November wedding dessert. Your wedding guests will definitely love this tempting and flavorsome dessert. You can consider adding pumpkin cheesecake that is only available during the fall season so that all your wedding guests will know that they are in for some unique treat!
Custom Chocolates
Well, warm weather is of course not super conducive to serving chocolates as dessert to your wedding guests, but you don't have to worry about it if you are planning a wedding in the month of November. You can always get creative and DIY with assorted truffles or can even choose local chocolate bars to add to your November wedding dessert. This is indeed a great idea for all the couples who want their wedding guests to be able to take their dessert on their way out. These custom wedding dessert chocolates will also work as great wedding favors.
Milk Tart Phyllo Cups
When it comes to wedding desserts, there are a few things that are as traditional as Milk Tart, however, you might feel that it is not quite fancy enough. But, how about swapping out the dense puff pastry for light and crispy phyllo, and then creating individual and small "tartlets" for each of your wedding guests? Once prepped you can serve them slightly warm with a dusting of cinnamon, and trust us, once, in your wedding guests' mouths, everyone will be transported to their lovely and happy childhood days.
Pies, Tarts, and Flans
If you are a couple who wants to keep subtle and traditional, and wants to bring the same to your wedding dessert, then there is nothing more perfect and yummy than a hot pie, tart, or flan. Just like pudding, these amazing pastry combinations will be served with a range of amazing sides and will surely come in a variety of tasty flavors for you to choose from to bring into your November wedding dessert.
An apple pie, blueberry pie, pecan pie, the list goes on and on when it comes to serving pies to your wedding guests for your wedding dessert. And what is more, it is a style of dessert that many caterers or wedding venues should be able to achieve for a lovely and pleasant wintery day!
So, summing everything up, all we want to say is that there is nothing better than warming your wedding guests with a delicious treat for your November wedding. Especially, if you are celebrating one of the best days of your life and have the classic opportunity to let all your wedding guests dig their teeth into a sugary sensation that leaves them wanting for more!