DIY Wedding Trends We Predict Will Go Big In 2023
October, 21 2022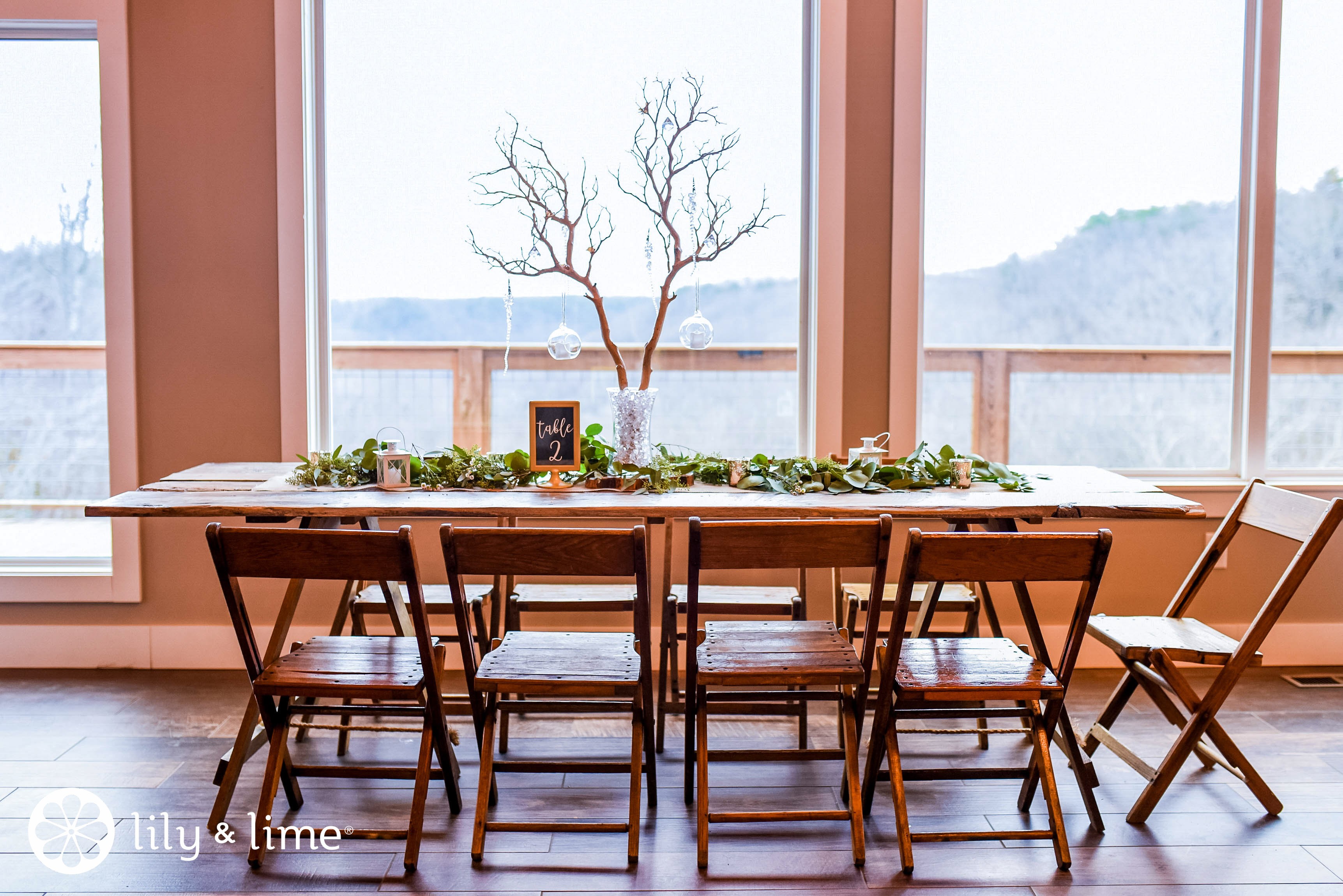 Did you just say "wedding trends"!? Yes, yes, yes! Let's talk about it for 2023 weddings. We are truly and absolutely obsessed over what wedding trends are going to take place in the coming year, 2023. As the pandemic has brought a lot of new trends with it, and one such trend which was followed by the majority of engaged couples in 2021 and 2022 was the micro-wedding! A huge majority of couples chose to avoid having a large and grand celebration for their wedding day for various safety measures and that is so a-OK! But, if you are planning to get married in 2023, we are very much sure that you are probably surrounded by endless inspiration from every possible angle. So, if you are looking for trendy, modern, plus extraordinary wedding trends, then you have to look no further! We have predicted some of the best wedding trends that are going to be huge and, of course, in demand in 2023. Some of these trends you might have seen in 2022, but we bet, they are still going to be damn hot for your 2023 wedding.
Amongst all the wedding trends that are going to be big in 2023, today in this blog we are going to talk about the latest and chic DIY wedding trends that will make a sensation in the coming year. DIY wedding trends are highly loved and desired by our millennial romantic day brides. There can be endless reasons for brides or couples choosing DIY wedding trends, and we are ok with them all! But, regardless of why you choose to host a DIY wedding in 2023, we know you must be looking for some inspiration to nail it in every possible way!
You have come to the right place because we have gathered some of the most interesting trends expected for DIY weddings for 2023 that are definitely going to be grand and also loved! We will help you with beautiful ideas that will not only give you the space to save money but also make your big day unique. And will also offer great and creative wedding photography opportunities to our affordable wedding photographers. Our professional wedding photographers are also great lovers of DIY settings. A DIY wedding is actually very out-of-ordinary and features great personal touches, which when captured beautifully offer precious memories to couples to cherish their wedding day for years to come.
Amongst All DIY Wedding Trends, Micro Weddings Are Going To Be A Thing in 2023
Yes, we know that micro weddings sound so 2020, but the truth needs to be told. And the truth is, they are here to stay for a few more years! All the newly engaged couples who are planning to have a meaningful wedding celebration amidst an environment and of course, a budget-friendly wedding, are sticking to more intimate weddings these days. In fact, millennial couples are going head over heels crazy for micro weddings, as it helps them save a lot of money and allows them to have a celebration that will be cherished for years to come by all your wedding guests.
Just imagine having all the time in just by yourself to set up some lovely wedding drapery and create a setting that will leave all your wedding guests in great amazement. And also offer incredible and out-of-the-ordinary wedding photography possibilities to our affordable and professional wedding photographers. It's your DIY wedding, you can consider preparing your wedding ceremony spot all by yourself. You can bring all your wedding visions to come true when it comes to making a beautiful wedding arch or arbor, depending upon your choice. You can also work around with some beautiful and elegant DIY wedding centerpieces. The ideas are just endless, you can consider taking the reference of the Pinterest board. And lastly, don't forget the fresh seasonal flowers to make your wedding ceremony backdrop inviting, romantic, and photo-worthy!
Apart from going all DIY for micro weddings, there are other benefits that come into the couple's heads, when they consider having a small wedding. Some of them are -
1. Micro weddings not only give the bride to bring an endless DIY wedding touch to her wedding day celebration, but they also help save a lot of money, as the guest count is the highest cost when it comes to planning a luxe wedding celebration.
2. With less number of wedding guests, the couple who is getting married will have ample time to spend with all their loved ones. Trust us, your wedding guests will love and cherish your time and affection on your wedding day.
3. The best part of having a micro wedding is that the couple who is getting married actually gets to enjoy the whole wedding planning process to the fullest.
4. And, lastly, micro weddings are damn easy to plan while working. This indeed is making this kind of wedding celebration, a favorite amongst our millennial couples. It's like, work, walking, and planning your wedding.
A micro wedding will also allow you to take out the time to write each of your wedding invitations, place cards, and even the wedding menu all by yourself. This way, you will be able to focus on the beautiful and stunning wedding decorations that will stand the test of time while keeping your wedding budget low.
Well, if you are planning to host only about 25 wedding guests, then you can even take the time out to bake some sweet desserts, and also make personalized wedding favors for each of your wedding guests. This will make them feel special and loved.
Hosting a micro wedding simply does not mean that you have to give up your ideal vision of wedding decor and not forget the other decor aspect like the photo booth (for quirky wedding party photography opportunities) that you have always dreamed of for your big and special day. In fact, going for a micro wedding, simply means that you will have very essential and close people around you on your wedding day. In short, you will be saving a lot, out of which you can spend as much as you want on the wedding decor. In short, small weddings are going to be a huge DIY wedding trend in the coming year too!
DIY Minimal Setting Will Never Go Out Of Trend, as Minimal is Always Beautiful
Within the last two years, many of us have learned to live with the minimum. We might have visited fewer stores or might have even shopped for fewer unnecessary items. And within the course of time, this has somehow become a way of living for many people and couples. And couples do start to enjoy and relish it. With keeping things minimal, there comes a point in everyone's life when we realize how much energy, time, and money we spend on such lavish decorations for a celebration, we have a change in perspective. And after all, weddings are all about love. The one thing that should be there in abundance is love over anything other things. So, here is the question, are those thousands of dollars of imported flowers necessary for the wedding decor?
2023 DIY weddings are going to be all about romantic and meaningful details. In place of the usual expensive floral centerpieces, you can consider bringing in potted plants that your wedding guests can take along with them after the wedding celebration, as a wedding favor. If you are planning to keep your wedding celebration subtle by hosting in your backyard, more a backyard wedding, then you can consider lighting as your only outdoor wedding decor. Without going overboard and choosing those expensive chandeliers, you can consider using outdoor uplighting in trees, as this kind of wedding lighting decor will definitely make the whole ambiance inviting and romantic. With green outdoors, and trees illuminated with the warm yellow glow of string lights will offer a bucket full of out-of-the-box wedding photography opportunities to our creative wedding photographers. In fact, you can also think of renting giant LED light-up letters with your names' initials, or the ones with Mr. and Mrs., fairy lights, and wedding monogram lighting on accent walls to bring in endless DIY wedding decor elements.
So, if you have decided to go all minimal for your wedding style, your main goal is to focus on specific spaces. You can also consider bringing in unique and decorative wedding signages. This means that you can leave the rest of your wedding decoration aspect as plain and natural as possible. For example, if you have beautifully decorated the head table or the ceremony space, then in that case you can leave the rest of the reception table finished with small details such as candles and glass floral vases with single stems.
Rock The Classic & Vintage Decor
Vintage wedding decorations are just perfect for couples who love DIY wedding ideas and inspirations. To bring the most vintage vibe to your wedding, you can consider shopping for beautiful items at a reasonable price at various secondhand shops to create your stunning and unique wedding style. There is absolutely no need to color coordinate everything which allows room for creativity for your wedding day decor! When it comes to DIY wedding settings, vintage weddings are the easiest to style and also excel in every possible way. A DIY vintage wedding decor will also lend great and extraordinary wedding photography possibilities to our talented wedding photographers to capture mind-blowing wedding pictures that will elevate your wedding portfolio. To bring in authentic and true vintage vibes to your DIY wedding, you can consider using mismatched chairs, tables, and table settings. Trust us, this kind of wedding vibe will rock the overall ambiance. Your wedding guests will be delighted to be a part of this romantic and chic wedding experience.
There is absolutely no denying that vintage frames always make gorgeous and fantastic wedding decor! You can consider adding florals to the corners and then hanging them across your wedding reception venue to make the entire setting more chic and romantic. You can use different size picture frames as the base of your centerpieces to have a chic setting. You can consider working in statement pieces on large tables for appealing visual eye candy. In fact, this will make your wedding day reception table setting more alluring and stunning to look at and also capture.
For other DIY vintage wedding day centerpiece ideas, you can consider adding varied-height candles and lovely teapots filled with flowers. For your wedding reception sweetheart table, you can consider adding different cups, plates, and cake stands, to make it look more chic and unique. You can try bringing in repurposed items like an old phone, camera, or musical instrument. If you ask us, lace and natural wooden pieces are just too perfect for a marvelous vintage decor theme.
Well, you can also repurpose wine bottles and mason jars to hold flowers and candles. Then consider painting them in a metallic tone and then wrap them with lovely lace or burlap to make them stand out and the center of attention for your wedding day reception table decor. Apart from these, mirrors and chalkboards are also ideal for making announcements or writing your initials and then your wedding date. It will be a cool DIY wedding decor hack. In short, DIY-inspired vintage wedding decor is still making its statement in the wedding world and will be continued in the upcoming years.
Make Use of Seasonal Dried Flowers For DIY Wedding Decor
Whether you believe it or not, dried flowers are one of the most stunning and unique DIY wedding trends that have been going strong for a couple of years now. We have seen pampas grass everywhere around weddings. Lately, many weddings and our modern-day romantic brides have used dried florals in arches and even delicate pieces in their wedding day bridal bouquets for incredible bridal bouquets.
All the DIY brides have just discovered that dried flowers are a beautiful world filled with great and endless possibilities. A huge majority of brides have been avoiding dealing with fresh flowers. The only reason is that they are delicate and you need some basic knowledge to take care of them and also a unique and creative approach to bring to your wedding day decorations. Dried flowers and preserved foliage leave almost no chance of messing up the wedding decorations. In fact, they will also look incredible in your wedding photos when creatively captured by our creative wedding photographers.
Whether you are planning a winter wedding, a summer wedding, a wedding in the spring season, or a rustic fall wedding, the best perk of having dried flowers is that they come in all sizes and colors. Which makes them suitable for any seasonal wedding. Another advantage of having dried flowers is that you can paint many of them. This way you can easily work in pretty much any color palette to compliment your wedding day color theme. When it comes to bringing in dried flowers to your wedding day decor, bohemian weddings are indeed an ideal wedding theme. Give this a romantic or modern approach by adding some color to them.
What Will 2023 Bring in Terms of Wedding Trends?
Well, of course, planning a wedding is definitely exciting and having the opportunity to take décor into your own hands makes everything better, especially for the brides who love DIY! Typically when trends happen every year they are motivated by the industry. We feel that these above-mentioned DIY wedding trends are surely going to inspire our couples and the world around them for their 2023 wedding.
We hope that now you know which DIY wedding trend to follow to make your 2023 wedding an absolute success while saving money. We look forward to helping you personalize your big celebration and offer you a great wedding portfolio with the help of our professional wedding photographers.