Fall 2021 Engagement Session Photography Inspiration
October, 20 2021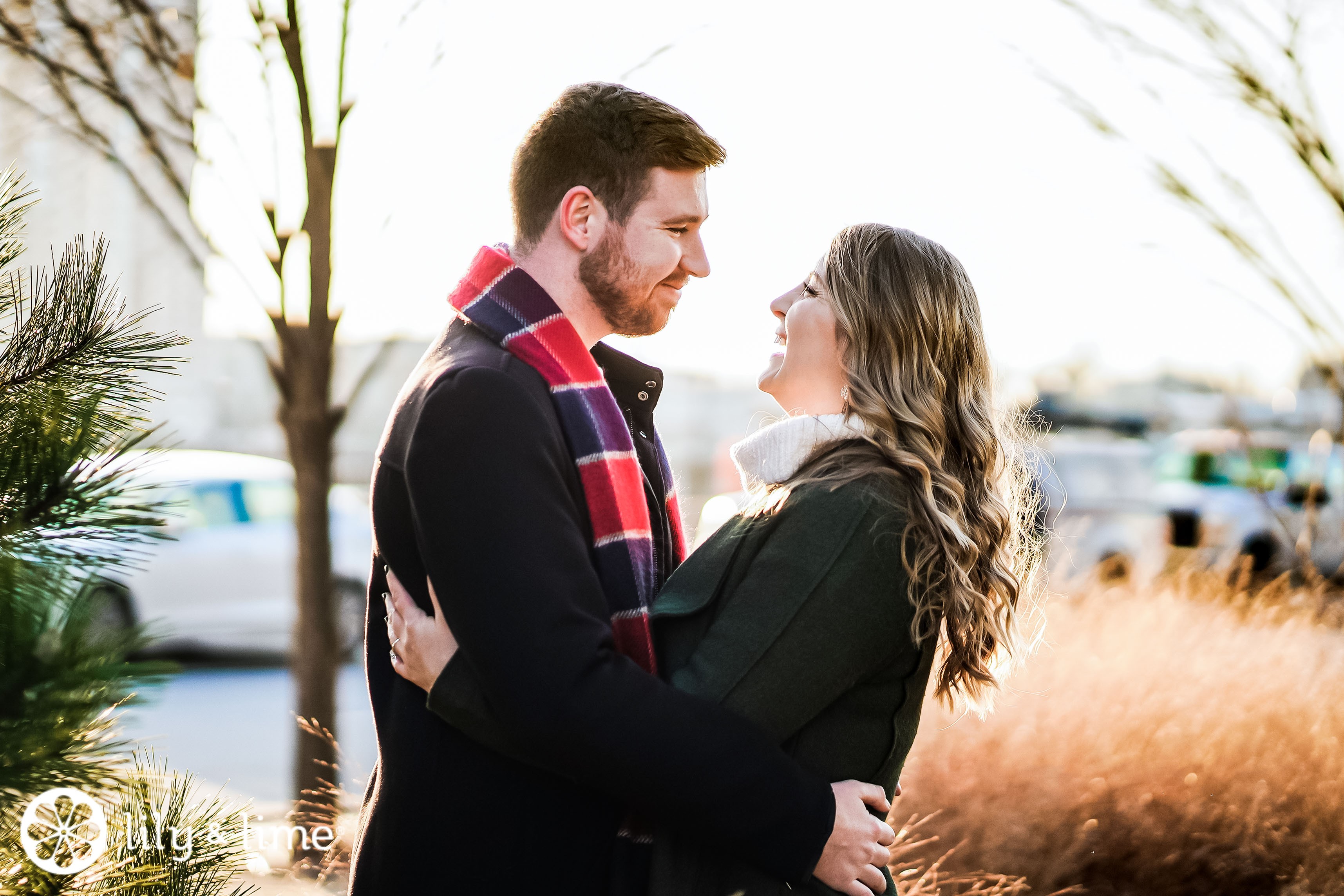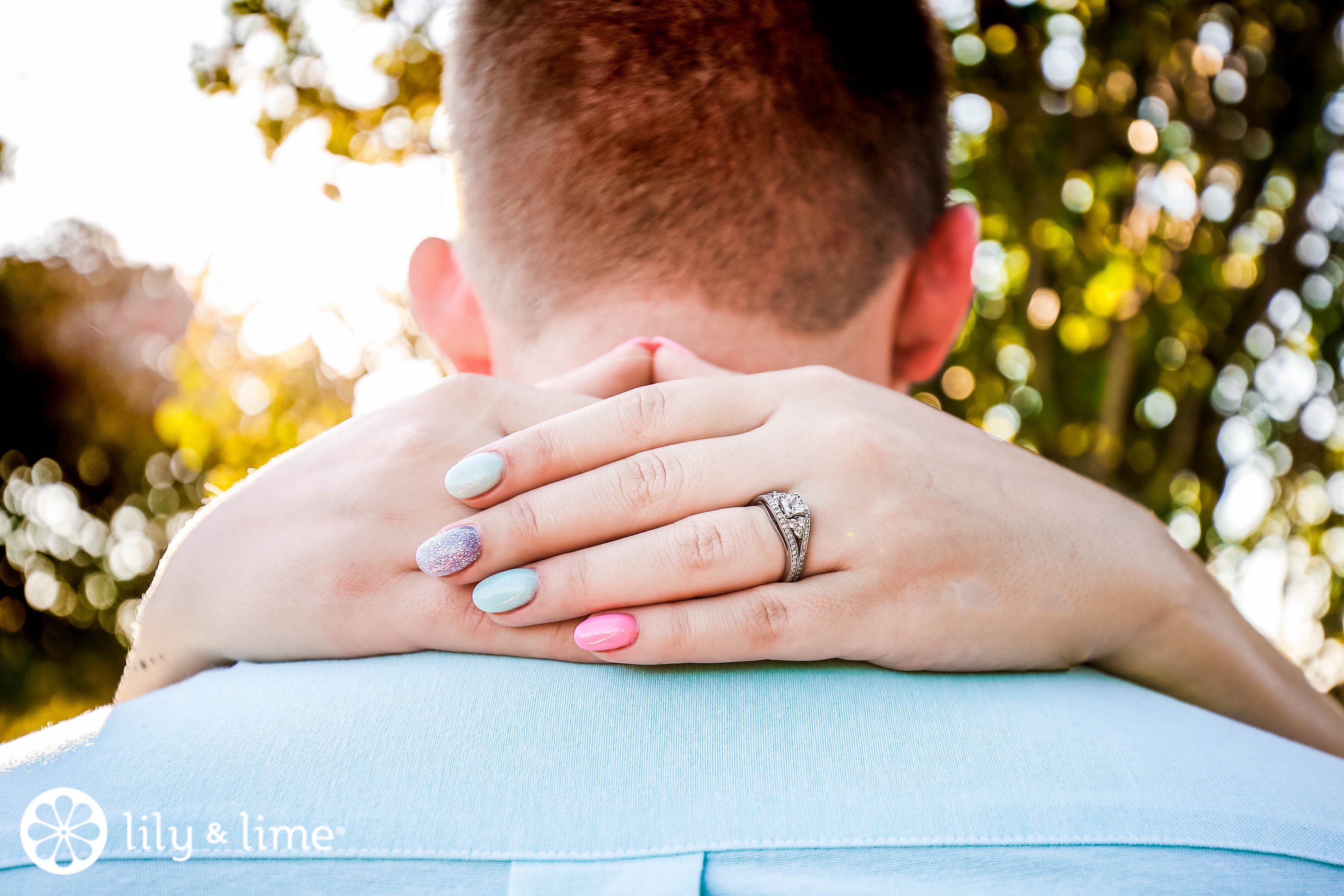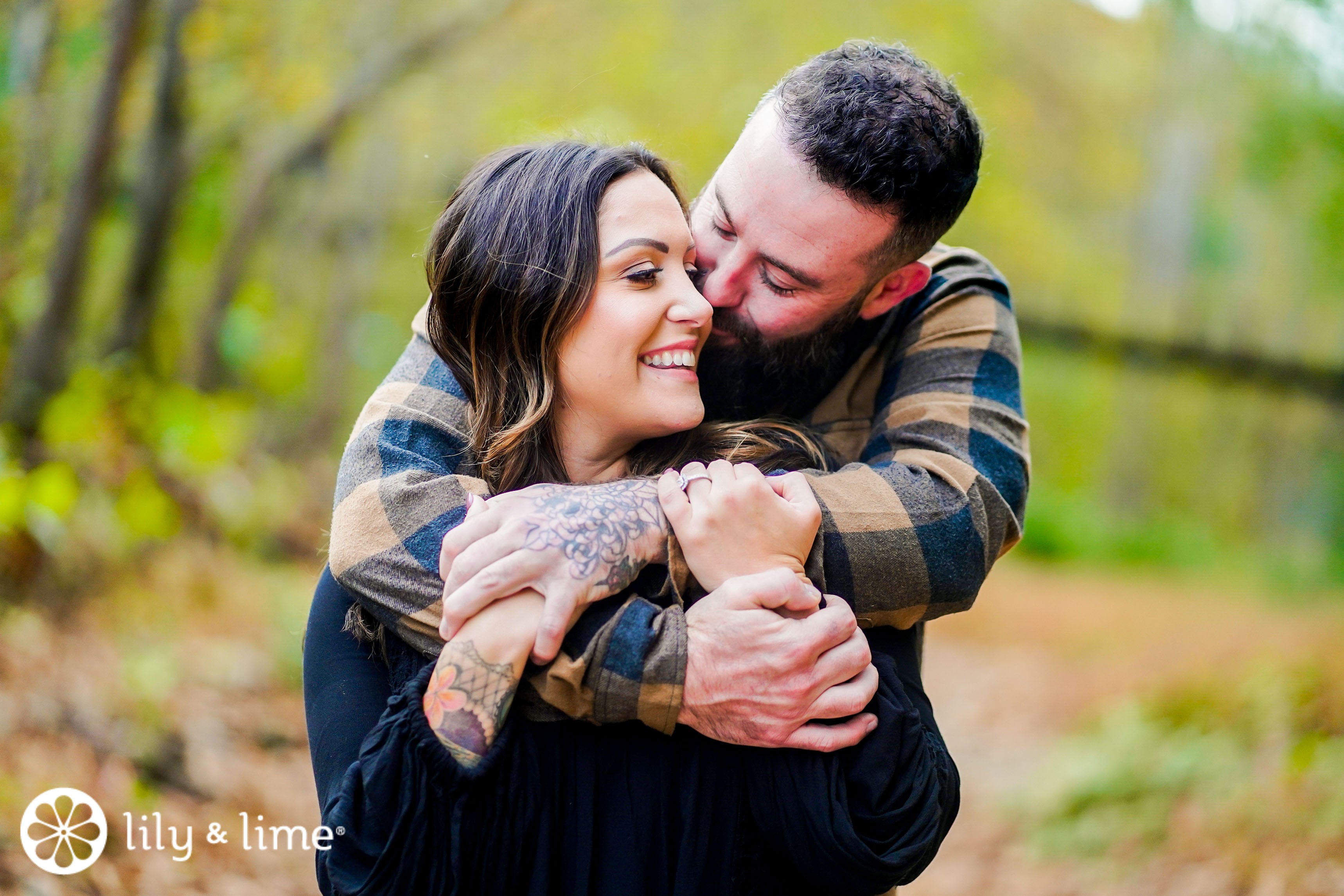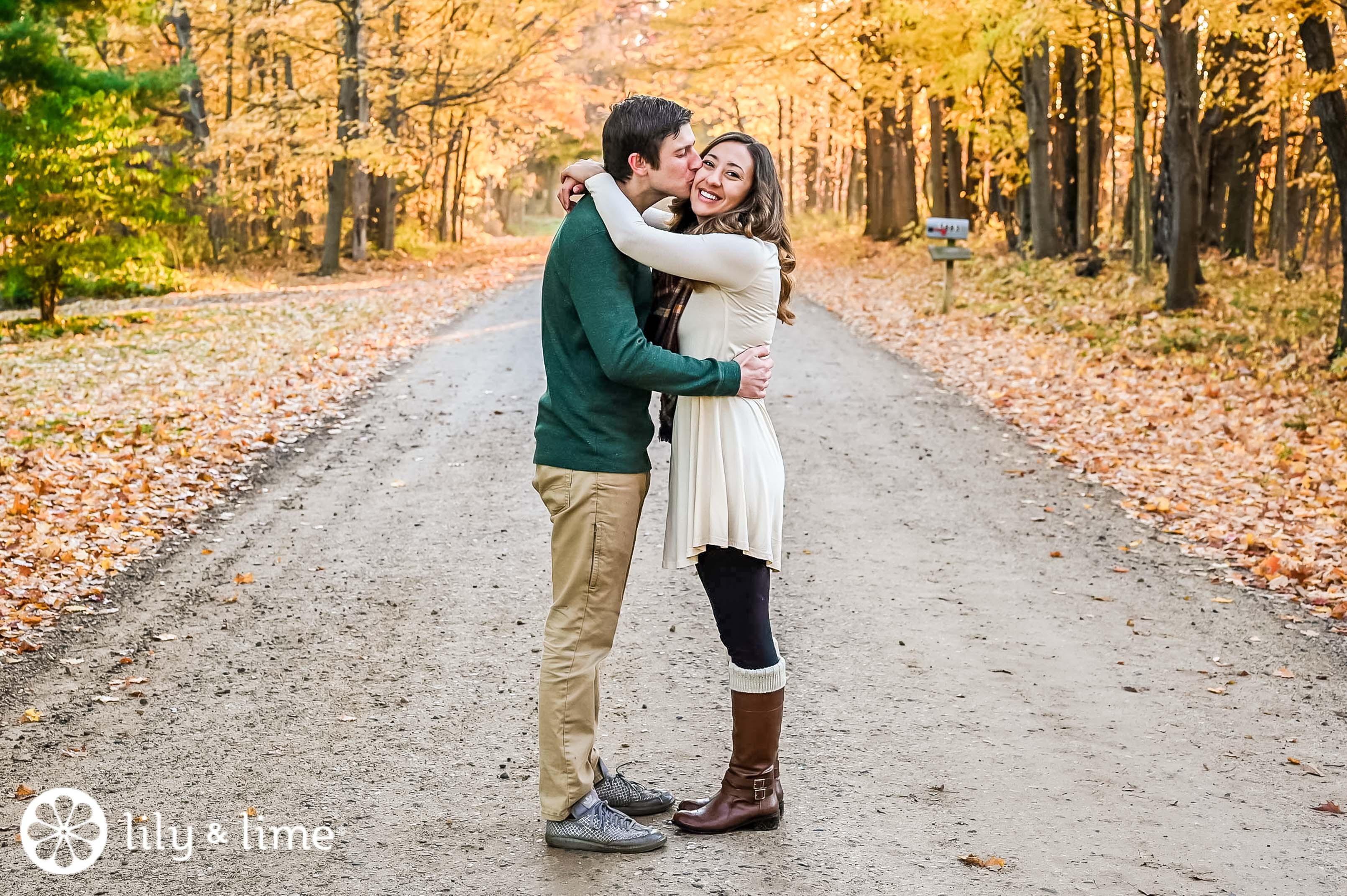 We understand the feeling of leaving the warm, sunny, season of summer can actually make anyone feel like the best is getting left behind! But the rooftop bars and poolside dates are not the secret sauce to finding a perfect and forever kind of relationship! Talking about the best season to fall in love or if you are already in love and waiting for the right time of the year to confess your feelings, fall is the season! The cooler and cozy months are not just more aesthetically pleasing with lovely sweaters, trendy scarves, and some special seasonal treats, but also the fall season scientifically gets you more in the mood for a mate, too!
It is not at all difficult to tell why people go crazy, or we say absolutely nuts, over the fall season! And while you may not go quite pumpkin-spice crazy as the rest of the world, it is a bit difficult to deny that the fall season is pretty great and more cherished, especially by newly engaged couples! Being in the business of documenting precious memories for couples to cherish, there is one question that we and our affordable and professional engagement photographers get a lot! And that is, which is the best season to book for a professional engagement session? The answer that our affordable wedding photographers give is that fall season.
Fall is indeed a great time to do plenty of things! From pulling out those cozy and comfy sweaters to cozying up by the first fires of the season, fall is the season of romance and is nothing but perfect to have an engagement photoshoot session! The fall engagement session is indeed a popular trend that is going casual and setting an ambiance that gracefully captures the passionate and tender romance between a newly engaged couple! We can assure you that our professional engagement photographers will flawlessly document your romance in the best of frames during this sweet, and cozy romantic season! With a splash of imagination and flair, our creative photographers will find the most alluring colors of the fall season that are nothing but perfect for a natural, extremely stylish, and intimate fall engagement photoshoot!
With so much to capture in the magical frames, fall is indeed a stellar time for your professional fall engagement photo shoot session! With the leaves changing into brilliant and whimsical hues of red, yellow, and orange, we can assure you that every engagement photograph of yours will have an enchanting and gorgeous backdrop! Another added perk of having a fall engagement photography session is that you and your partner will have the opportunity to cuddle up to beat the bite in the air and pose for utterly romantic couple portraits! Bonus points, if you or your sweetheart popped that important question in this season, trust us, your engagement photos will have all the special moments of your life captured in the best possible ways!
So, before you get all ready to smile for the camera, here are some of the best and incredible fall engagement inspirations that will definitely make your fall engagement session an unforgettable photography experience! We will be sharing some of our best tips for a great autumn engagement session for the ultimate inspiration! Our professional photographers love capturing fall engagement photos for couples all across the country! If you are looking for ways to book our incredible and affordable photography service, all you have to do is Google "Affordable photographers near me" or "professional photographers near me" and voilà, you will find your way to us, in the blink of an eye! Before we go ahead and help you with some really amazing and incredible fall engagement inspiration for your upcoming photography session, we just want to say a thing! Apart from beautiful weather, the changing colors of the leaves, and no more seats running down your back, you will witness other things like the pumpkin-flavored recipes and hot cocoa (popular fall season ingredients) during this utterly romantic season. But, before we go ahead and inspire you for your fall engagement, we want to state a fun fact! Do you know that most items labeled pumpkin are actually squashed? Sorry if you didn't know, and I just ruined your week/month/fall. (hahaha!!) Let's get back to fall engagement inspiration!
The first thing that you need to get sorted for your fall engagement session is your photoshoot outfit! Once you are done with that, all you have to do is wear a bright smile and experience the magic that our professional fall engagement photographers will create through your engagement photos! So, we will tell you what colors and styles of outfits you can consider wearing for your fall engagement photography session!
Fall Engagement Outfit Inspiration for Photography Session
For all the newly engaged couples who are looking out for wardrobe inspiration for their fall engagement photography session, all we want to say is that fall is one of those seasons that offers you lots of options! Either you can dress it up in a very classy way, or can also fall head over heels for a cozy sweater and scarf that you have been longing to wear for so long! We are no fashion maven, but we can definitely be sure what will look good on you and your partner, and what will make your engagement photos look incredible! Here are some of the best fall engagement outfit inspirations for you all to include.
Embrace Cozy & Soft Sweaters
It goes without saying that fall is the season when your sweaters and scarfs make their appearance back in your wardrobe! It is officially sweater weather! Try adding knits and long sleeves to your fall engagement look, as we believe that it is one of the best ways to embrace the chill romance of the season in every possible way!
Add Plaid to Your Wardrobe
There is no perfect, or we say best, season to add plaid to your wardrobe rather than fall! No matter whether you are planning to wear a button-up, blazer, or flannel, plaid is all-time fall's favorite outfit! Couples who plan to have a fall engagement portfolio done should consider adding plaid to their outfit to prevent clashing!
It's Good Time to Get Dressed Up
A long and flowy dress will undoubtedly add an elegant and alluring look to your engagement photos! Some of the best colors you can choose to wear for your fall engagement photoshoot include ivory, blush, earthy tones, or other neutral tones as they are not only beautiful shades but will also make you glow in all the photos! For guys, a perfectly tailored suit is indeed the best choice as always!
Seasonal Accessories are a Big 'Yes'
A fall engagement photography session is incomplete without the seasonal accessories! So, what are you thinking? Bring in those lovely scarfs, hats, and sexy boots to make yourself look cute and feel cozy at the same time! Well, you can also bring in props like blanket scarves, as they are another popular favorite way to add character to fall engagement photos! Well, seasonal props are also welcome! Think of bringing in champagne flutes for a toast or cute mugs of hot chocolate! These props will make your fall engagement photography session feel like a fun fall date!
Outfit Color Inspiration for Fall Engagement Photography Sessions
Choose pastel, cool, and neutral tones as the outfit color inspiration for your fall engagement photoshoot session! Jewel tones and earth tones serve the best fall wardrobe color inspiration! These shades will gracefully stand out and will also complement the warm hues of the plants surrounding you during your outdoor photography session!
Just one tip for fantastic and mind-blowing color inspiration for your fall engagement outfit is to avoid anything that is neon! Because if you are going for a neon color then trust us you will definitely end up looking nothing but a hot, and blinking sign! You can also avoid colors like red or orange as these colors immediately catch the attention, and we are pretty much sure that you don't want your dress or skirt to be the focus of your engagement photos! All you want is your lovely faces, the background, and the love between you both to stand out graciously in each and every photo!
Background Inspiration for Fall Engagement Photography Sessions
Choose a cool background that features true tones of the fall season. The reason we're emphasizing choosing this kind of setting is that the background sets the true nature of a photography session! So, for your ultimate fall engagement photography experience, shortlist the locations that offer endless natural beauty! A piece of advice here, travel somewhere full of organic beauty, as our experienced and professional photographers love rustic spots! The rustic spots with the changing color of the leaves in the backdrop will bring out the best in your fall engagement photos!
Posing Ideas for Fall Engagement Photography Sessions
Engagement photos are nothing but all about love and the tender chemistry captured in the best of frames! Filled with endless love, romance, and passion, the Pinterest boards, and Instagram are full of posing ideas for couples engagement photography sessions! So, if you are planning a romantic fall engagement photography session and looking out for unique and adorable posing ideas to get captured in the best of frames, here are some of the ideas that you can borrow and flaunt in your photographs!
That Epic Gaze Pose
Drenched in love and lost in each other's eyes, the changing tones of the leaves in the background create an utterly magical and intoxicating setting, which will surely make our professional and affordable engagement photographers lose their hearts right away! Just look deep into each other's eyes and smile out bright, and the voila perfect couple portrait is ready!
The Ultimate Forehead Kiss Pose
There is no denying the fact that forehead kisses are just next-level romantic and always leave us wanting for more (right?)! Strike out some forehead kisses poses while you both are wrapped in your scarf blanket and witness the incredible romance in all your engagement photos!
The Subtle Art of Flashing Your Ring Engagement Pose
So, now that you are engaged and that solid and expensive rock is shining brightly on your ring finger, it's time to flaunt that gorgeous engagement ring in full power! Decide the shade of your nail paint with your engagement outfit, and you are done! Leave the rest to our photographers! They are keen on details and trust us, they capture your beautiful hands with that ring in the best way possible!
Look Out for Golden Trees for Real Fall Vibe
Well! Well! Well! Golden trees are not only a must to incorporate a true fall vibe to a fall engagement photography session, but they are also a go-to to include in all the photos! Of course, the red and orange ones also work flawlessly as they impeccably add the romantic and pleasant fall vibe and will make your engagement photography session a memorable experience! Fall Engagement photography sessions always call for endless and romantic golden hour shots! The changing tones of the leaves and the yellow and orange shade of the sky when combined together will always create a magical backdrop that is nothing but ideal outdoor inspiration for a fall engagement photography
Leaf-Strewn Steps are Great Inspiration for Outdoor Fall Engagement Photography
Leaf-strewn steps leave a perfect setting for an authentic fall engagement photography experience! But not limited to steps, anywhere will work perfectly and will bring in the magic of fall season in the best way possible as long as fall's leaves are put on display! Fallen, crunching leaves encircling you both will make the setting nothing but alluring and picturesque!
Stroll Into the Woods
Nothing in the world can ever be compared with the dreamy setting of a forest blanketed in fallen leaves! This kind of setting is nothing but a magical backdrop that brings out the best of every fall engagement photography session! Capturing couples in this kind of setting is a dream of every professional fall engagement photographer! A forest covered with fallen leaves is indeed a great inspiration for fall engagement photography!
Try Heading to Closer to a Lake
Fall Foliage looks stunning when reflected in the water! It's just so mesmerizing and swoon-worthy for our photographers to resist capturing! If you know this kind of location nearby, don't wait! Just reach out there with your partner and tag along our professional photographers to capture some really incredible engagement photos with picture-perfect backdrop settings!
The Best Time to Book Your Fall Engagement Photography Session with Lily and Lime
We will recommend you schedule your fall engagement photography session at least 2-3 months prior if possible! Our calendars usually fill up very quickly during the fall season, because our photographers capture the best of every moment during a couple of engagement photography sessions! And of course, everyone wants nothing but the best! Once we head towards the last week of November, there are fewer couples who look out for photography sessions, as the majority of them want to get done with their fall engagement photography session during the months of September, October, and early November, when the season is on its peak! So, don't wait anymore, just book our photographers in advance and experience the magic during your fall engagement photography session!