Handmade Wedding Gift Ideas
March, 31 2022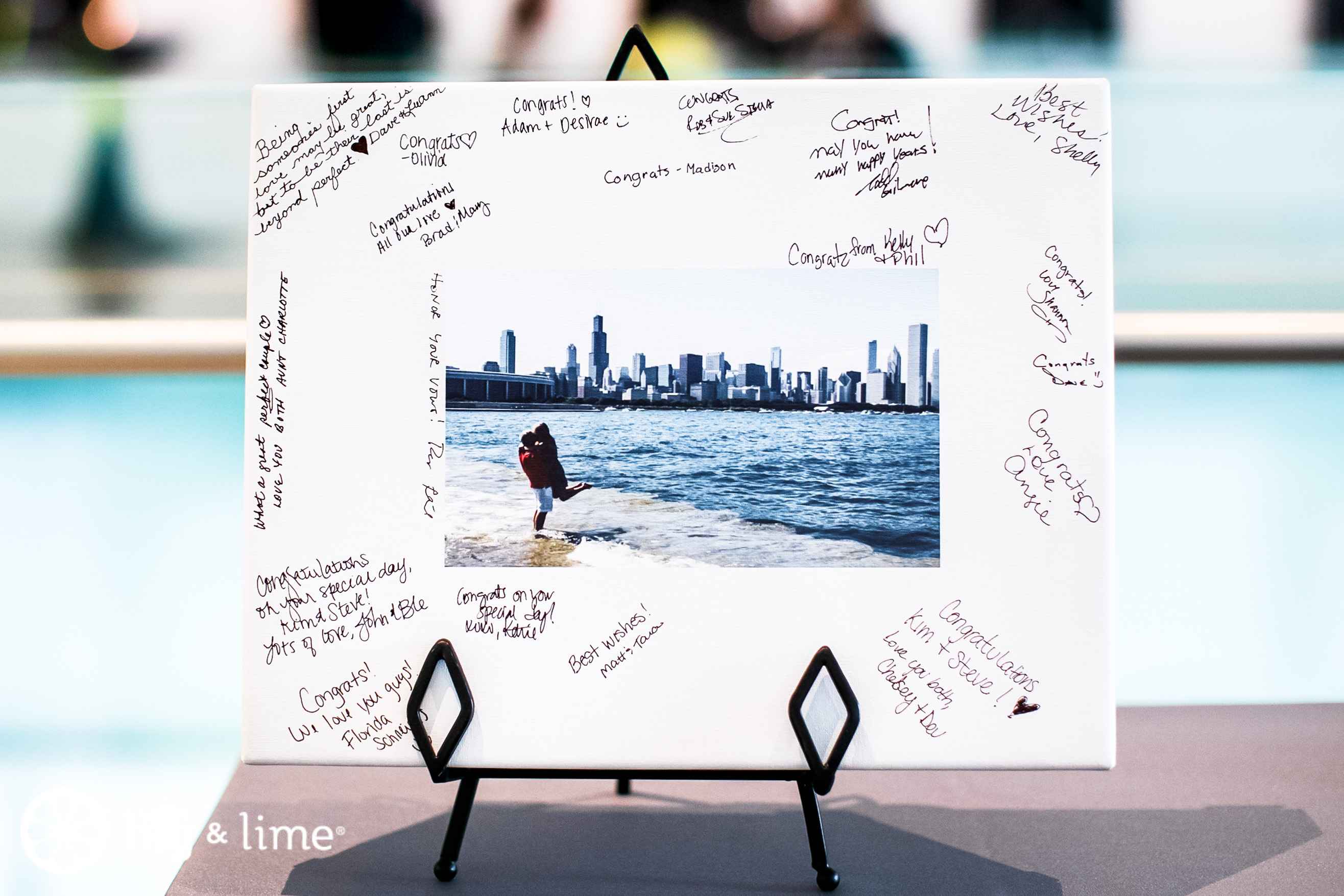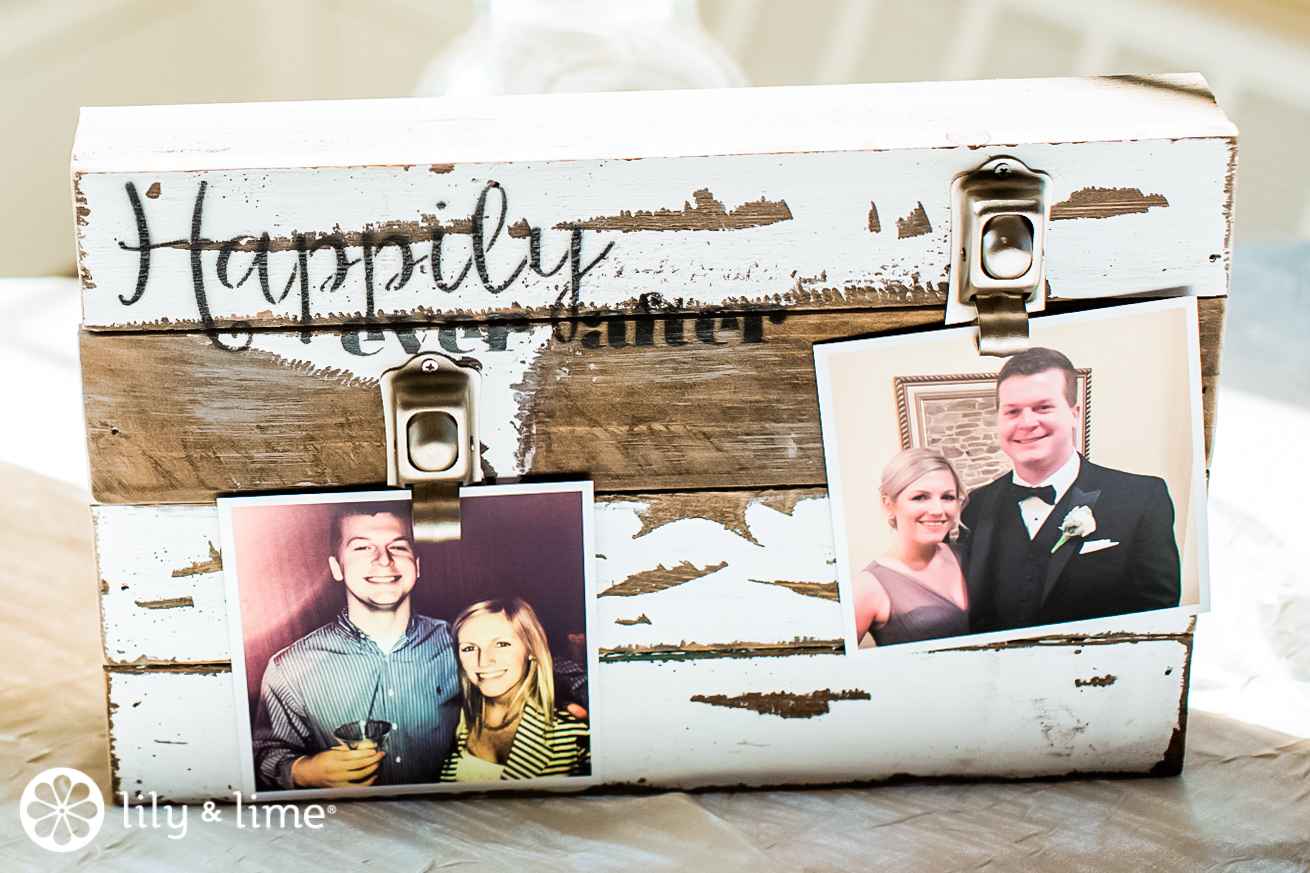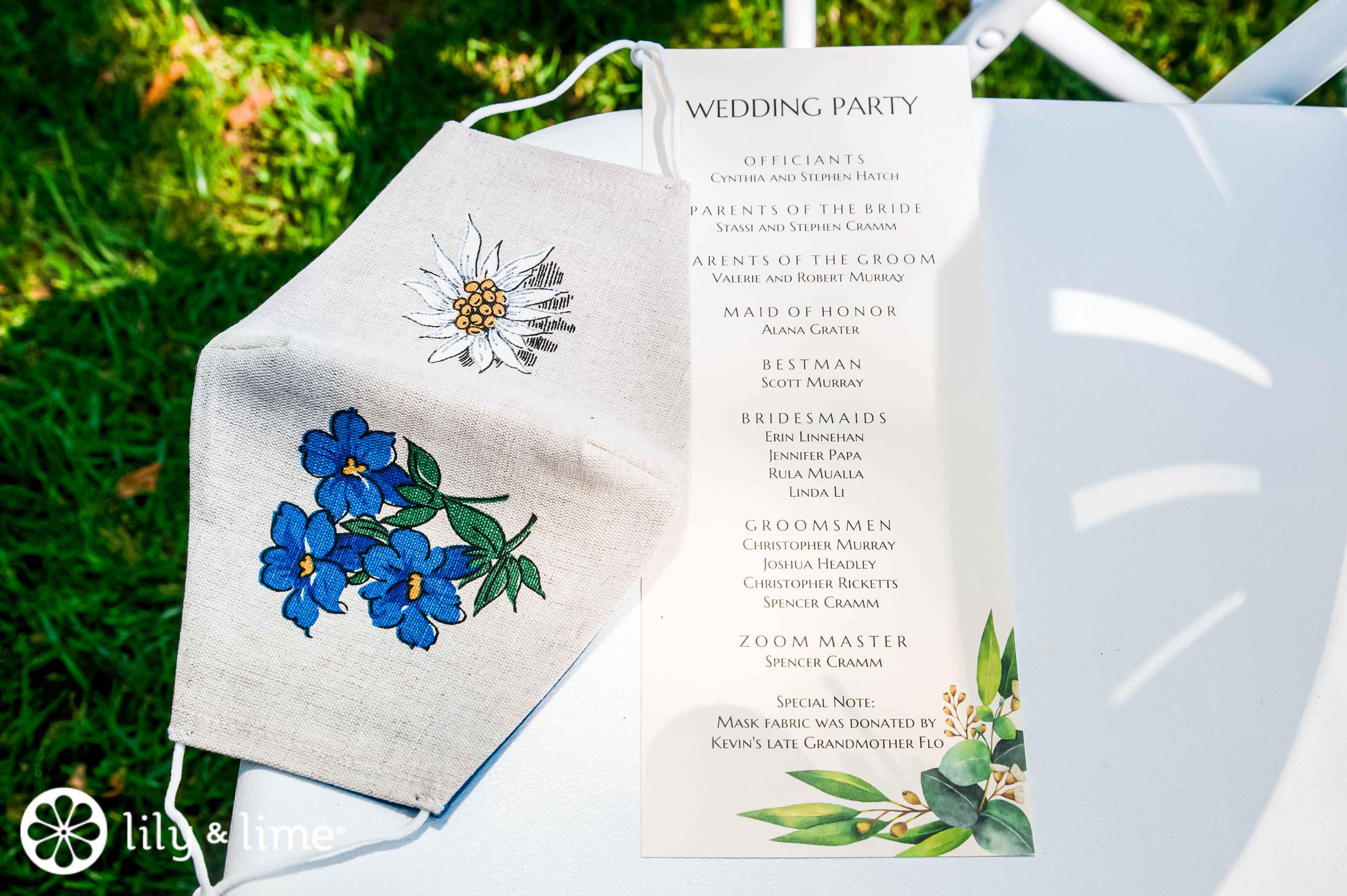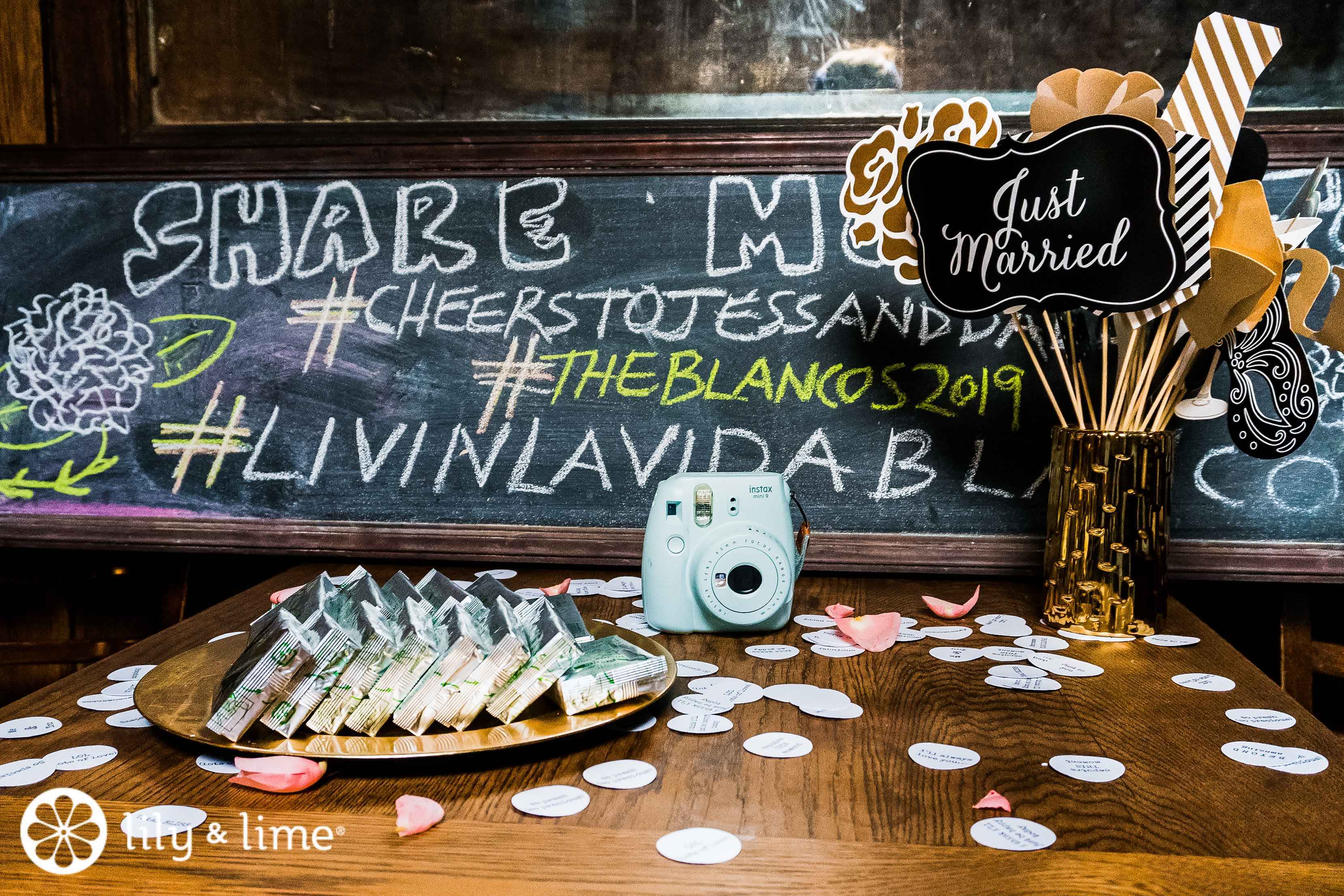 A wedding is a momentous occasion that creates a lively atmosphere where loved ones come together to celebrate the union of a happy couple. Lasting and emotional memories are created that never fade away. Each and every detail gets planned in the background and they come together to make a dream wedding! From DIY wedding details and ideas to statement-making wedding inspirations, a couple goes through immaculate wedding planning sessions and goes through thousands of wedding checklists to make a wedding day unforgettable for themselves and their loved ones. And hence, there are wedding guest etiquettes that also come into play and if you are planning to visit a wedding, you will probably be gifting something to the couple. Thus, you will need to get a wedding gift that will make an impact. In this article, we are going to tell you all about handmade wedding gift ideas DIY.
The importance of a wedding gift cannot be understated. As the couple already plans for so many wedding gift ideas- from gifting bridesmaids and groomsmen to sending away guests with adorable wedding party gifts, gifting something to the couple as a token of emotion is a great gesture. Moreover, you will also find ideas for wedding registry items in this article. It is true that in a social setting like a big day, thoughtful wedding gifts carry a certain value. And that value doesn't necessarily depend upon its price. DIY wedding gifts tend to show the couple that you care about them. And there are tons of DIY wedding gift ideas for you to look around and find your best suit! If you long for inspiration, you can always ask around and browse the internet. Moreover, it's all about how creative you can get. DIY wedding gifts inspiration is easy to come by if you get your hands on some great online wedding gift ideas.
Alternatively, you can make use of homemade DIY wedding presents with things that you already have lying around in your home. However, that is quite unlikely unless you have received DIY wedding takeaways recently. Another important thing about gifts is their wrapping. You can browse through DIY wedding gift wrapping ideas, in case you have no idea about how to wrap a gift so that it looks beautiful and presentable. A couple tends to get very busy on their wedding day and greeting each and every wedding guest can become a little difficult at times. That is where your thoughtful wedding gift will come in. If you get creative enough and make a gift for the couple at home by putting in some effort, the chances are that they will be touched by your beautiful gesture. Chances are that they will even call you up for a meet and greet post-wedding! Even if you don't know the couple that well, a DIY wedding gift can be an amazing opportunity to open a new door for a connection with the couple. Without further ado, here is a list of some of the best handmade wedding gift ideas.
Some of our favorite handcrafted wedding gift inspirations and ideas:
Handmade Jewelry
This will be the perfect pick if you are exploring handmade wedding gift ideas for the bride. Of course, it can take a little bit of skill, and you will have to start preparing beforehand. The way to do this is simple. All you need to do is take a piece of artificial jewelry and customize it according to yourself by either painting it or adding ornamental pieces. You can also take real jewelry to do this. However, that might be a bit too expensive to experiment on. The way you want to customize the bridal jewelry is up to you. You can also make it a more elaborate gift by combining various jewelry and packing them neatly together to make it the perfect bridal gift.
A Personalized Gift Basket For The Bride And Groom
What can be more thoughtful than a personalized gift basket for the bride and groom containing their favorite things? There is so much potential to get creative with DIY wedding gift basket ideas. Moreover, the possibilities with DIY wedding gift box ideas are endless too. You can put a collection of wines with customized labels in that basket which will enable you to express your taste and the effort you have put into thinking while picking the bottles. Apart from that, you can put a lot of other things in that basket. For instance, if the couple doesn't drink, you can get assorted chocolates or scented candles to keep it classy. If you are going for something emotionally vibrant, make a collage of your memories with them, and put it inside along with some goodies. With a gift basket or box, the creative control is totally under your hand.
A Framed Painting
A framed painting is a good option to consider if you are good at painting and looking for handmade gifts for weddings. But we are not talking about the readymade paintings that you can get at any craft store. If you have got the skills and enjoy painting, you can paint a picture of the couple yourself! For this handcrafted wedding gift idea, it doesn't necessarily have to be a painting of the couple as you can draw beautiful scenery or an abstract. Your painting should radiate love and vibe with the romantic atmosphere of the wedding. Of course, you can pack it in a crafty and thoughtful way after getting it framed. In that case, you can draw whatever your heart desires, but keep the couple and their personalities in mind.
Customized Wine Glasses
Customized or personalized wine glasses can be one of the hottest homemade DIY wedding presents in the whole wedding! If you don't really want to go through the process of painting on a canvas, you can also use your painting skills to decorate wine glasses. This gift will also go very well with a collection of assorted wines. A combination of these two gifts can be the classiest gift in the whole wedding. Make sure that you decorate the glasses with colors that don't come off after washing. That is the most important thing to remember here. You can also decorate normal cutlery if you feel that wine glasses won't be appropriate for the couple. The decoration part will be in your hand. How creative you can get will depend upon your skills as well as the time and effort that you put into decorating them. Do remember to keep the theme of decorations in line with the preferences of the couple and their wedding aesthetics.
Decorated Ornamental Pieces
Another option to consider for DIY wedding gifts is decorated ornamental pieces. Ornamental pieces are often used to decorate homes. Thus, your DIY decorated ornamental pieces will stay long in the home of the couple. That's one way of being remembered! Chances are that every time they look at your art on those ornaments, they will be reminded of you during their wedding. Moreover, if the wedding is near Christmas, or you are planning a Christmas wedding, you can also decorate Christmas ornaments and match them up with another gift such as a box of chocolates. This will also be easy on your budget!
A Customized Diary
This gift can also work as a souvenir wedding gift idea. So, if you look for DIY wedding souvenir ideas for homemade wedding takeaways in the future, you can consider this gift. You can buy a diary online and customize it according to your wish. You can draw or personalize the cover or write an emotional quote that resonates with the couple. On the back cover, you can provide a summary of the journey of the couple from your perspective and how happy you are for them. Alternatively, you can convert this customized diary into the next DIY gift item on our list.
An Emotional Written Piece Wrapped Perfectly
It's also important to keep in mind that there are budget wedding gift inspirations out there that can be emotionally comforting too. So if you are a writer, you can create a beautiful piece for the couple. However, you have to make sure that they love to read or they enjoy small things that can go a long way to describe love and affection. You can take your customized diary that was mentioned above and write a nice story involving the couple as the characters. If they appreciate literature, they will definitely fall in love with this emotional wedding gift. Our advice is to write a cute and adorable love story involving the couples and imitate their journey and love story leading up to their big day. This gift will also prove to be quite memorable for the couple. Perhaps, they will even read it to their kids in the future! When it comes to personalized gifts, you can't beat a good read written especially about you.
Watercolor Pillows or Shoes
The painters can once again utilize their skills on this amazingly creative wedding gift. Buy some throw pillows for the couple and paint them with watercolor or embroider them. You can make abstract art on them or go for a traditional renaissance painting or whatever you are good at. However, it will be easier for you to go with the abstract route as a pillow isn't necessarily a good canvas. This can be a very fun gift for the couple, and they are likely to keep it as a memoir of their wedding.
Handmade mini soap bars
This is a fantastic DIY wedding gift idea that is also classy. An assorted collection of handmade and customized mini soap bars can be gifted away as they are not only fragrant but also appealing to the eye. They are also incredibly simple to make, requiring only a few simple ingredients. You can make these even easier by using a premade goat's milk soap base. Then simply add grapefruit, poppy seeds, and essential oils of grapefruit and mint. Or go for your favorite essential oils and fragrances. Similarly, fun bath bombs can be made with basic baking molds and can be made with scents and colors that match any wedding theme.
Weddings tend to become a very busy day for the couple who are getting married and you might not be able to interact with them that much, no matter how well you know them. There are a lot of things that the couple is busy with. From saying thanks to each and every wedding guest especially to enjoying their time with each other, they can be busy in anything. From looking over the big and small wedding details to sending away loved ones with a thoughtful souvenir, there are so many important wedding moments that a couple has to look after on their wedding day. Moreover, it's a very important day for them. They deserve to divert all their attention towards the event that is centered around them. Apart from that, there's a feeling of love in the air during a wedding. Hence your sentimentally thoughtful handmade wedding gift will go a long way to say that you care!
To get the best organic handmade gift ideas for weddings, you'll have to channelize your inner artist. That way, you will also come across a variety of crafty wedding gift ideas. And these craft skills will only help you in the future. A gift will only make the most impact if it's creative enough. So, keep exploring creative wedding gift inspirations until you hit the sweet spot. With DIY gifts, the real source of inspiration lies inside you. The ideas mentioned in the article can only help you with inspiration. After that point, it's up to you what you choose to express through your gift. This will depend upon a variety of factors including your relationship with the couple. If you don't know them too well, keep the decoration or the DIY aspect subtle and classy. If you know the coupe really well, you have the freedom to go crazy with your ideas.